Snowy, Monochrome, Rock & Roll Lisnavagh House Wedding
11/2/2020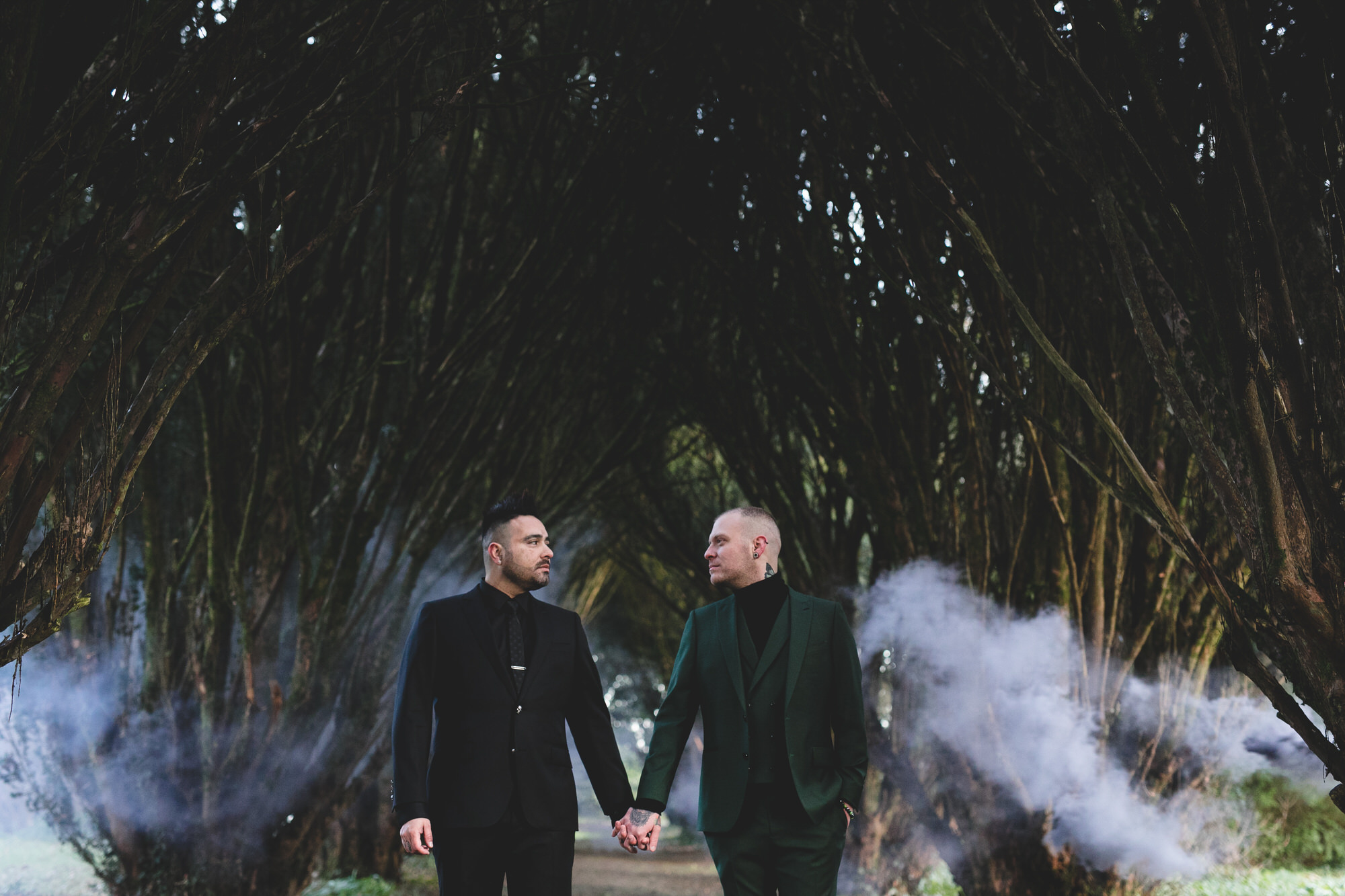 John and Sean + a Snowy, Monochrome, Rock & Roll Lisnavagh House Wedding.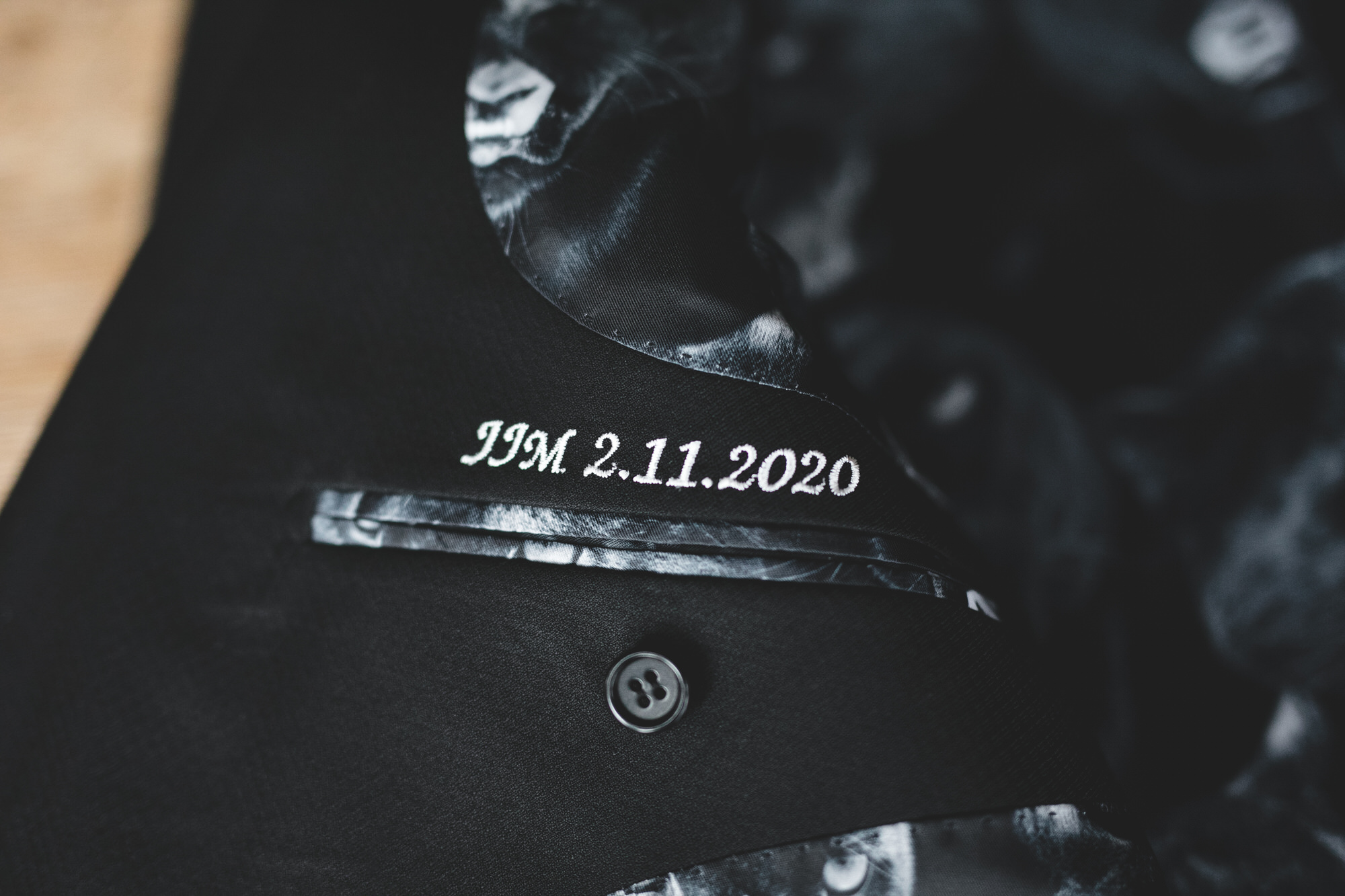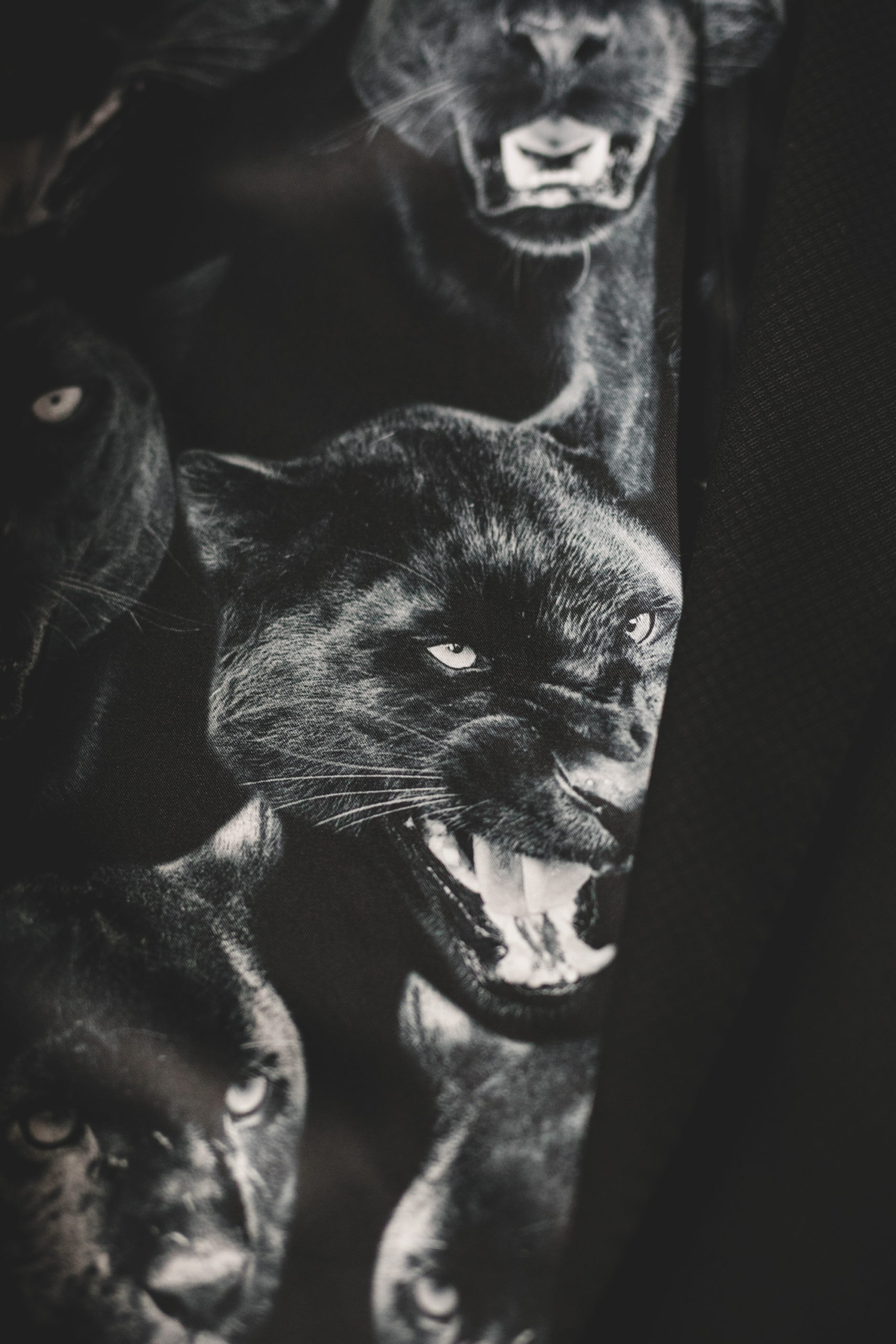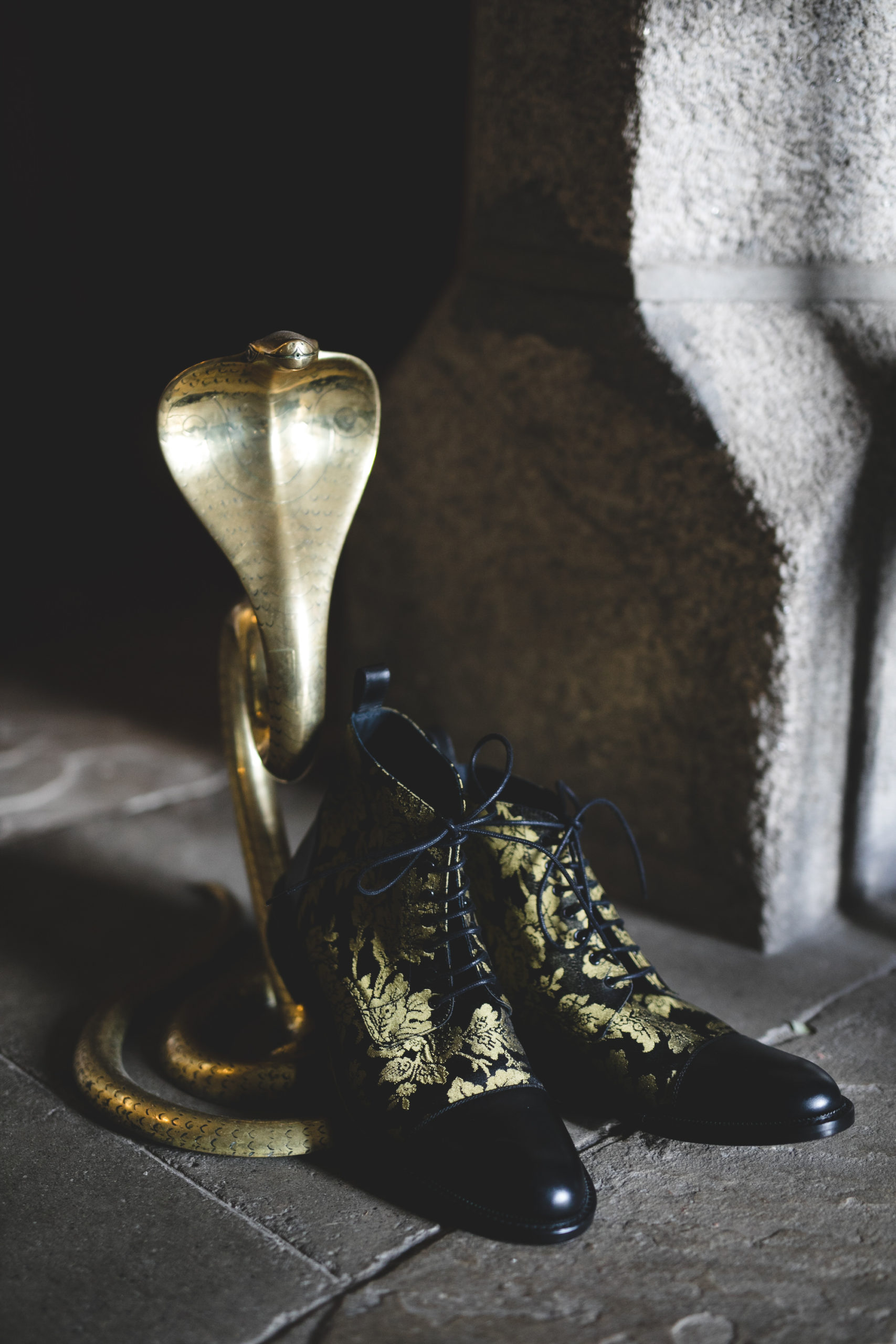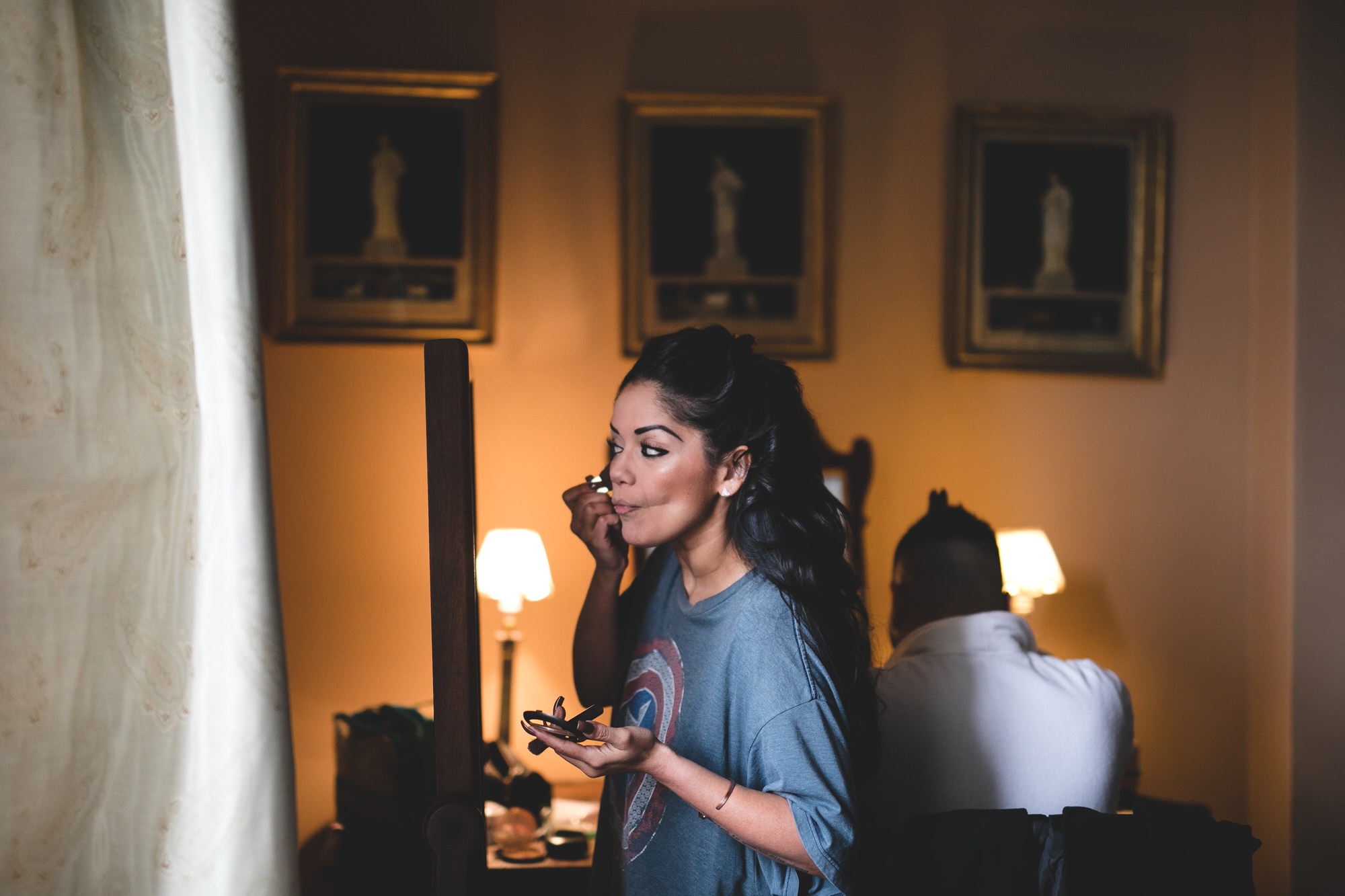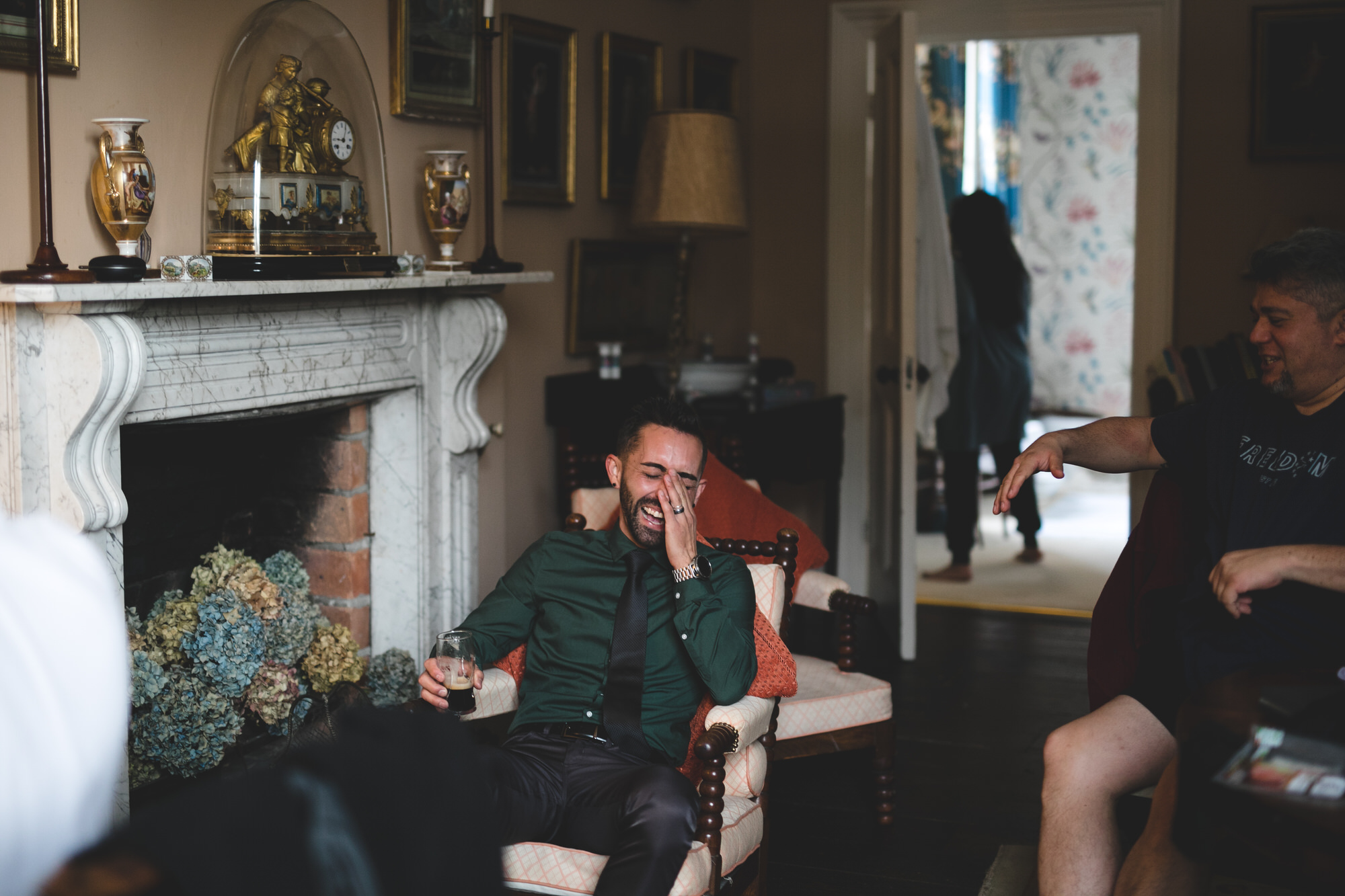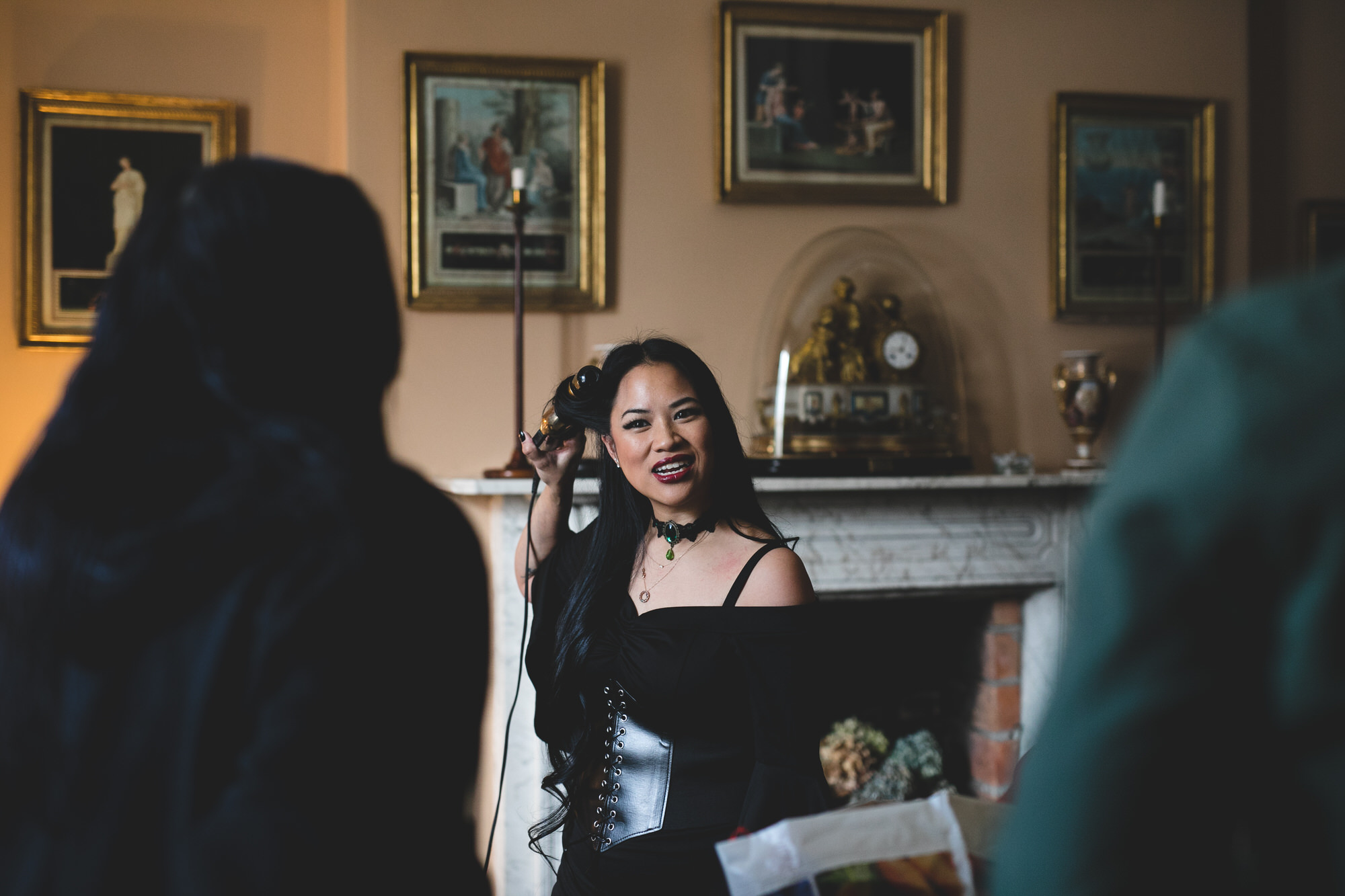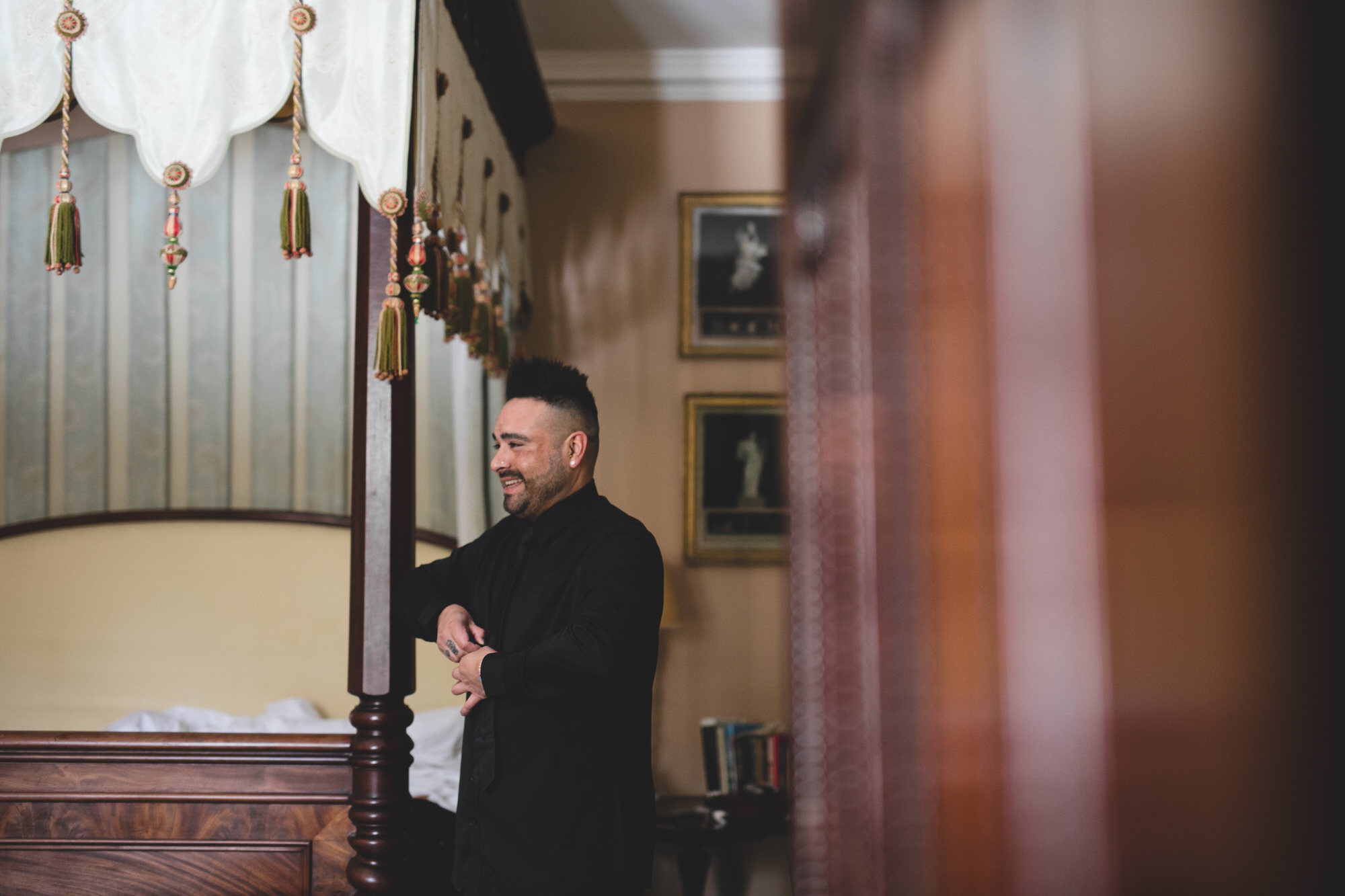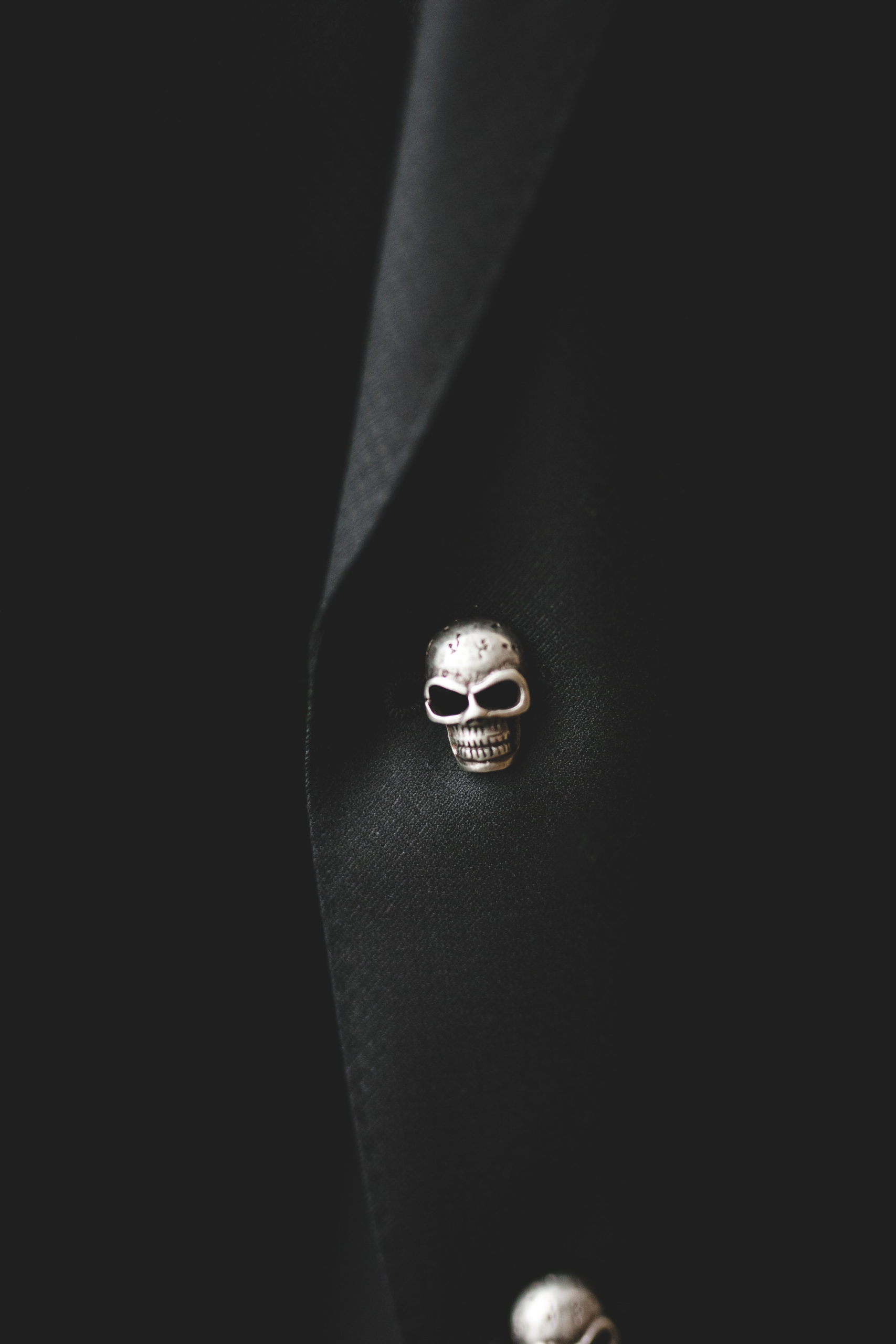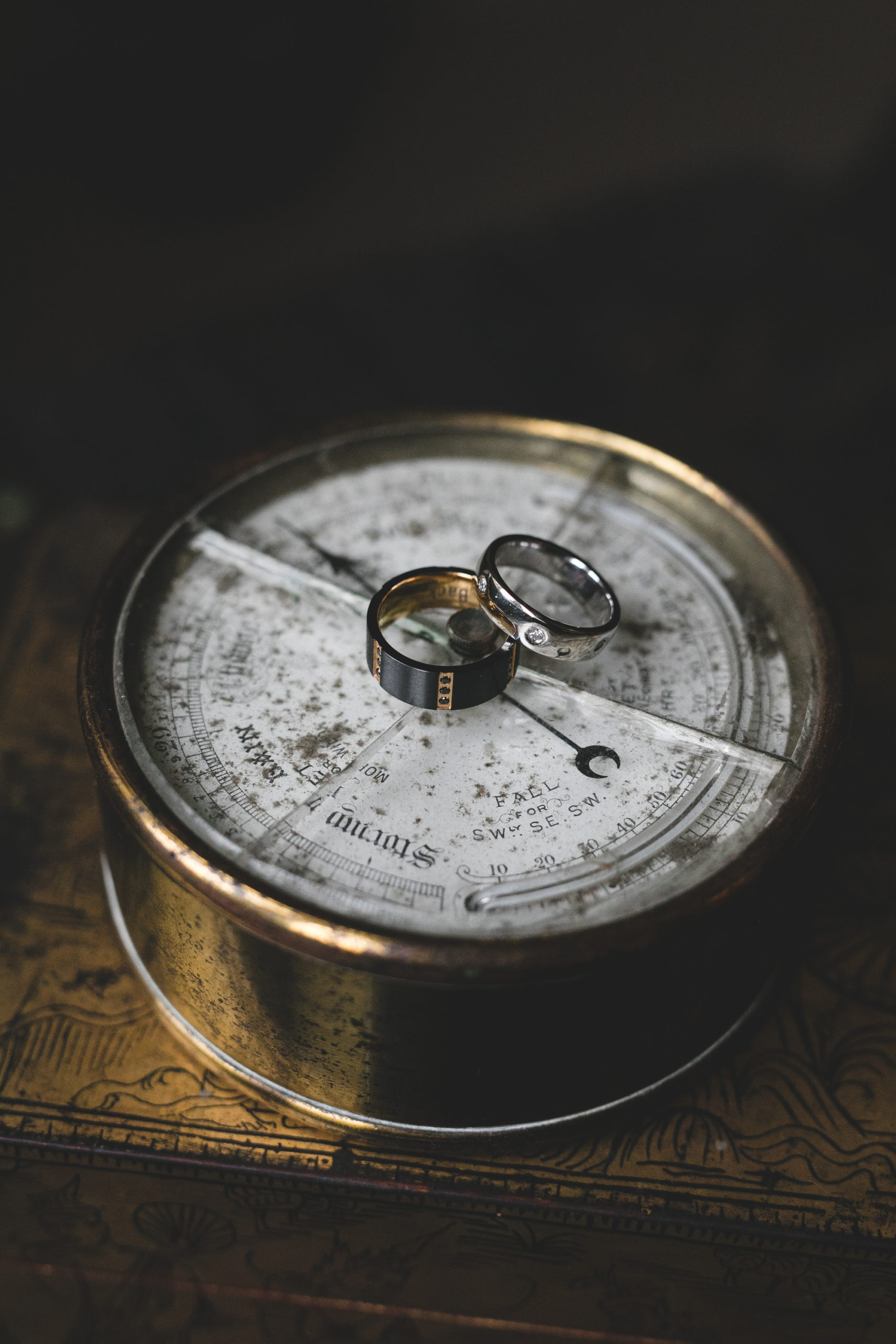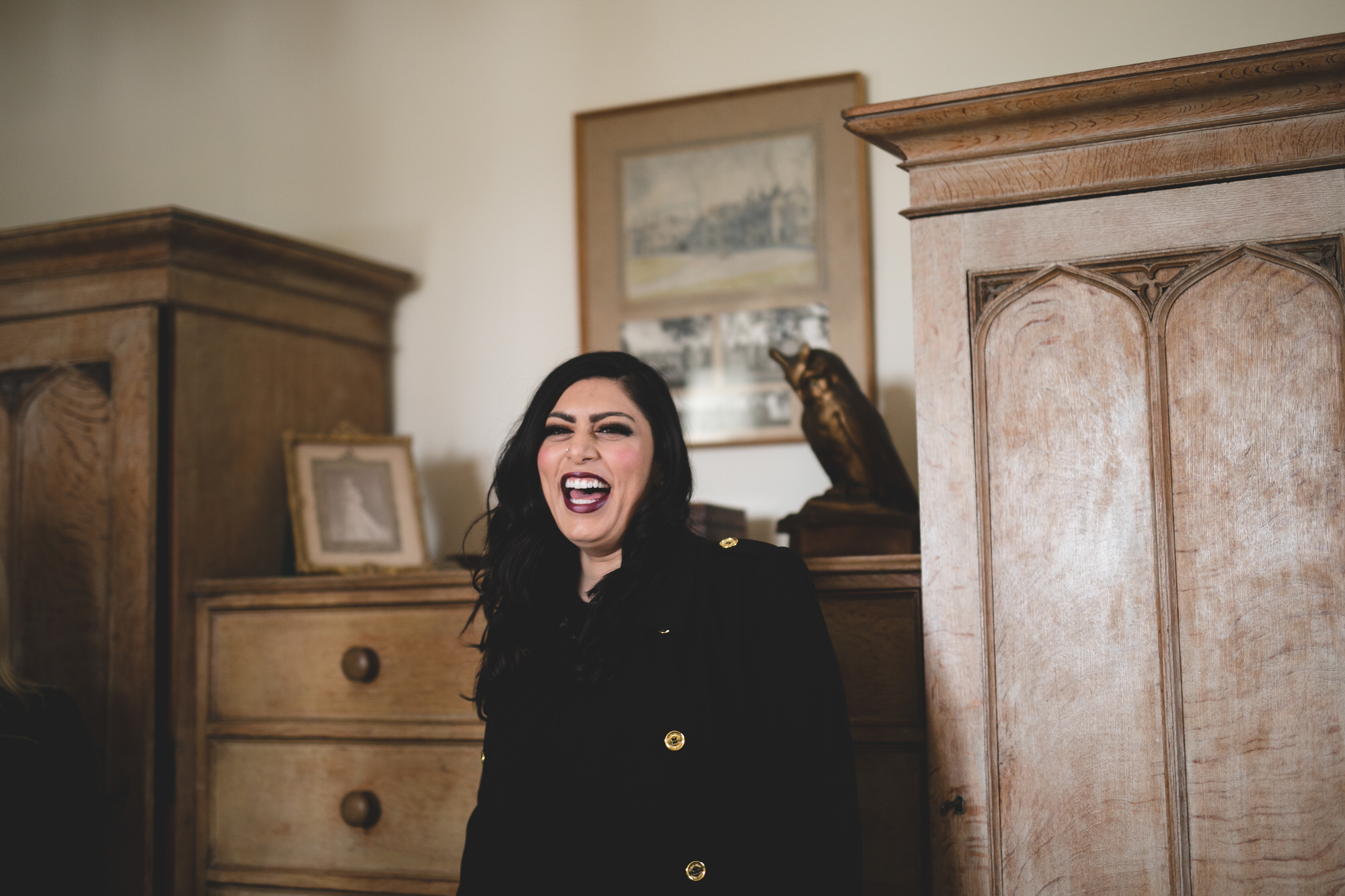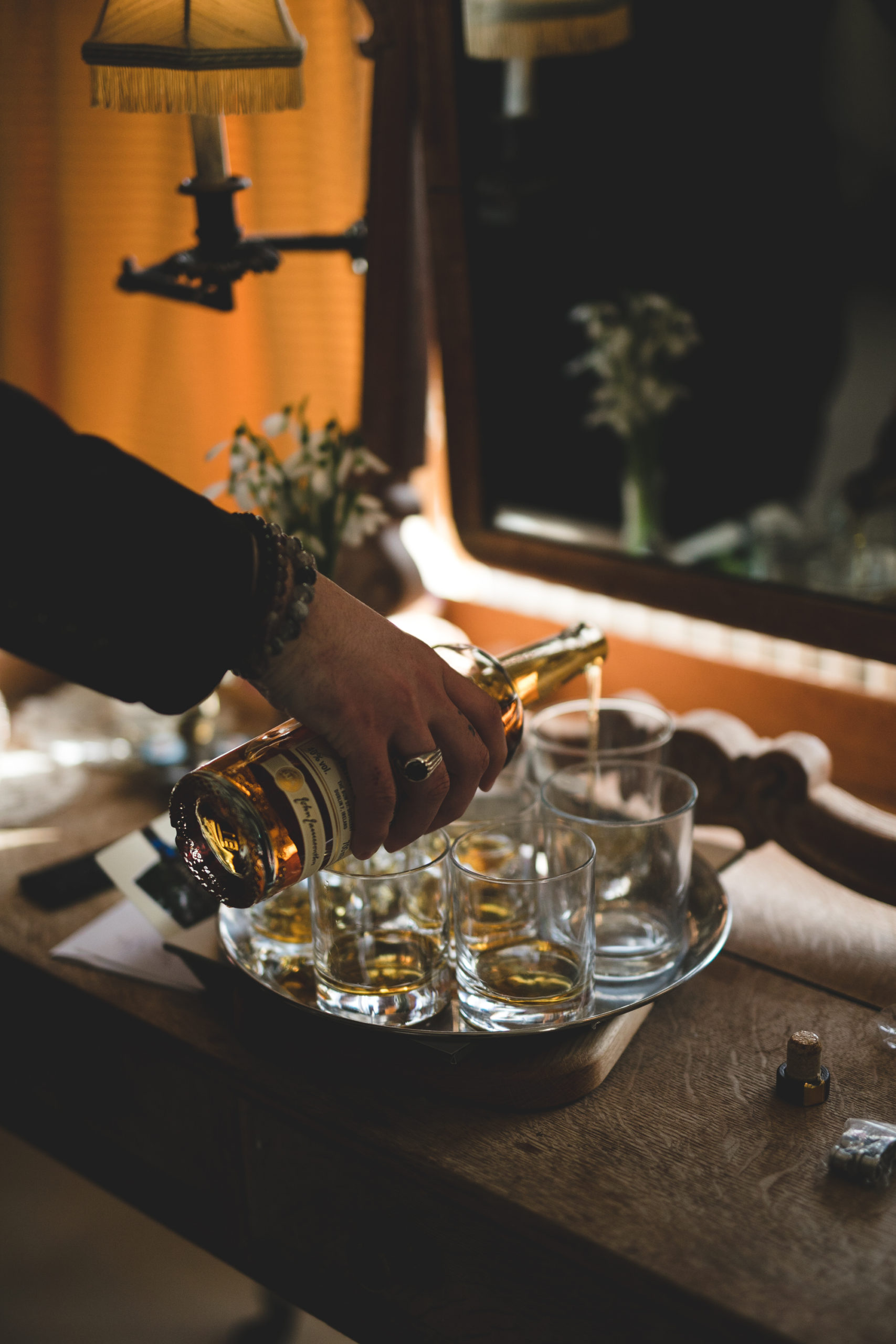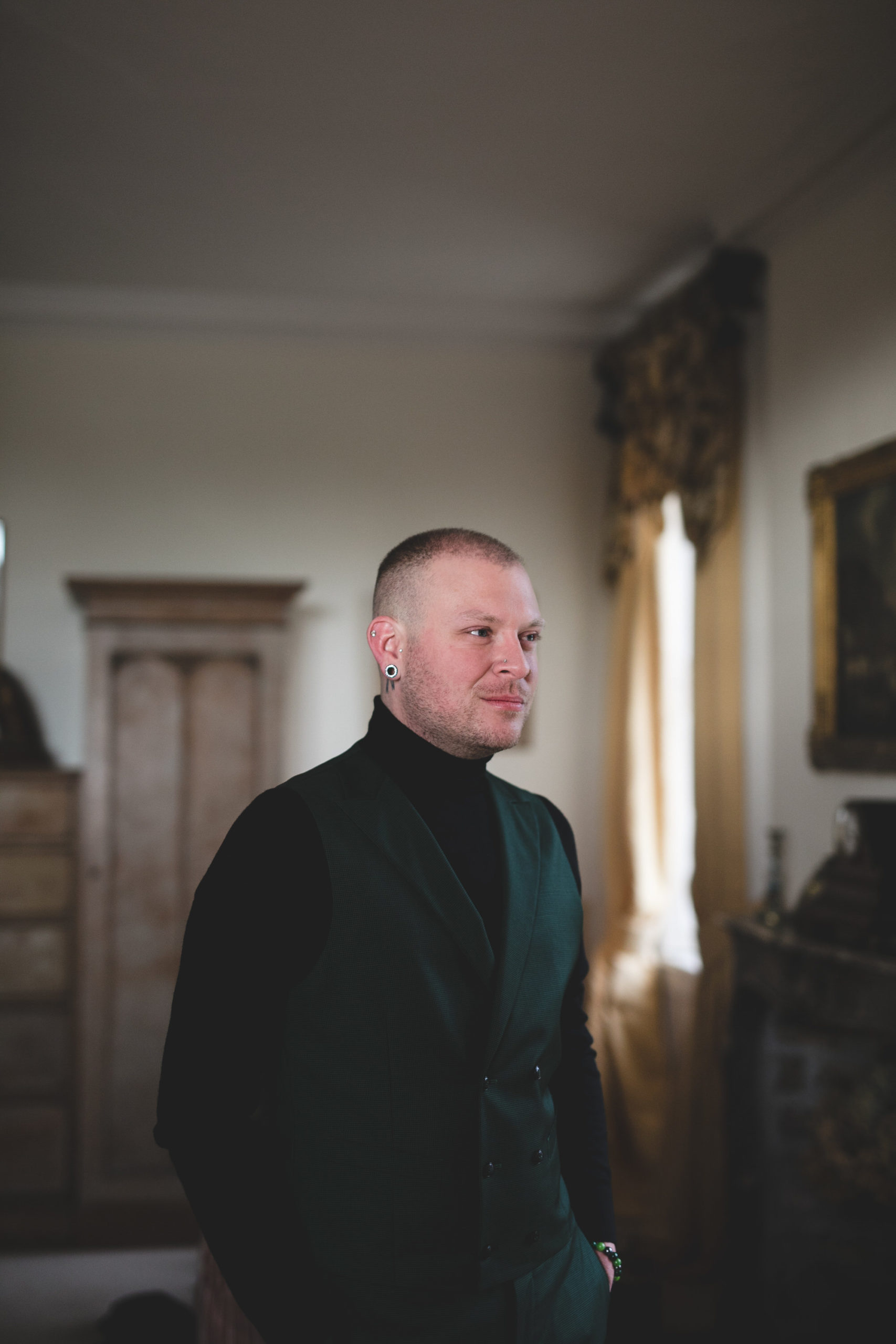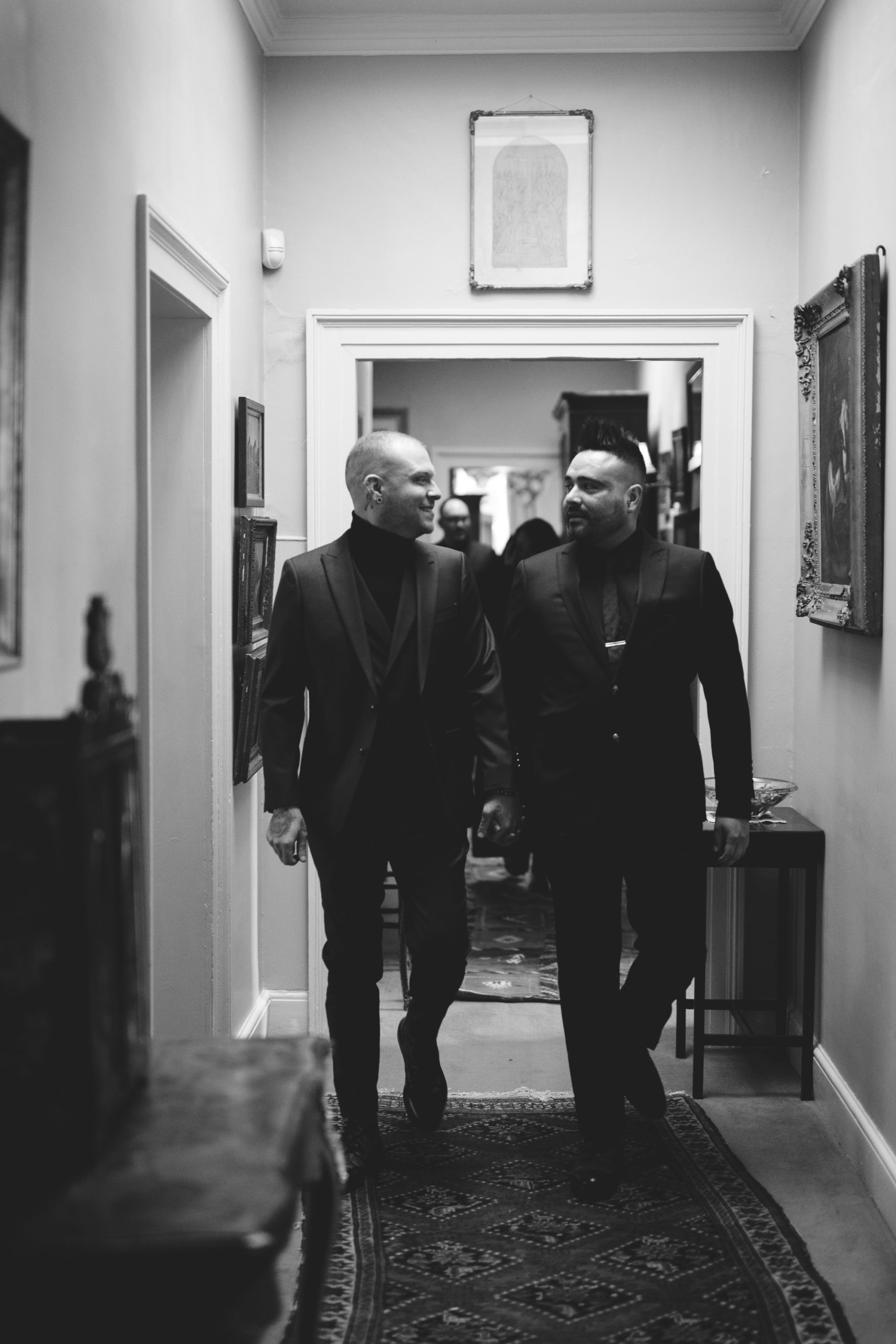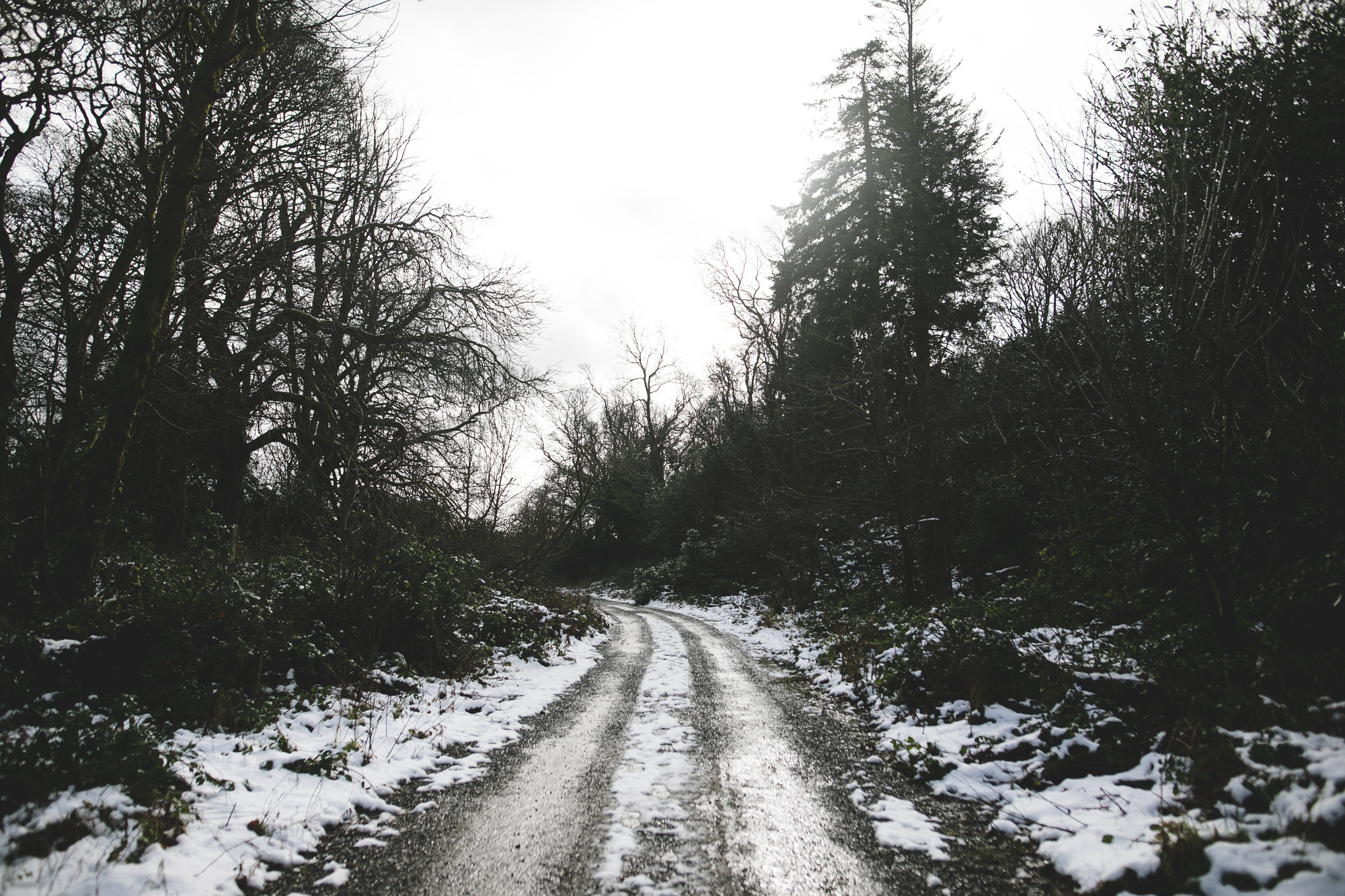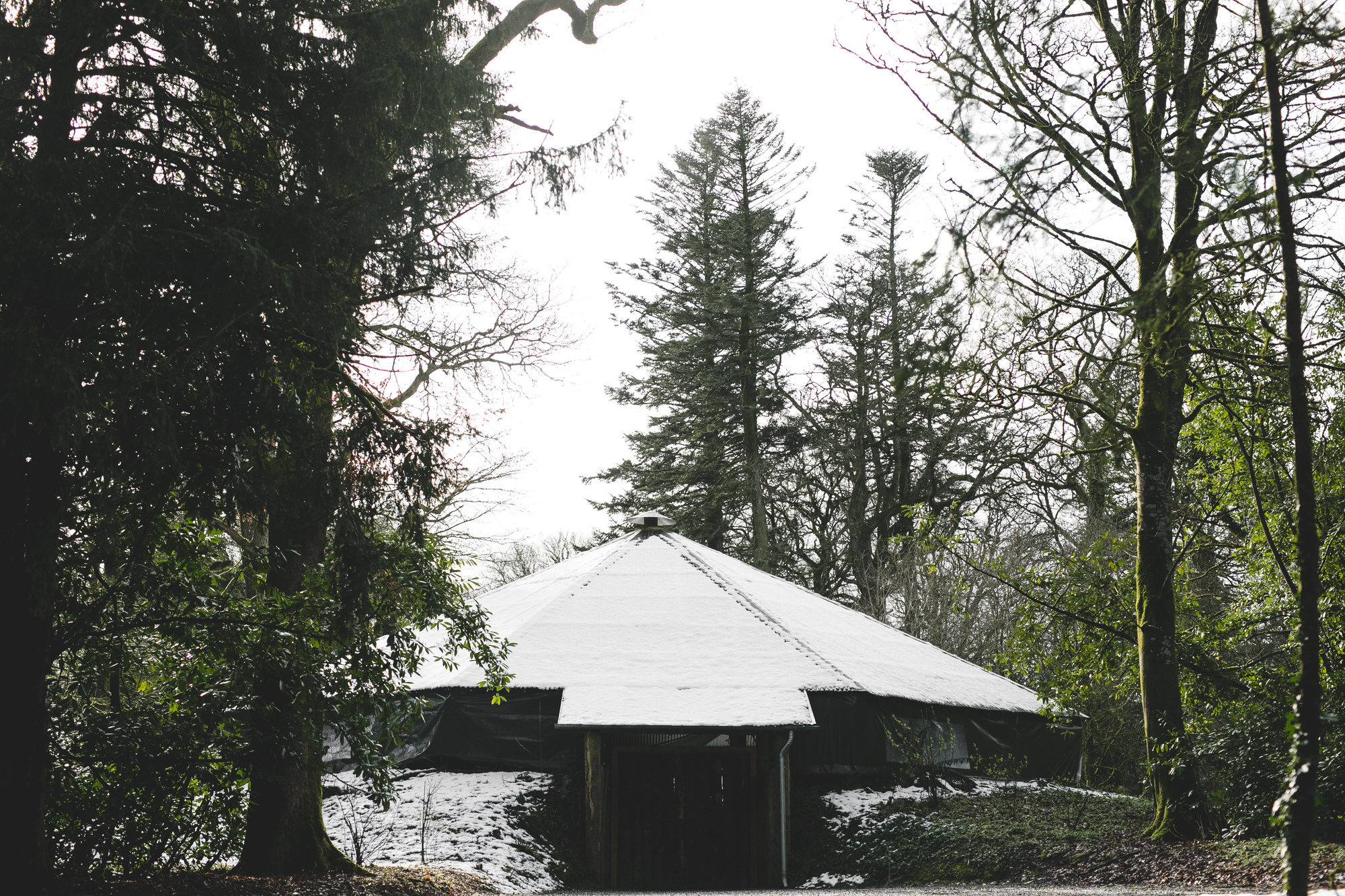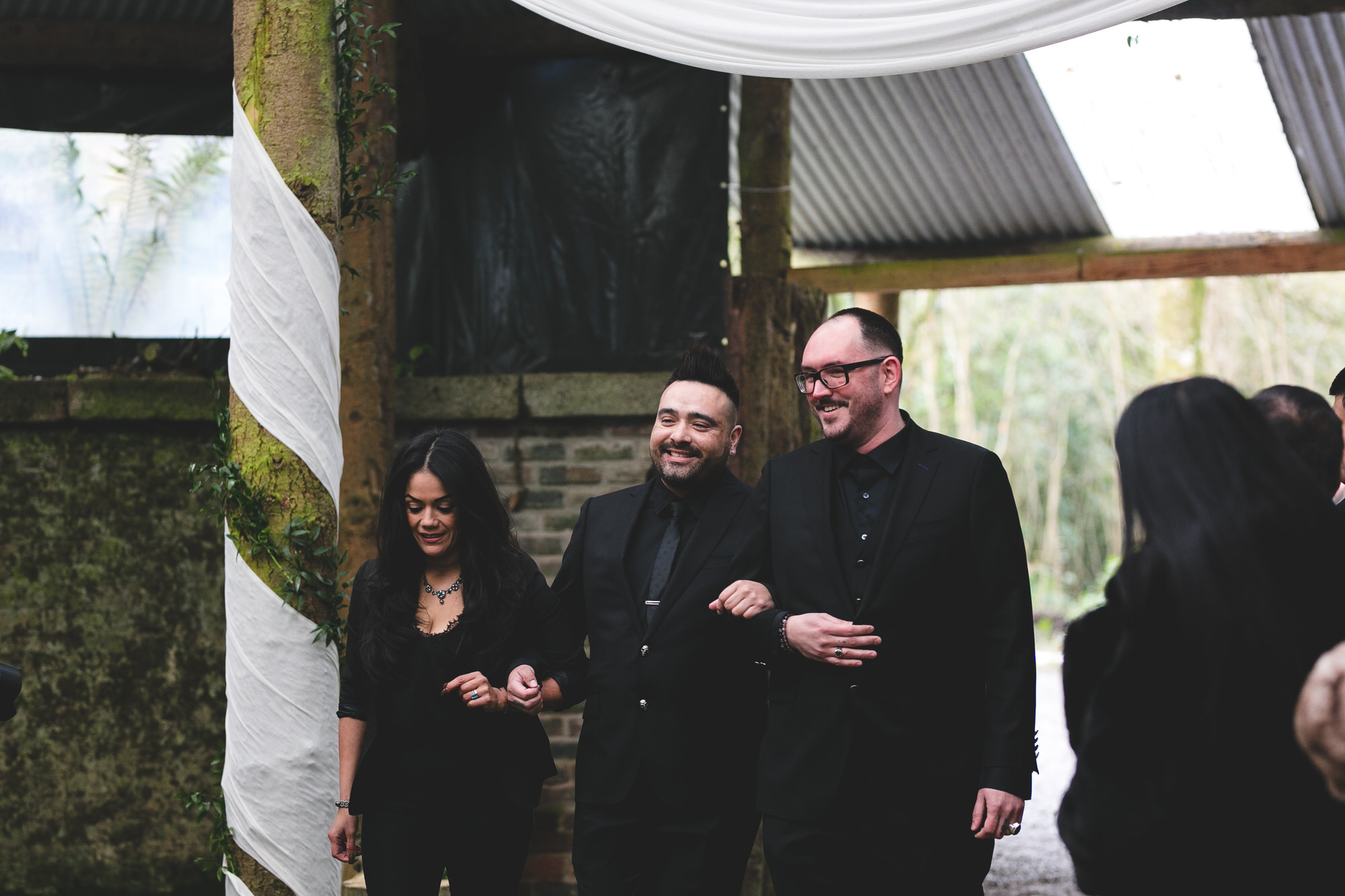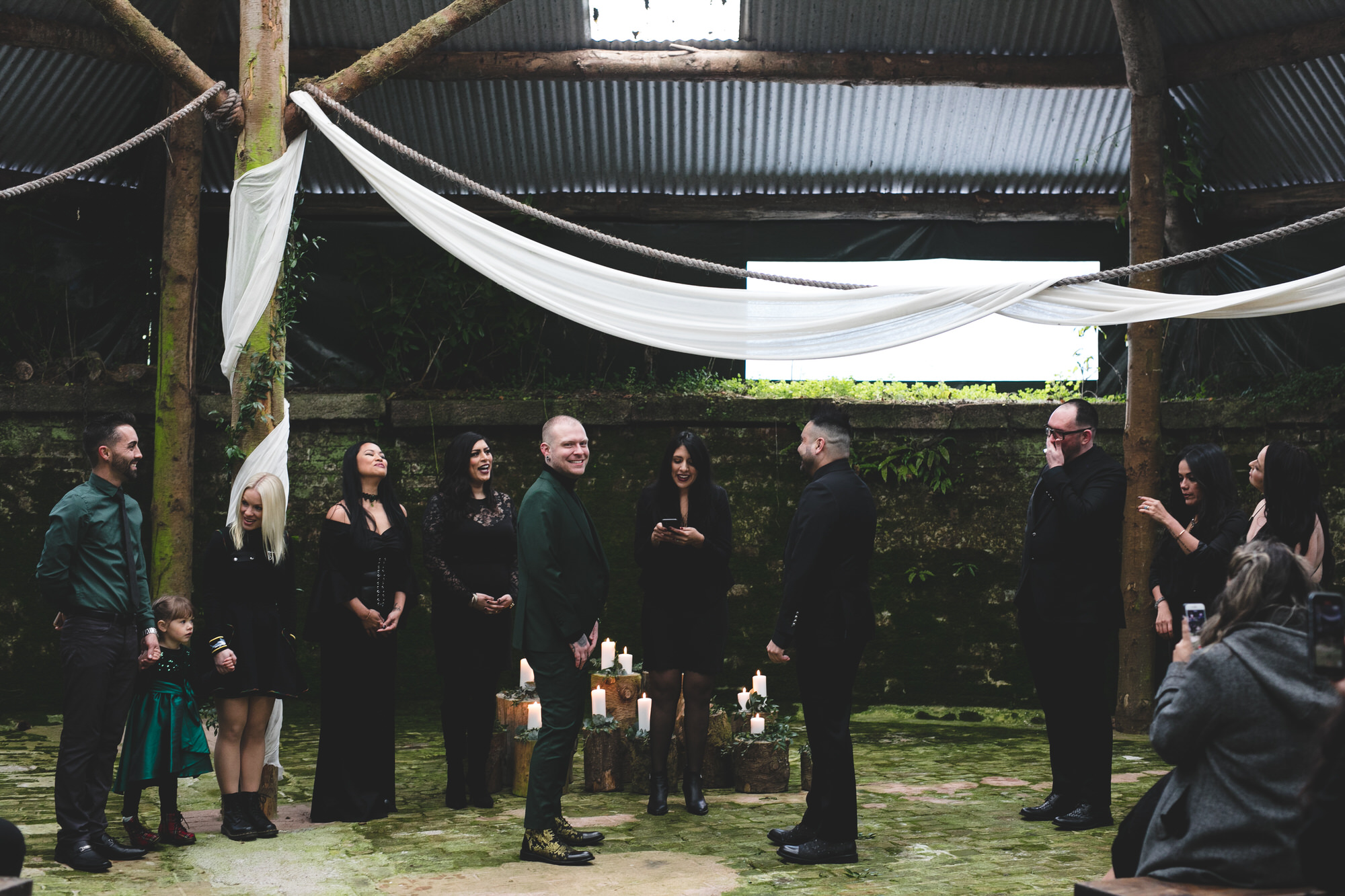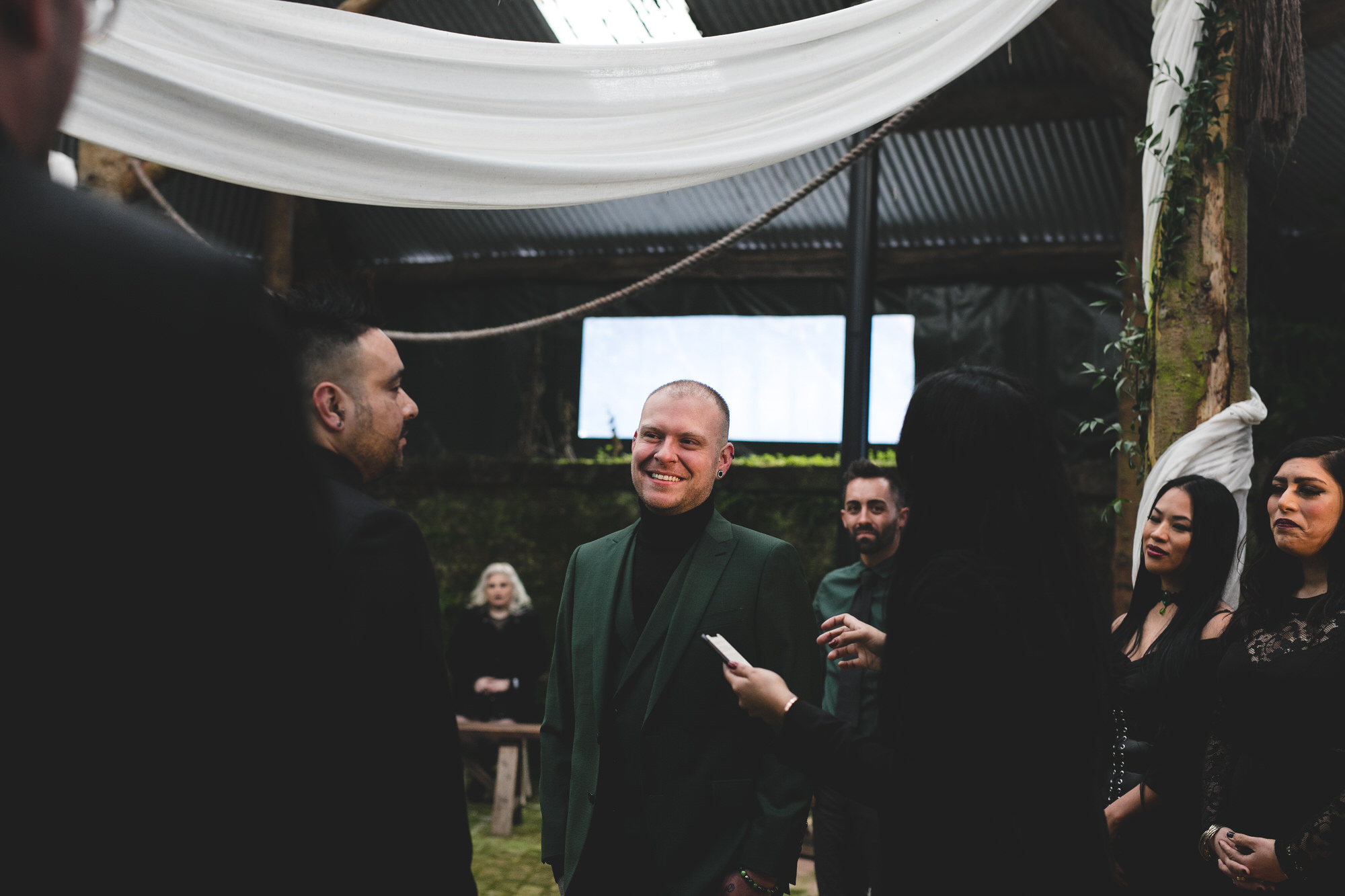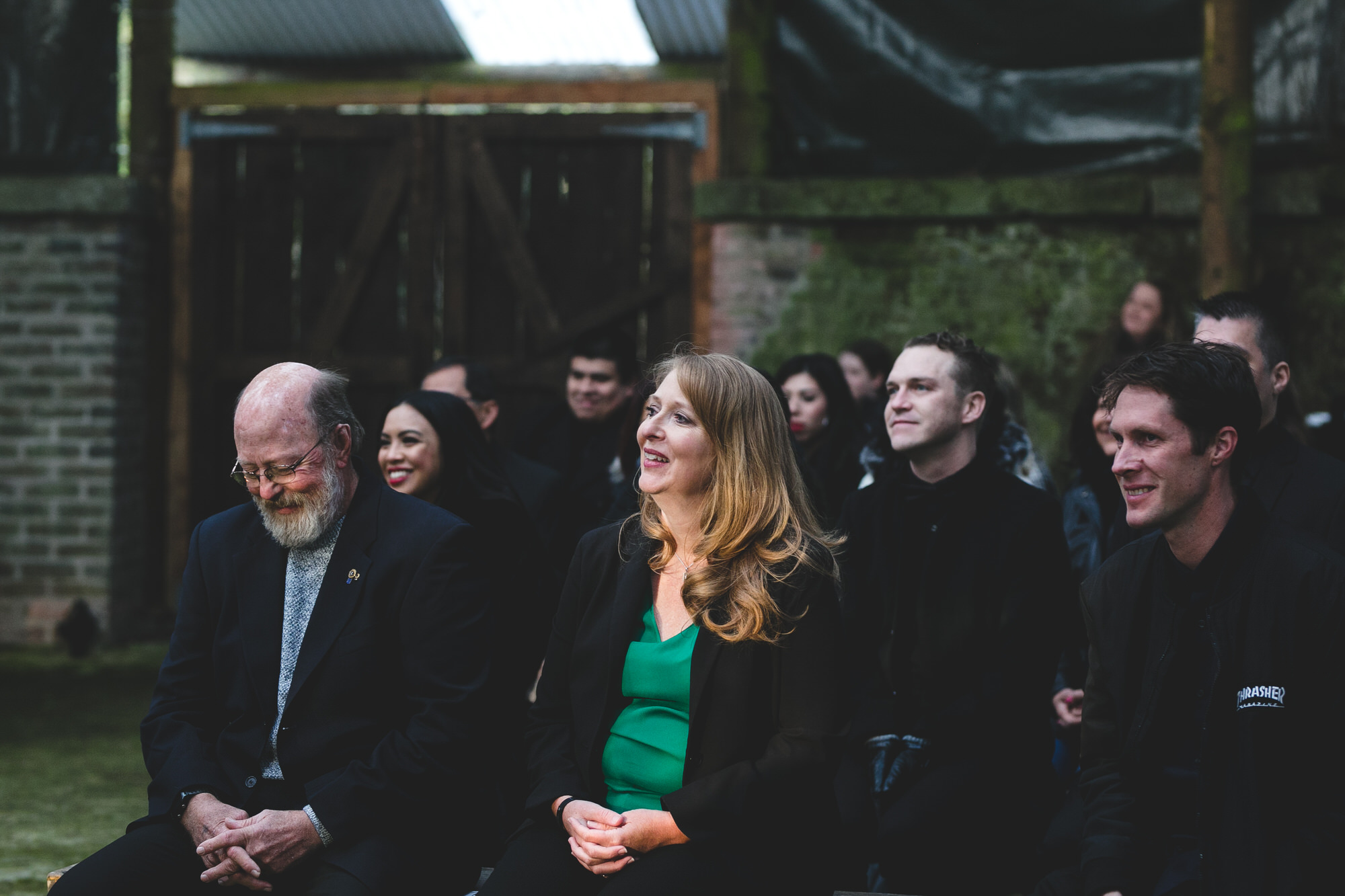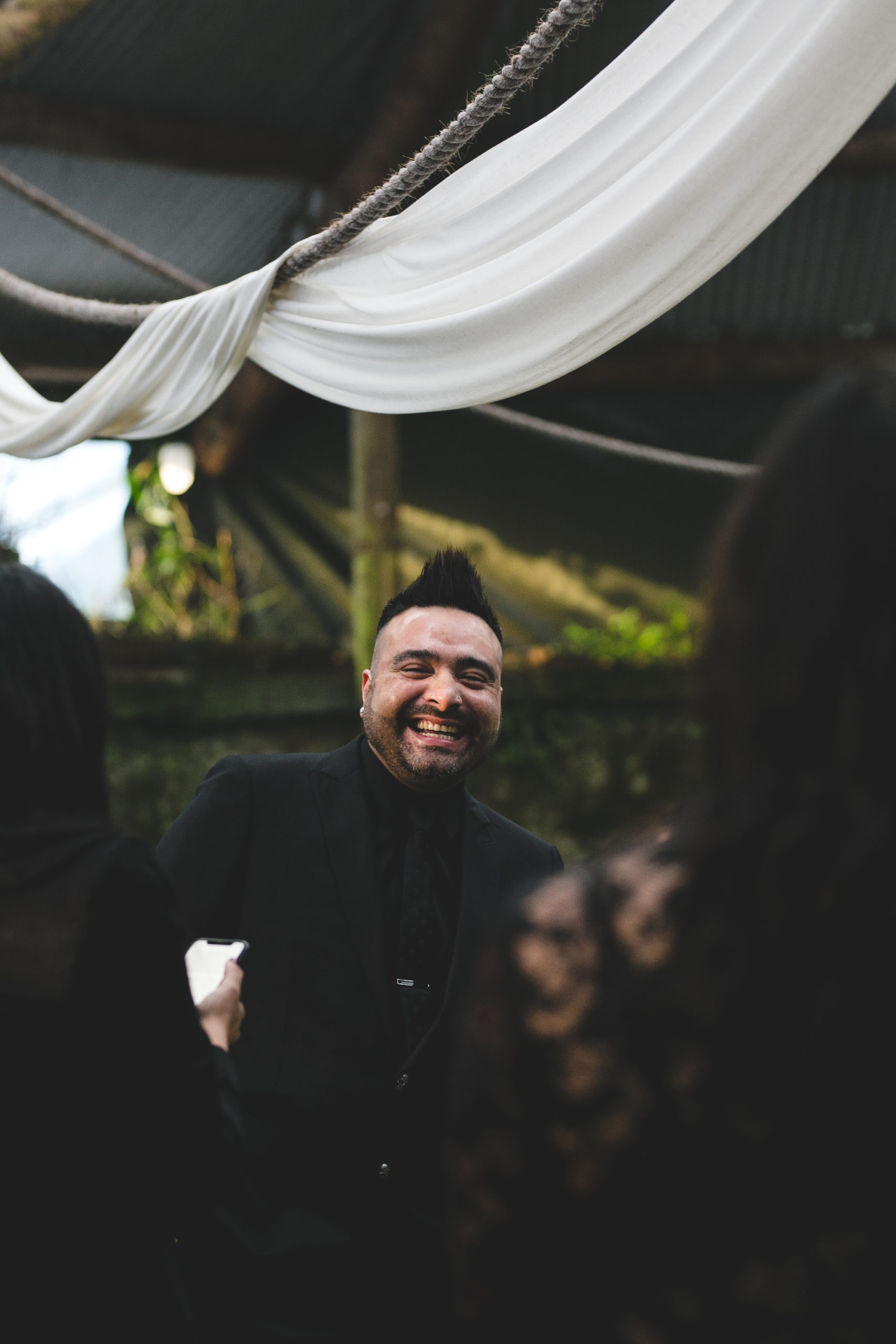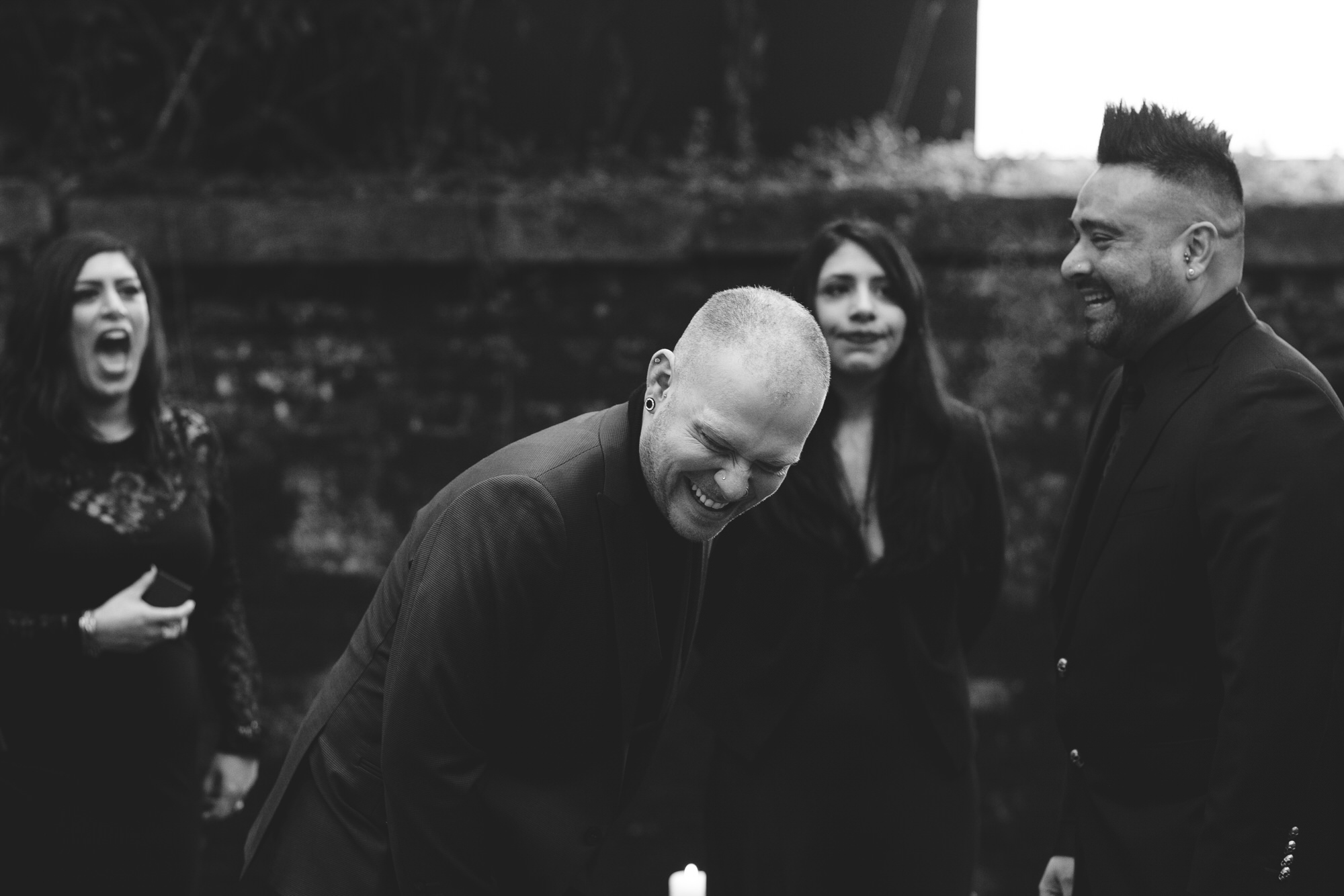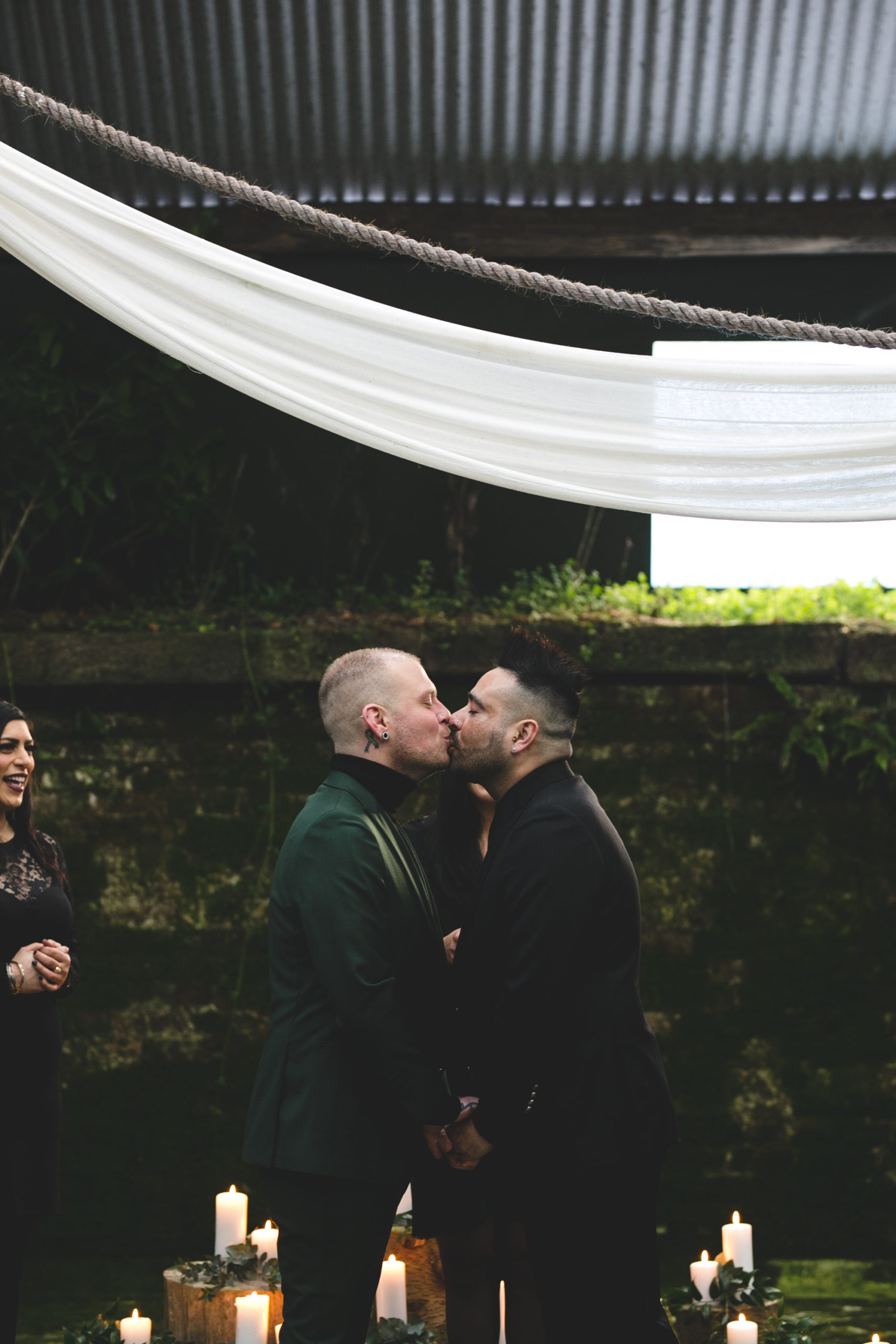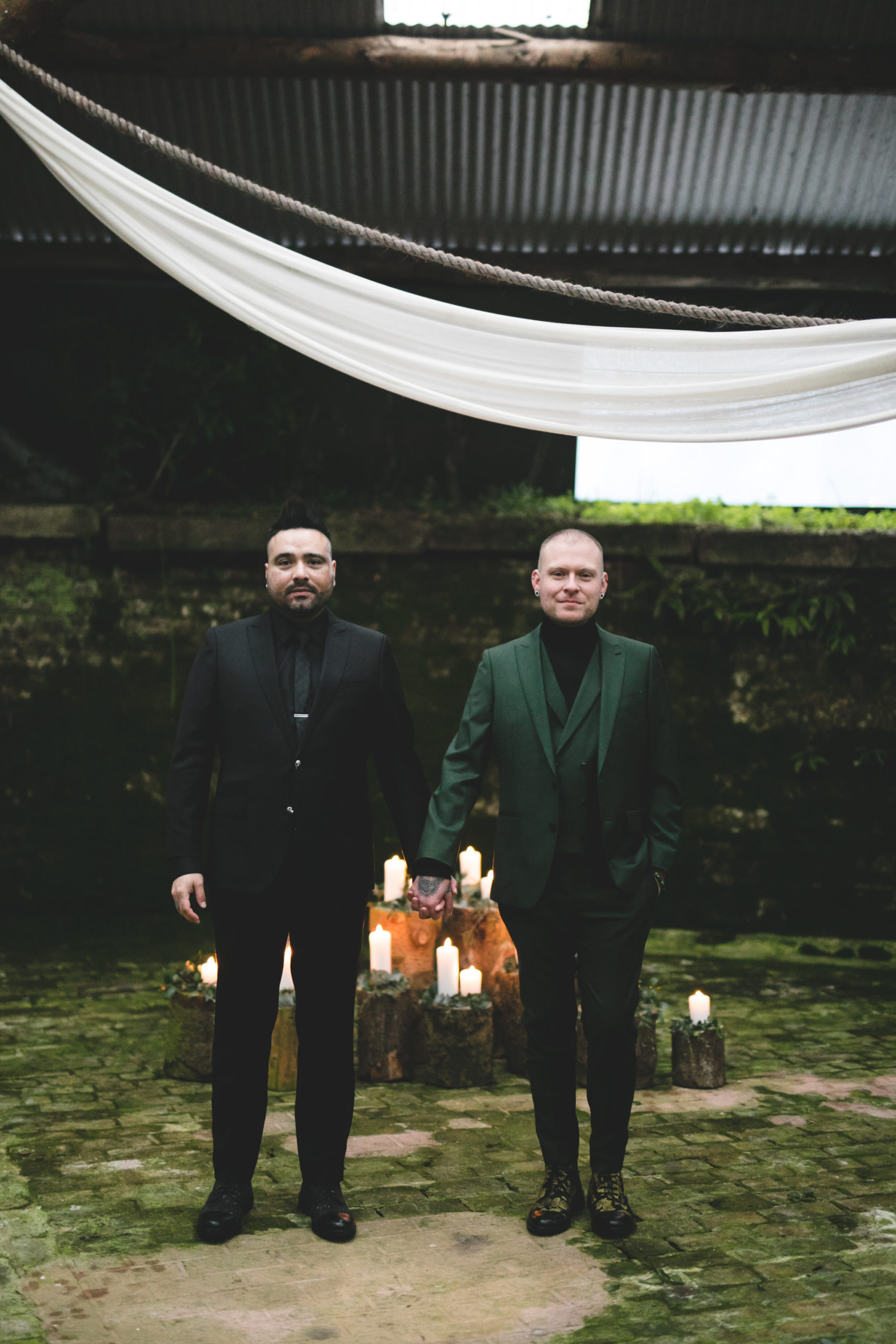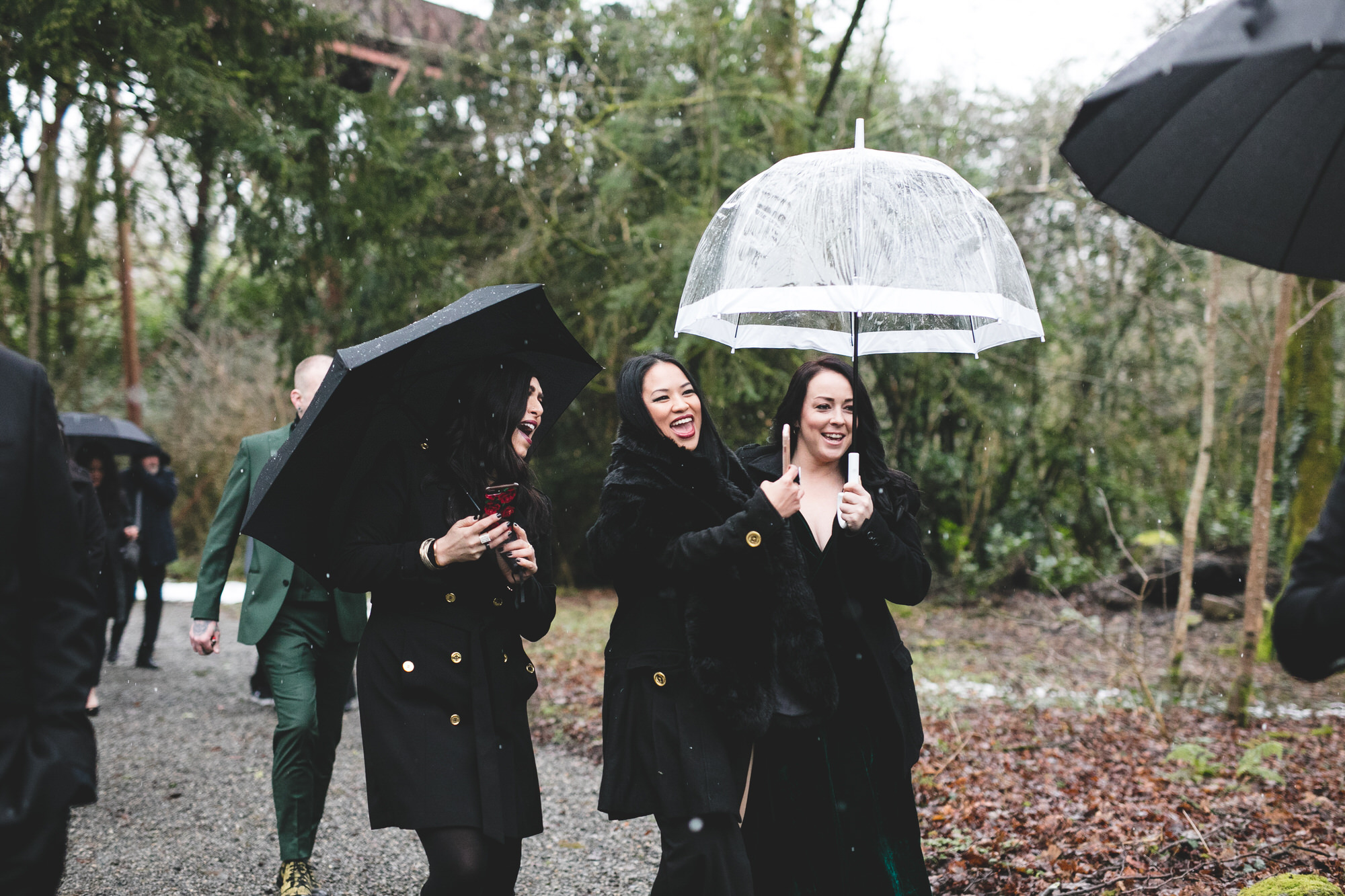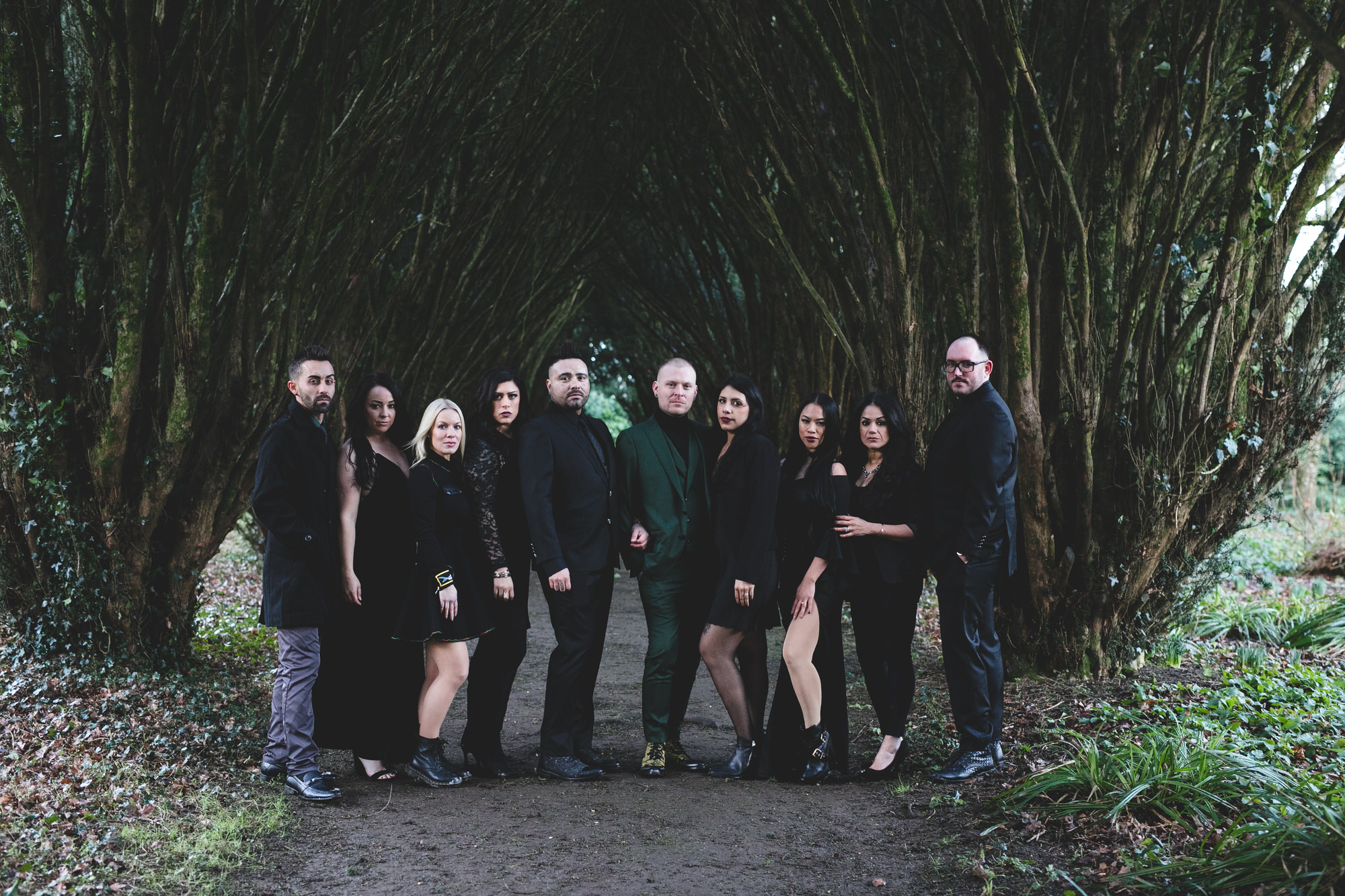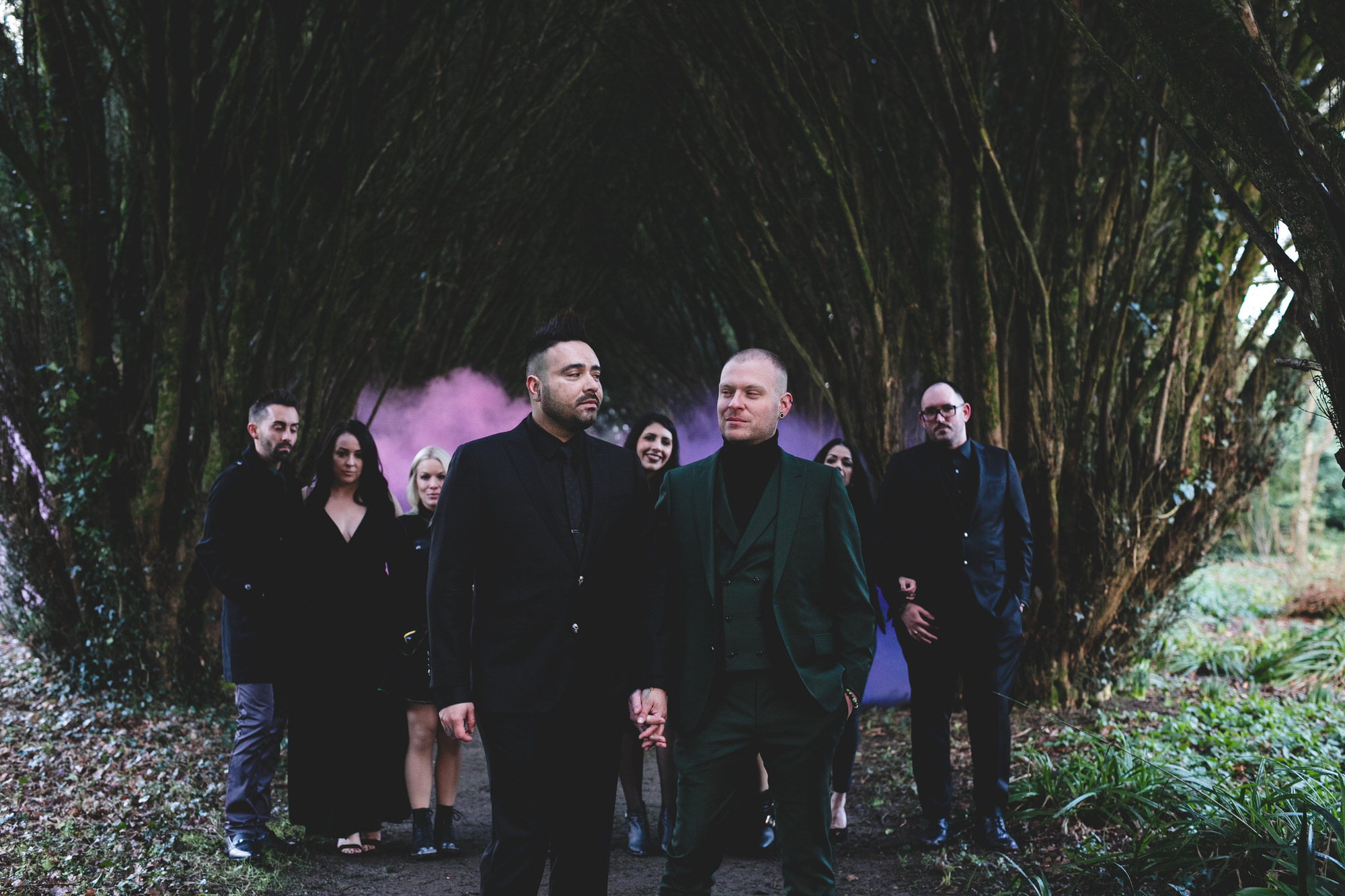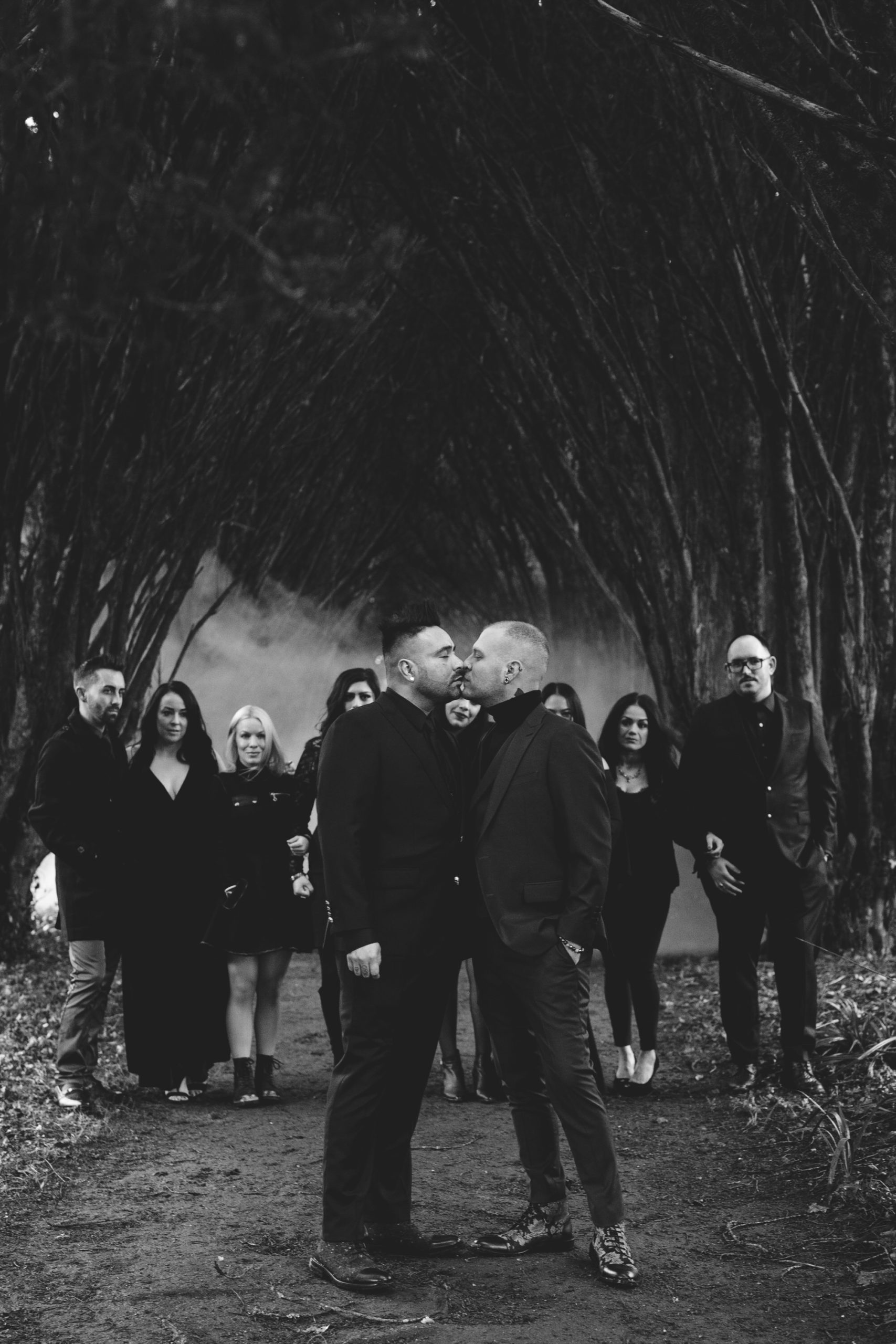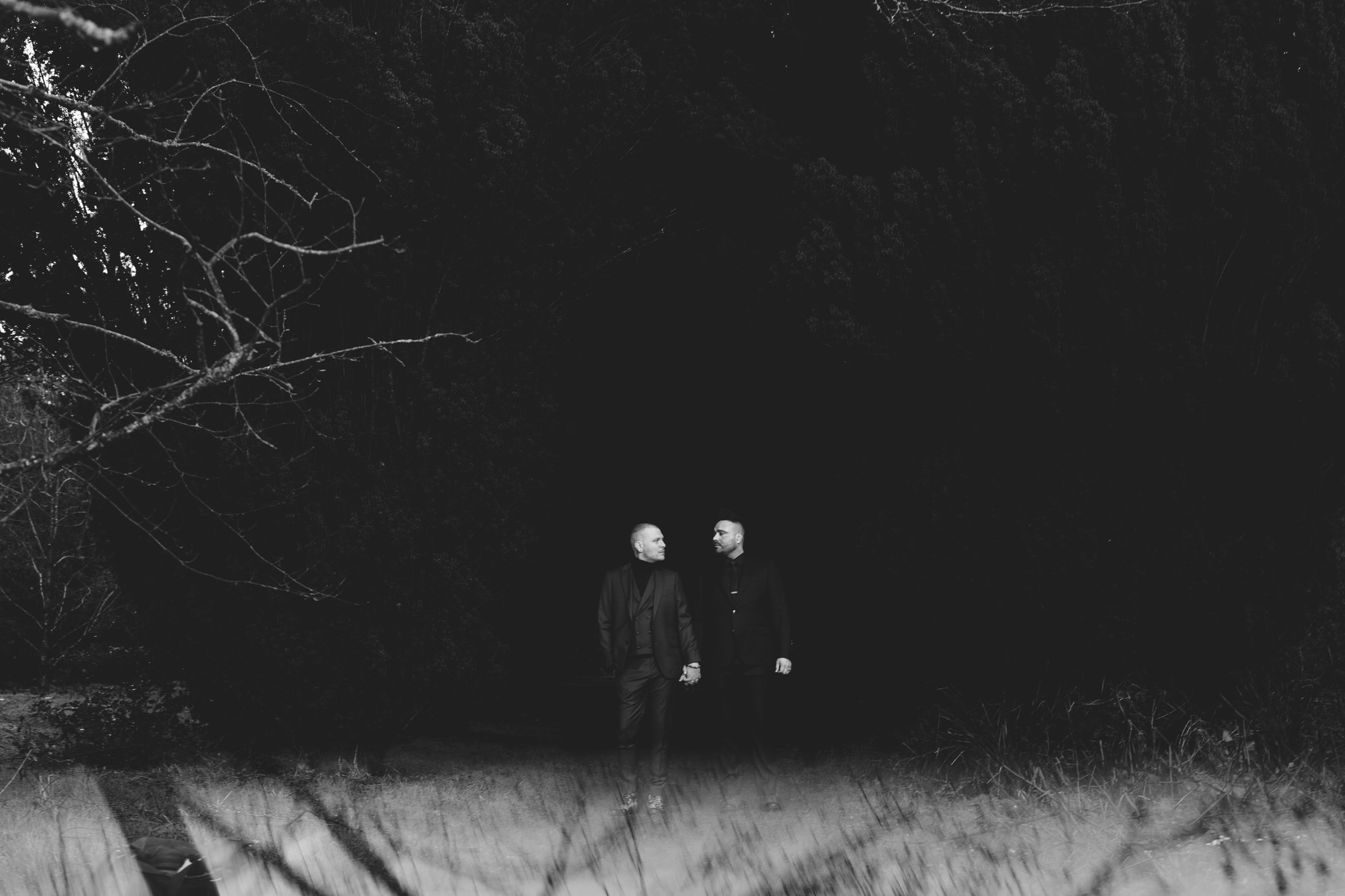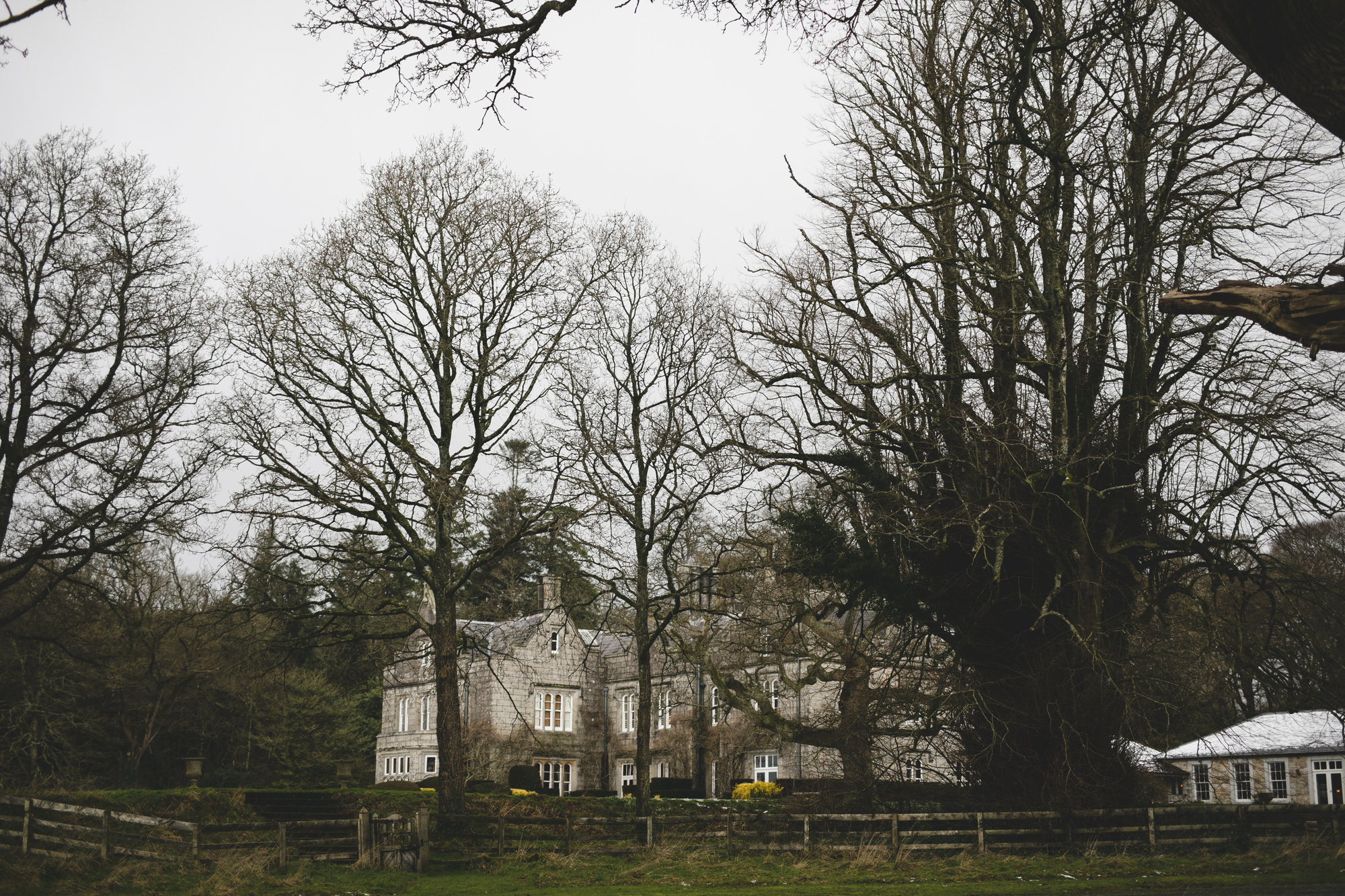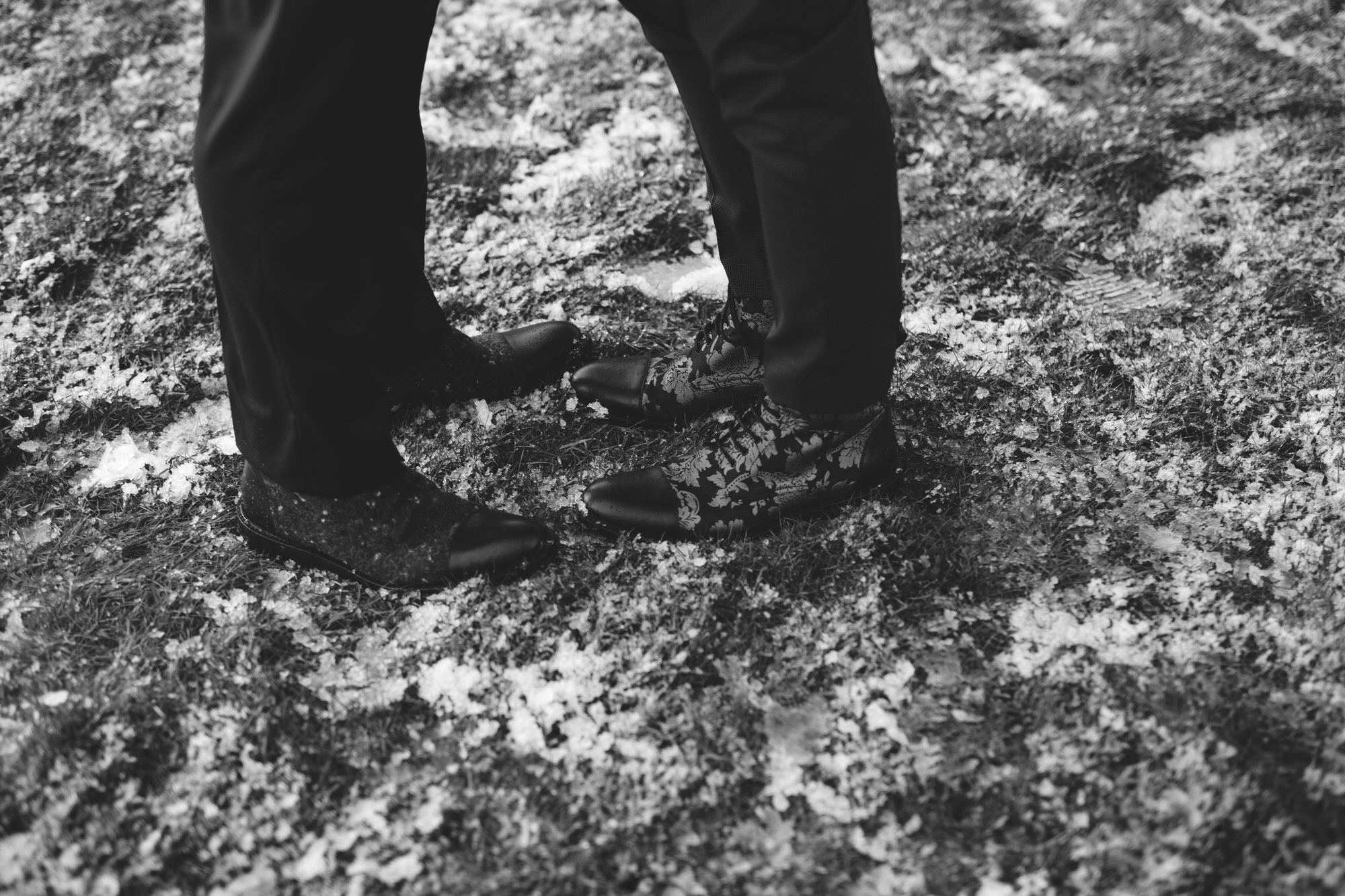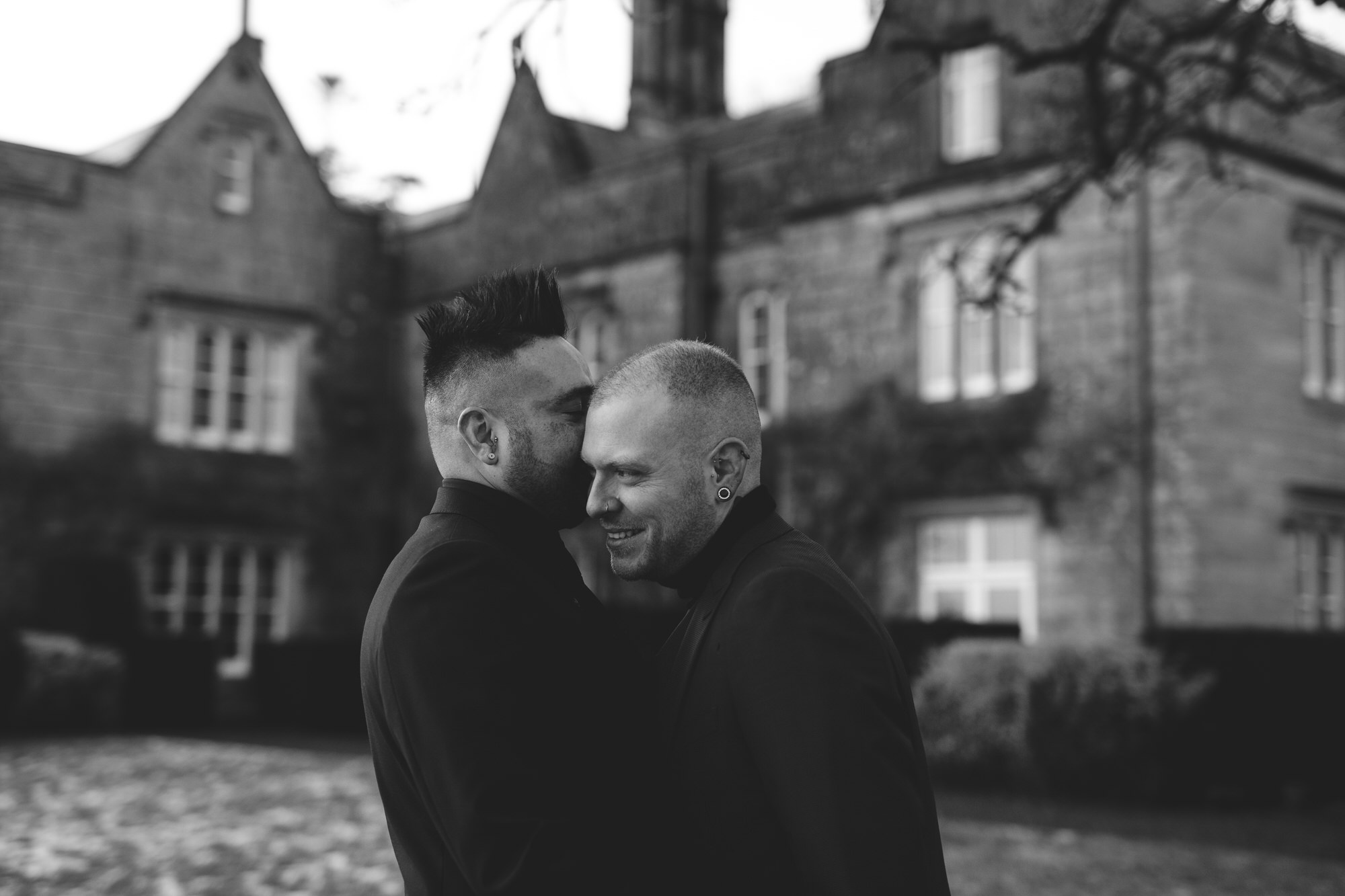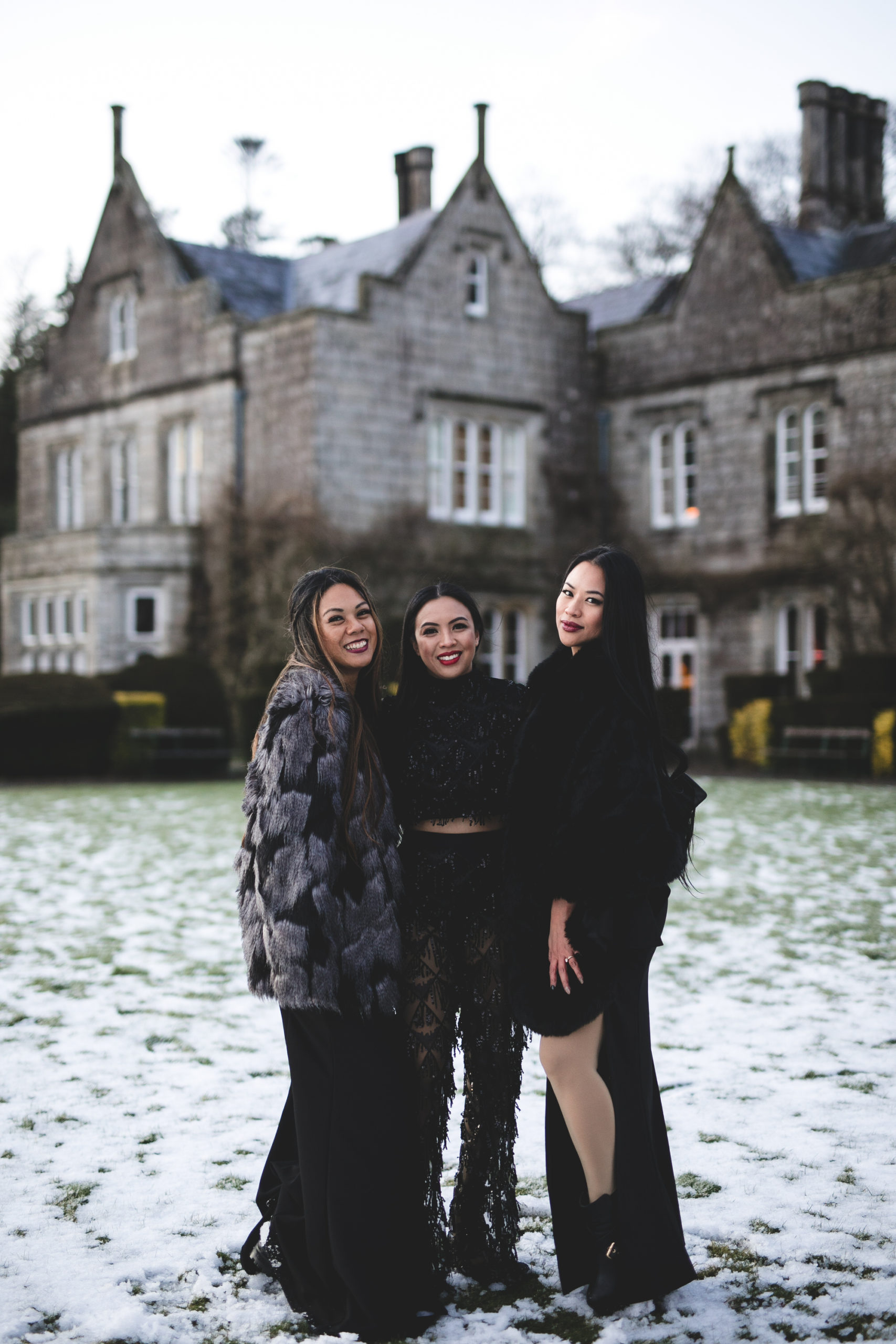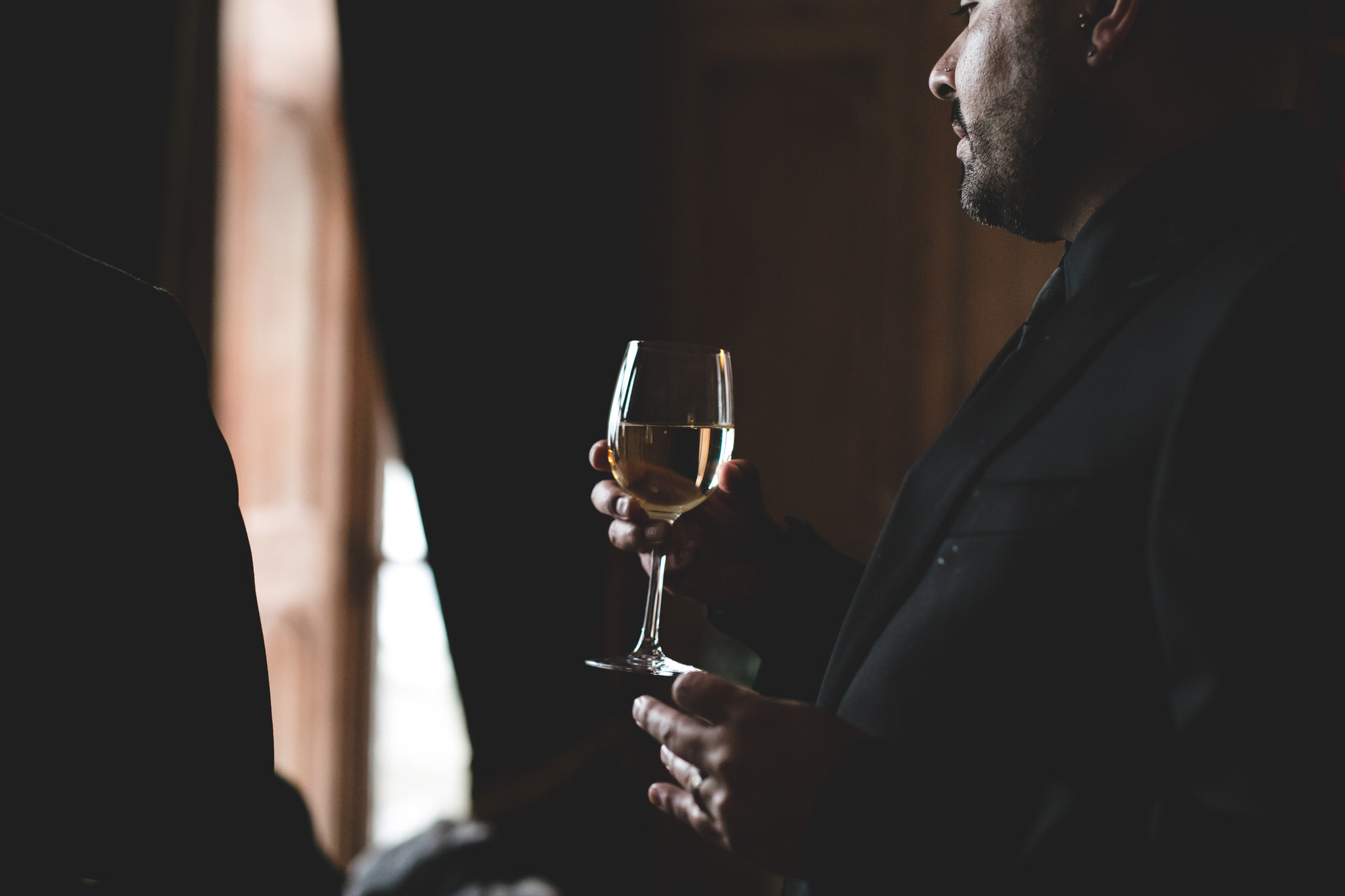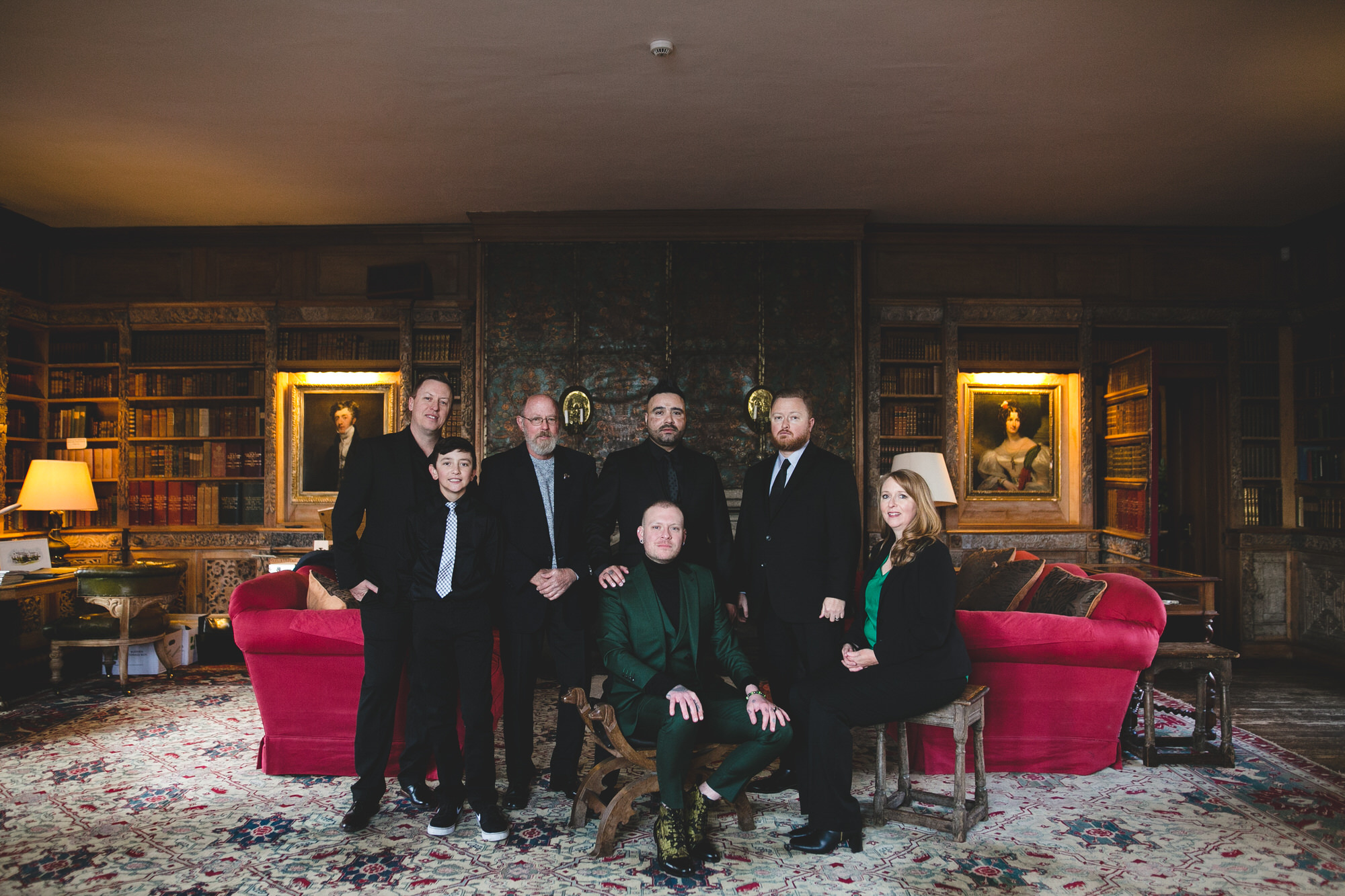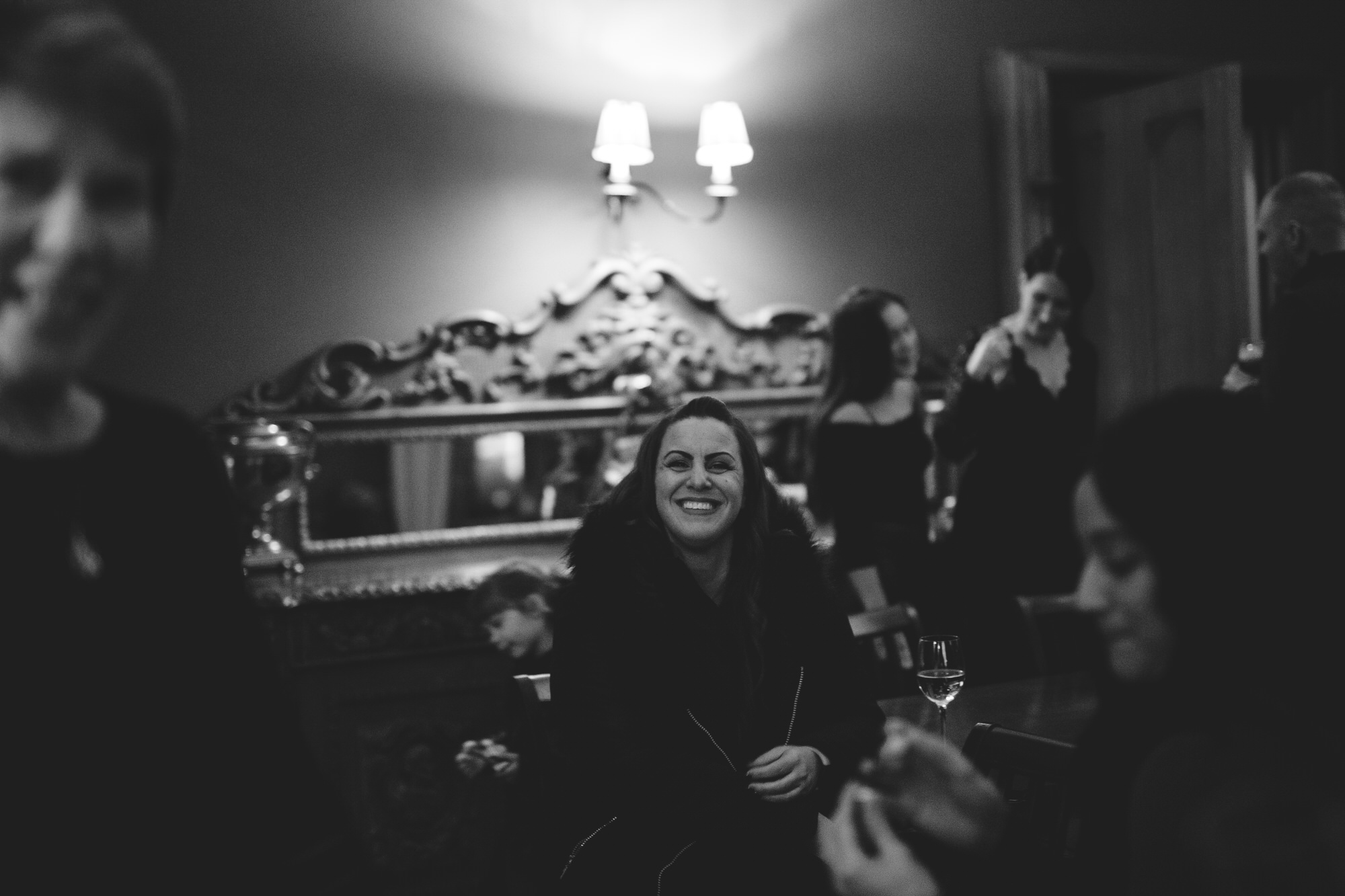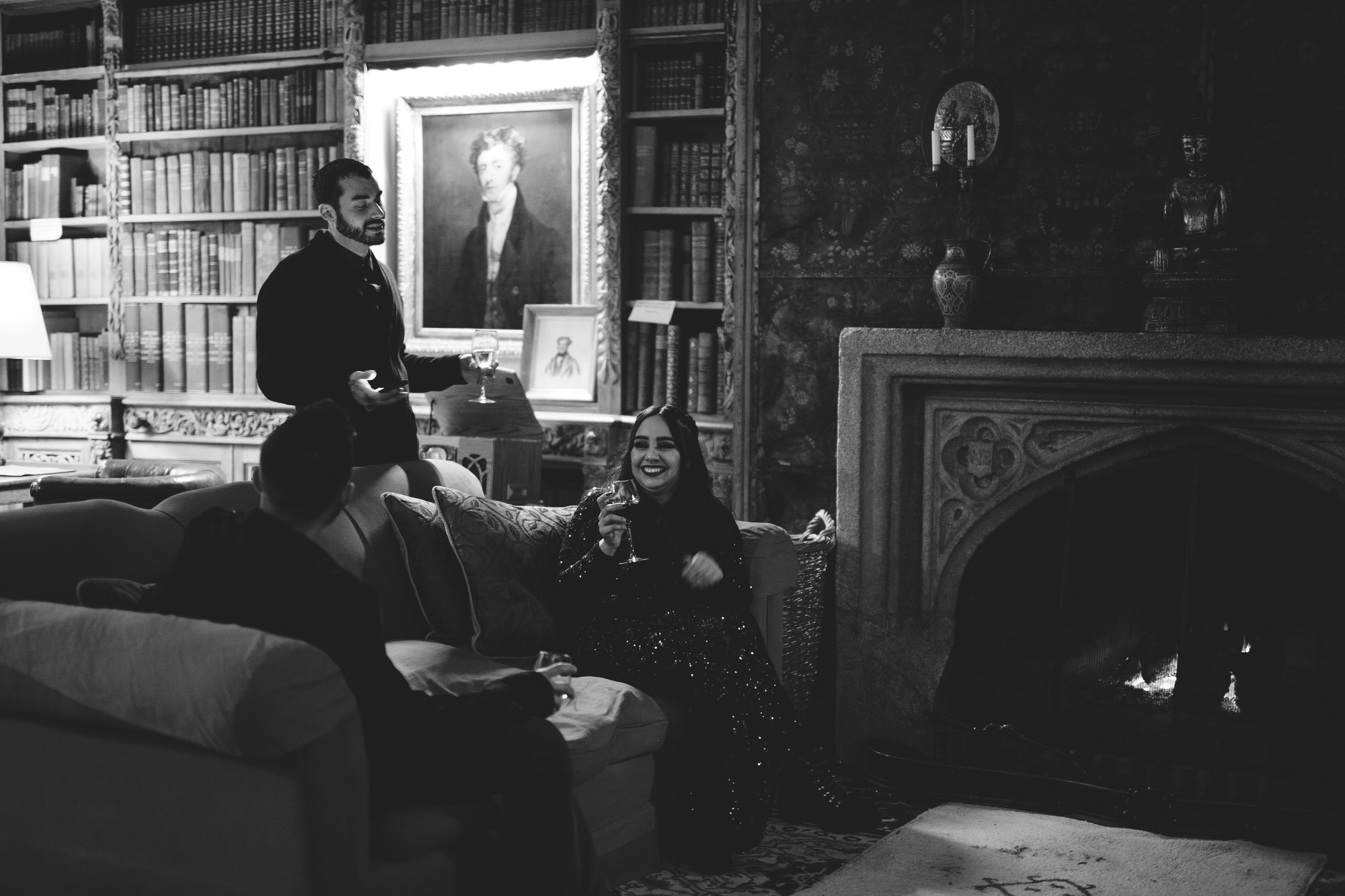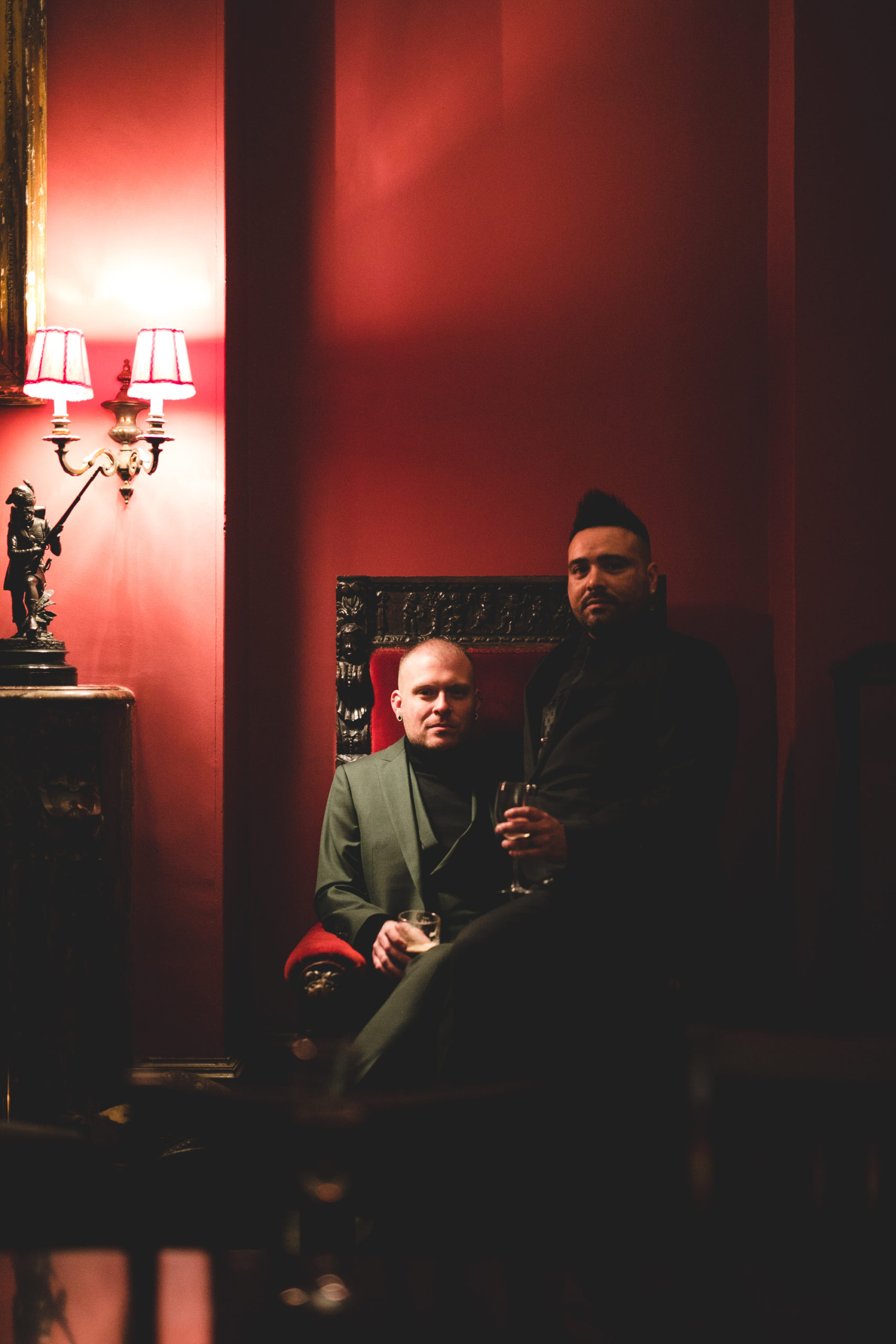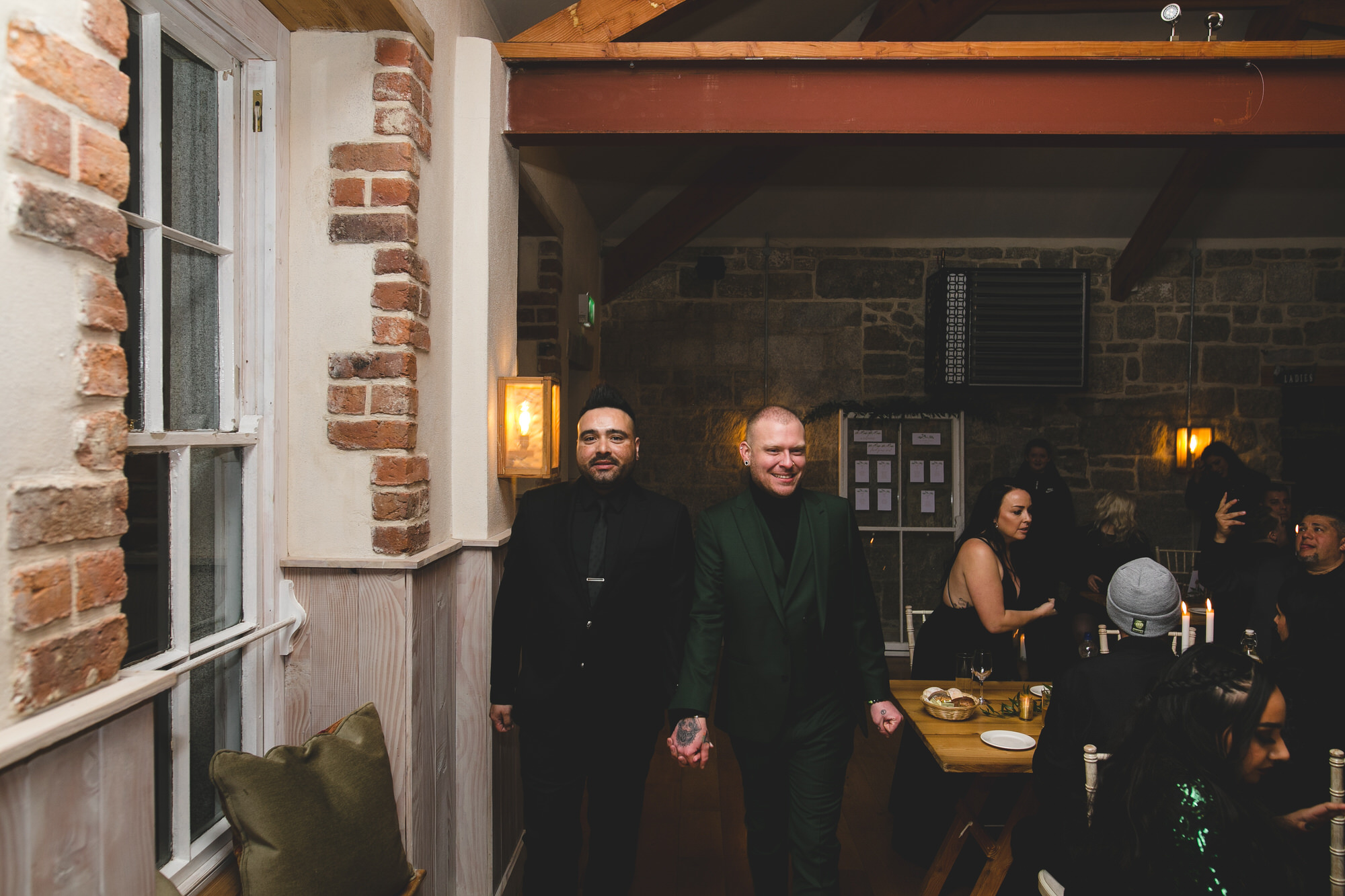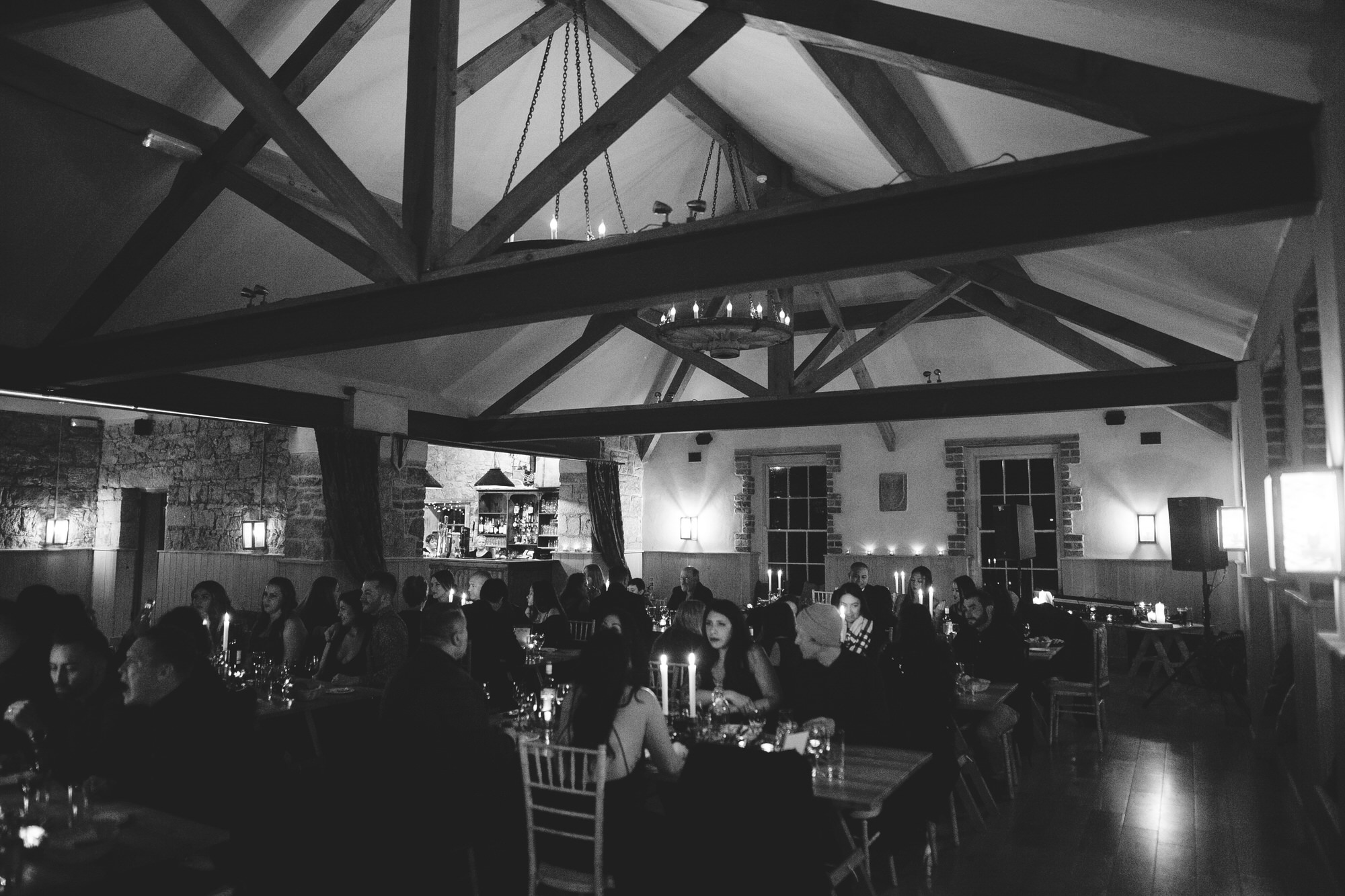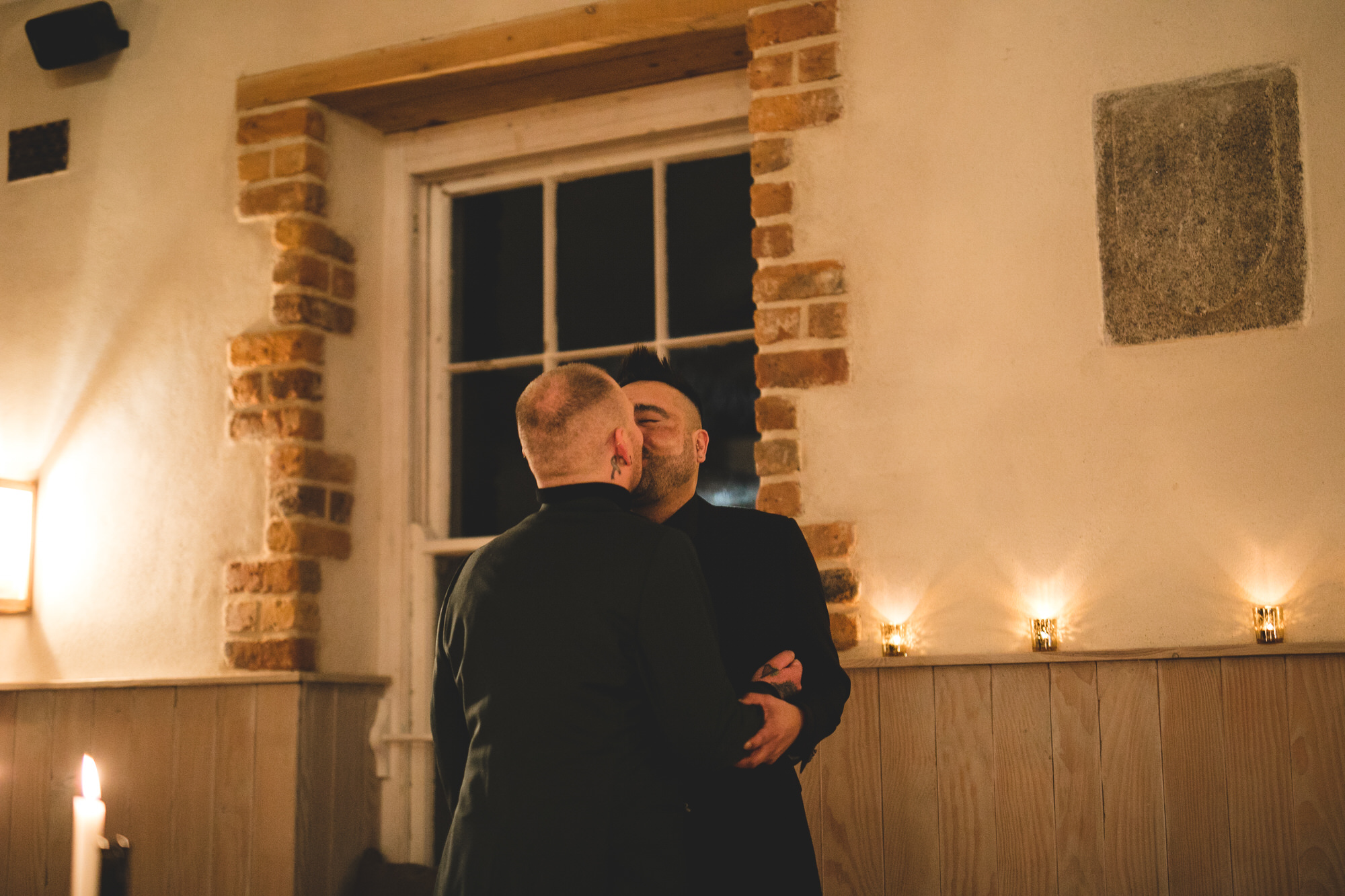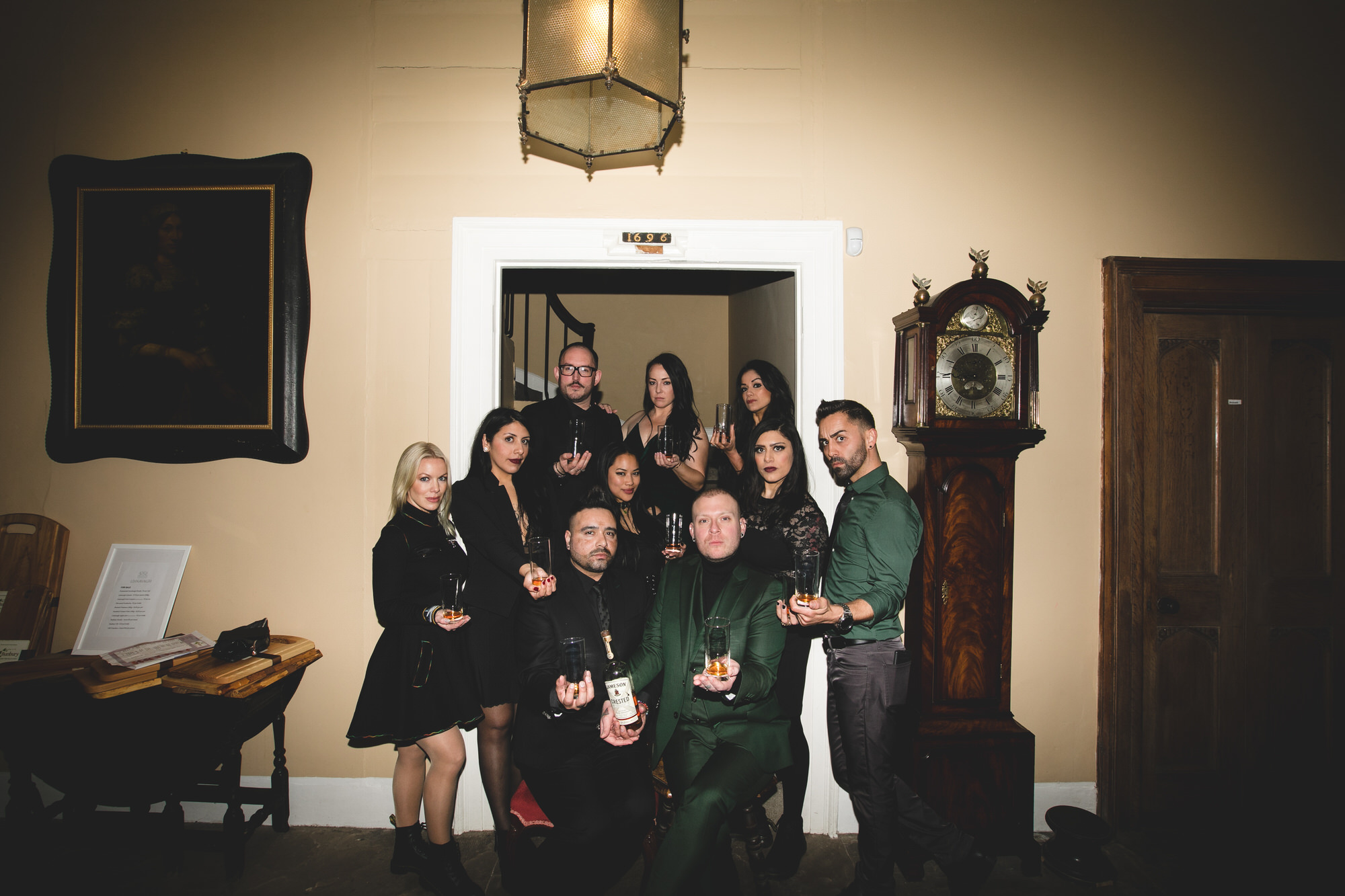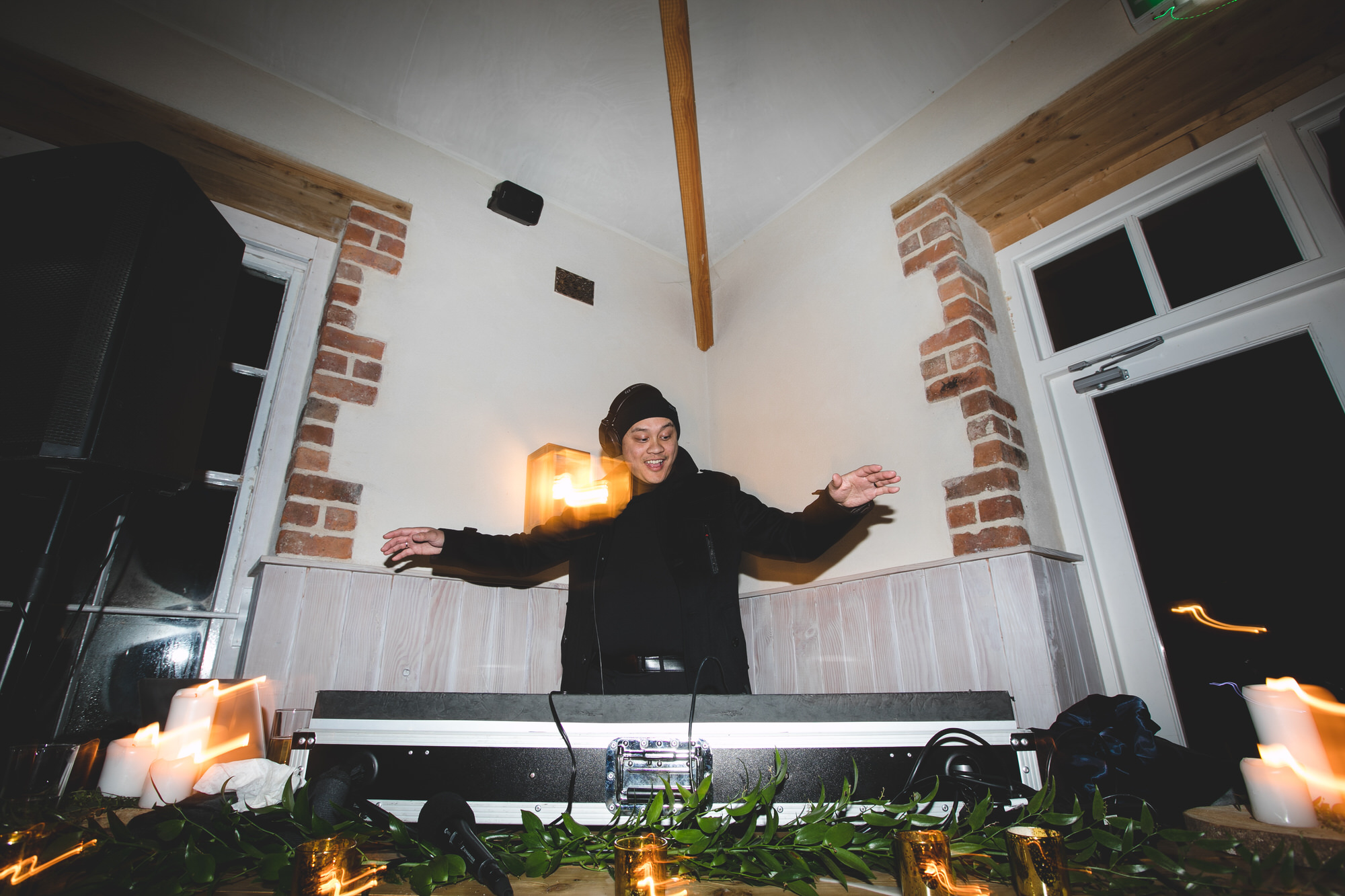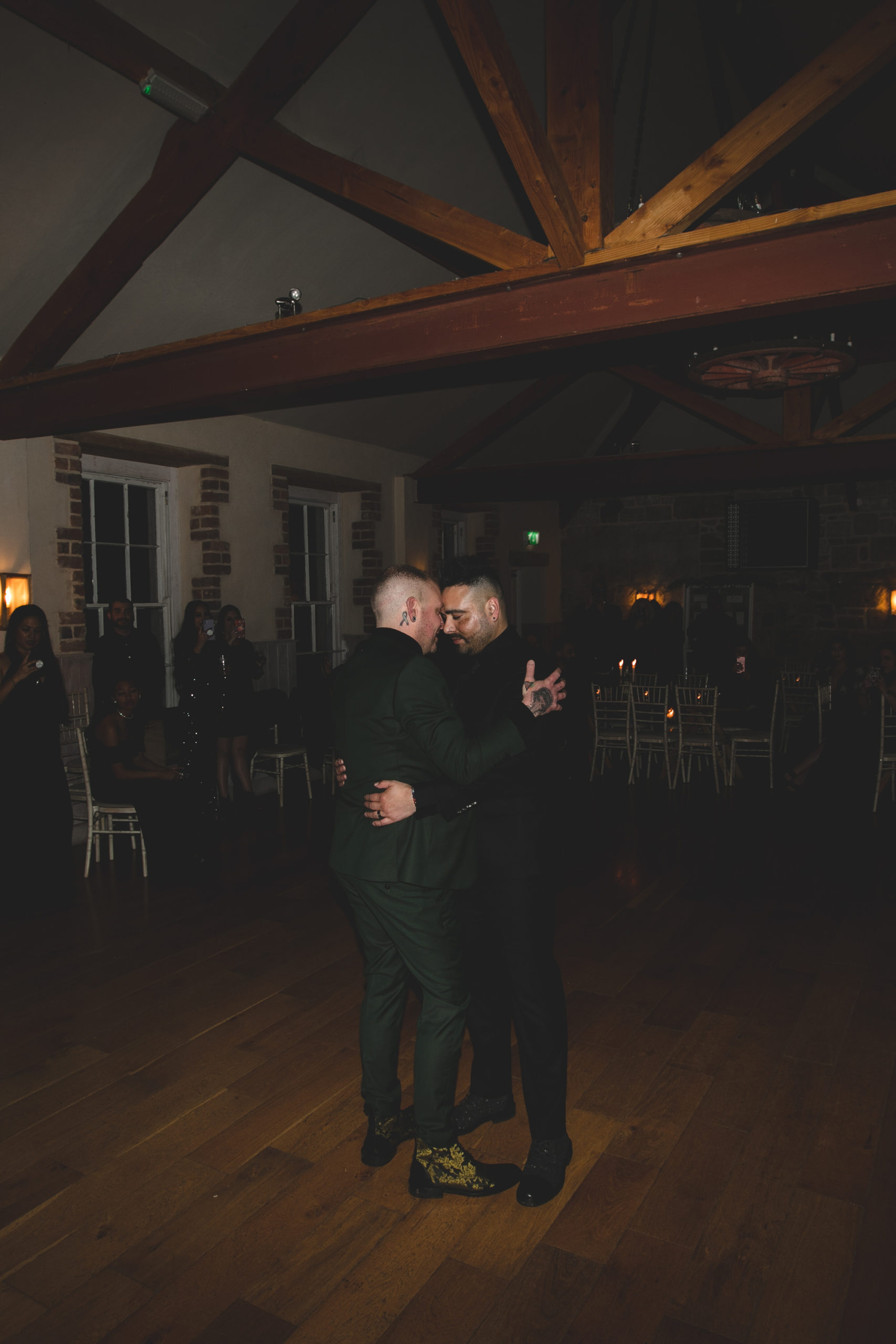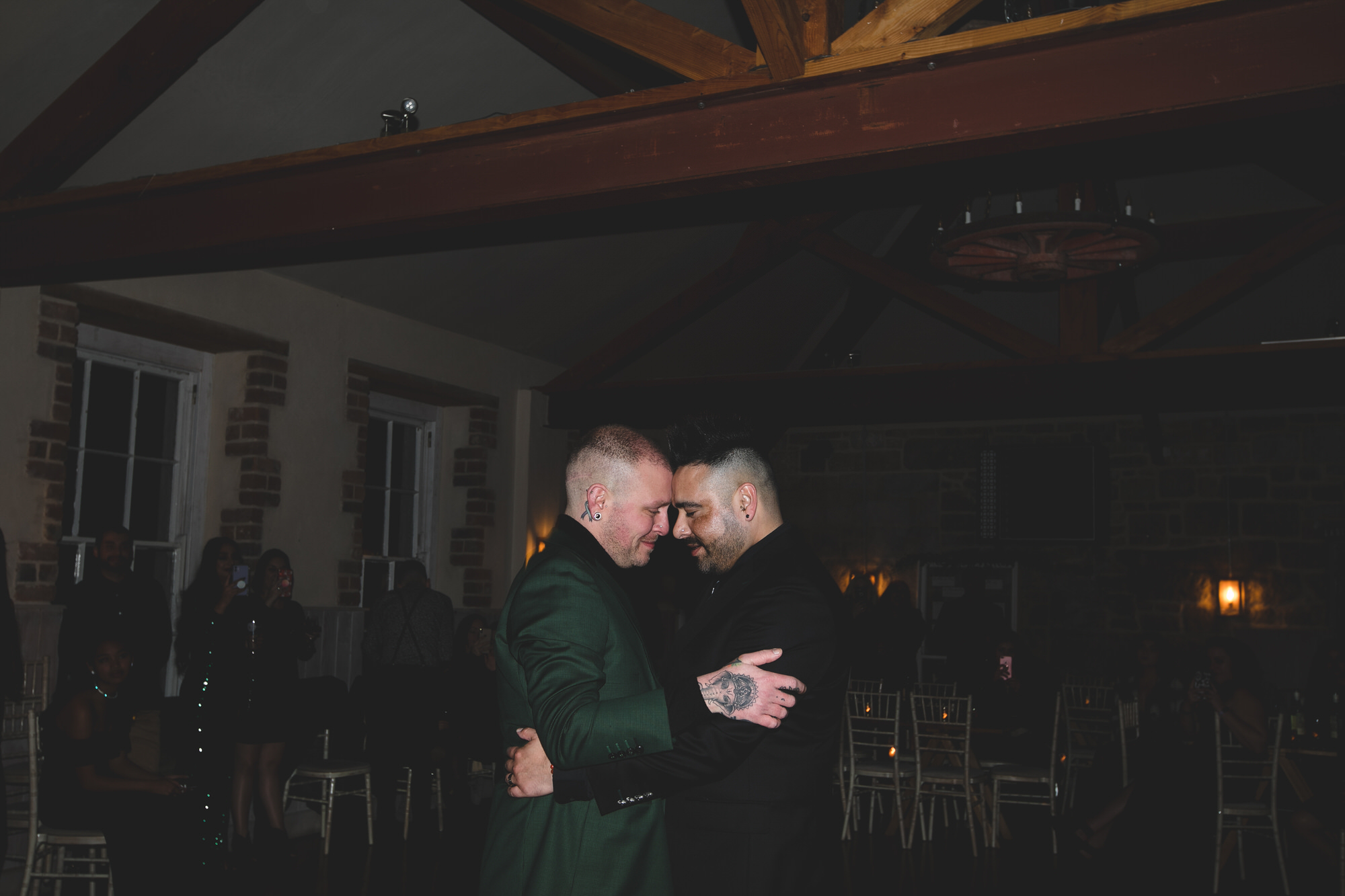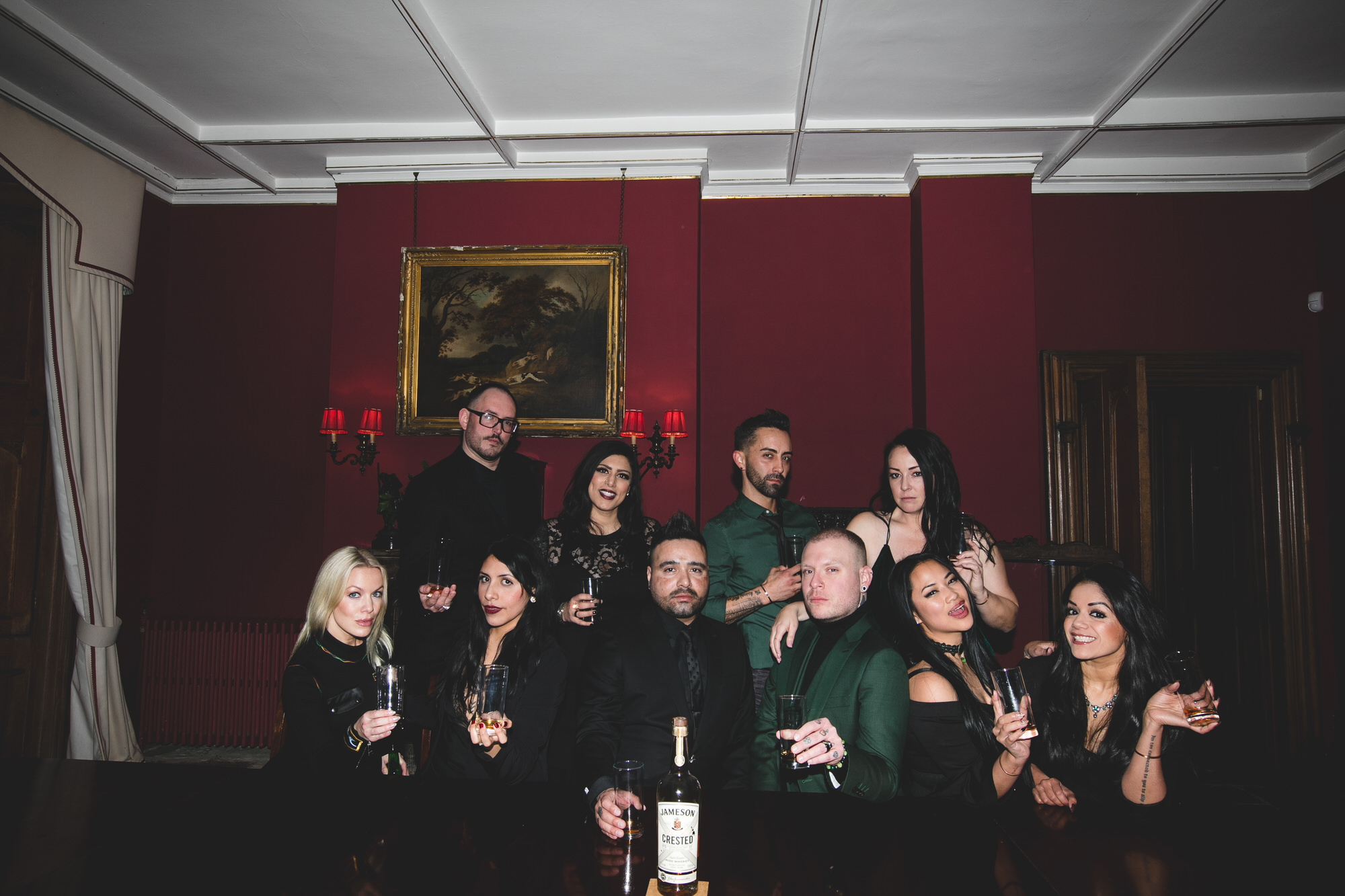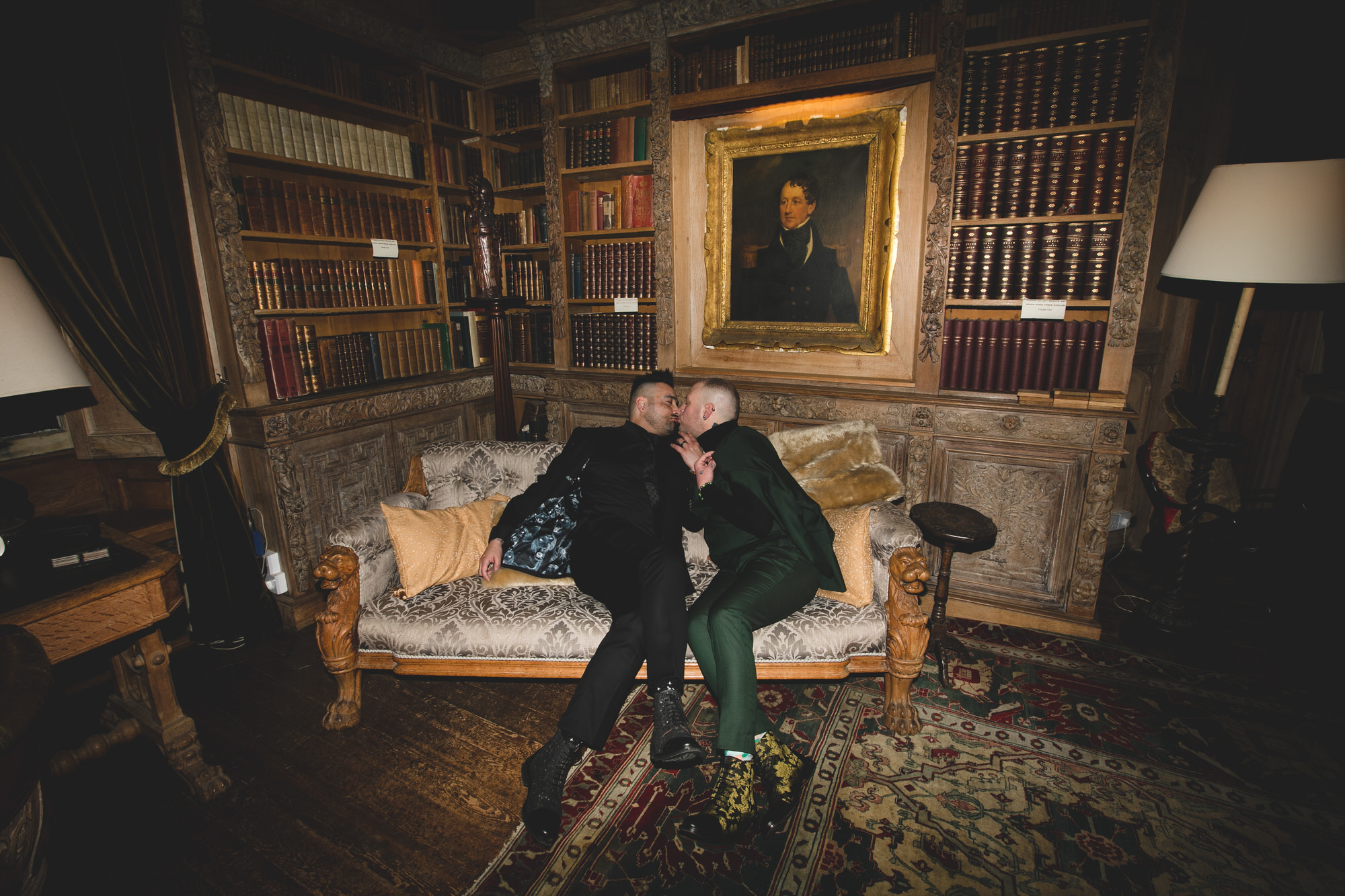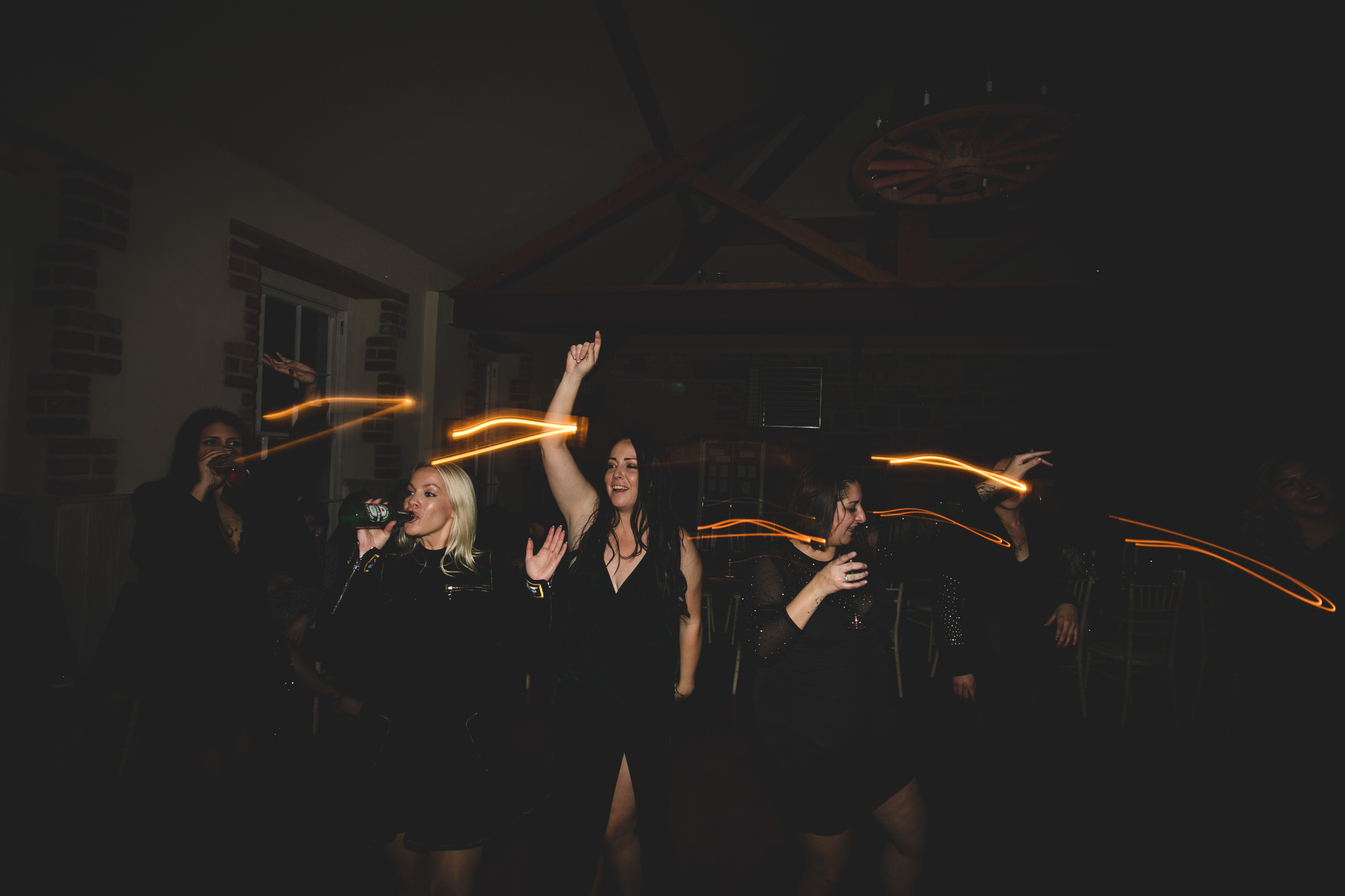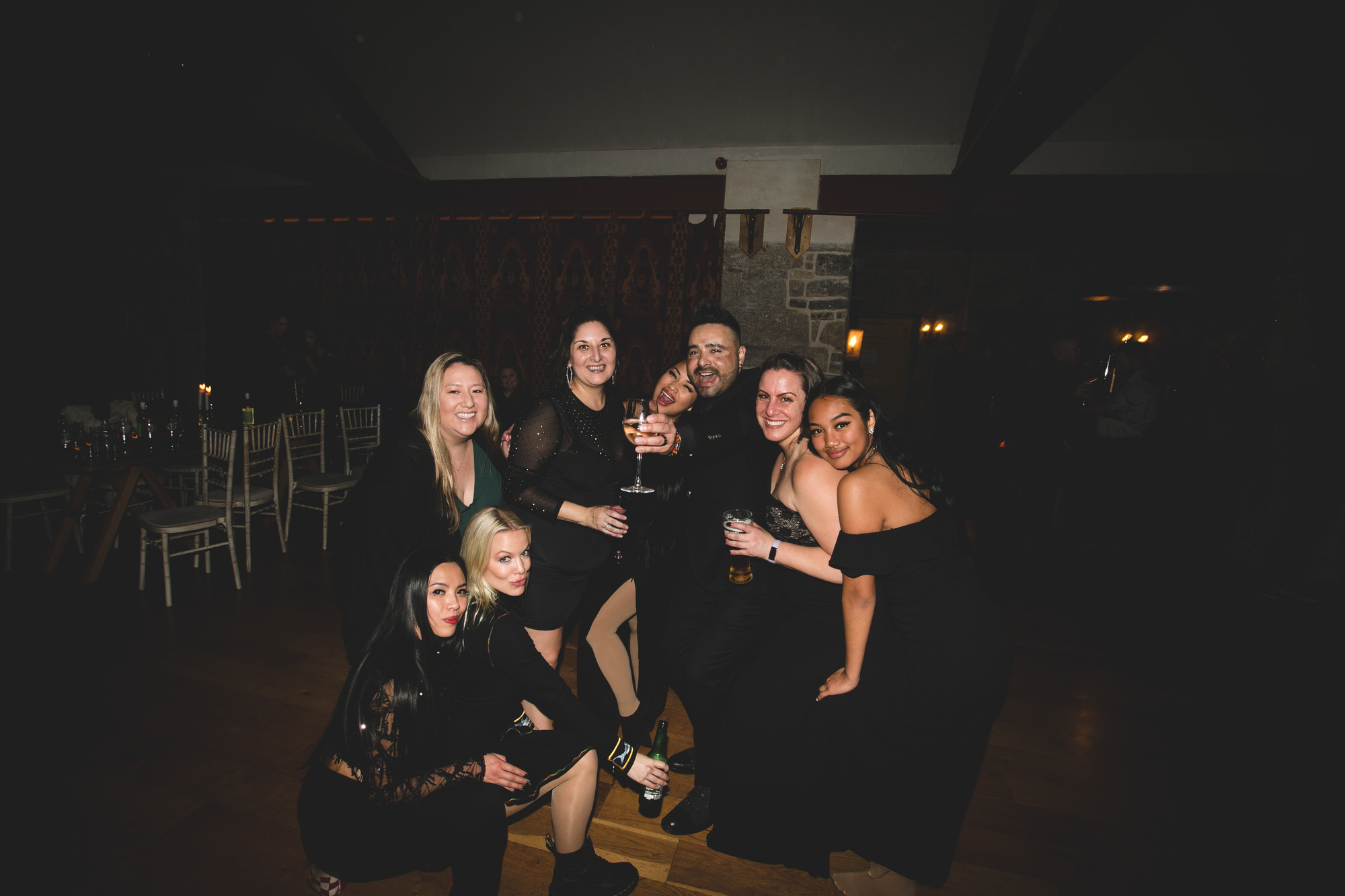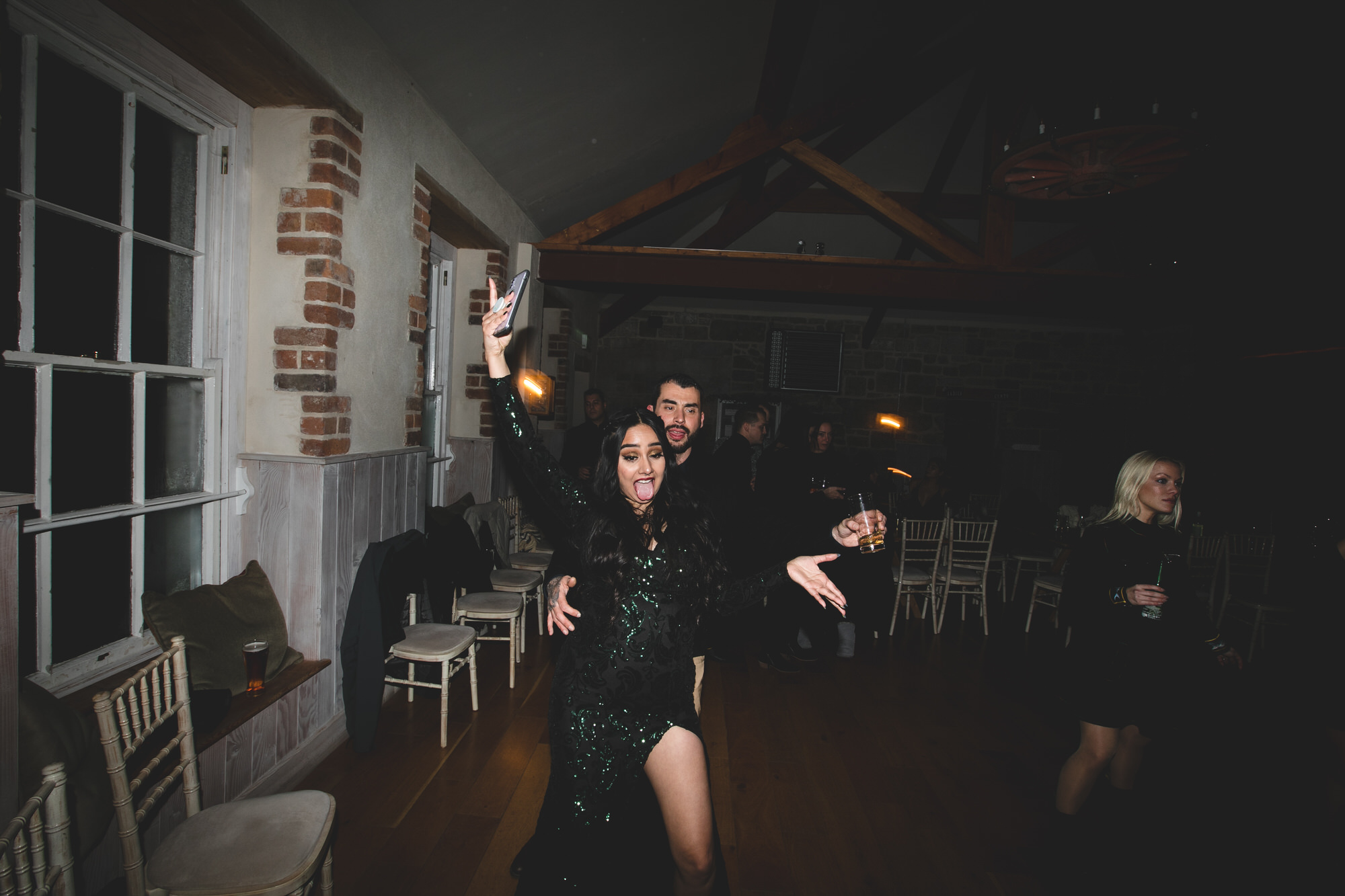 • Photographer: Wild Things Wed
• Wedding Planner: Melanie Dunny
• Officiant: Sharon Alton
• Ceremony Venue: Lisnavagh House Wedding – Lisnavagh House & Gardens, Co. Carlow
• Your Partner's Outfit: Grooms Grotto
• DJ: DJ Dynamix
Can you tell us, briefly, how you met?
We met at a little gay bar in Pomona, CA after a long day of family functions. Sean saw John for the first time and recognized his egyptian tattoo, because Sean had just completed one of his one weeks earlier.
How would you describe your wedding theme?
Casual, fun, rock and roll, and hip hop.
What was the inspiration for your wedding?
The people we are is what inspired us to do it how we wanted to do it.
Is there anything that you did that you think makes your wedding particularly unique, alternative or different?
Well…we are from Los Angeles and flew across the world. We are gay. We also didn't have a traditional wedding party. Originally we didn't have one at all, but it kinda evolved in to something else. We decided who would be behind each of us, and then after our people, we decided that everyone would stand in a semi circle because they were OUR people, not just his or mine. Those dumb dumbs on John's side didn't really land in the right place though. Lol. We gave our wedding party and all our Guests a dress code of black and green. Most people adhered to thsoe but a few morons didn't. We kept the traditional shit at the minimum and really just kept it a party!
What is the one thing you wish you'd know about planning a wedding before you began?
Fuuuuuck. That planning a destination wedding while opening a new restaurant back home would be the most stressful thing we've ever done.
Tell us about your ceremony…
Sean's best friend Sharon officiated it. She came up with the whole thing by herself knowing we aren't Godly people. Made it about love and our journey to each other. John doesn't like talking in groups of people but did an amazing job putting his vows into words. Sean stayed true to who he is and wrapped up a lot of comedy with his loving vows (and took way too long). People laughed, they cried…it was everything we wanted.
Do you have any funny or significant stories about the day?
The wedding party had the best time upstairs getting ready! Of course we fried a few hair appliances because of the converters. There was music, Jameson Crested, crying and laughs.
Did you do any DIY projects?
Fuck No. We ain't those kinda people.
What was your favourite part of the wedding?
It snowed in Ireland! We had a great time with so many different people in our lives. Our vows meant the world to us. Sean being able to dance with his sister and father since his mom passed. Our mixed first dance since Sean listens to R&B and John listens to punk.
What was your biggest expense and why?
The venue. Because it's gorgeous.
In retrospect, was there anything you would have done differently?
Communicated with the venue more. We mostly communicated through our planner and that made some things touchy at the end because the venue didn't really understand our overall vision. In the end it worked out, but there was some tense moments leading up to the wedding.