A Fun & Hella Stylish Dublin Wedding
18.8.20
Check out Louise & Gary's gorgeous summer day at some of my favourite Dublin Wedding venues, City Hall Dublin + Drury Buildings .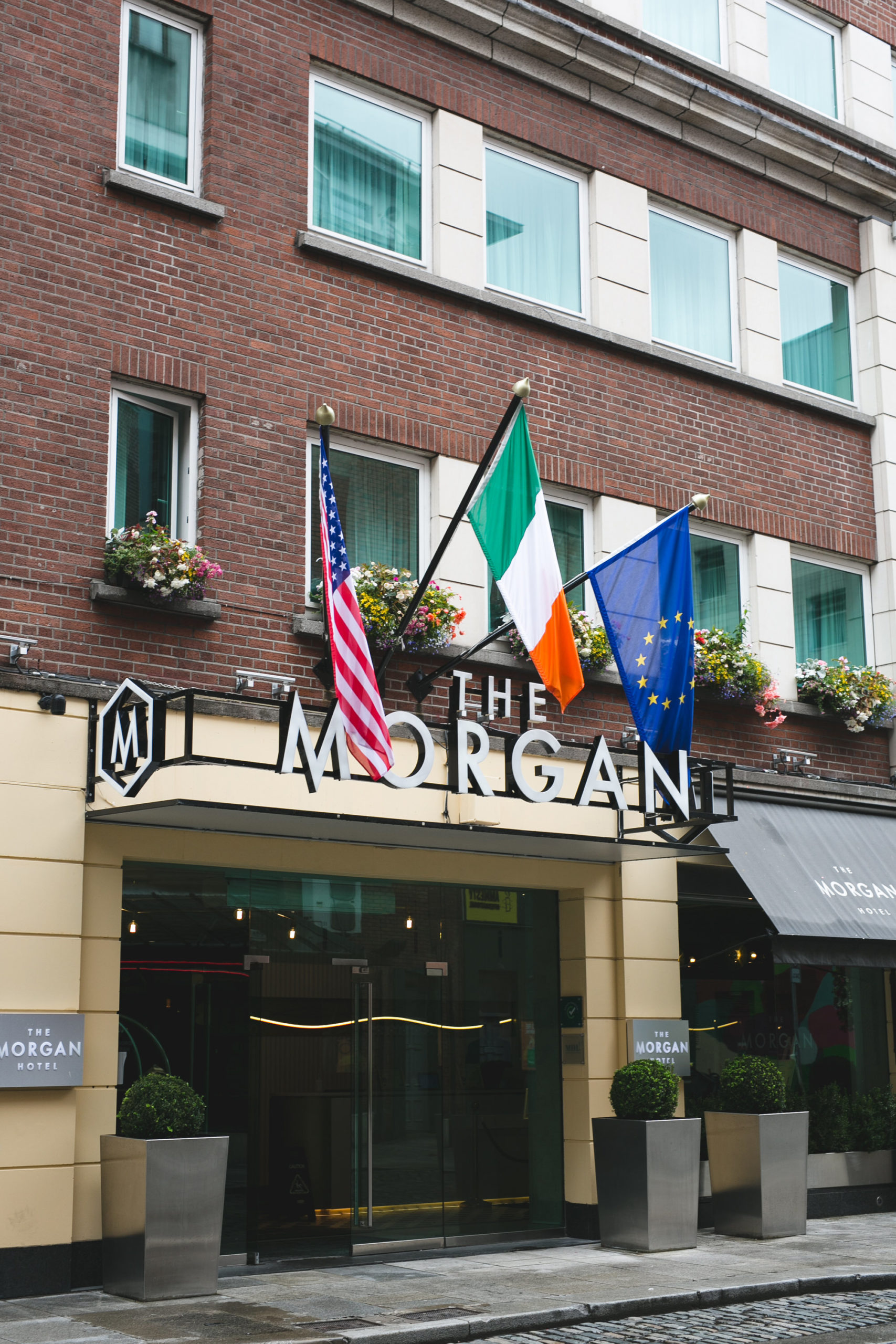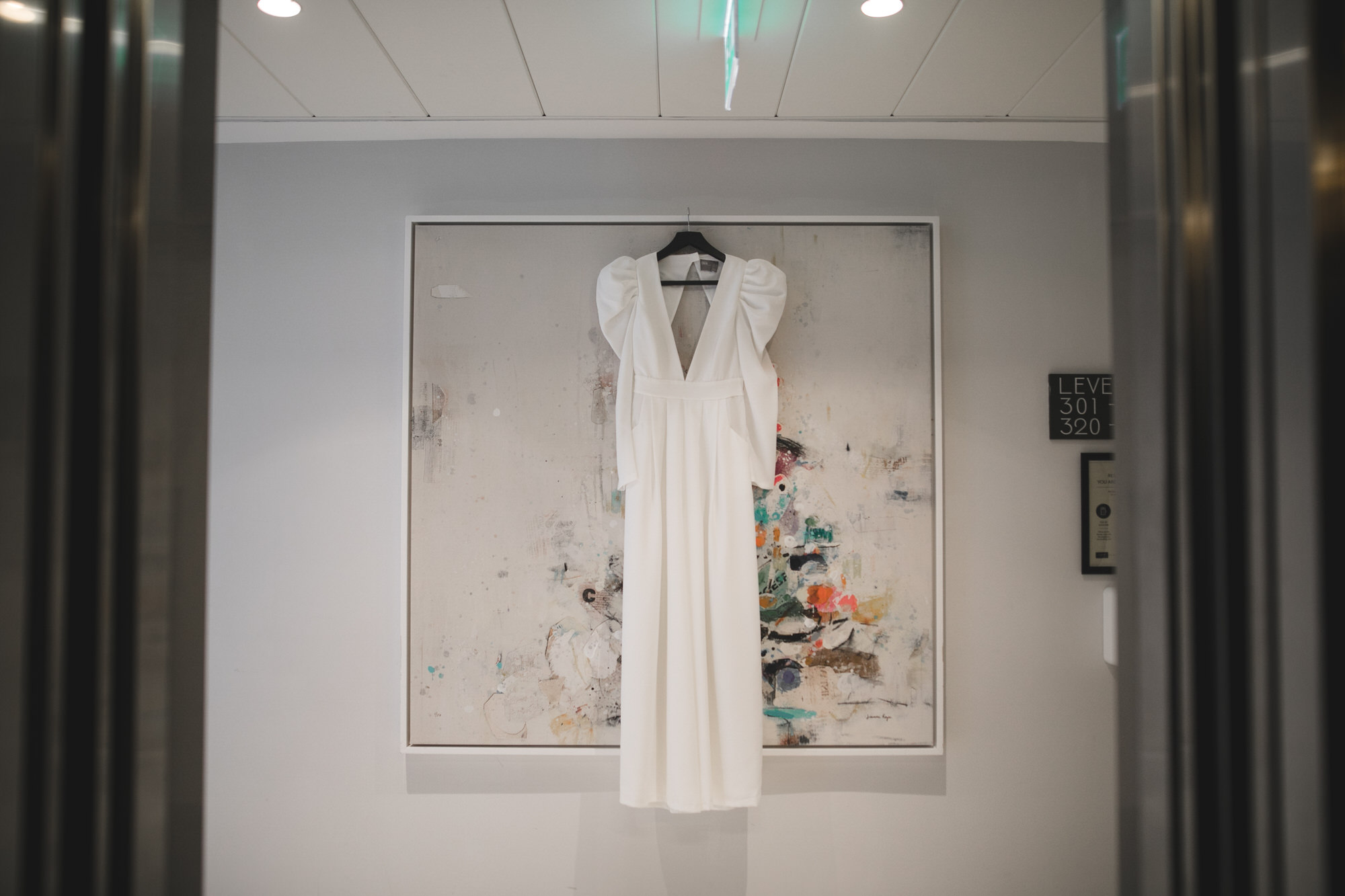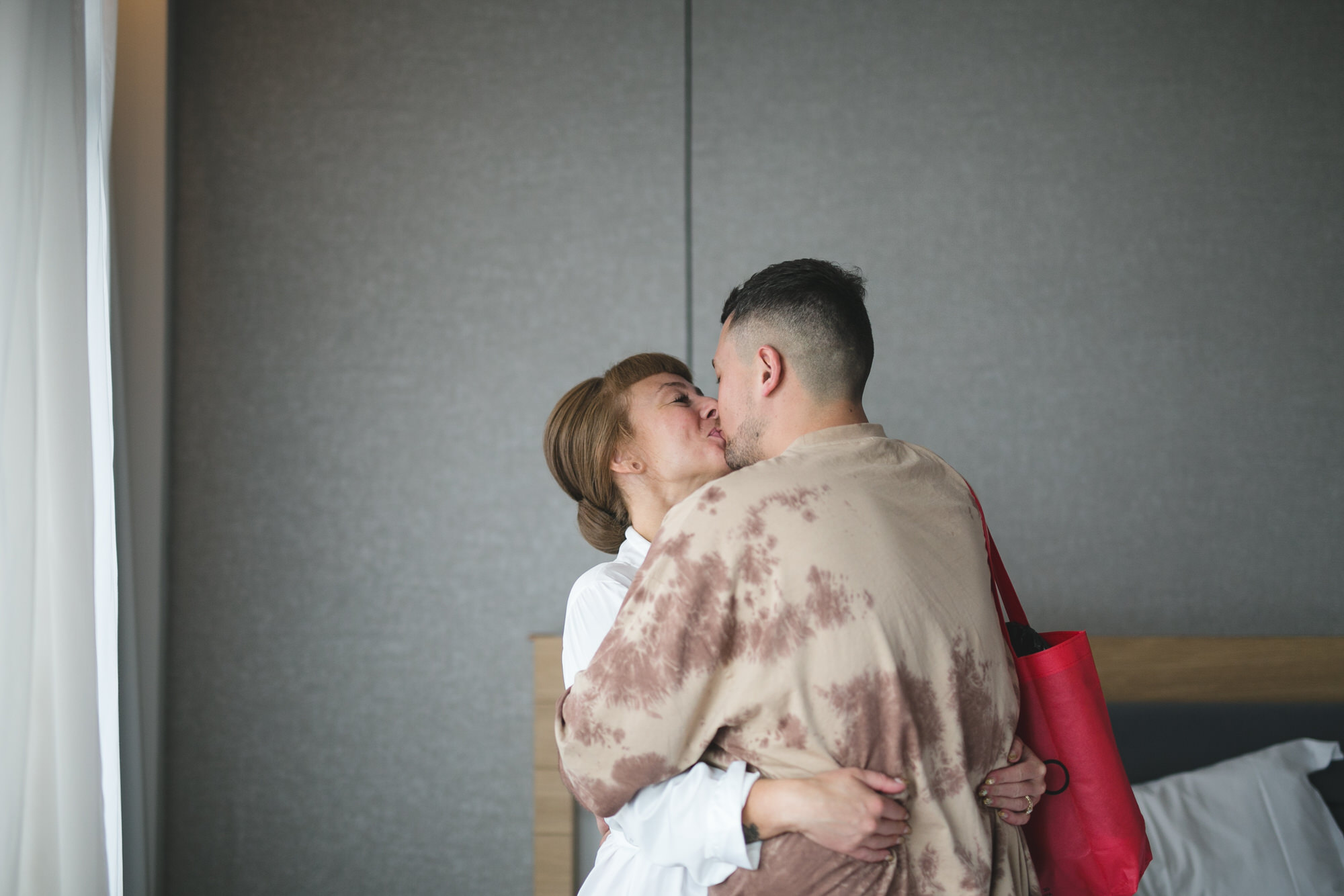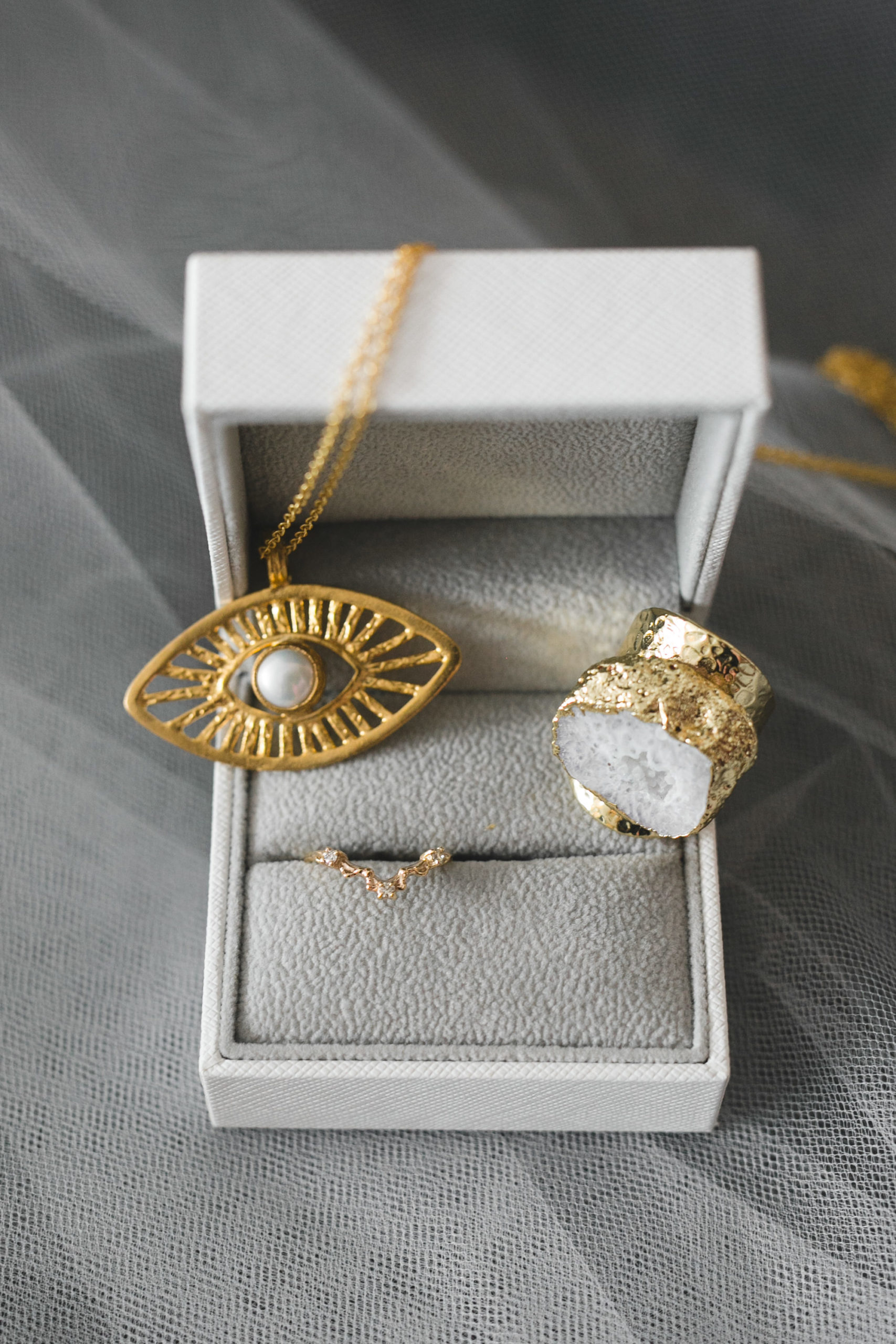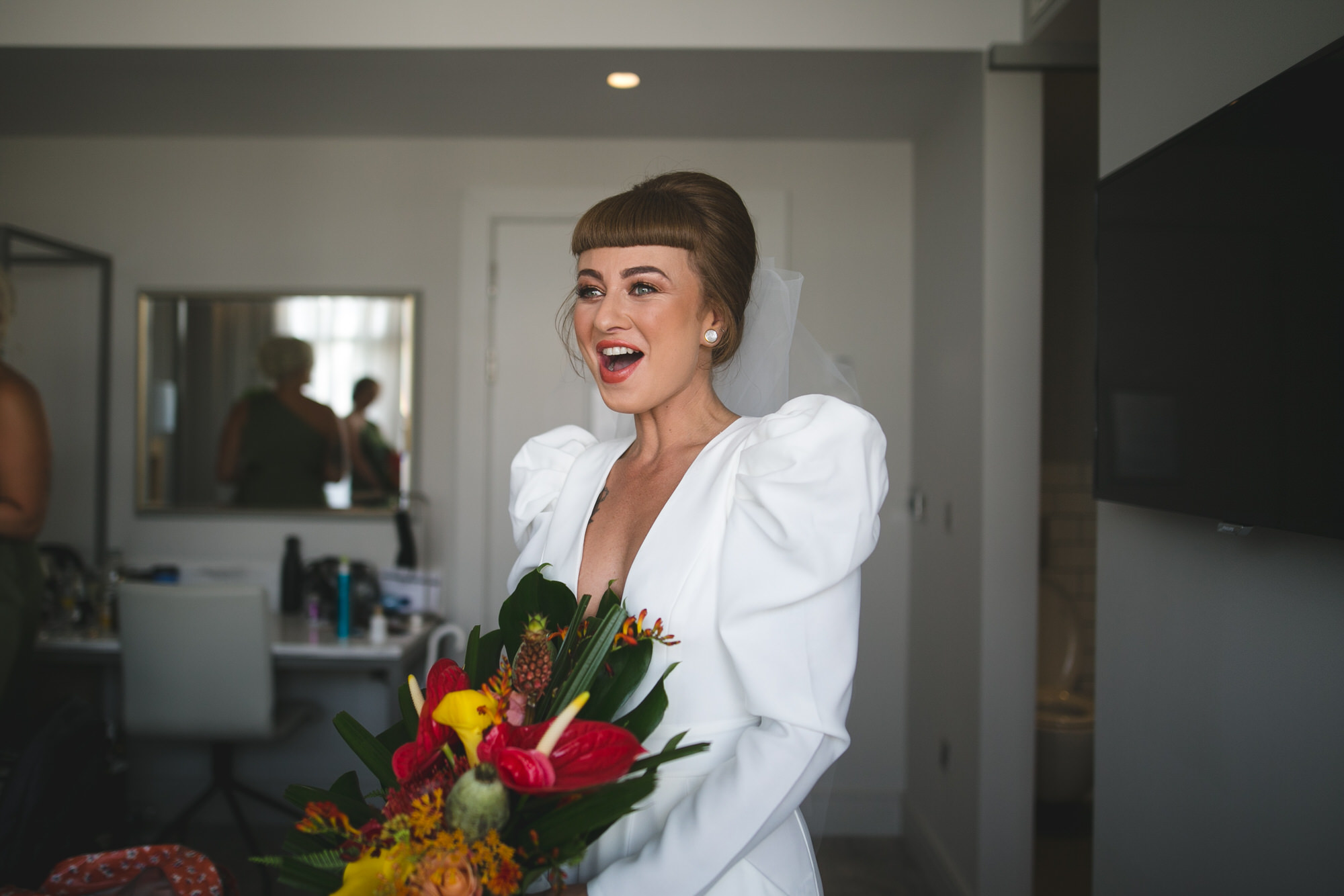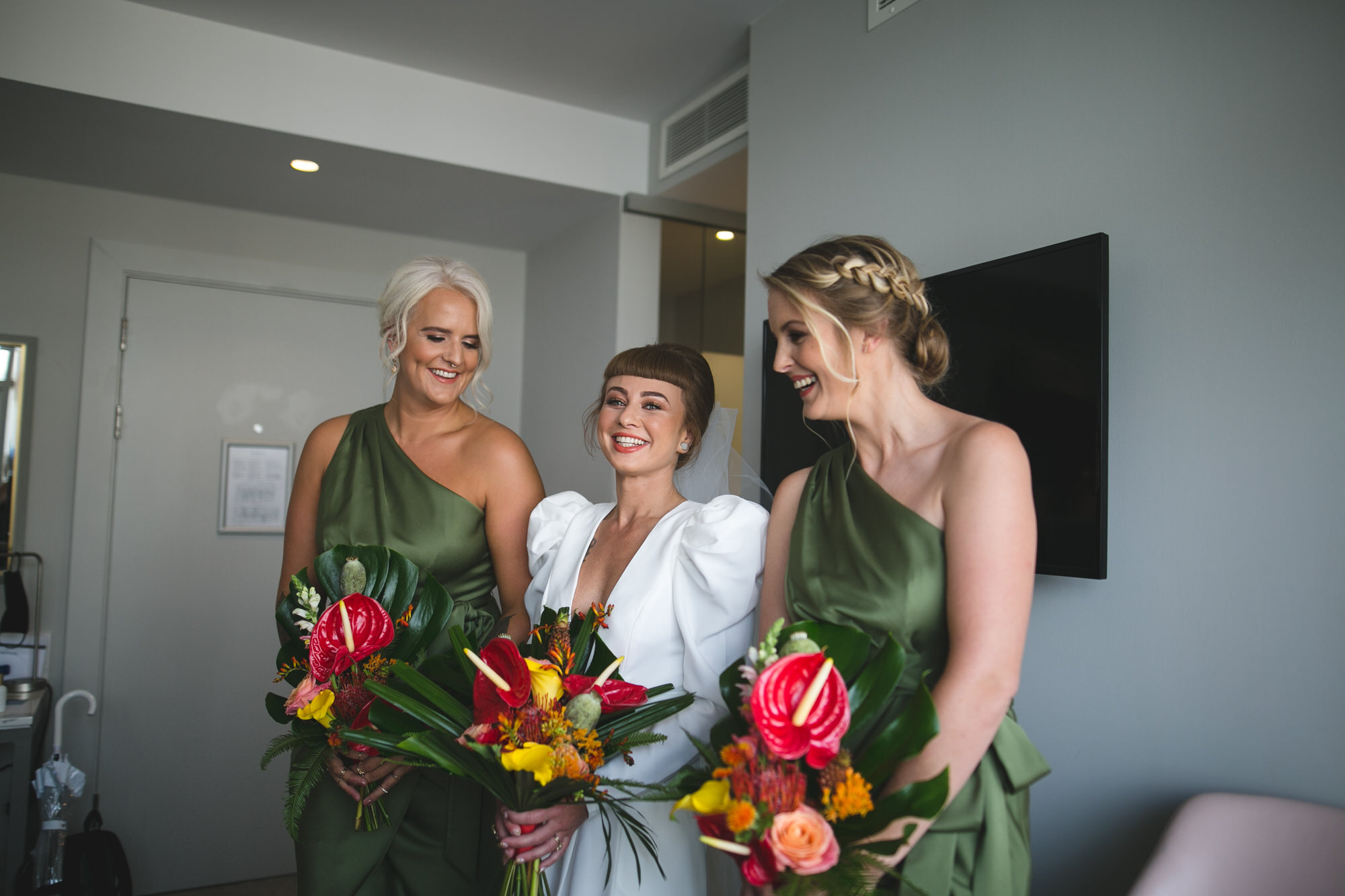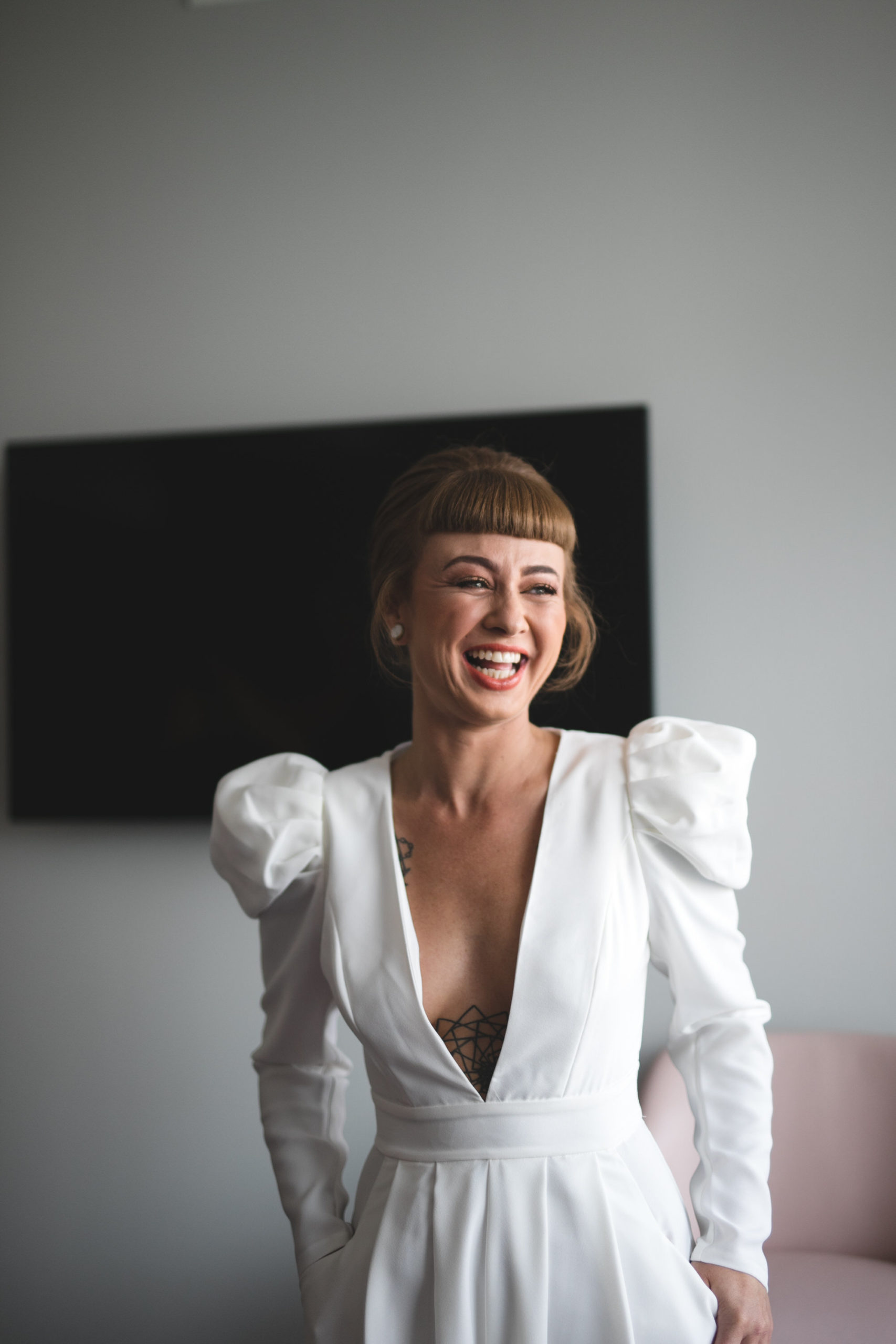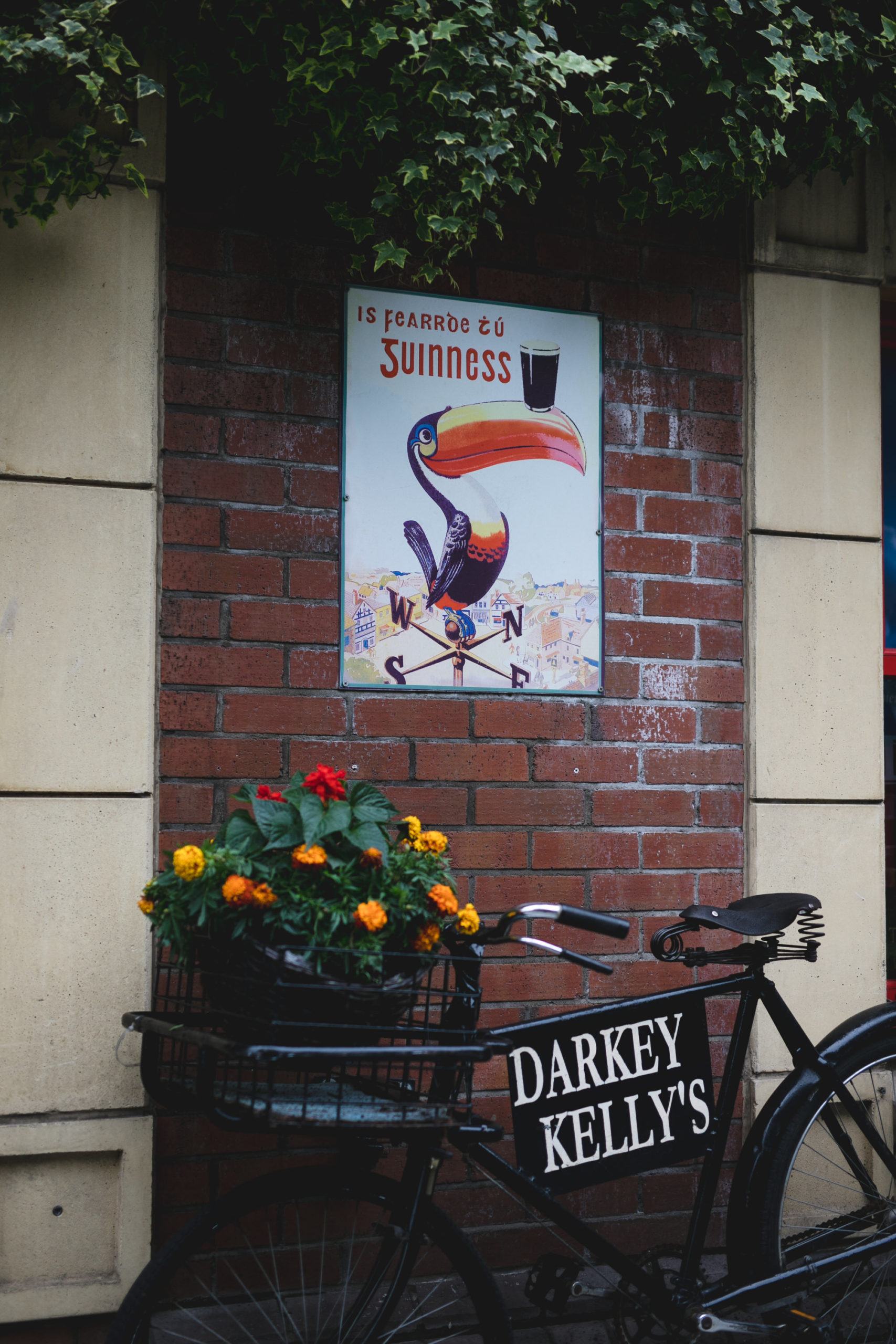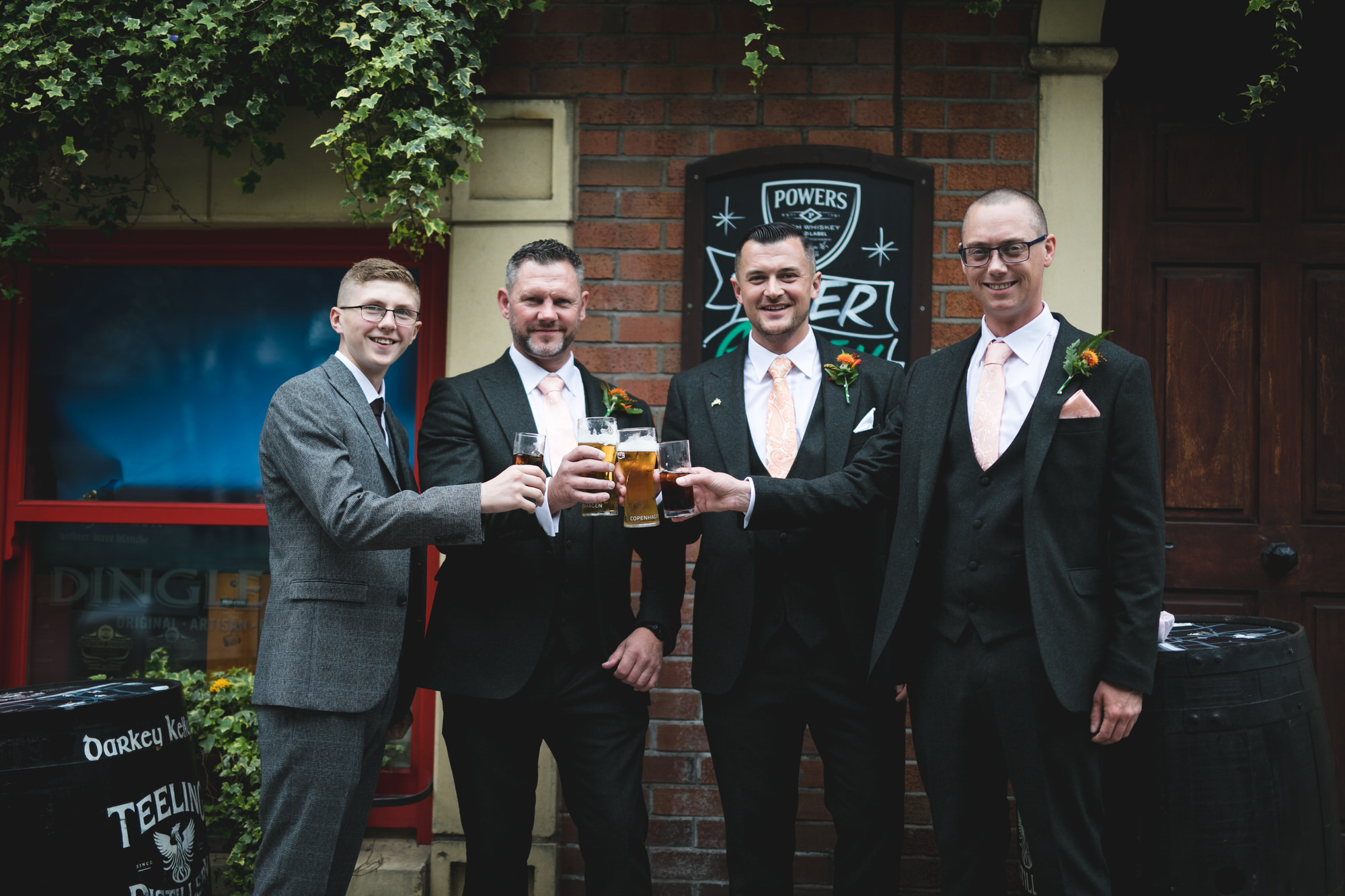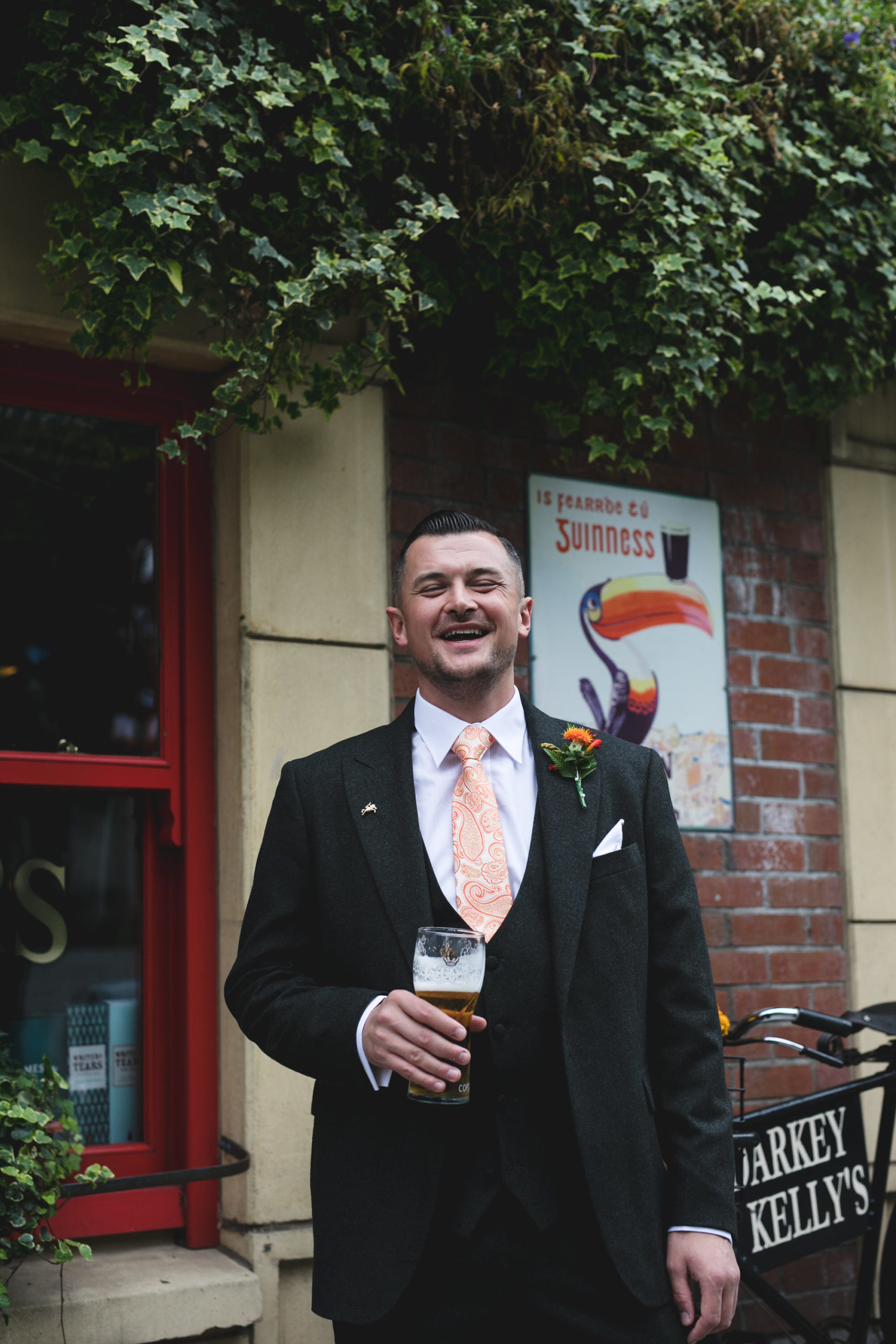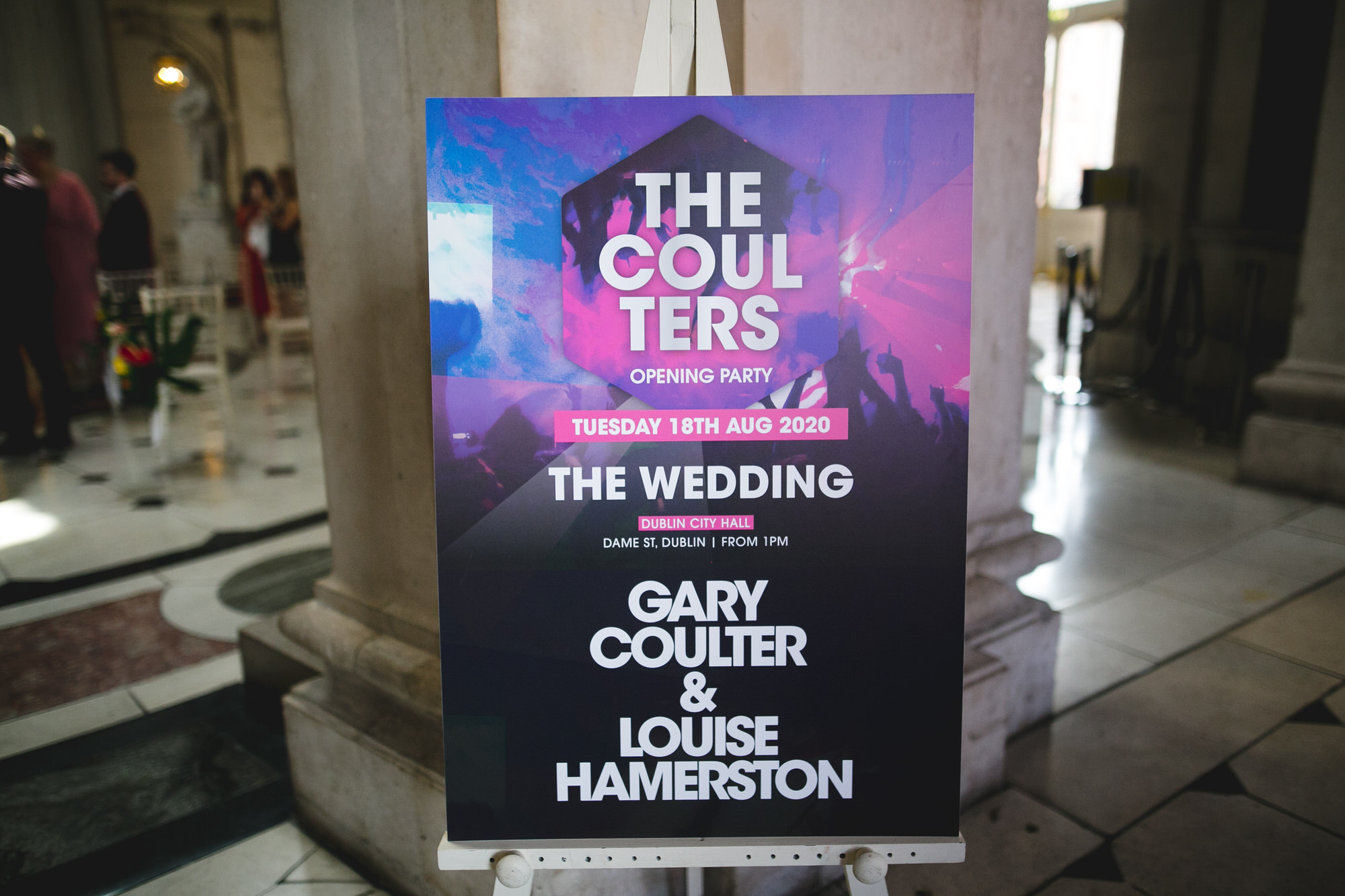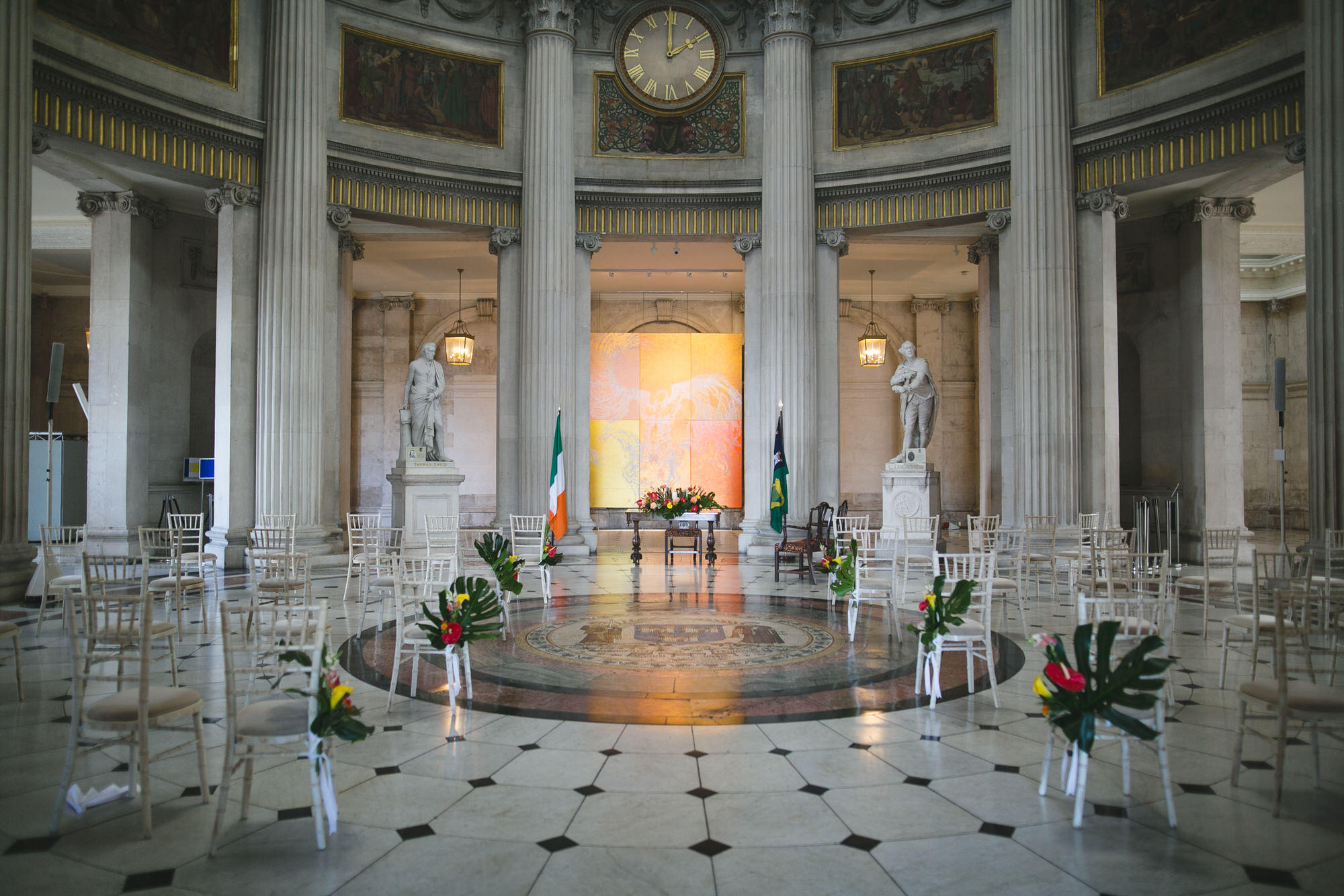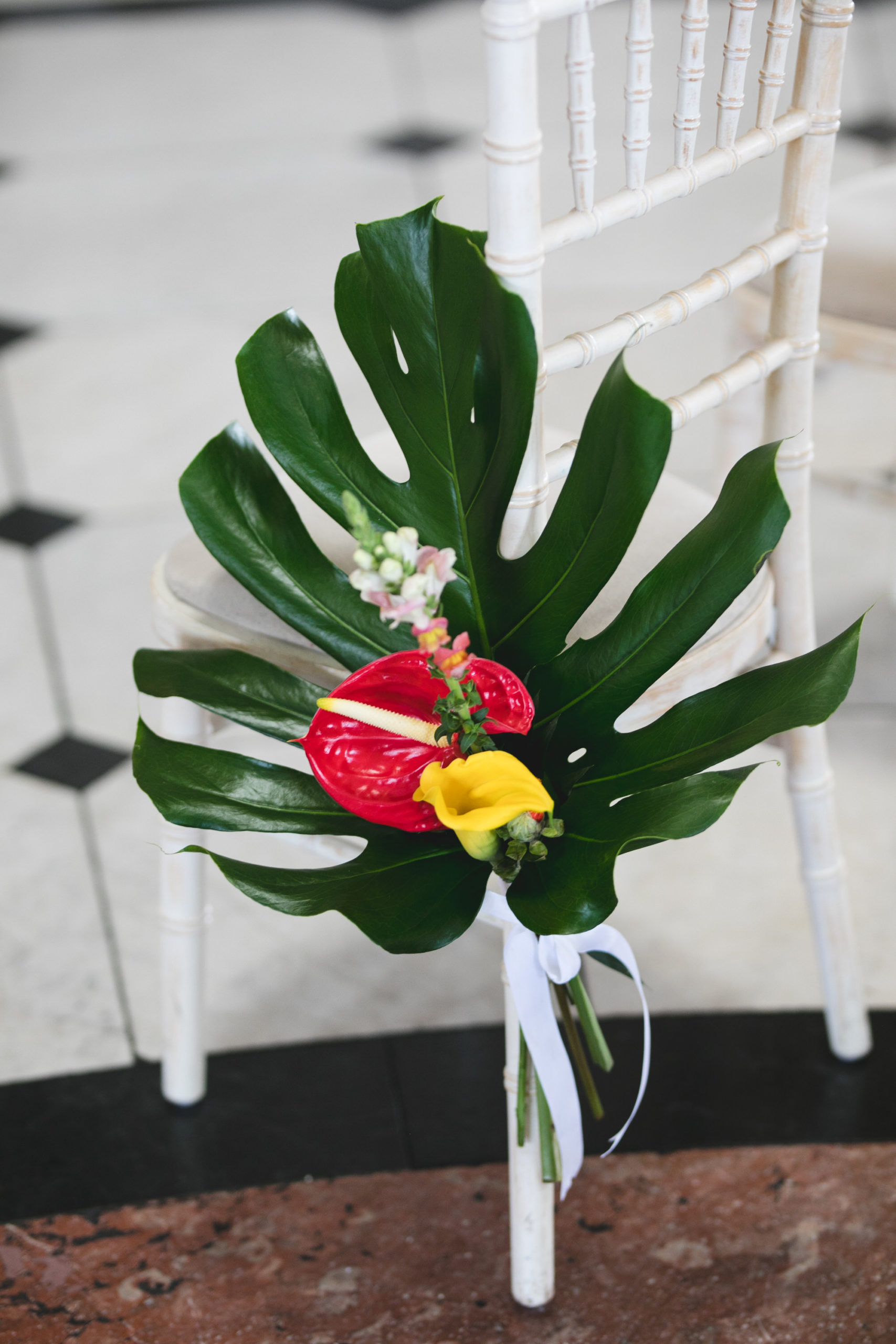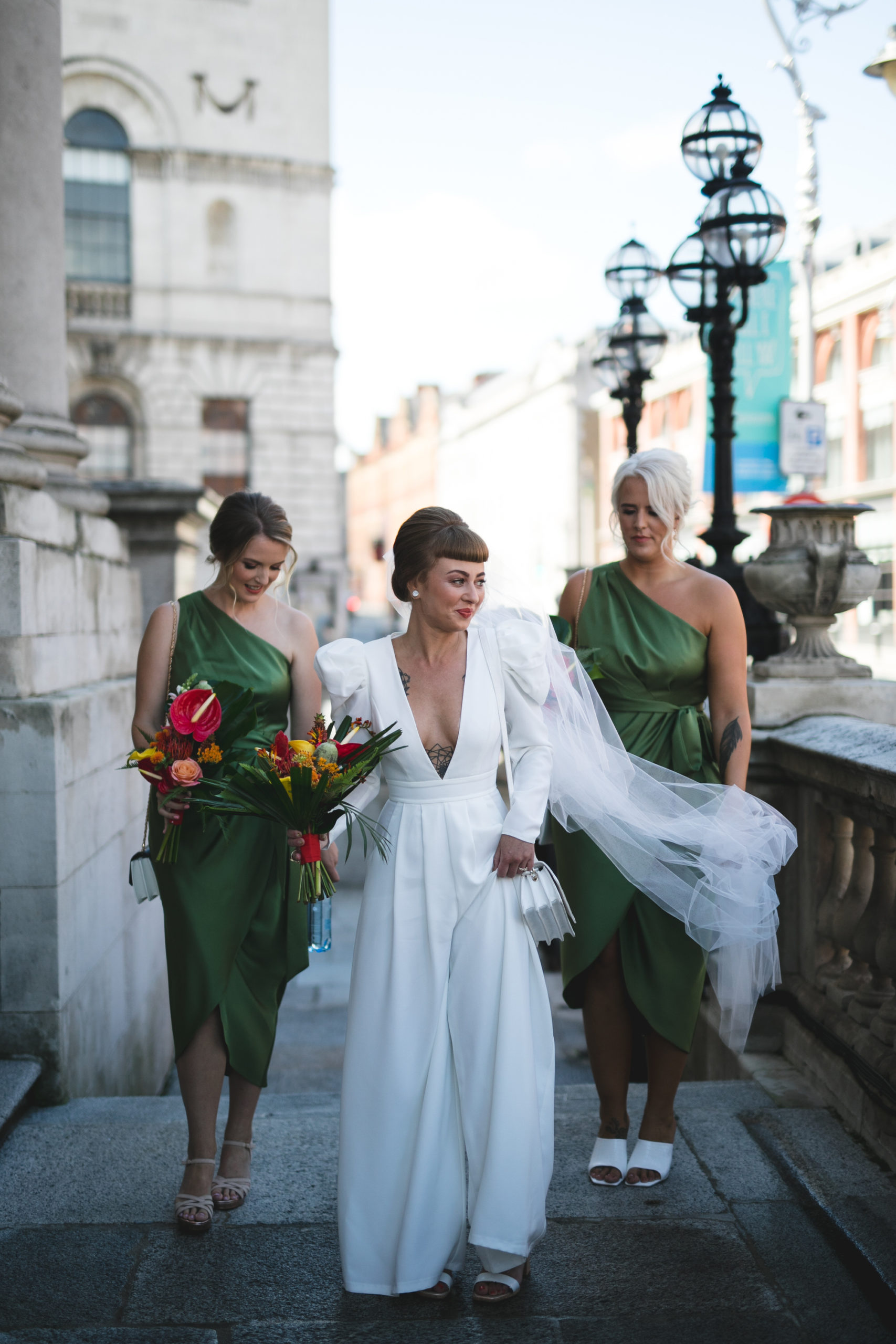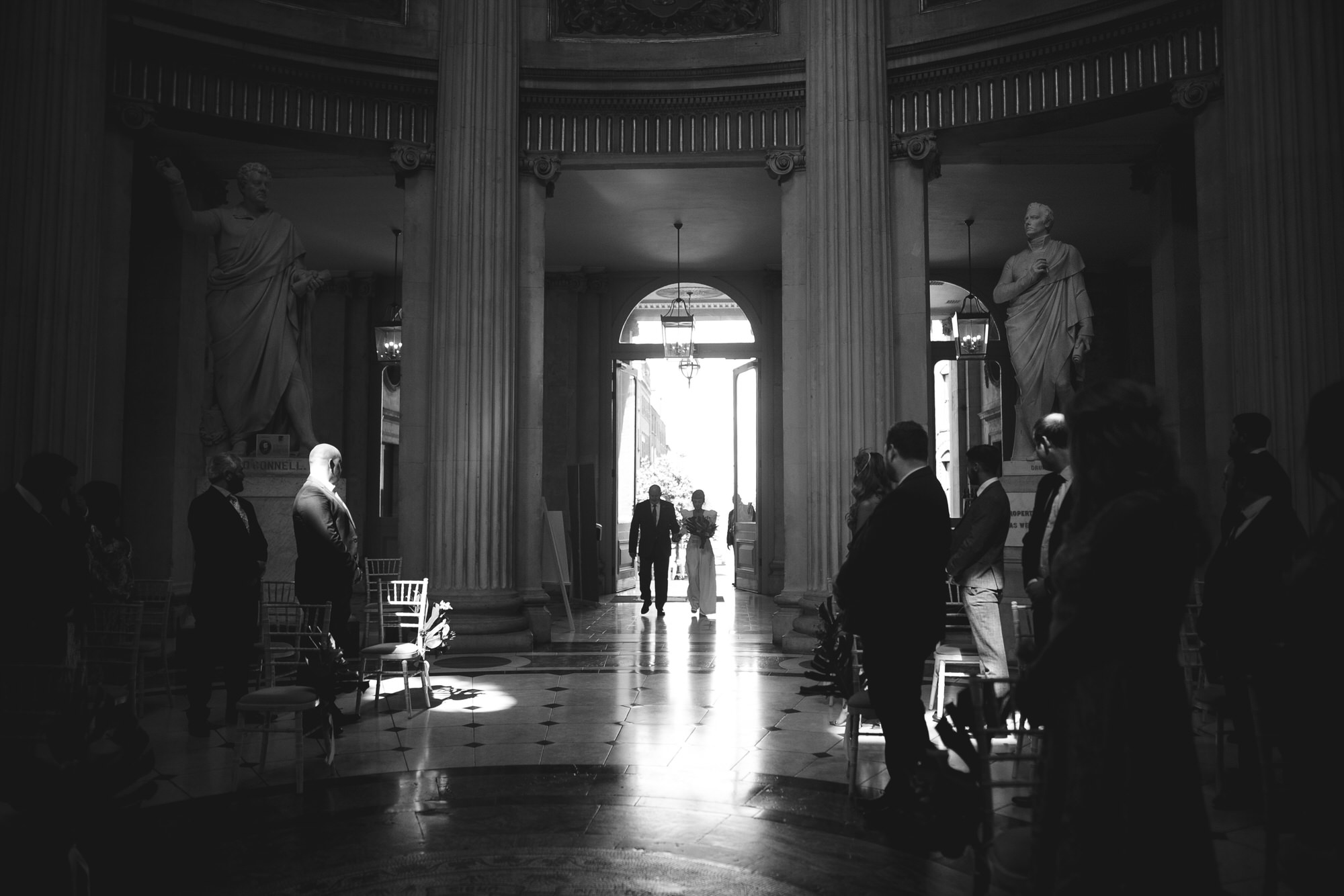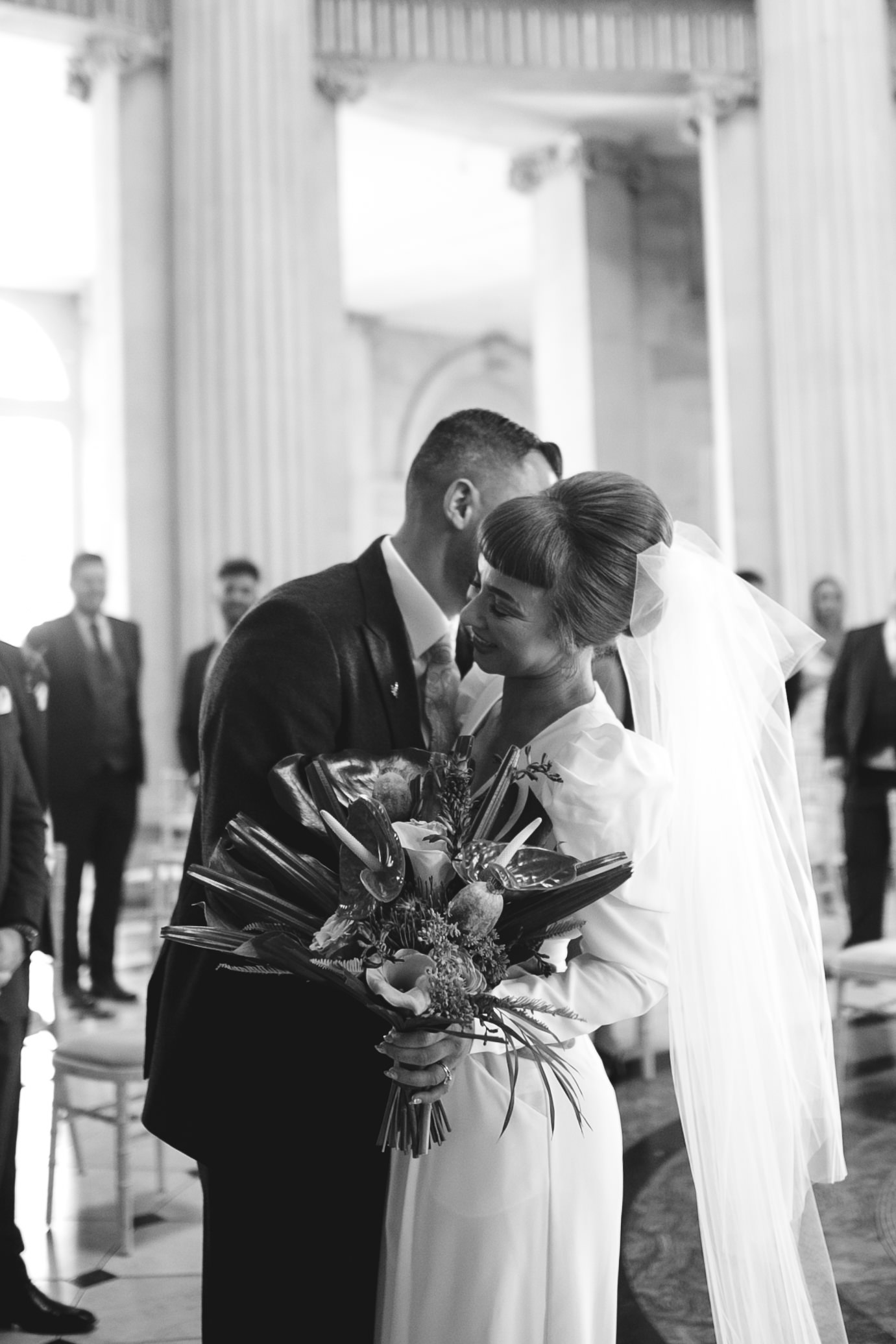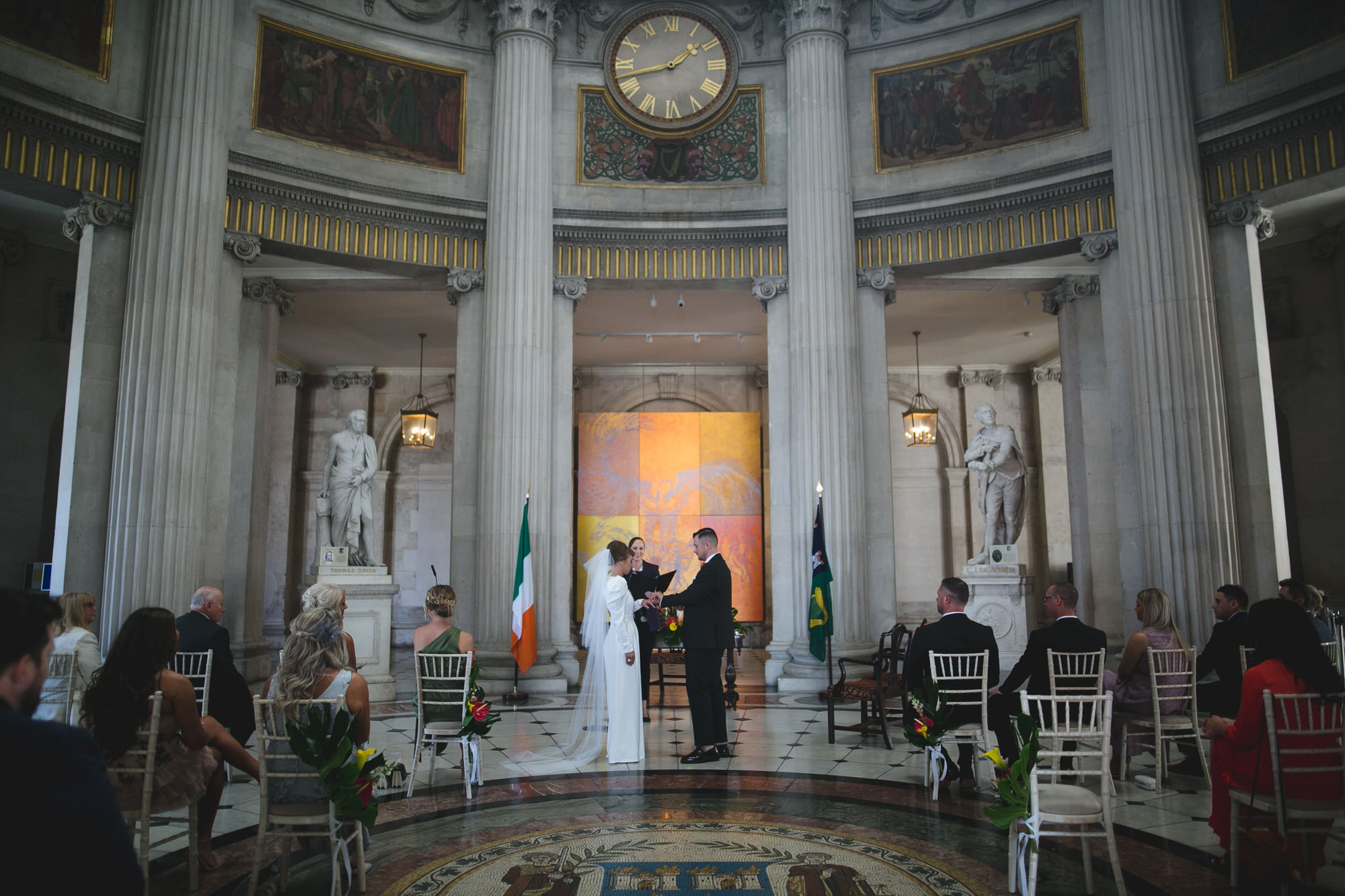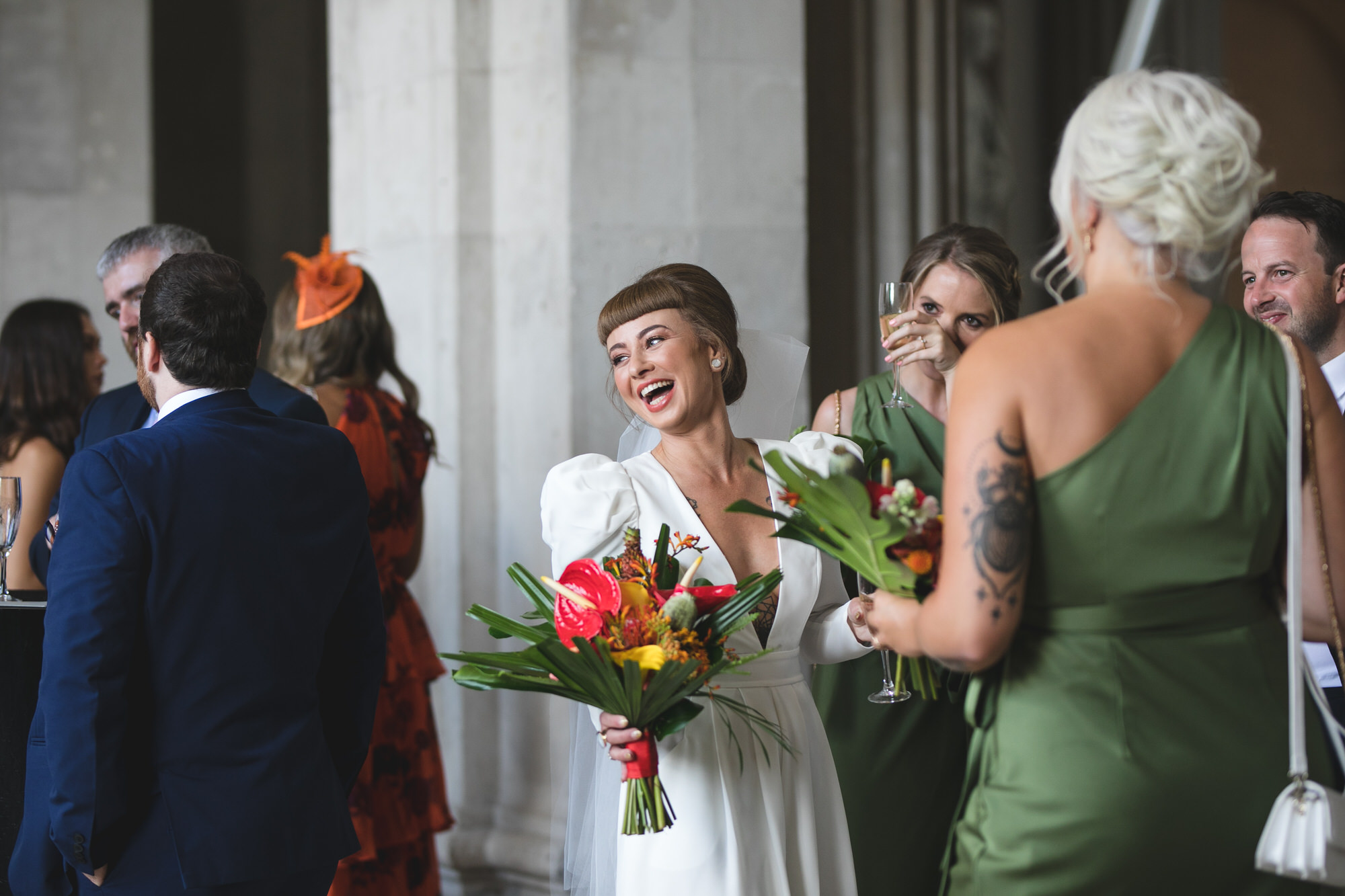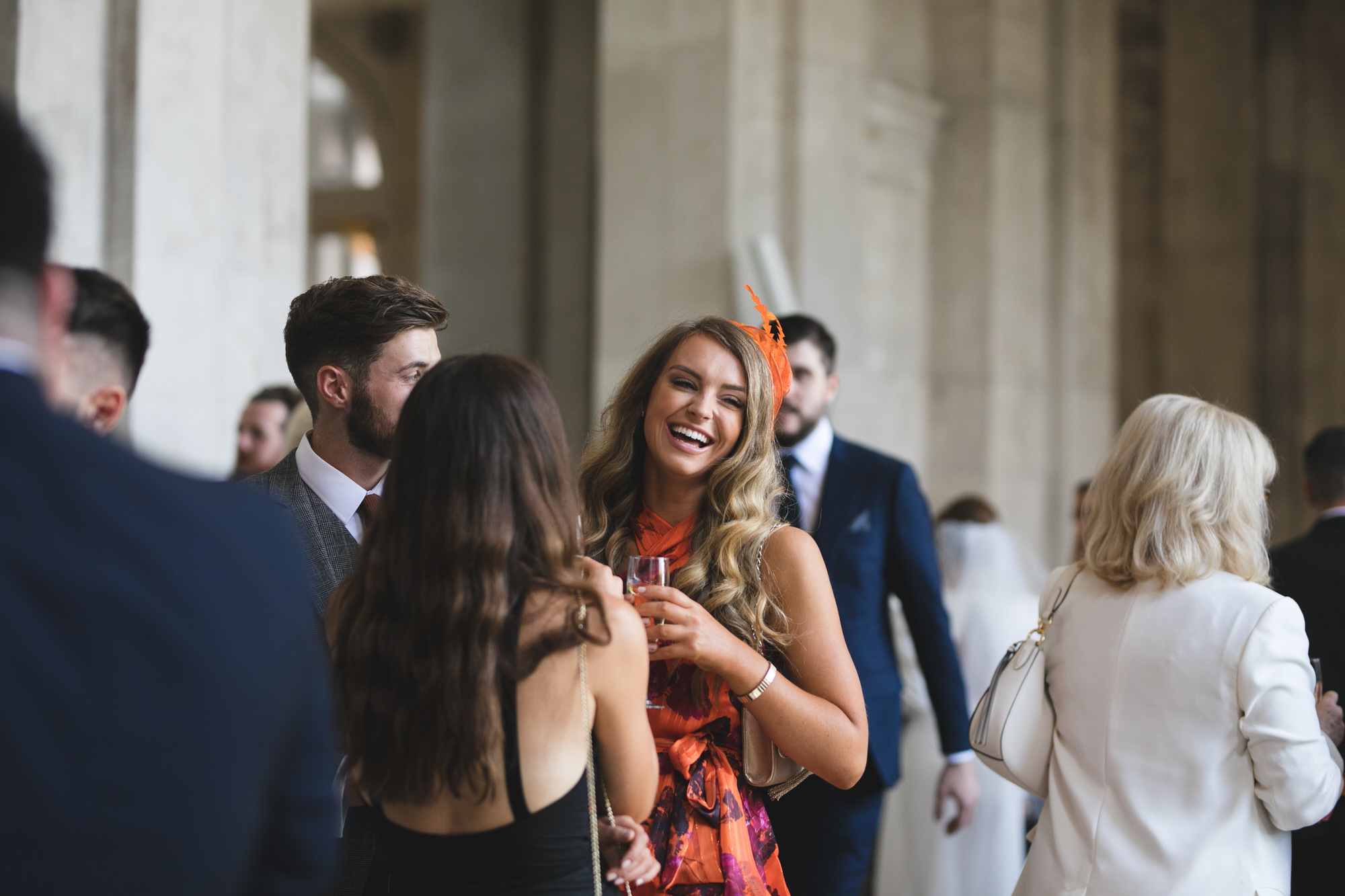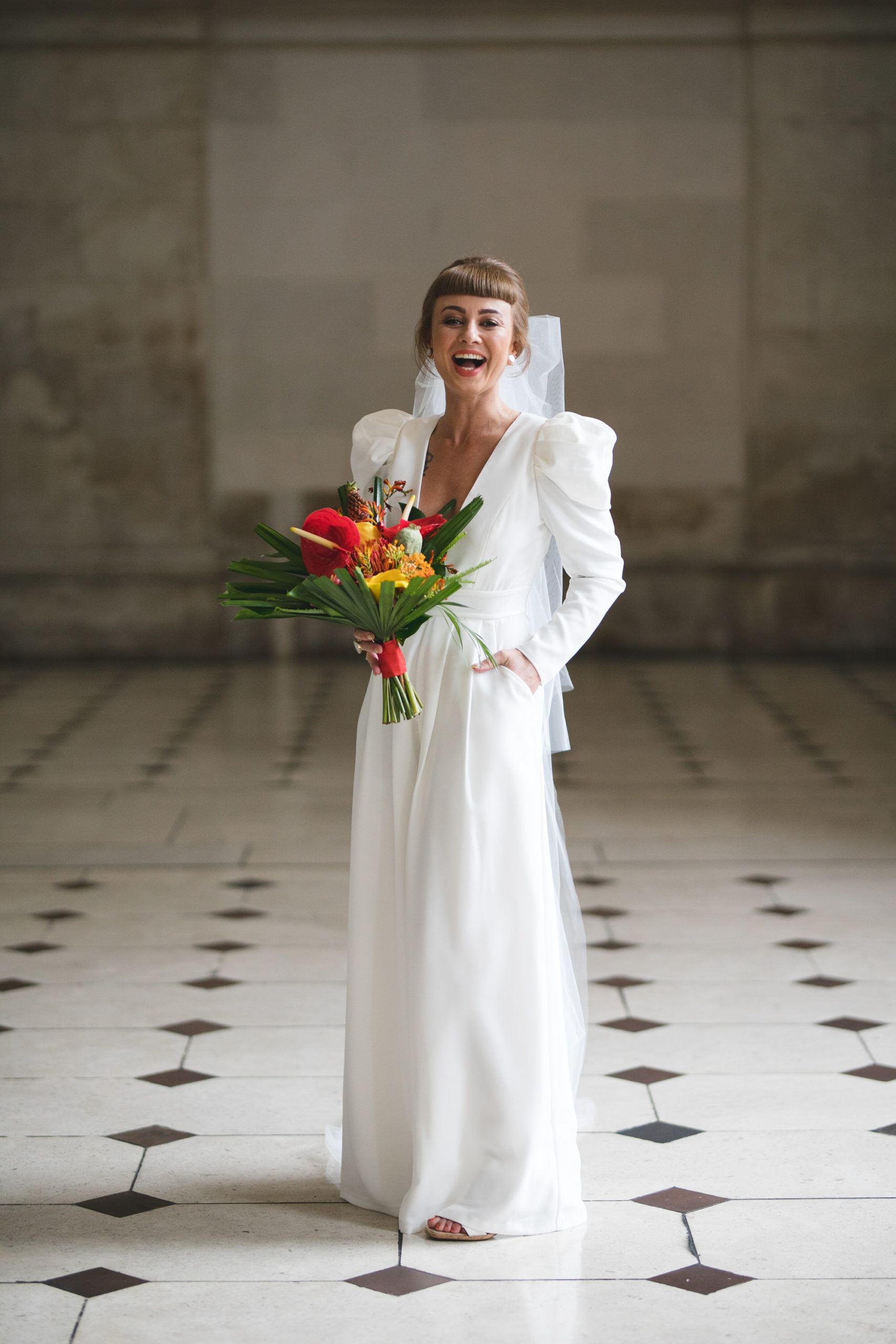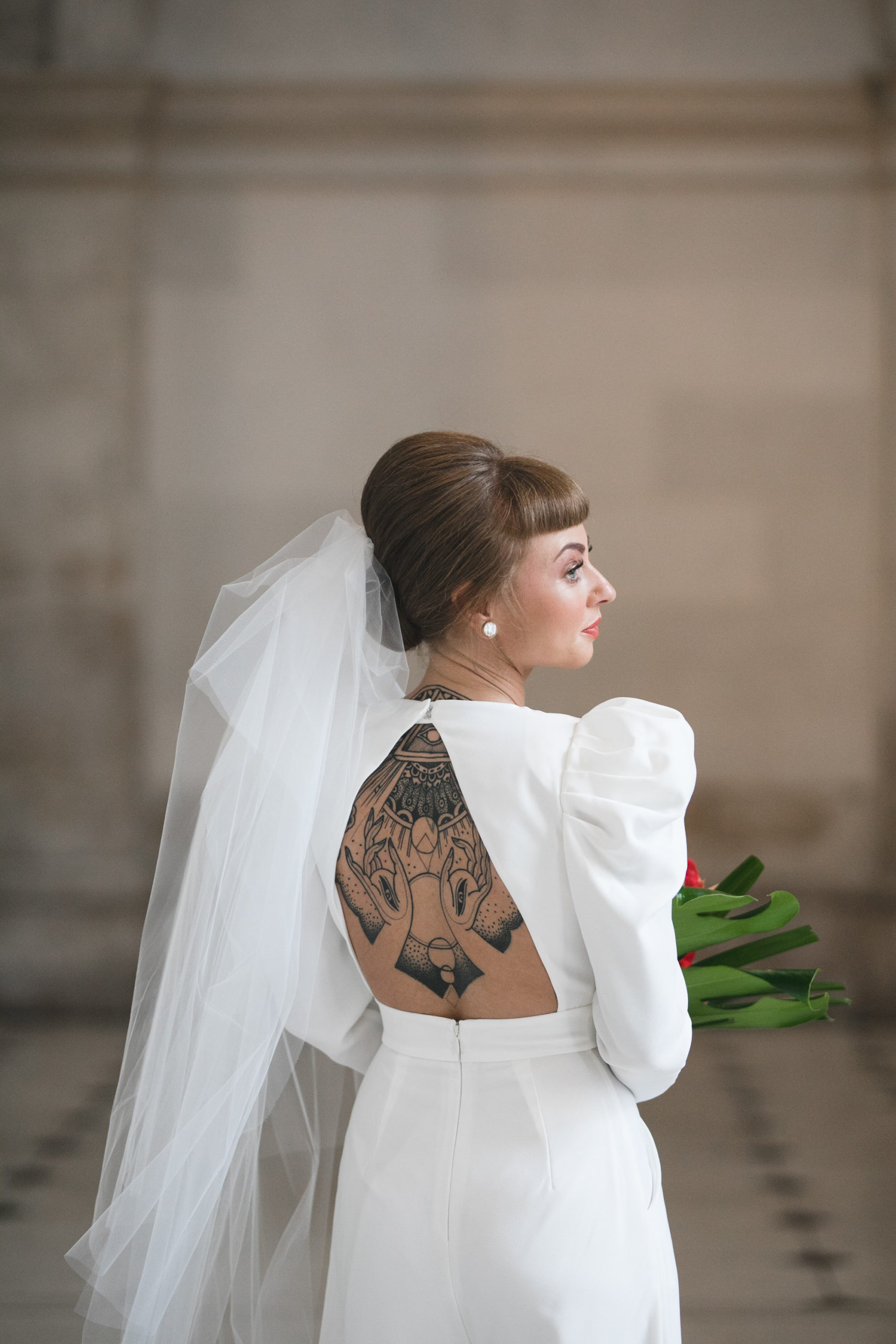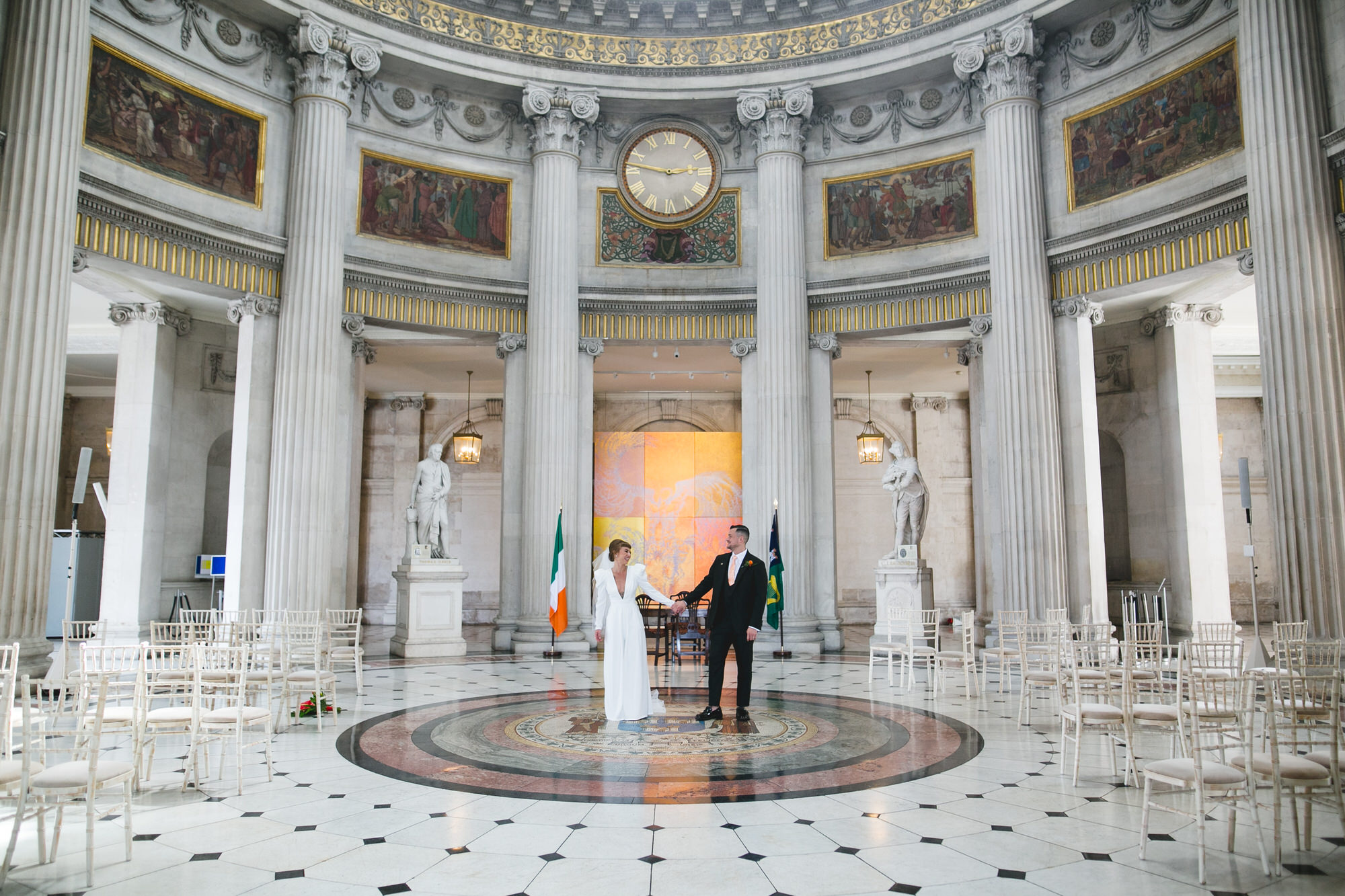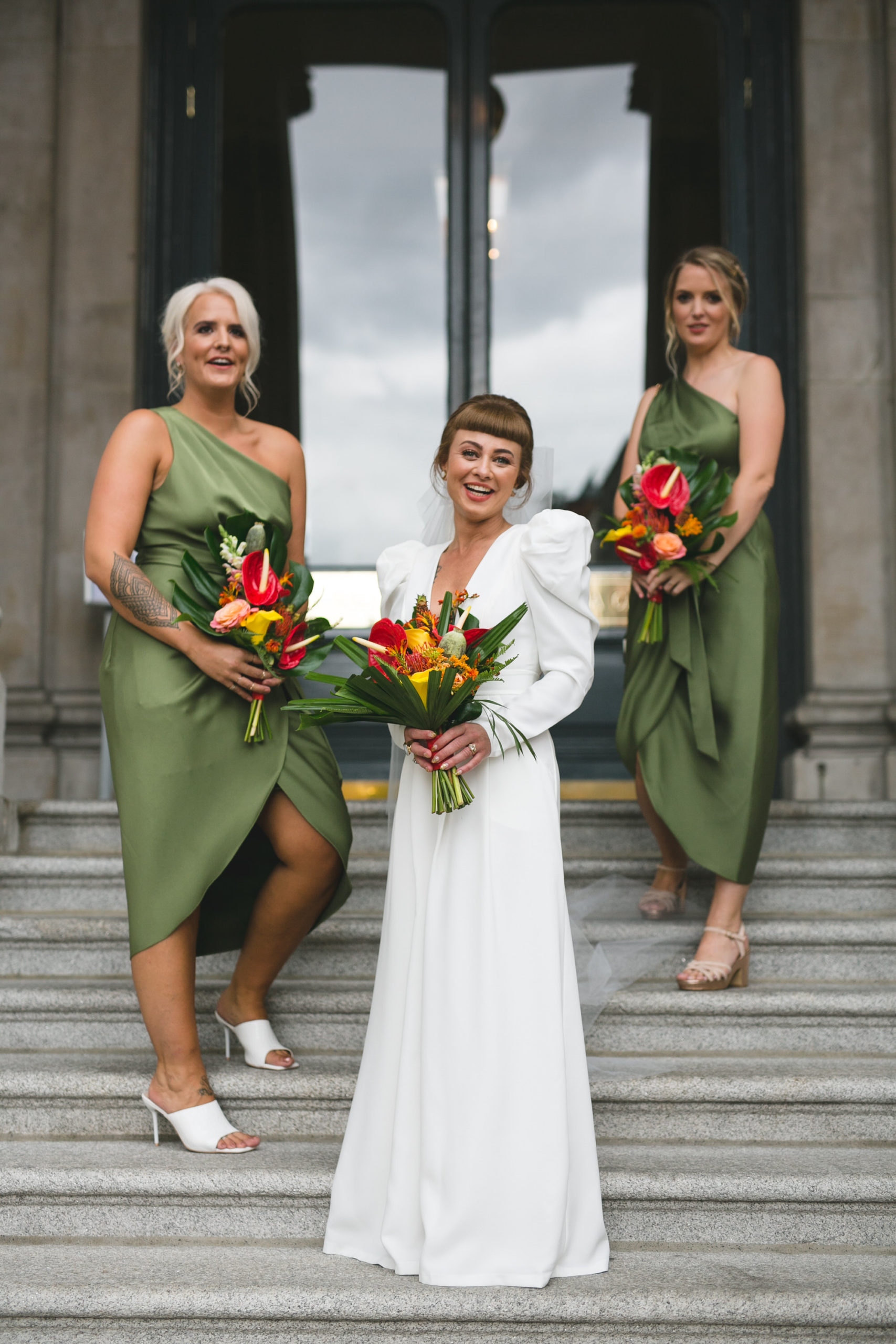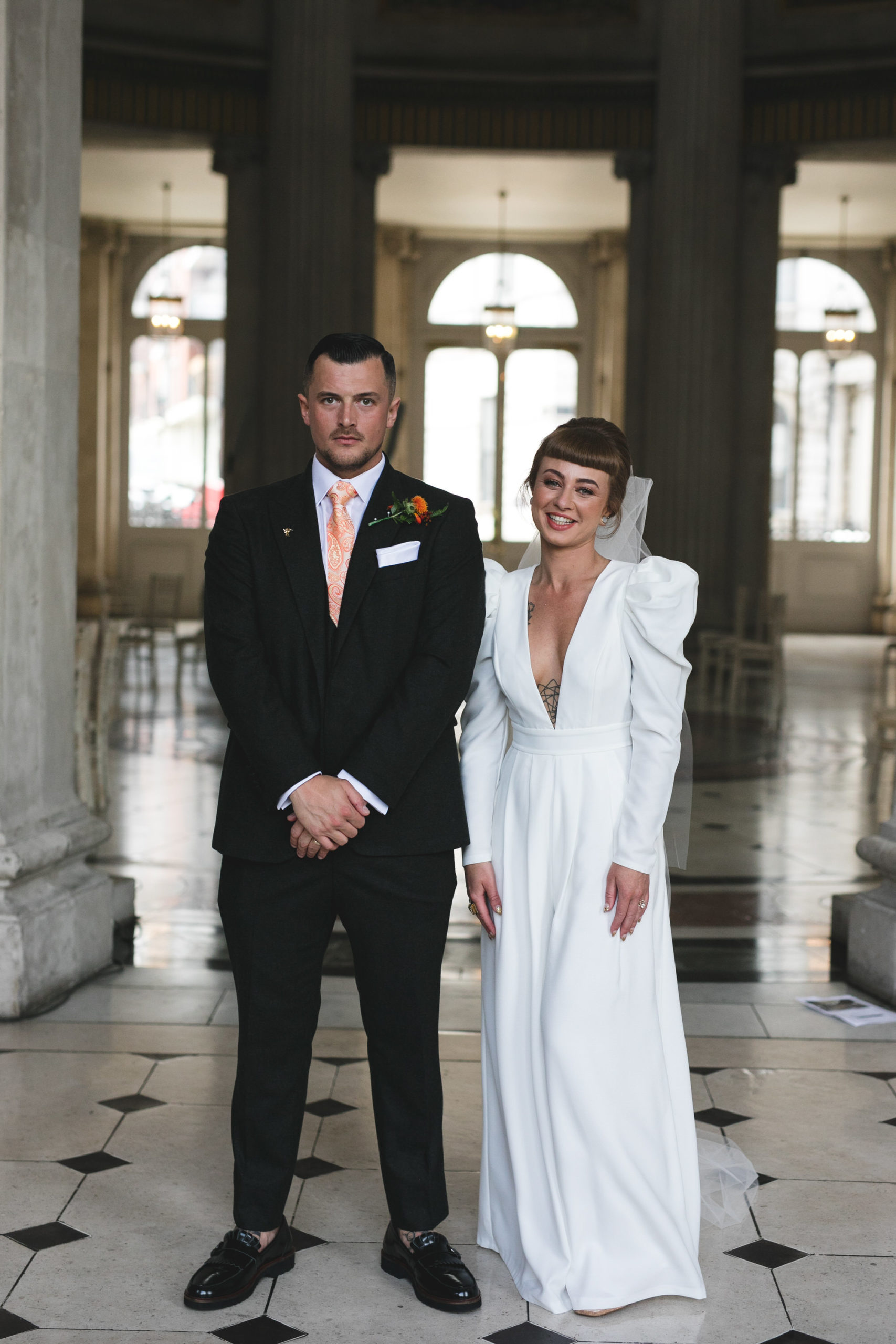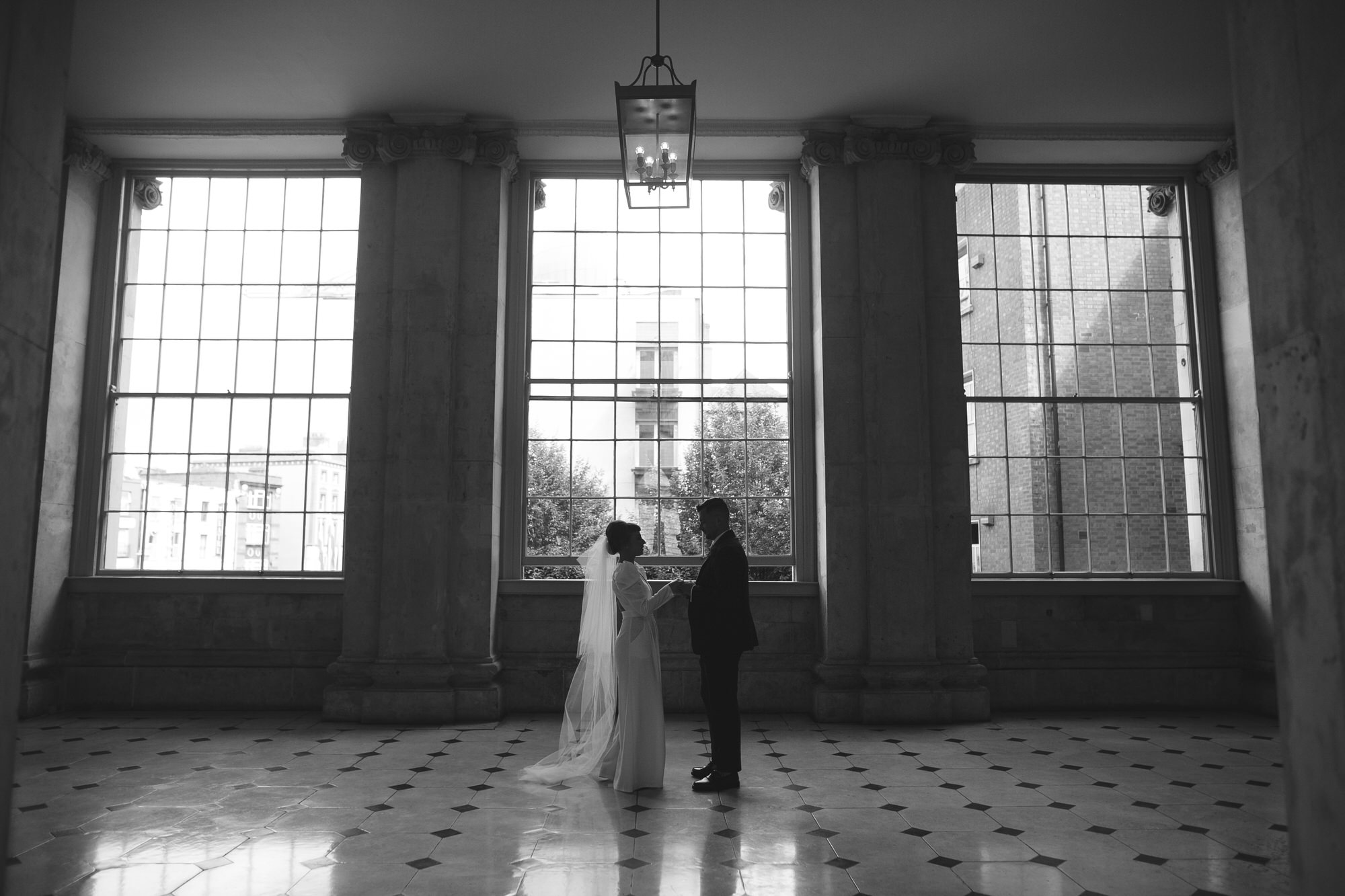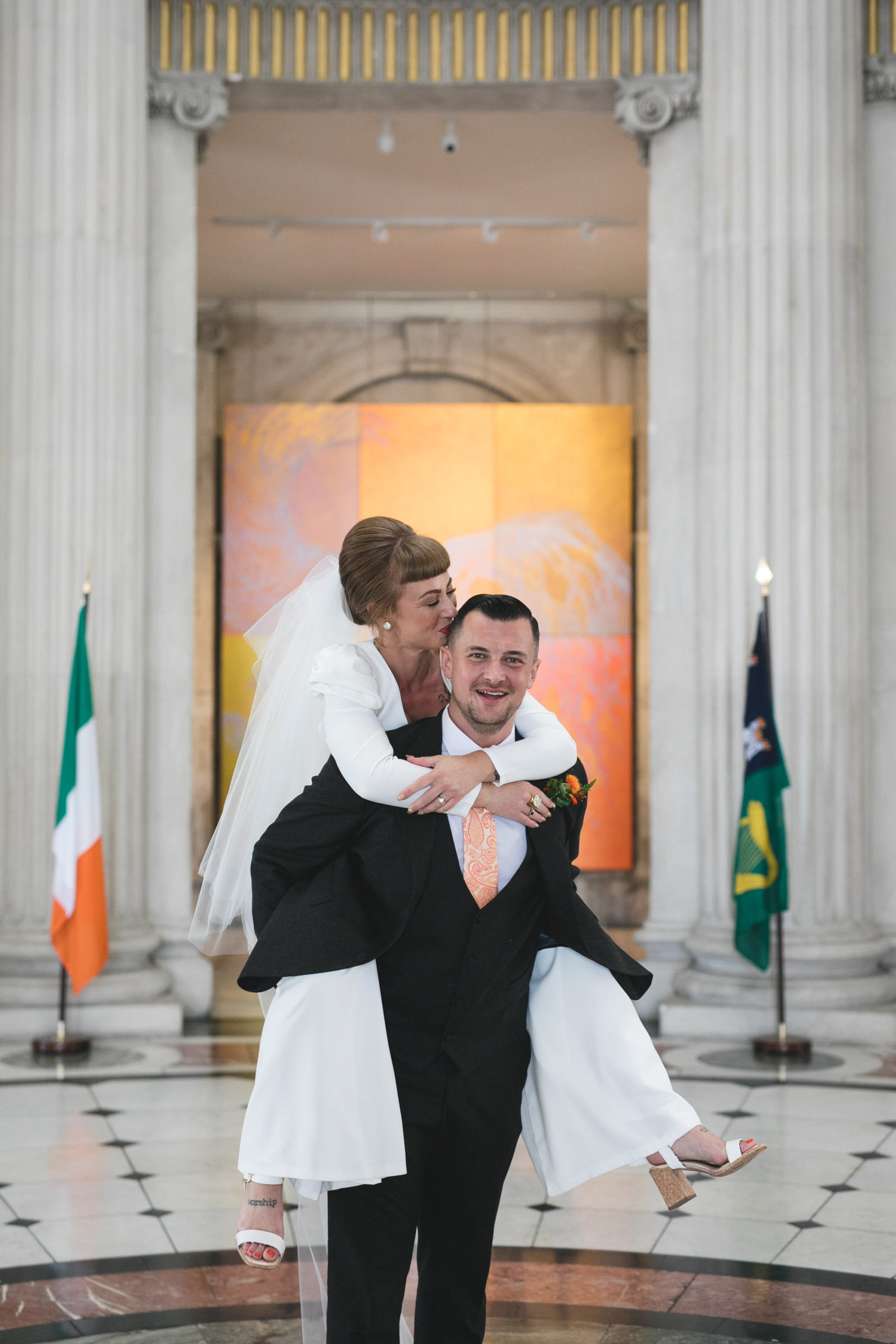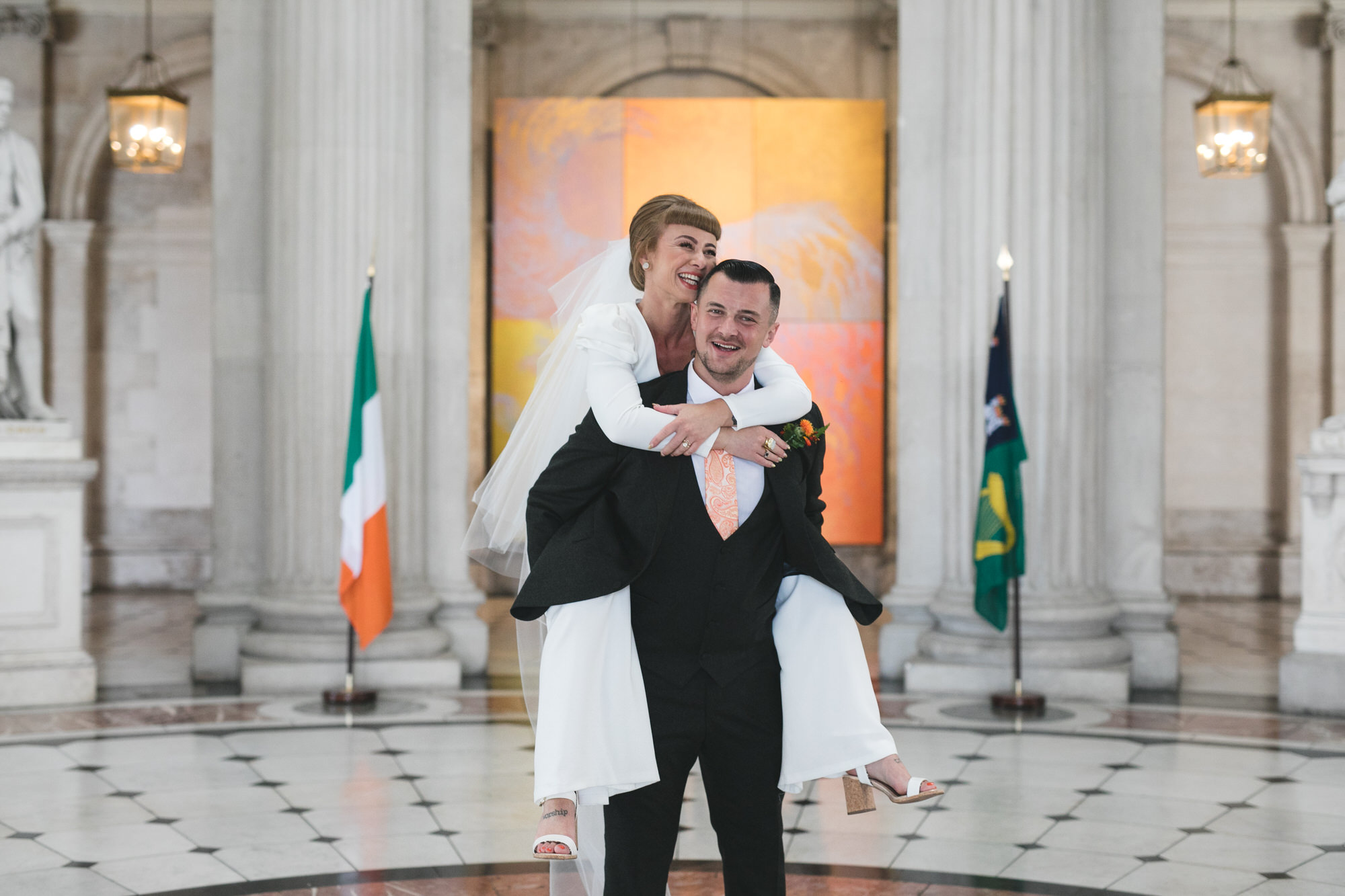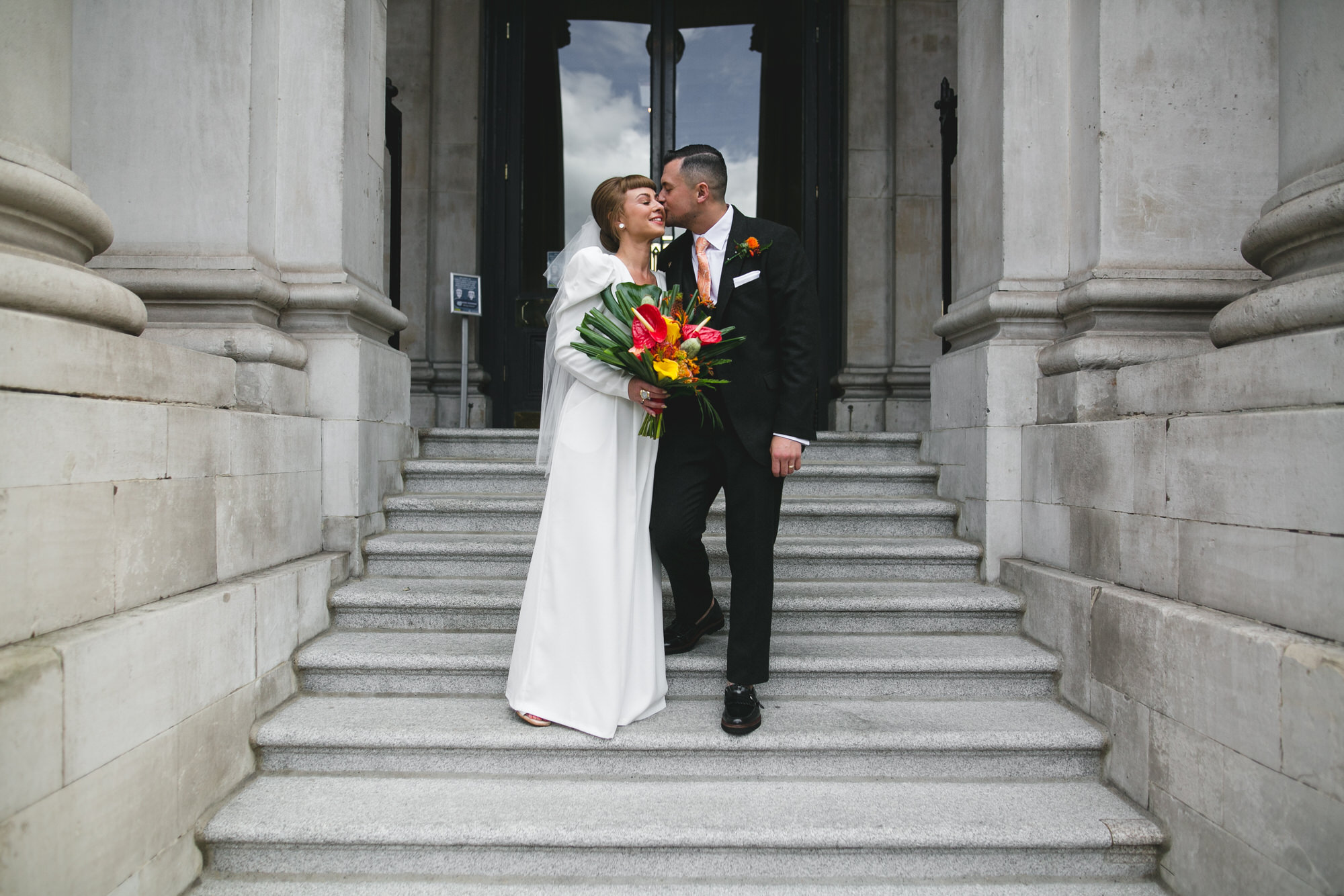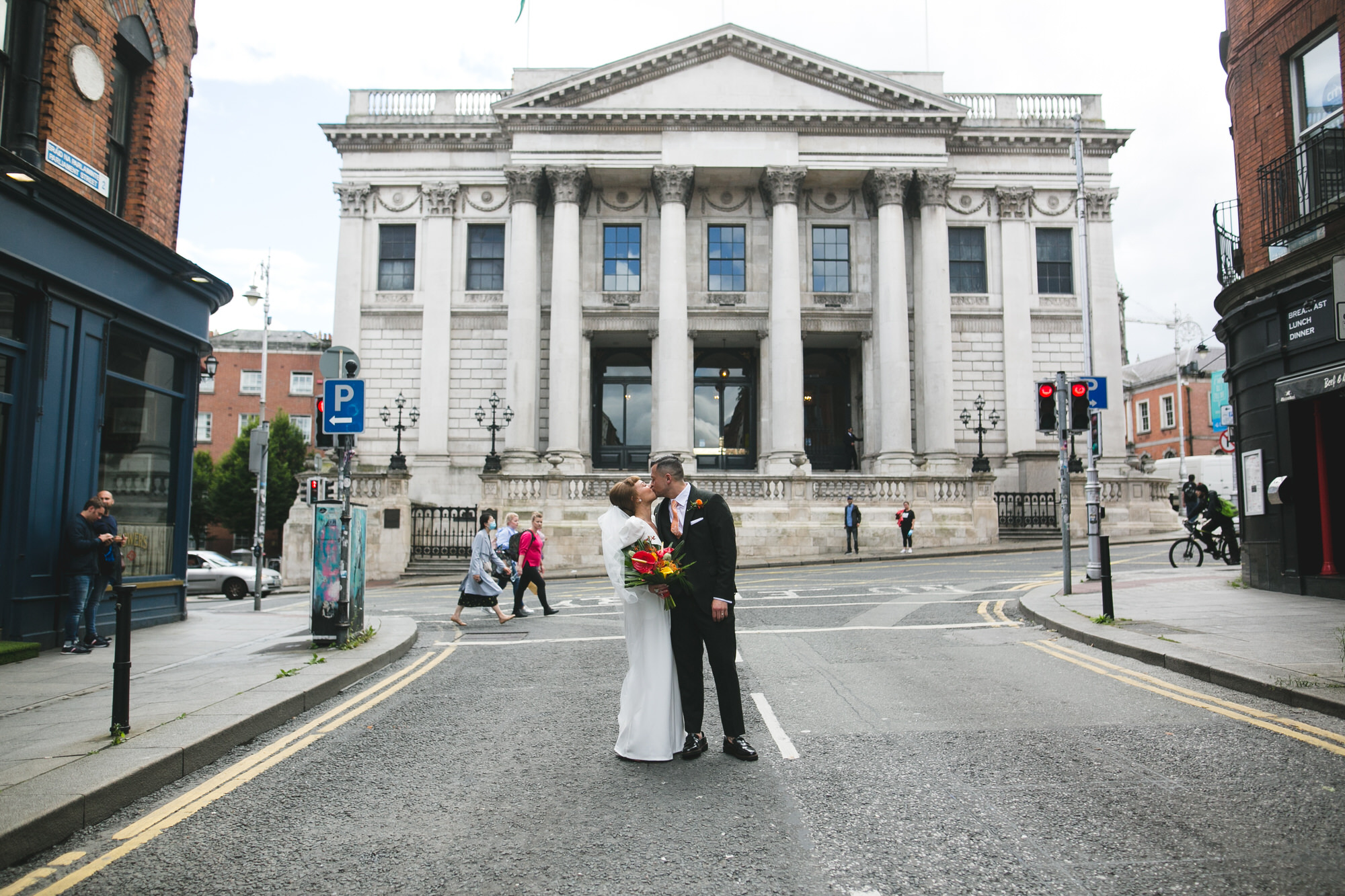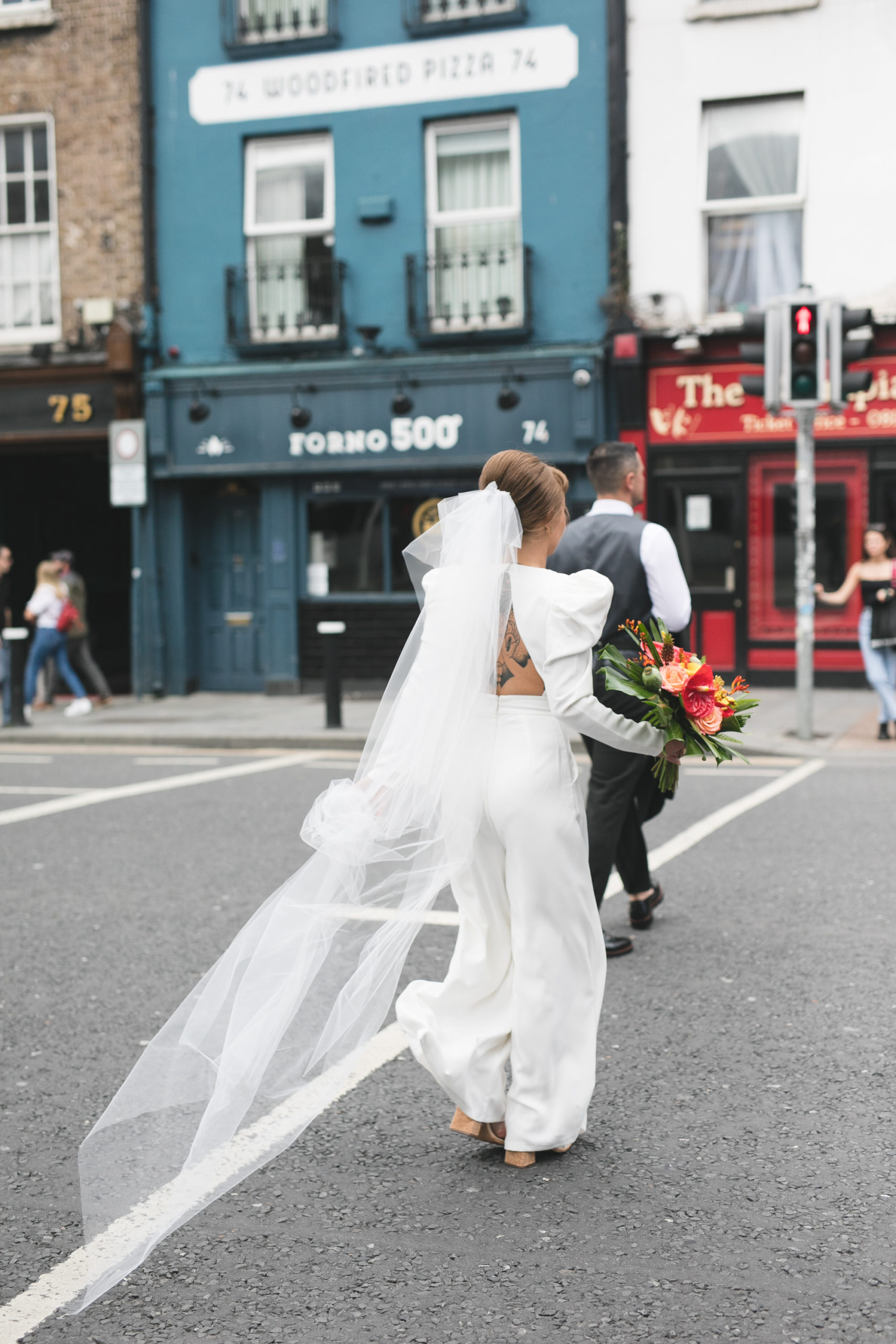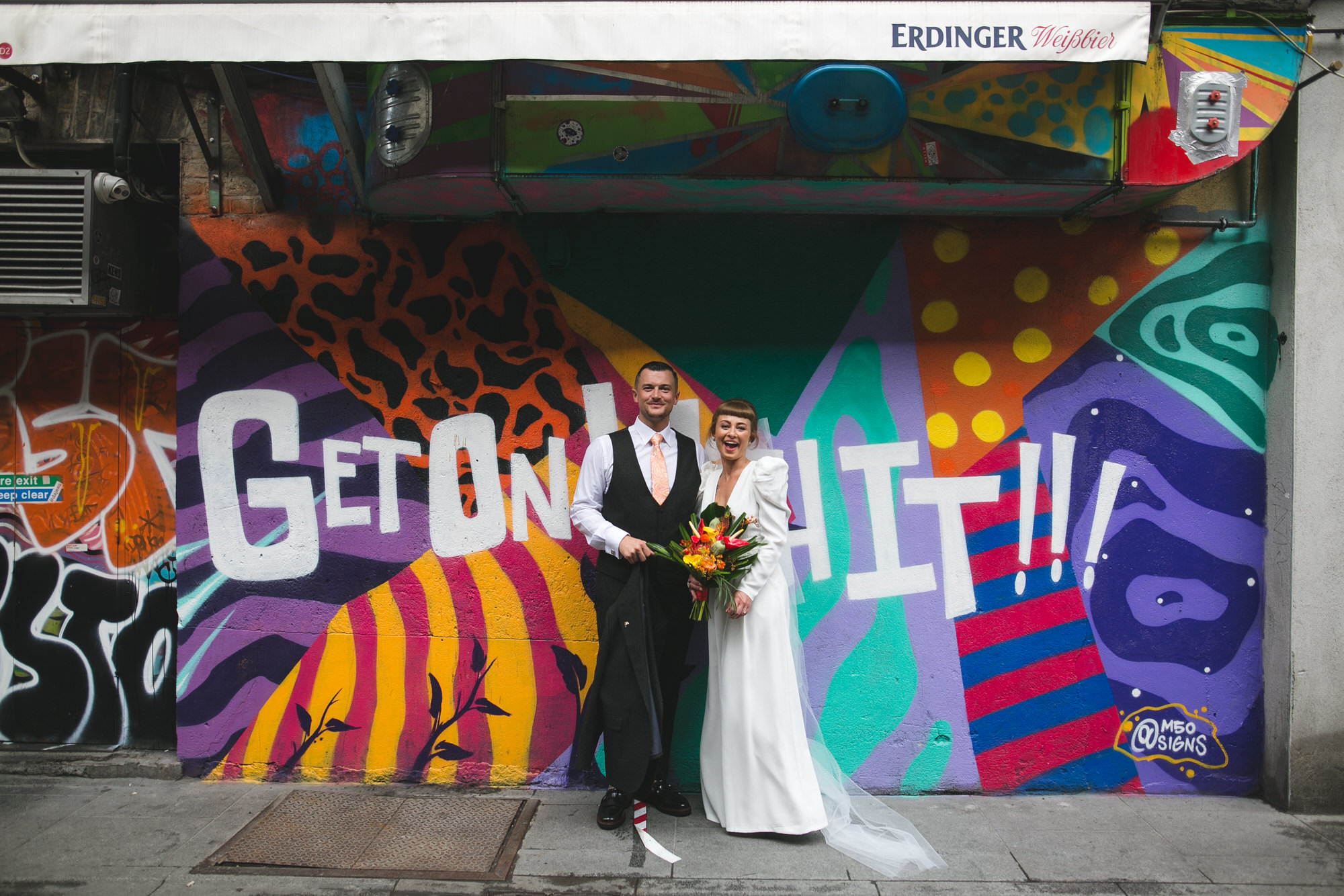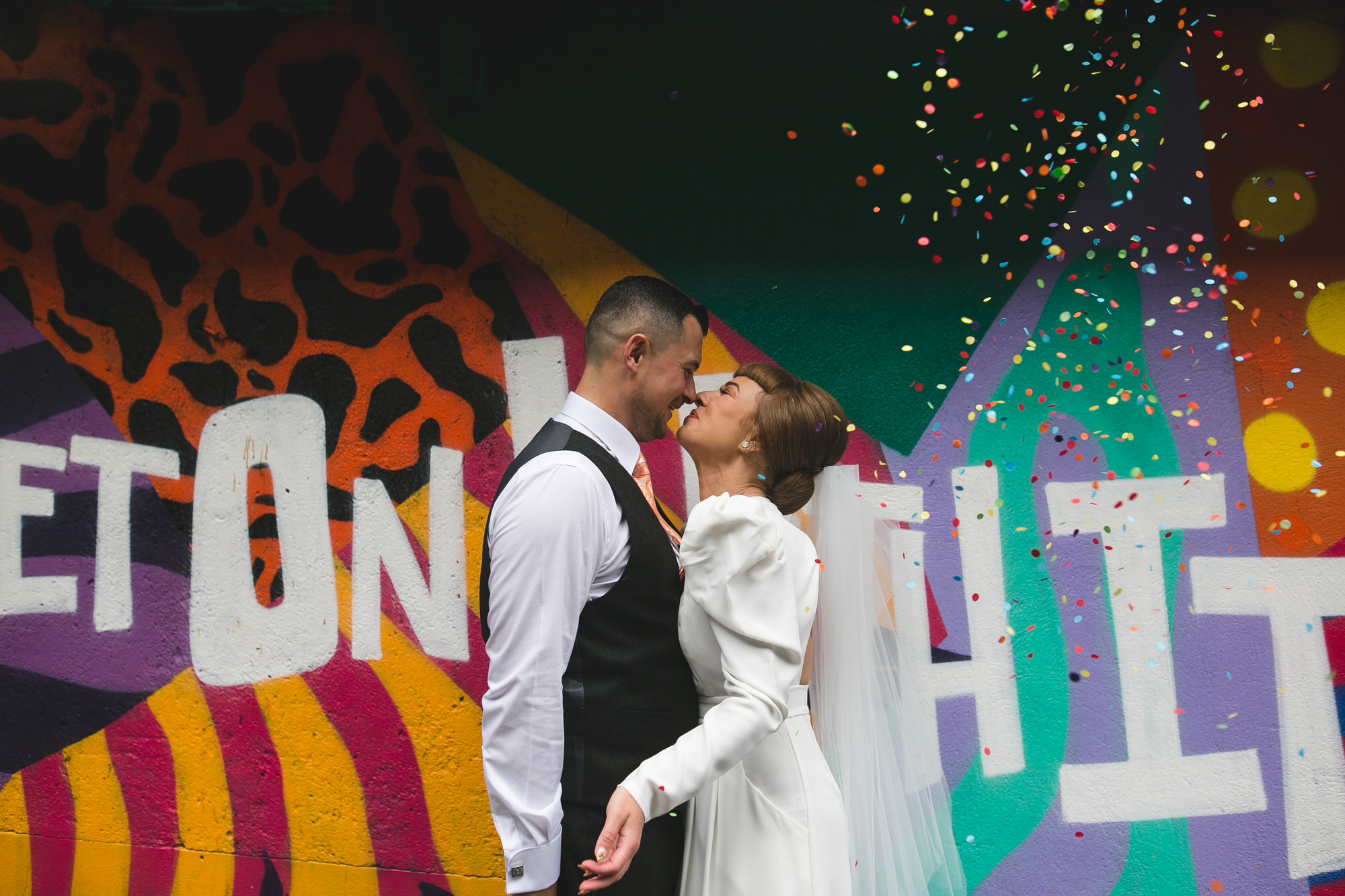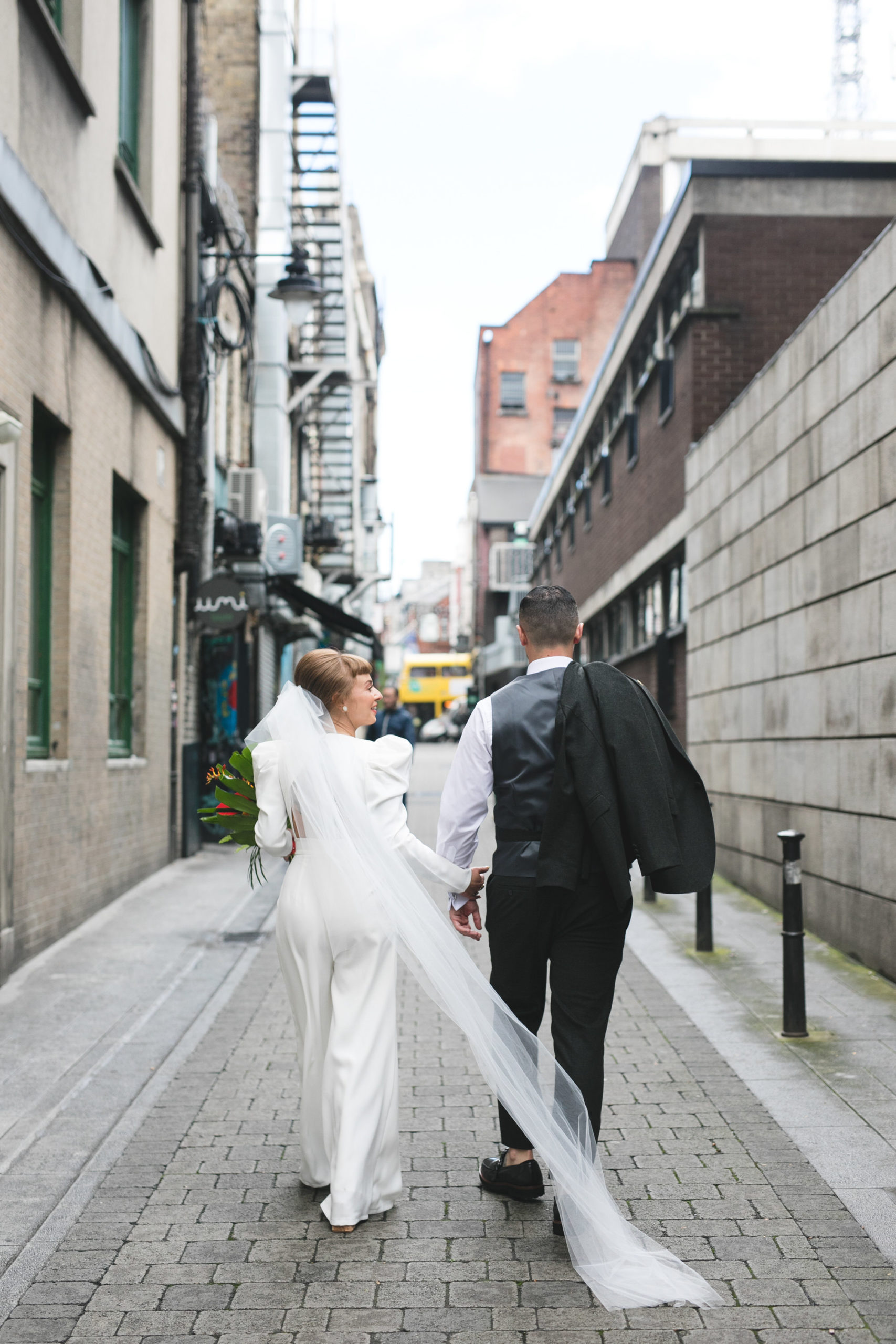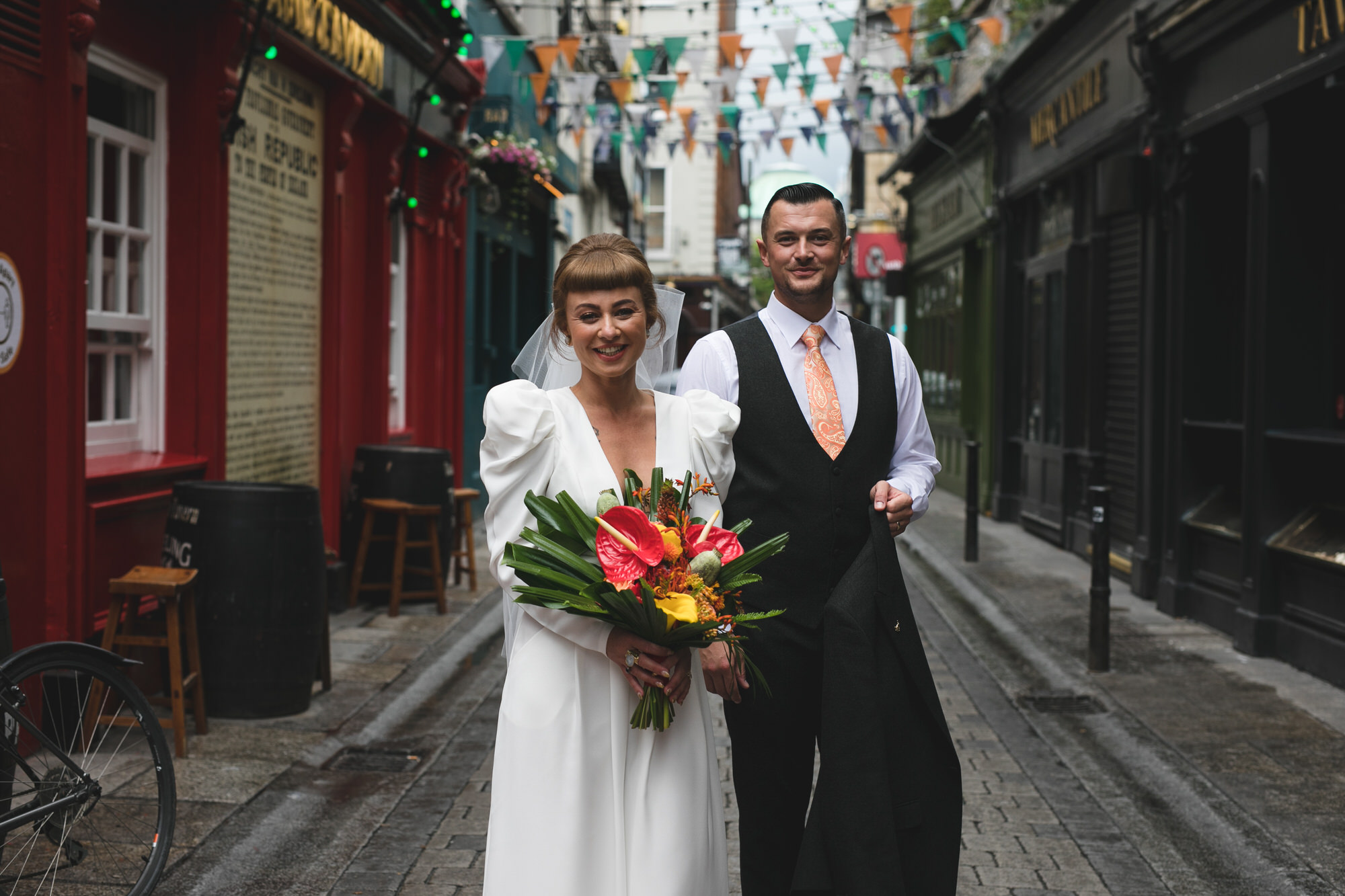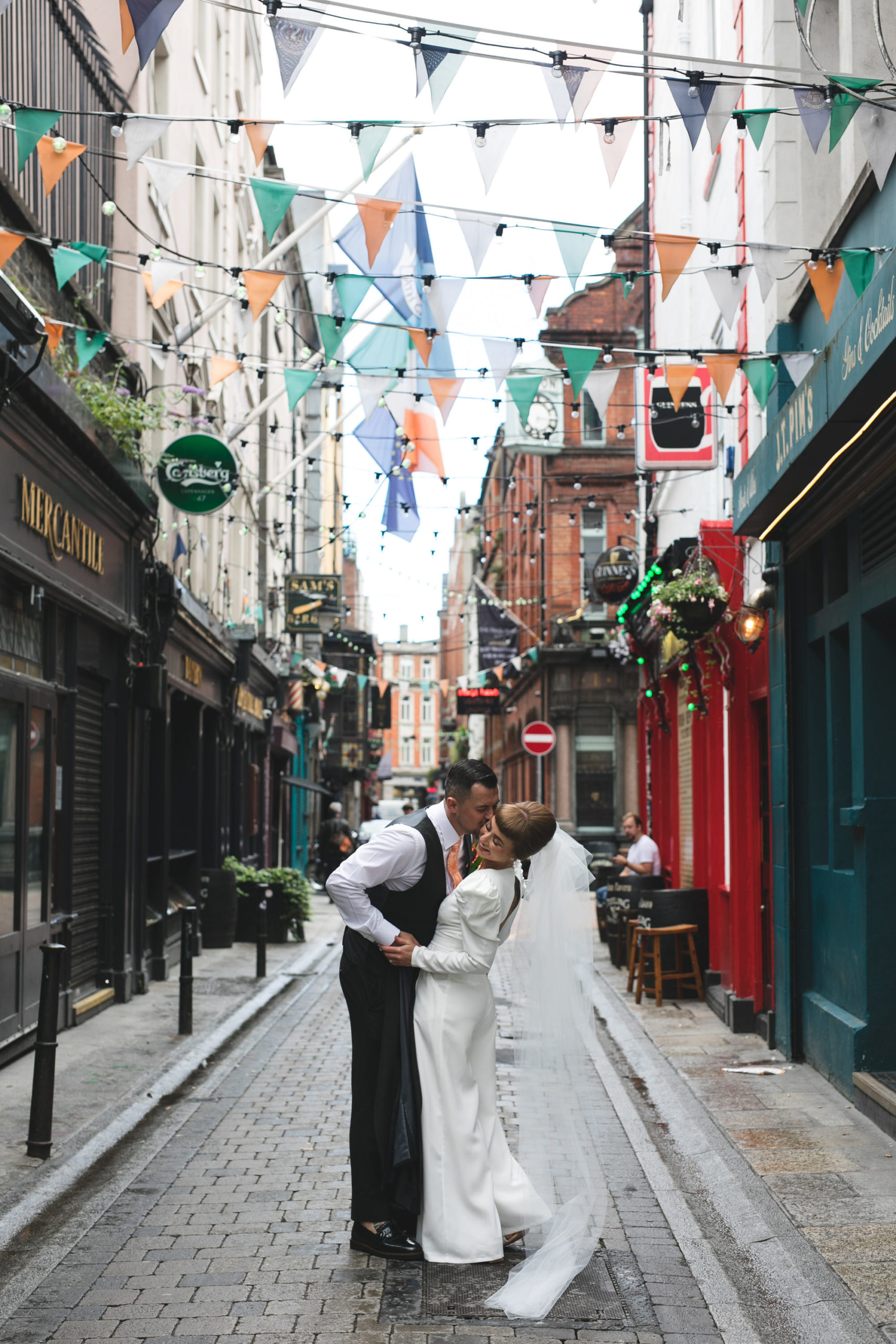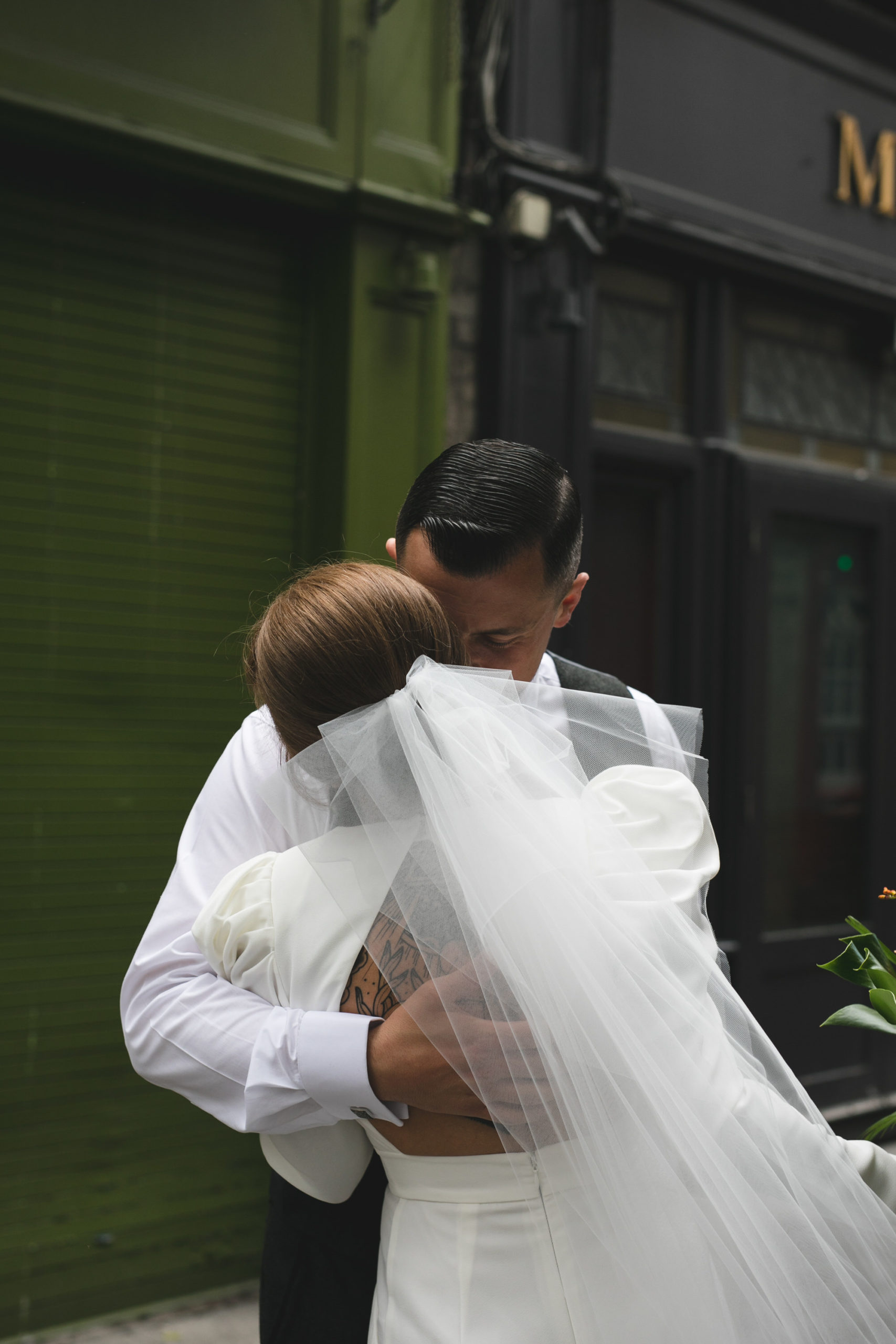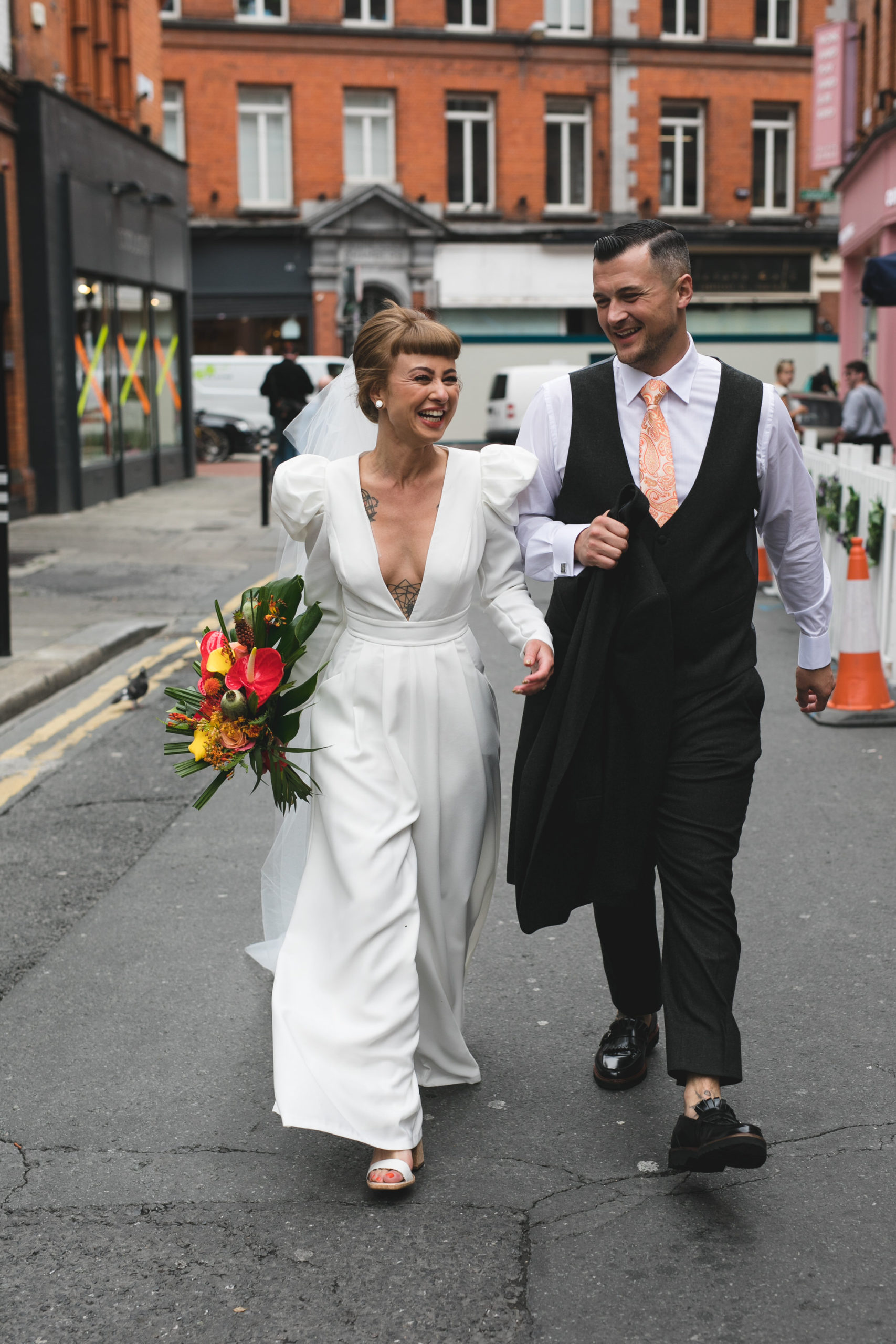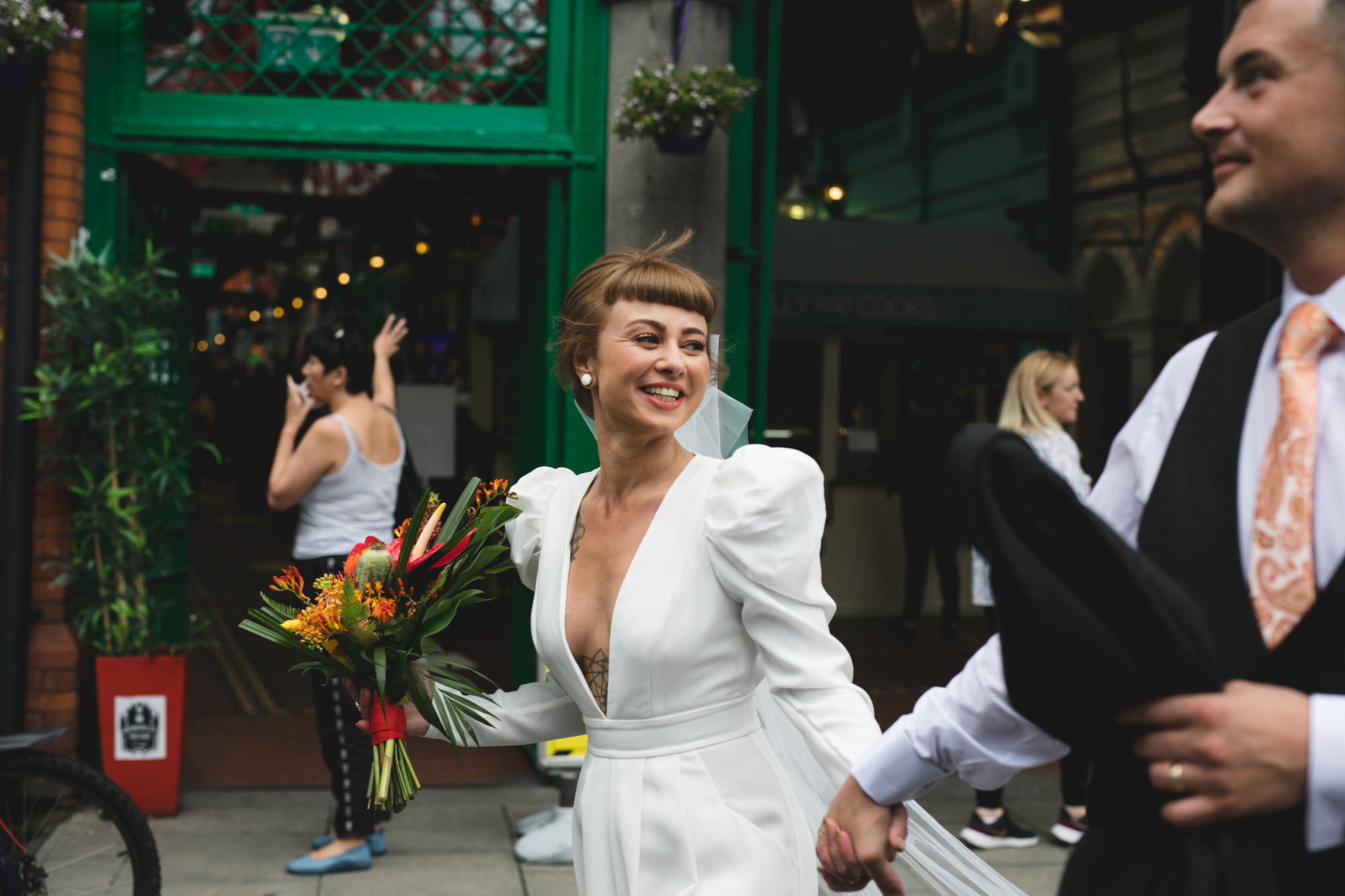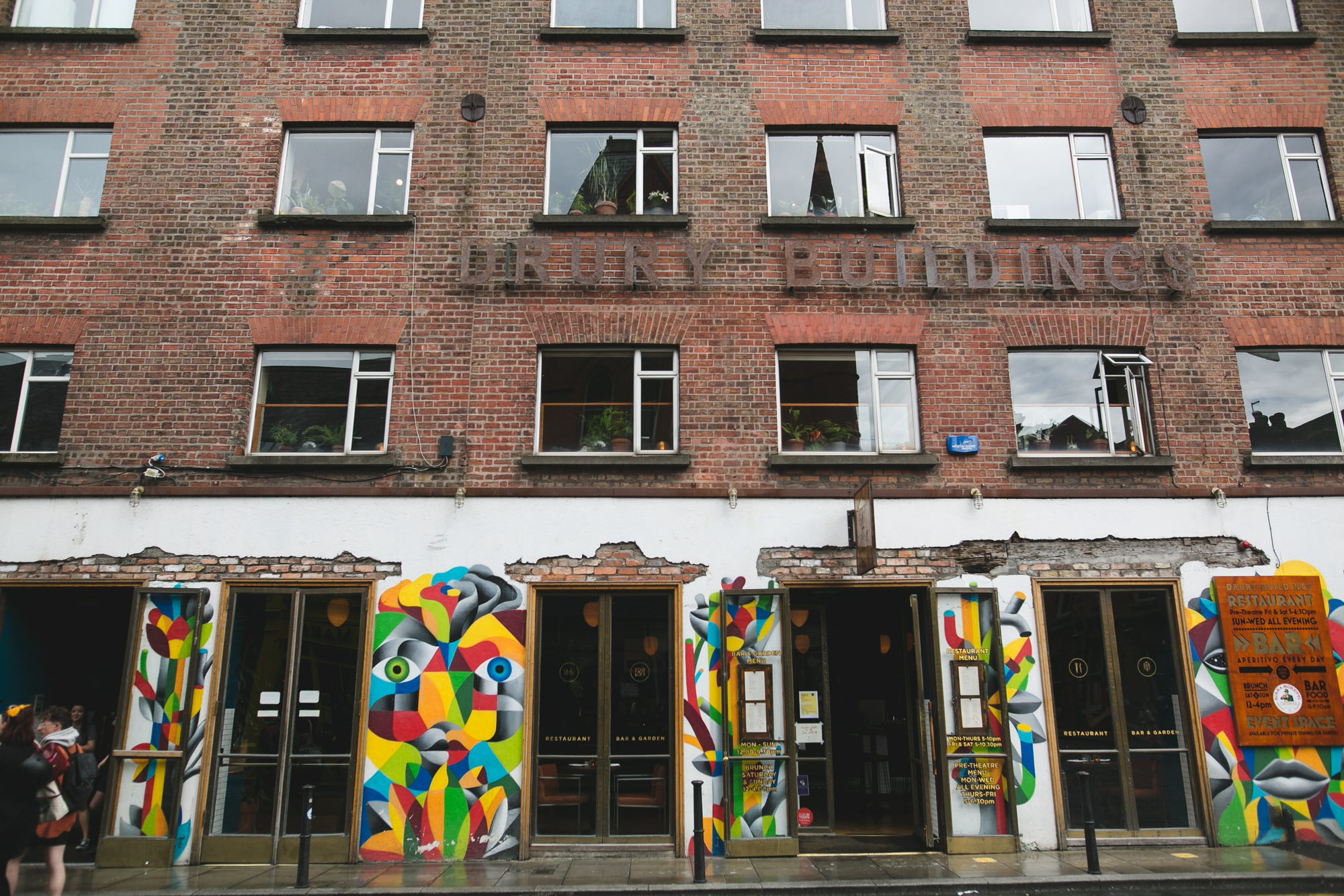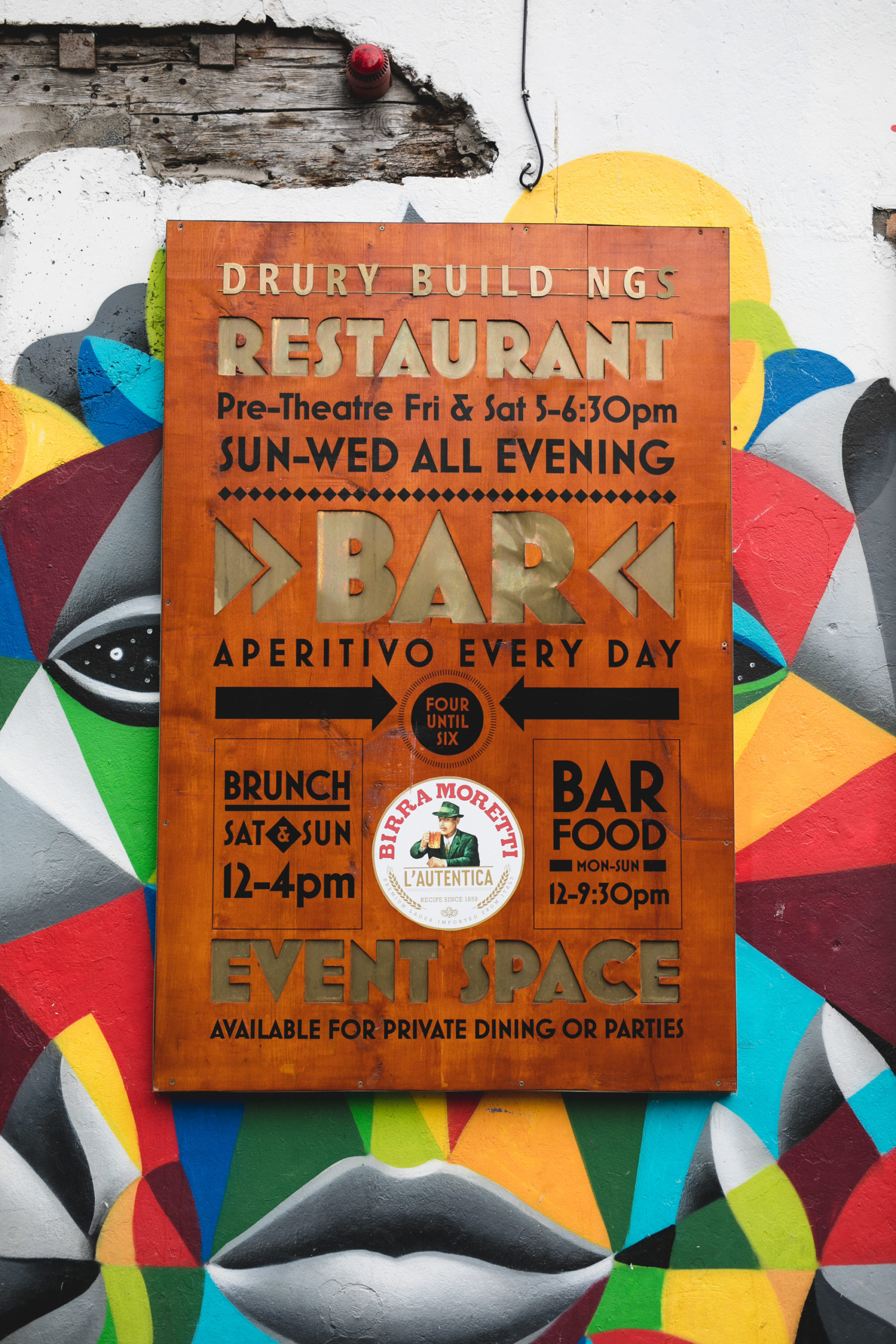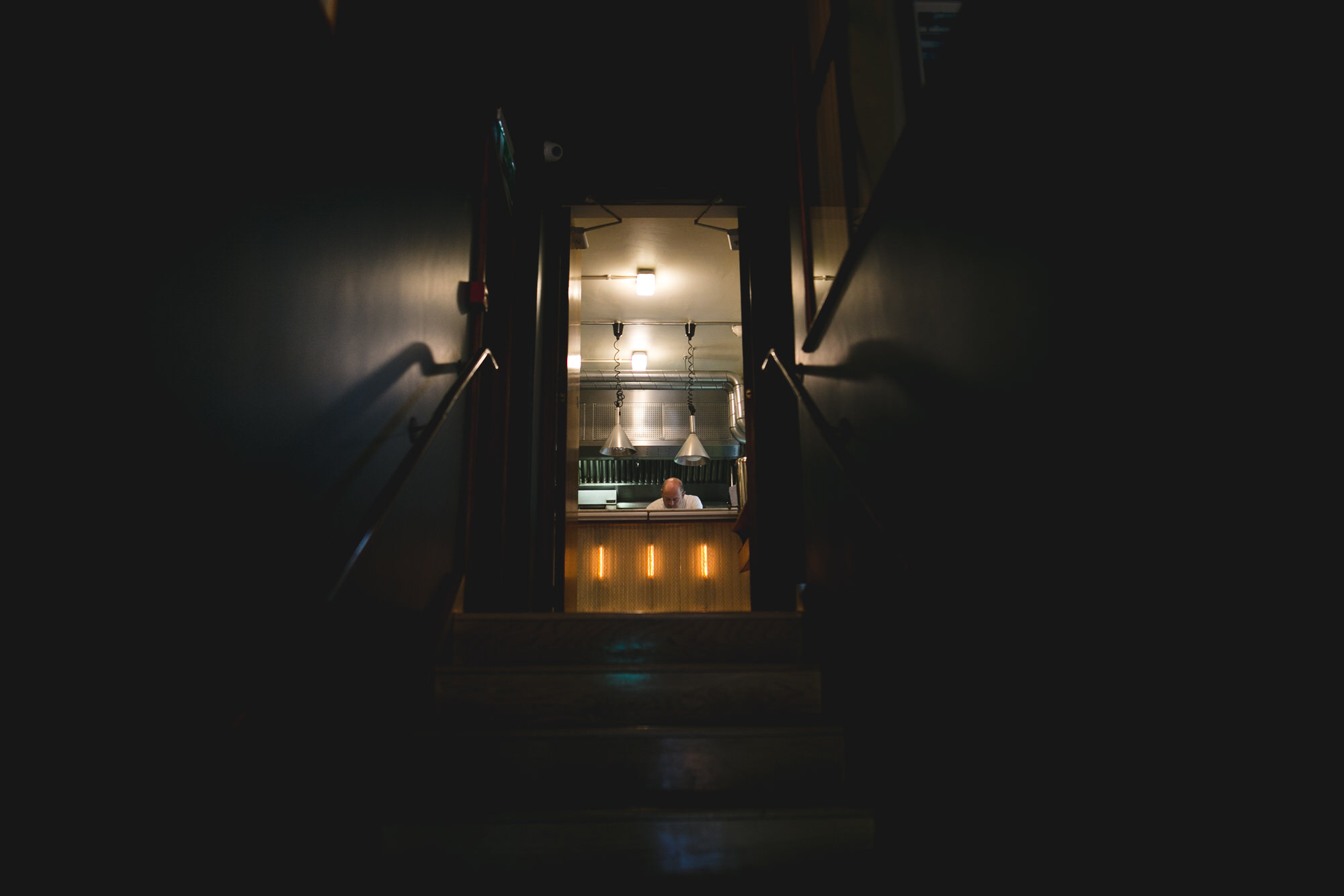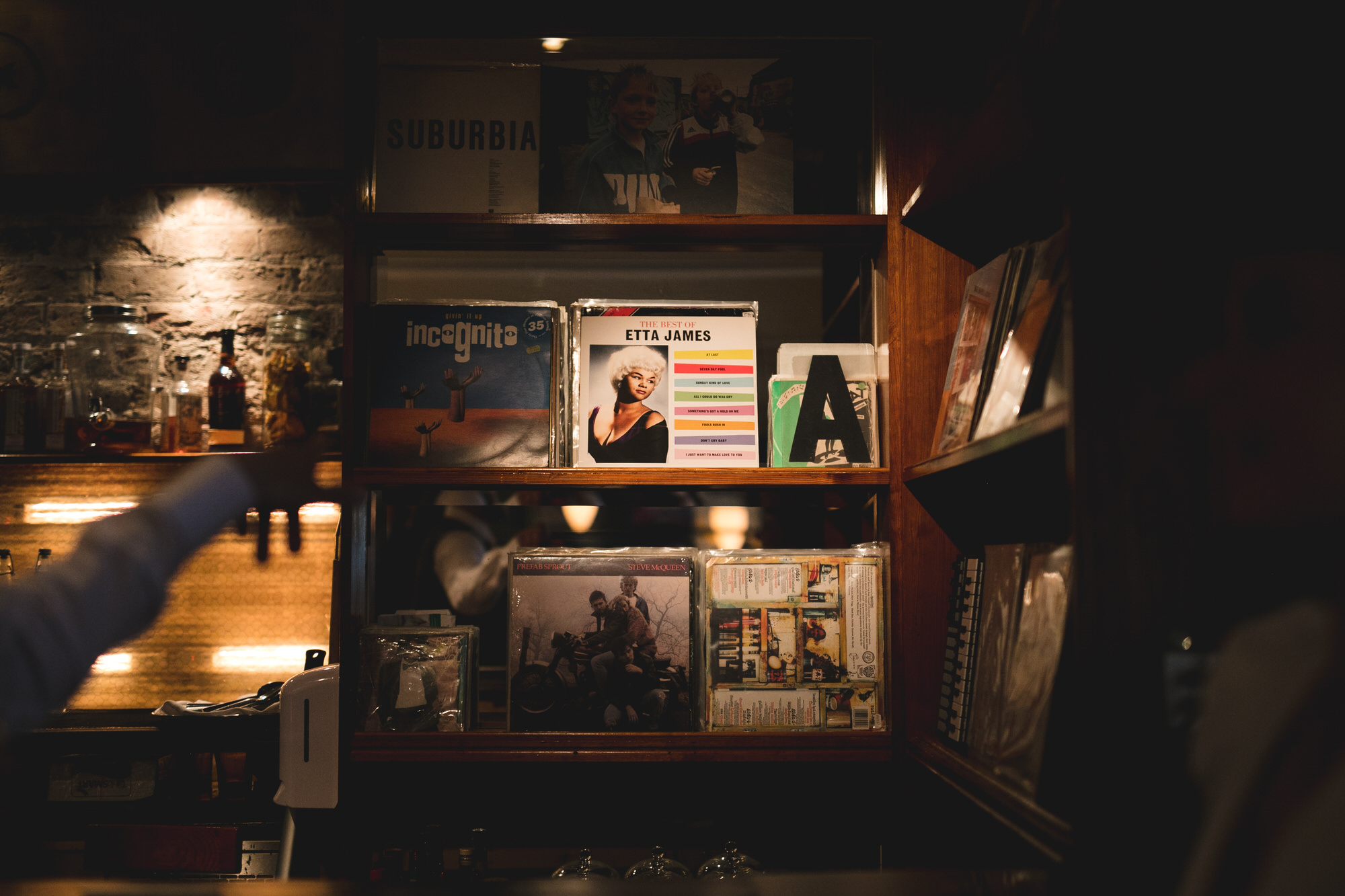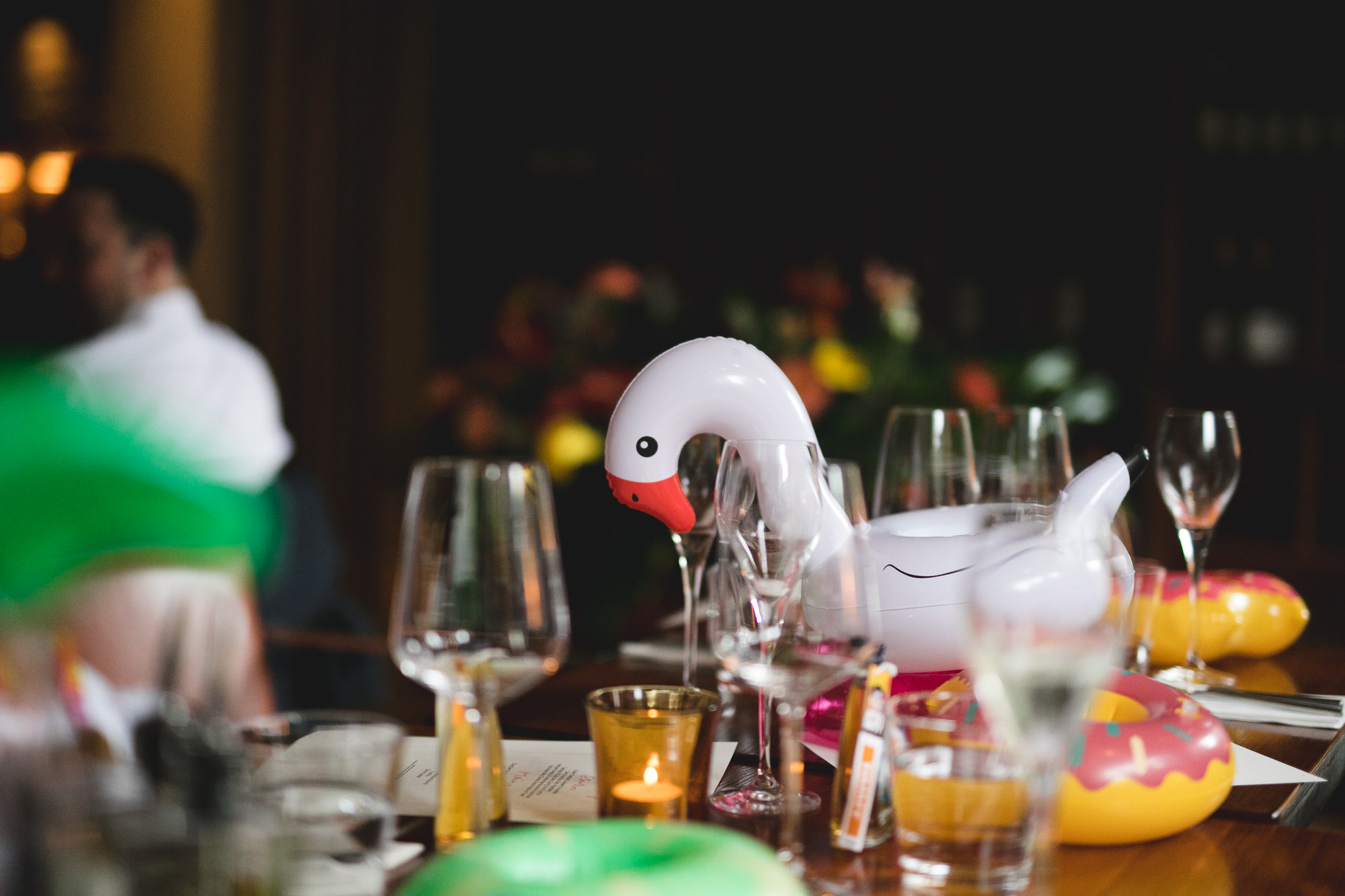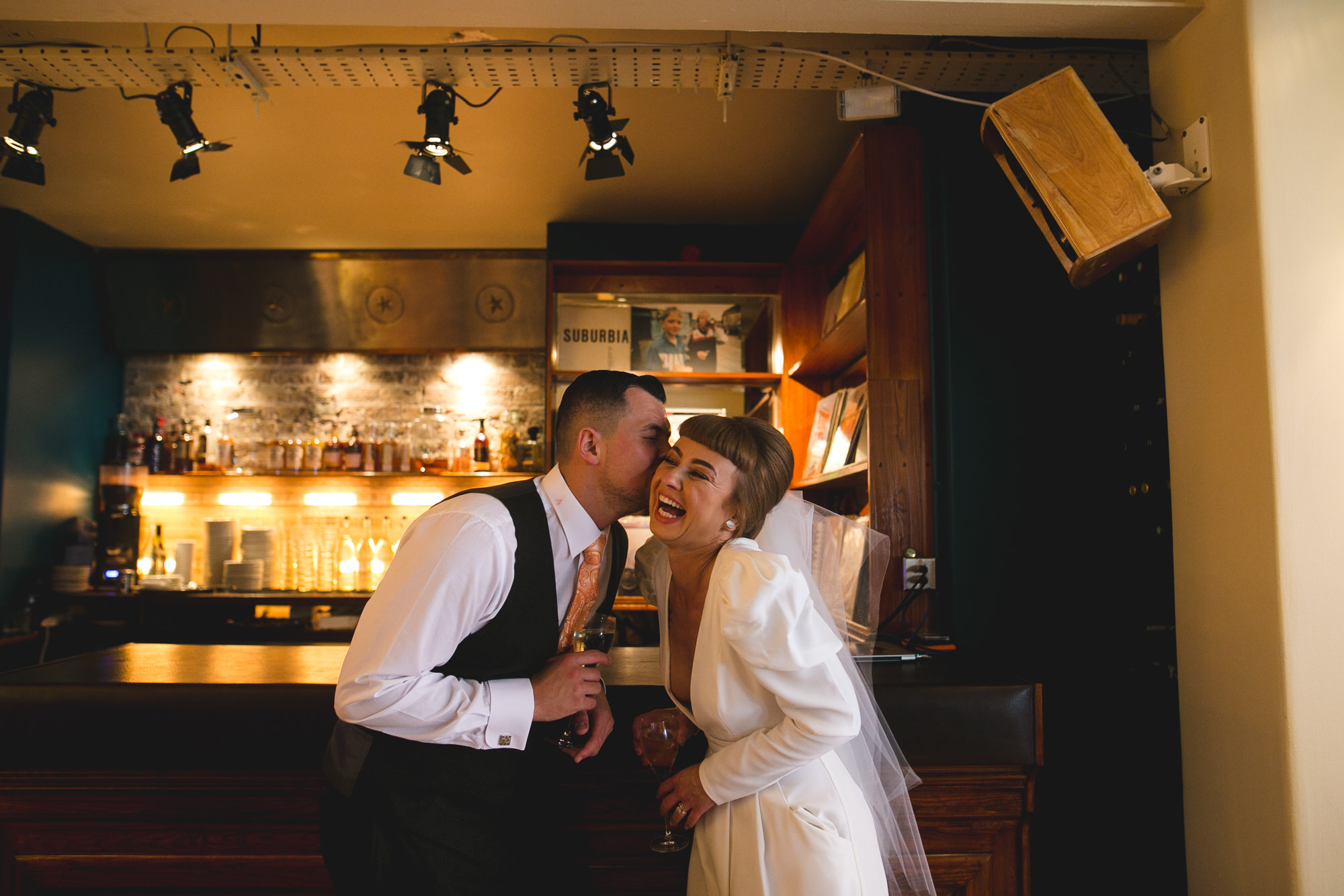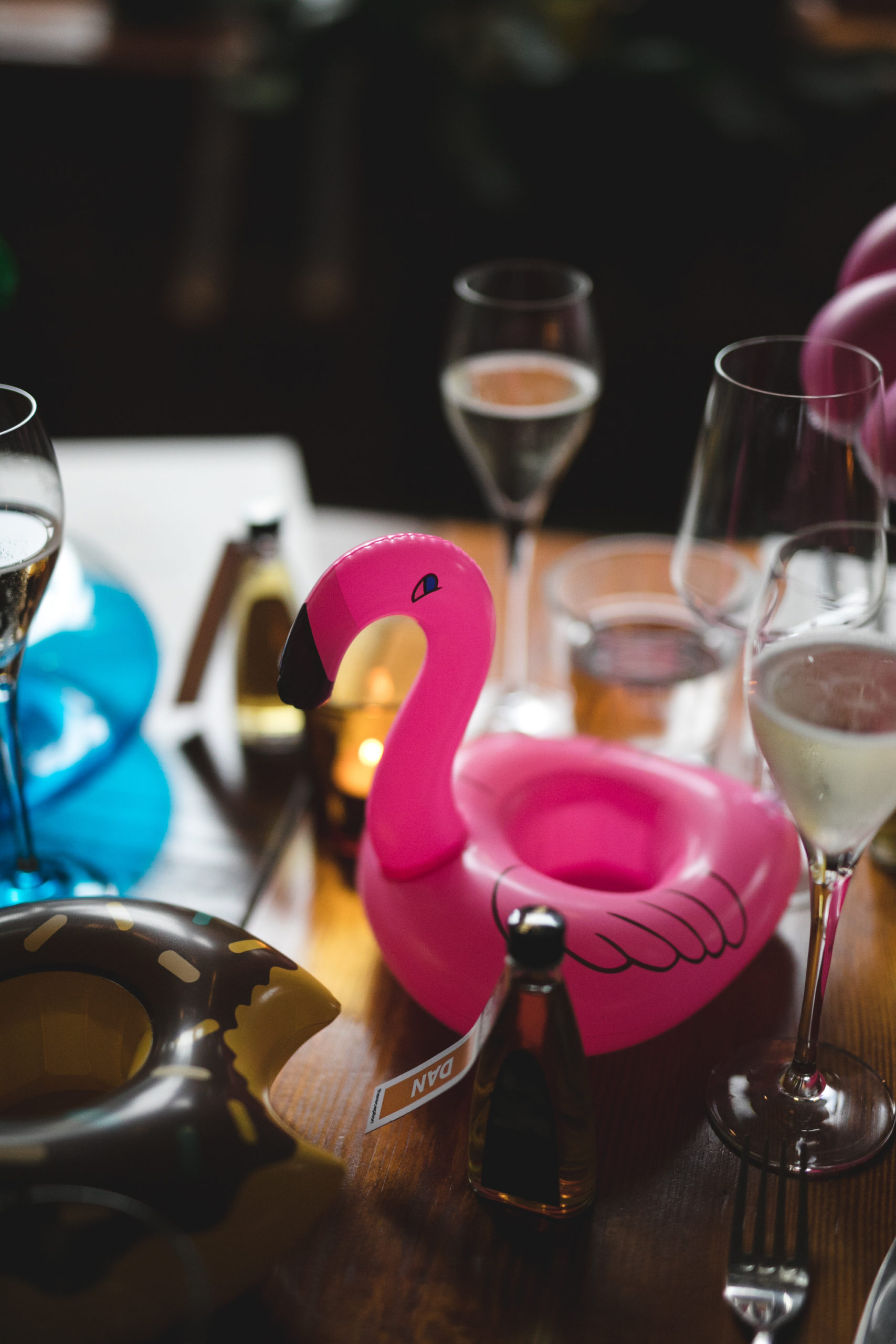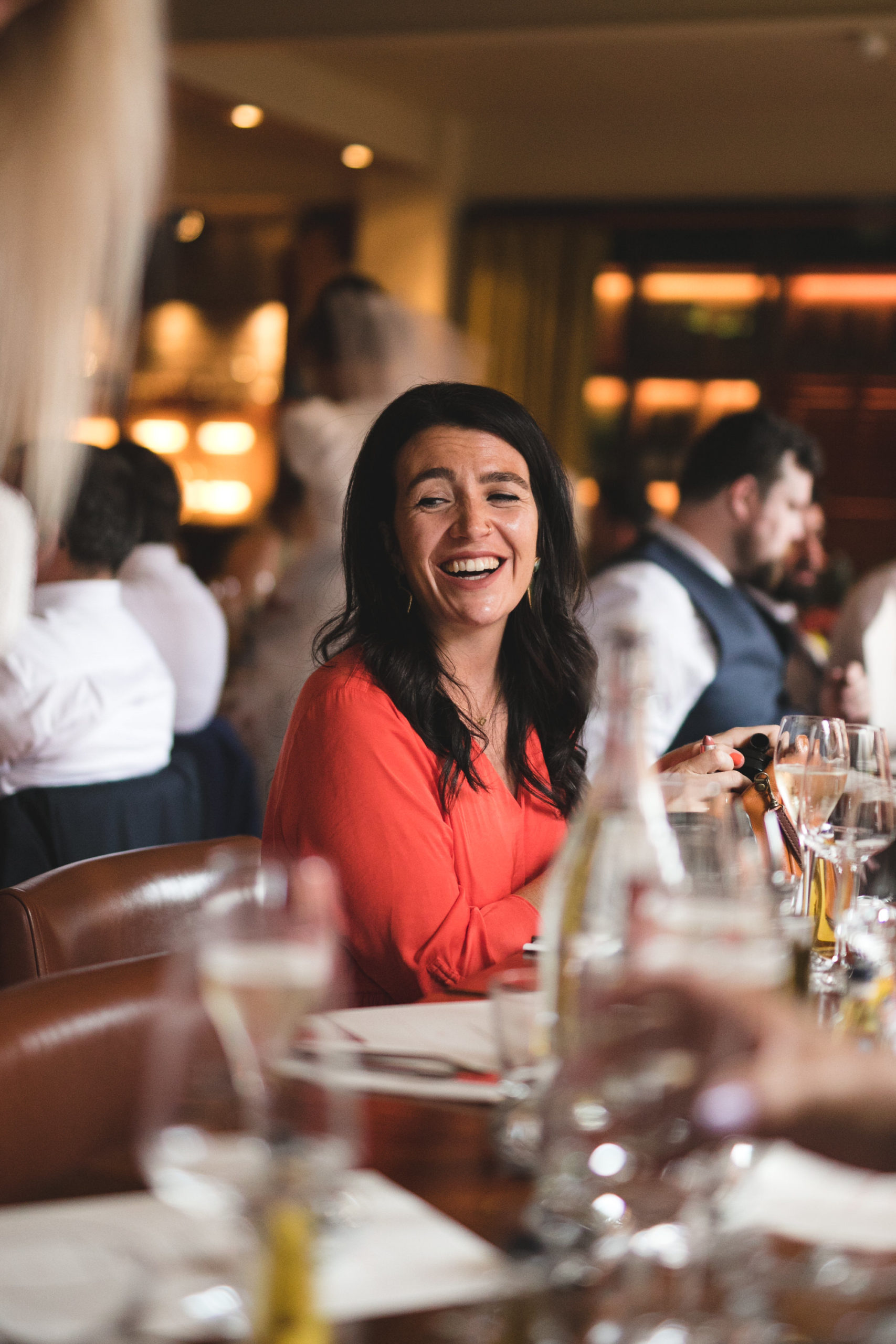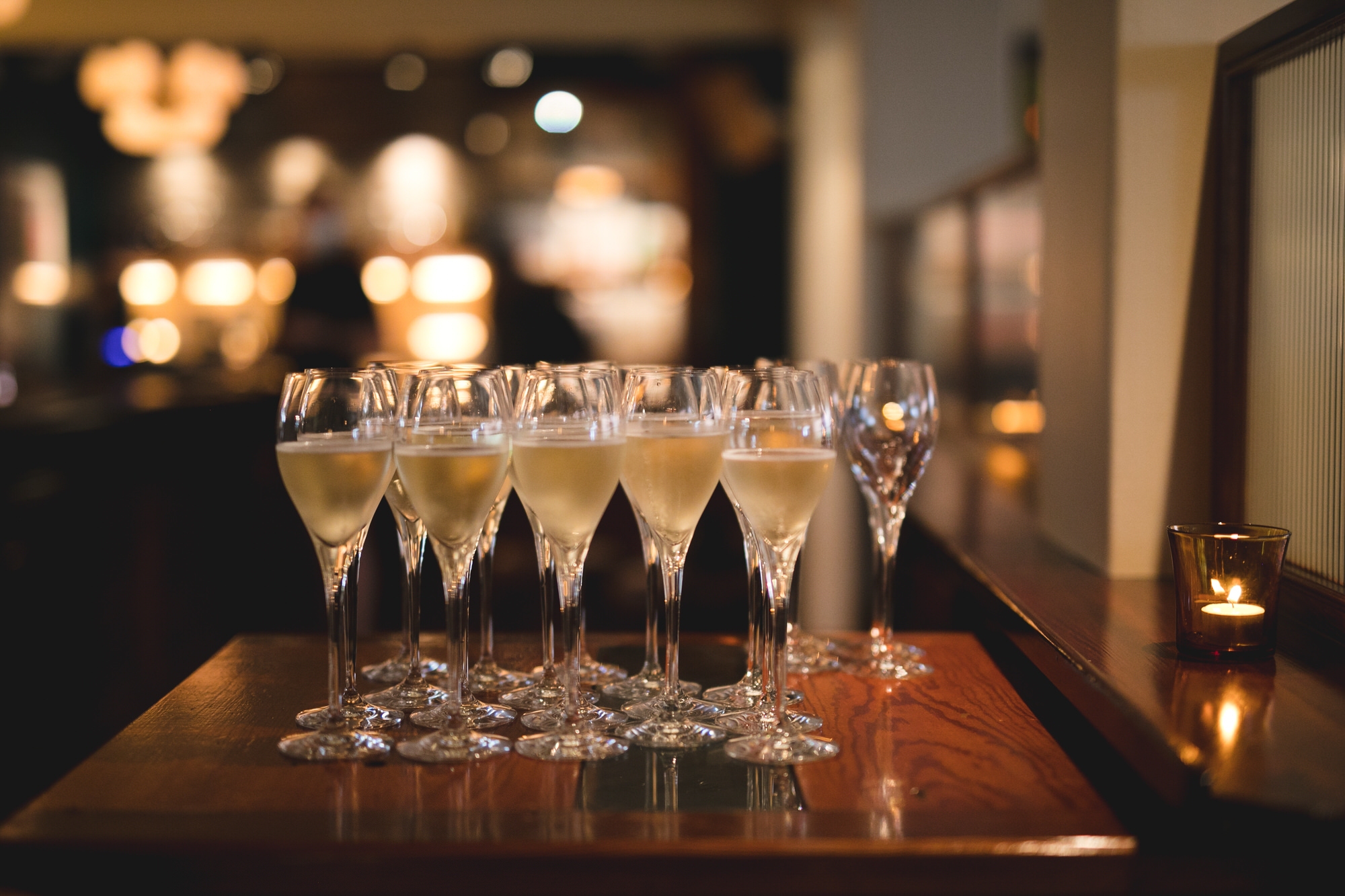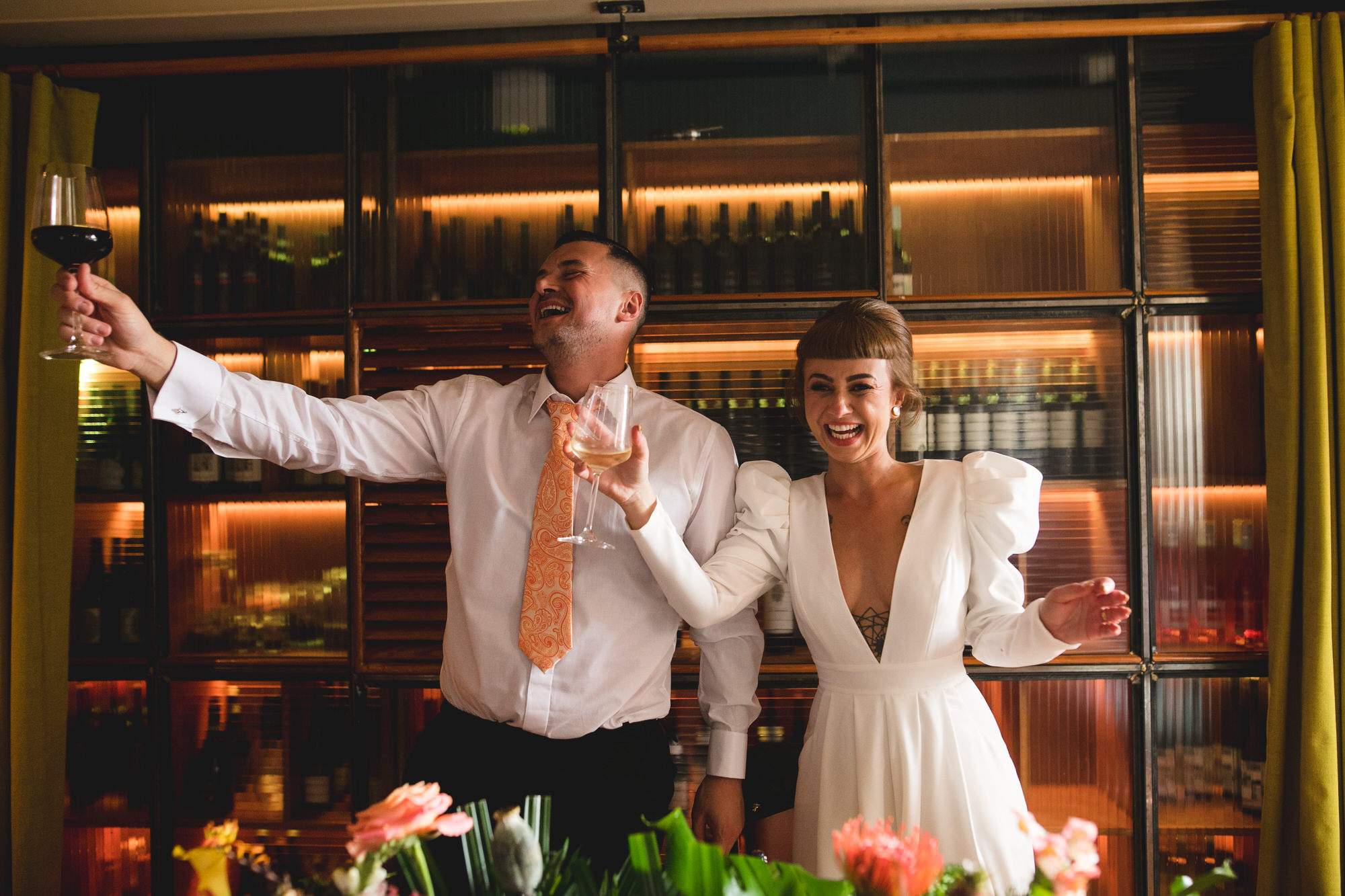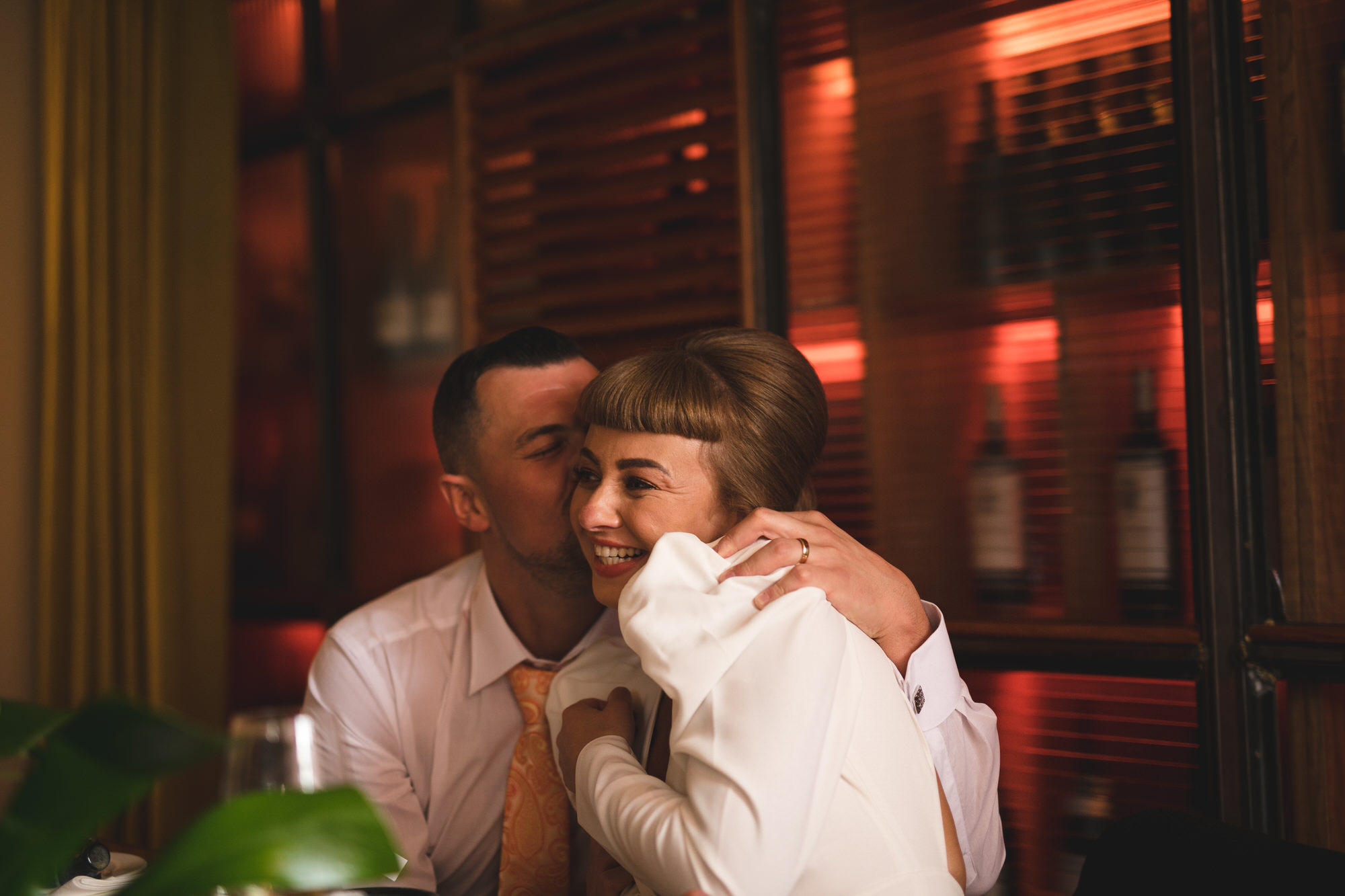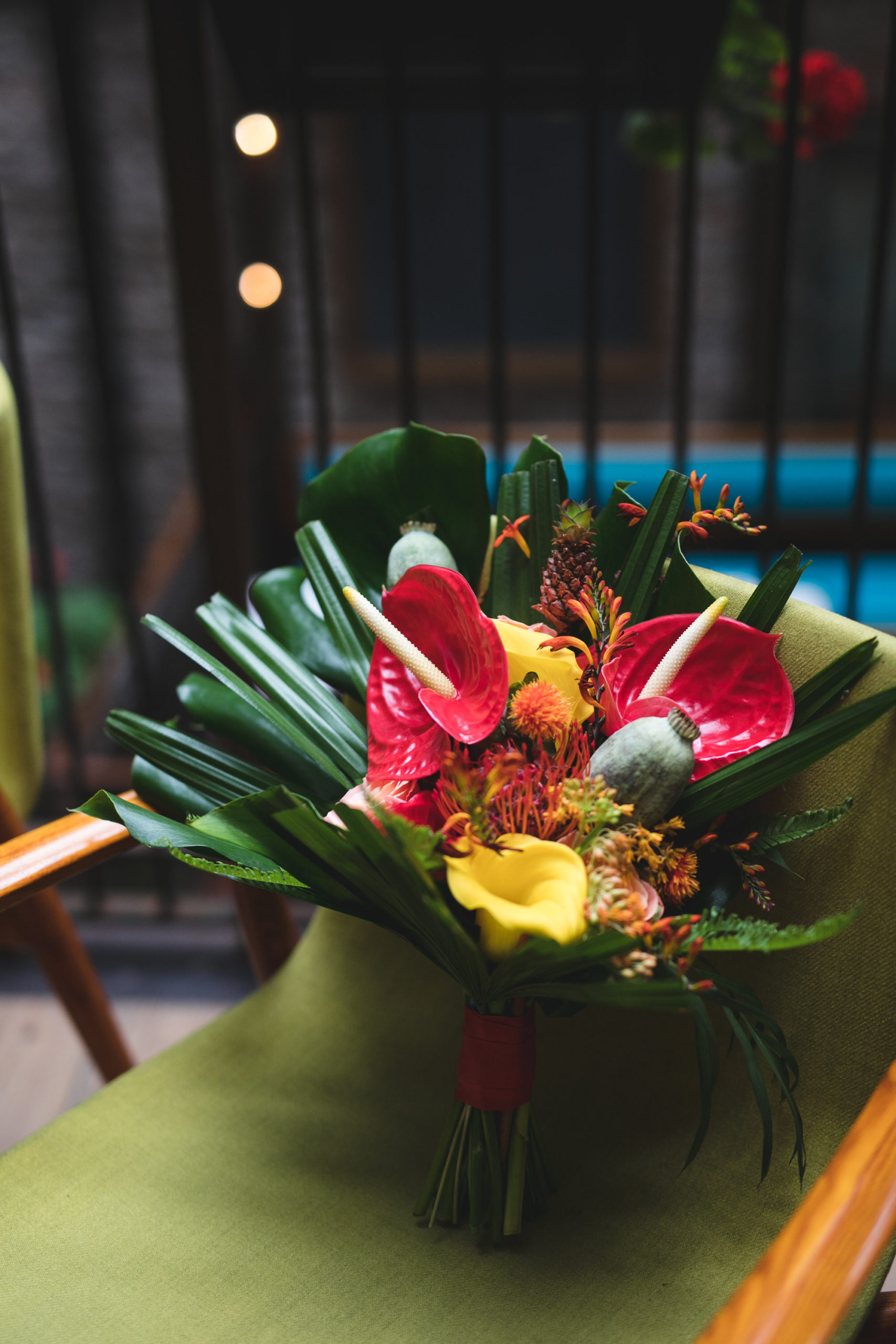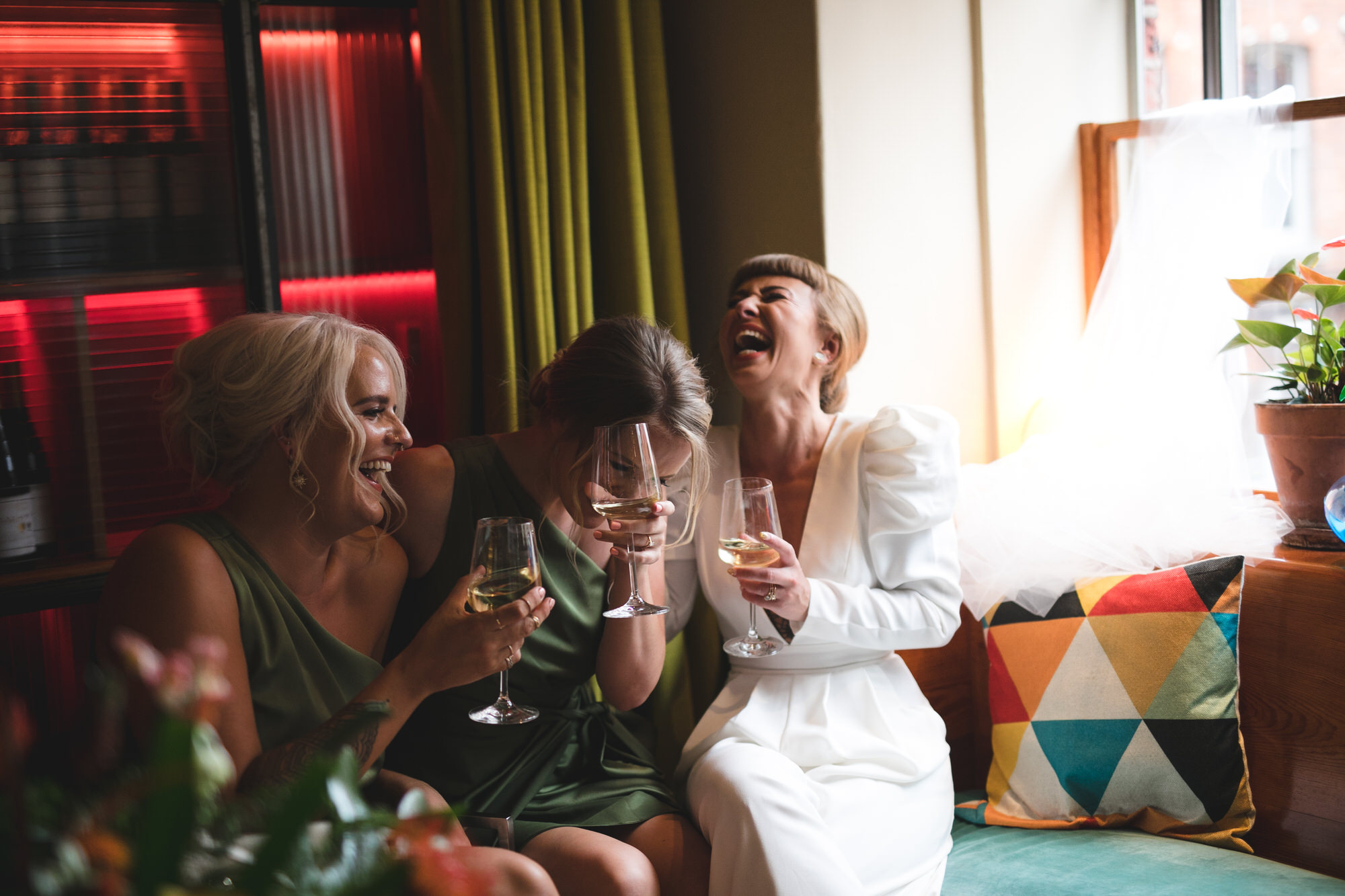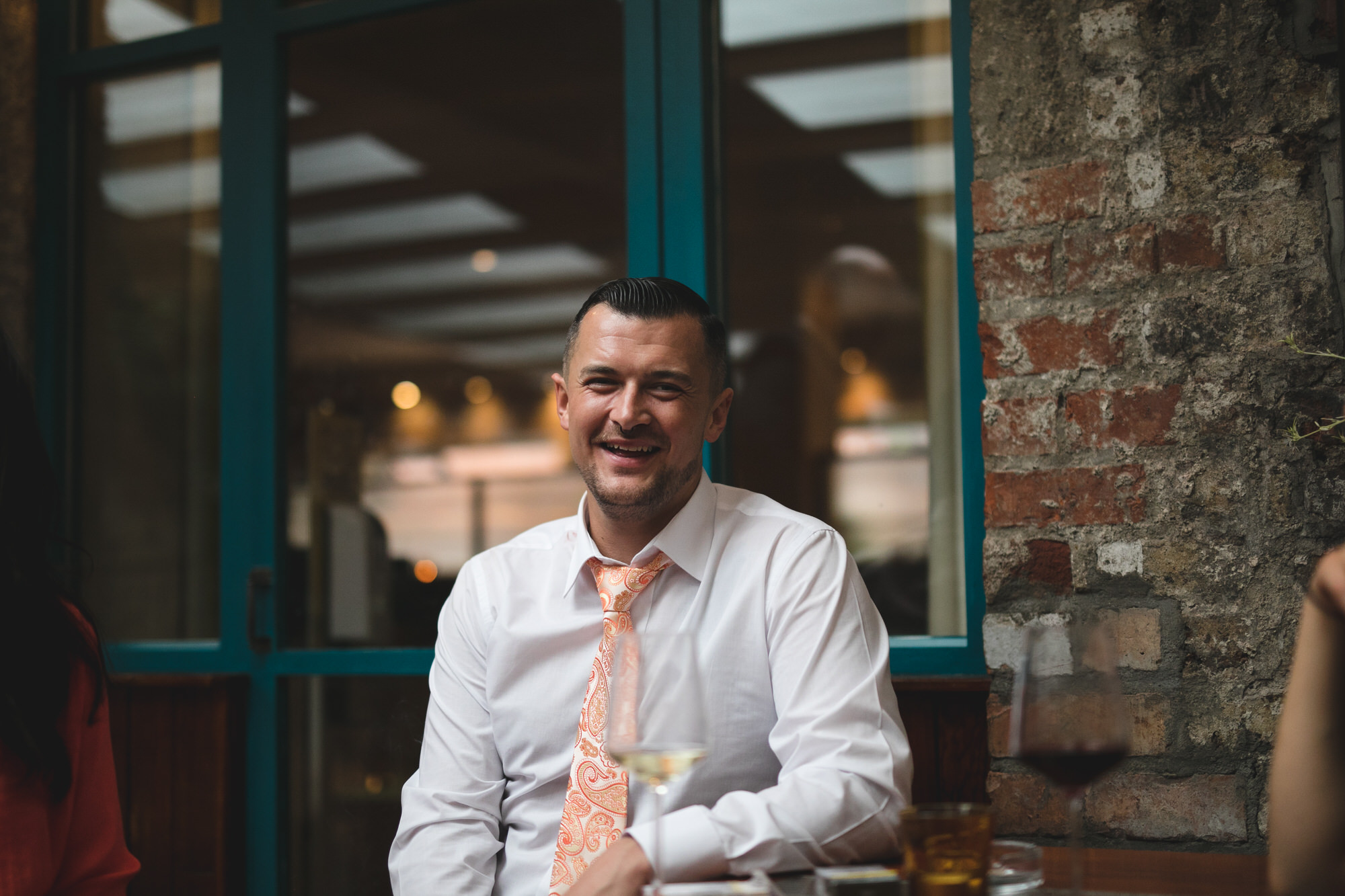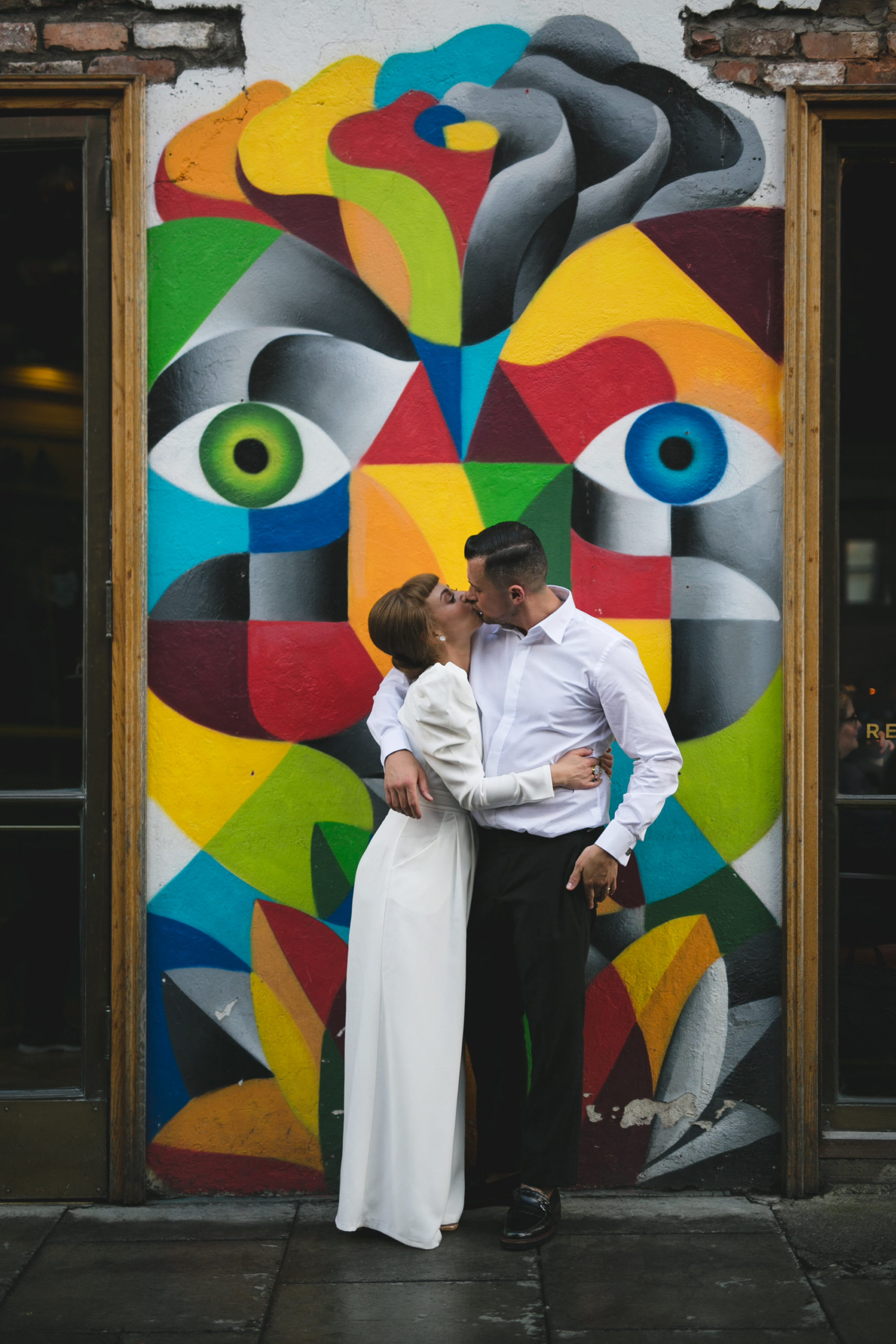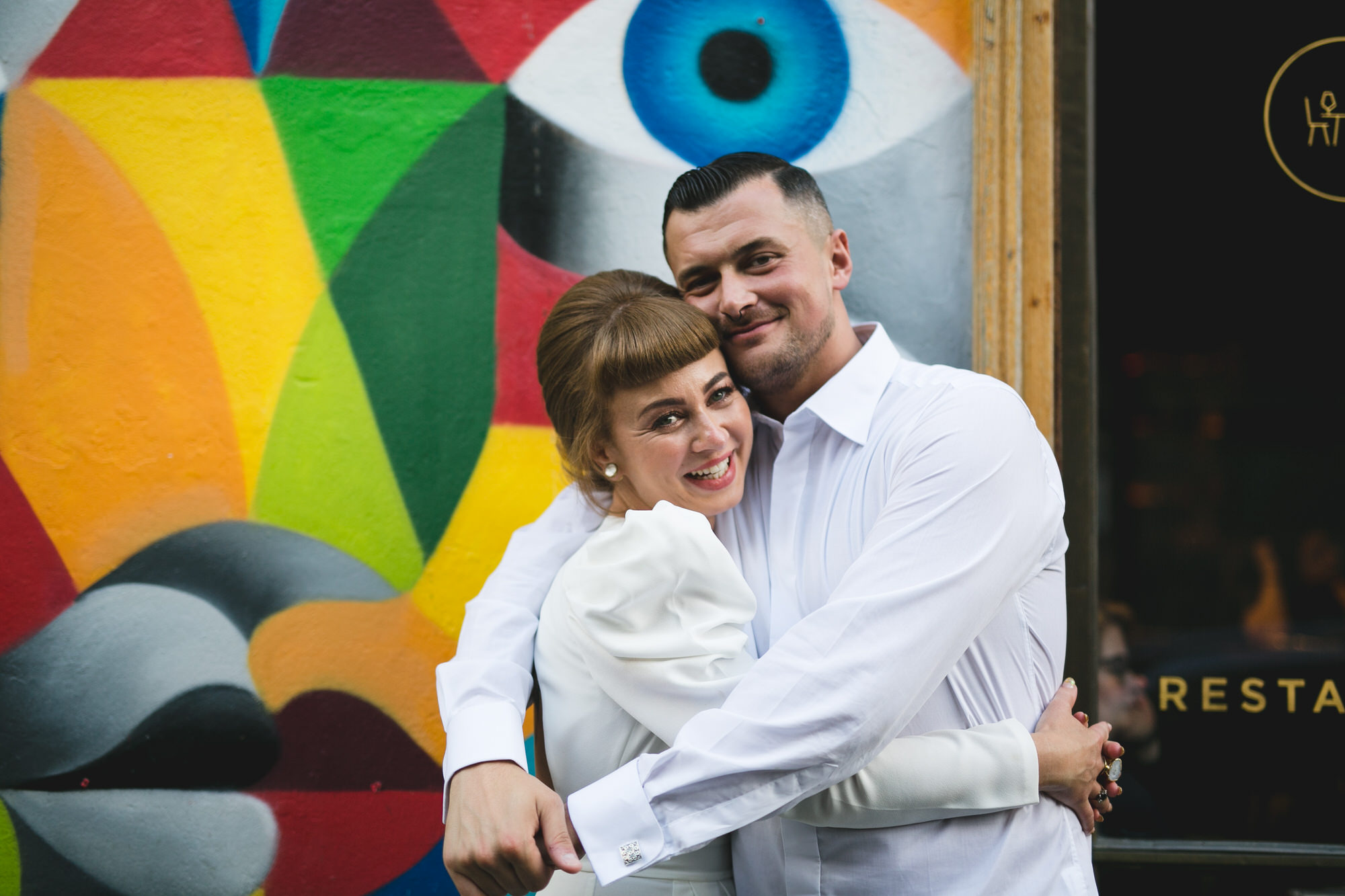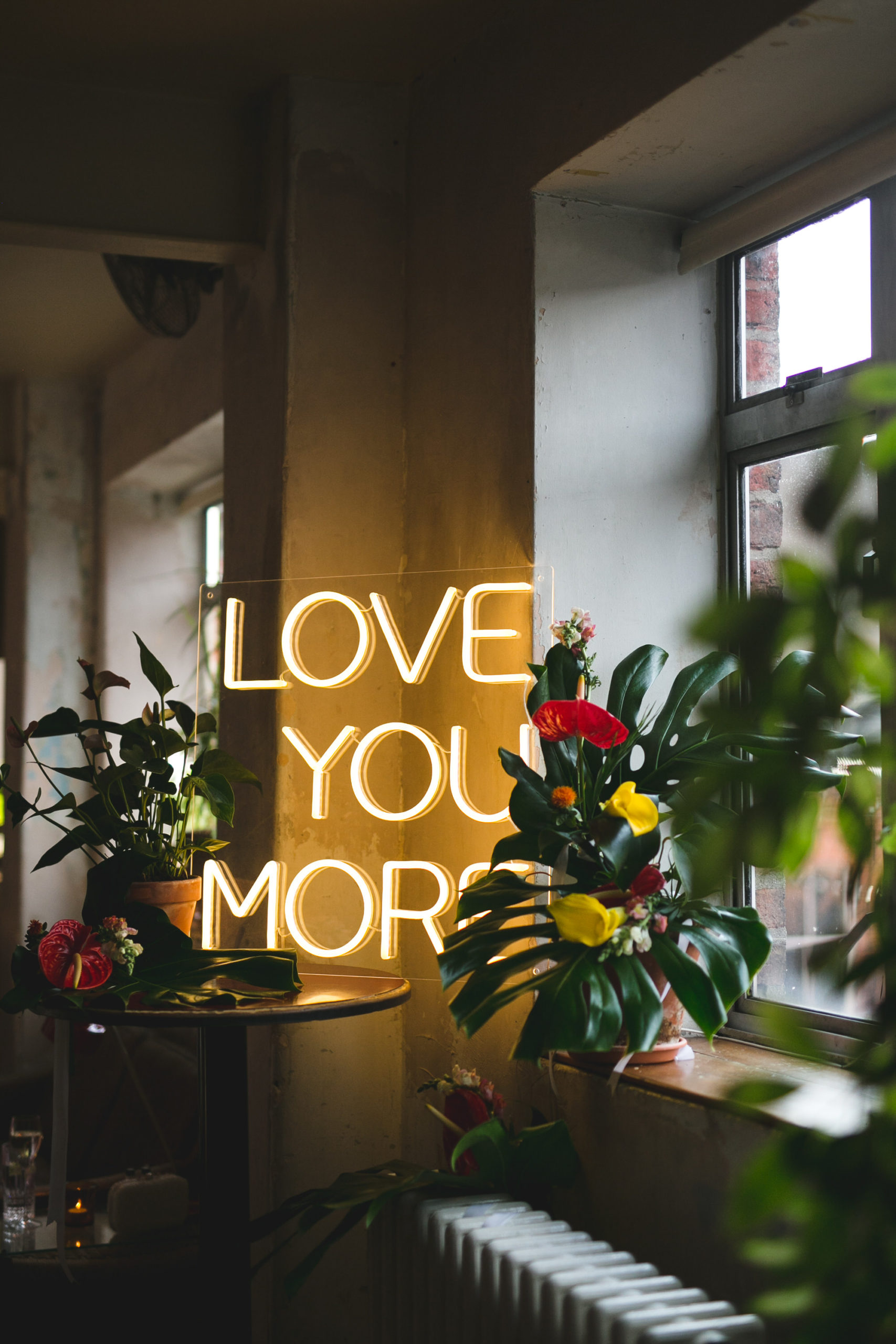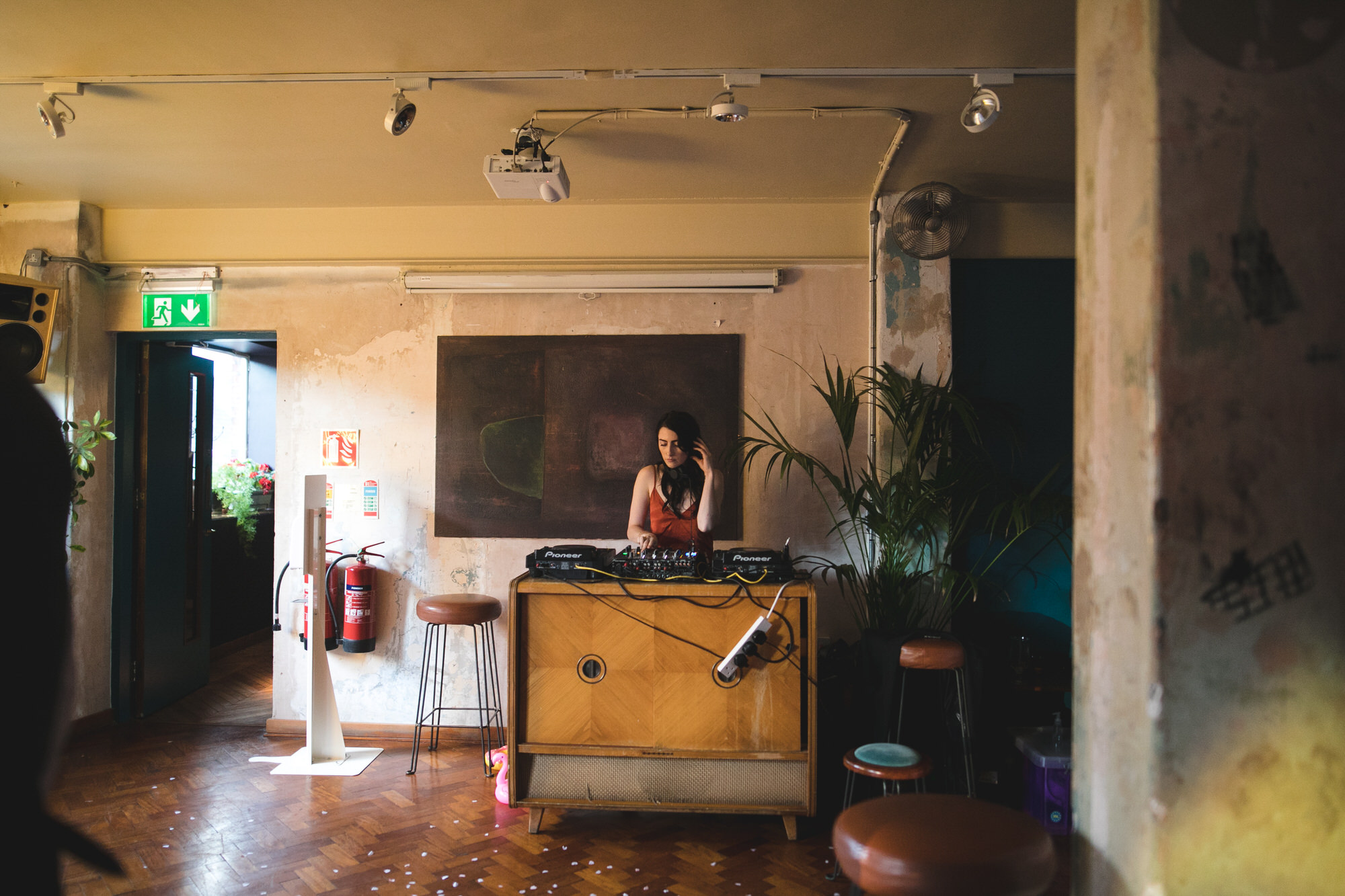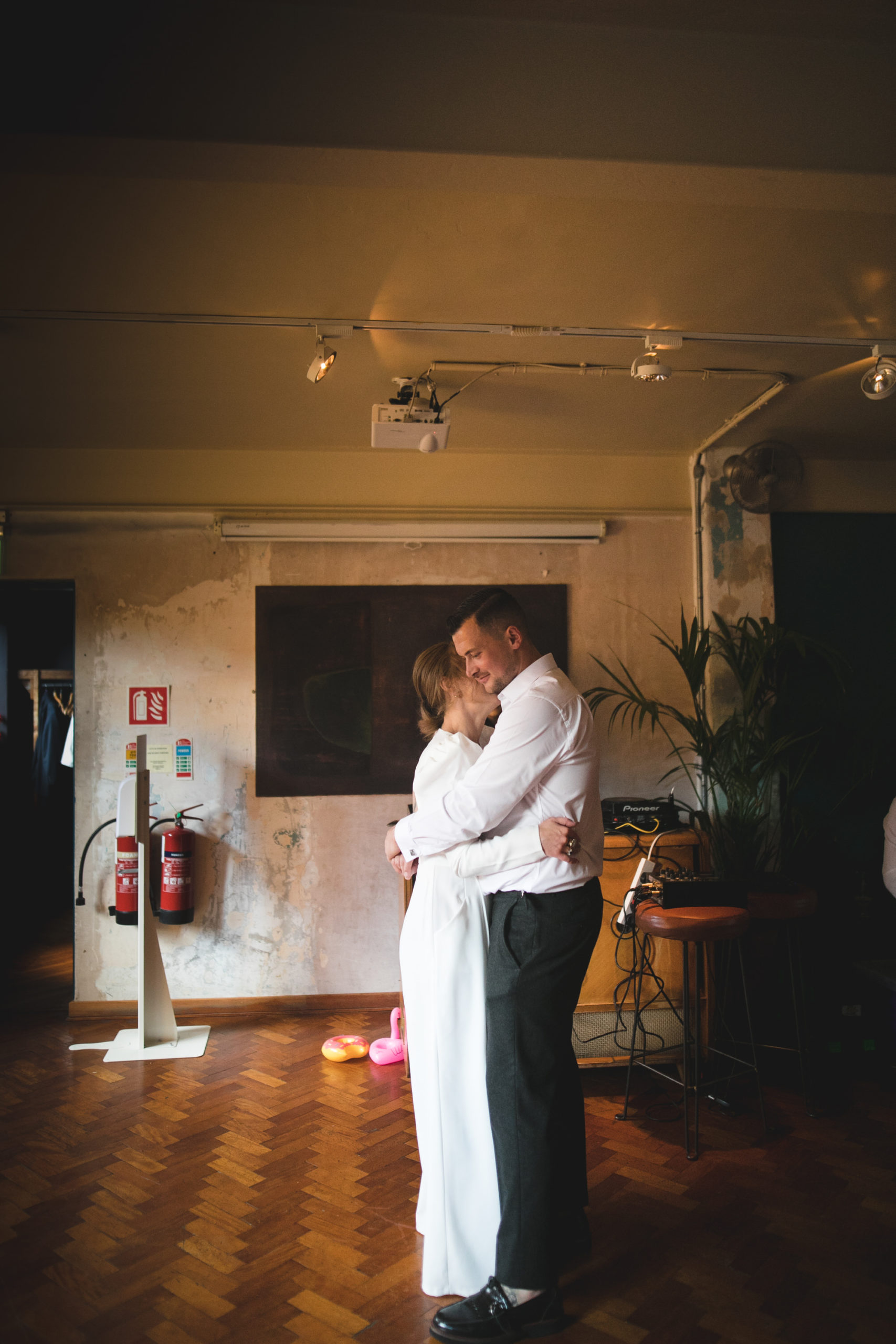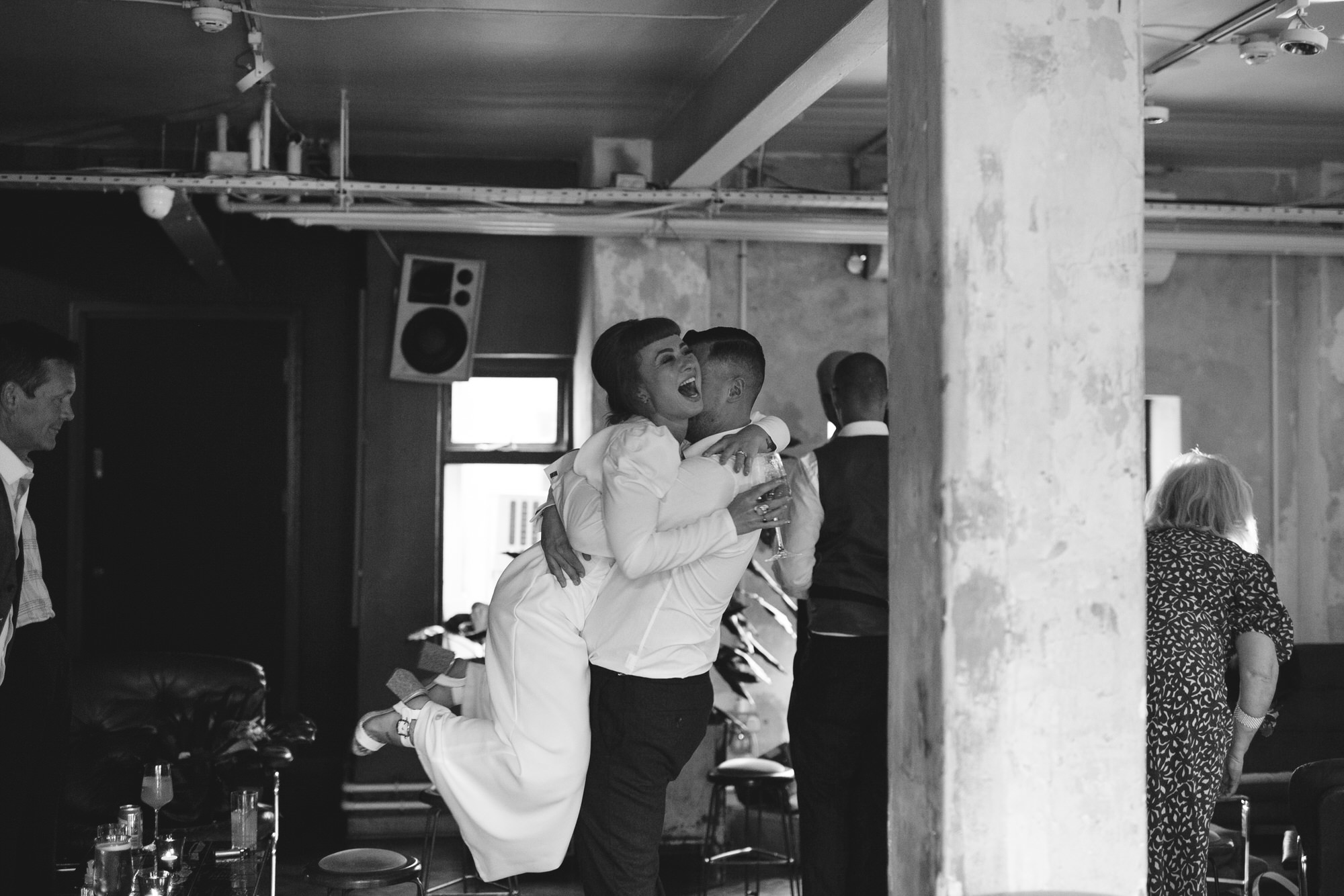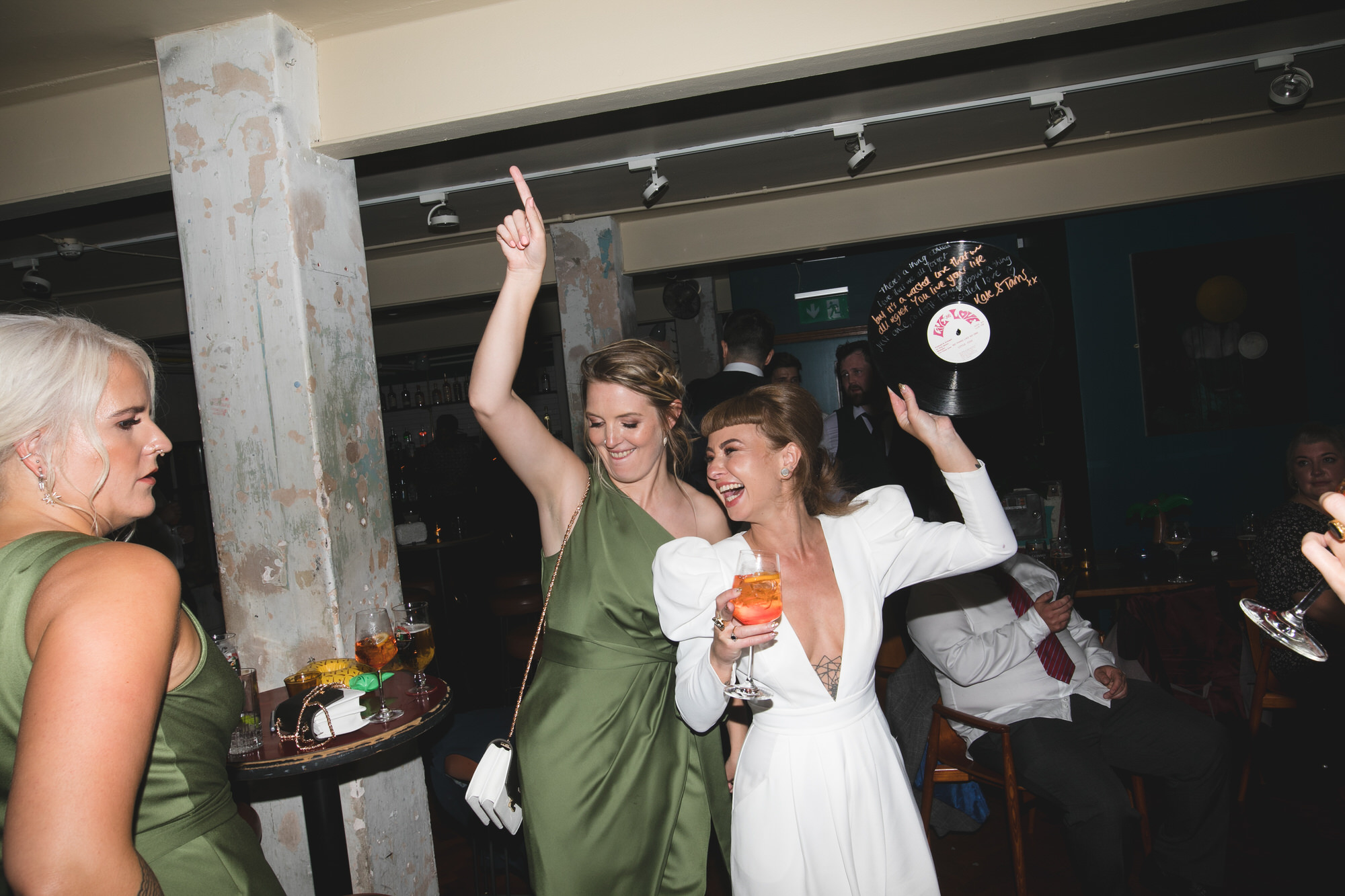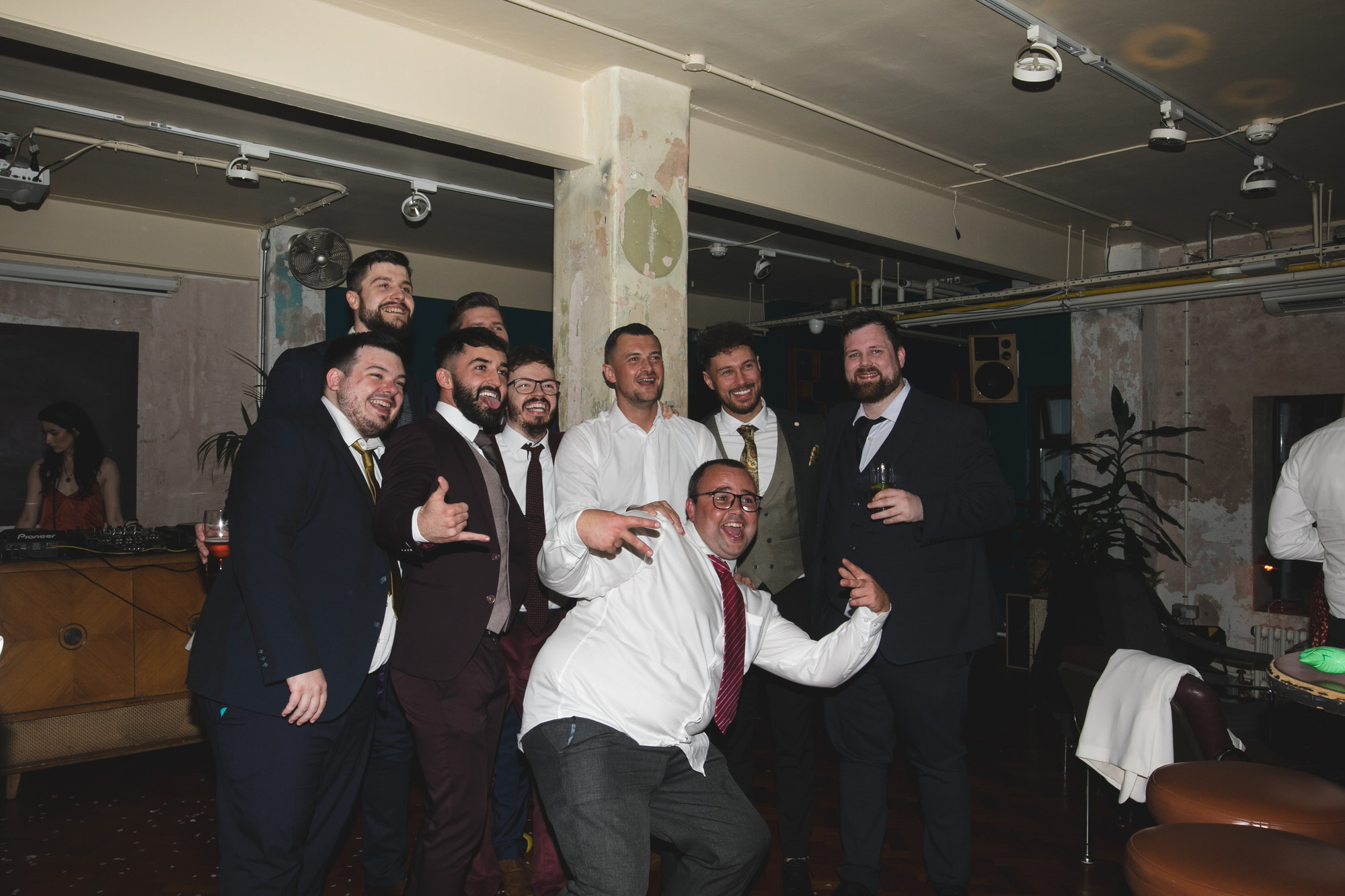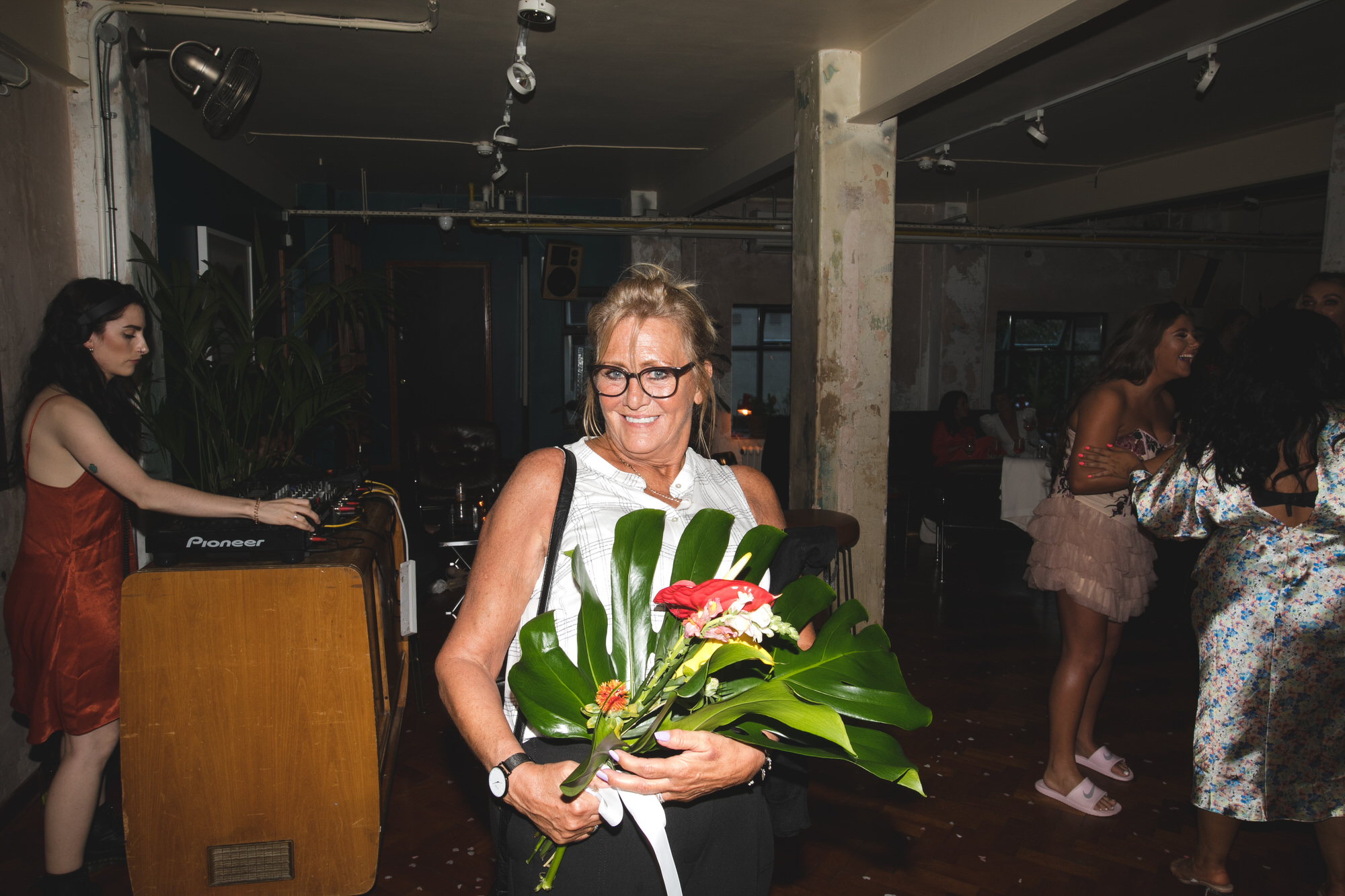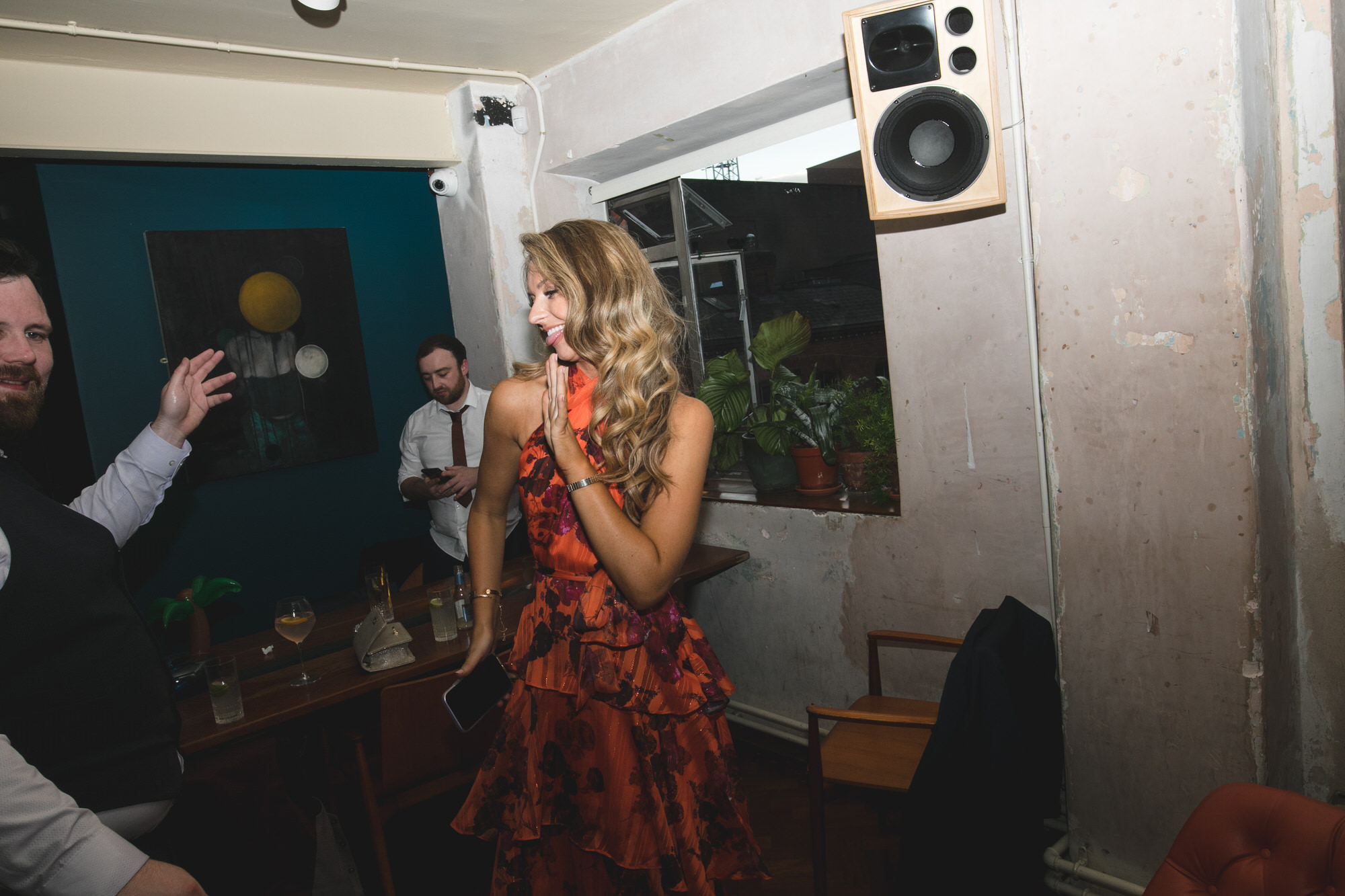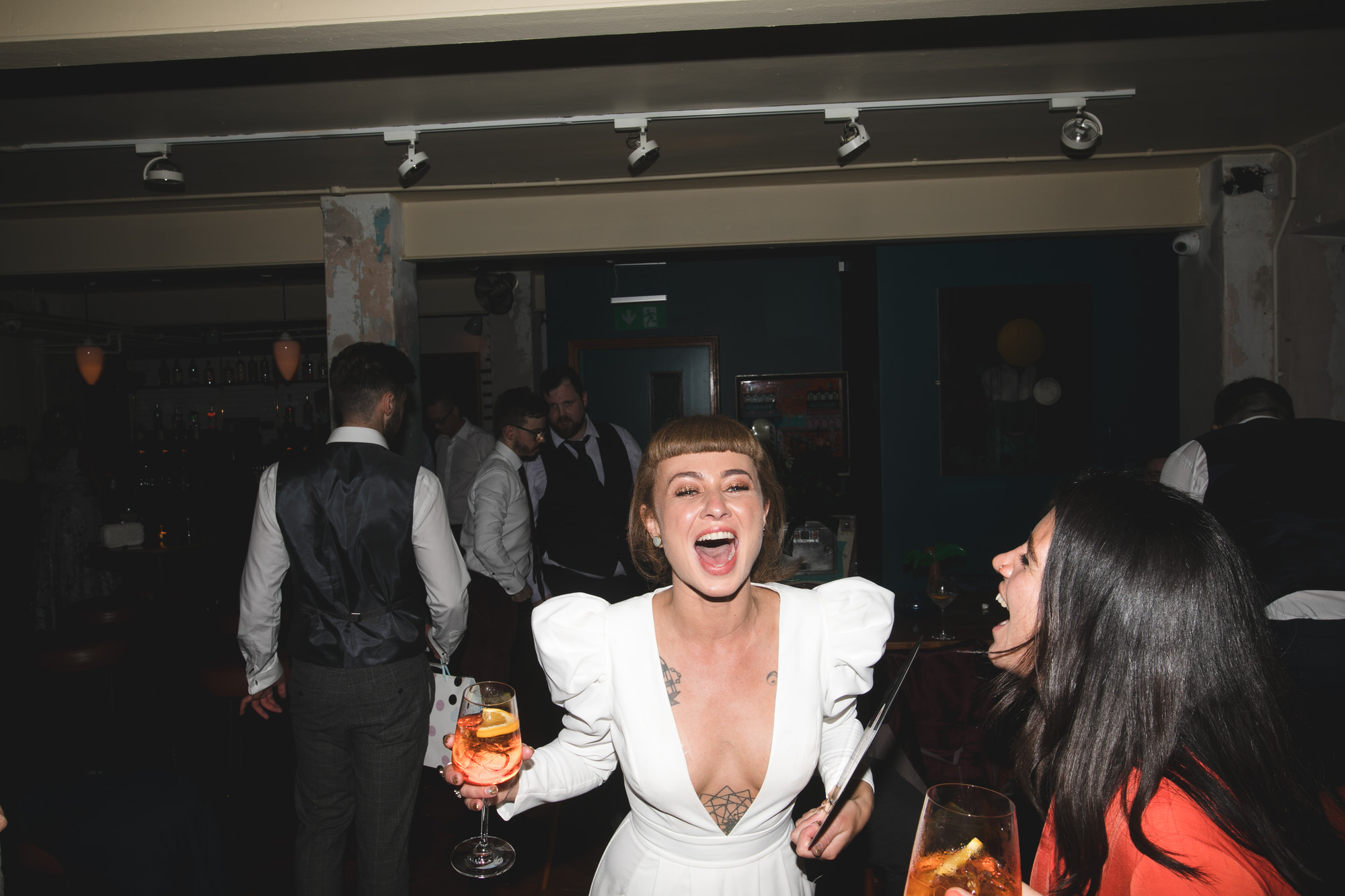 A little bit about Louise & Gary!
Can you tell us, briefly, how you met?
We met working in Ibiza in 2014. I approached Louise outside a popular ticket shop and introduced myself as i knew we'd see a lot of each other that summer.
How would you describe your wedding theme? What was the inspiration for your wedding?
Ibiza club nights. Our favourite club night in Ibiza, Cream!
Is there anything that you did that you think makes your wedding particularly unique, alternative or different?
We styled the invitations exactly like flyers for Cream and our evening entertainment was a DJ playing trance classics. Instead of a wedding cake, we toasted with shots of Hierbas, a traditional Ibicencan liquor.
What is the one thing you wish you'd know about planning a wedding before you began?
It's worth taking the time to make every decision about your day perfect.  We were engaged for over 3 years by the time we finally got married because we had spent a long time looking at venues and choosing the right one.  We had almost given up by the time we found the Drury Buildings and it turned out to be the perfect location for us.  It's not worth making compromises on anything.
Tell us about your Dublin Wedding ceremony;
We kept our ceremony short and sweet, with only 1 reading by Louise's best friend. Louise walked into a track of off our favourite Essential Mix by Above & Beyond. Amy Browne performed a lovely ceremony and then we did a candle lighting which both mums also participated in. Afterward, we had a champagne reception in the City Hall before photos.
Do you have any funny stories about the day?
Upon leaving, on the walk back to the hotel Gary decided to give a drunken piggyback to one of the bridesmaids. He proceeded to fall and ripped the knee out of his rental trousers, which was £60 to repair when we got back to Belfast.
Did you do any DIY projects?
As a budding software developer, Louise built a wedding website for guests to RSVP
What was your favourite part of the wedding?
Gary; I really enjoyed the part directly after the ceremony, getting to greet everyone for the first time as a married man and then schmoozing between people during the champagne reception.
Louise; For the dinner, me and Gary opted to be seated alone overlooking our guests. Looking out and seeing all our friends and family enjoying themselves and having a good time was my highlight.
What was your biggest expense and why?
City Hall and the Drury Buildings hire were our biggest single expenses however we spent a lot more than we needed to on the wedding invitations. We payed a premium because we wanted the card to be thick and glossy, exactly like the flyers of our favourite club night in Ibiza
Was there anything you really saved money on and how?
Wedding dress.  Louise was lucky enough to find an incredible bridal jumpsuit on ASOS for only £120.
What was the best thing about planning your wedding?
Seeing all the small details come together.
What was the worst thing about planning your wedding?
Rescheduling due to the global pandemic was incredibly stressful. Also trying to do a seating chart is far, far harder than anyone will ever realise, until you have to do it.
In retrospect, was there anything you would have done differently?
A few guests were unable to attend due to concerns around the pandemic so their absence was notable, but besides that out day was better than we had ever dreamed.
Do you have any advice for future brides and grooms?
Enjoy the process. The planning will seem like a drag at the time and may provoke plenty of disagreements. But just step back and enjoy this part because before you know it, you'll be married and the big day goes in a flash!
Is there anything else you would like to add?
Bring a hip flask for before and after the ceremony, because you'll need a bit of dutch courage!
Irish /Dublin Wedding Vendors Include:
Alternative Dublin Wedding Photographer: Wild Things Wed / Caroline McNally 
Wedding Planner: Ourselves
Officiant: Amy Browne, from the Humanist Society 
Bride's Outfit (Jumpsuit: ASOS, Shoes: River Island, Veil: AM Faulkner, Jewellery: YaaYaa London) 
Hair: Lou Merryweather – @loumerryweatherhair 
Make Up: Natalie Hogg – @nhogg_artistry 
Groom's Outfit: Freddie Hatchets – @freddiehatchet 
Bridesmaid Dresses: Ted Baker 
Cake: No cake, we had shots instead!
Flowers: Frog Prince – 
Stationery: KaizenPrint, local to Belfast 
Caterers: All food by @drurybuildings
DJ: Holly Lester – @holly__lester 
Any Reception Decor/Props: All the tables were themed like Ibiza club nights
Transport: We both walked to the venue with our respective bridal parties.
Other Hire (Marquee, lighting etc?): We hired a neon sign from @wildthingswed 
Venues: The Morgan Hotel, City Hall & Drury Buildings