Cool City Styled Wedding Shoot in Robertas Dublin
If you're looking for a unique and stylish venue for your wedding in Dublin, Robertas is definitely worth considering. This trendy and atmospheric restaurant, located in the heart of the city, offers a cool and urban backdrop for a wedding shoot that's anything but traditional. That's exactly what we had in mind when we teamed up with a group of talented vendors to create a stunning styled shoot at Robertas, showcasing how this venue can be transformed into a romantic and edgy space for a modern wedding.
From the moment we arrived at Robertas, we were struck by its eclectic and quirky decor, which combines industrial elements with vintage touches and pops of colour. We knew right away that we wanted to play with this aesthetic and create a wedding shoot that embraced the venue's urban vibe while also adding a touch of romance and sophistication. With the help of our team of vendors, we set out to create a visual feast for the eyes, featuring lush floral arrangements, chic table settings, and of course, a stunning couple with eye-catching outfits.
The result was a wedding shoot that's as cool as it is romantic, with a focus on natural light and candid moments that capture the joy and excitement of a real wedding day!
Venue: Aveen – Robertas
Stylist: Lorraine – Elk Sylist
Make-up Artist: Julie – Julie Martin MUA
Flowers: Tina – The Wild Bunch
Bride 1:  Sara – Insta
Bride 2:  Isabel –  Insta
Videographer: Eoin – Wild Things Wed
Dresses: Carolyn – Not Another White Dress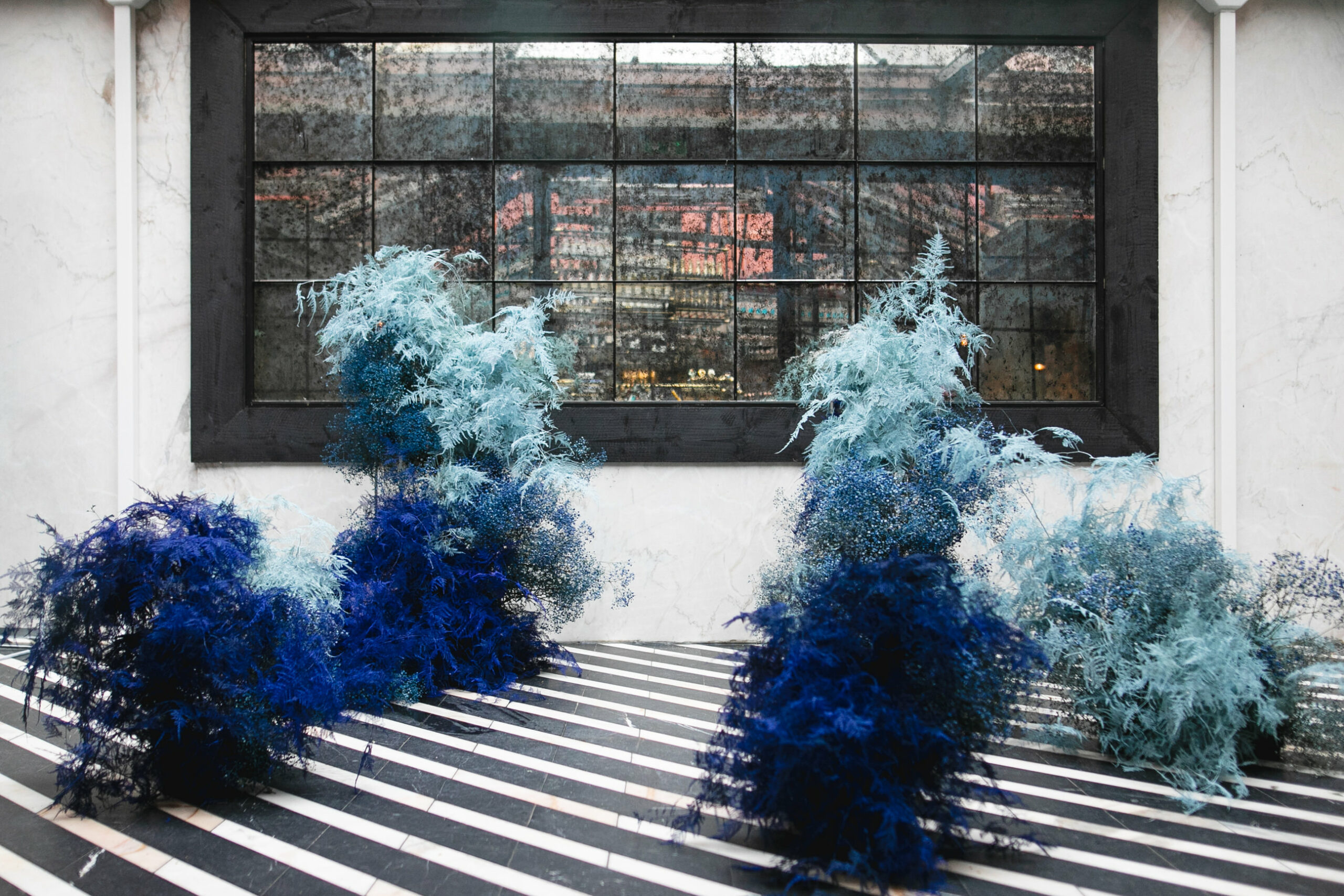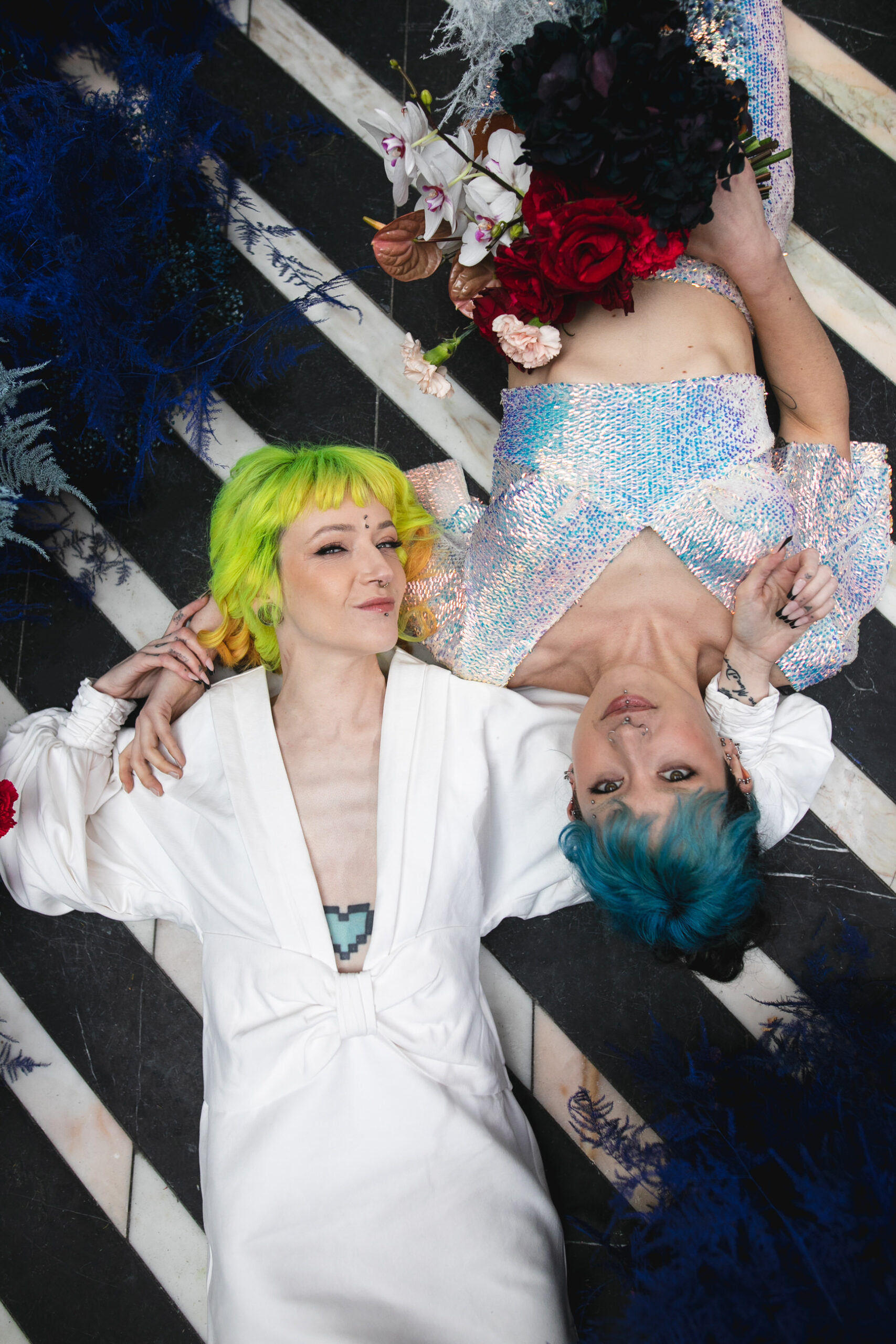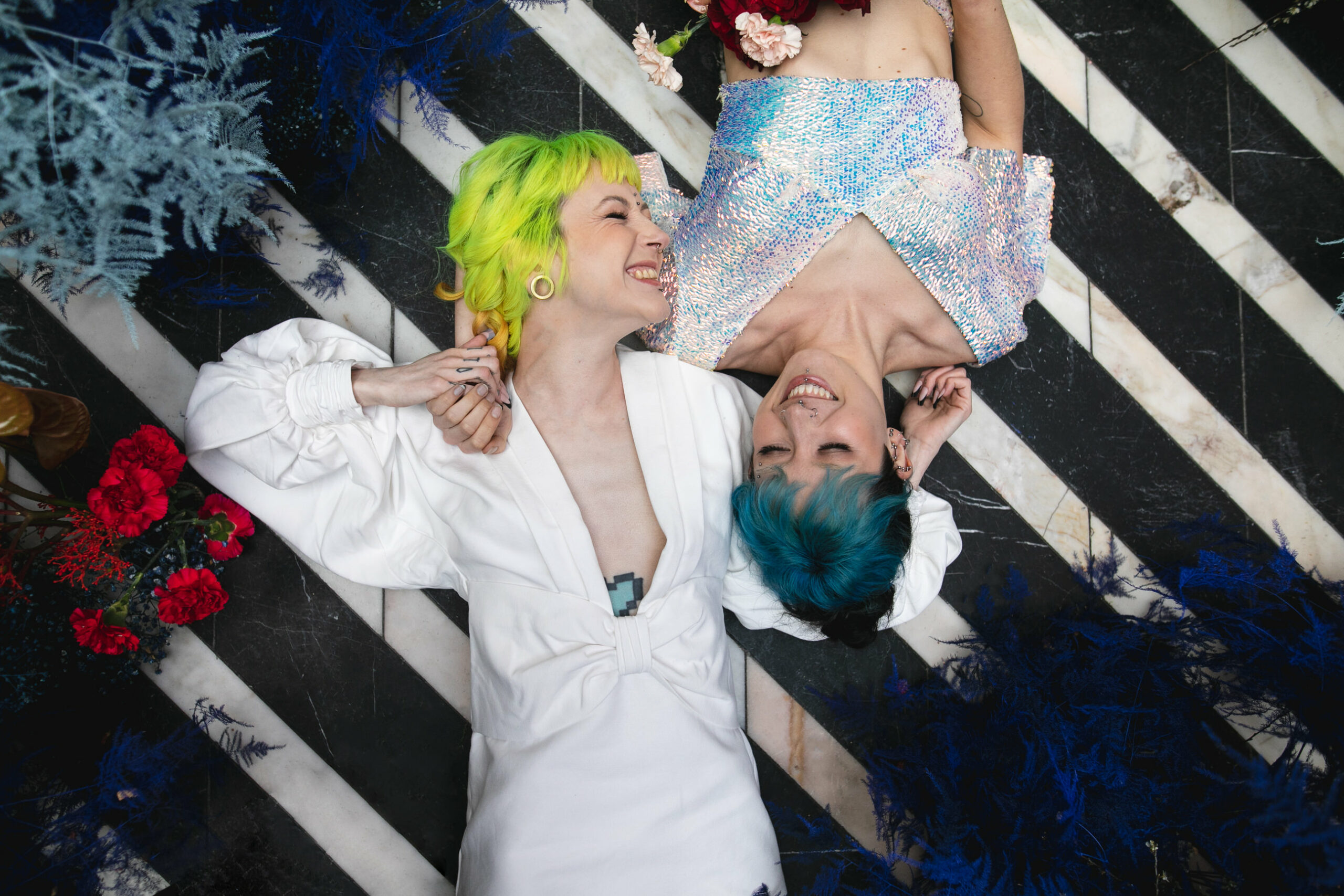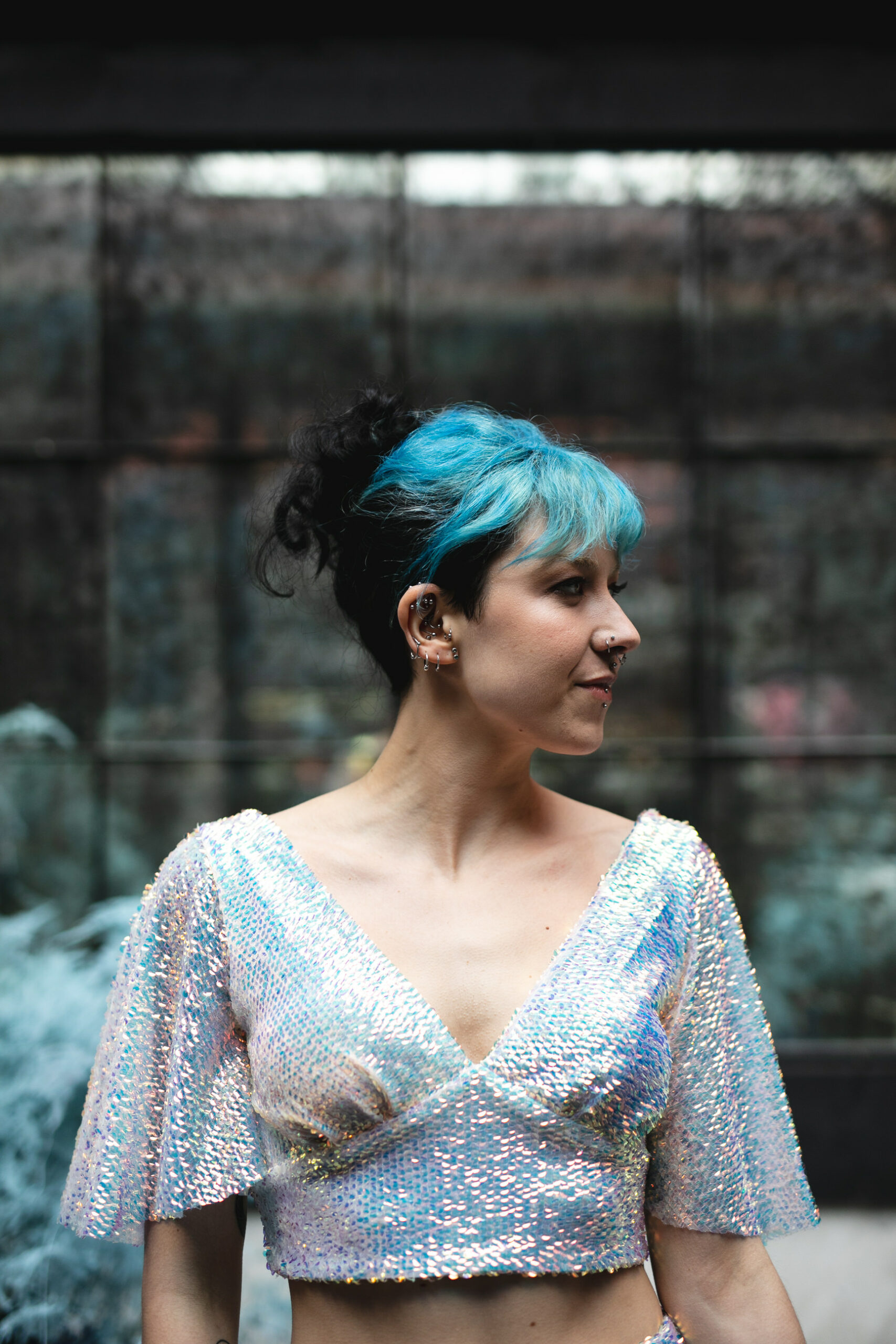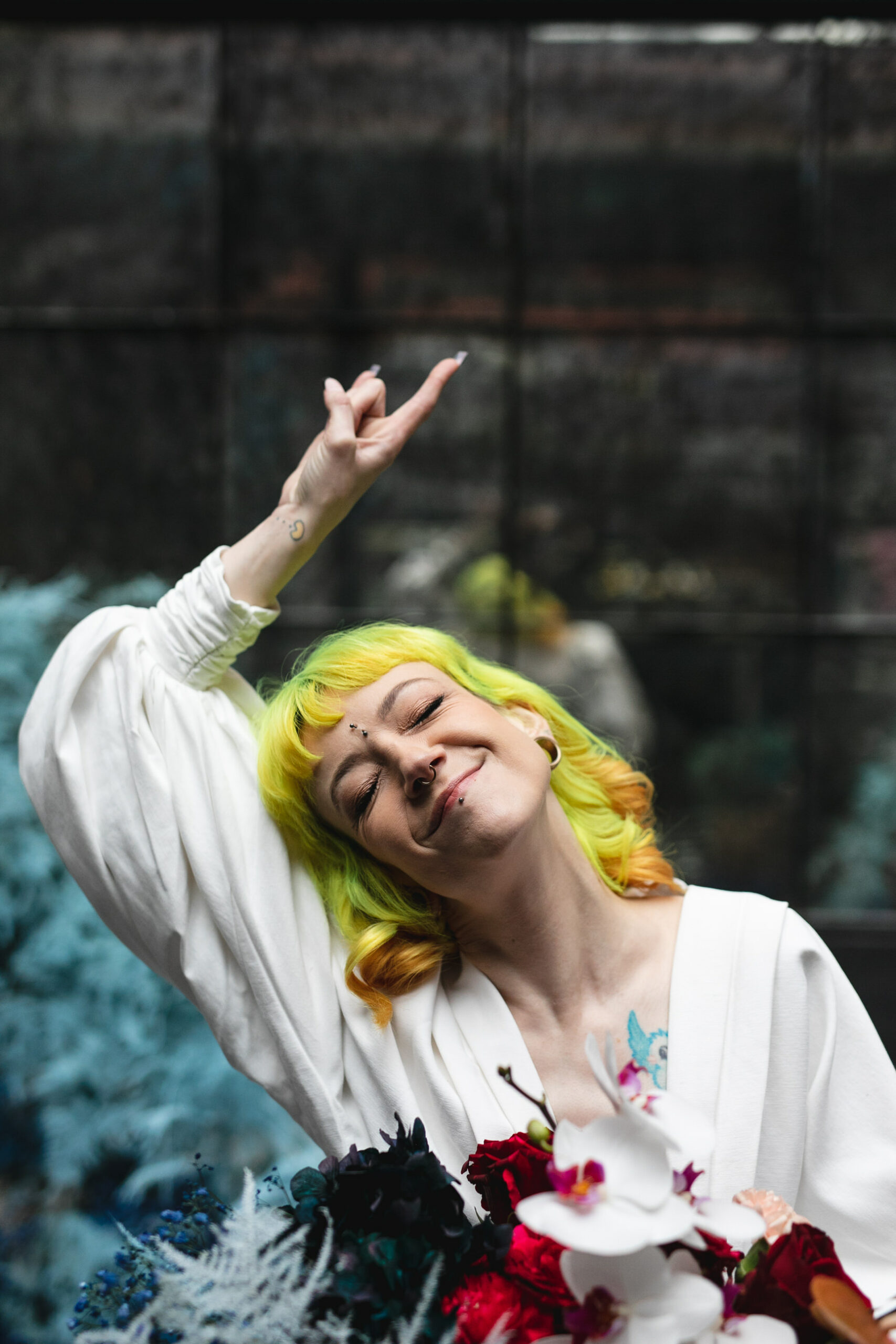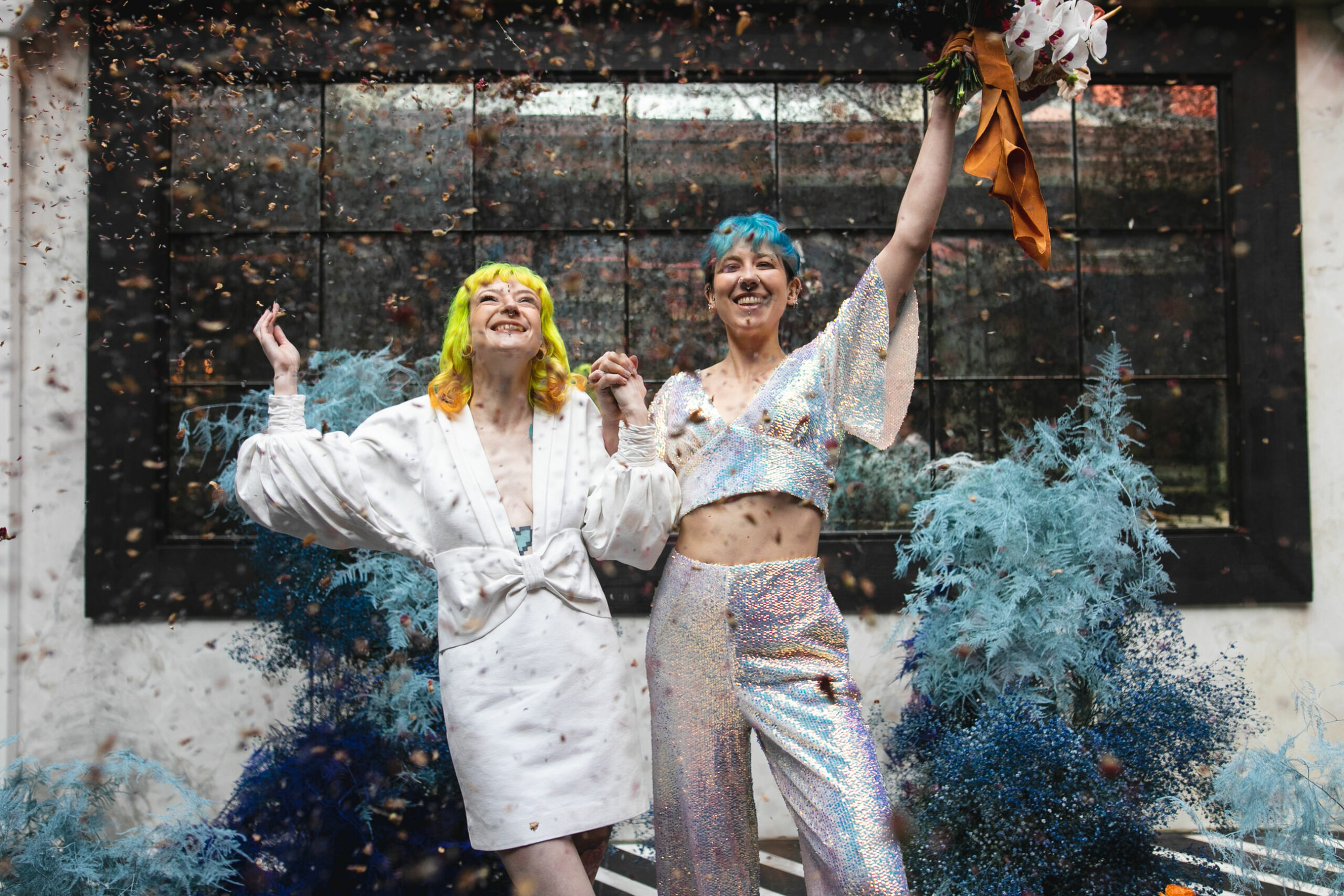 Outfit Deets
Sequin Two-Piece – Not Another White Dress
White Balloon Sleeve Mini Dress – ASOS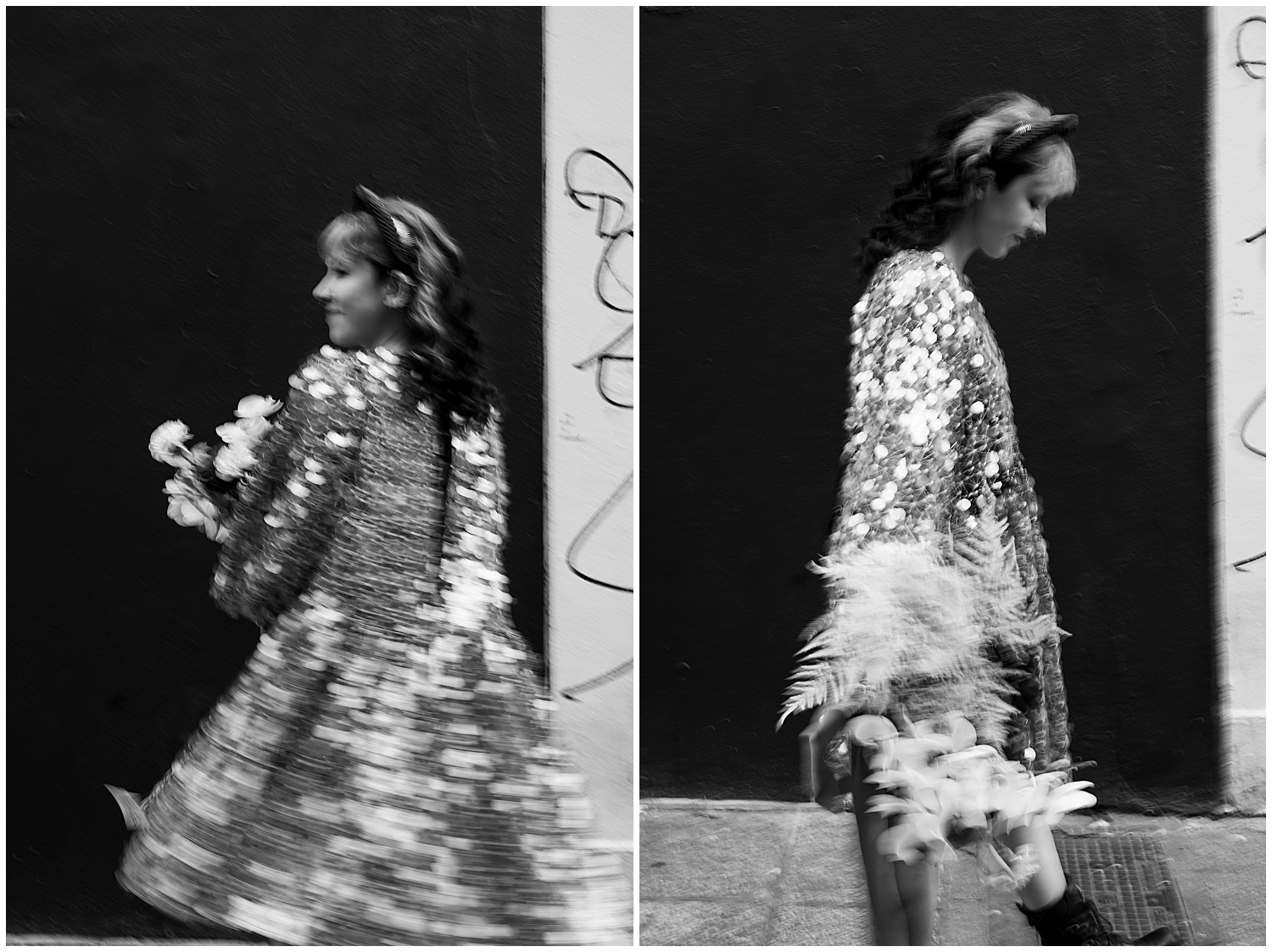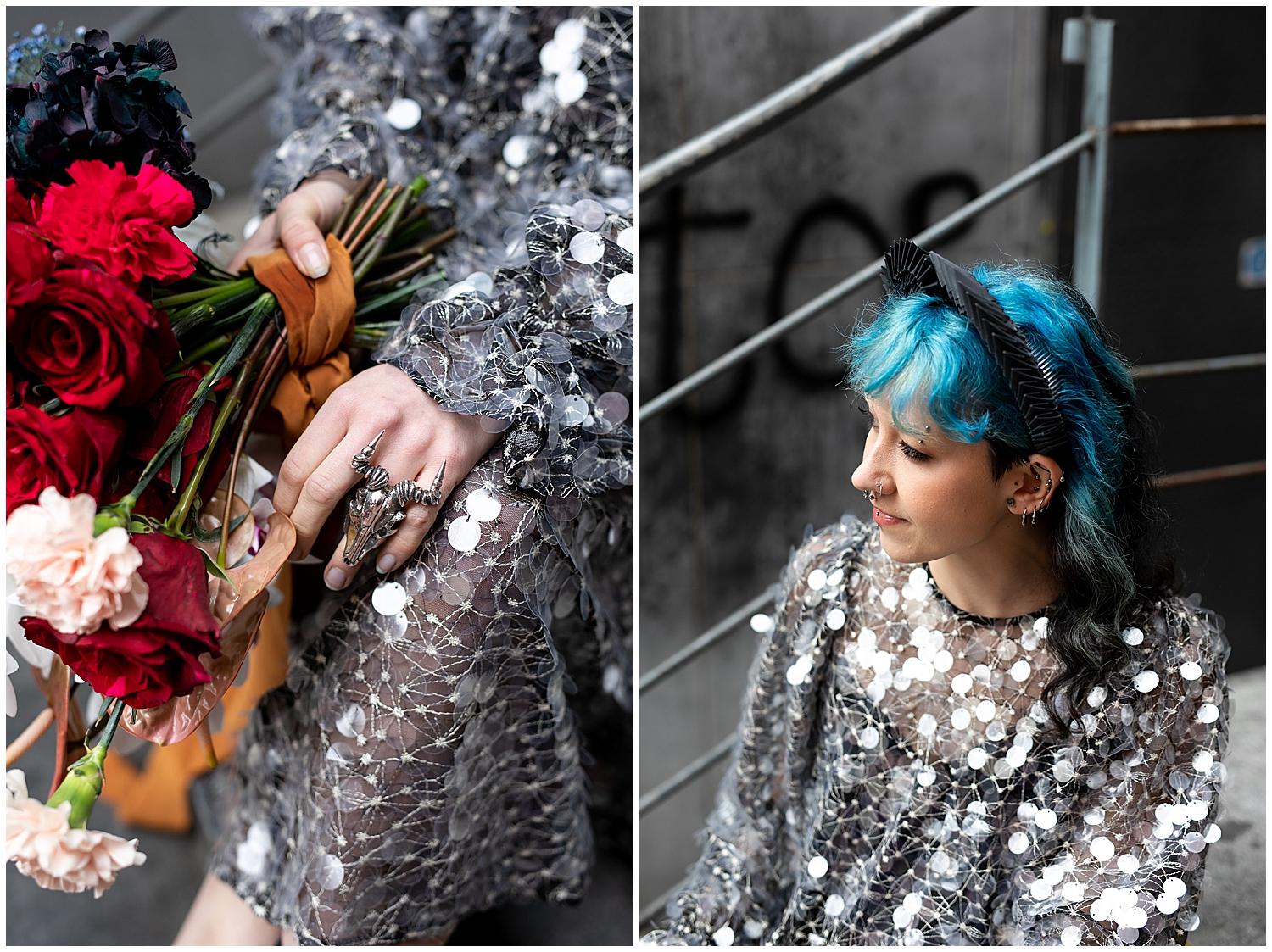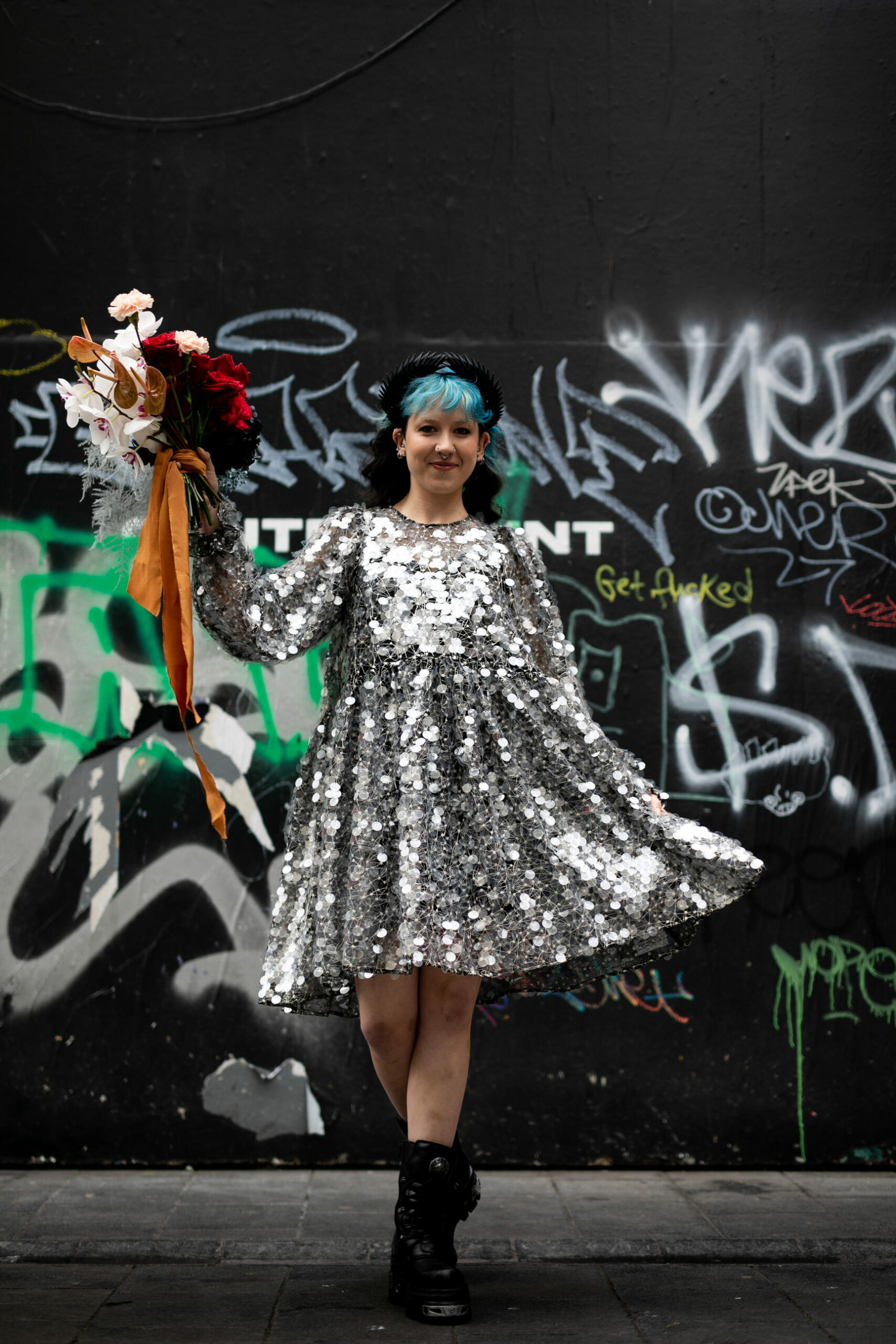 Outfit Deets
Dress – ASOS 
Ring – The Great Frog
Headpiece – Davina Lynch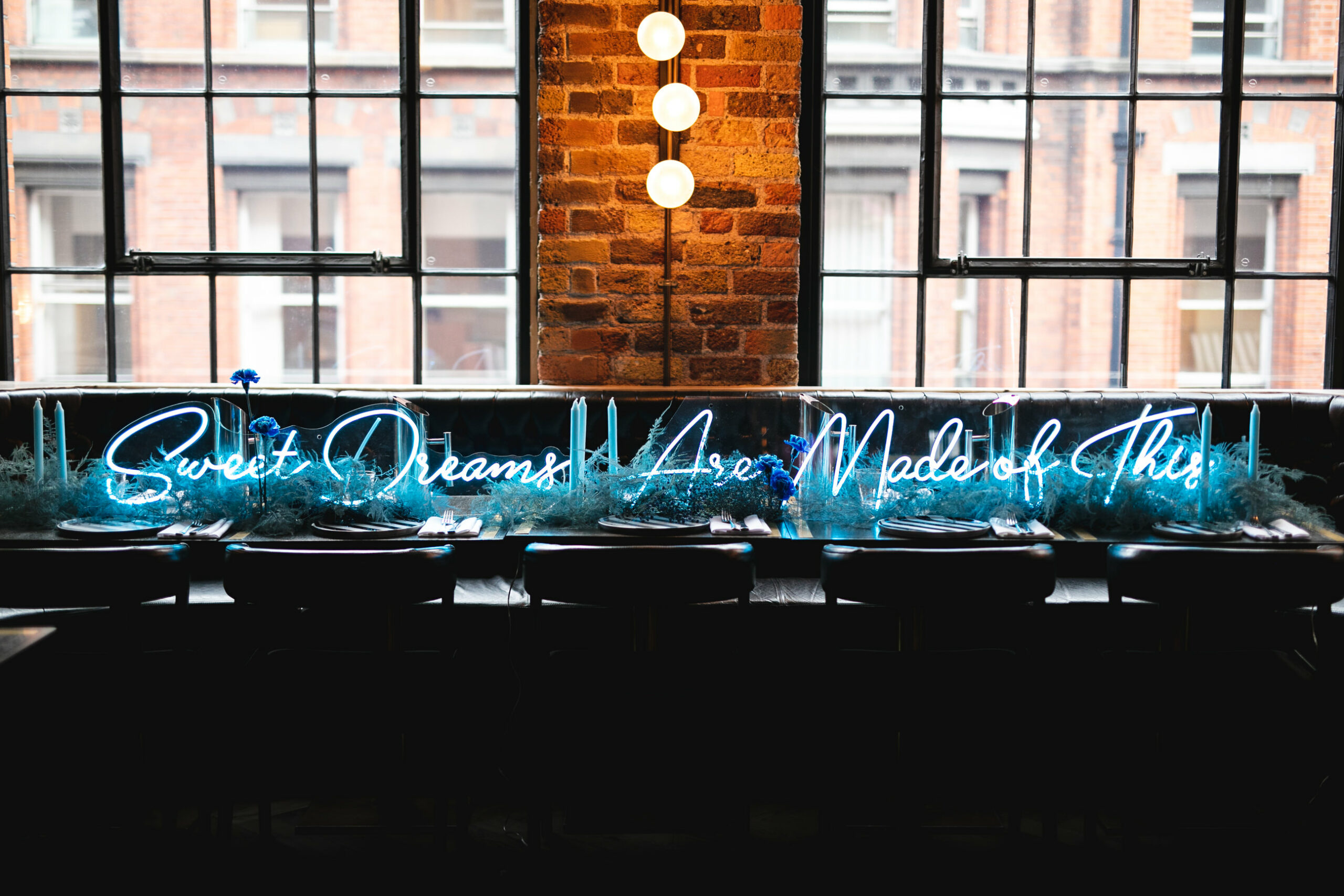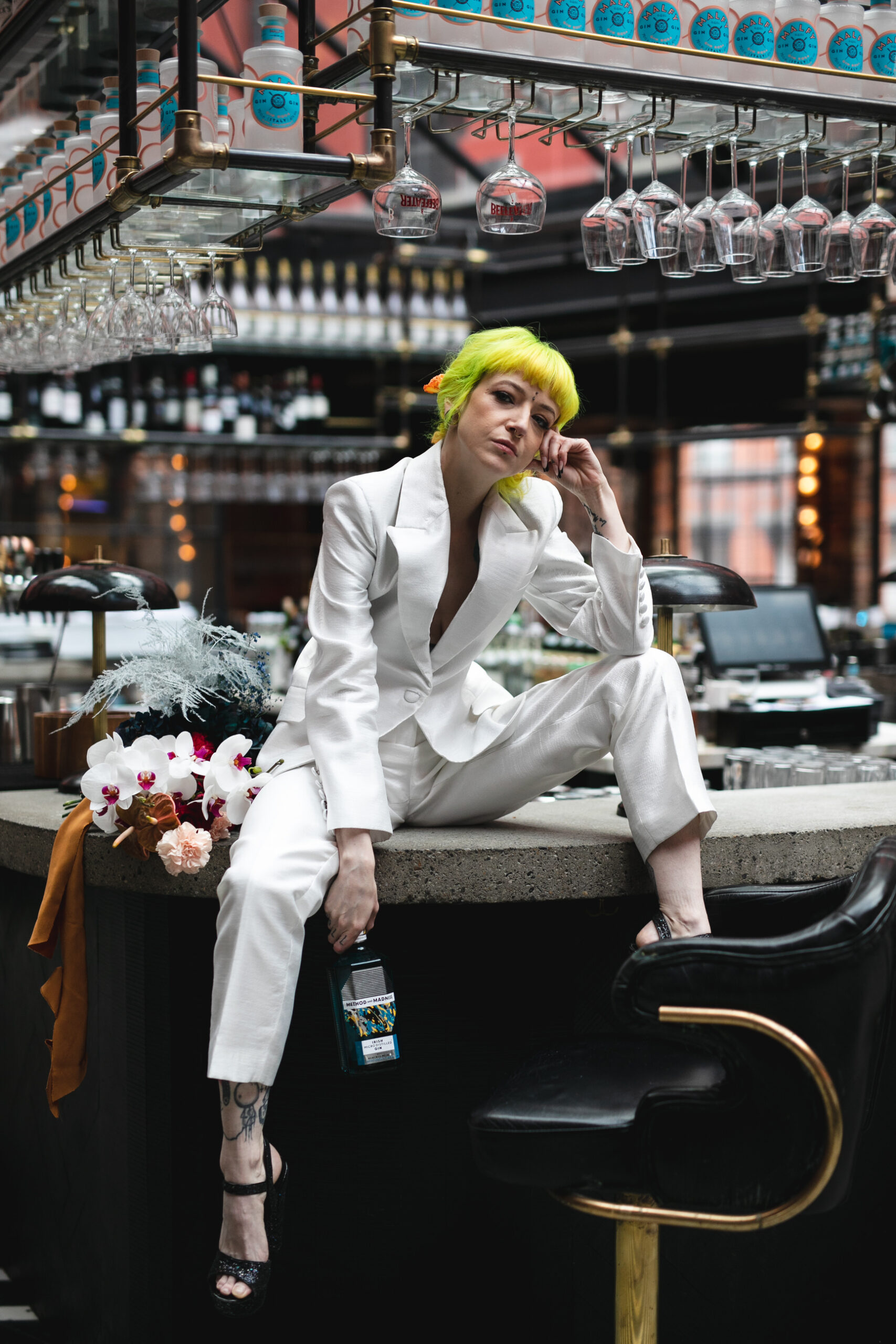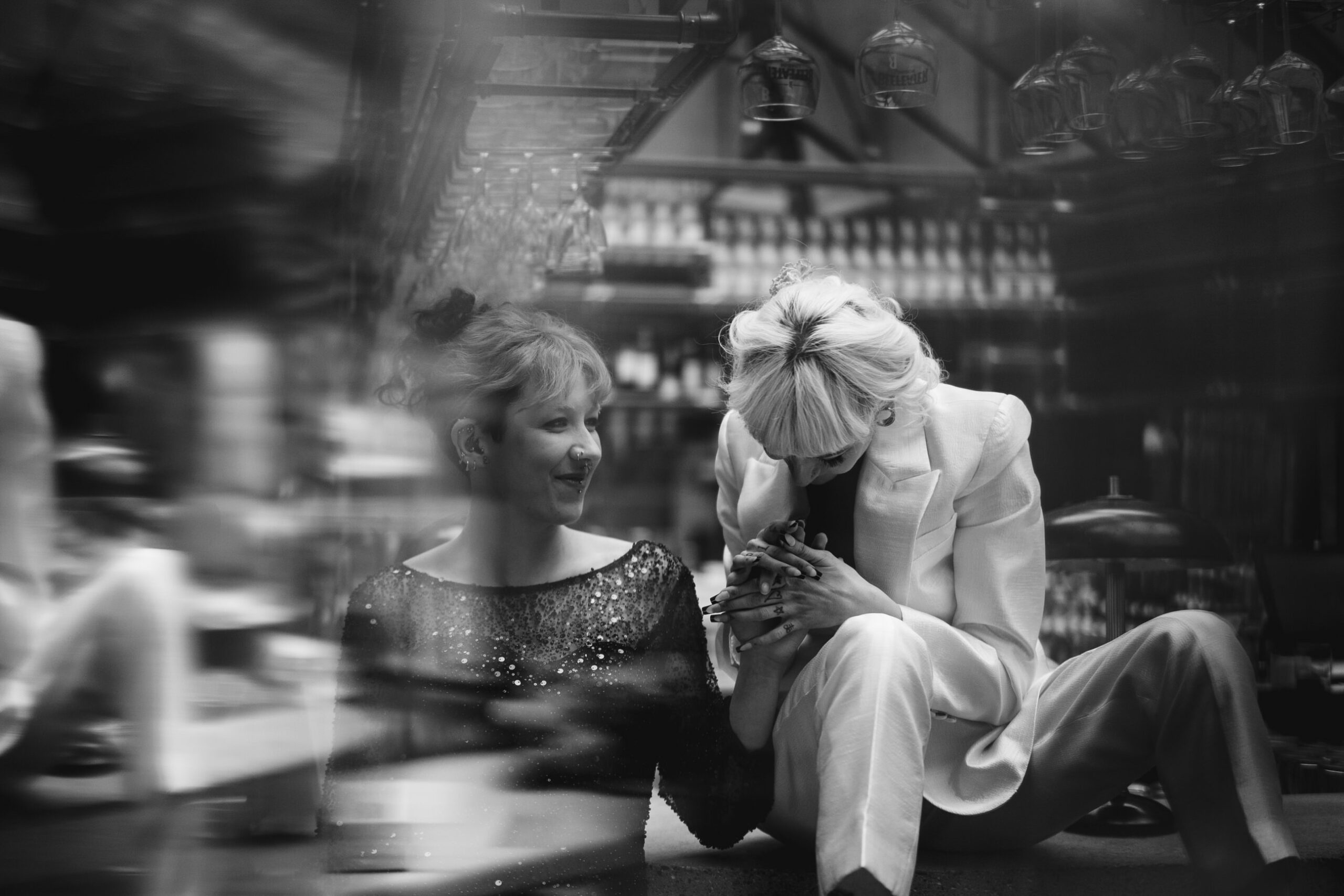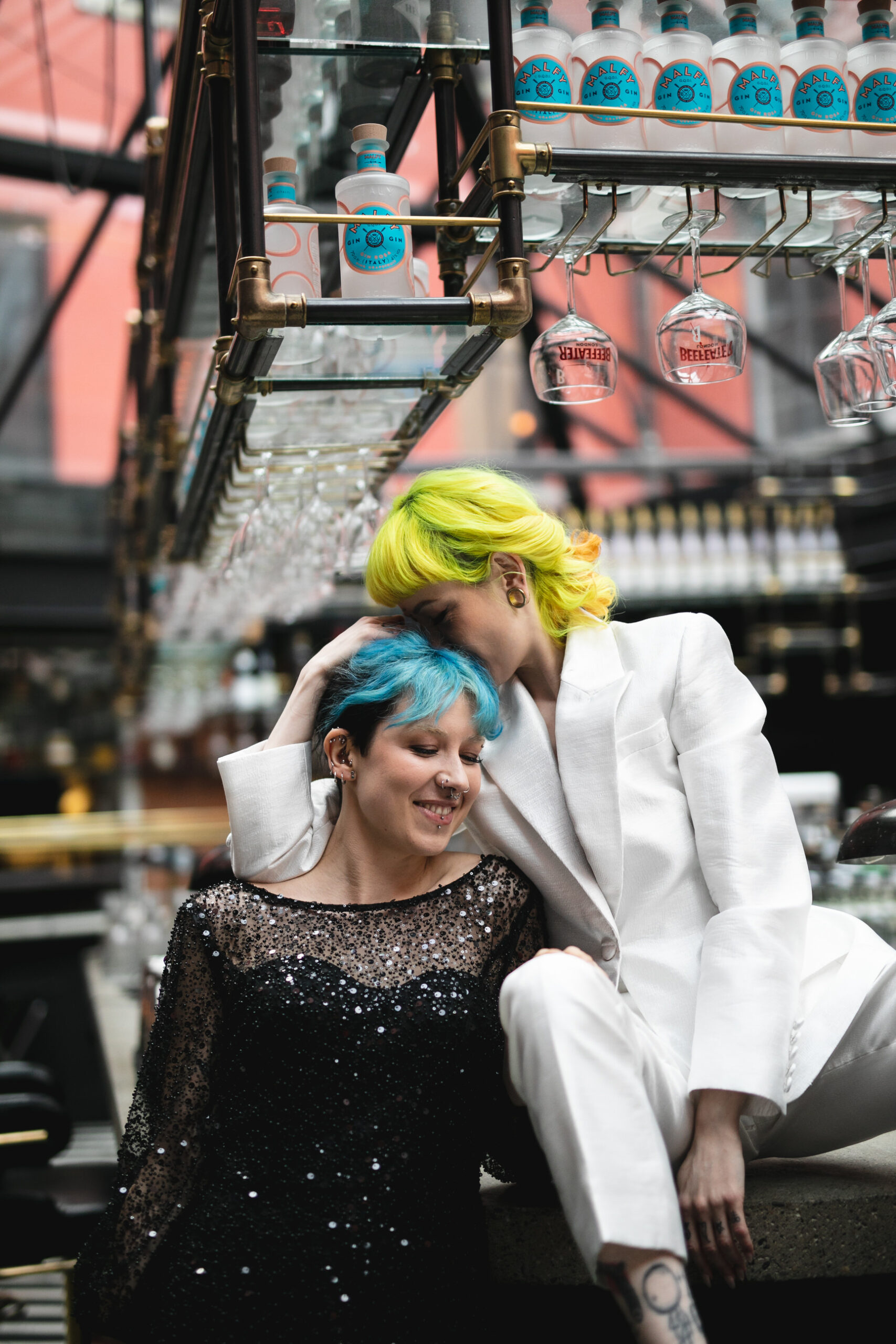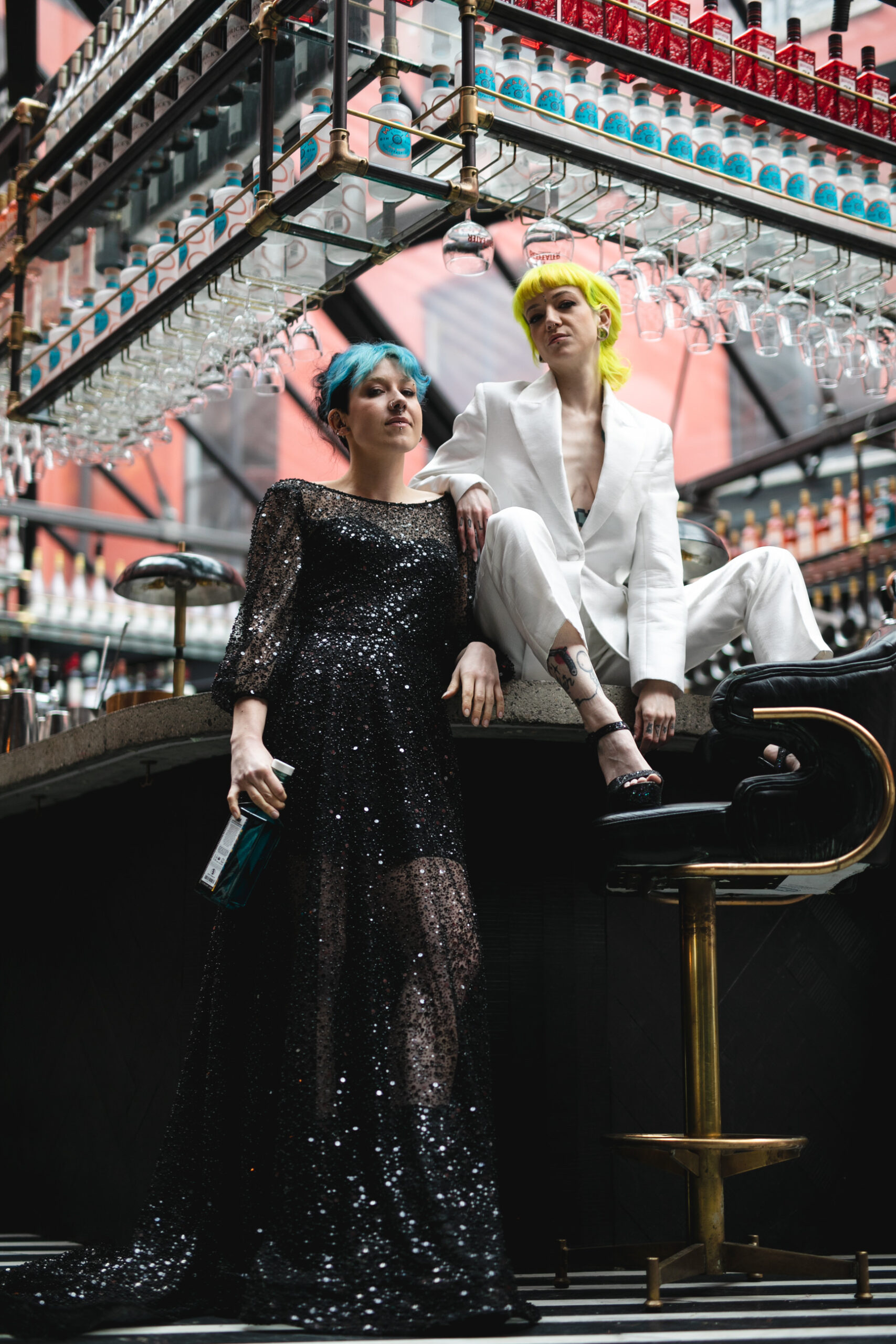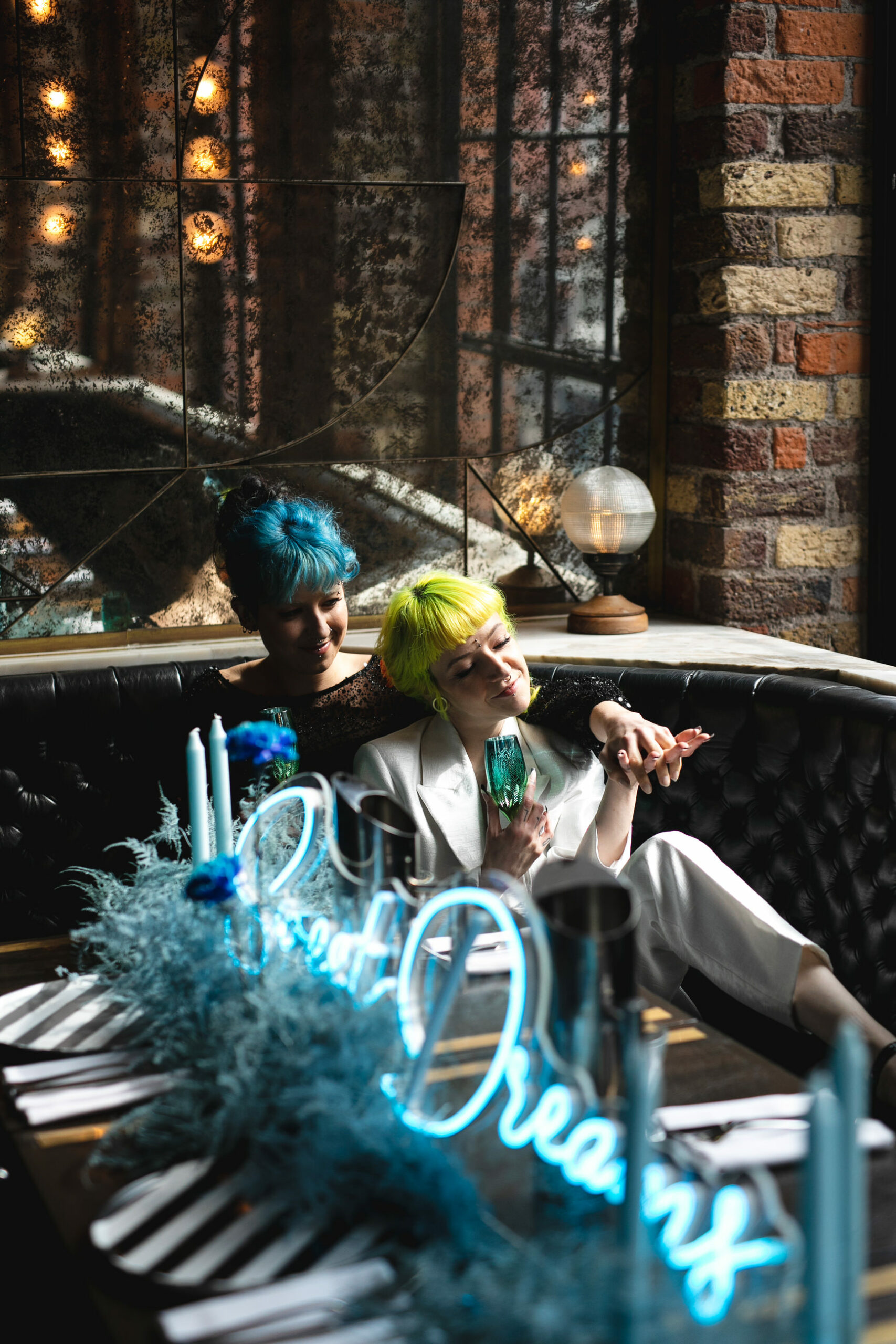 Outfit Deets
'I Do' Suit  – Not Another White Dress
Black Diamond Dress – Not Another White Dress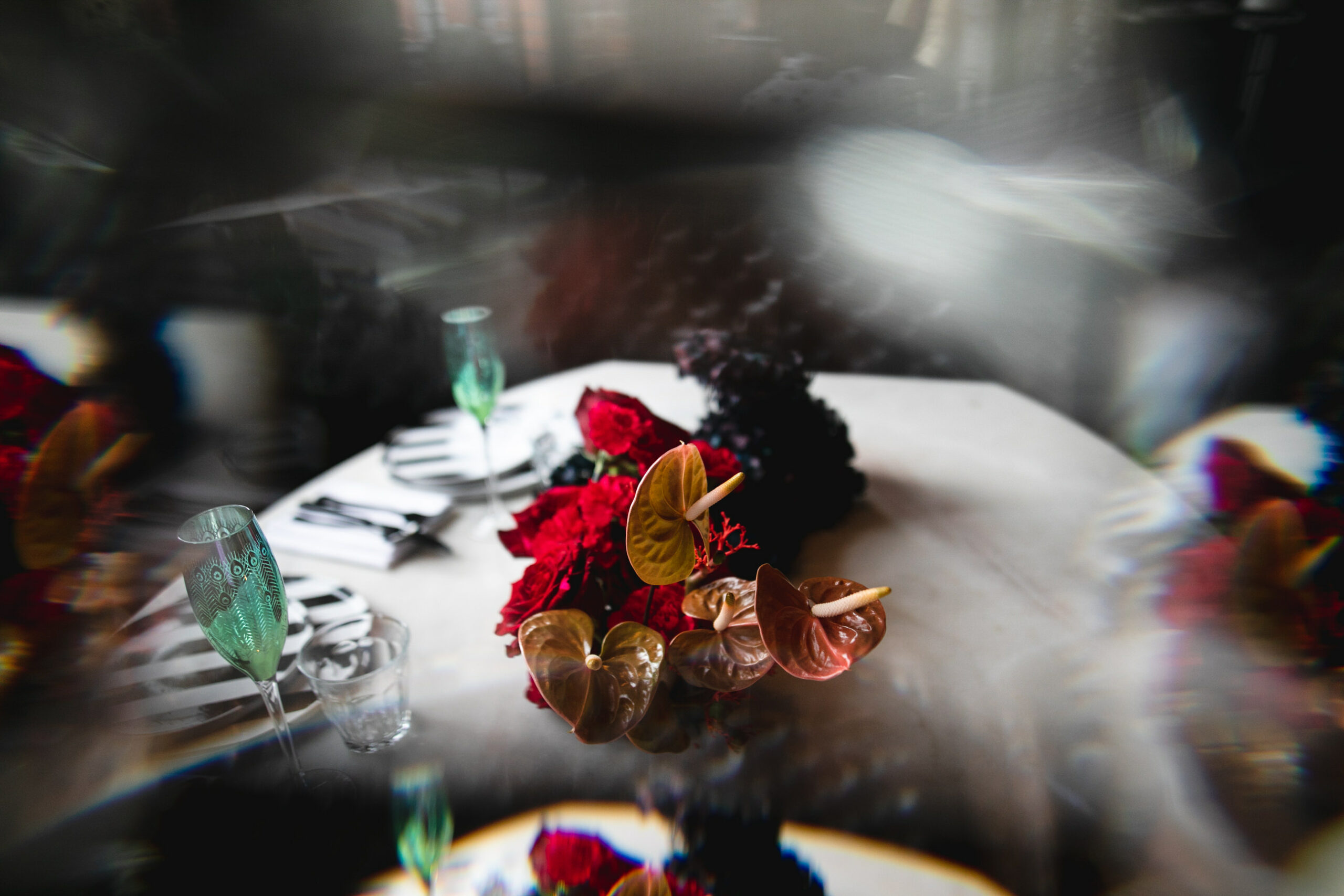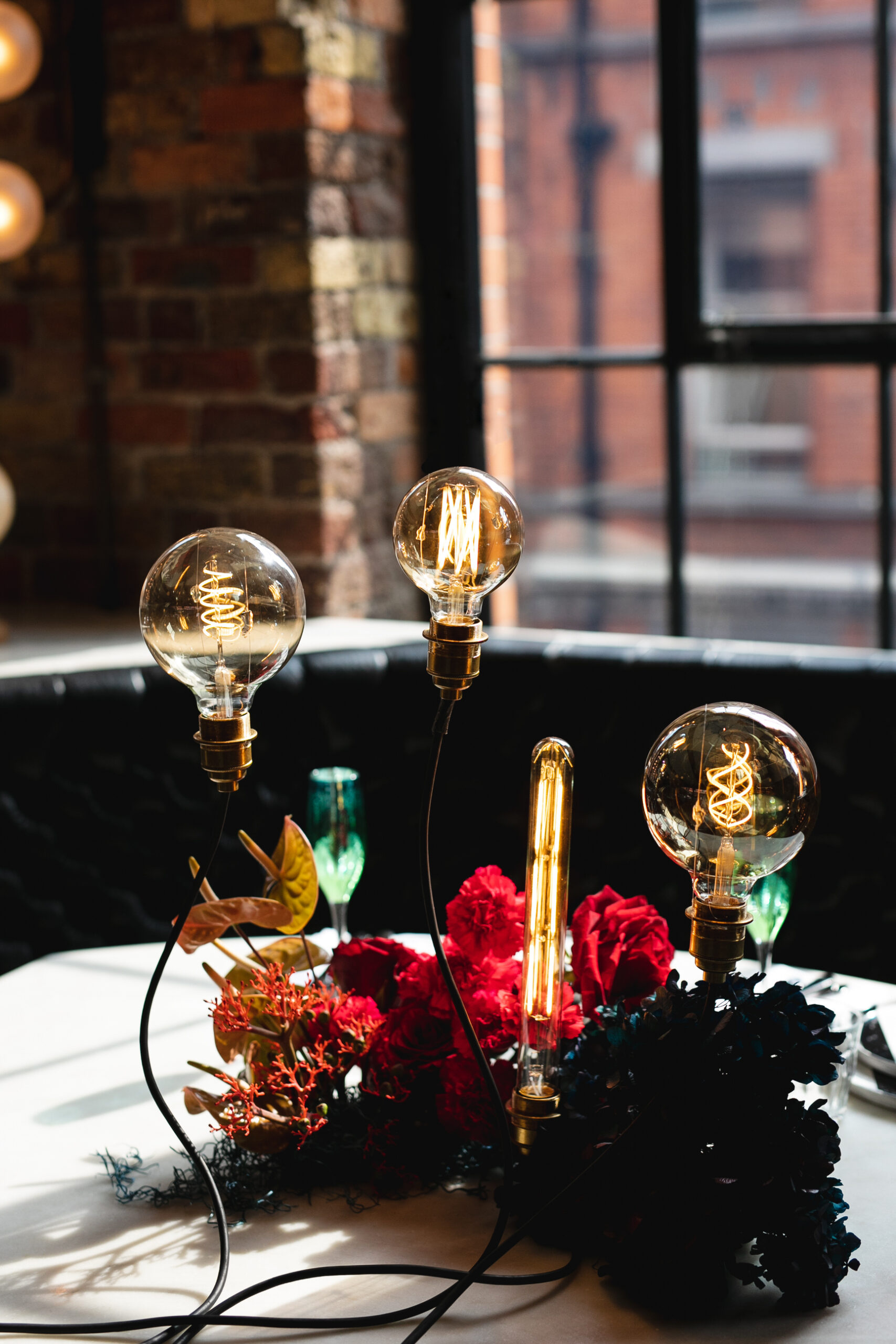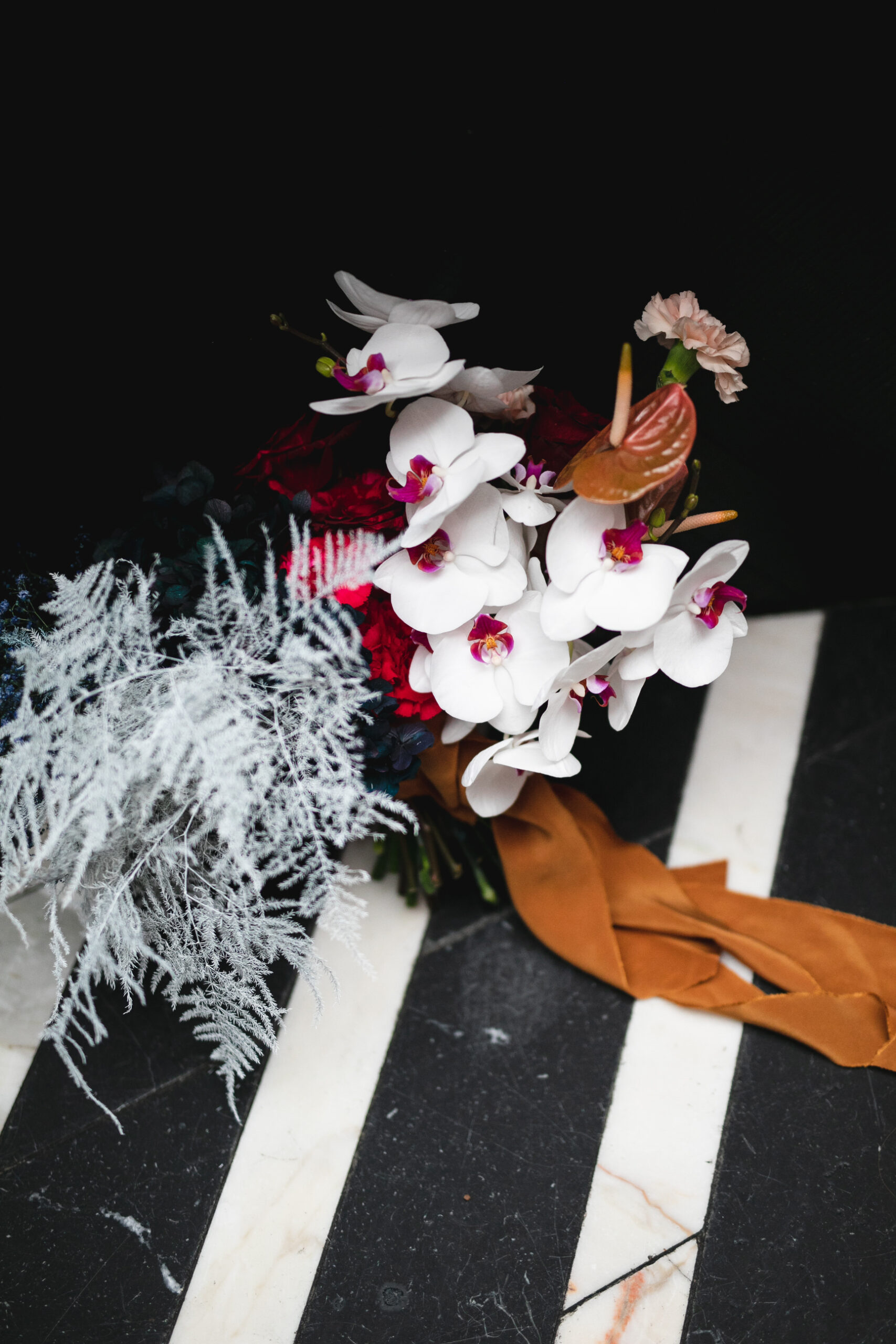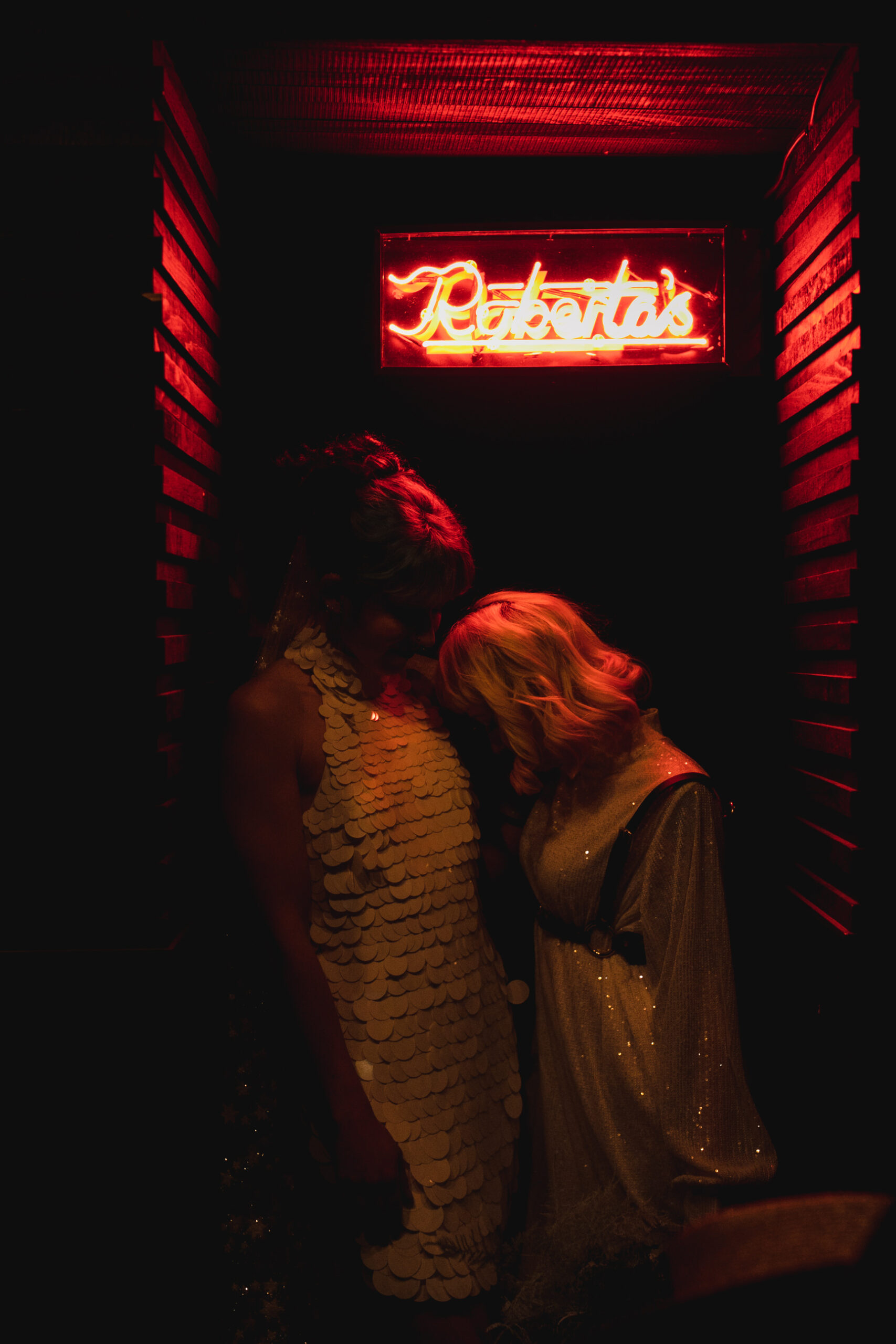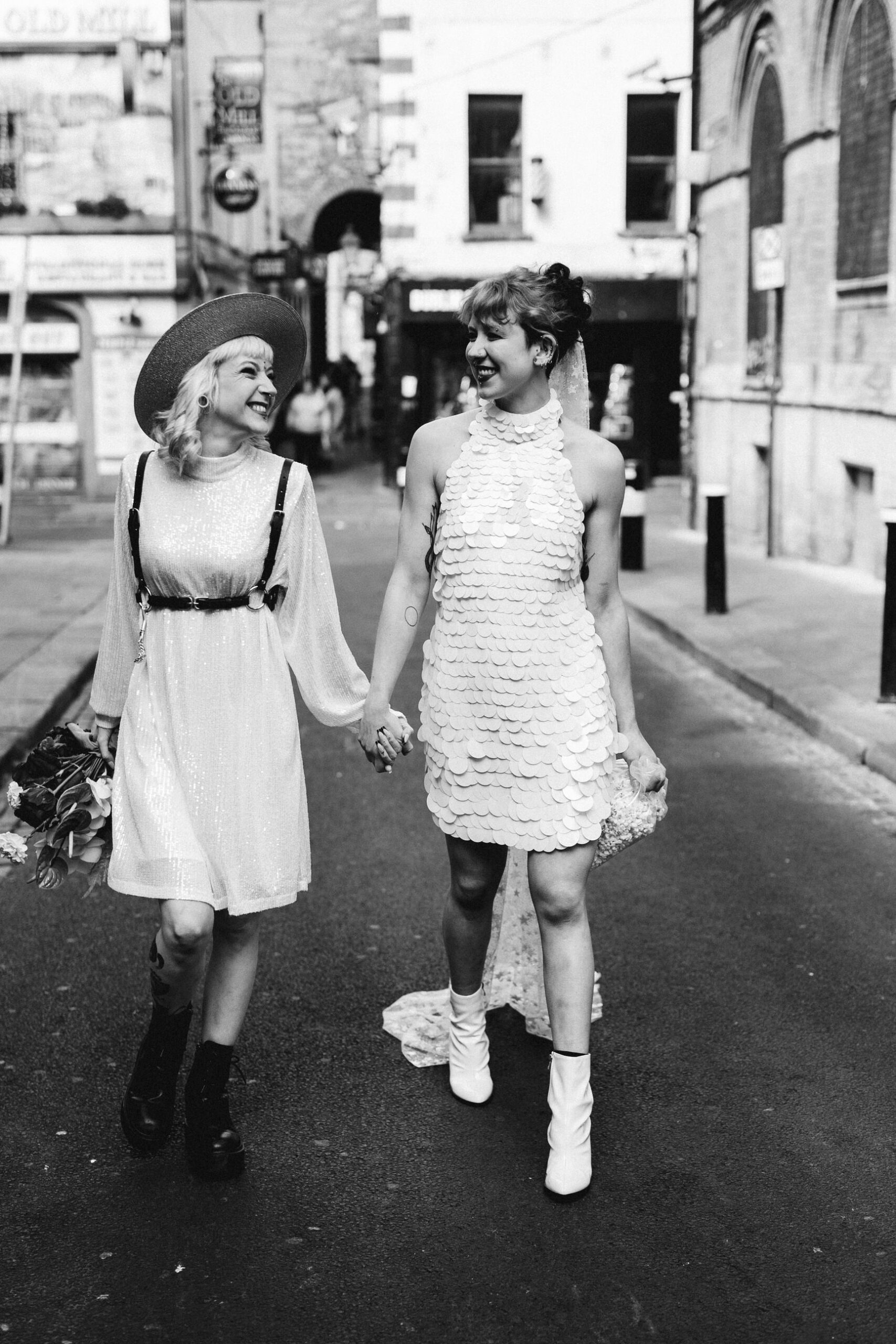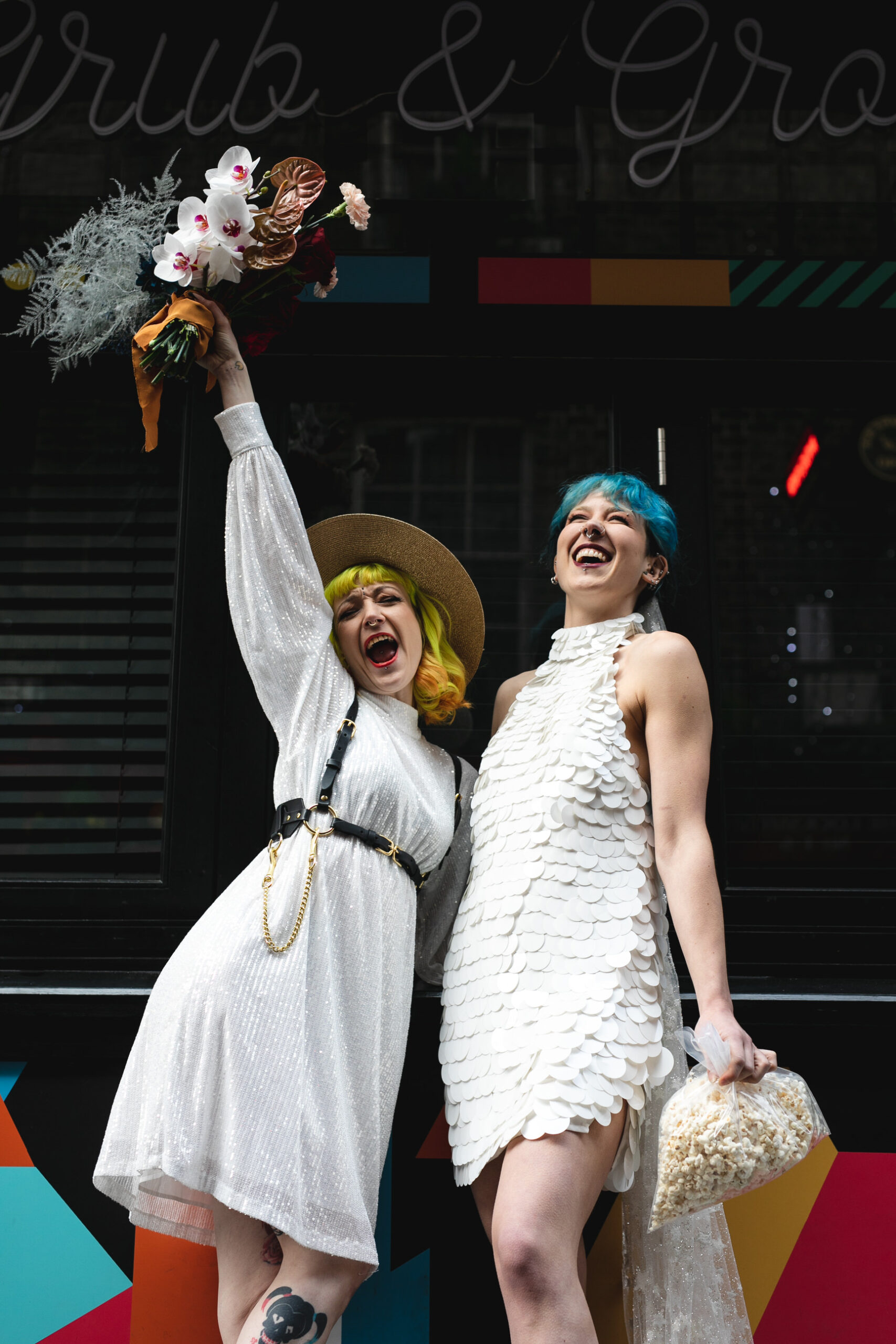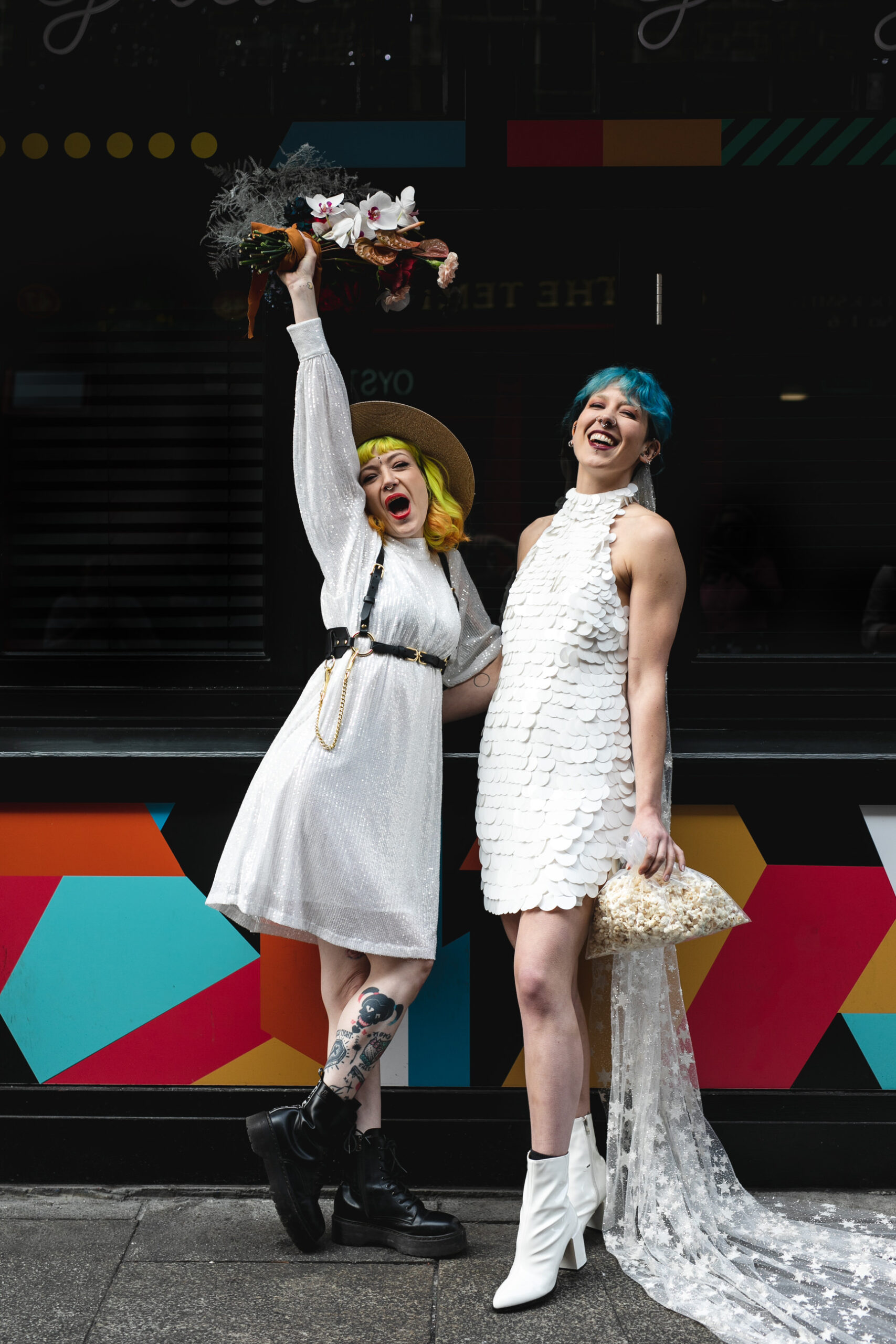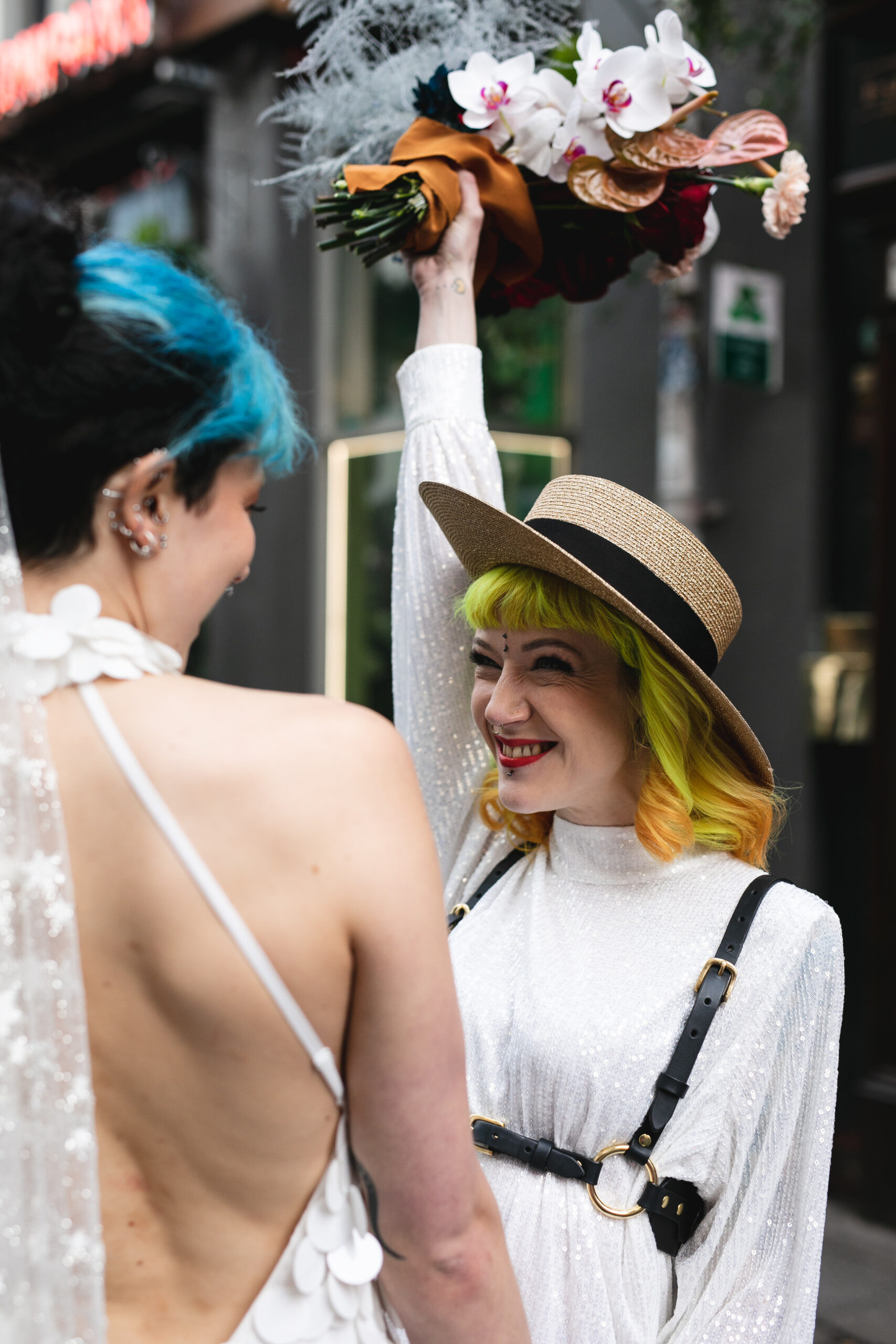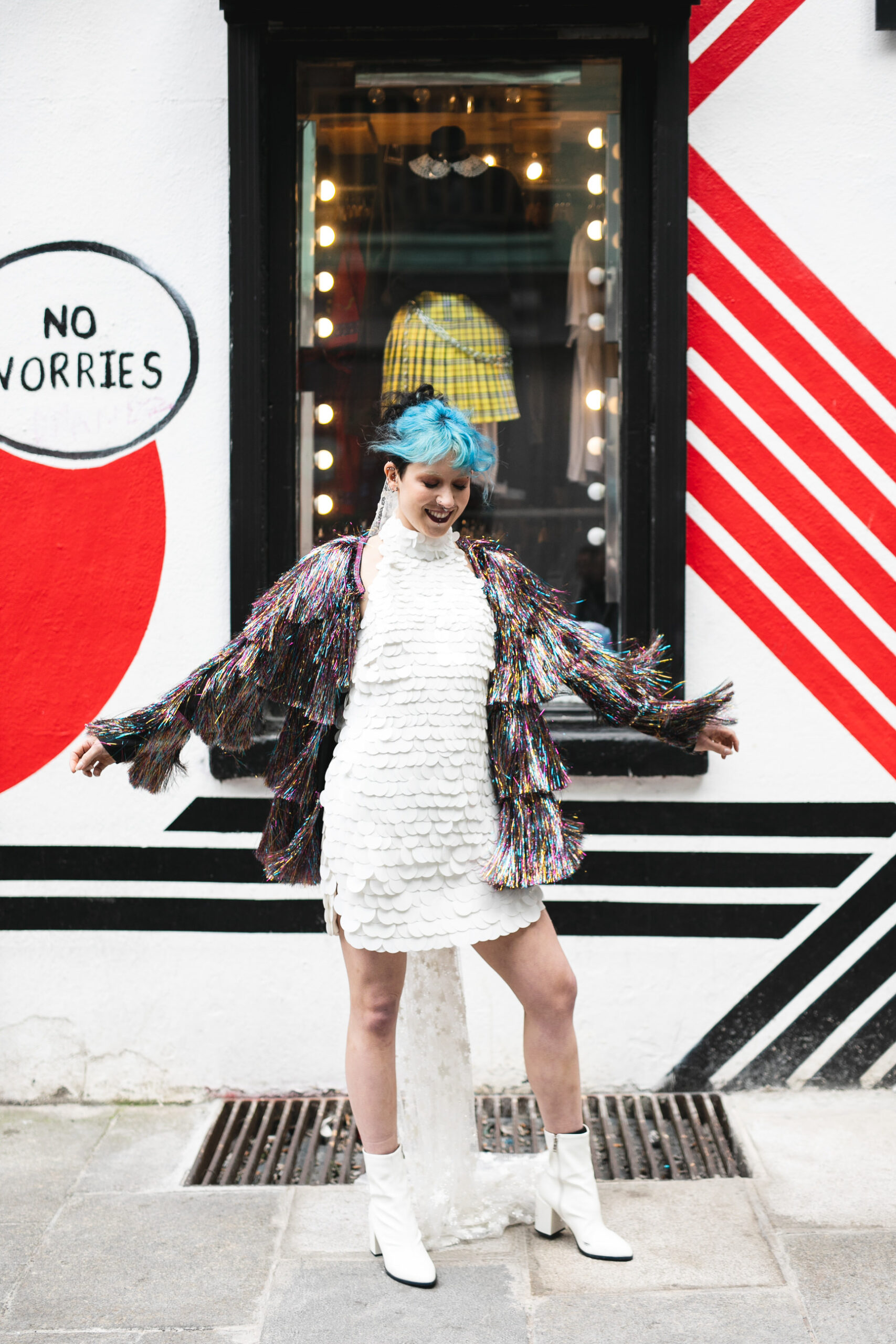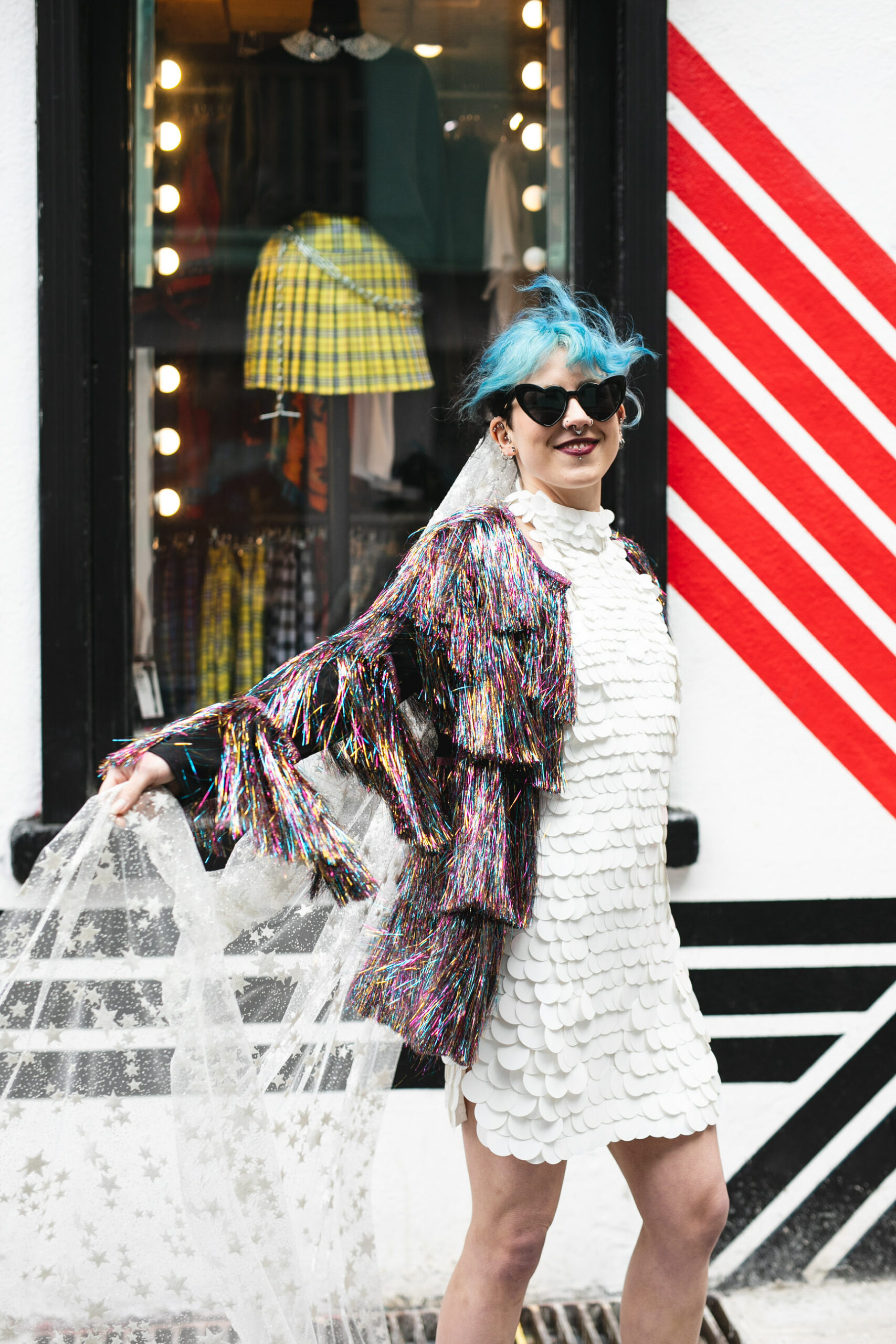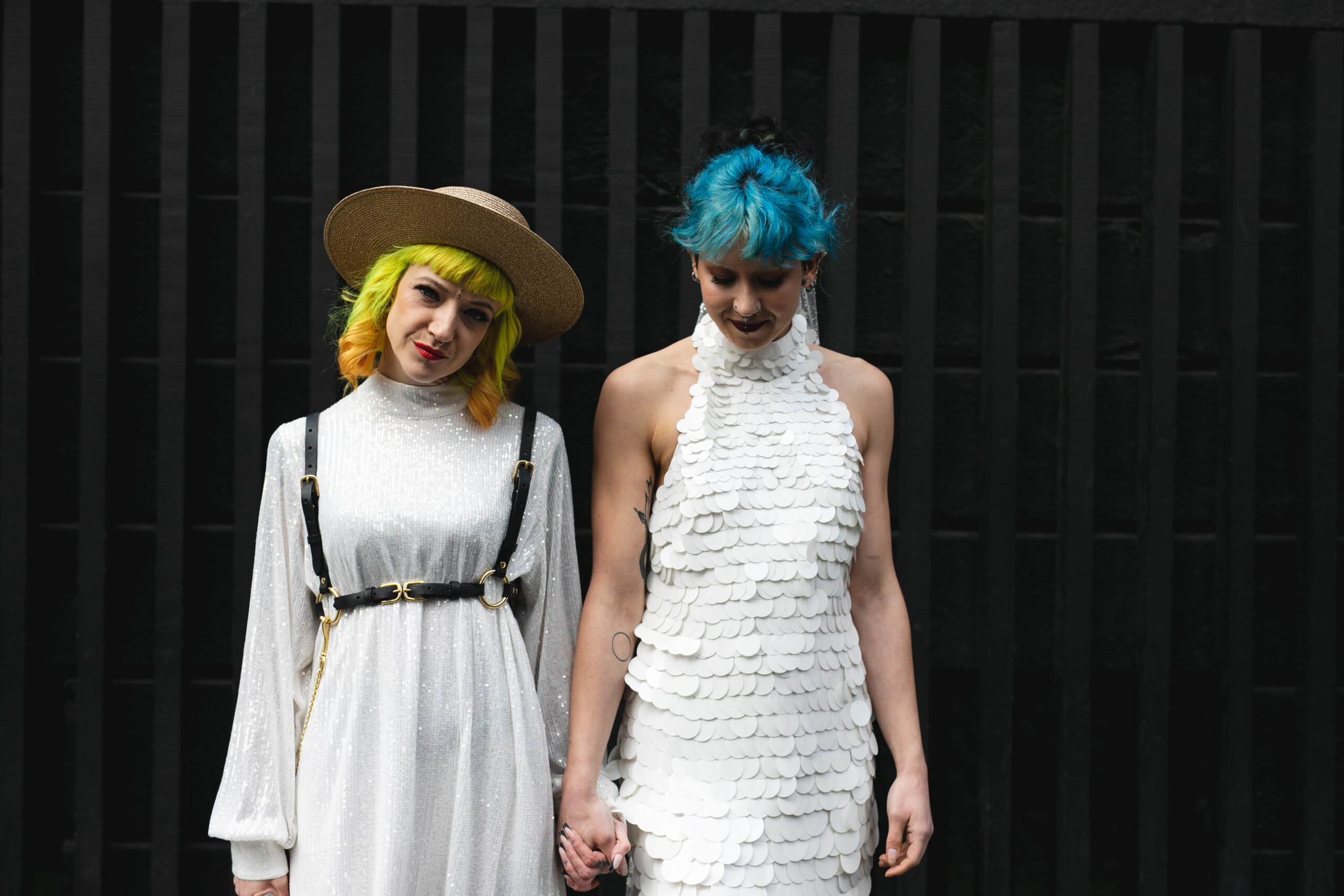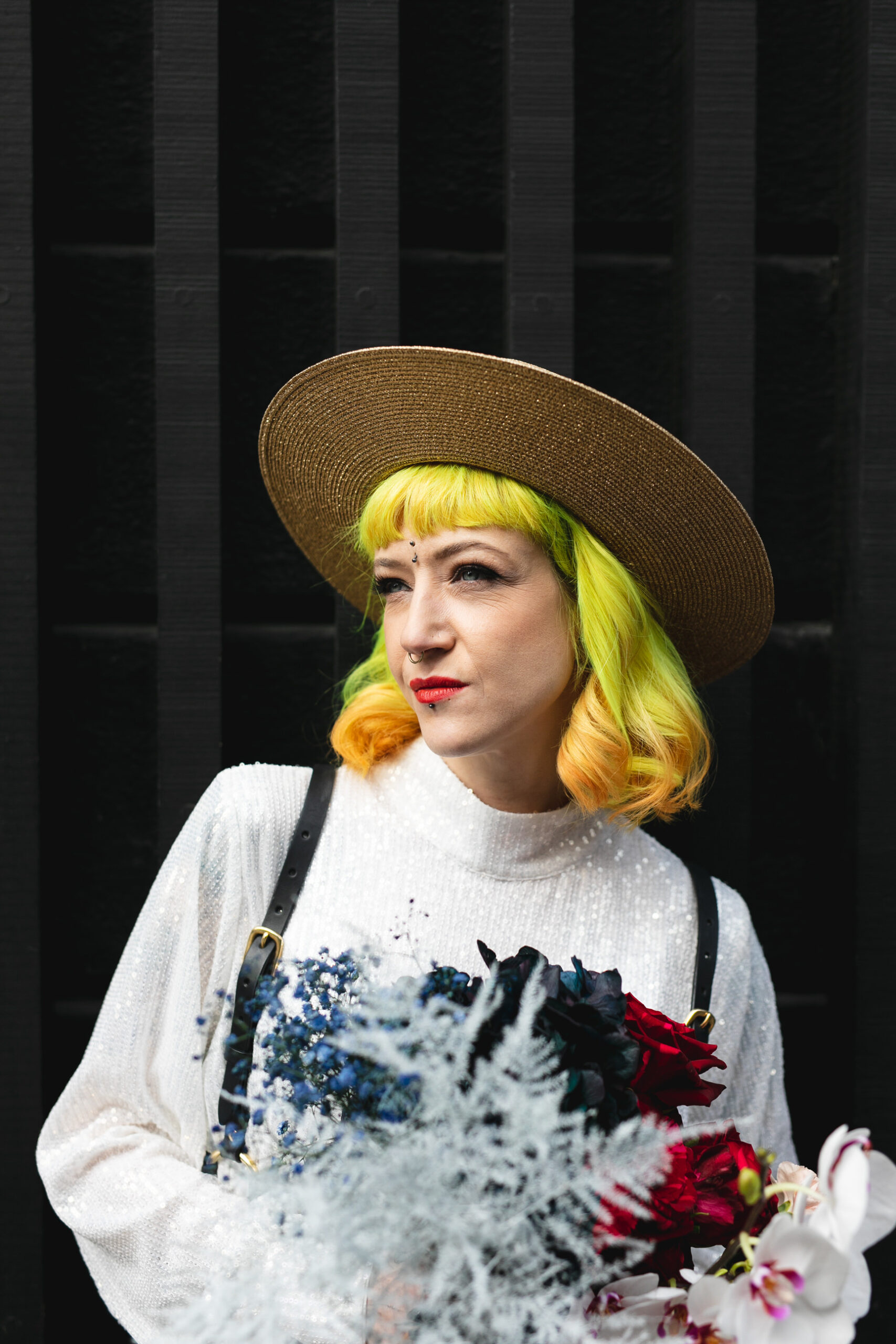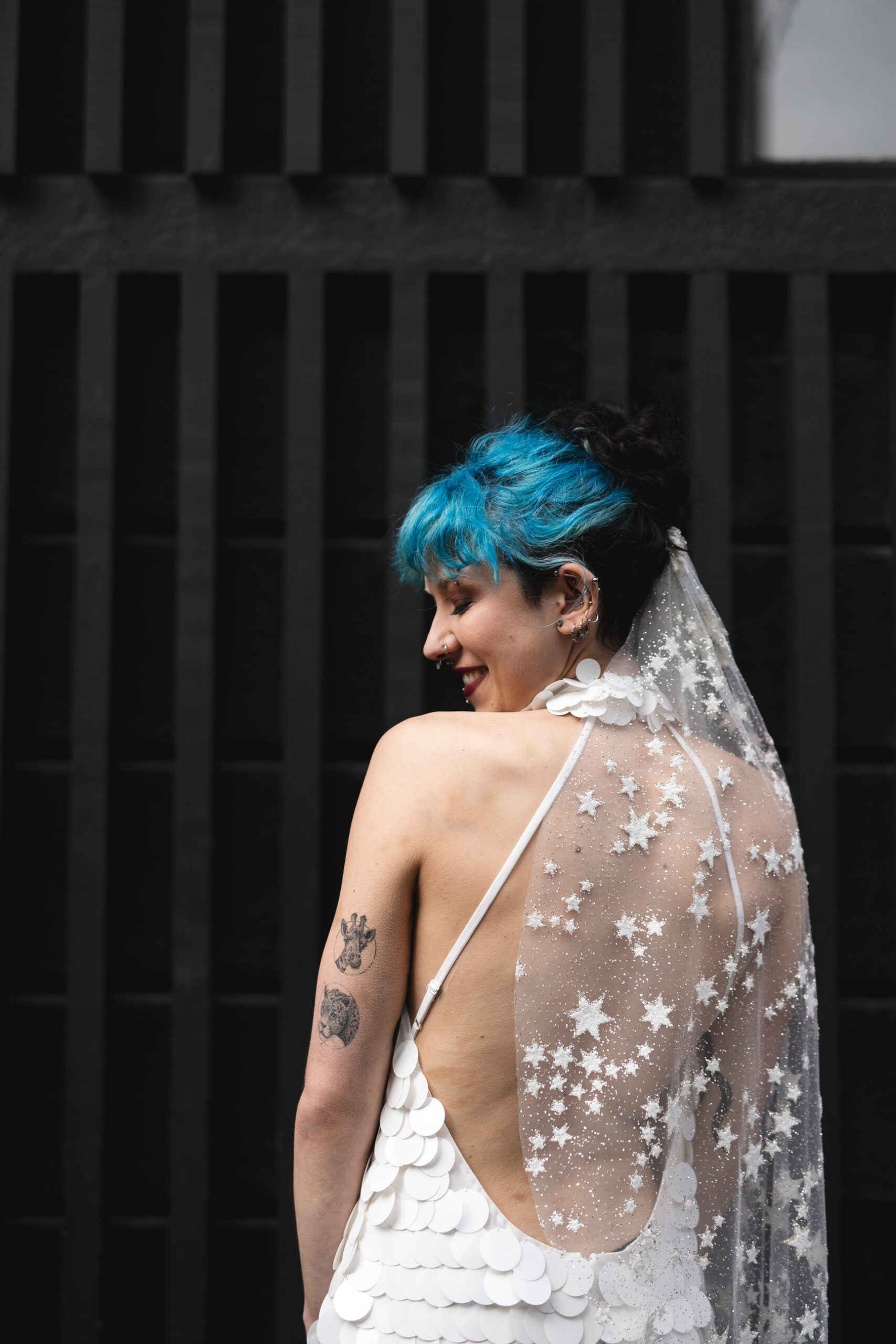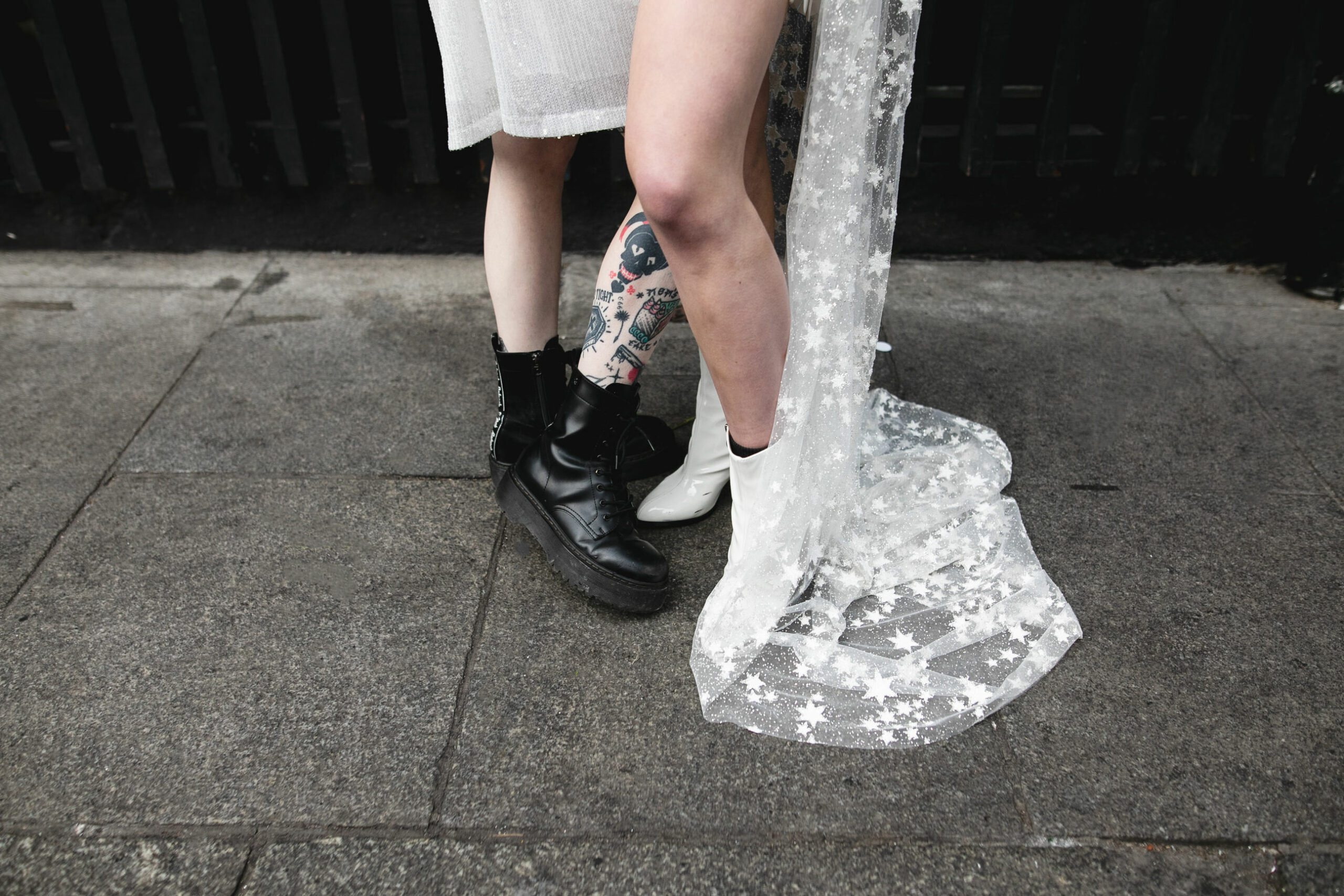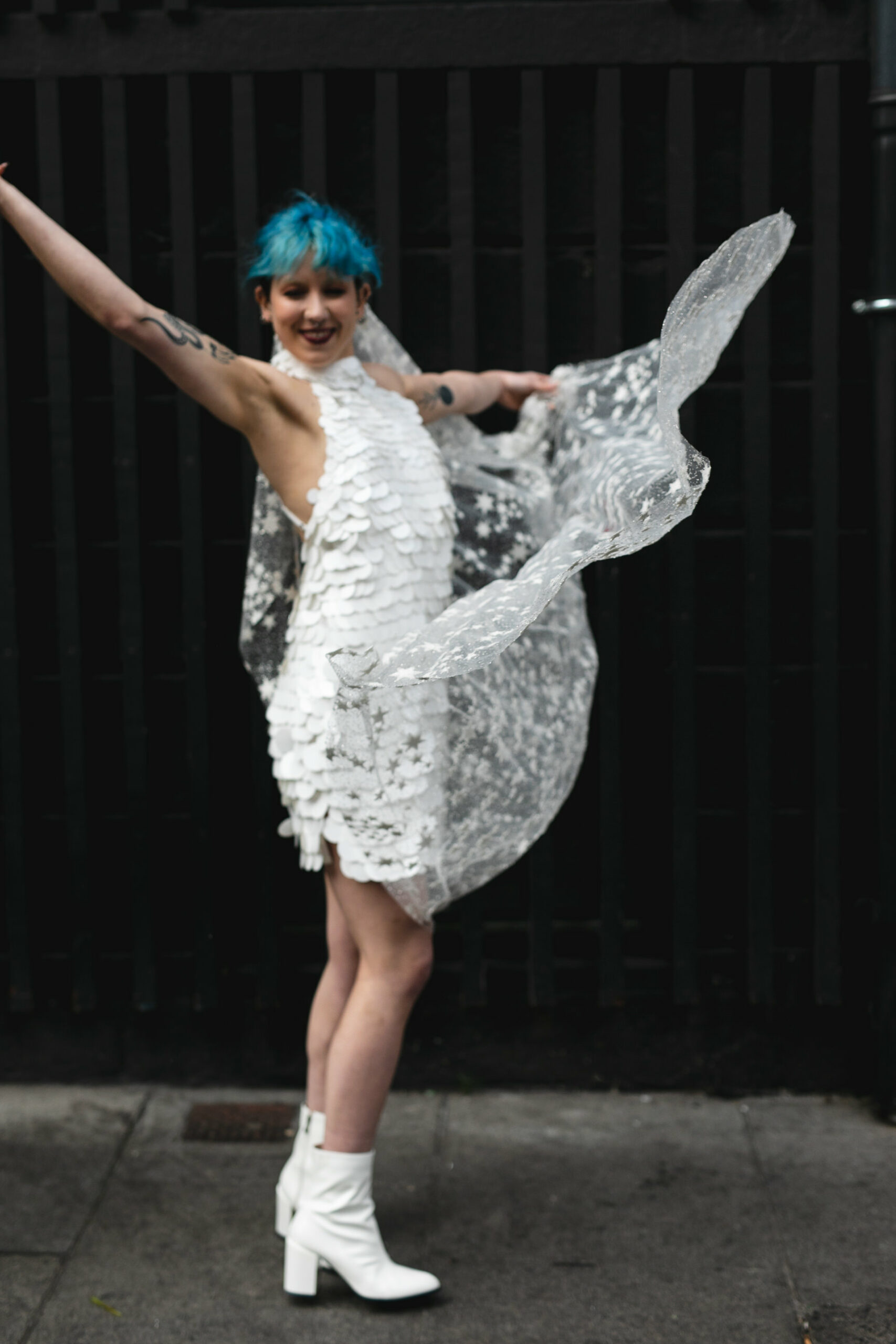 Outfit Deets
Sleeveless Dress – ASOS
Balloon Sleeve Dress – ASOS 
Hat – Gucci 
Harness – Ardeo Studio
Veil – Not Another White Dress