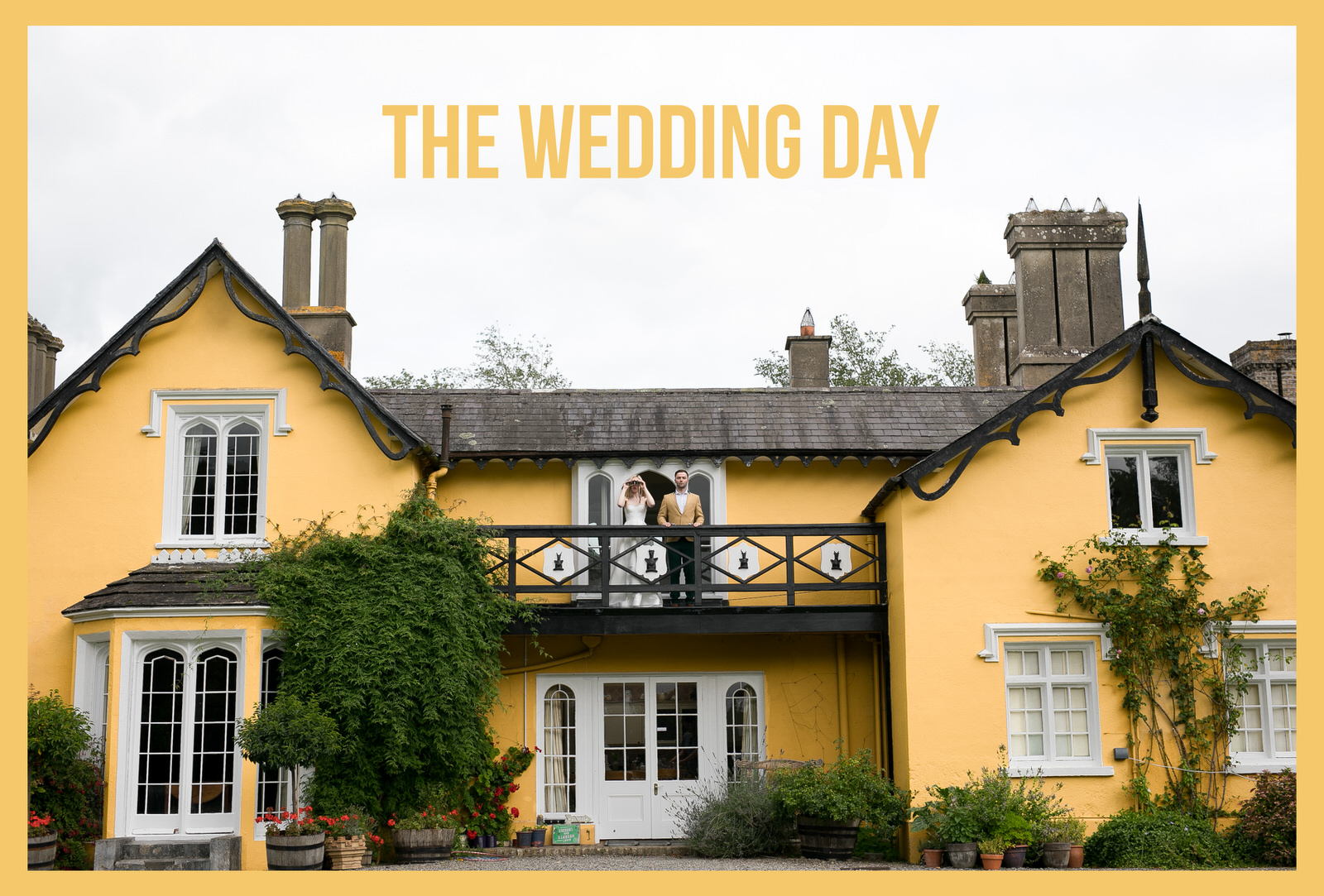 I have always been a huge Wes Anderson fan and when I shot in Martinstown House for the first time last autumn the symmetry everywhere and the vibrant colour of the house & gardens immediately made me think of Fantastic Mr. Fox.
After returning for an open day in spring I fell in love with it again and knew I wanted to pull a fun shoot together. I was so delighted when Jessica from Martinstown House  said she loved the idea and handily enough some of their favourite recommended suppliers were also showing on the open day so I instantly had an amazing florist & baker on board.  After that it didn't take long to find some fellow Wes fans & assembly a super talented team to take part. I've listed everyone involved below, they really are savage at what they do so if you're on the hunt for suppliers for your wedding day or models for a shoot make sure to check them all out!
Venue: Jessica – Martinstown House, Kildare
Stylist: Lorraine – Elk Sylist
Hair: Lou – Hair by Lou Merryweather 
Make-up Artist: Nicola – Nicola Plummer Make-up 
Cake: Sheila – Chic n' Sugar
Flowers: Josephine – Wedding Flowers by Josephine 
Bride: Tiegan G – Distinct Model Management 
Groom: Brian O – Distinct Model Management 
Second Shooter: Joe – Joseph Carr Photography
Dresses: Alice May Bridal 
Suits: ASOS 
Colour Palette: Our stylist Lorraine picked a beautiful colour palette that drew inspiration from both the house & grounds but also of course from some Wes Anderson films. With the yellows & reds featuring heavily in Fantastic Mr Fox, greens in Moonrise Kingdom & the Darjeeling Limited and the pastel pink in the Grand Budapest Hotel & Royal Tenenbaums.

Look 1: This has inspiration coming from multiple movies. The hair style is inspired by Agatha from Grand Budapest Hotel & the fur coat is a more bridal take on Margot's heavy coat in the Royal Tenenbaums.
Look 2: We really lucked out when Lorraine spotted this beaut of a dress in Alice May Bridal, the colours just matched the palette perfectly! We kept it simple & Lou did a super pretty half-up half-down hairdo like Suzy in Moonrise Kingdom.
Look 3: This was our actual Margot inspired hair & make-up look, with super heavy eyeliner and pin straight hair. We even found a pretty amazing Richie-esque suit for our groom Brian to rock too … can't believe I forgot to bring a headband along though, oh well!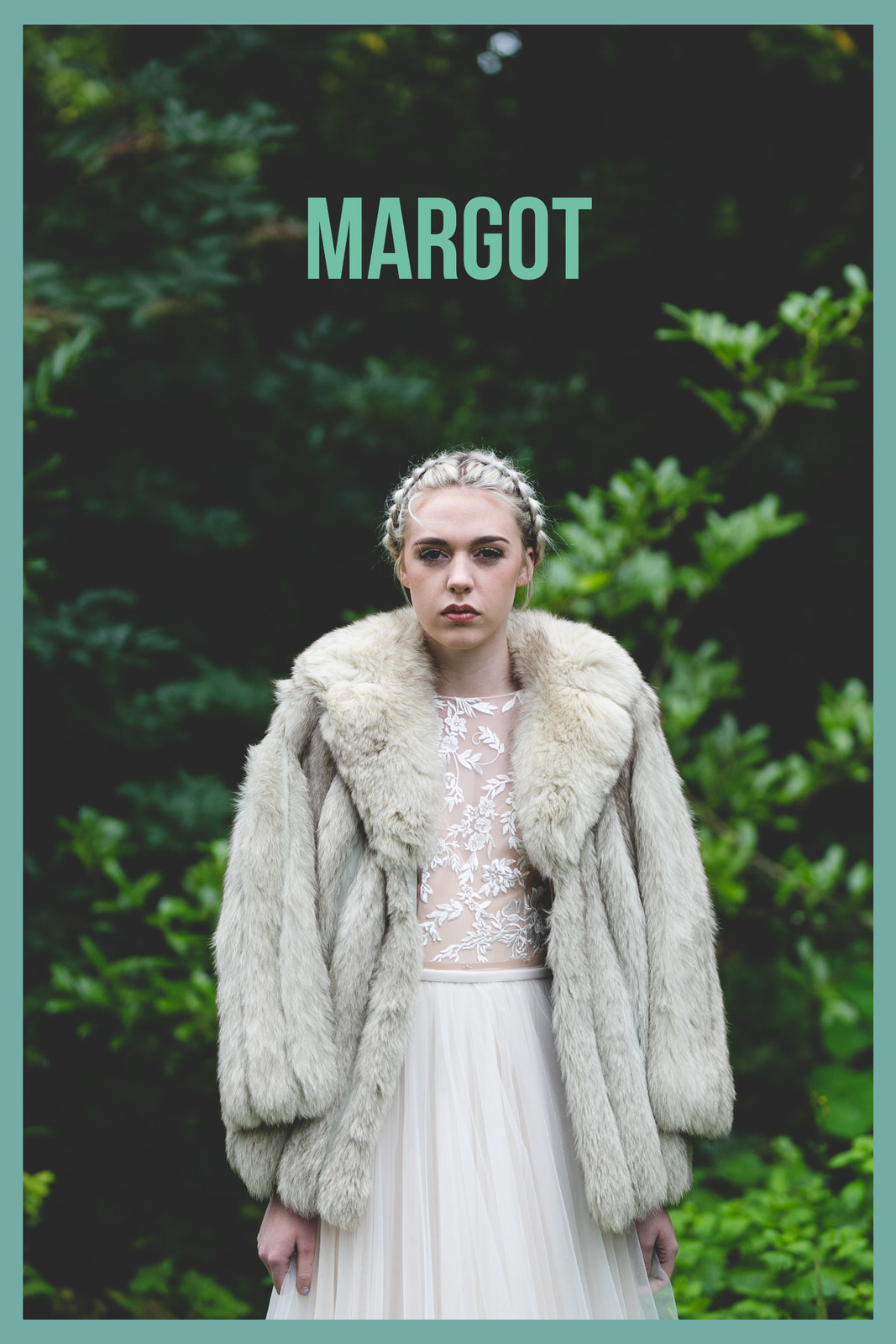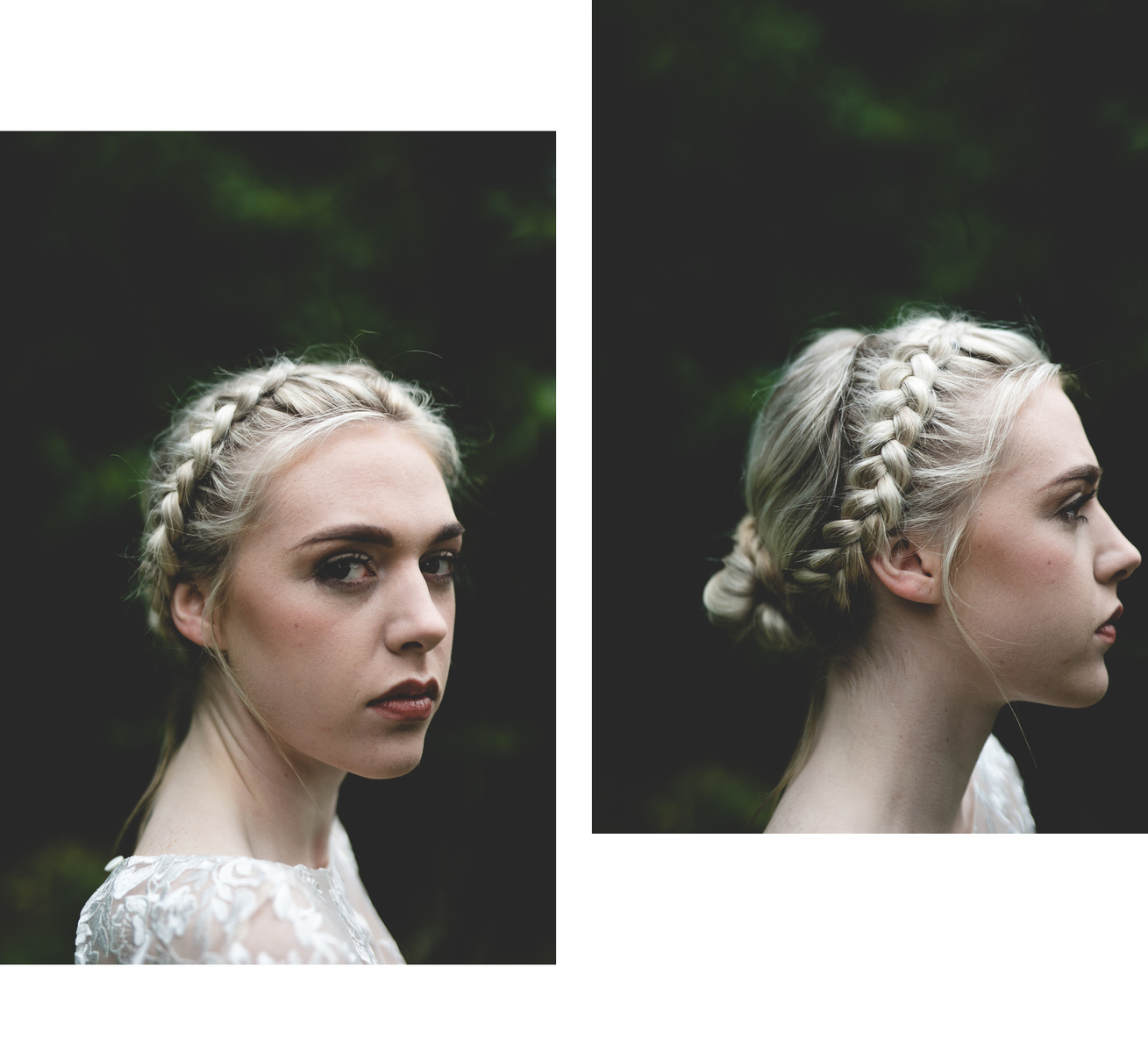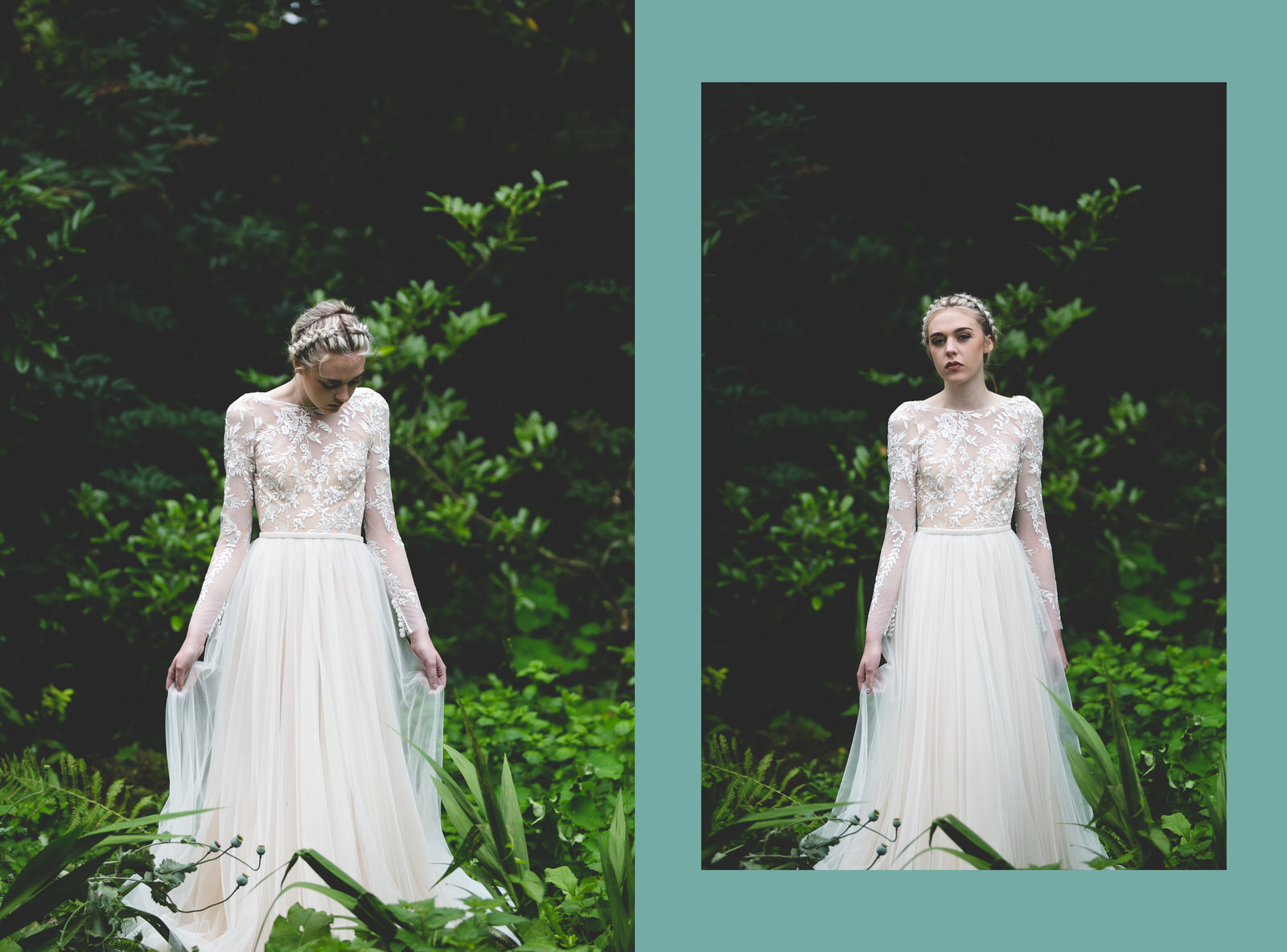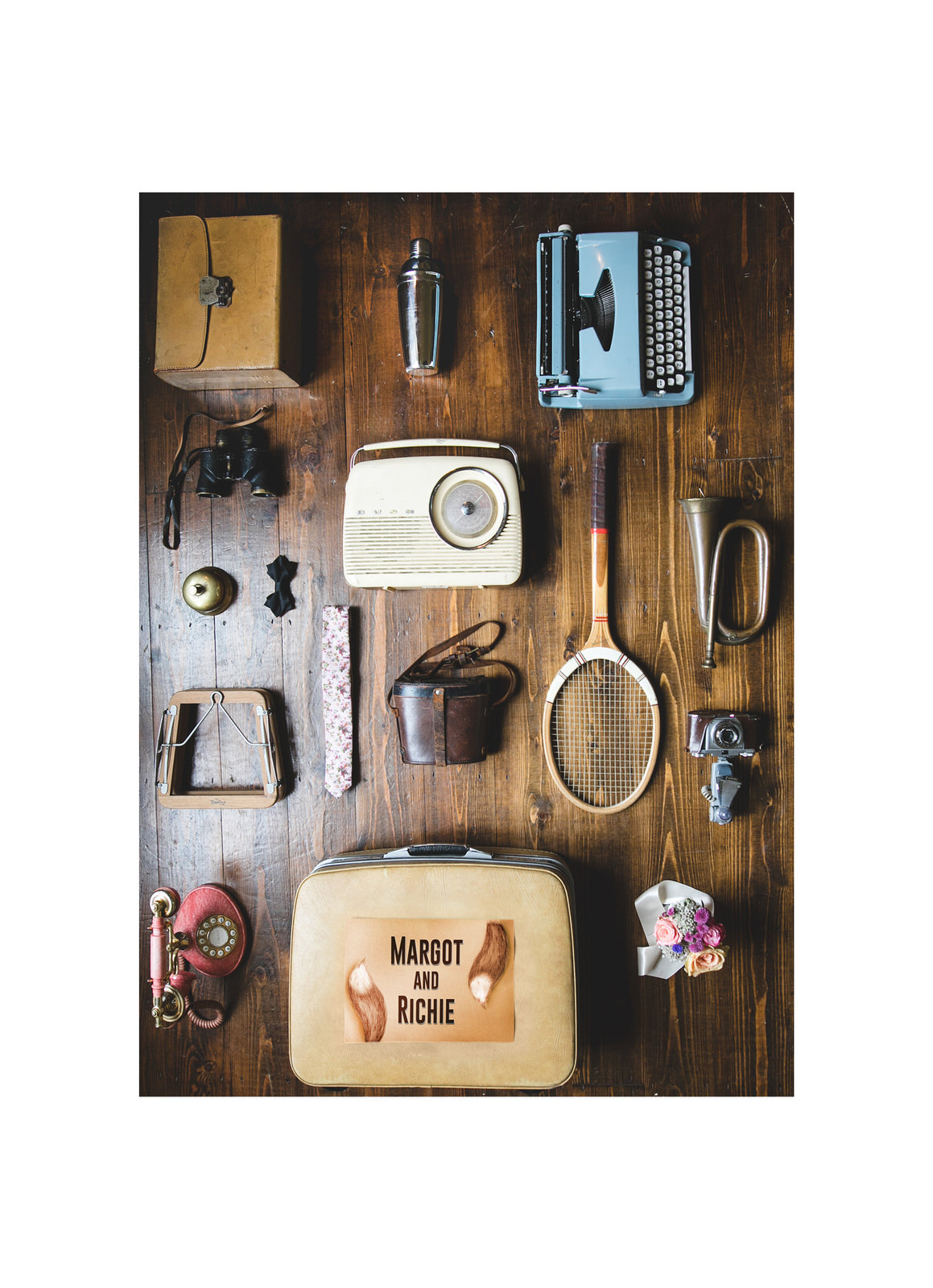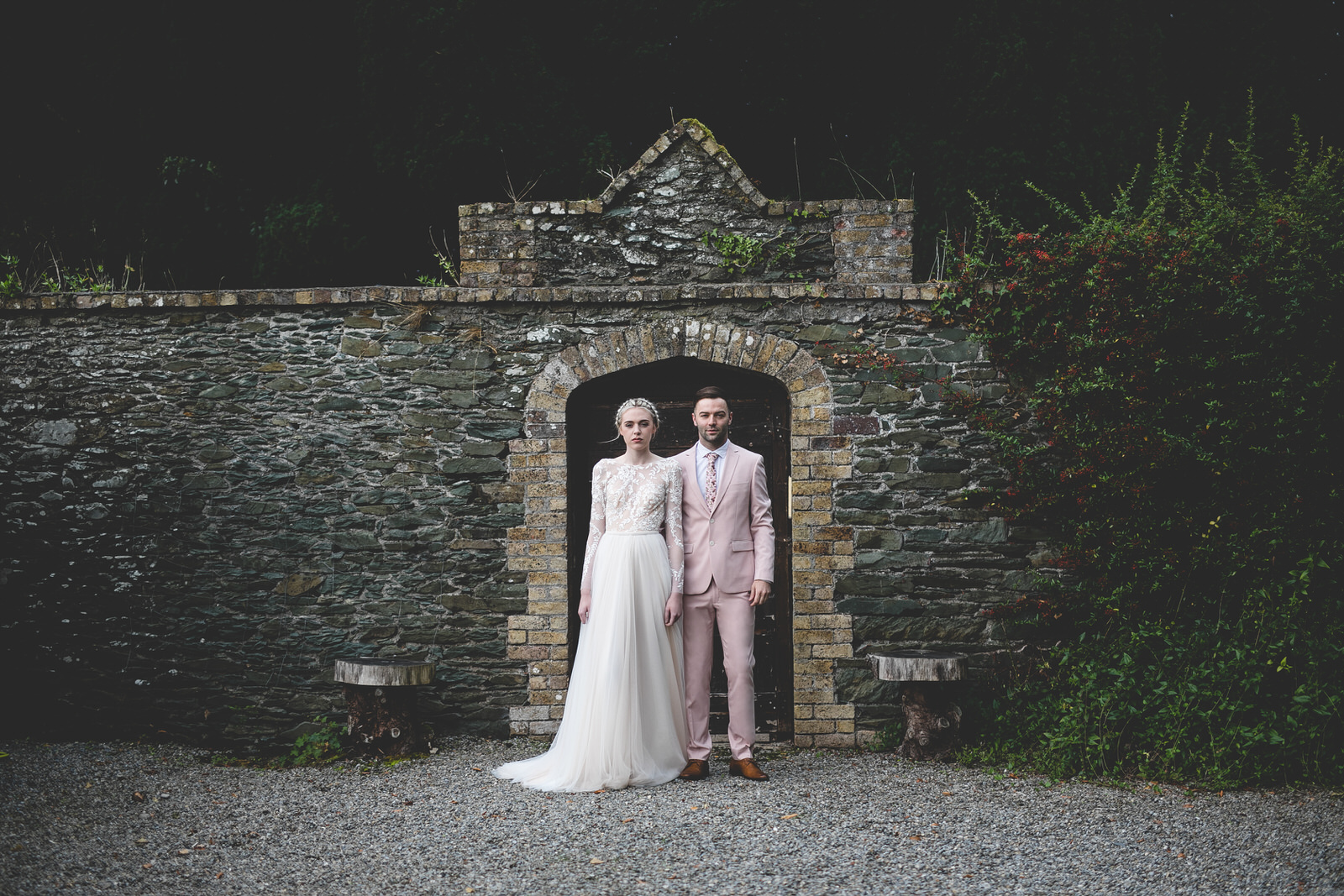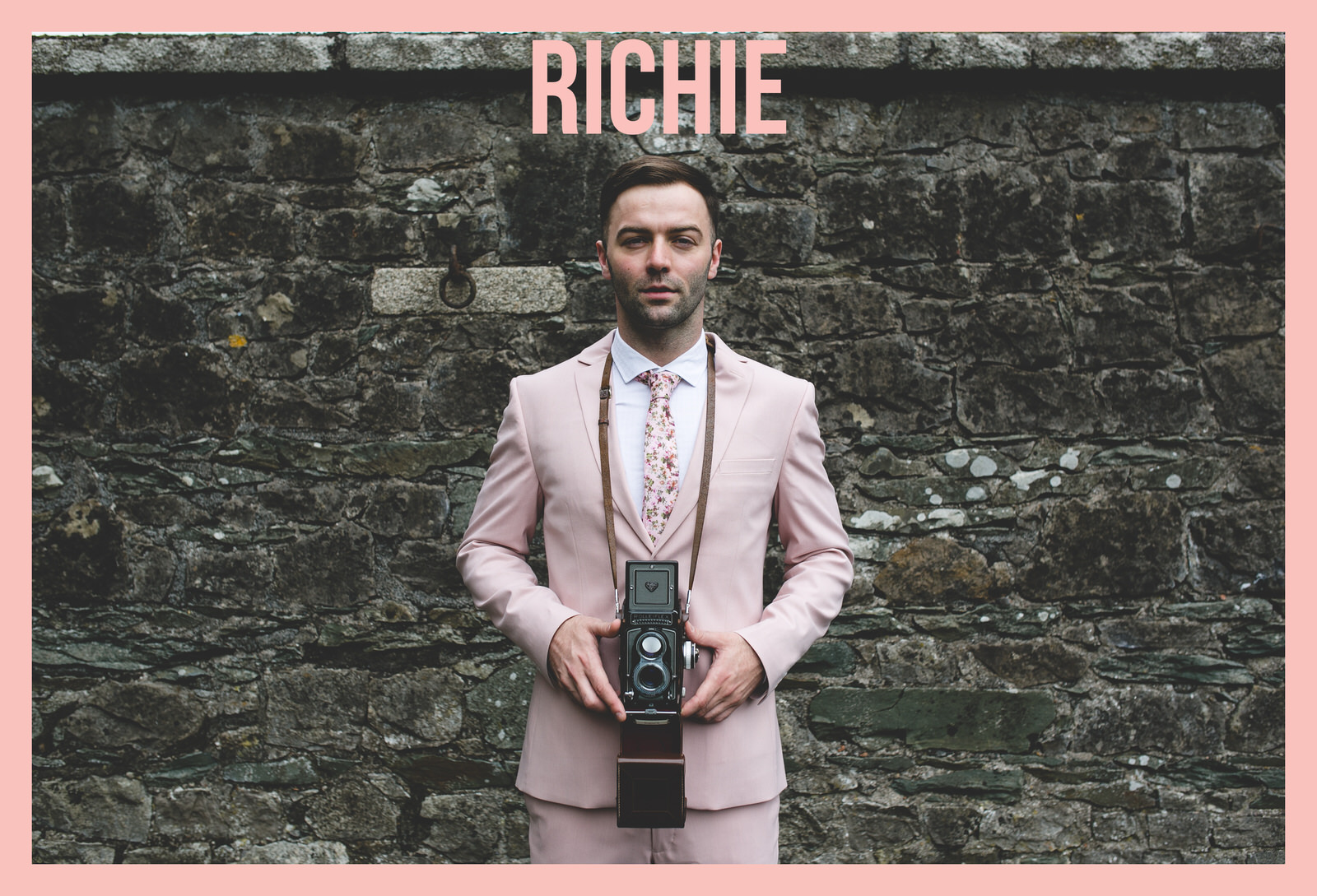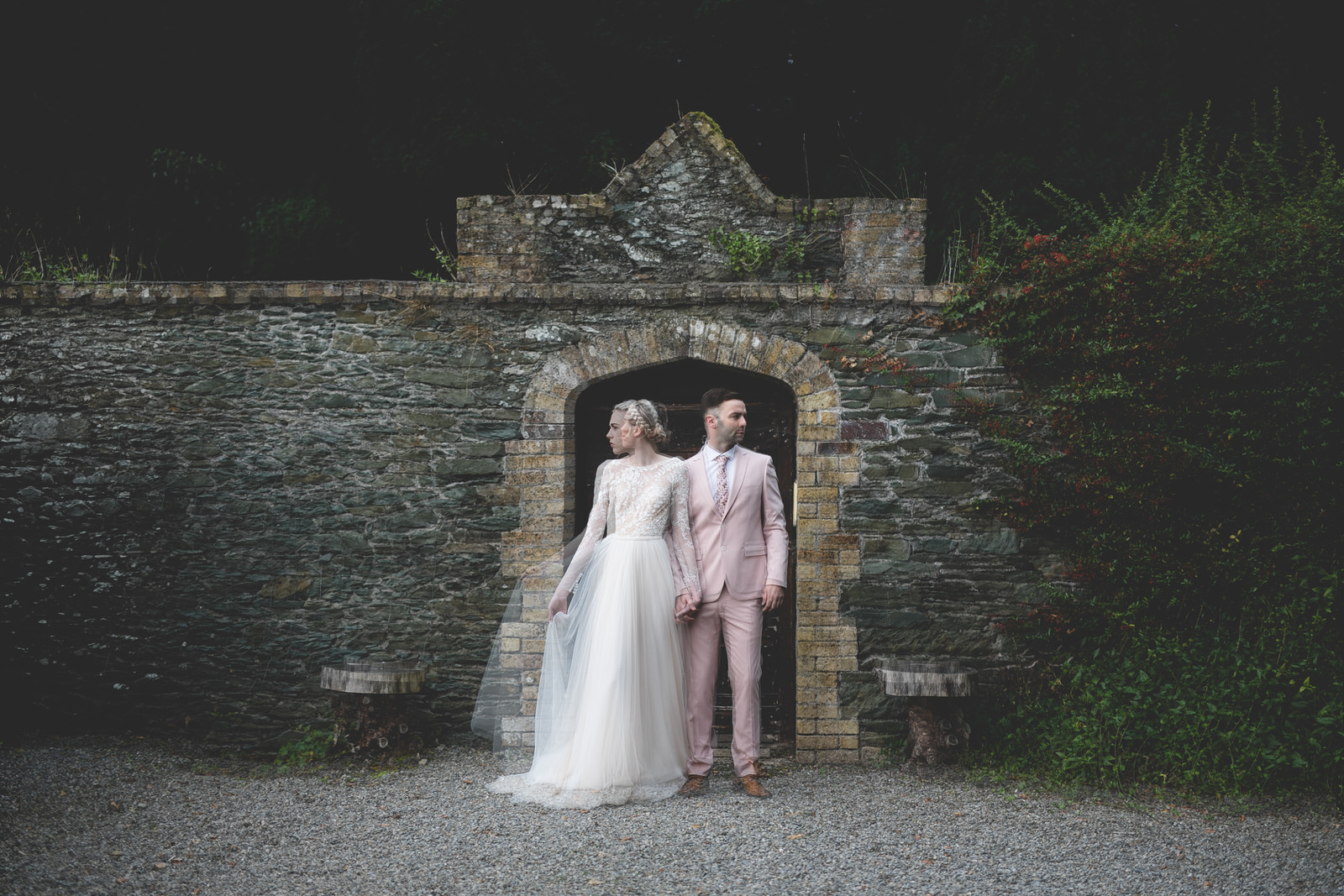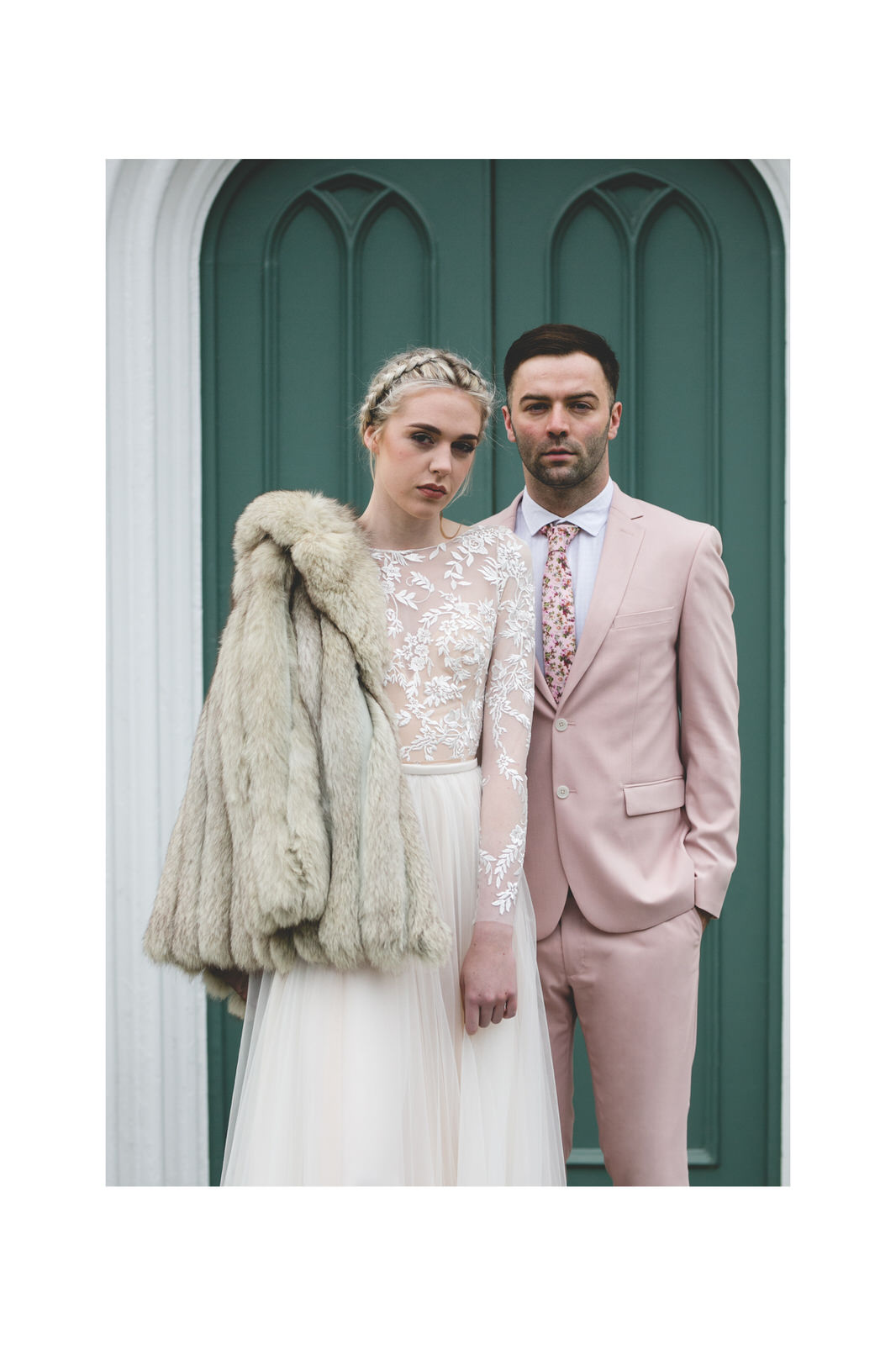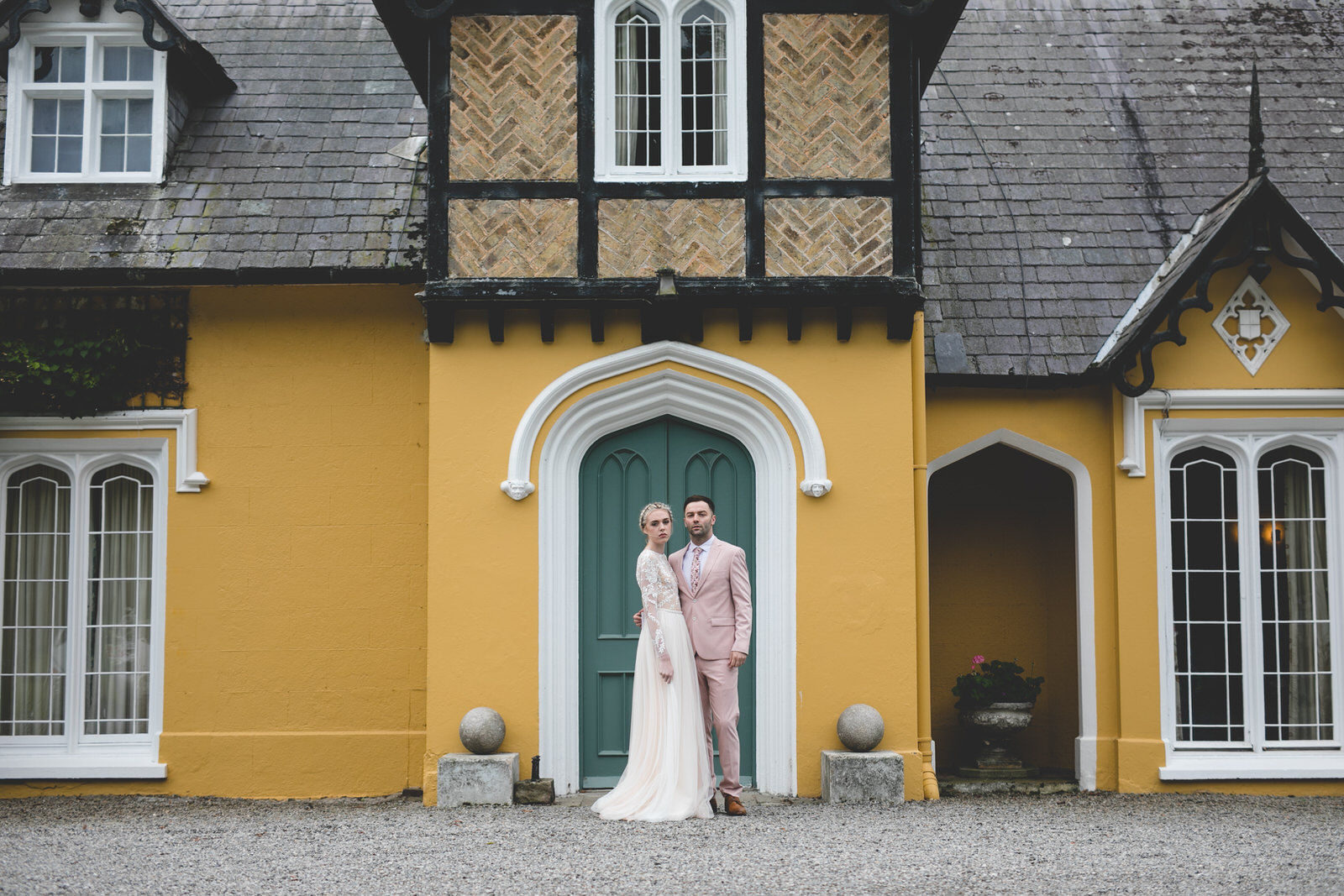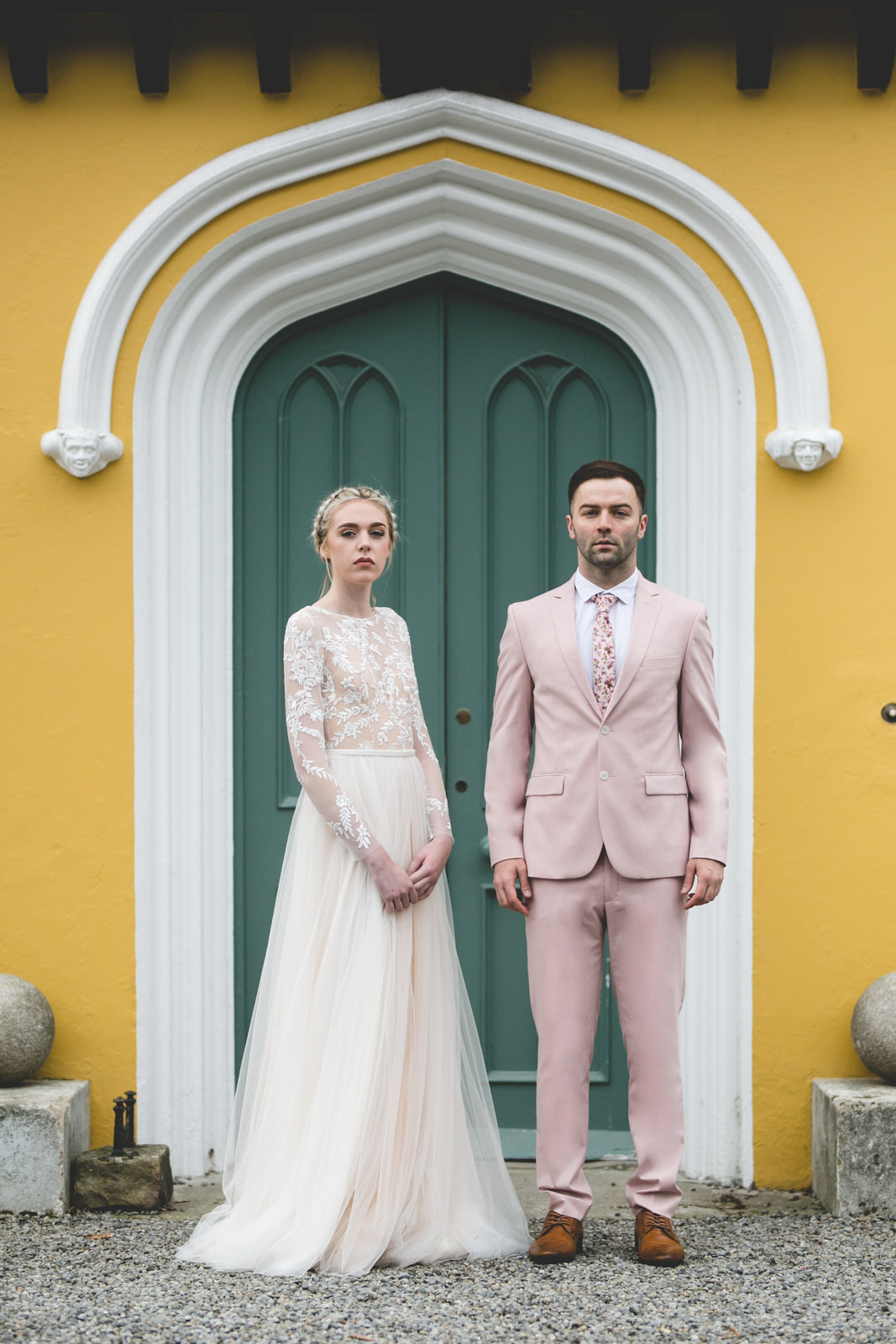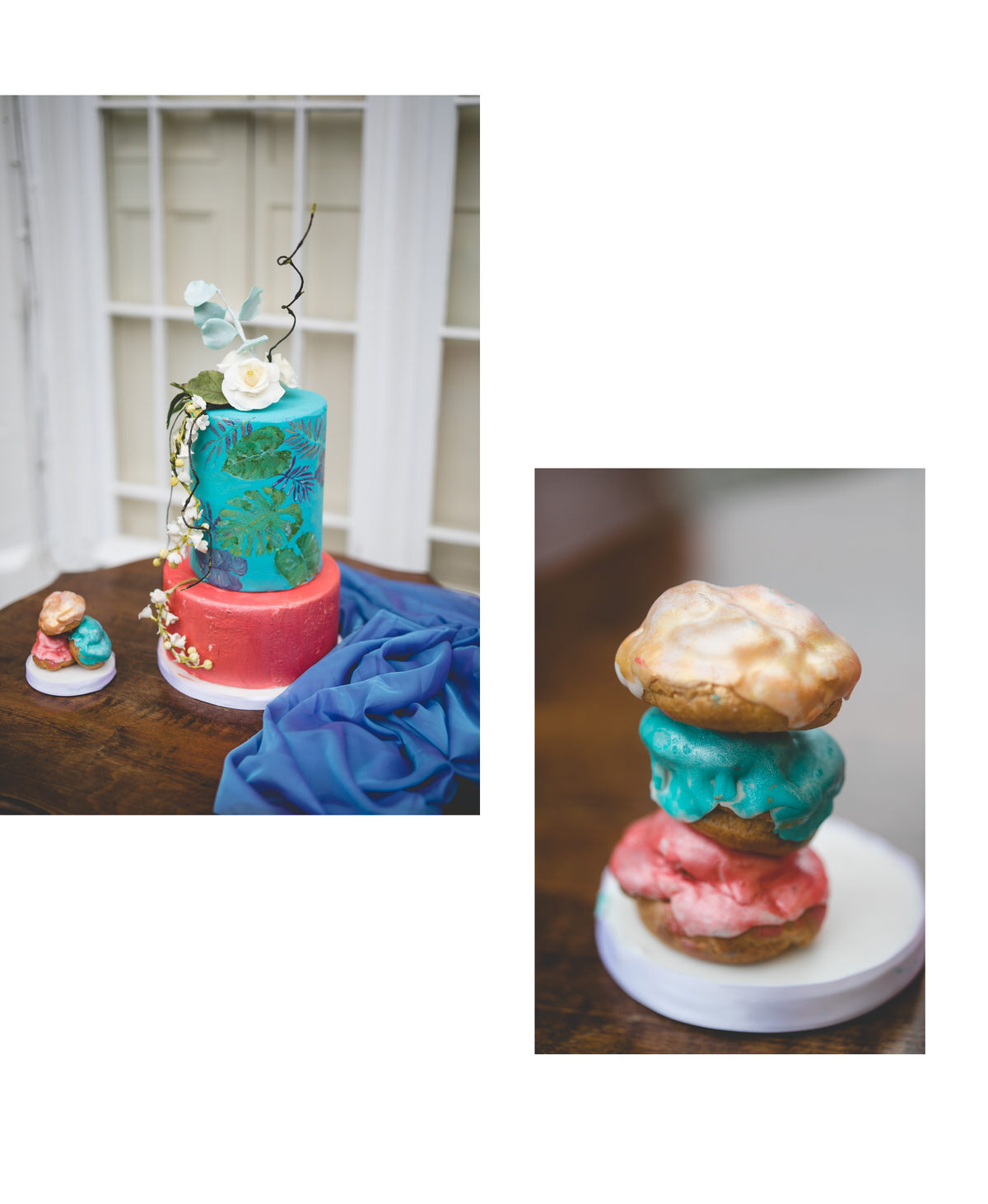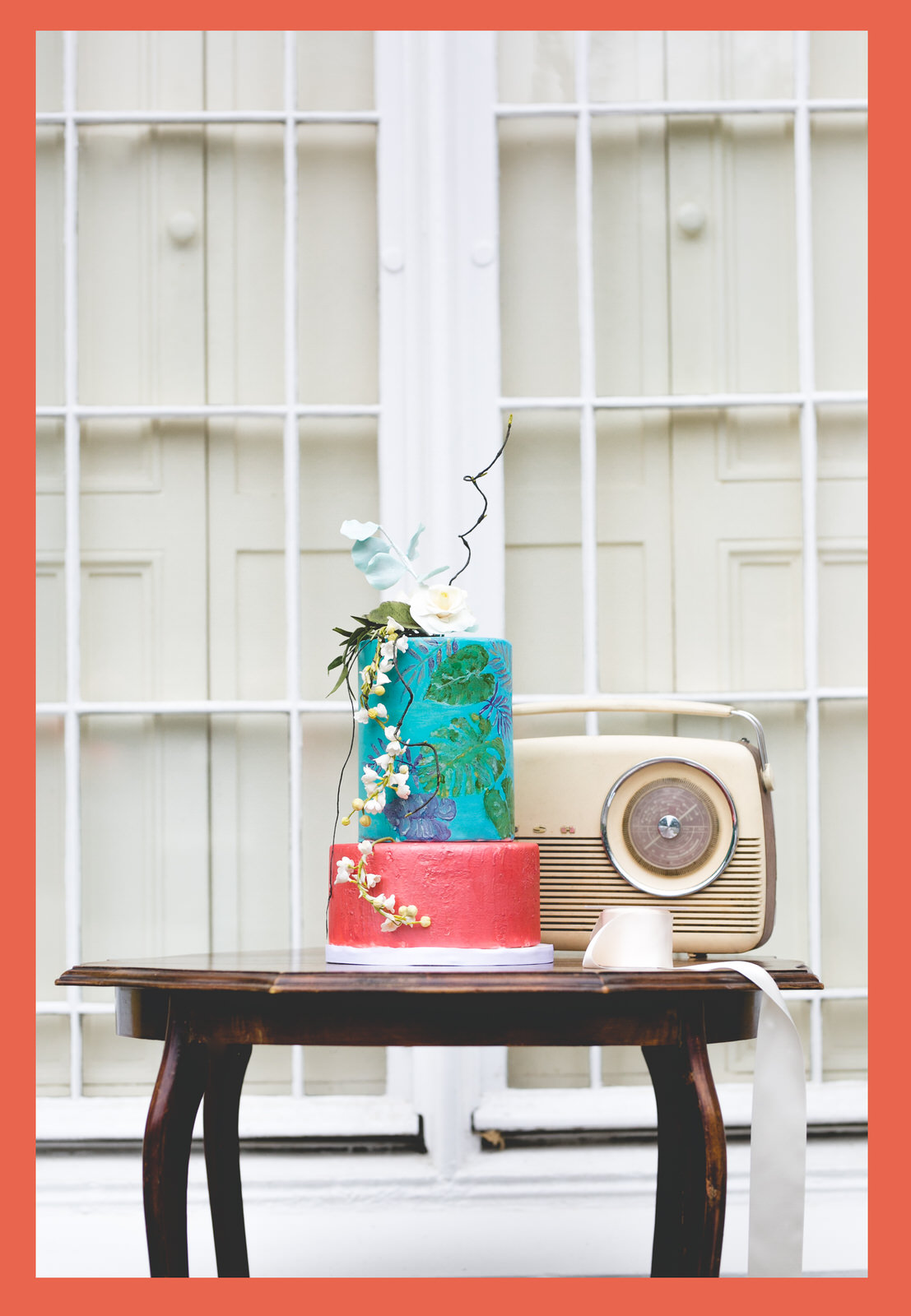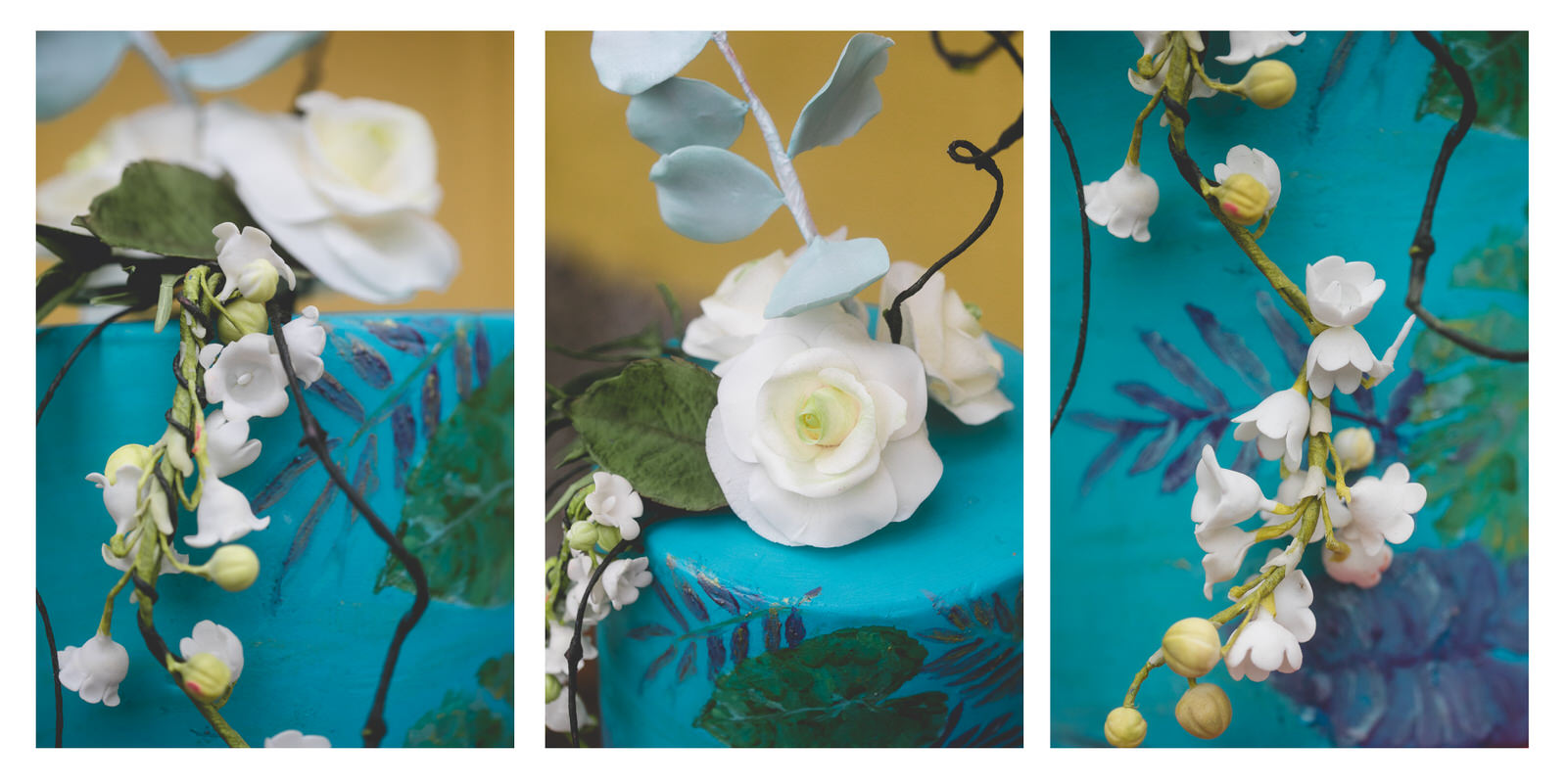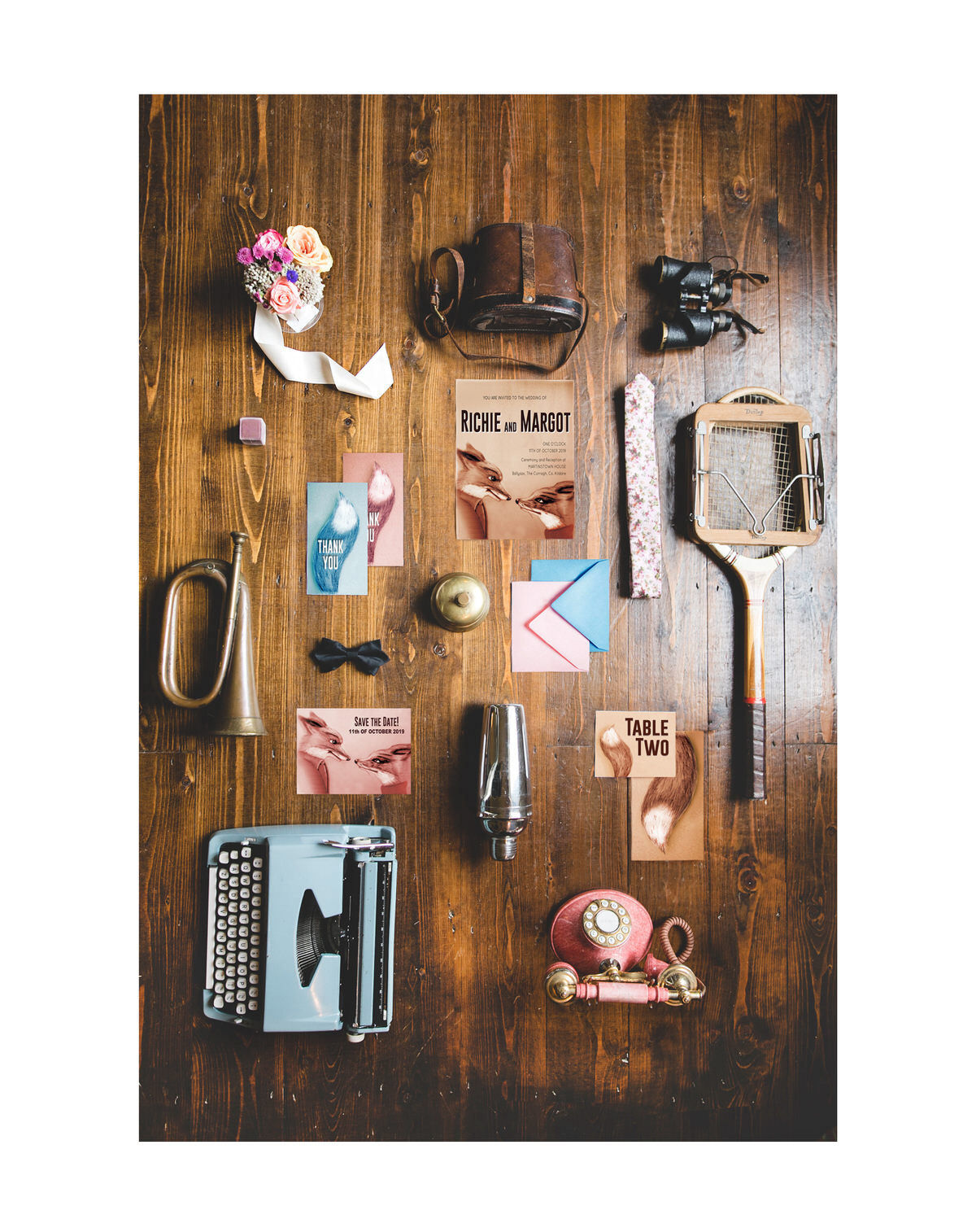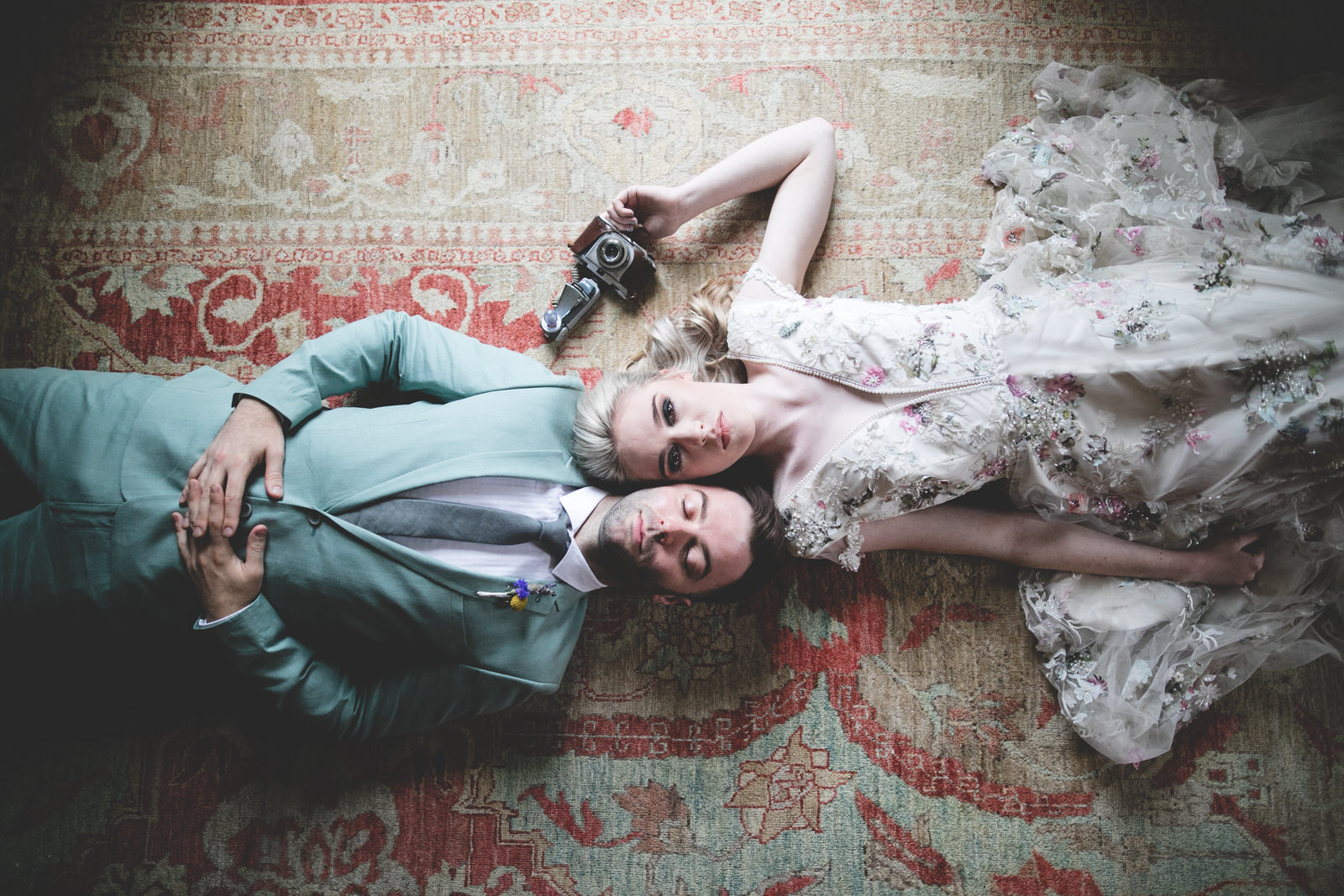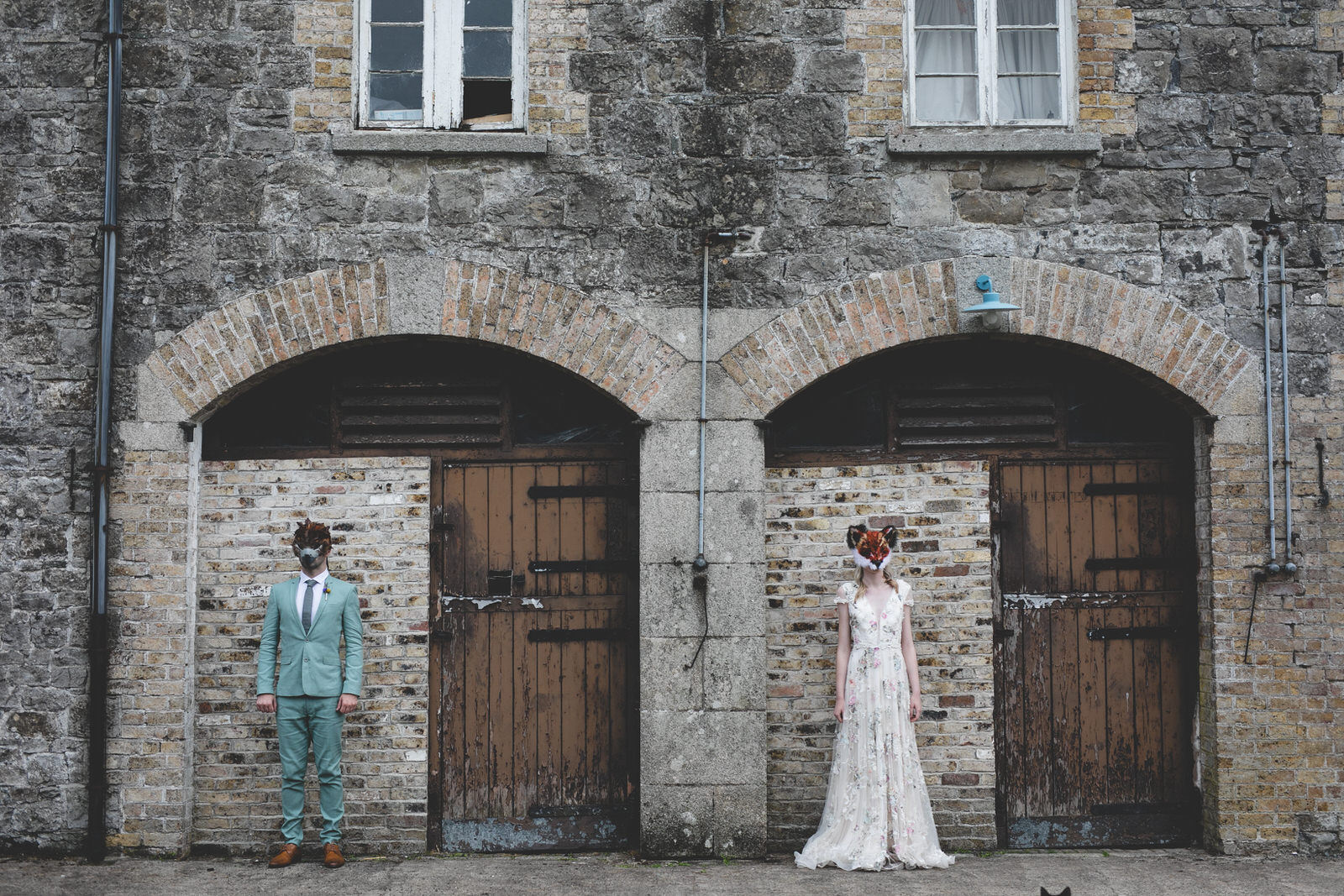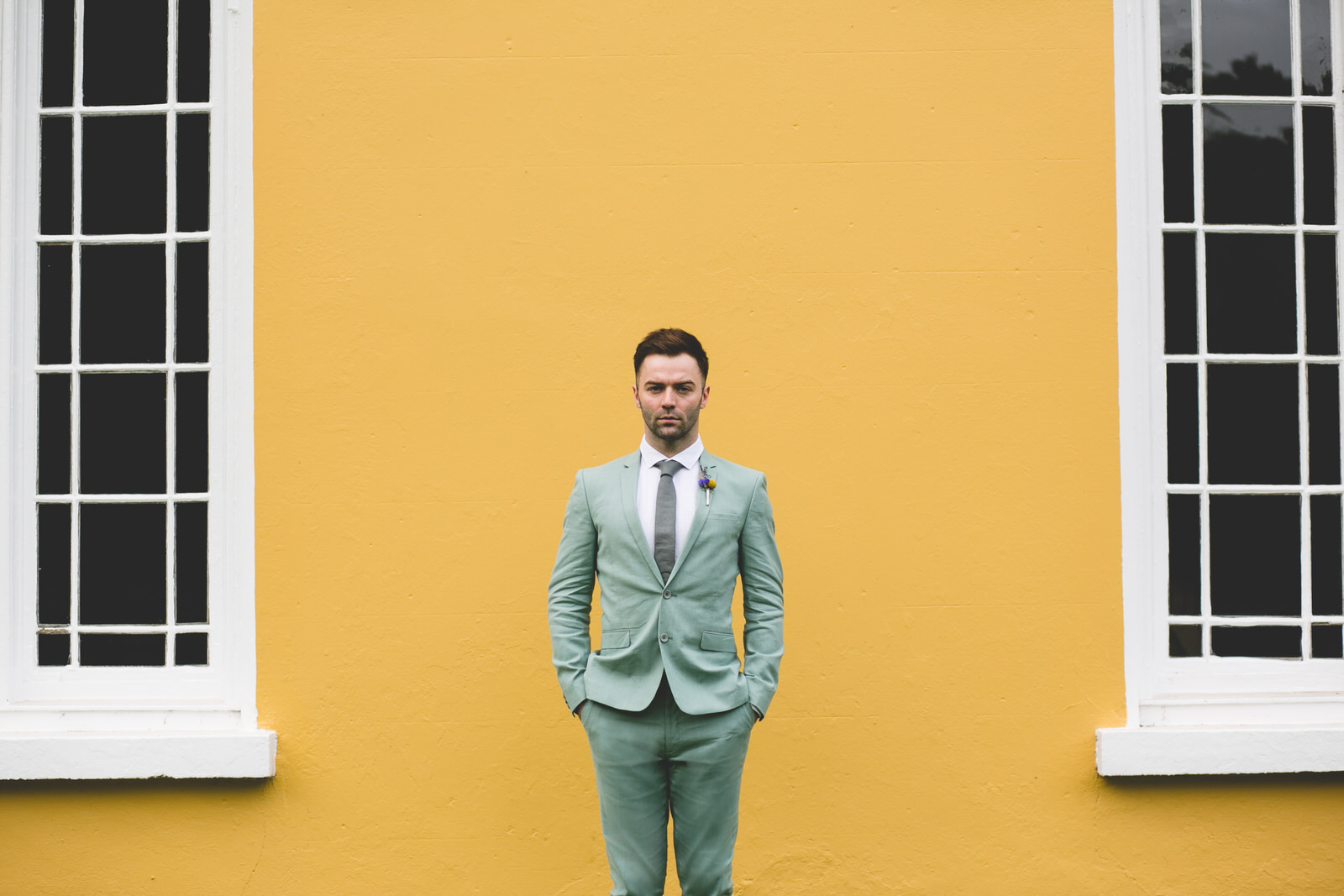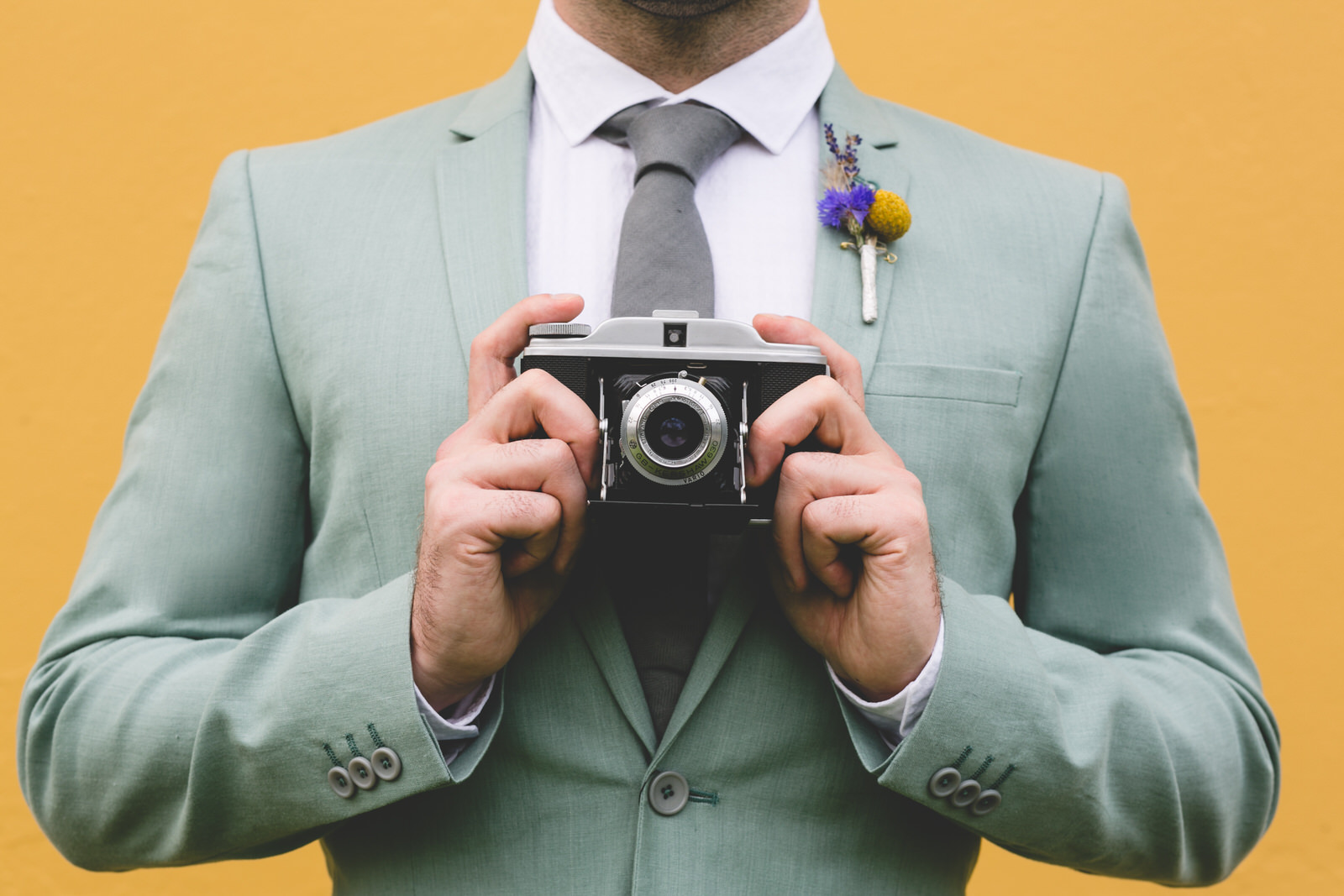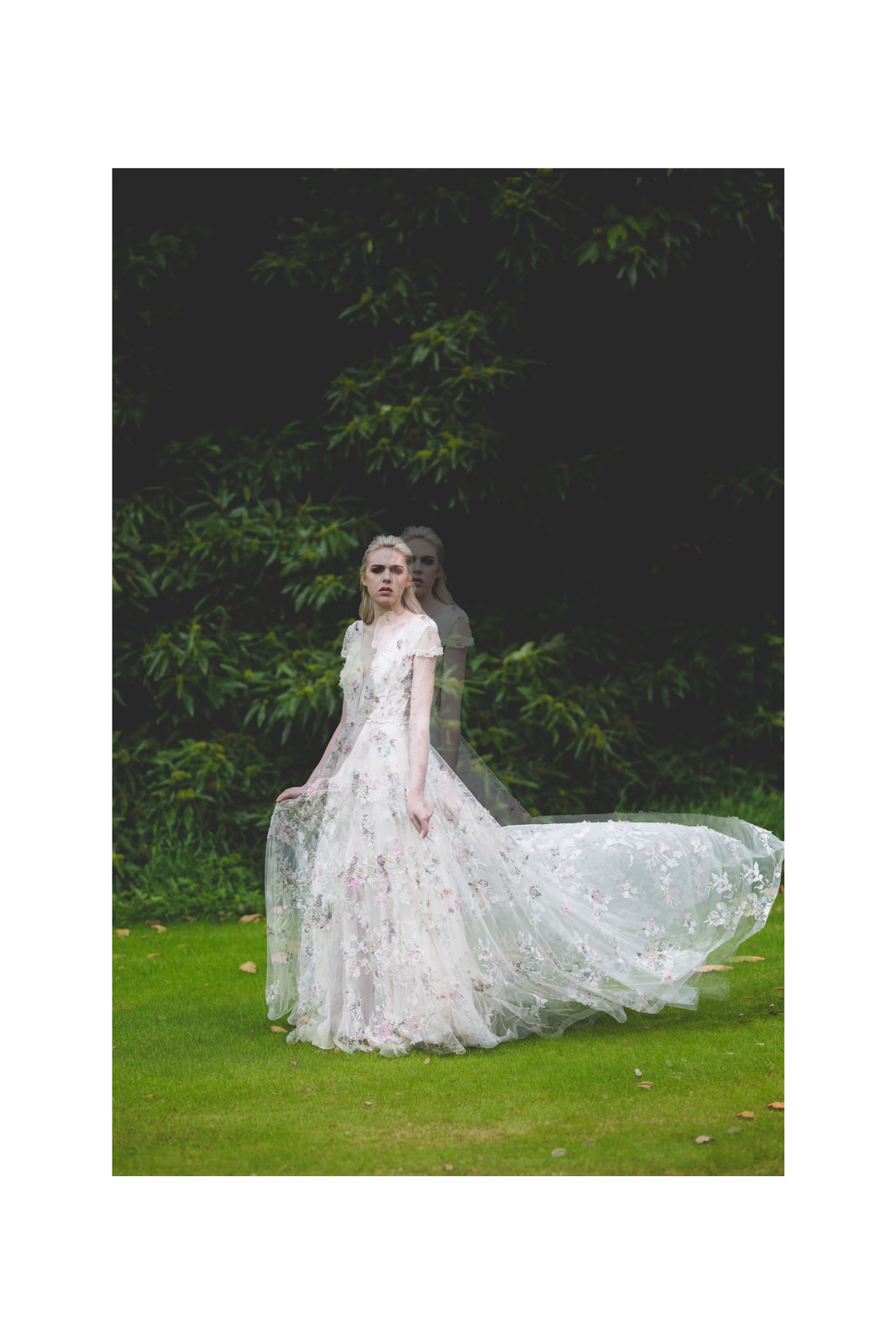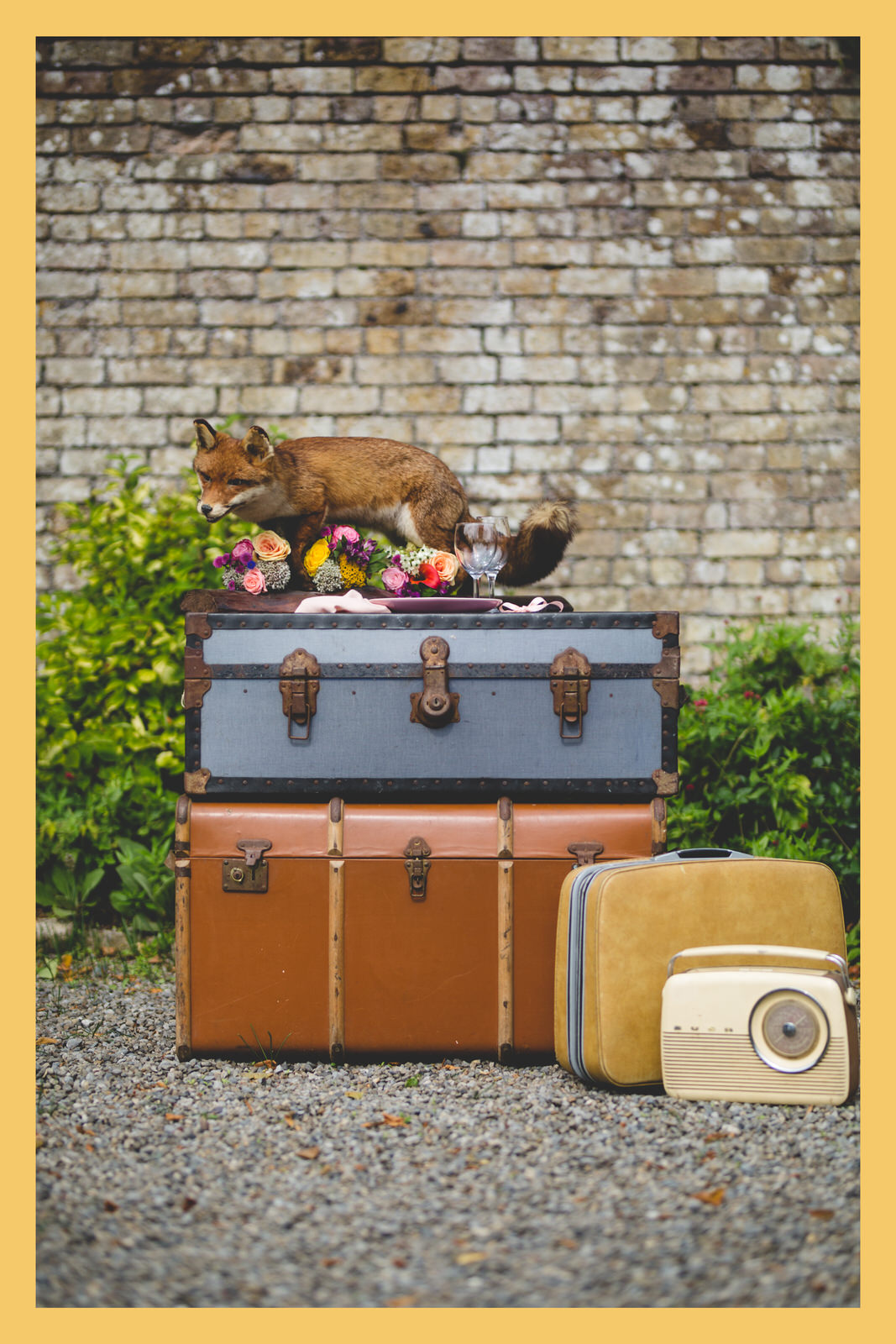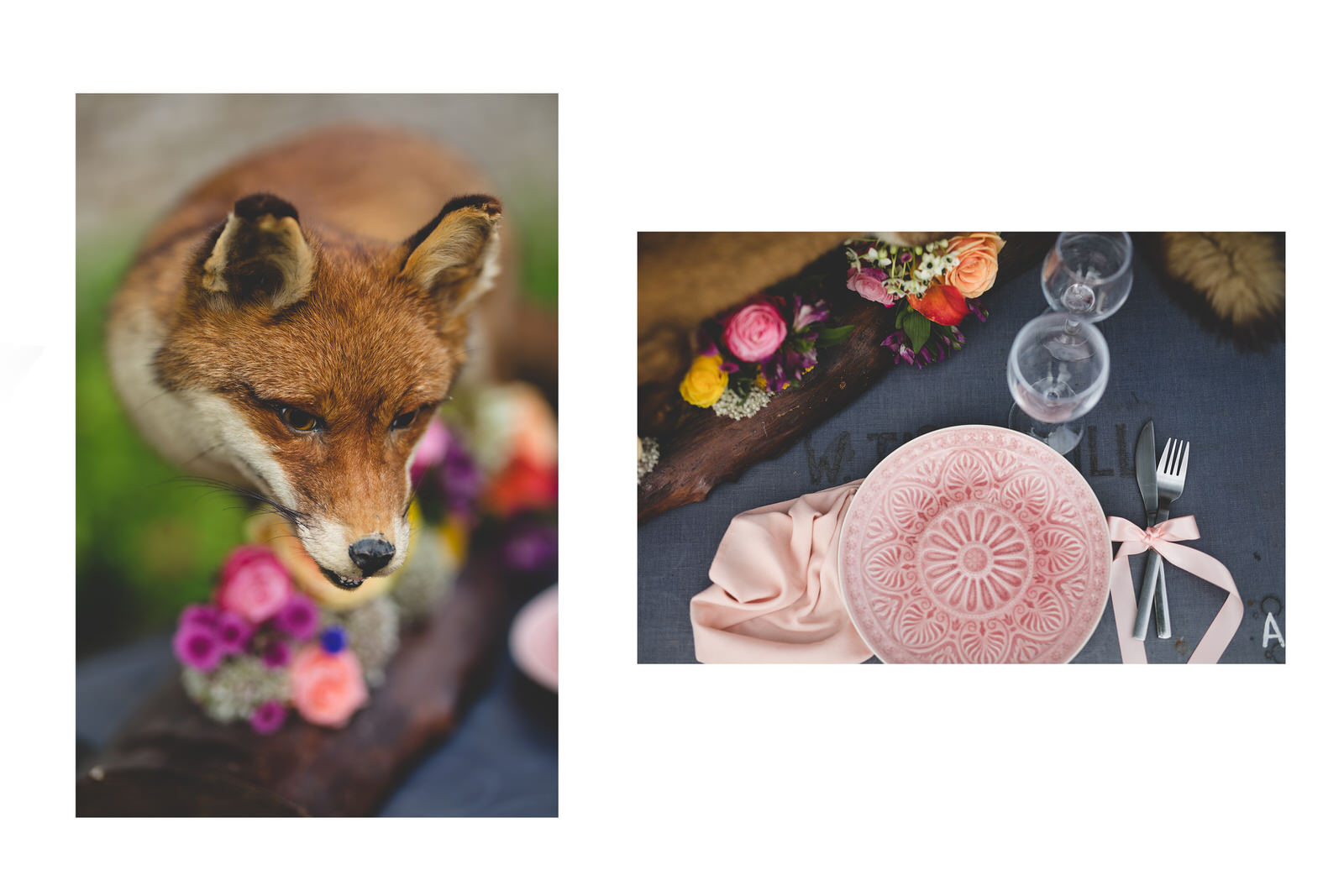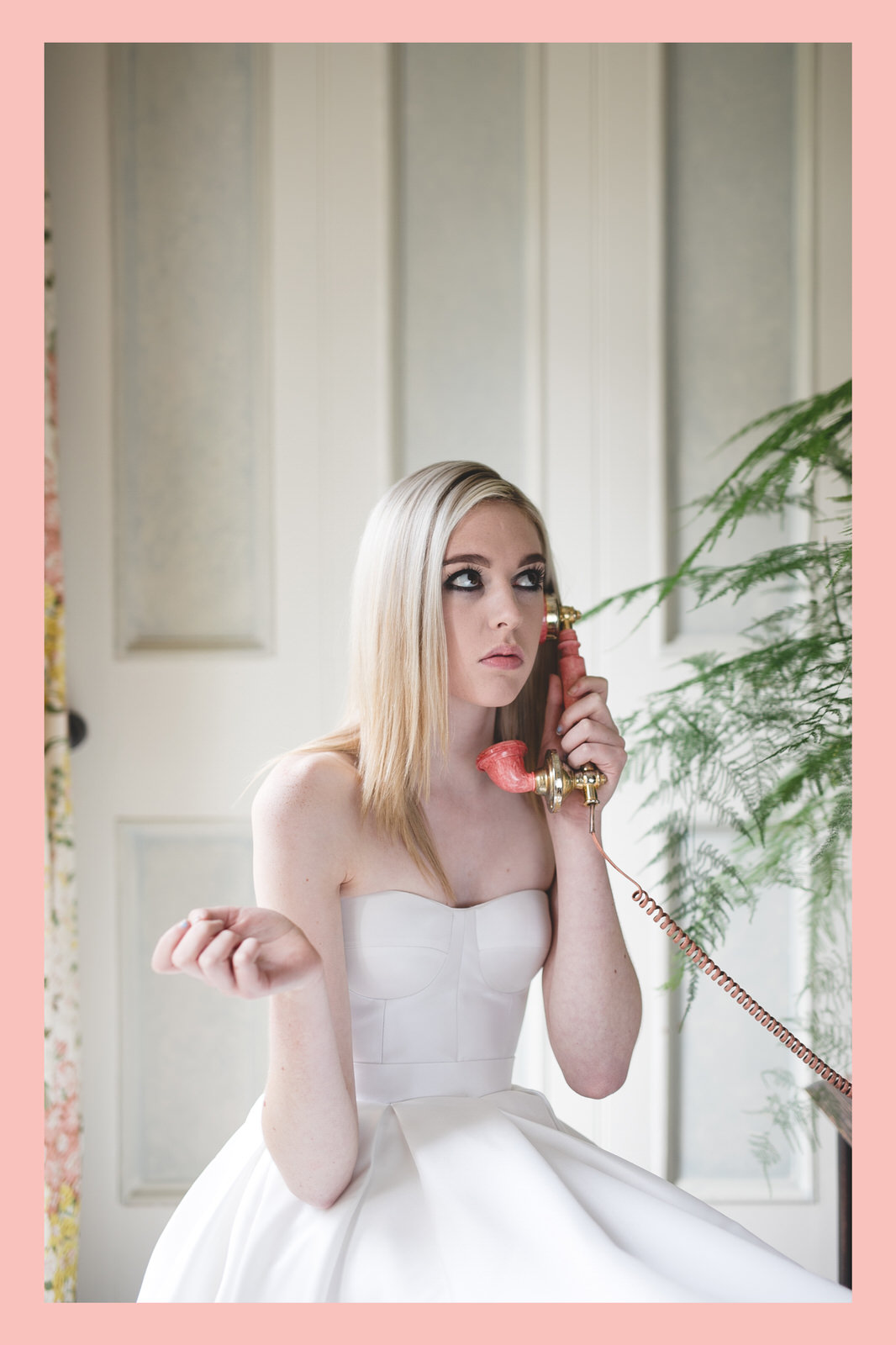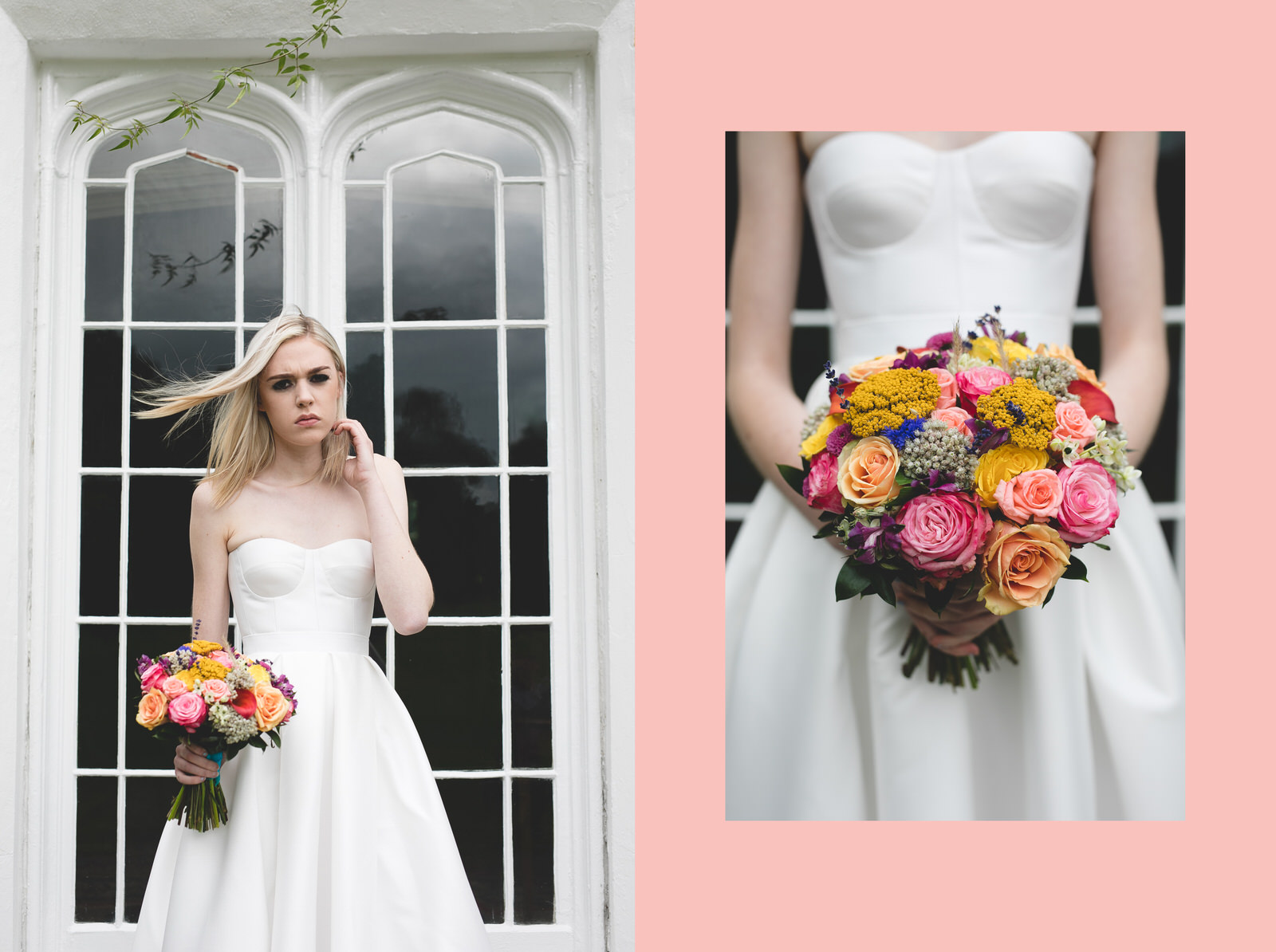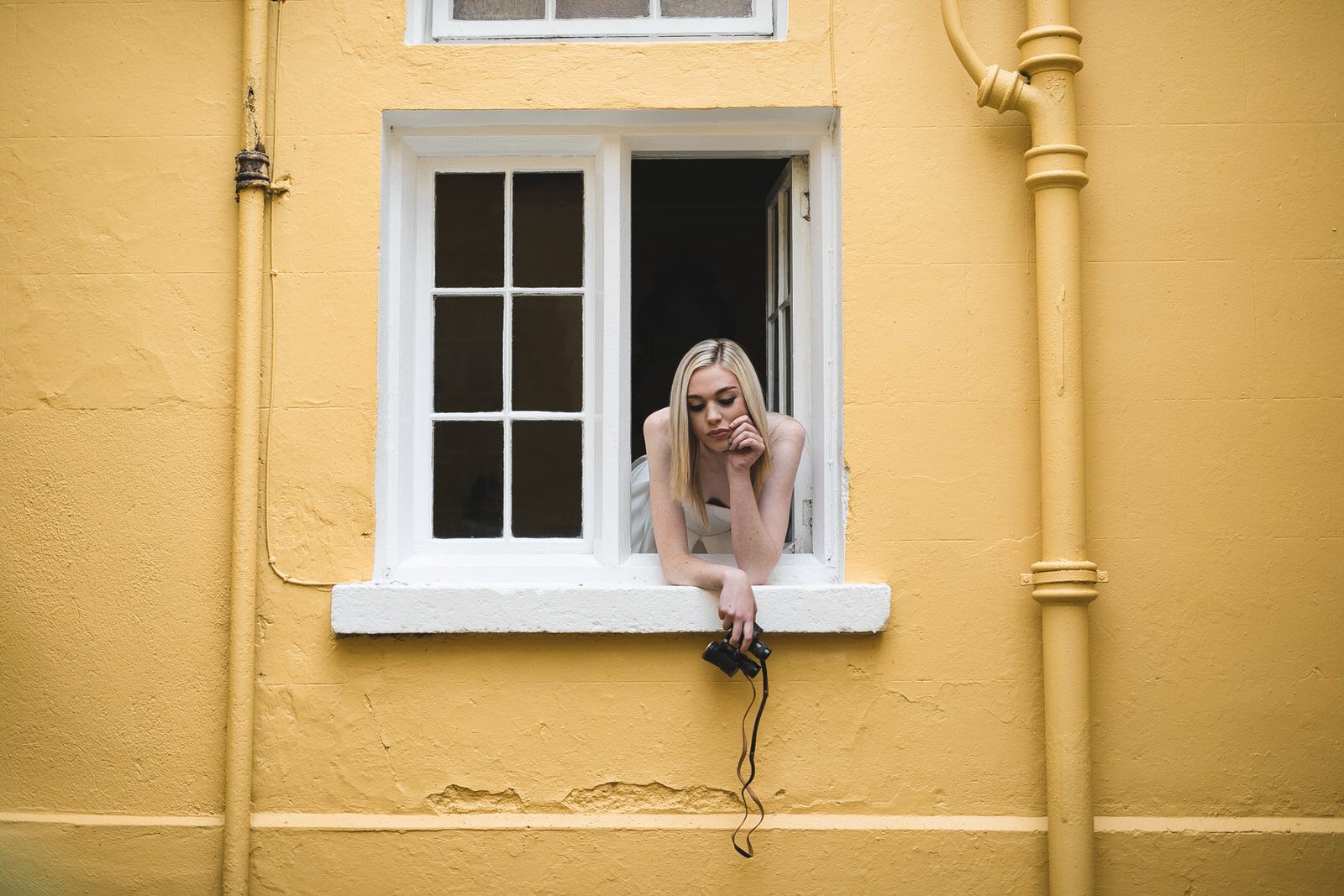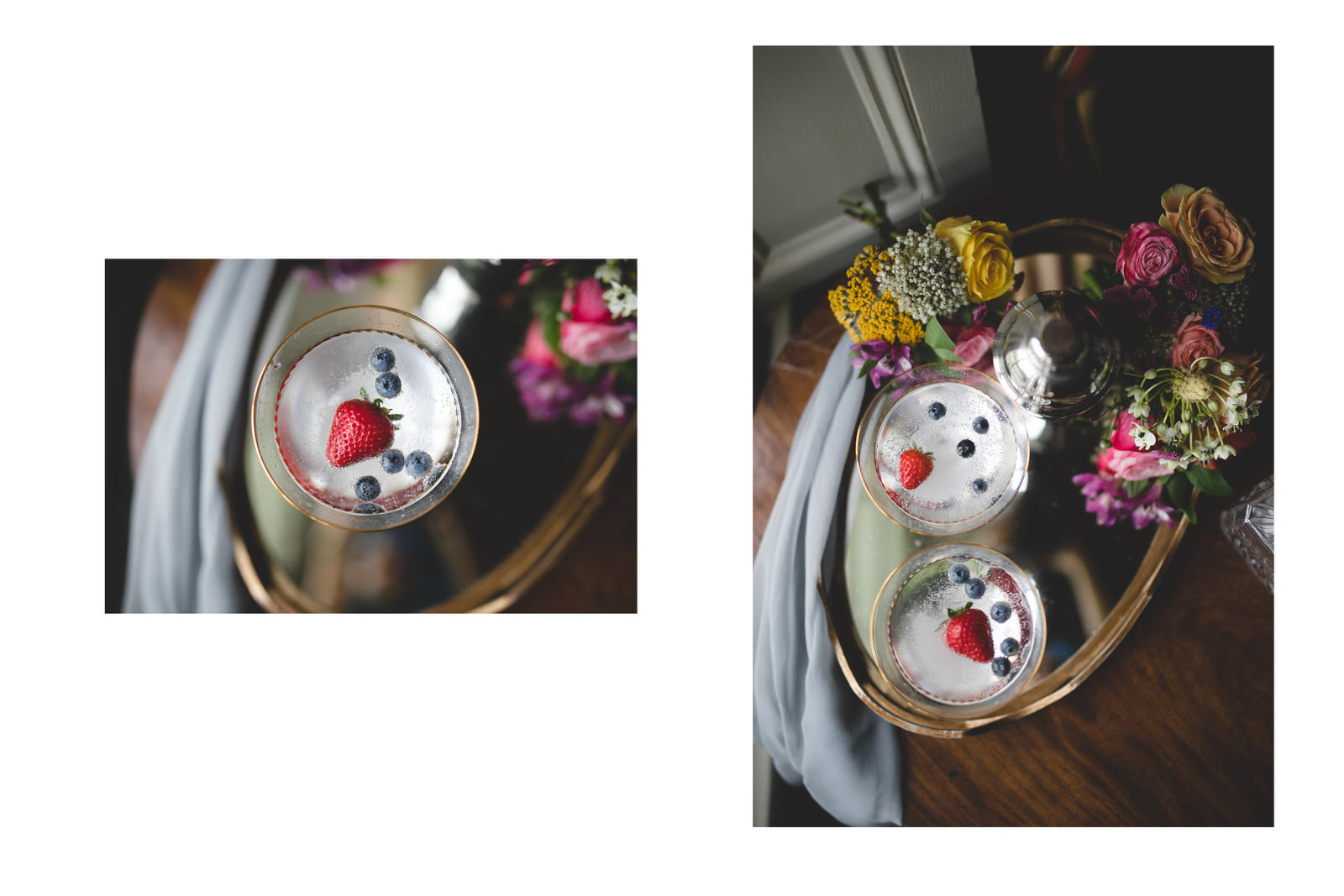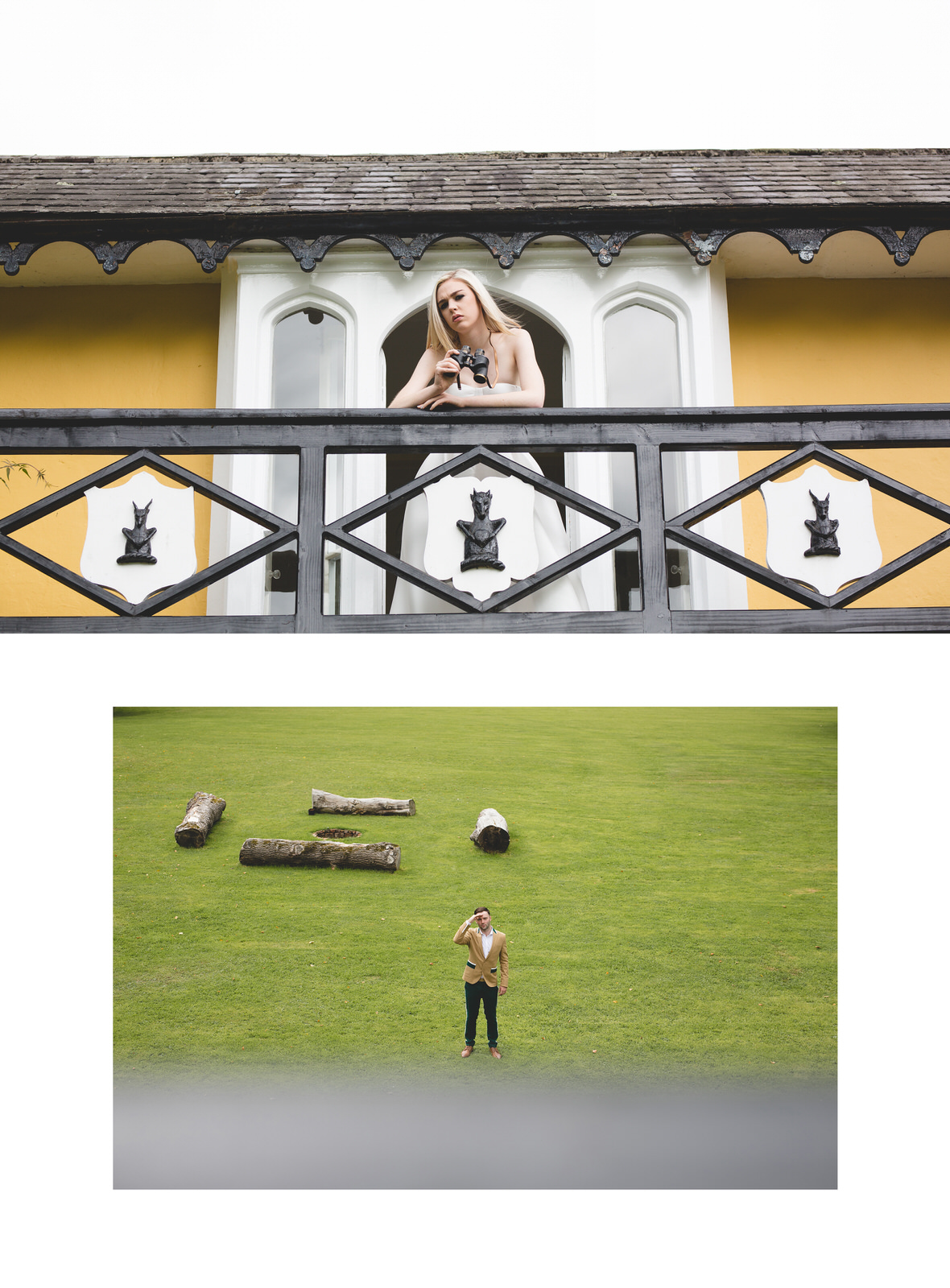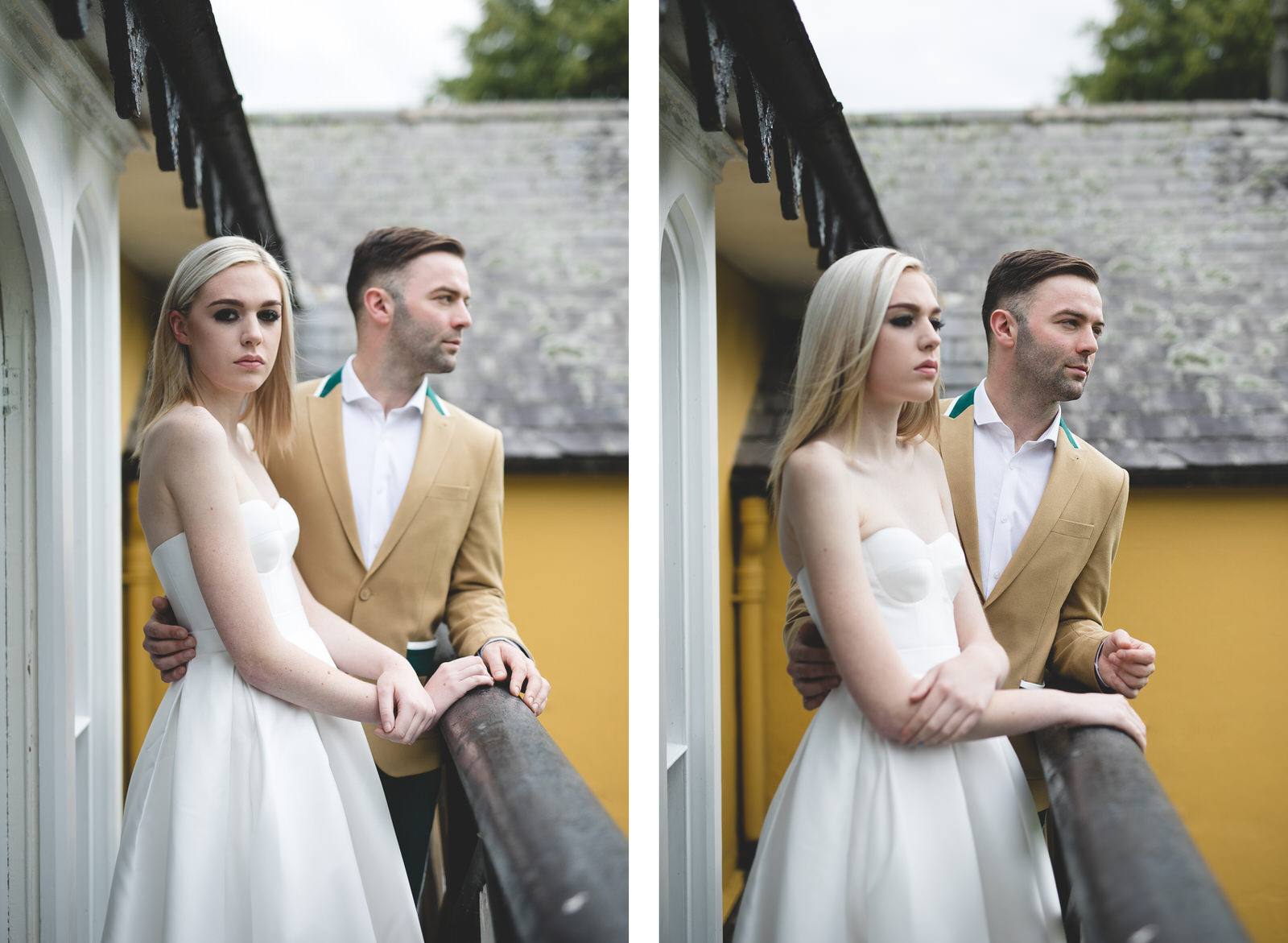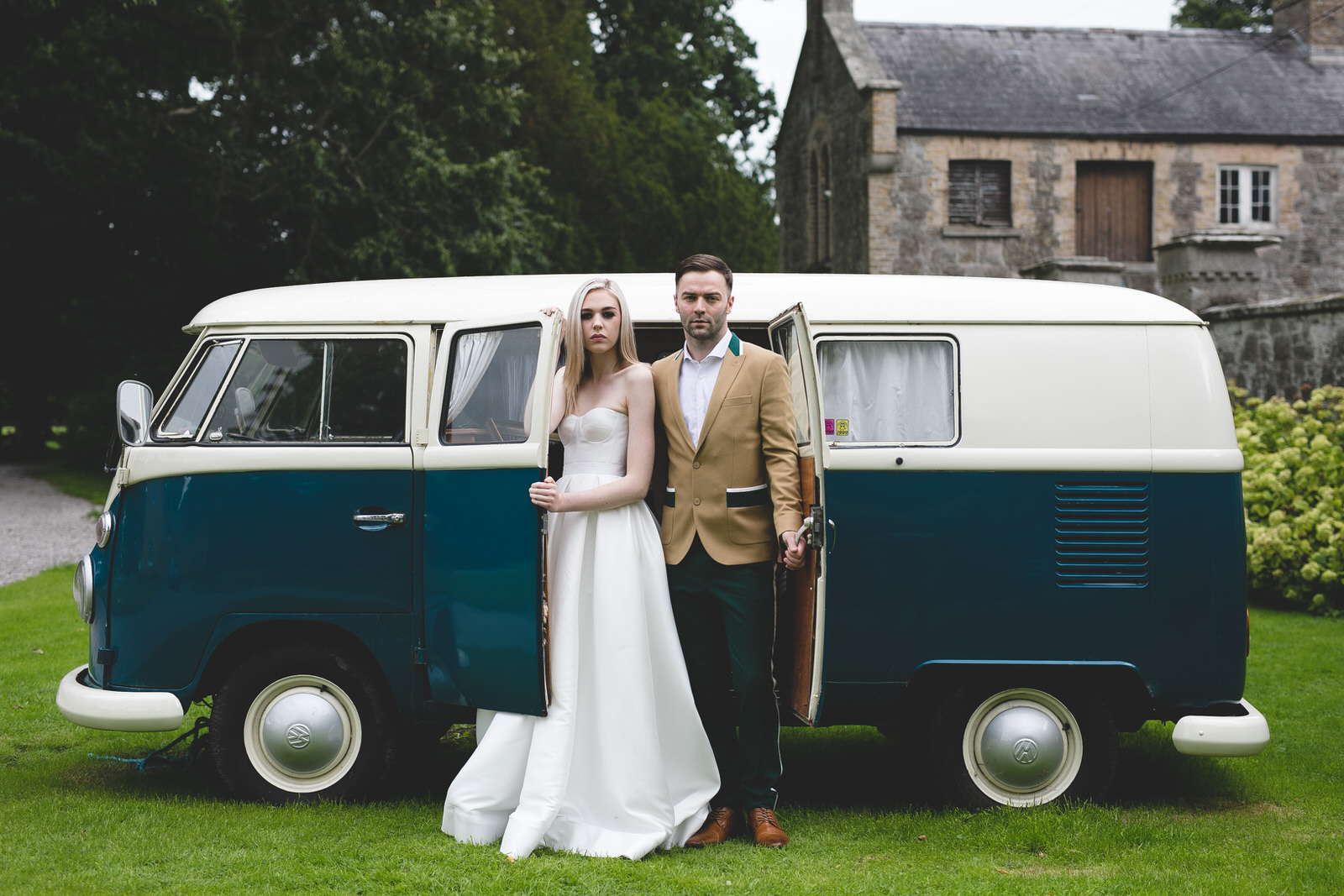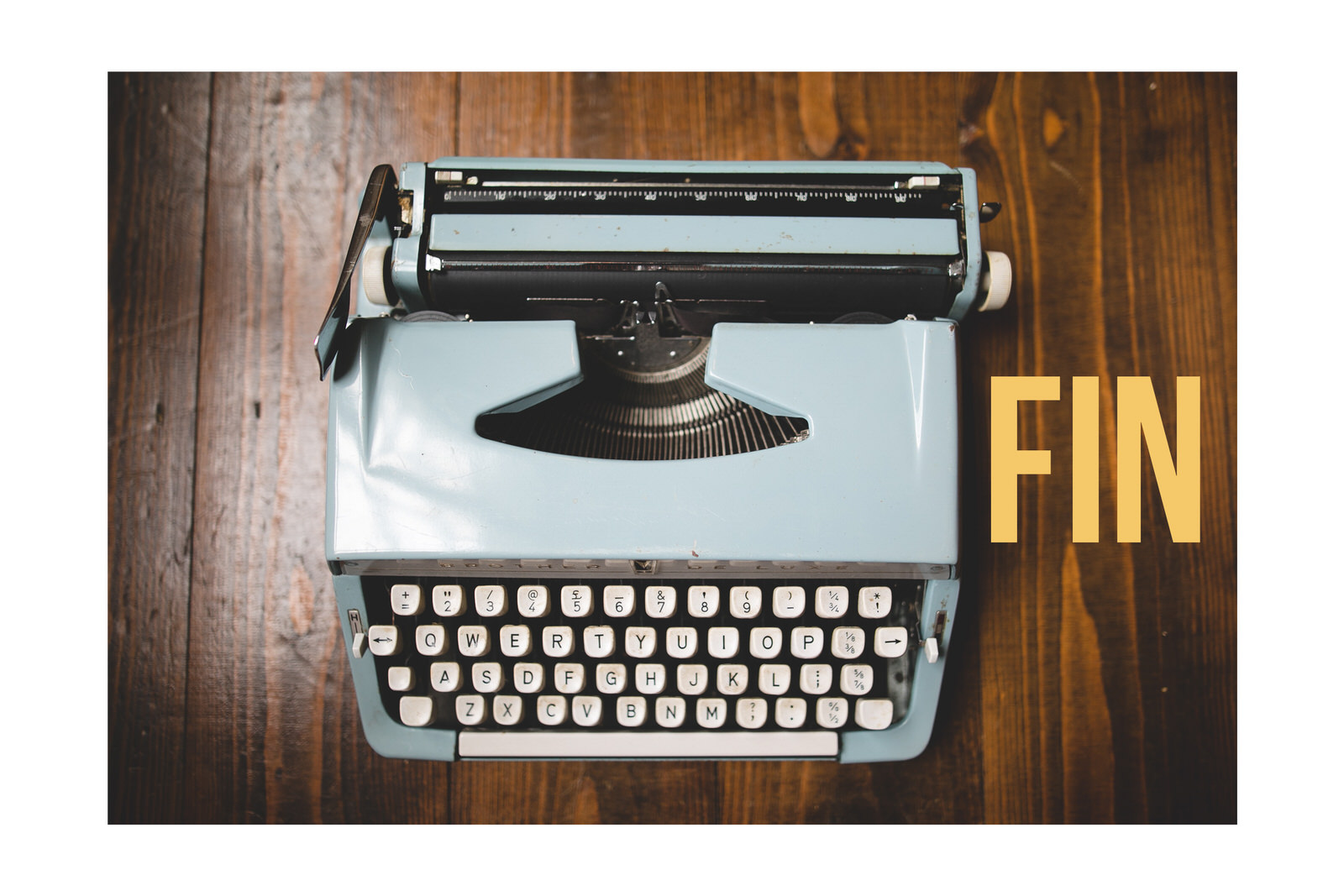 I'd Love To Hear From You!
If you'd like to collaborate on a styled shoot or if you're a couple planning your wedding I'd love to hear from you. Please  drop me a line through the contact page or simply give me a call at 0858147509
Check out some of my previous styled shoots >>here<< & >>here<<