Aedin & Anita's Dublin City Hall + Brother Hubbard Wedding
28/7/21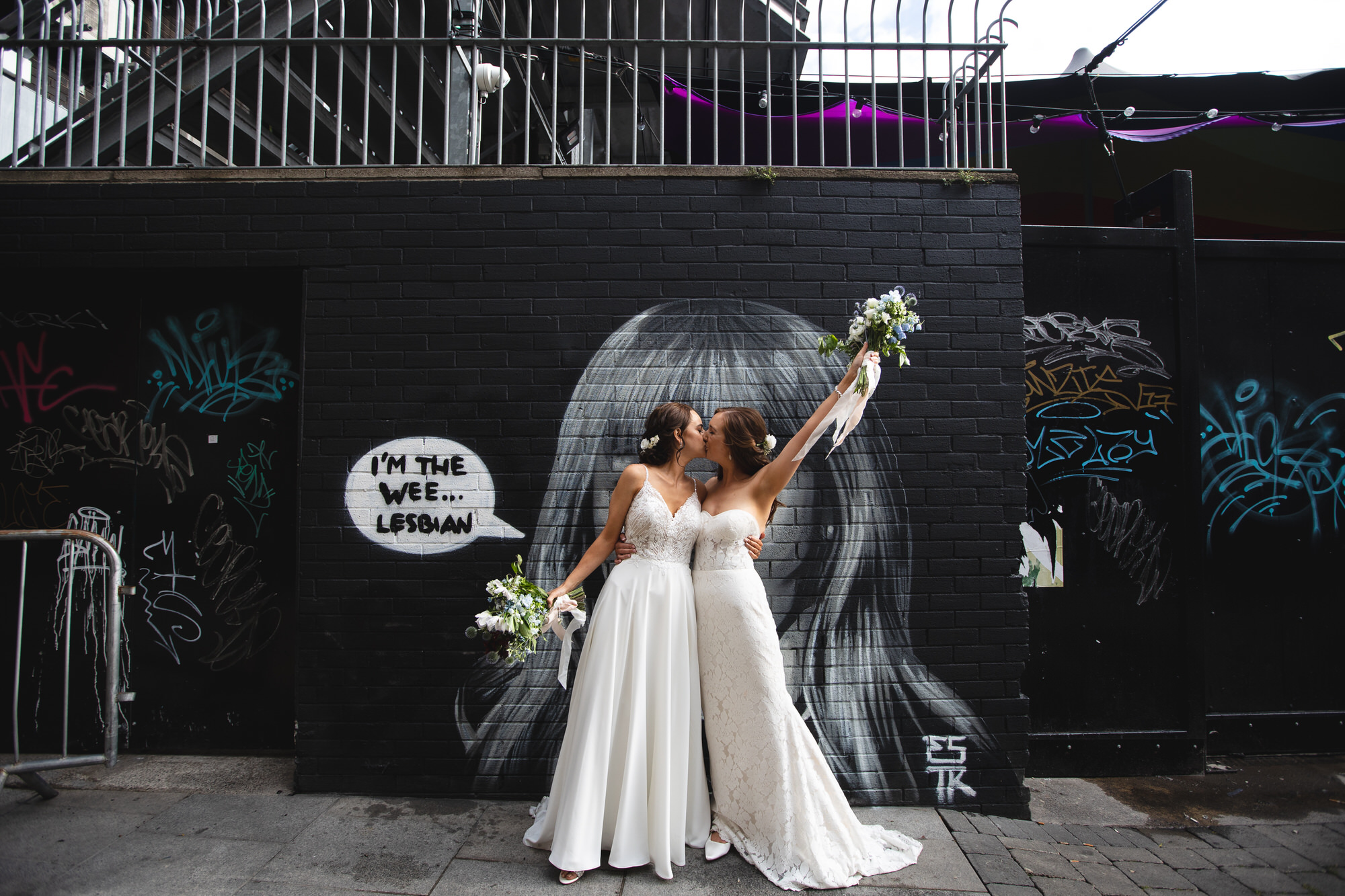 Vendors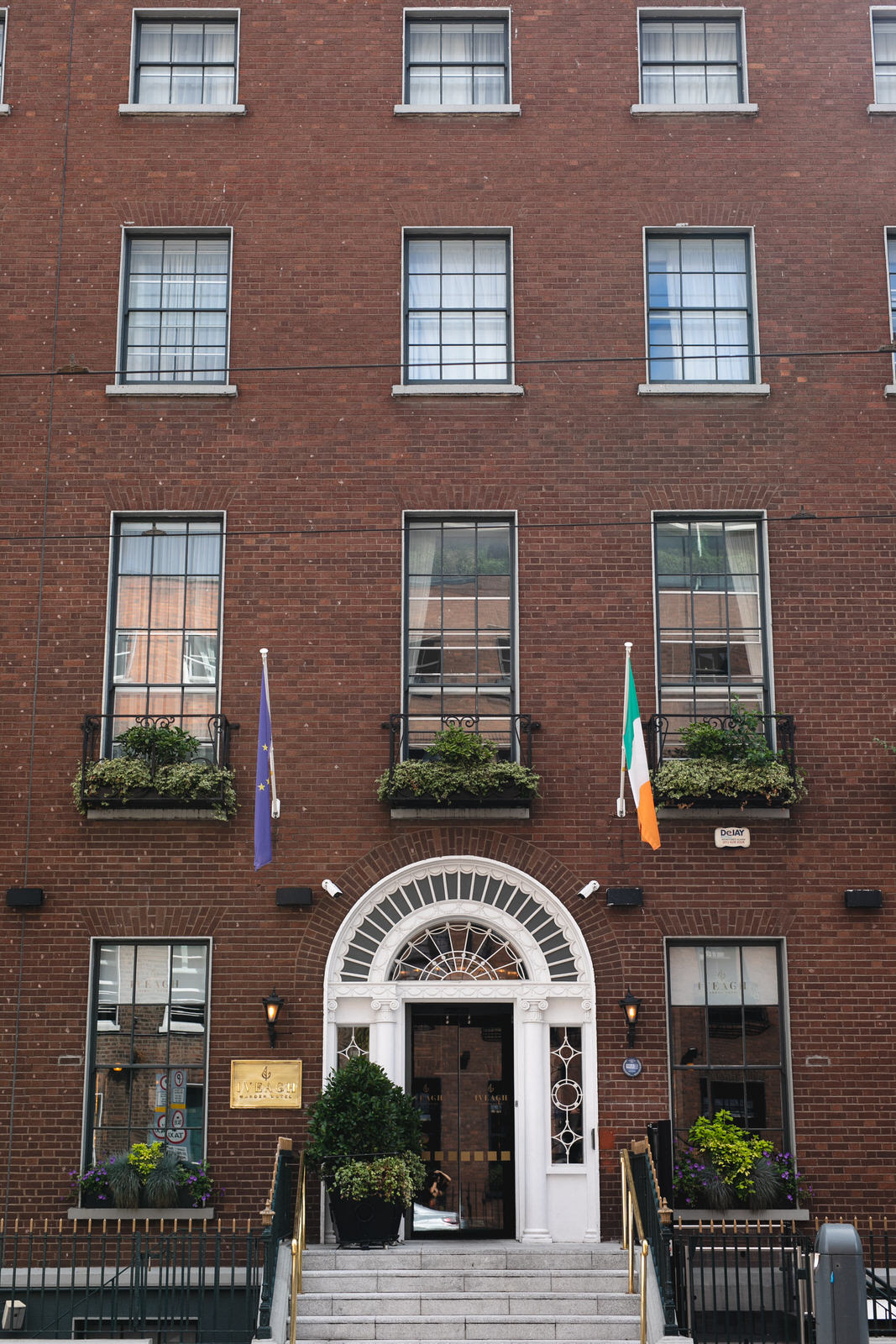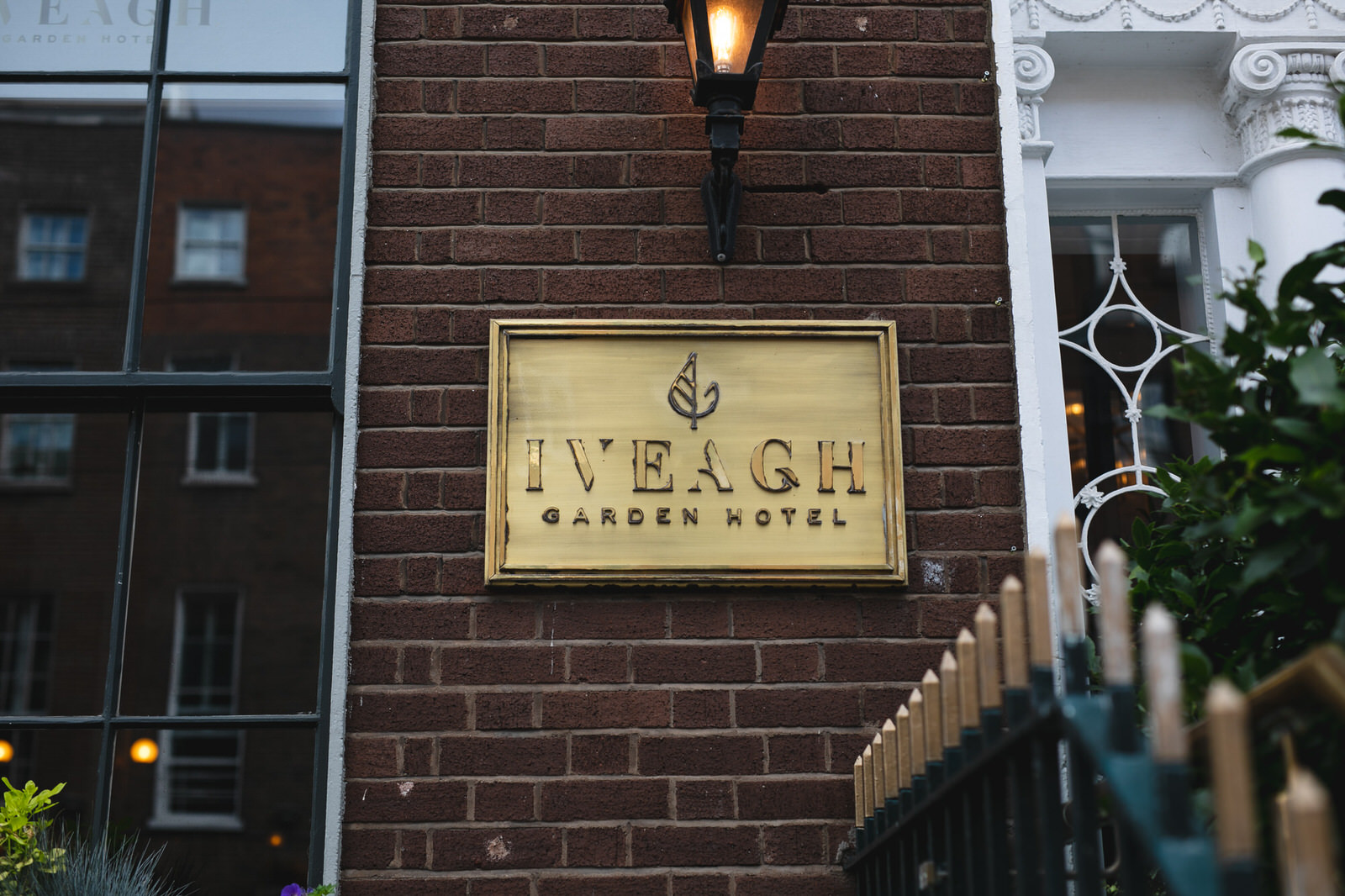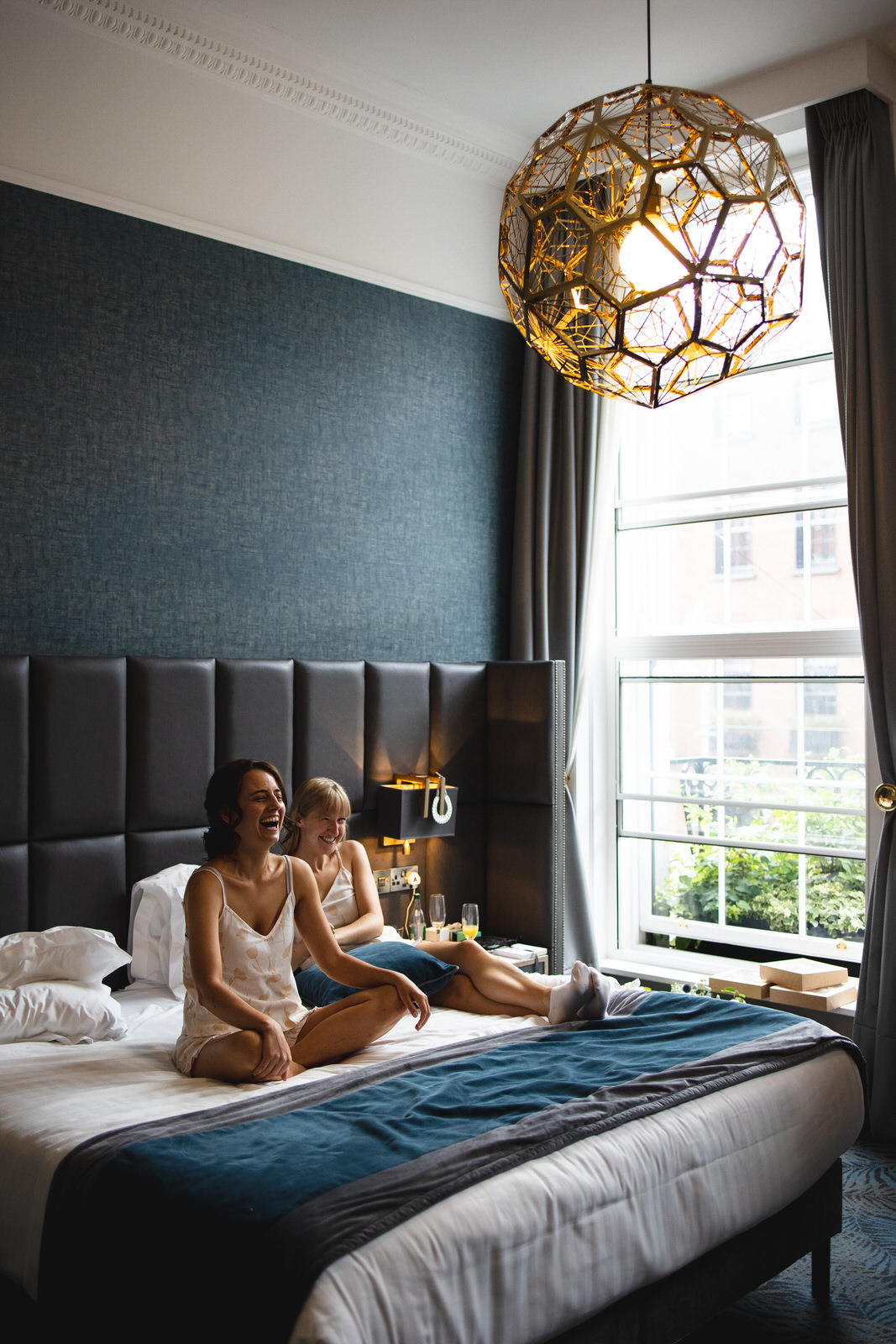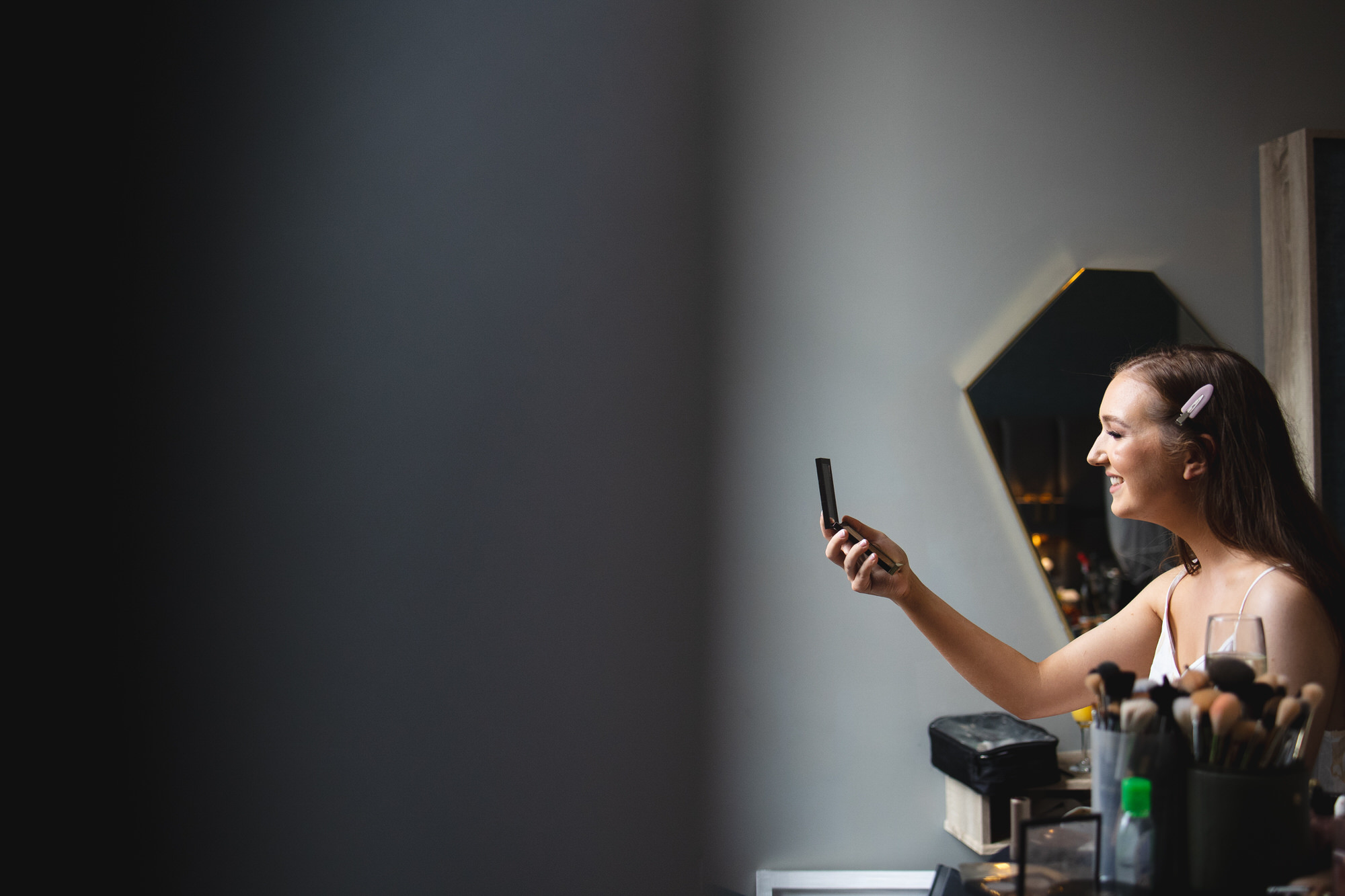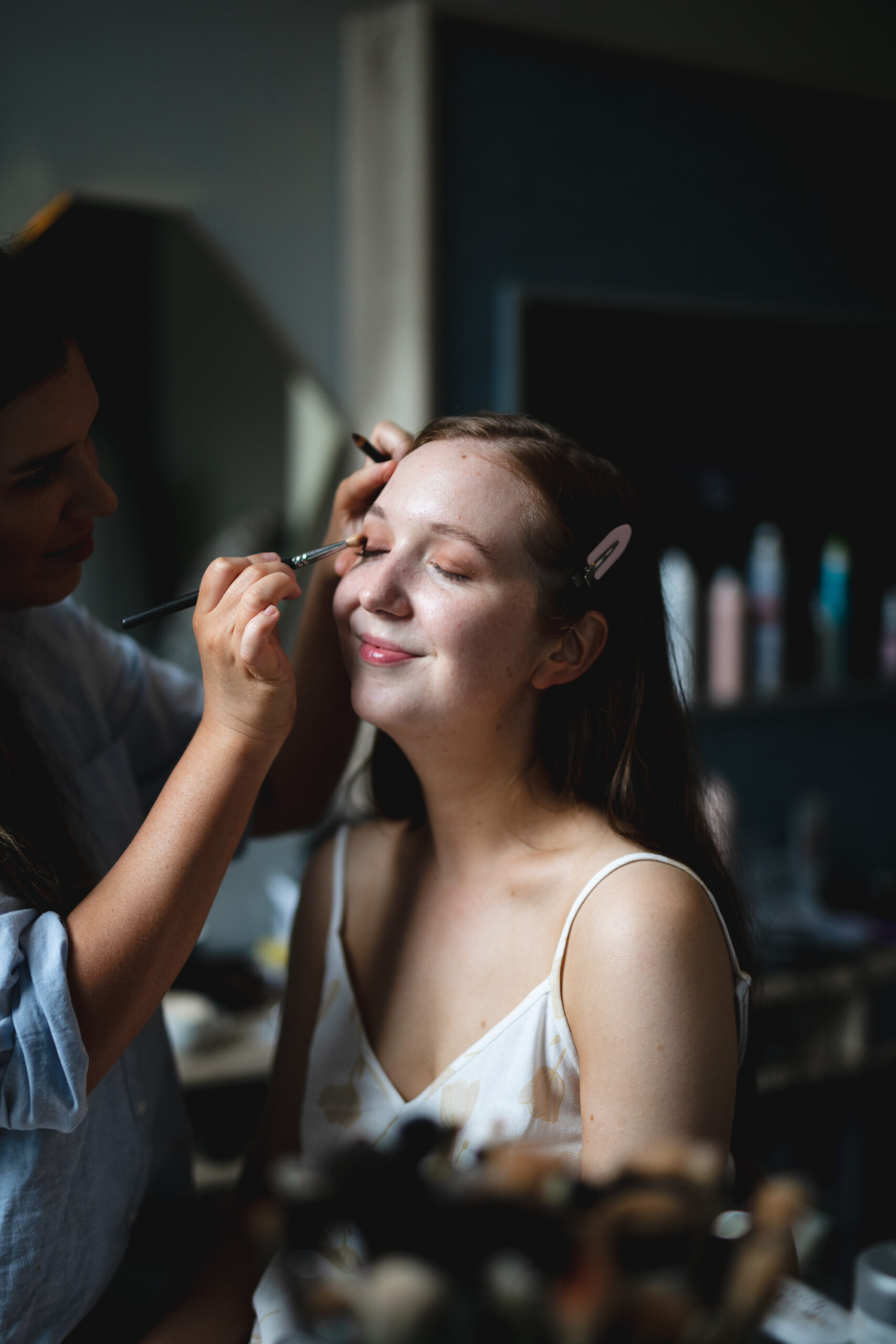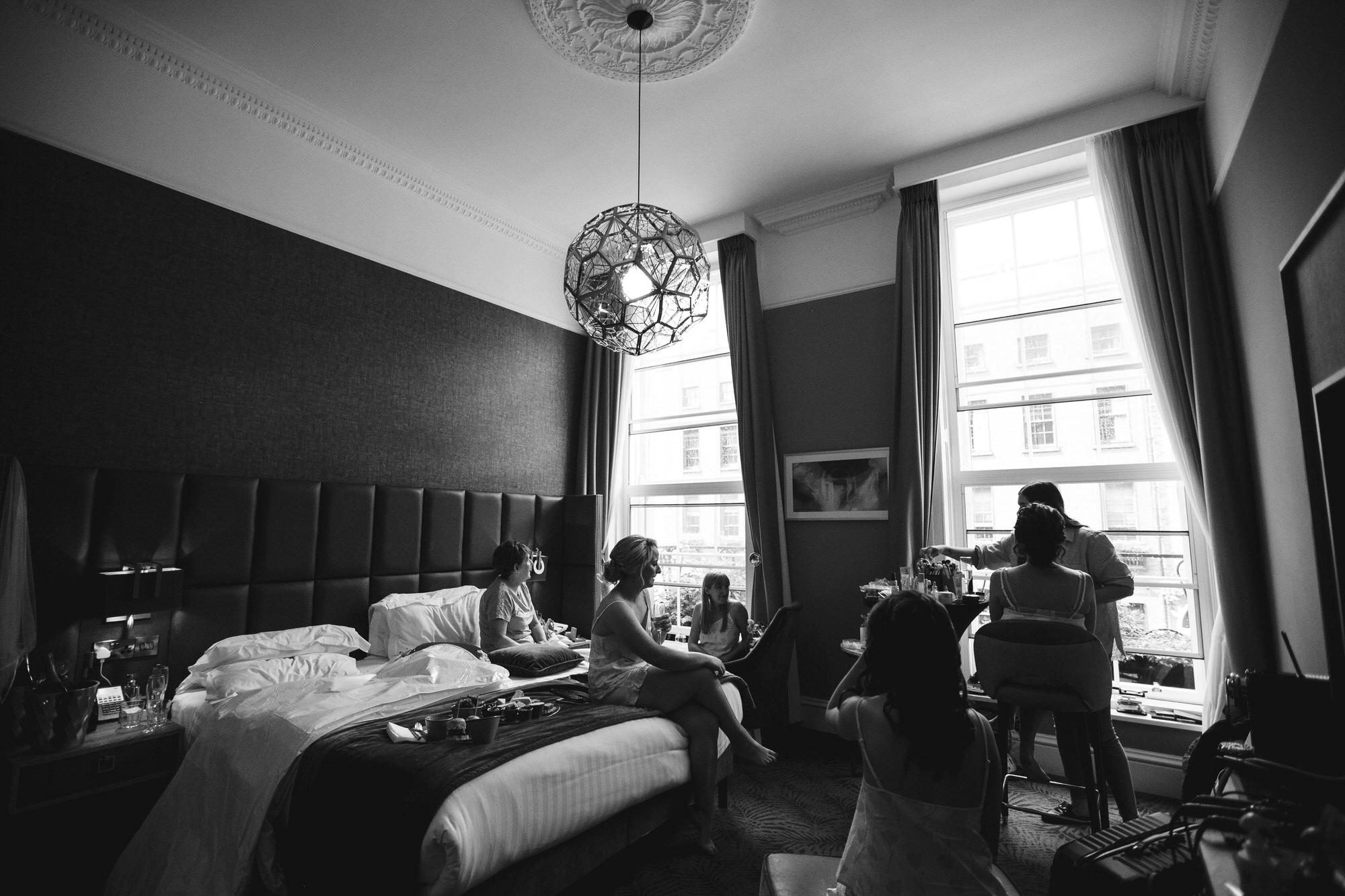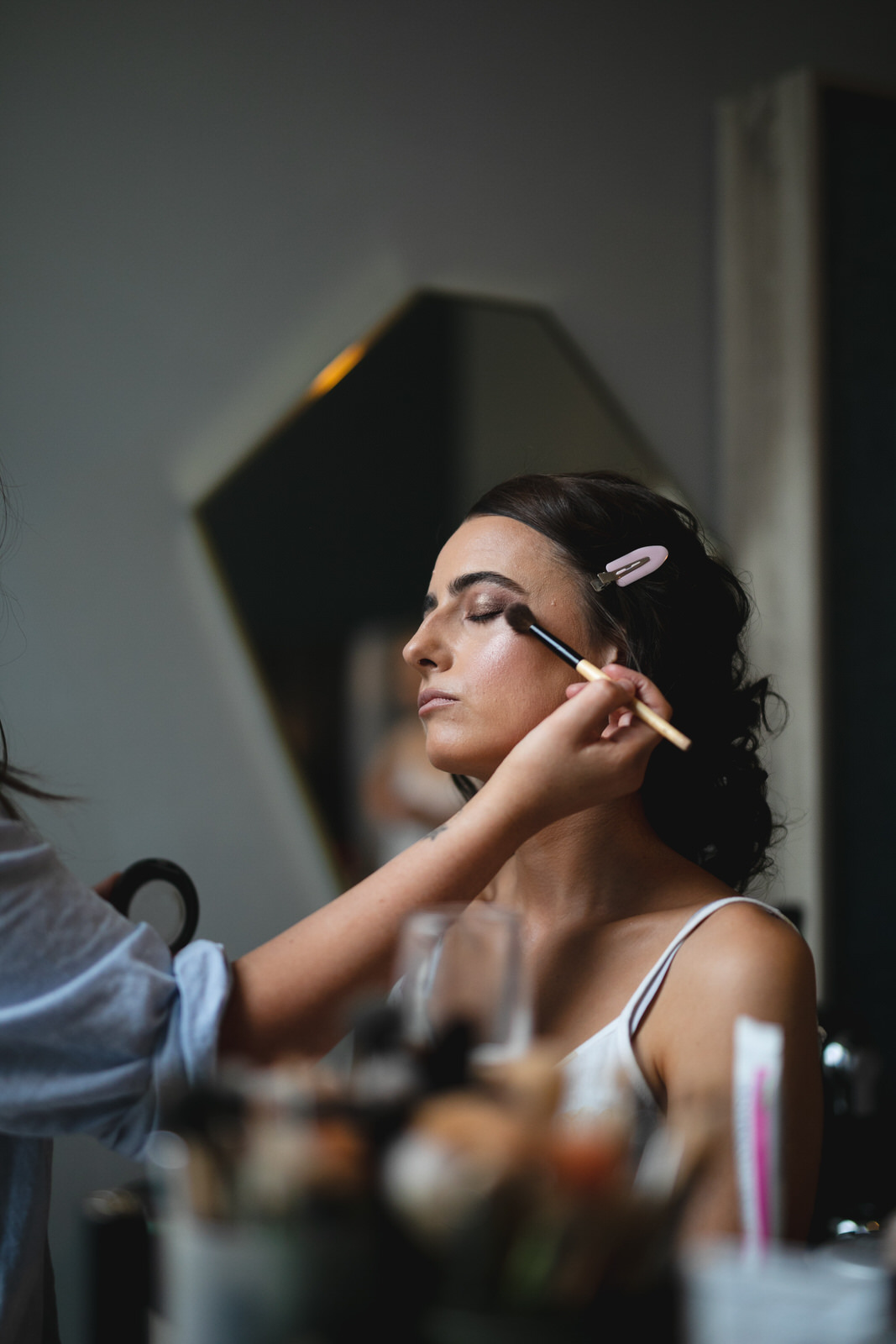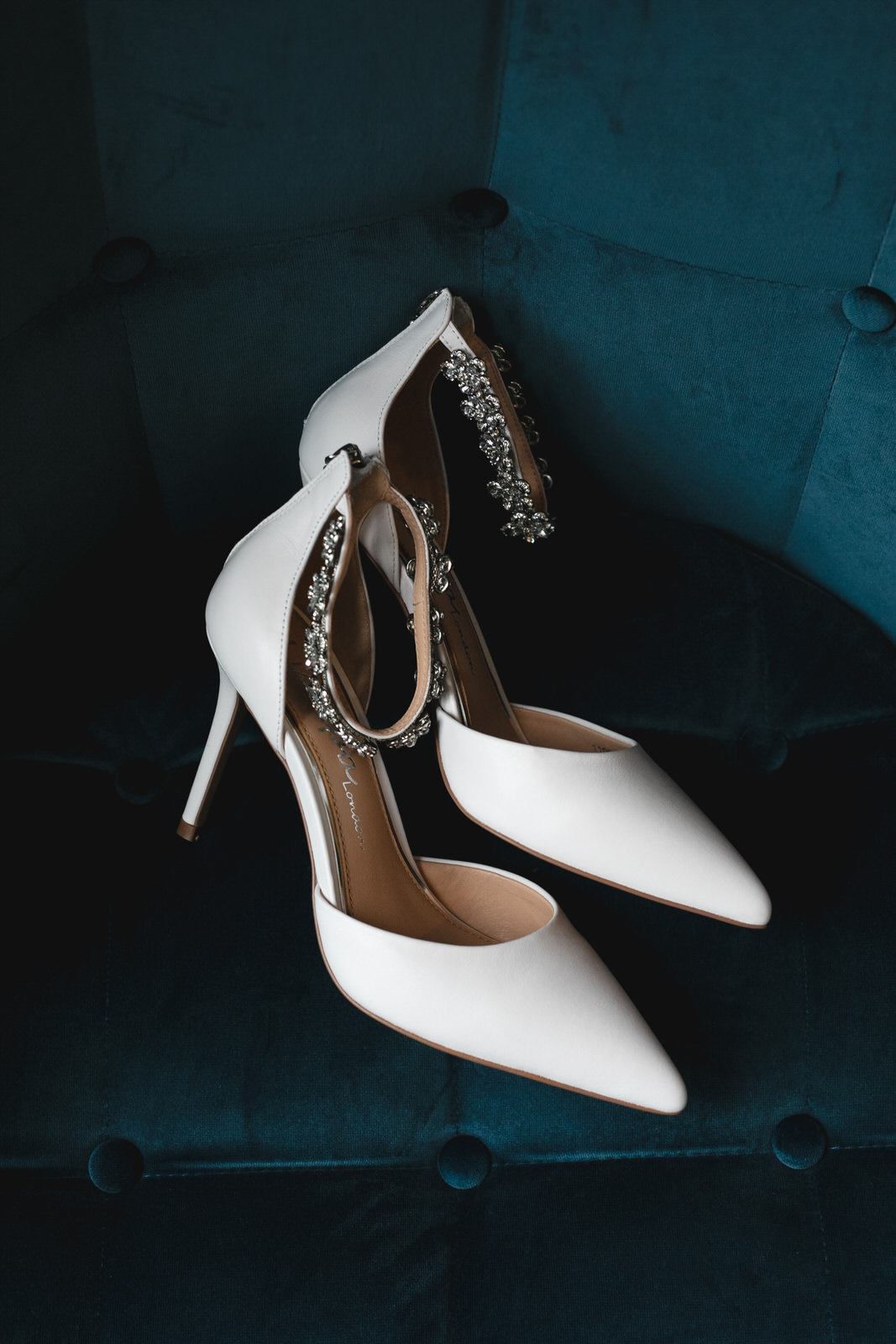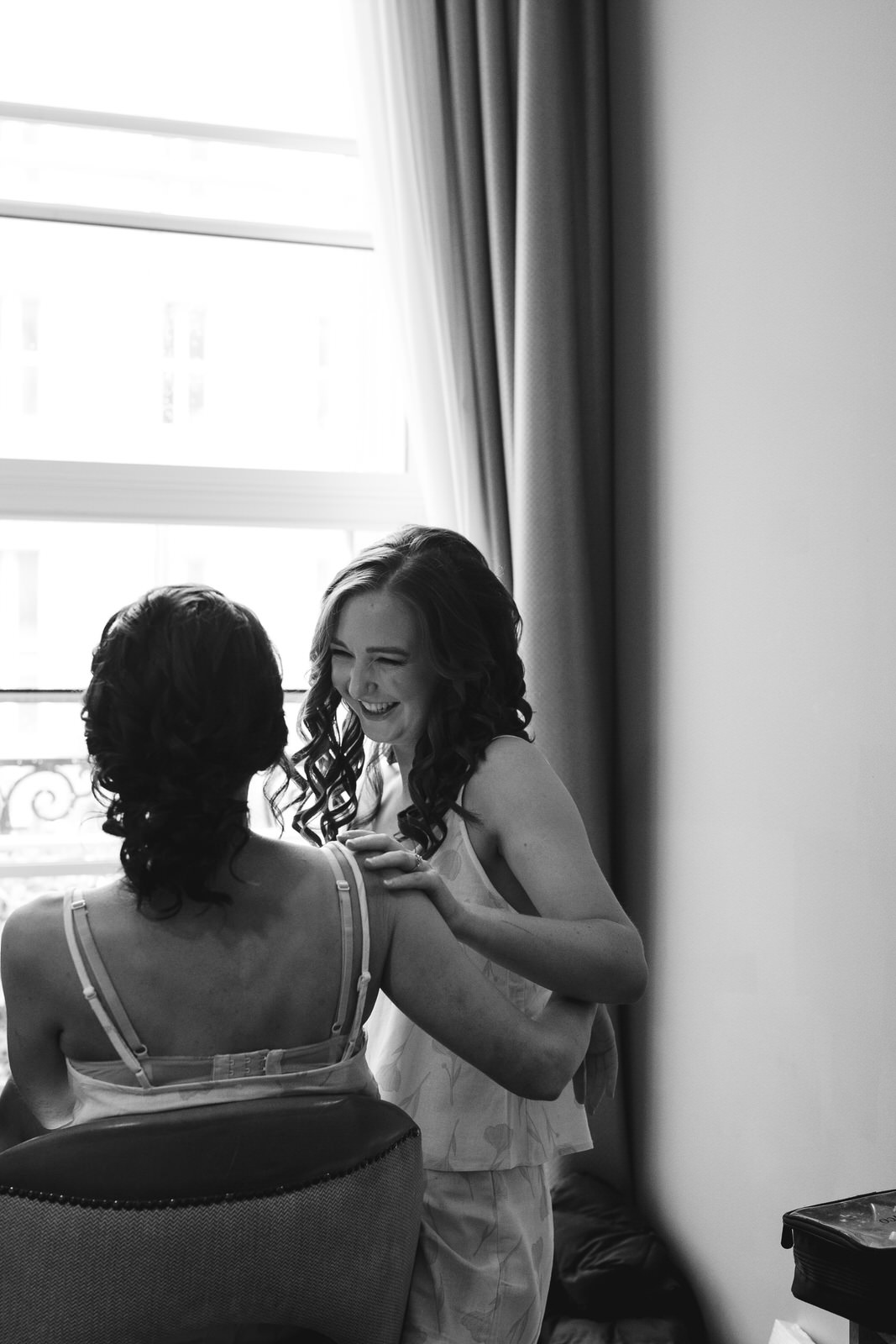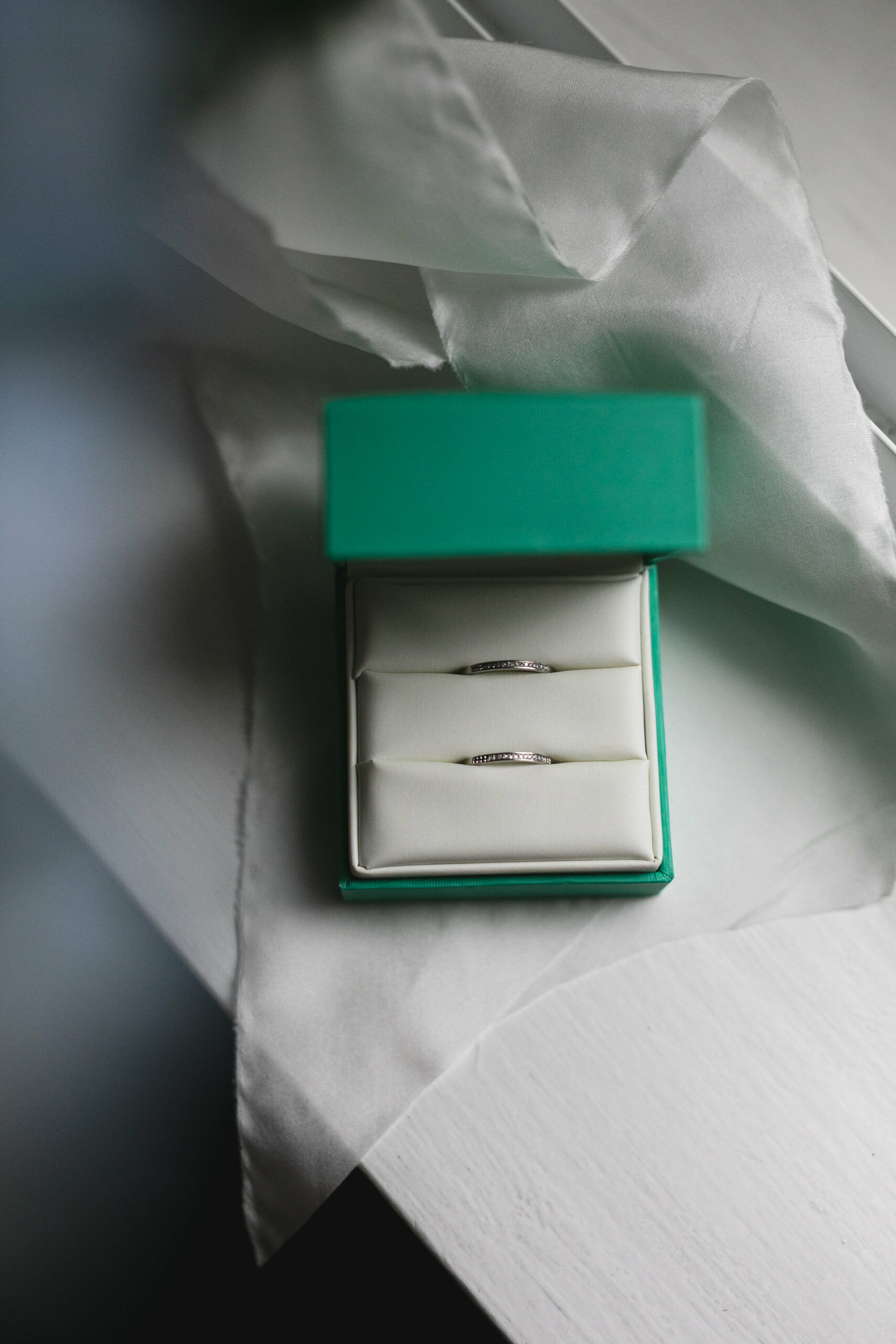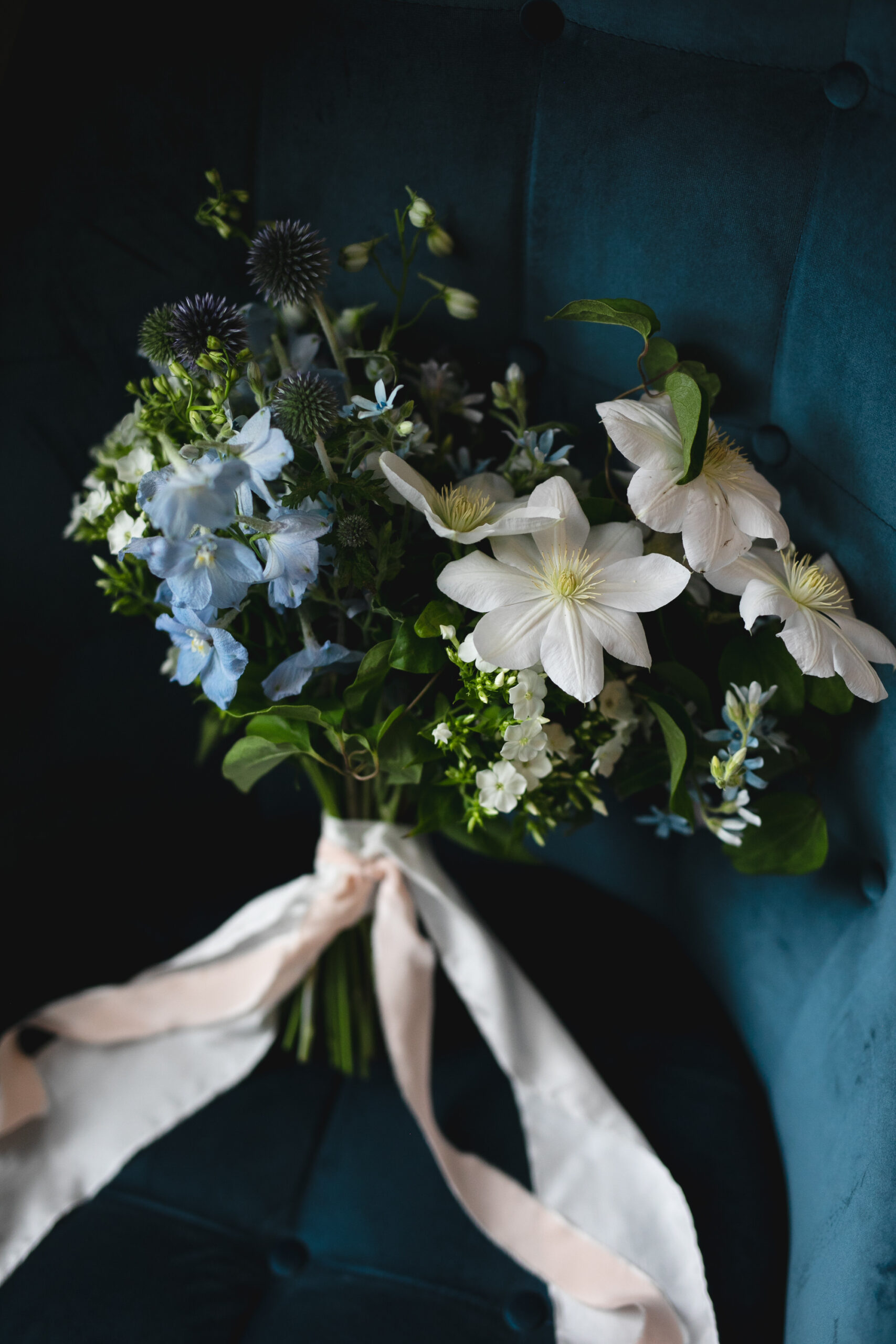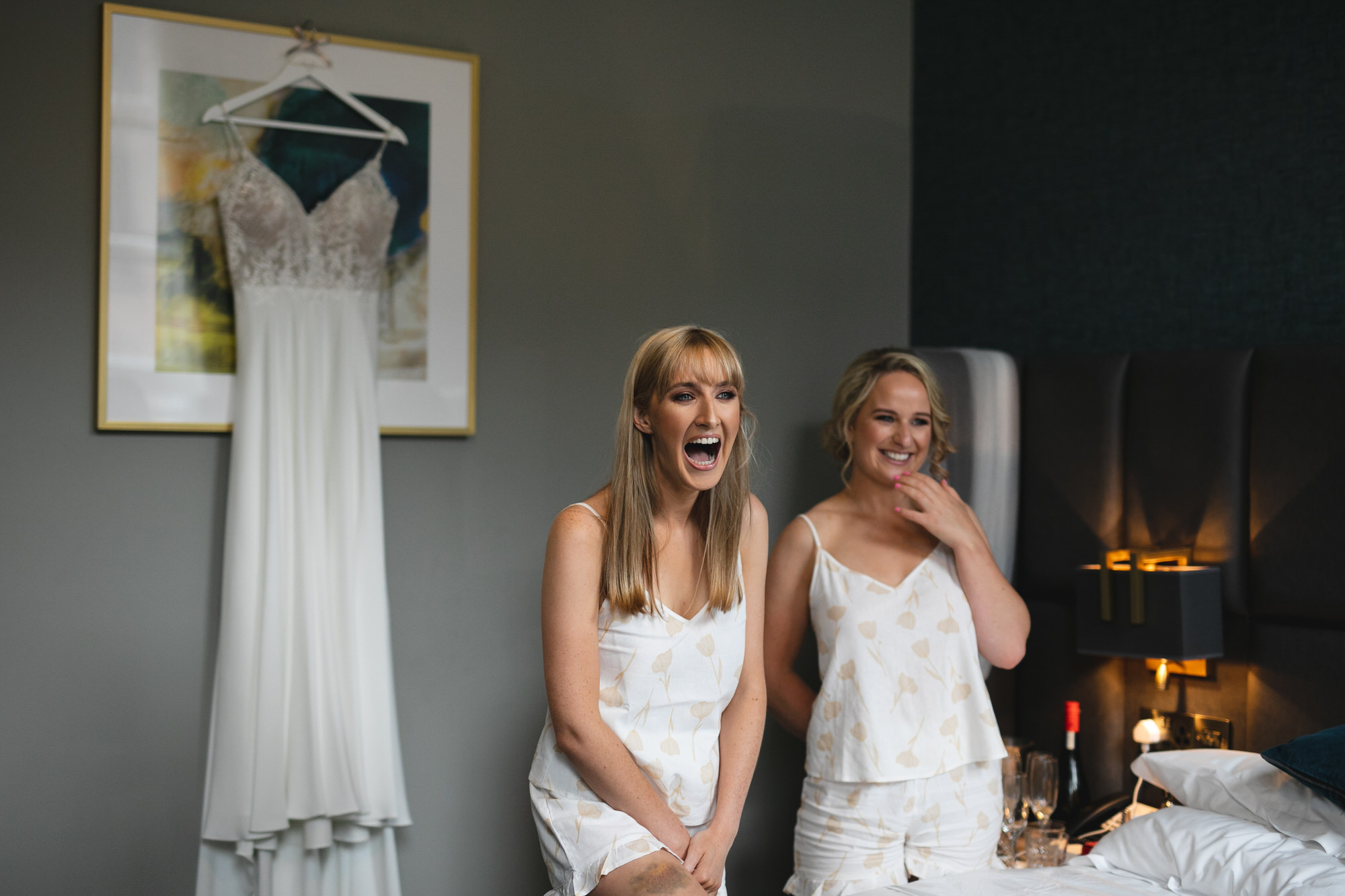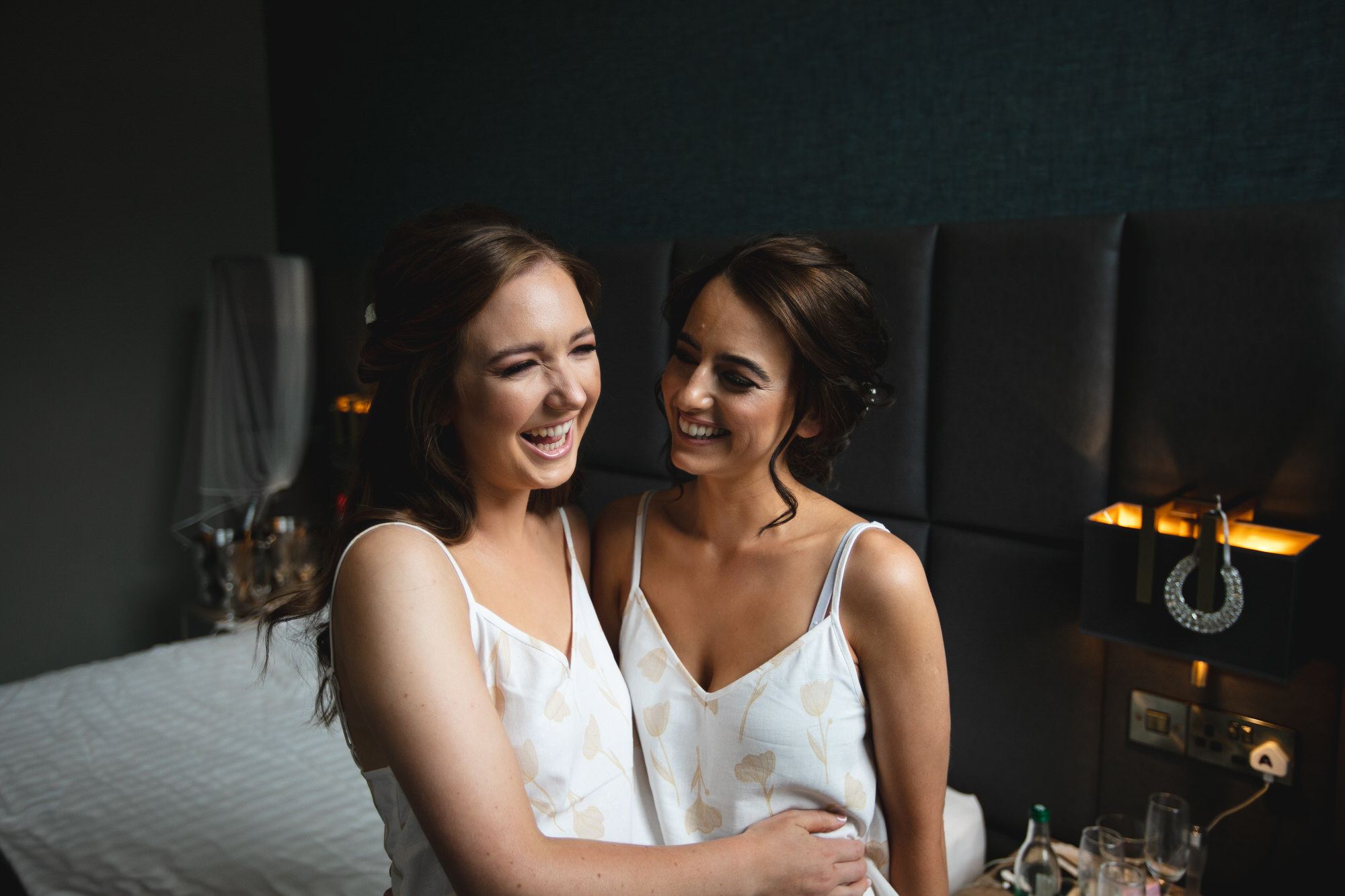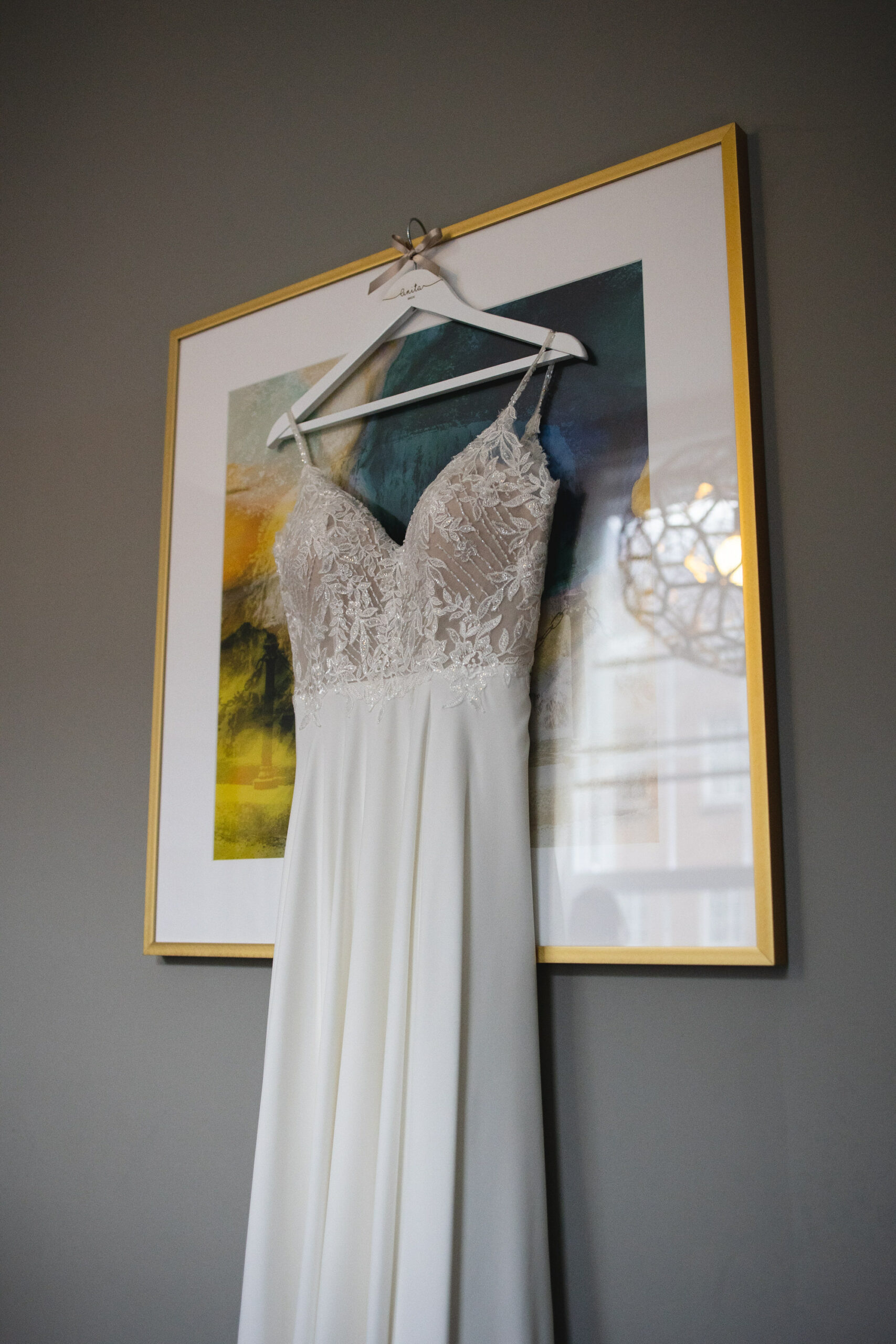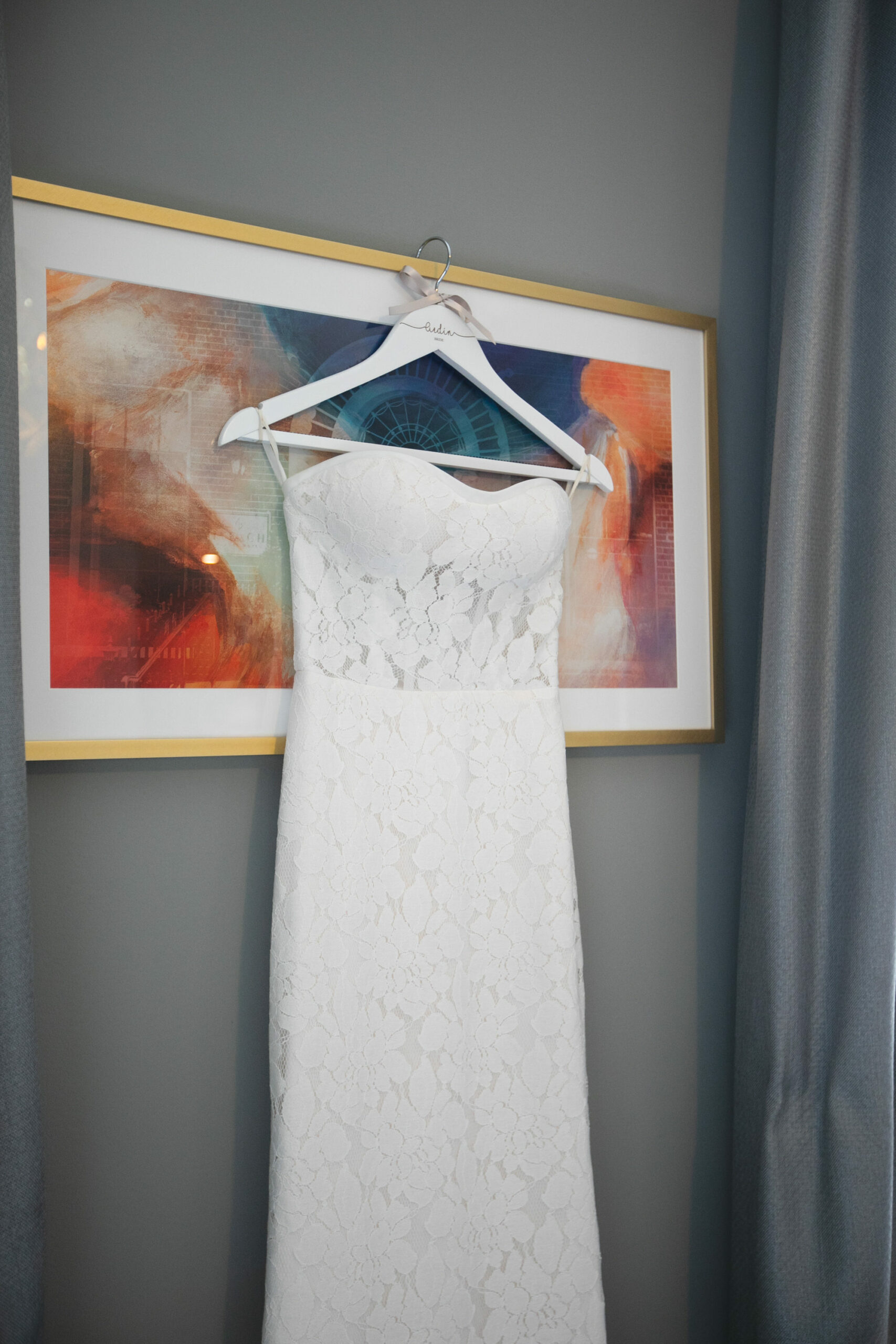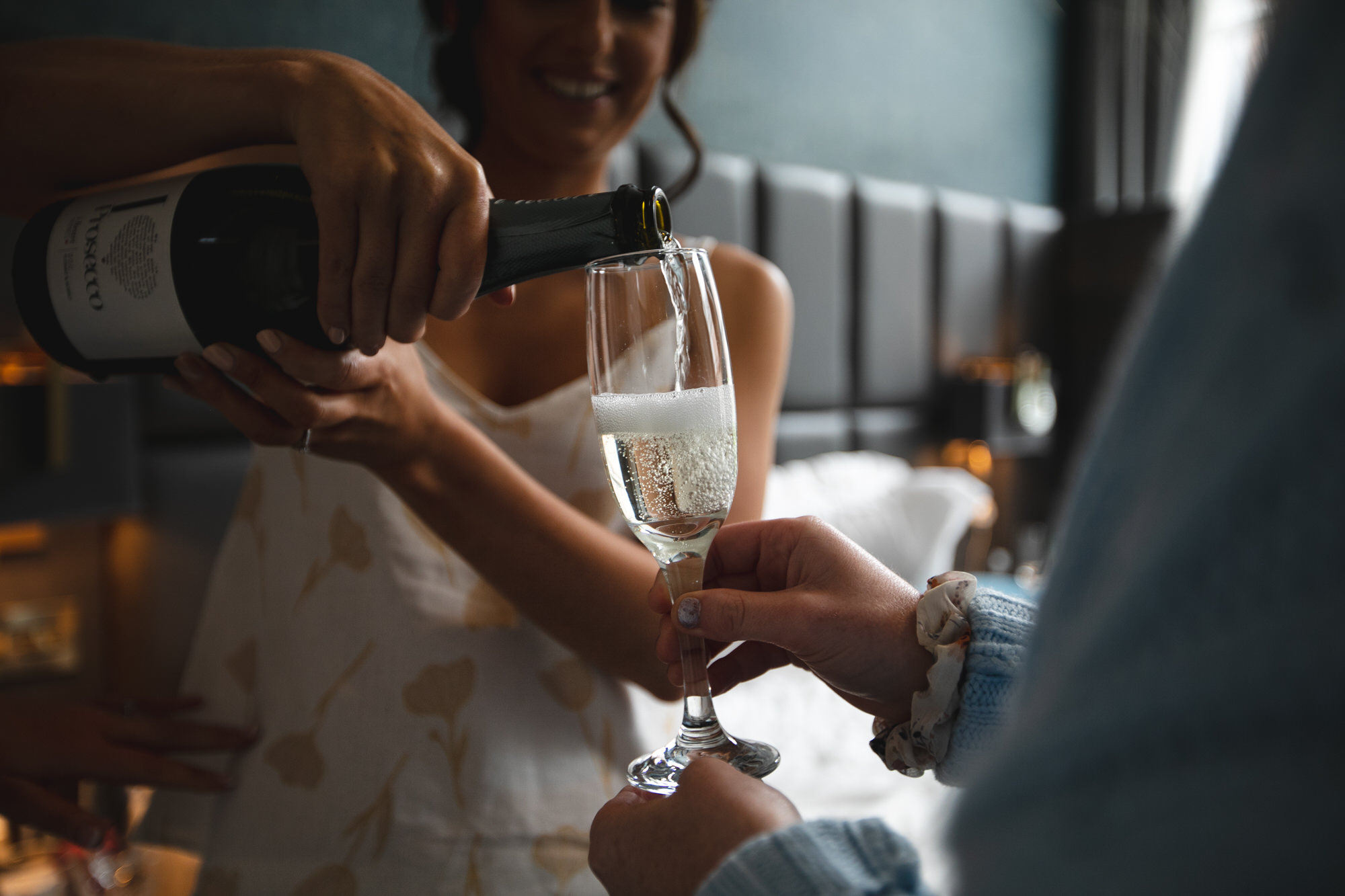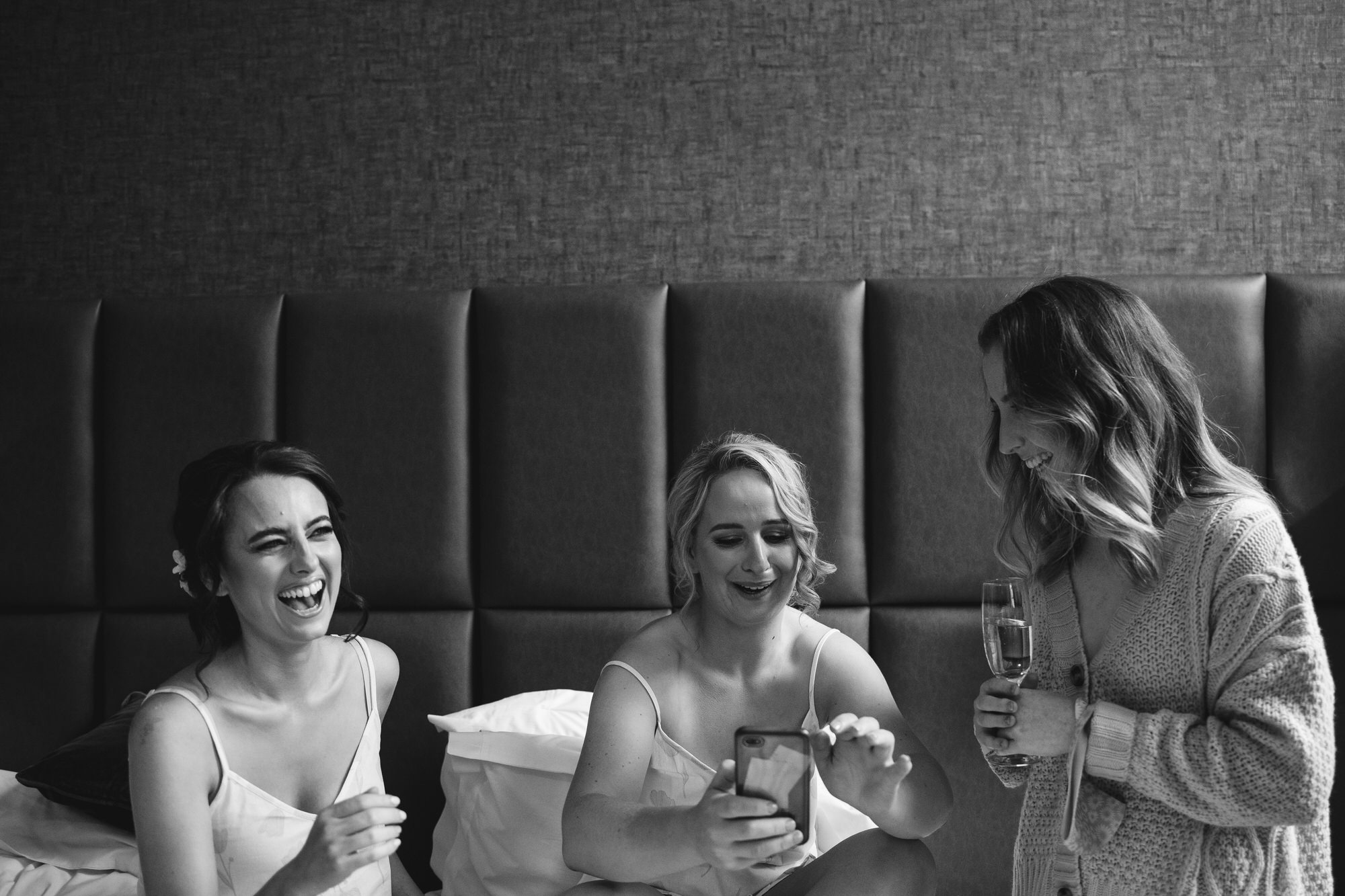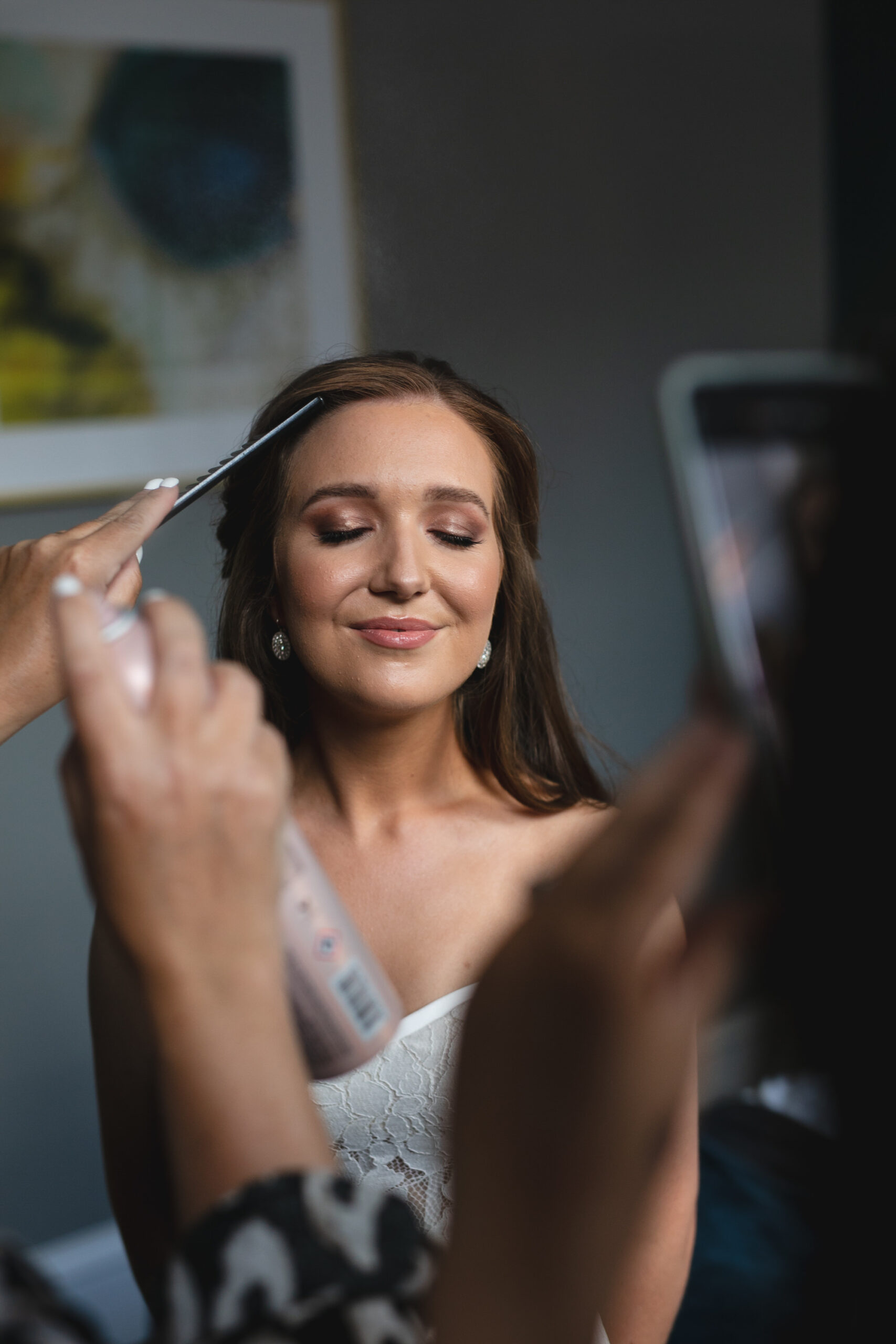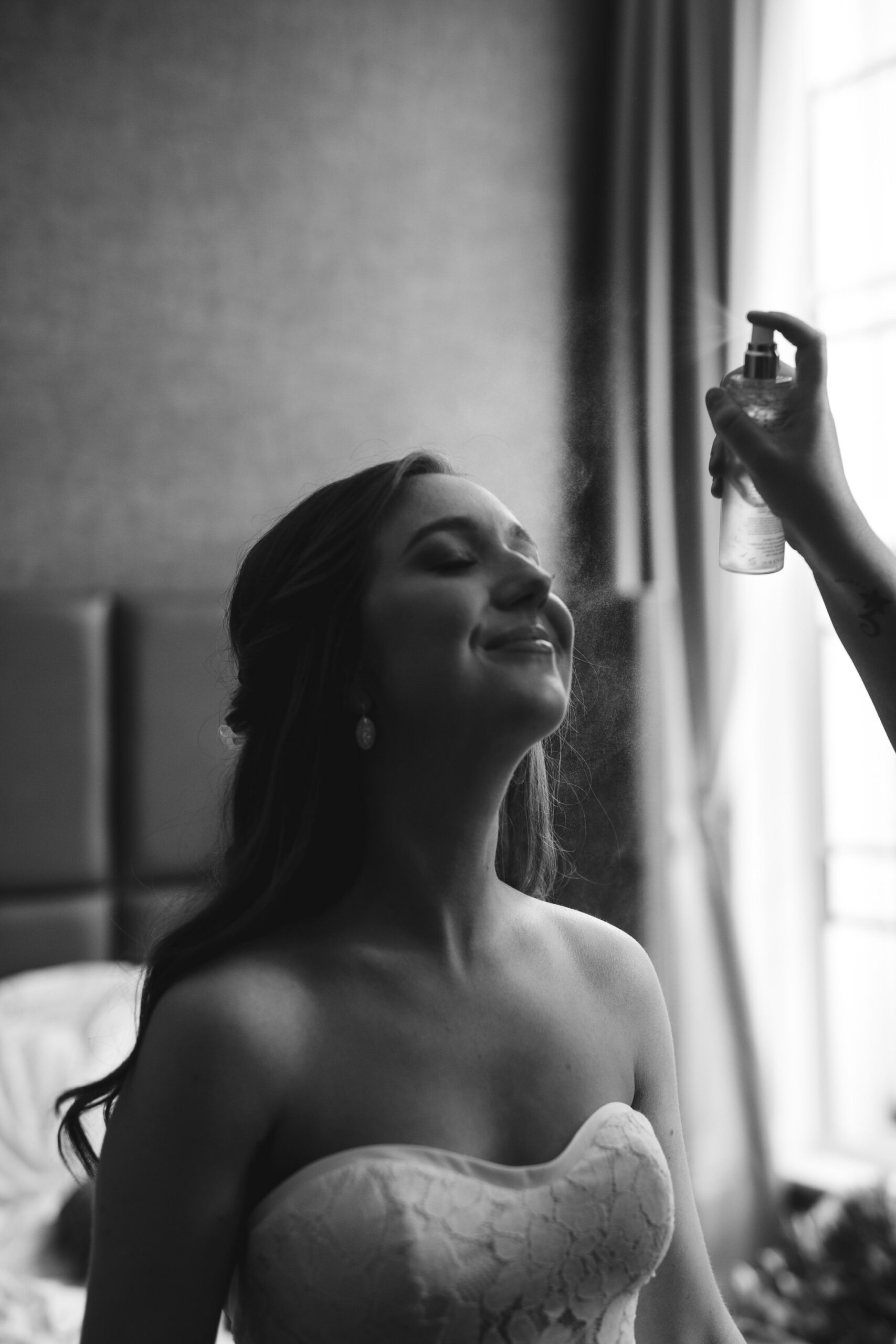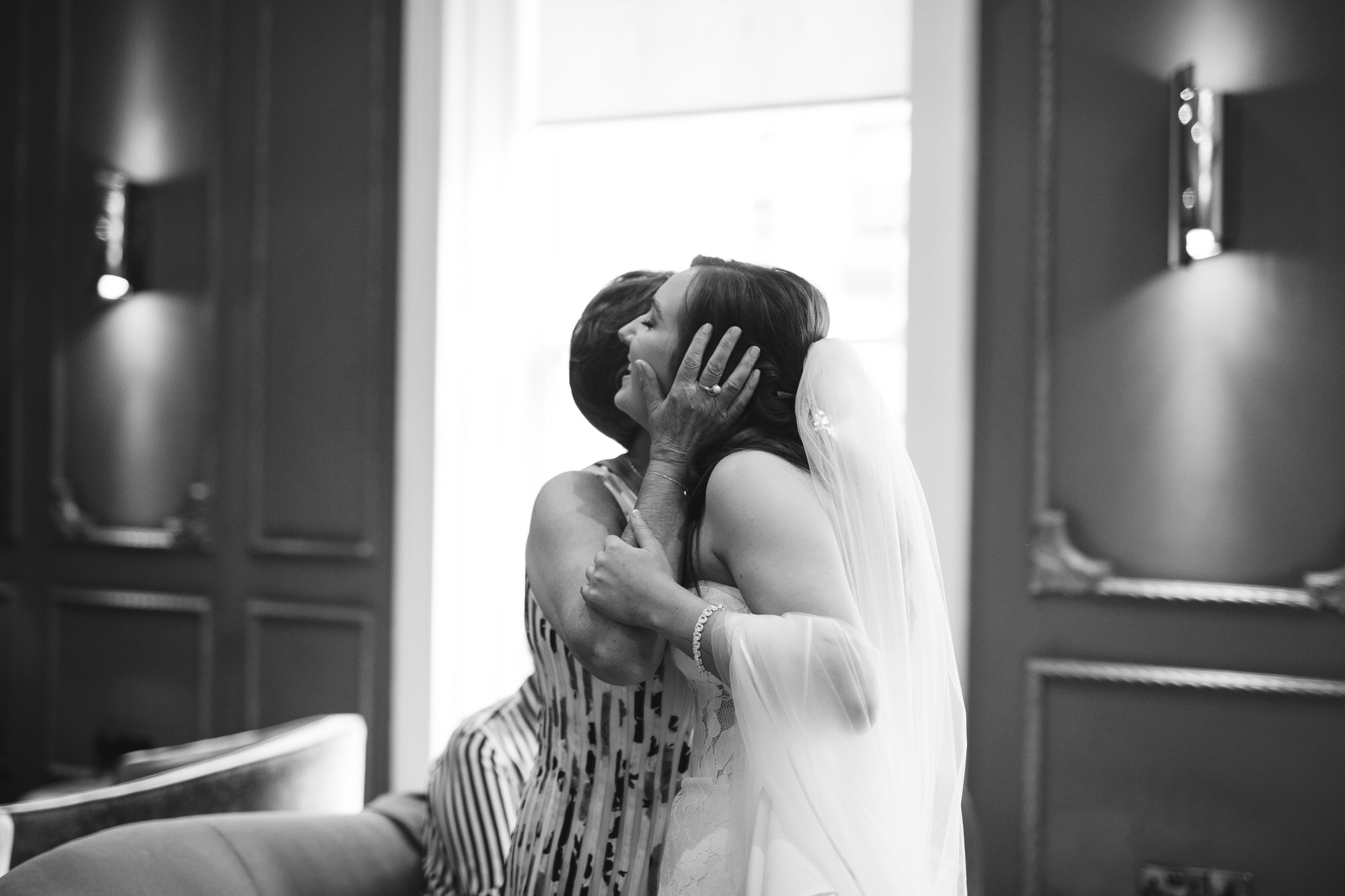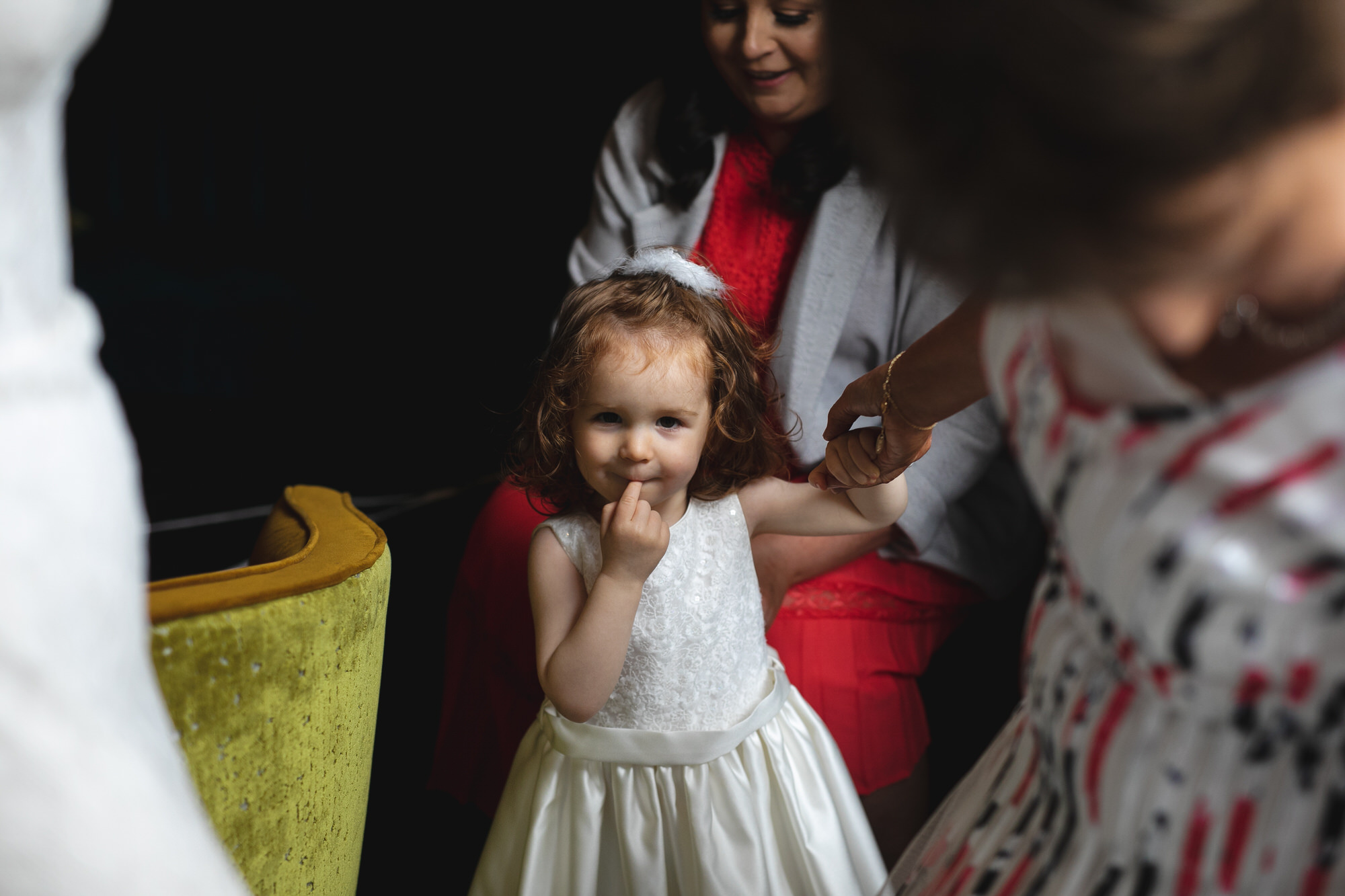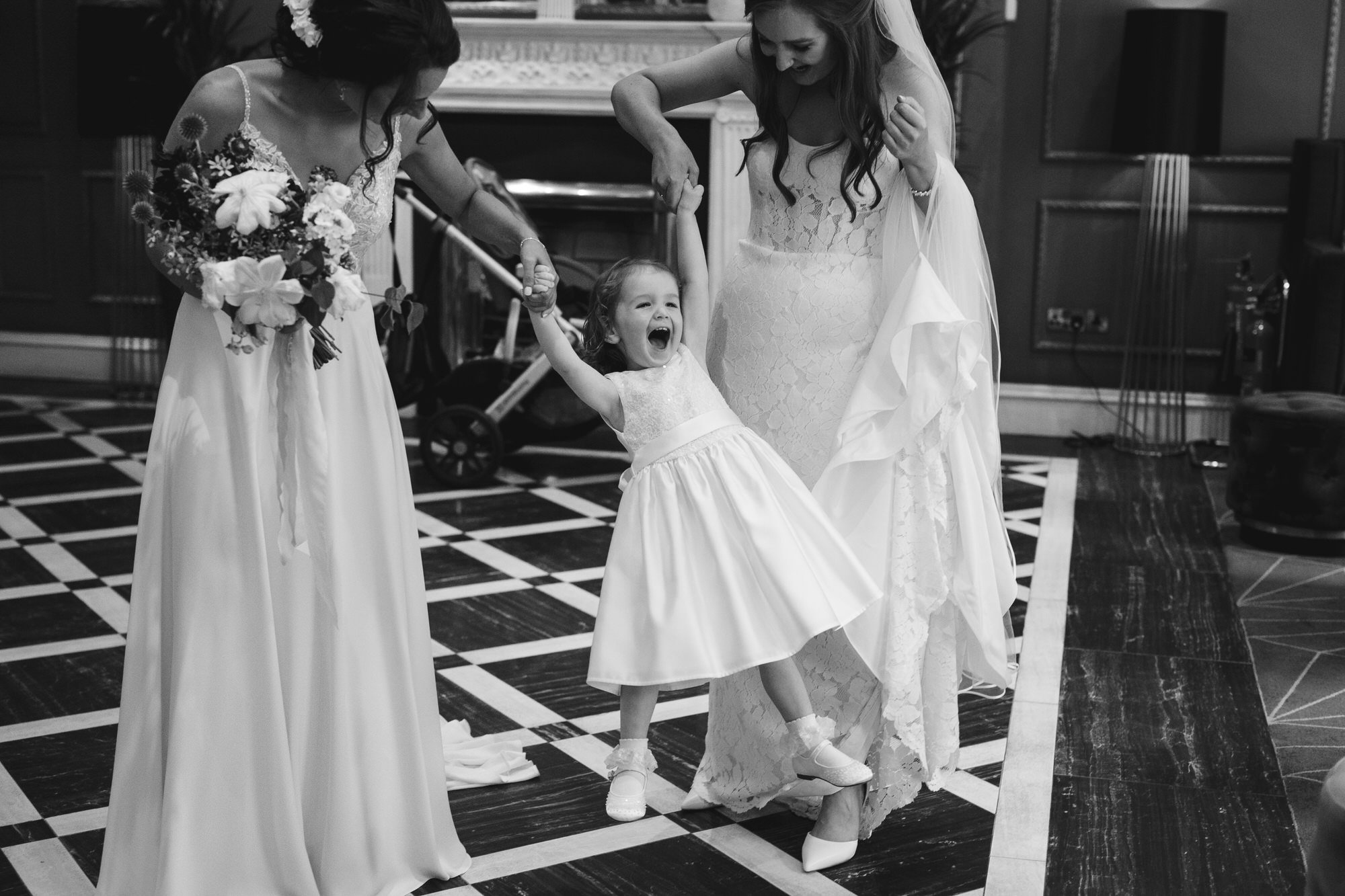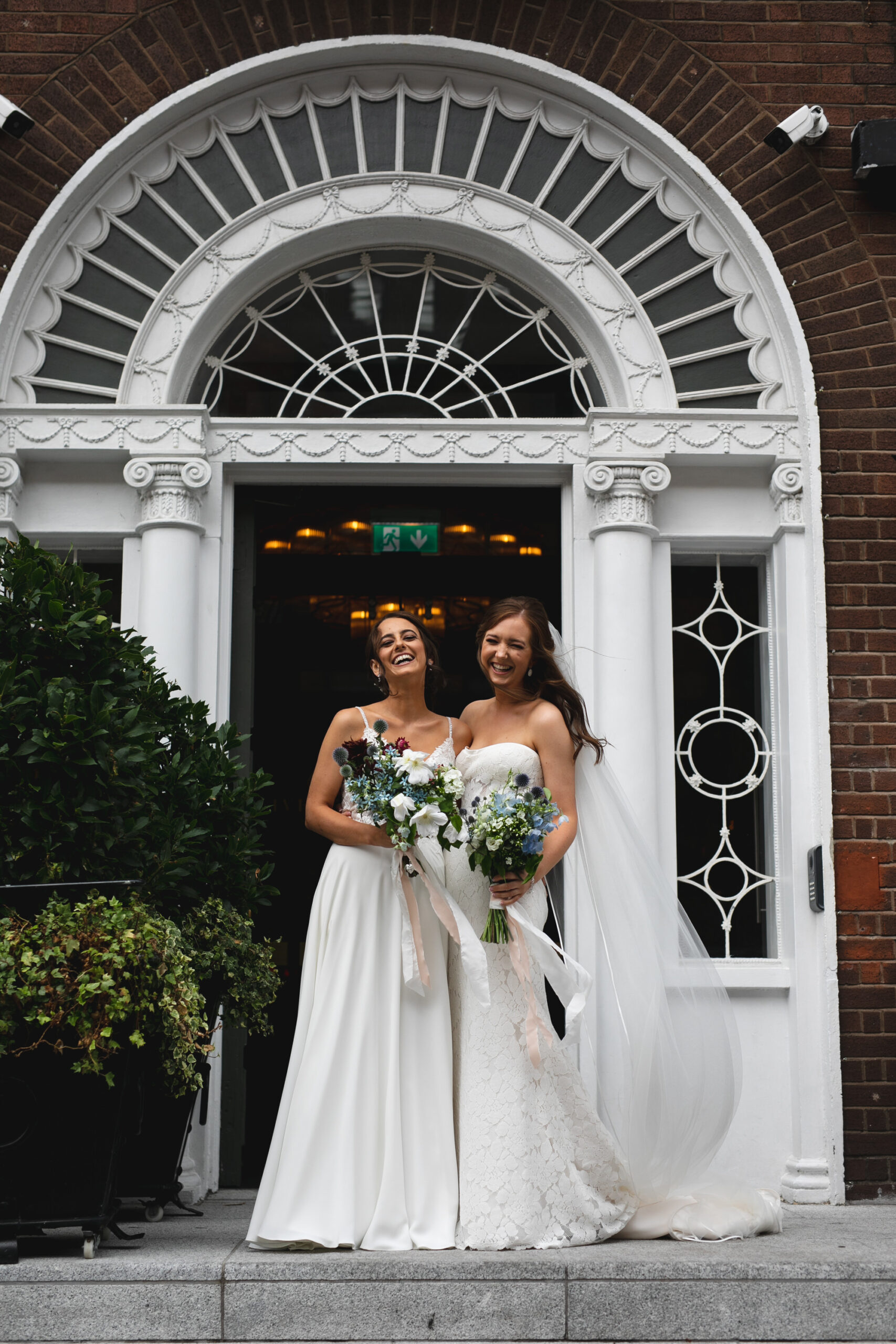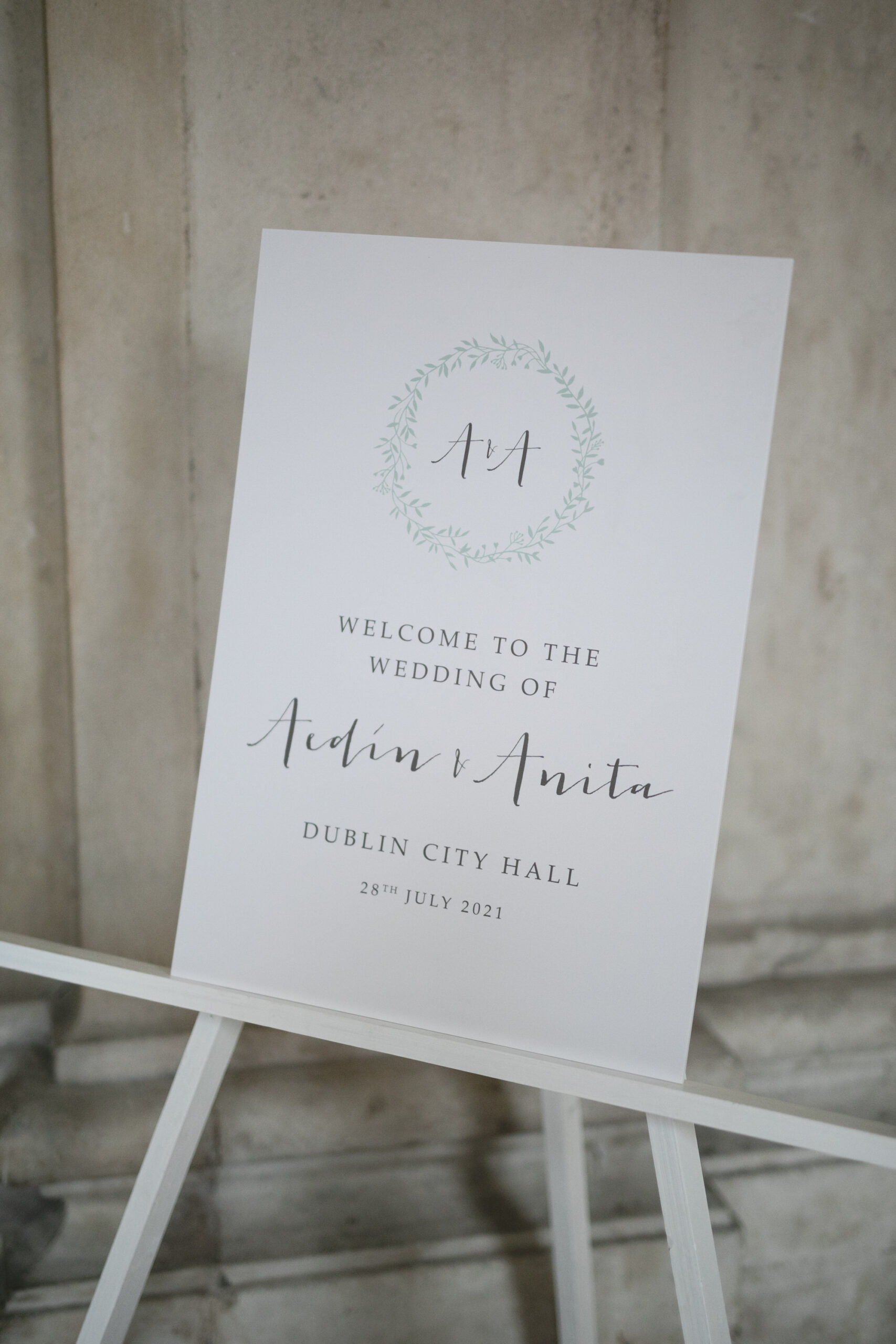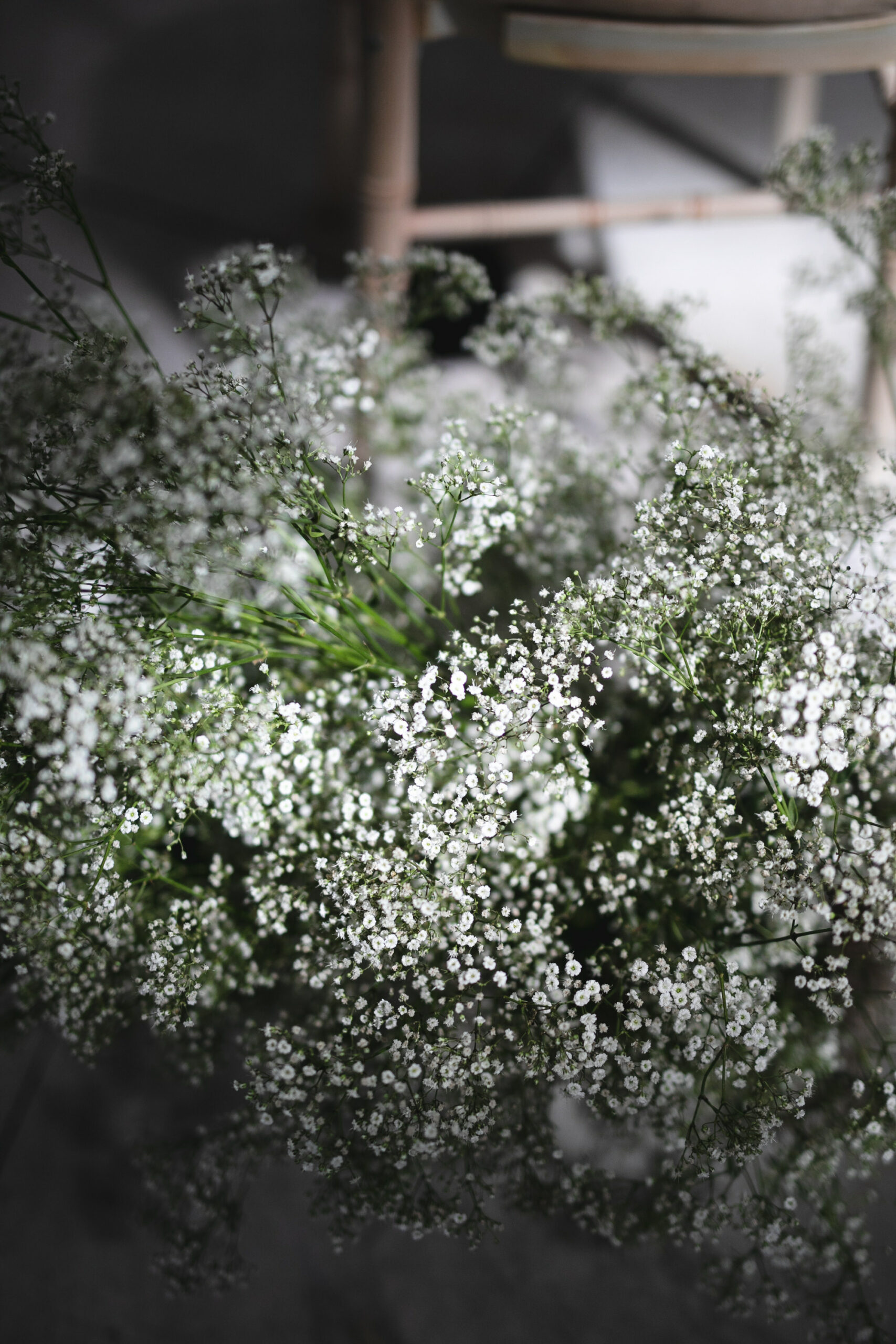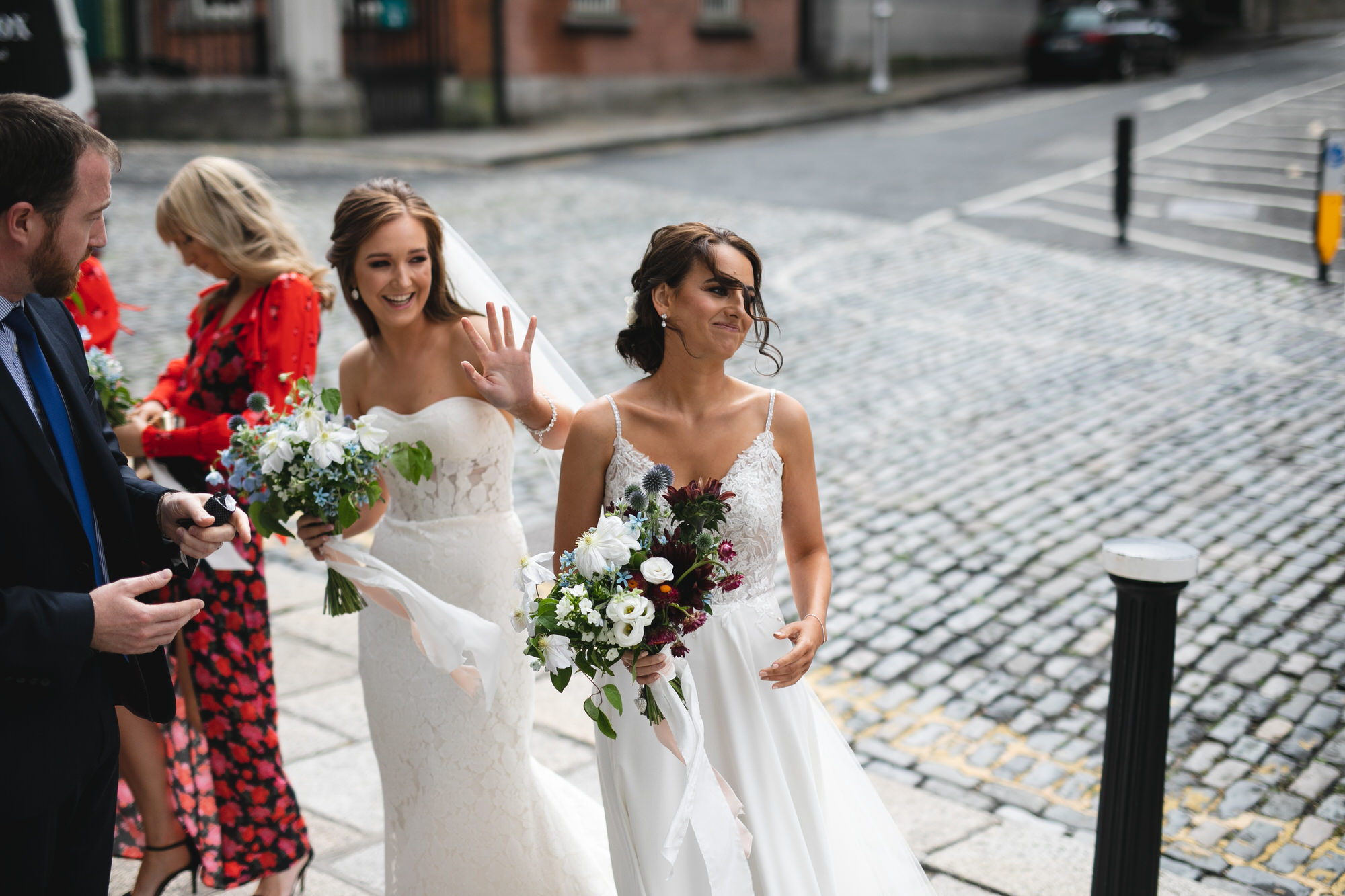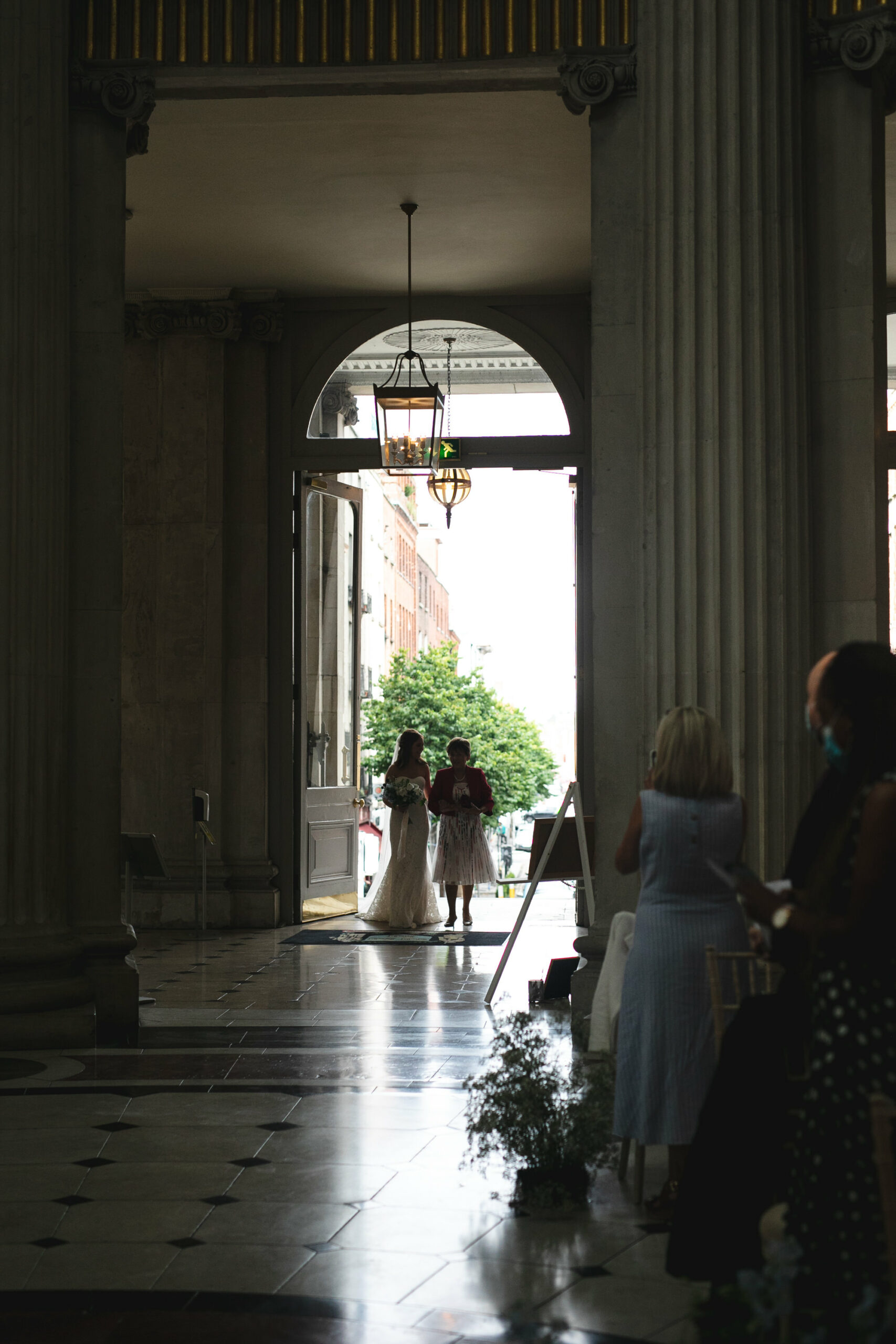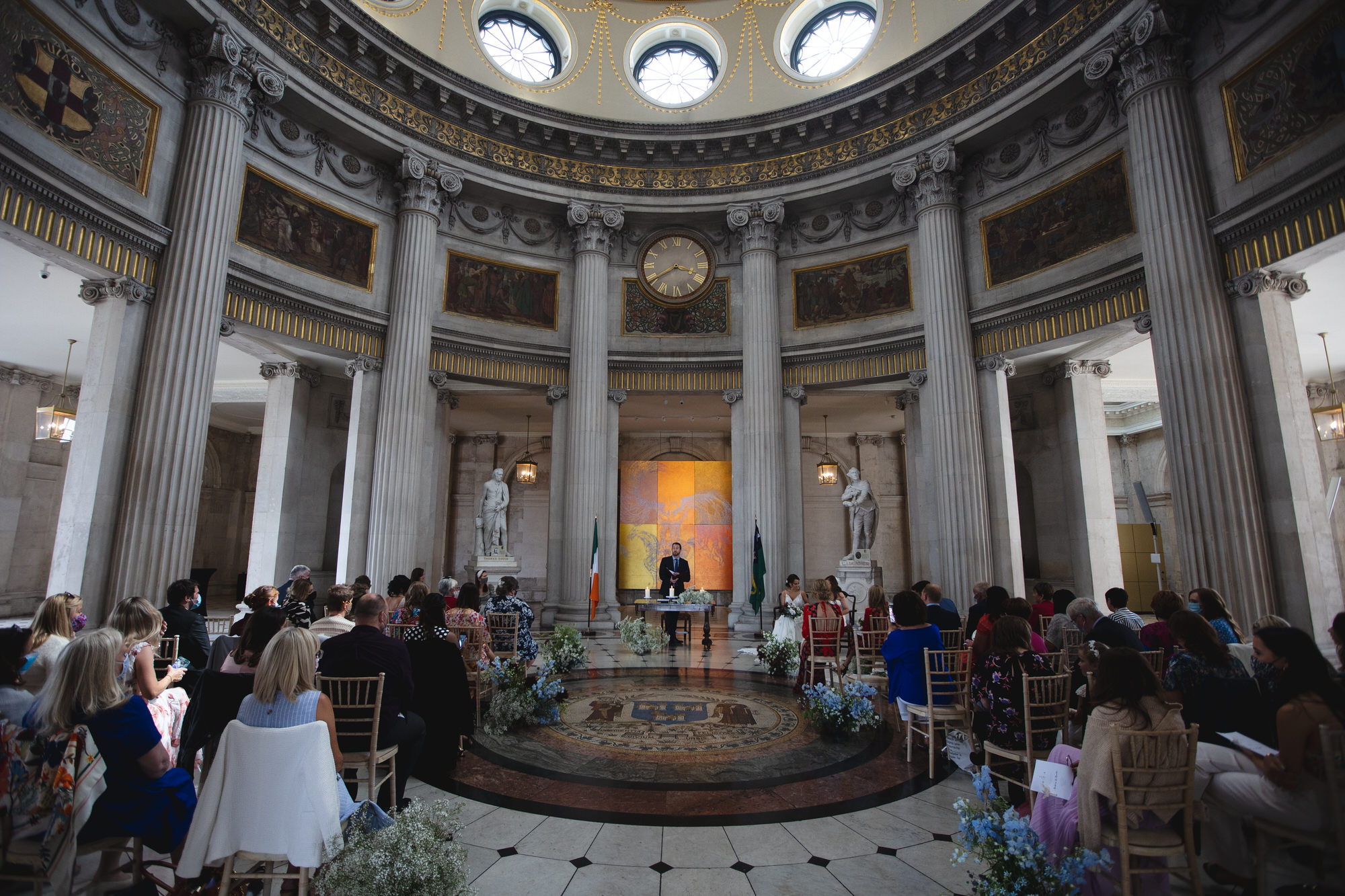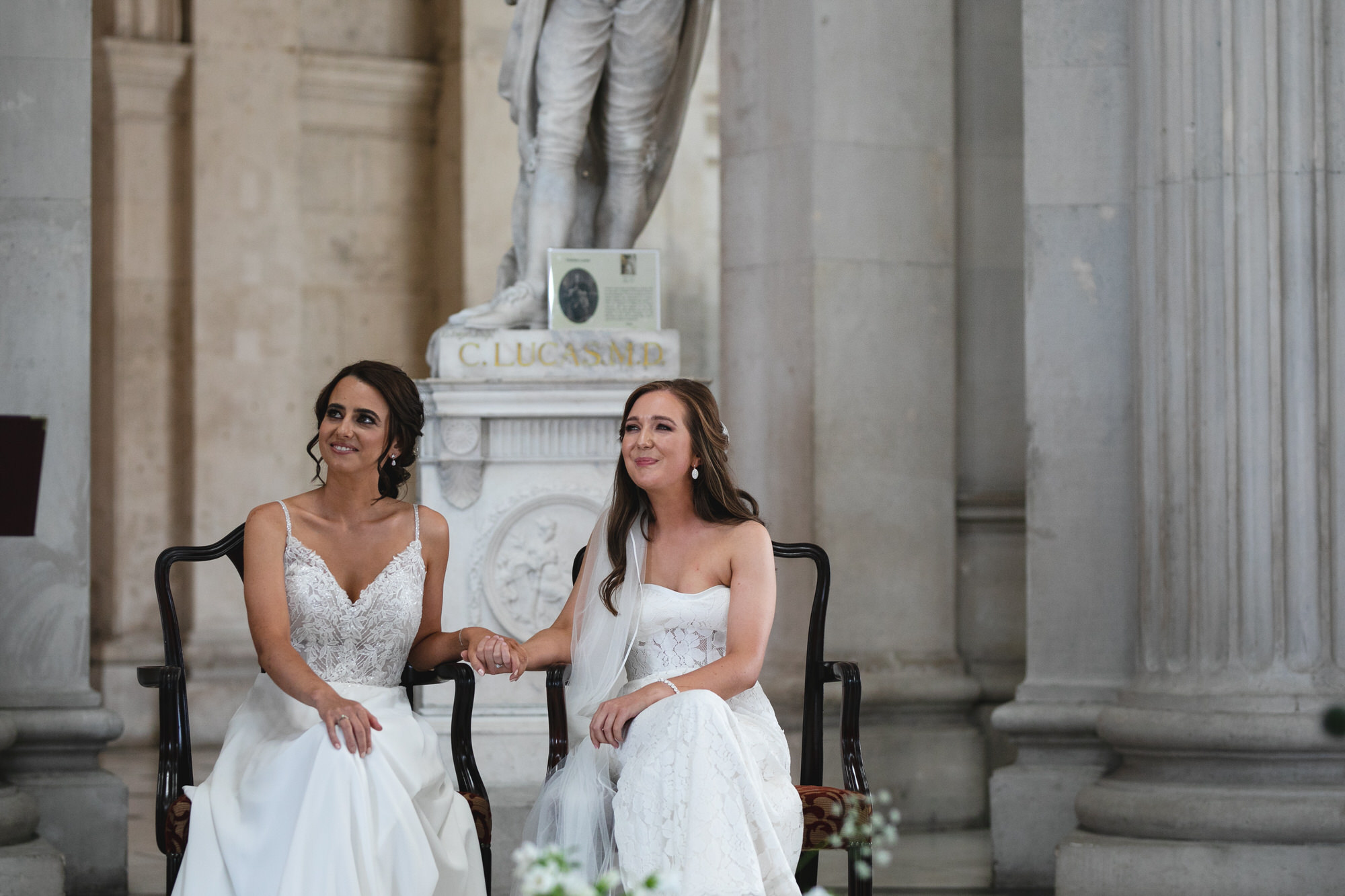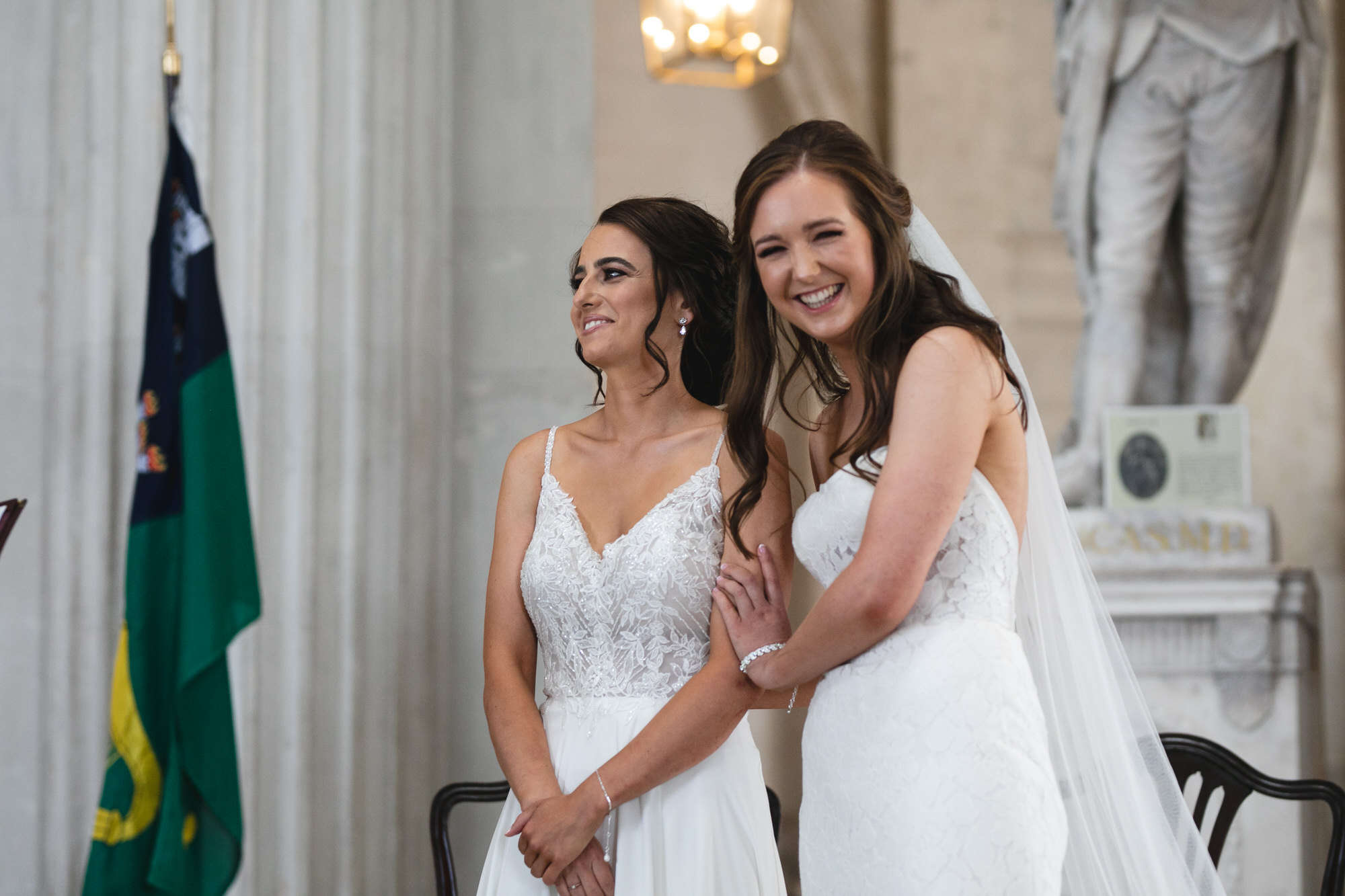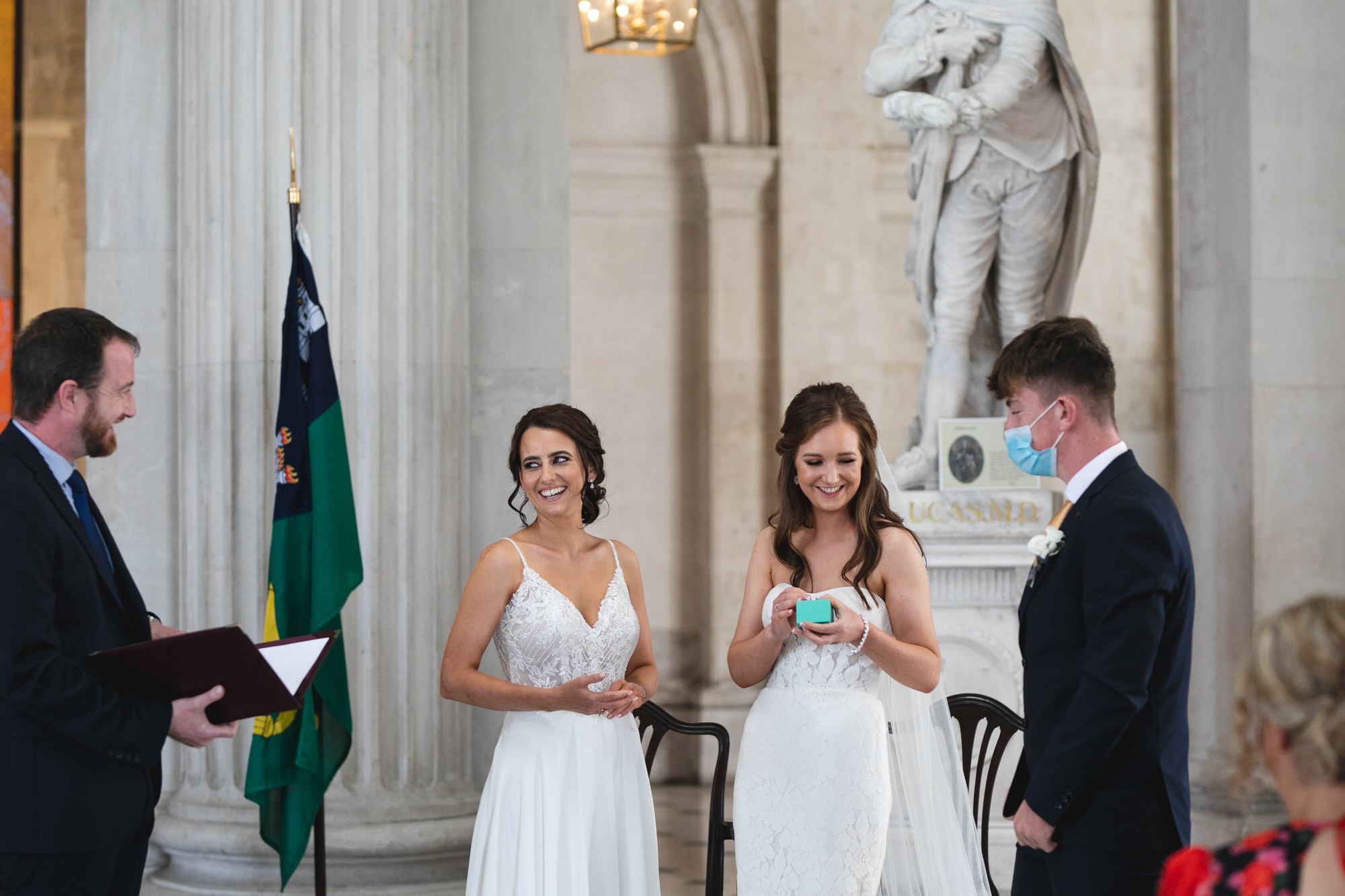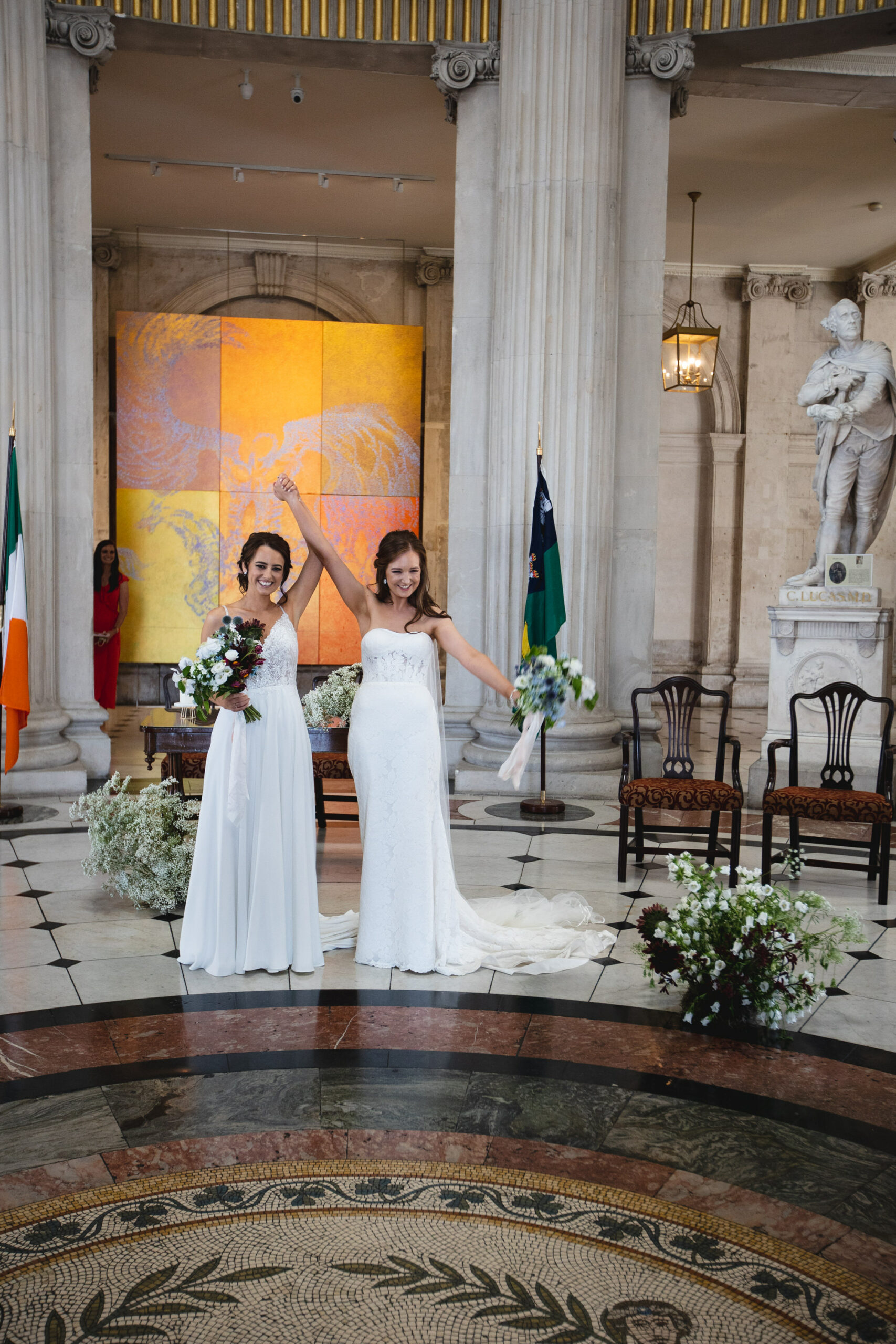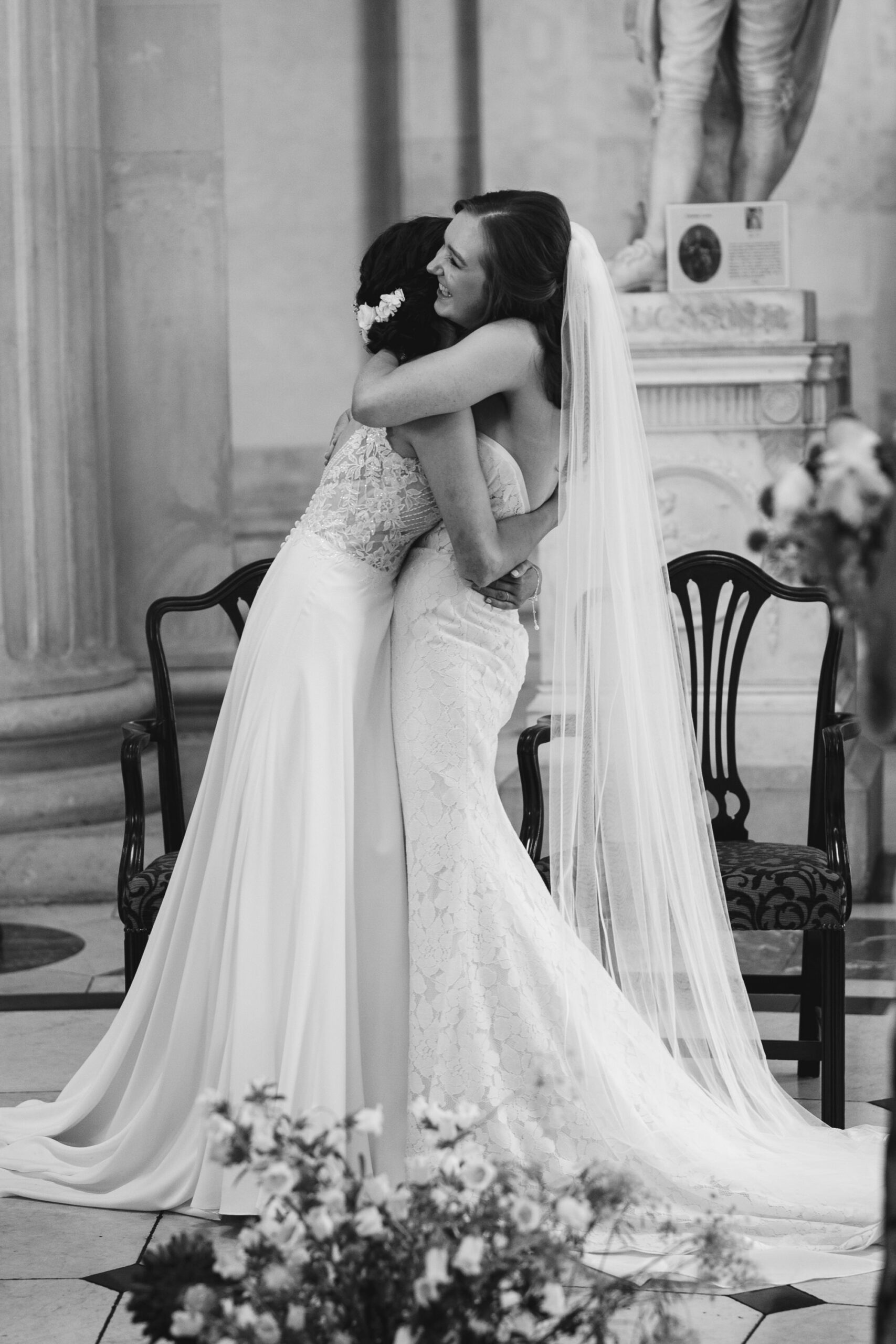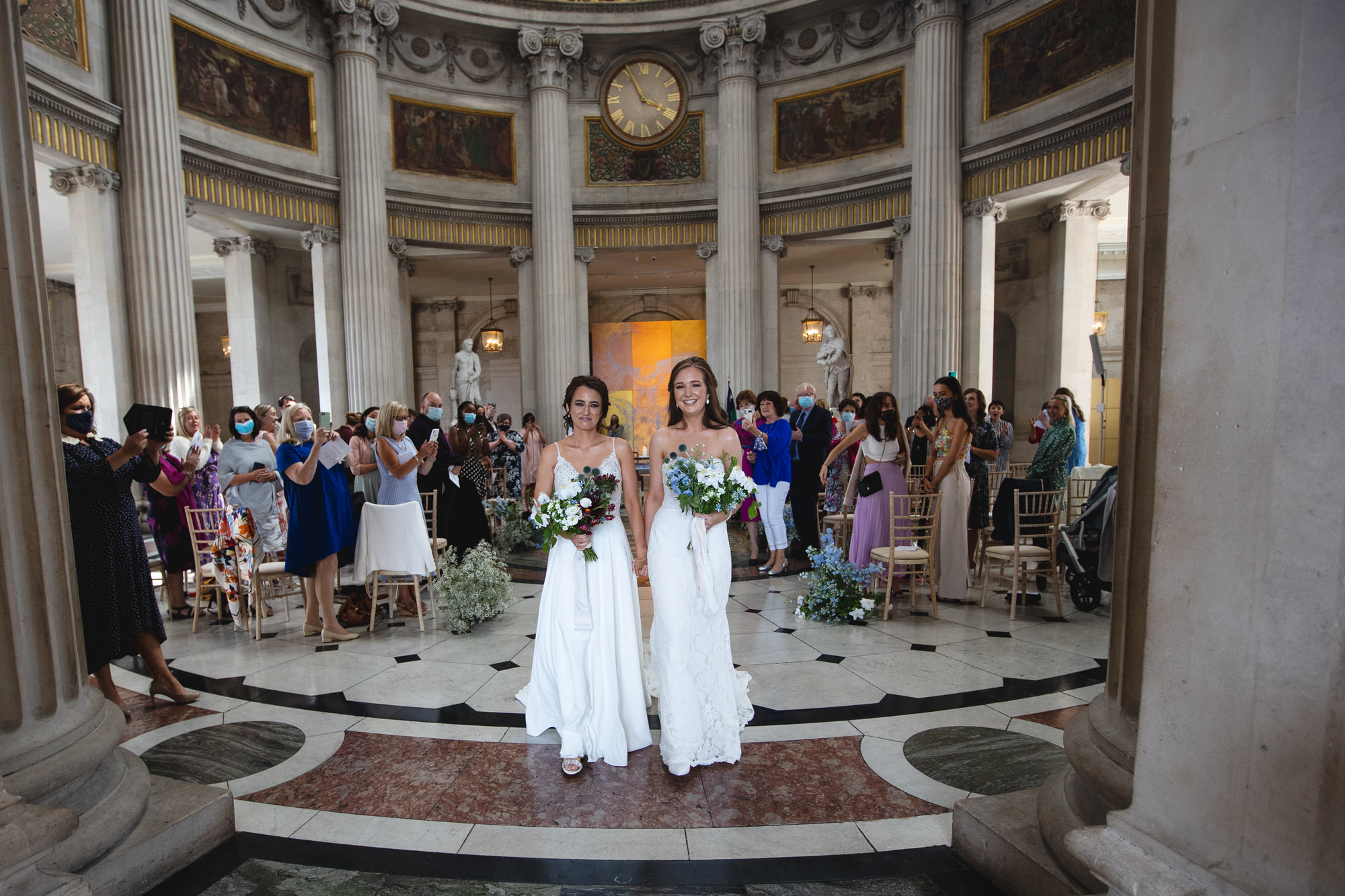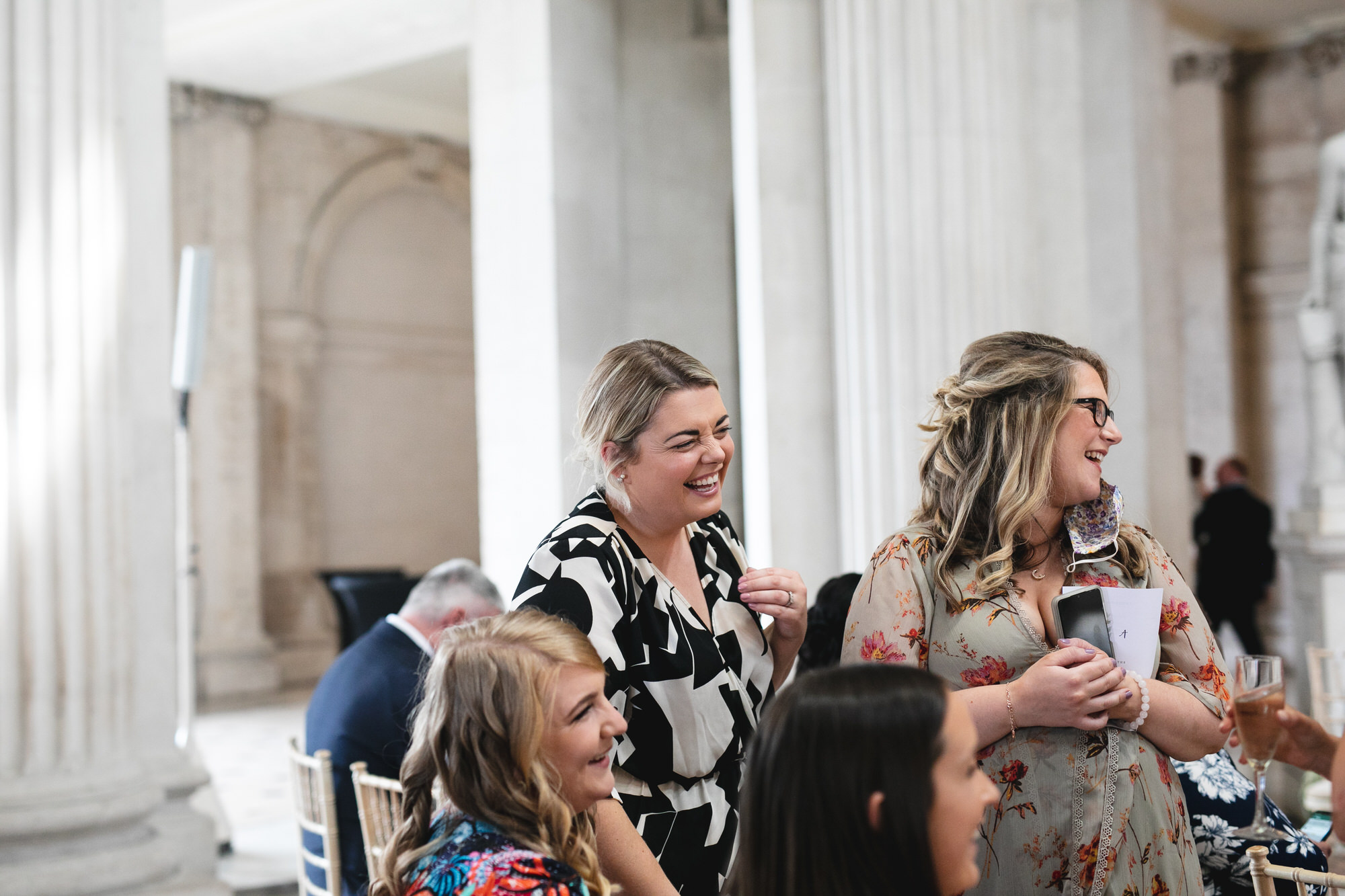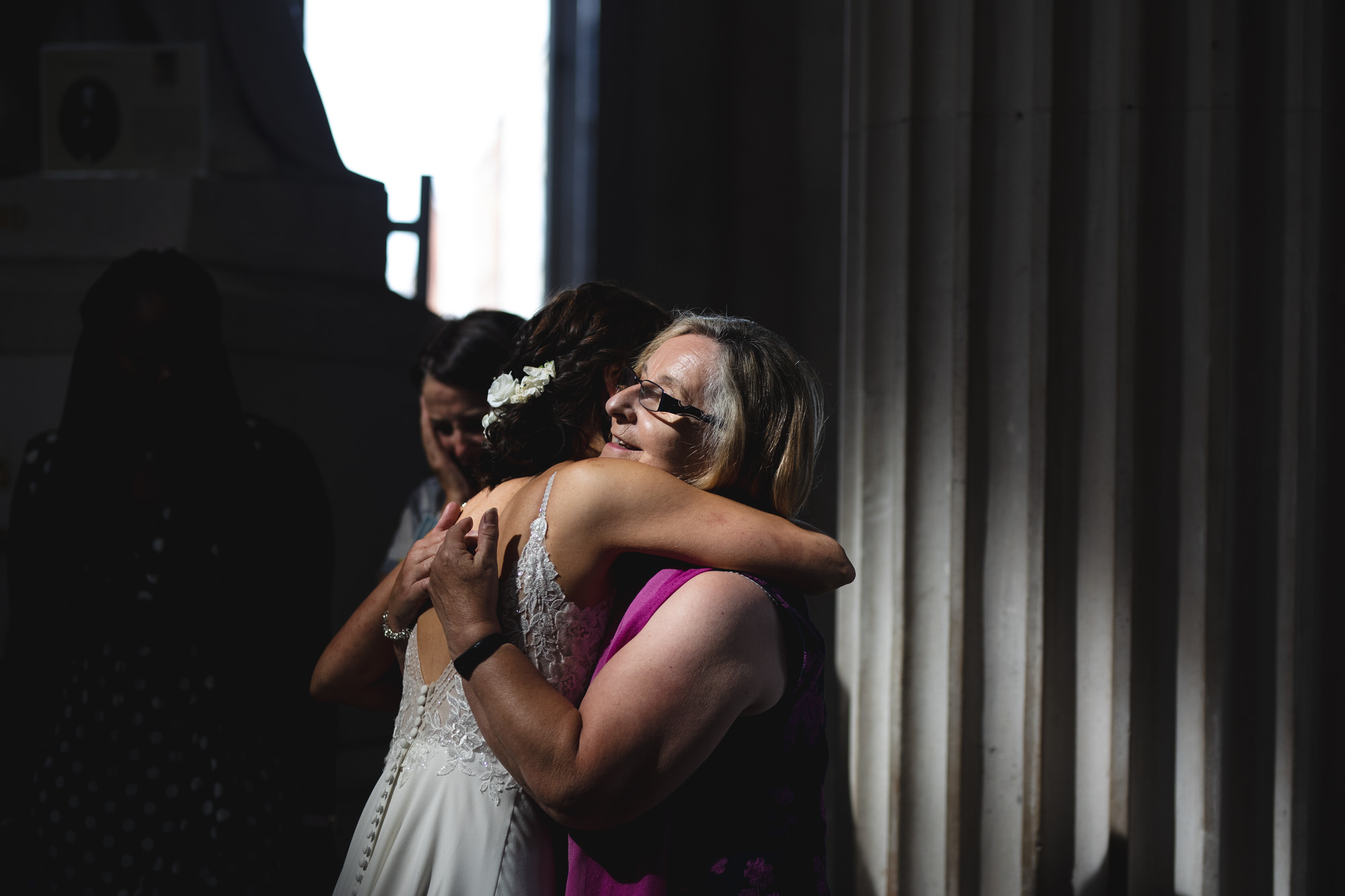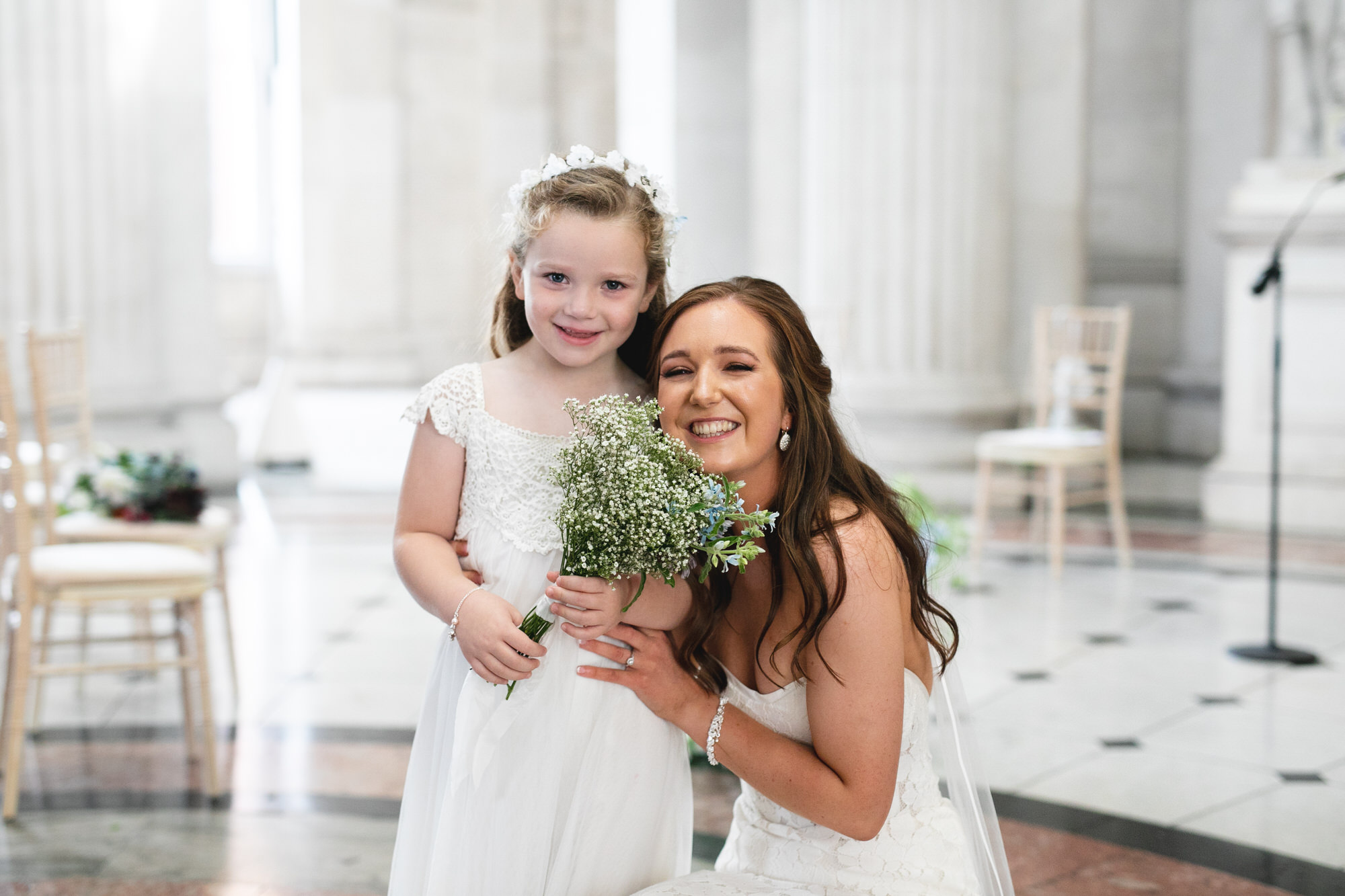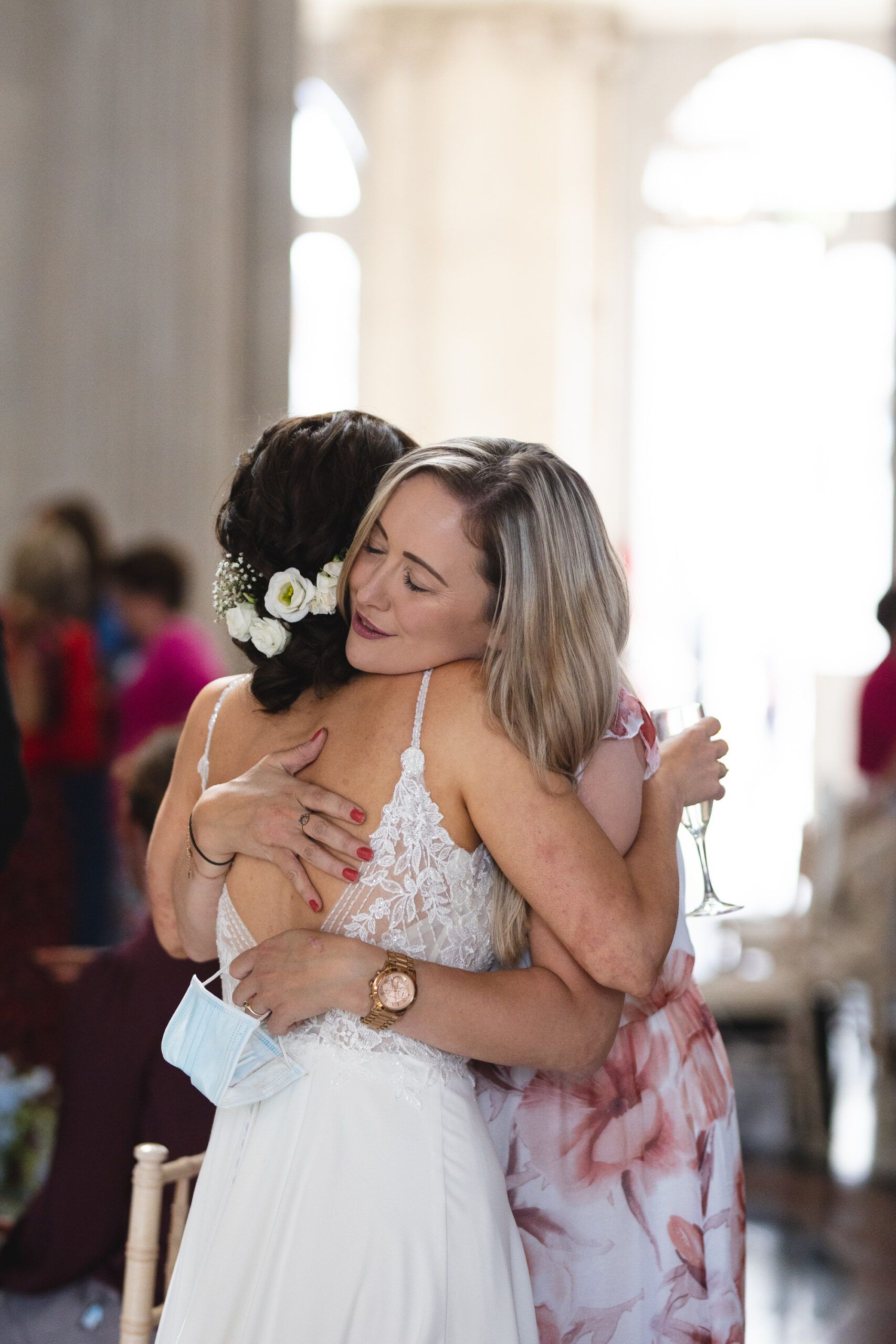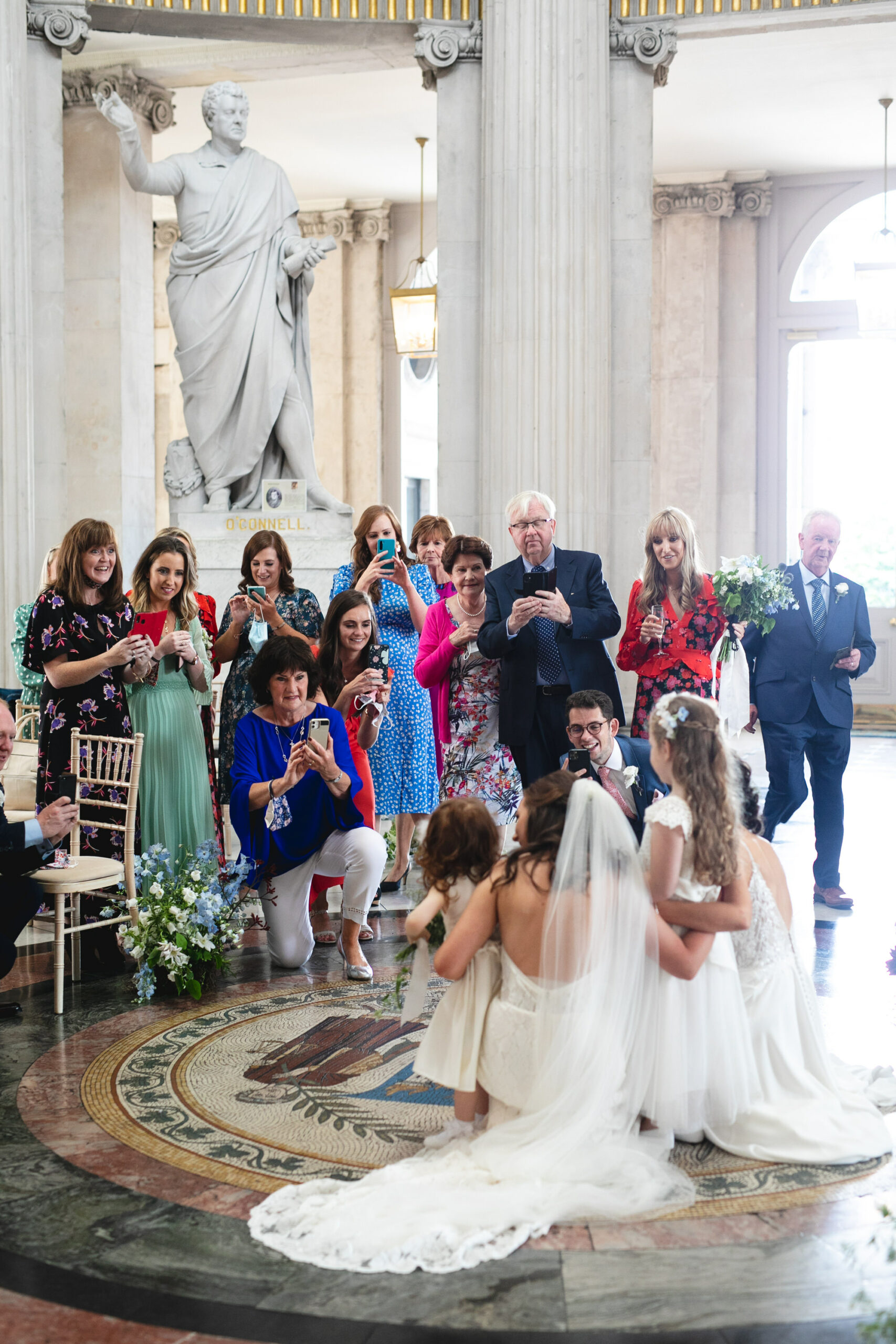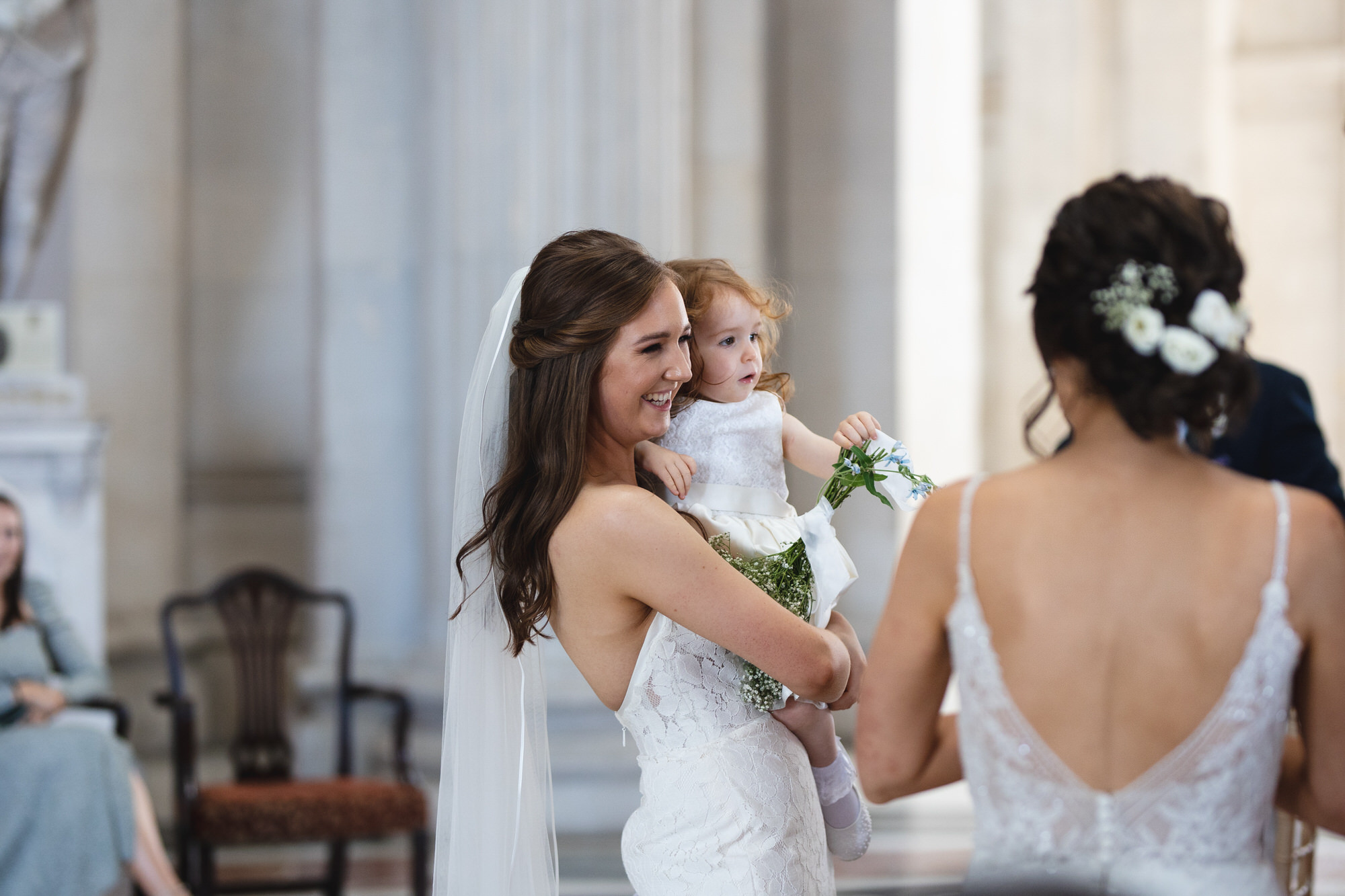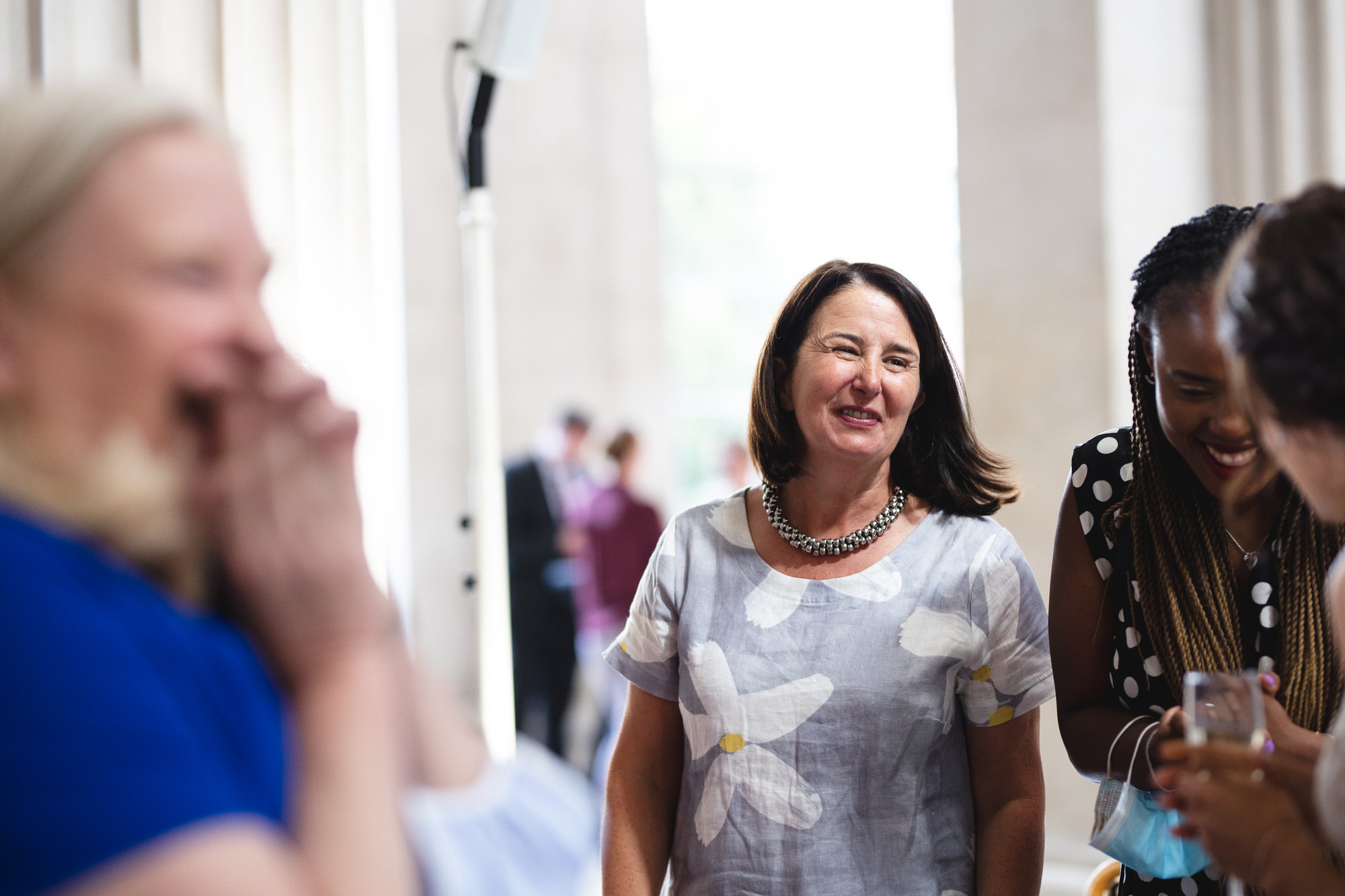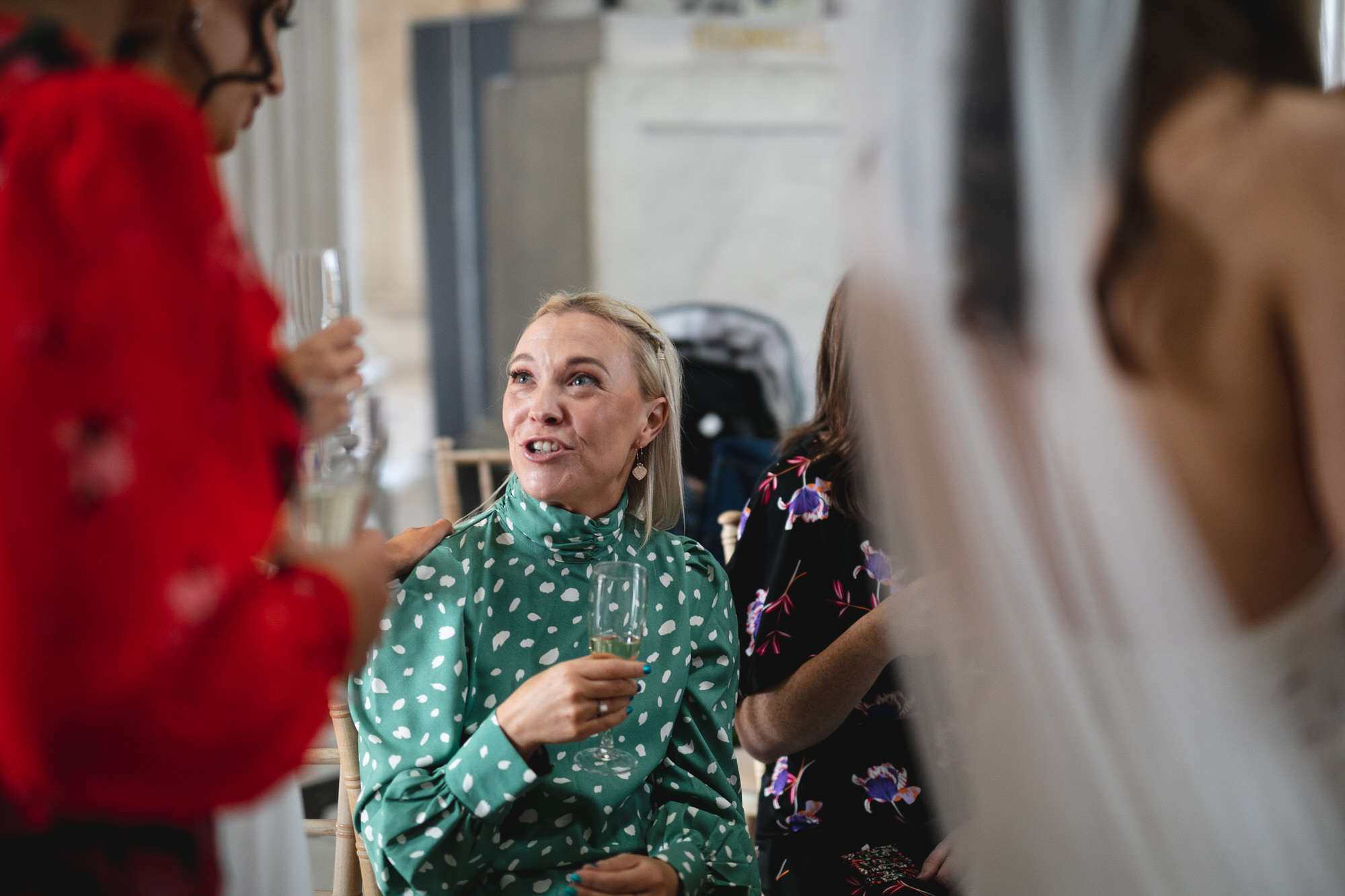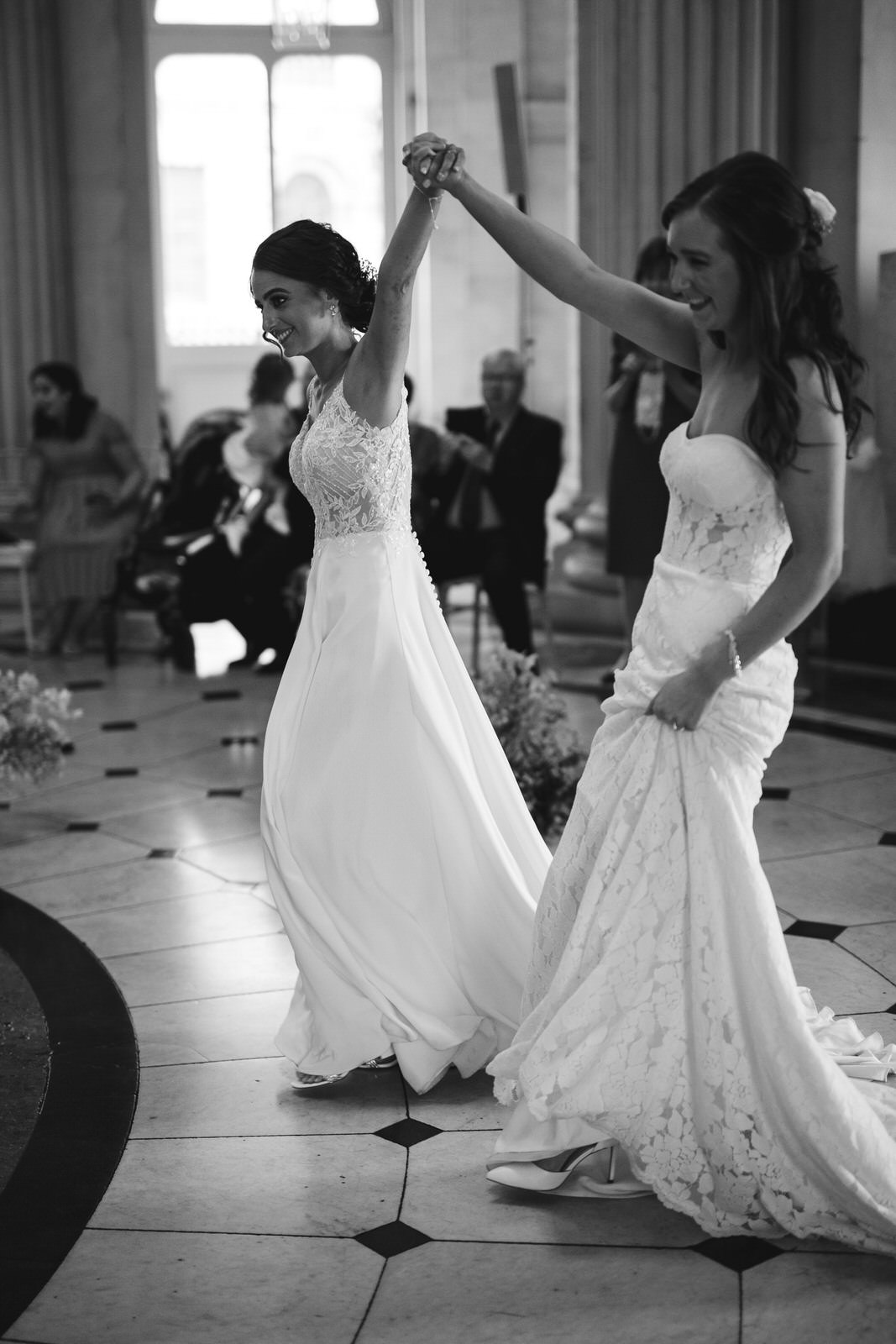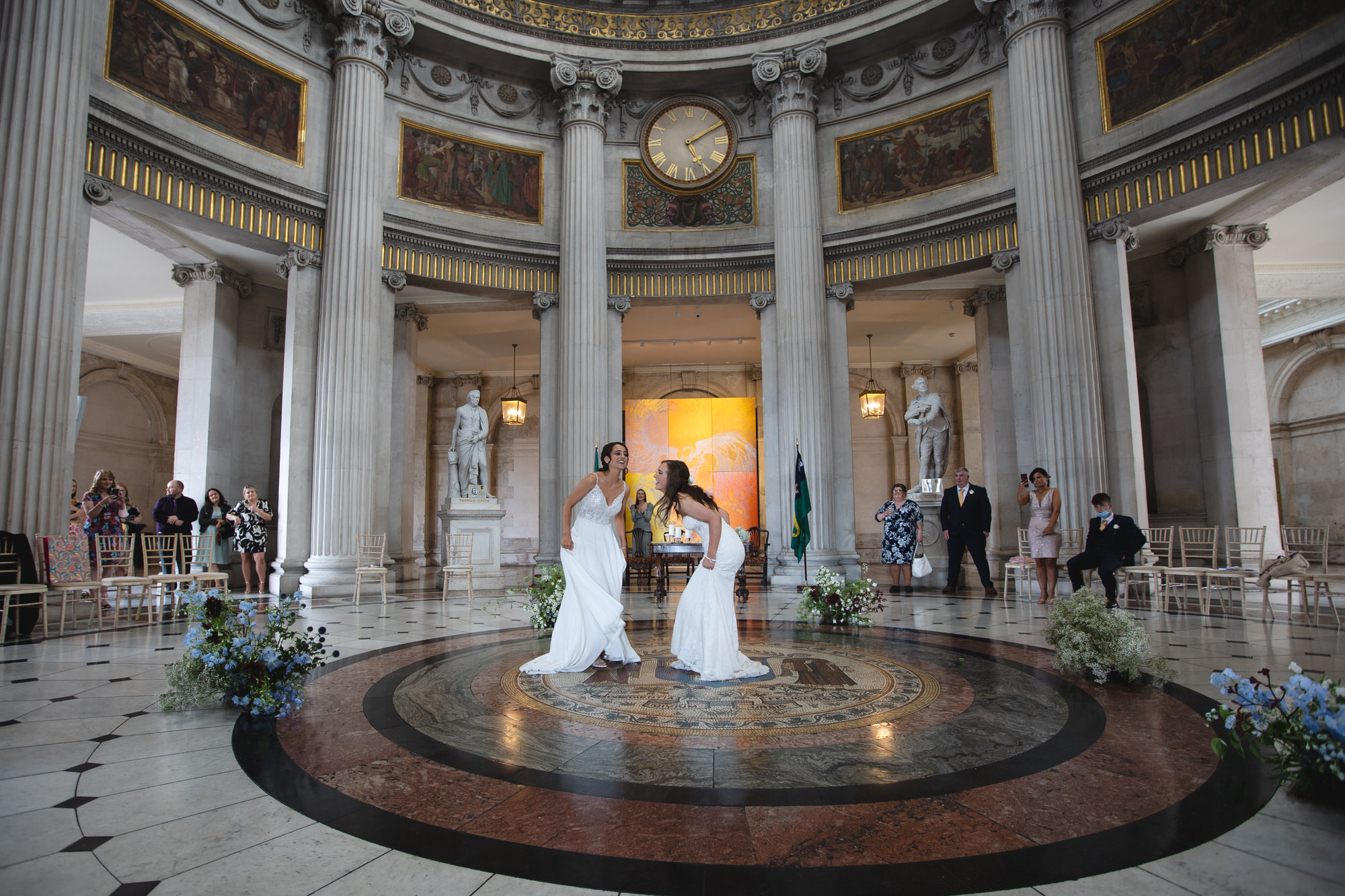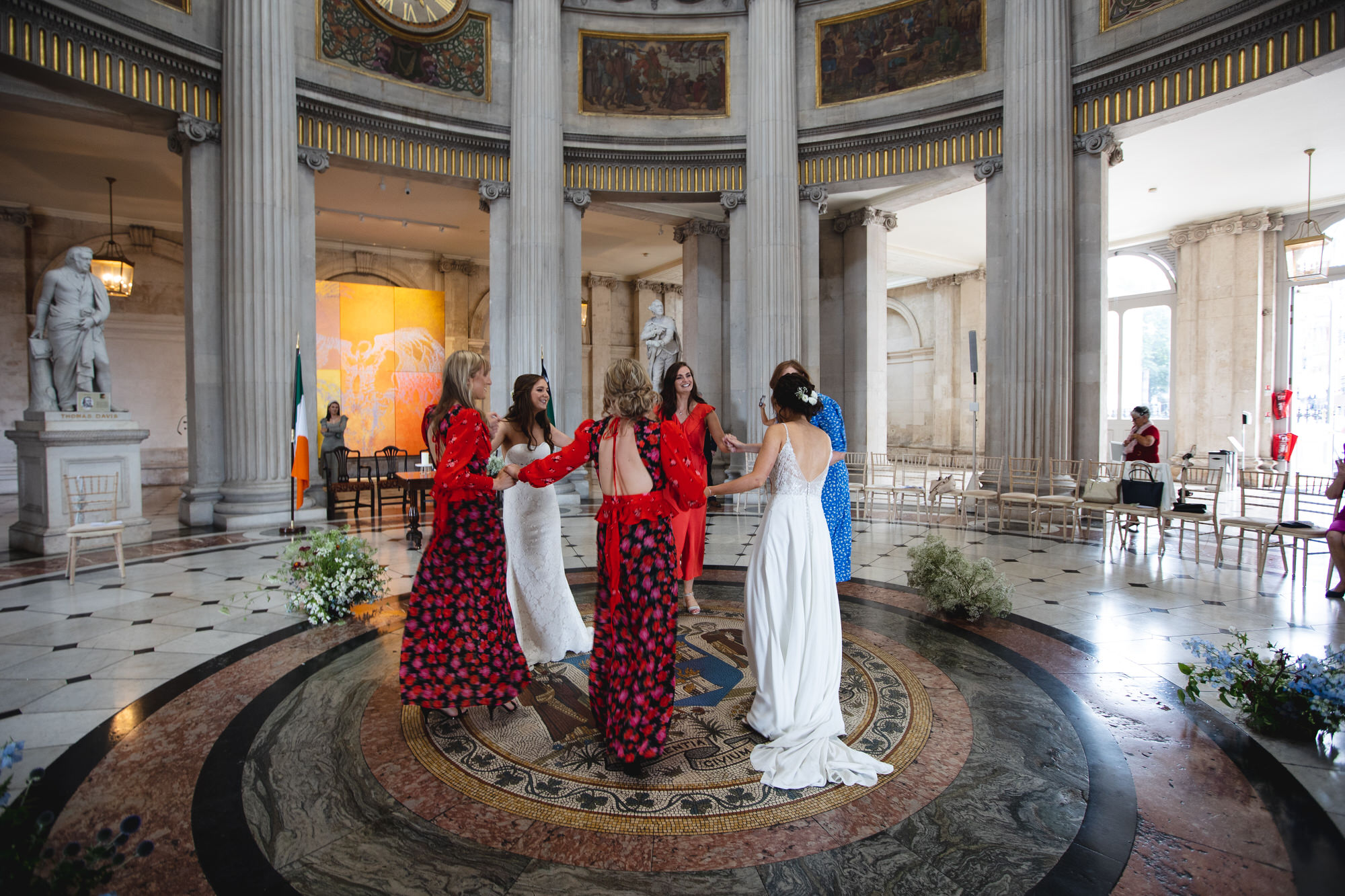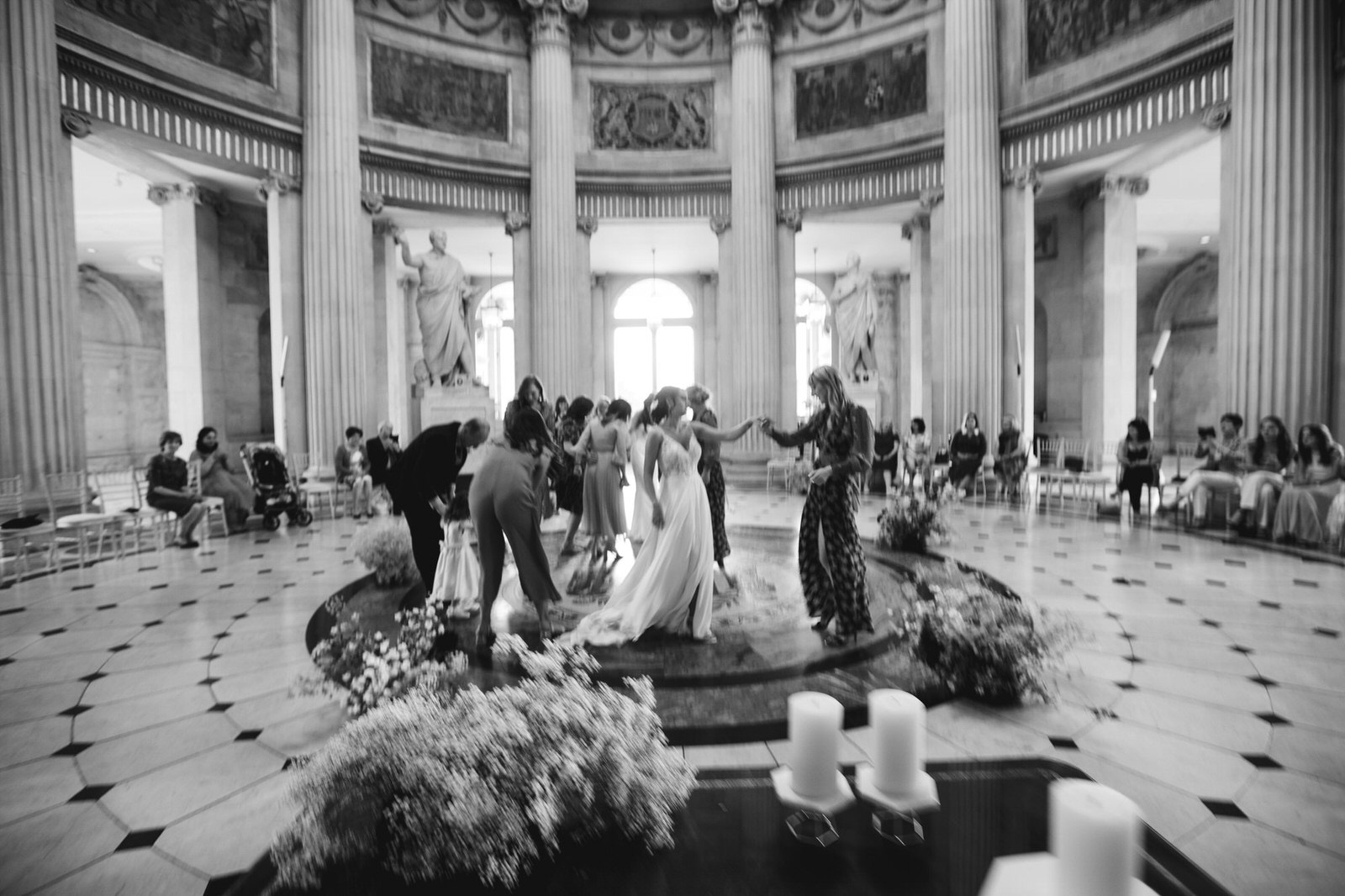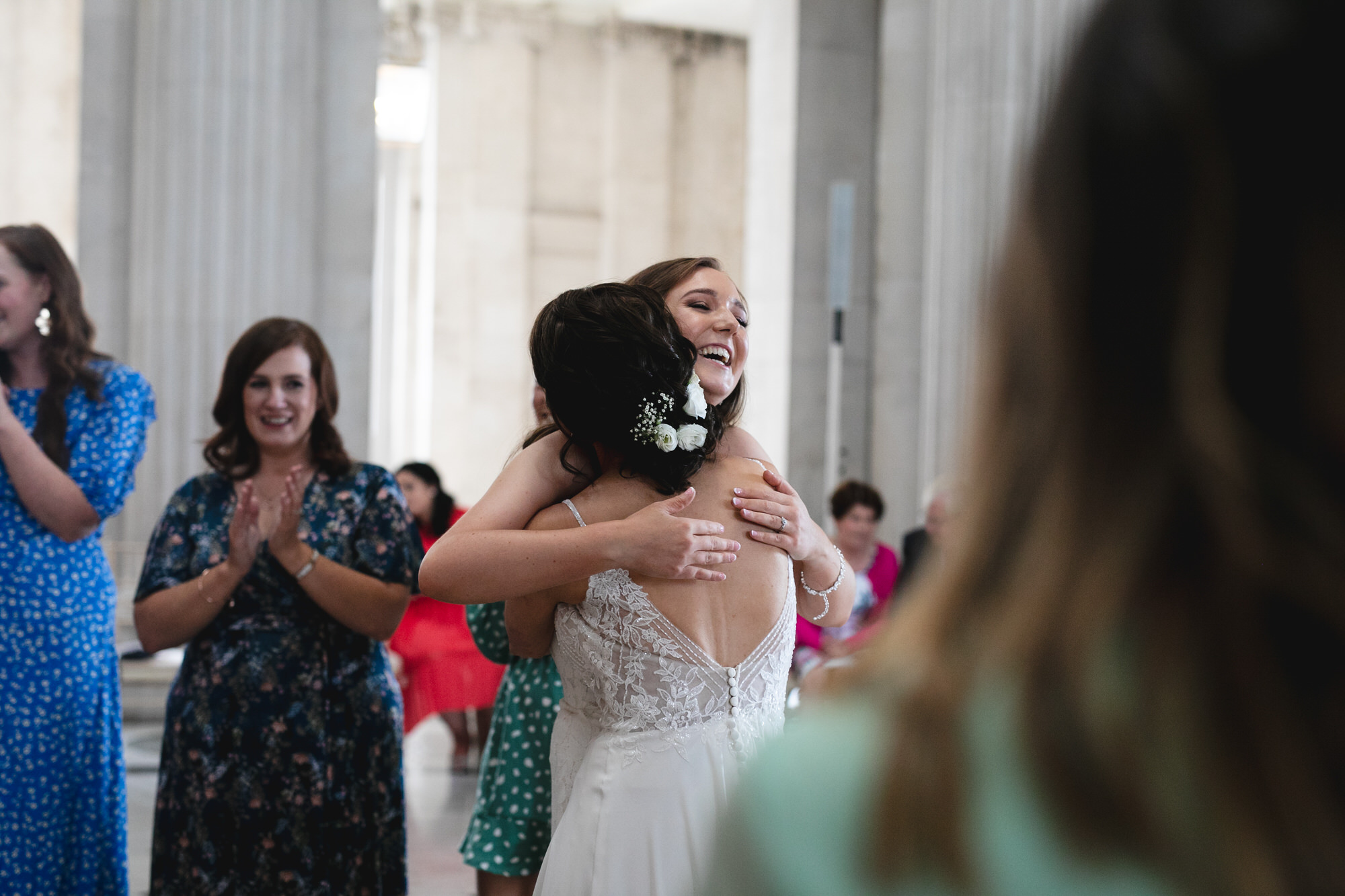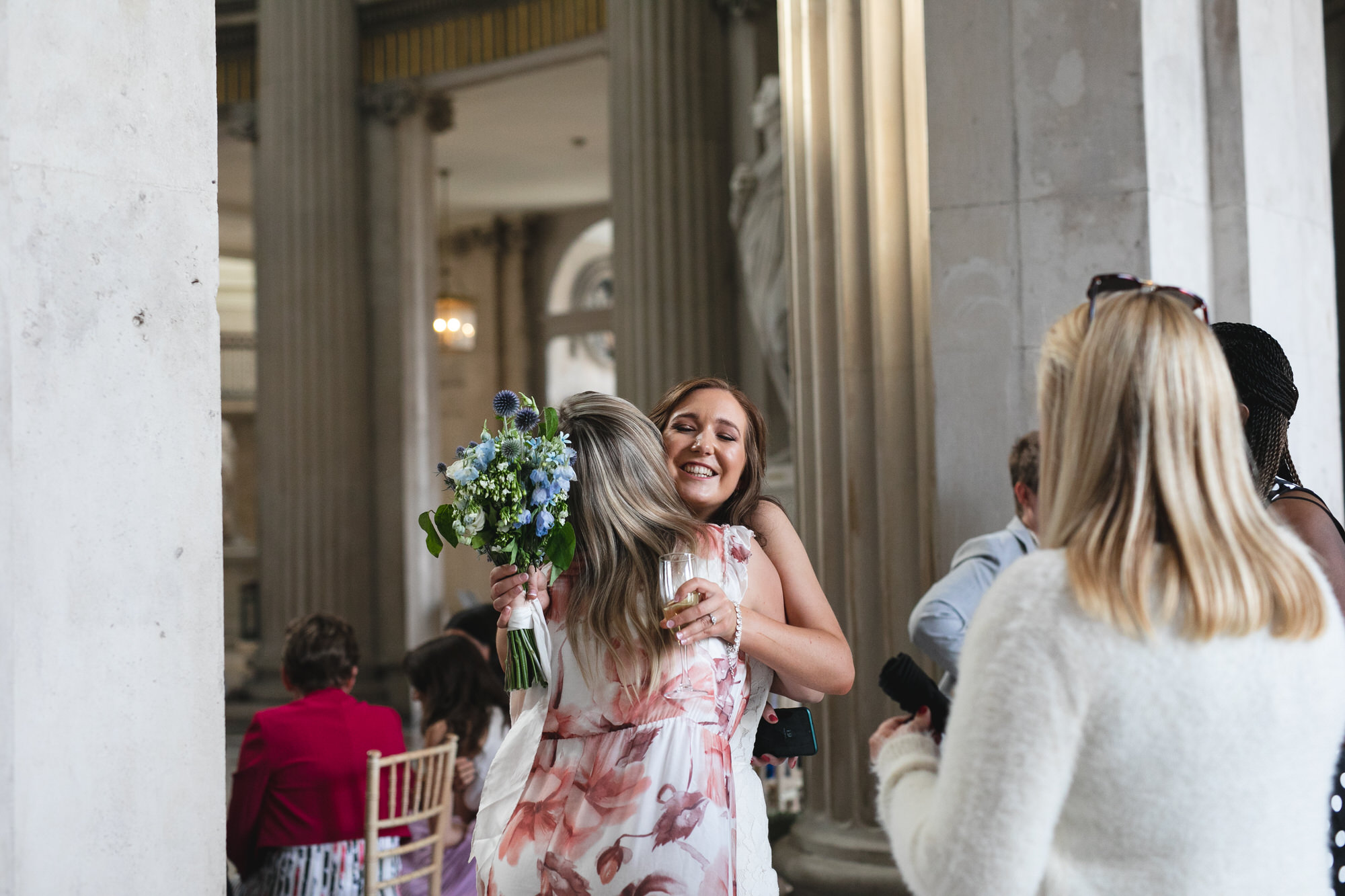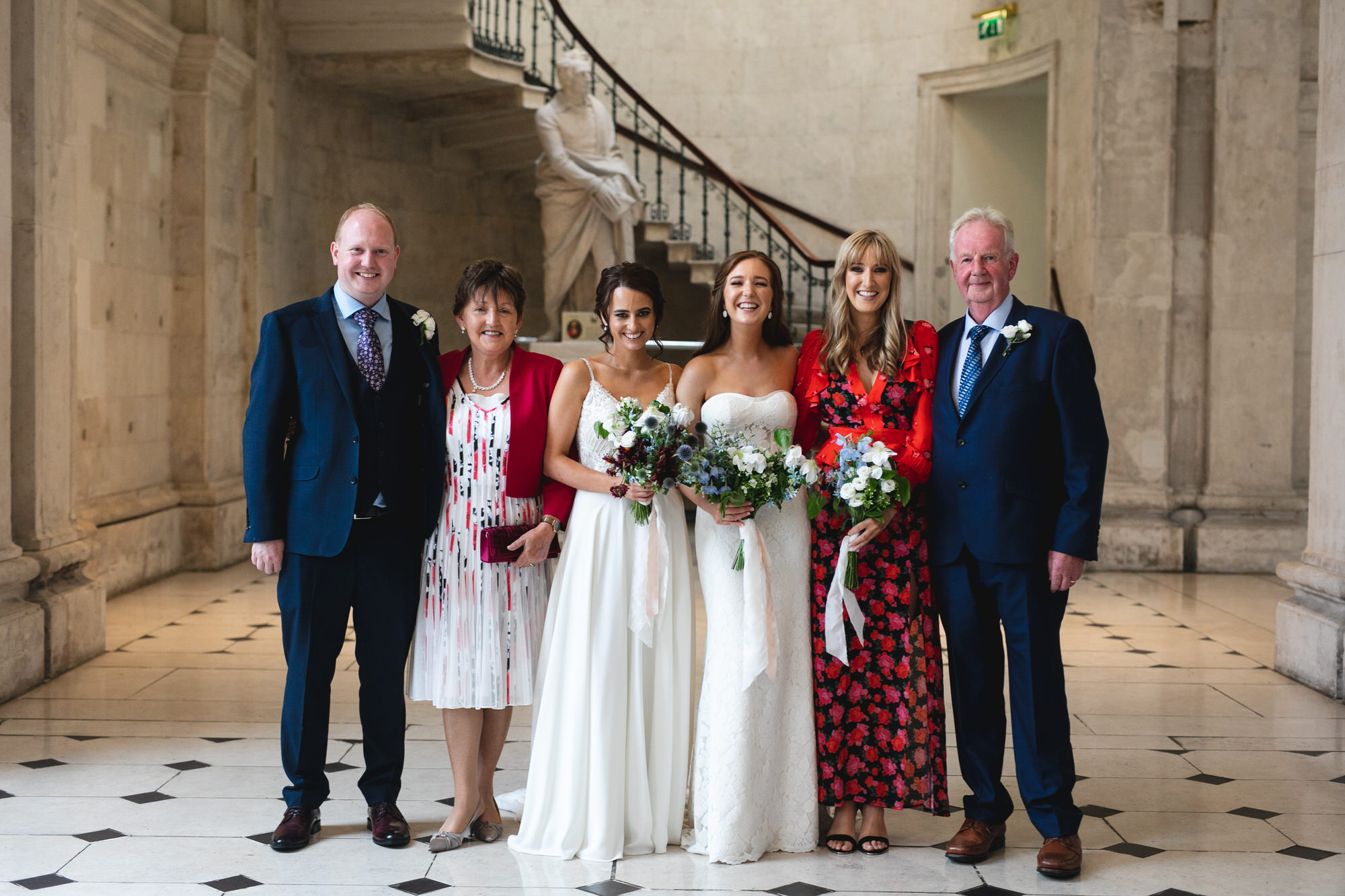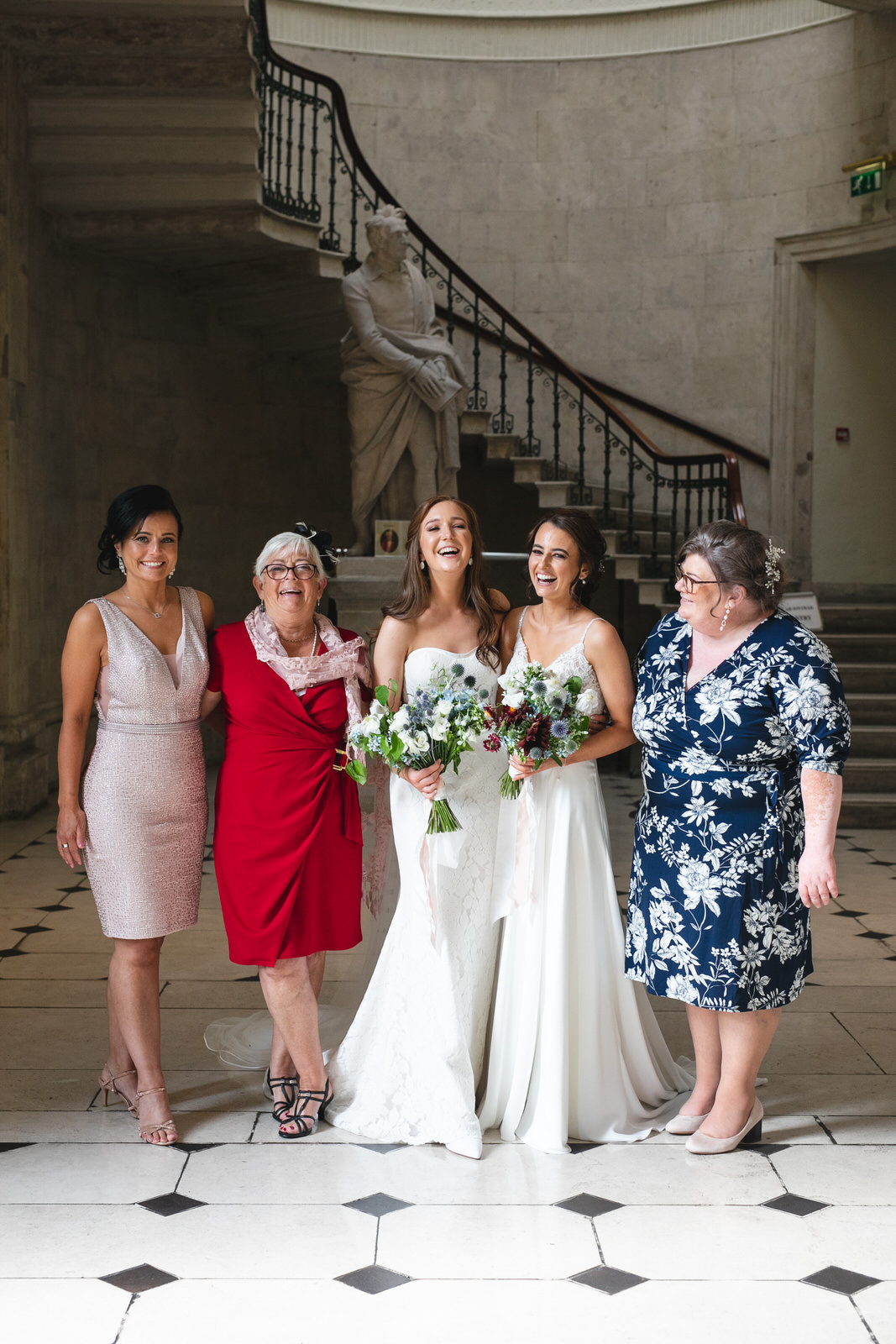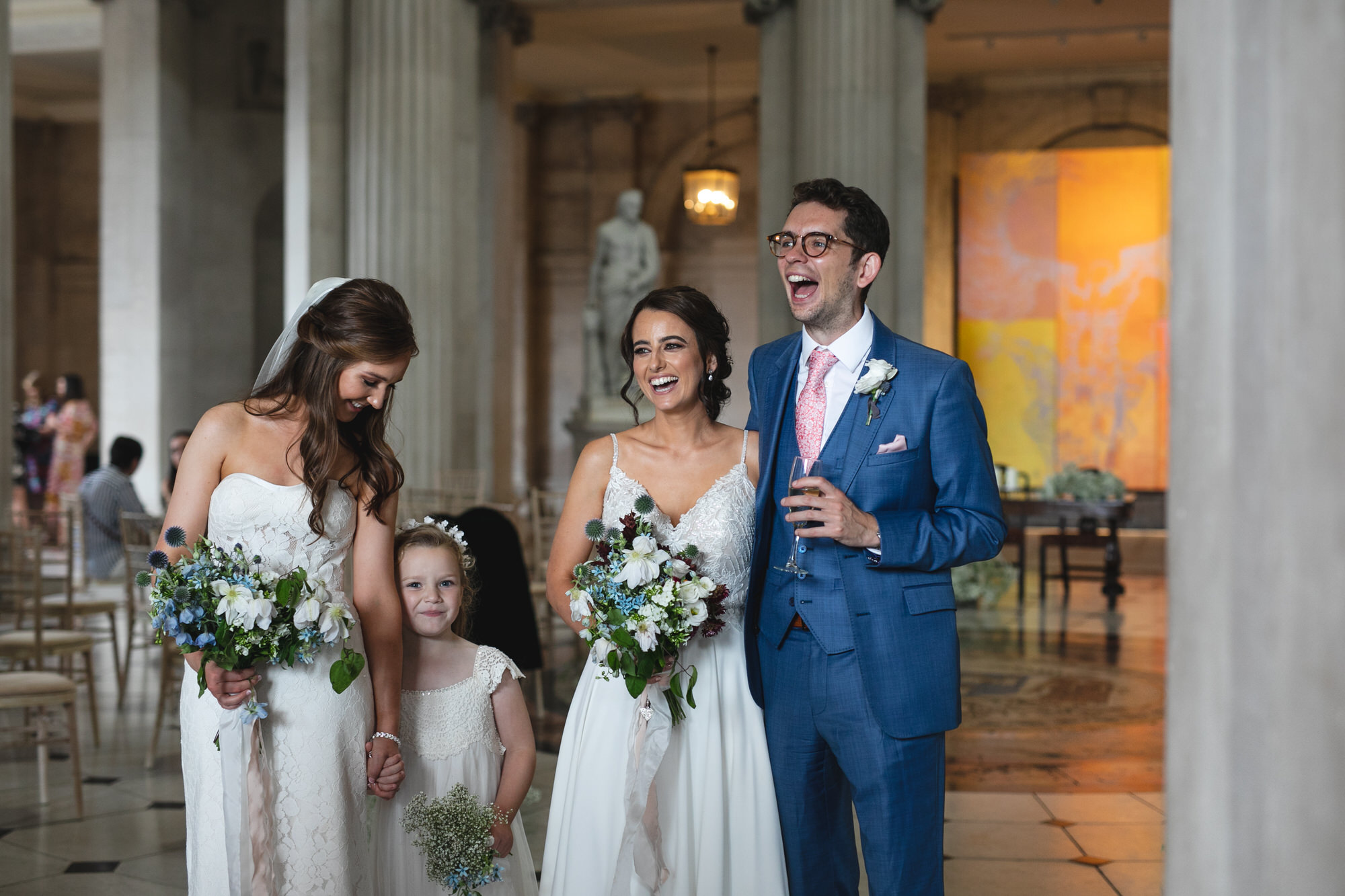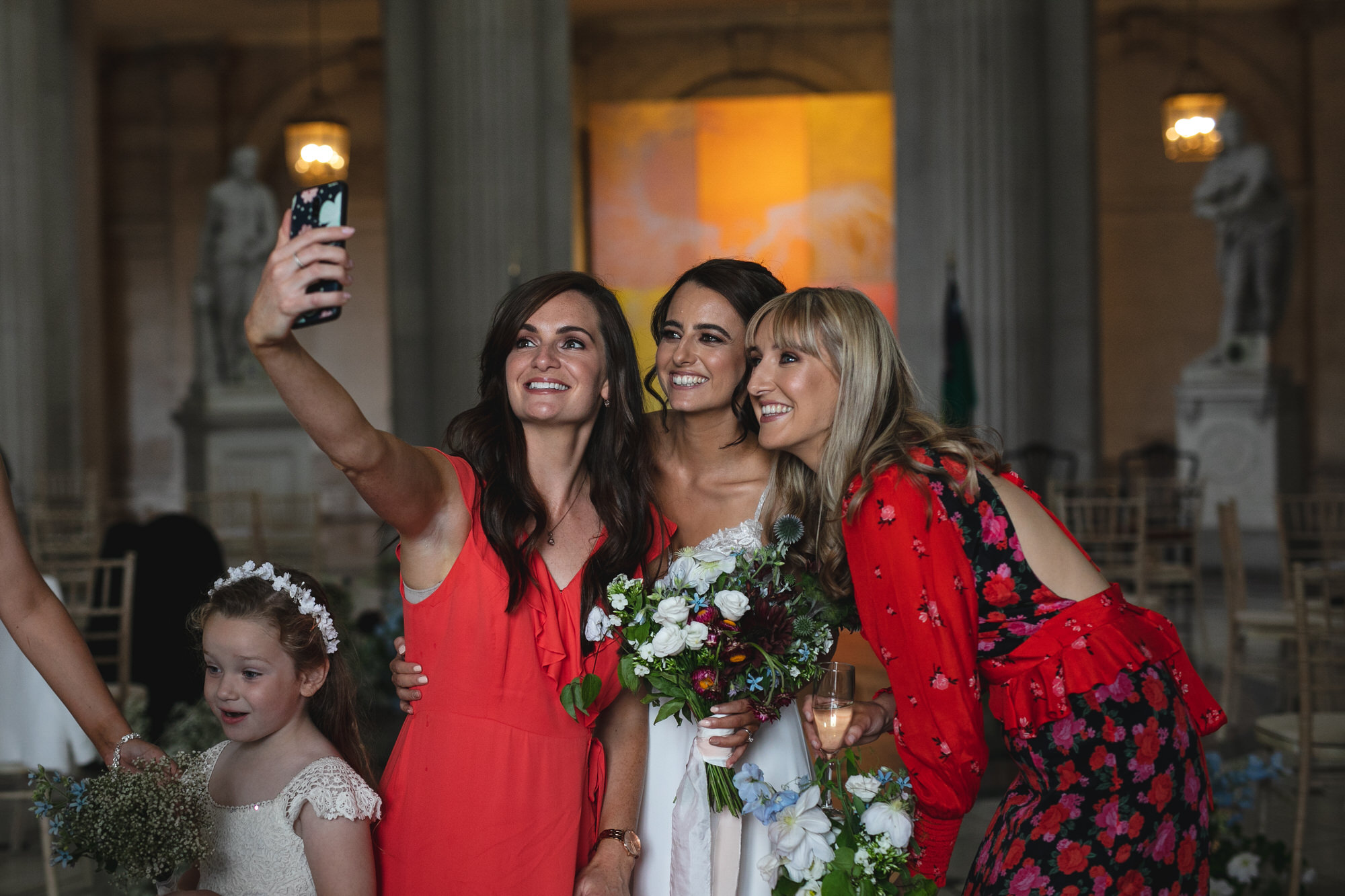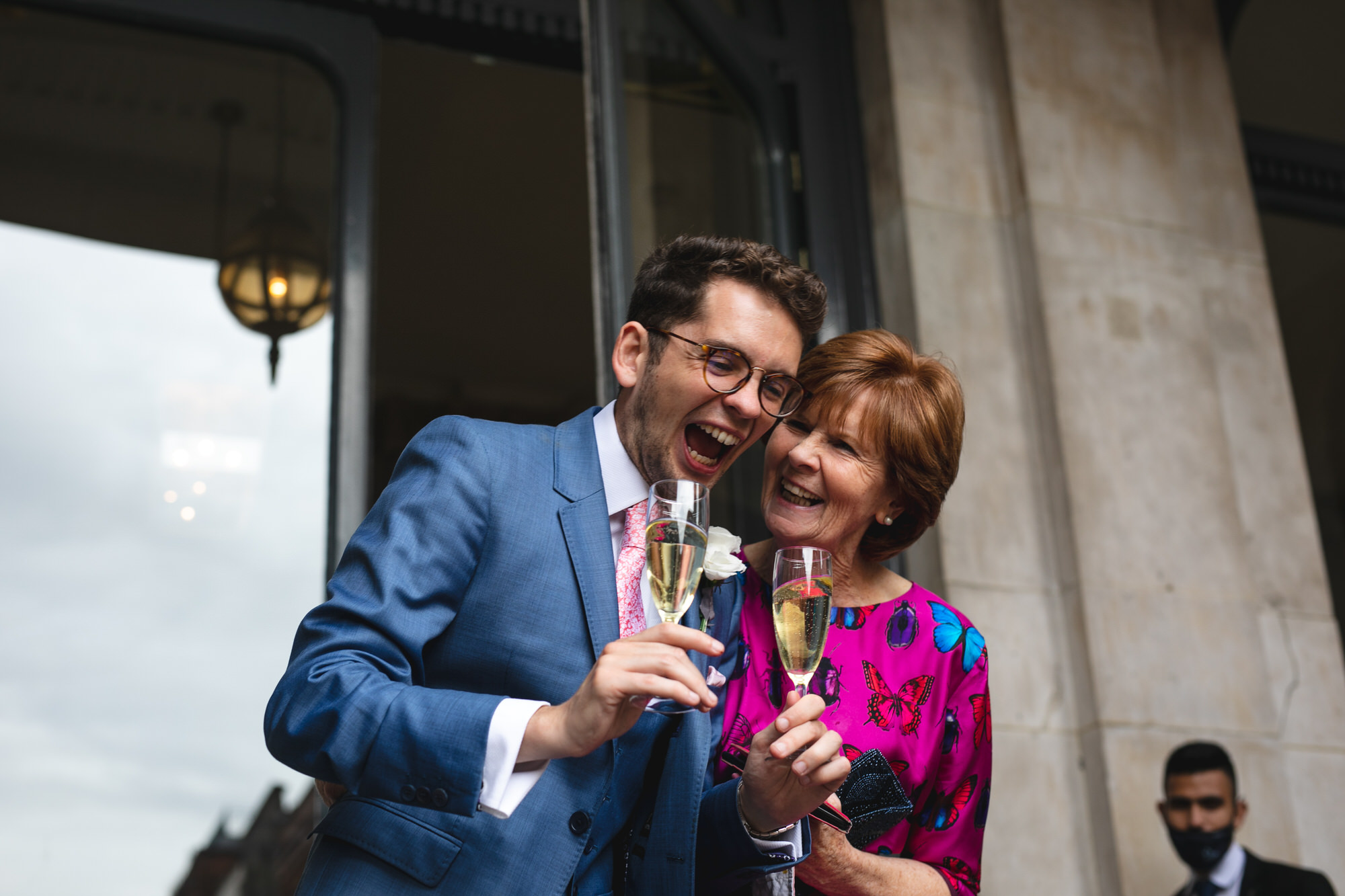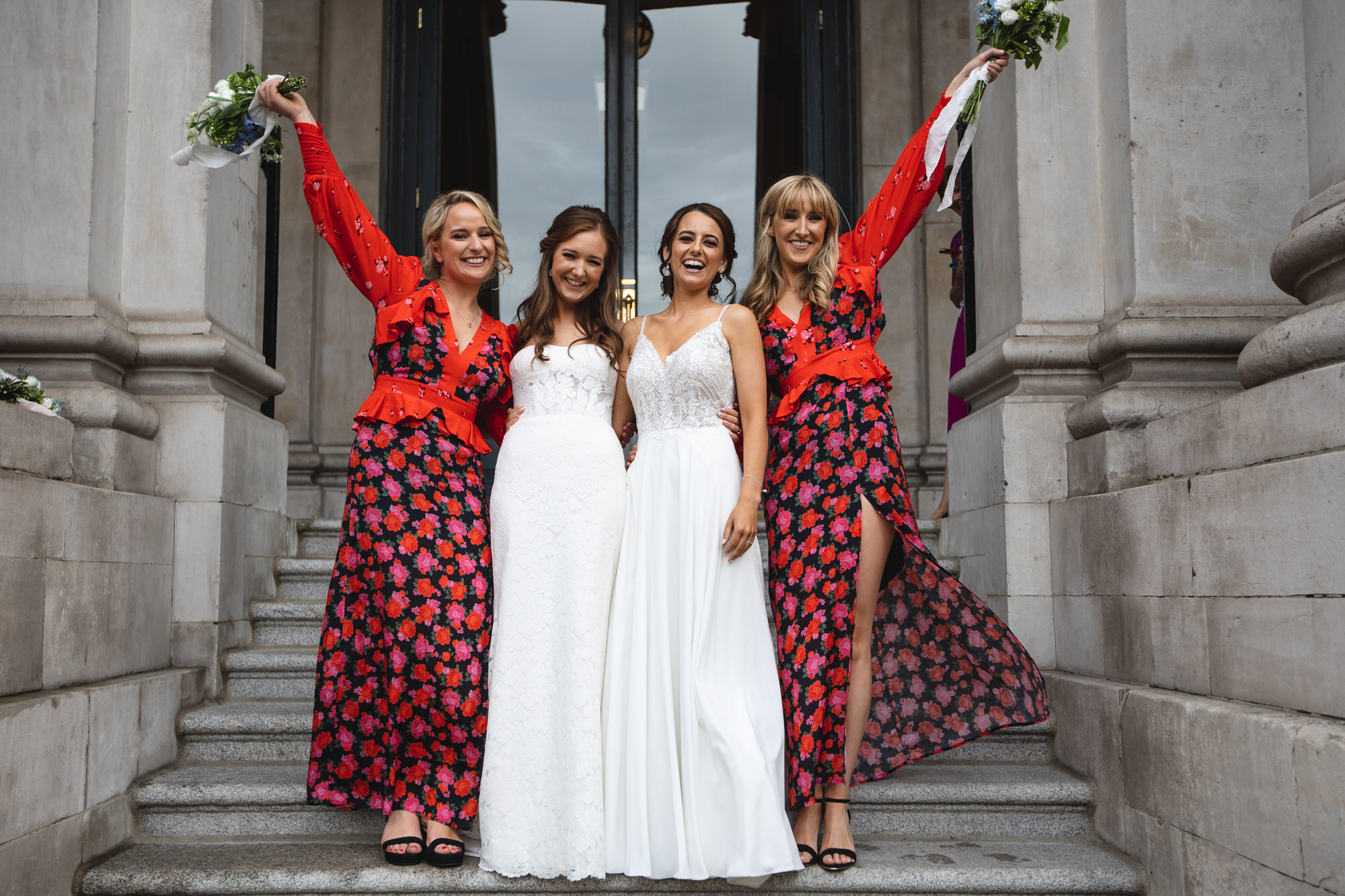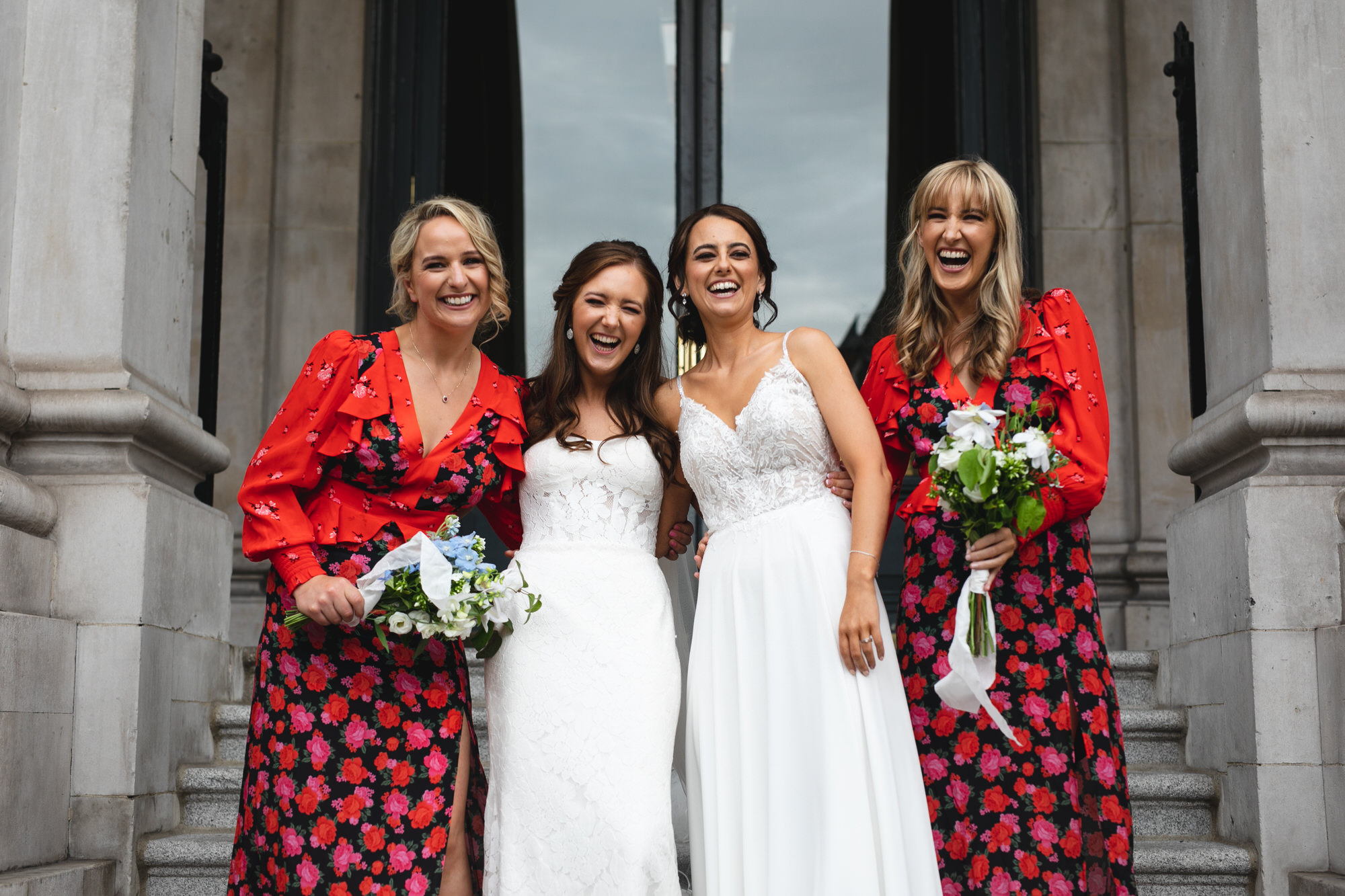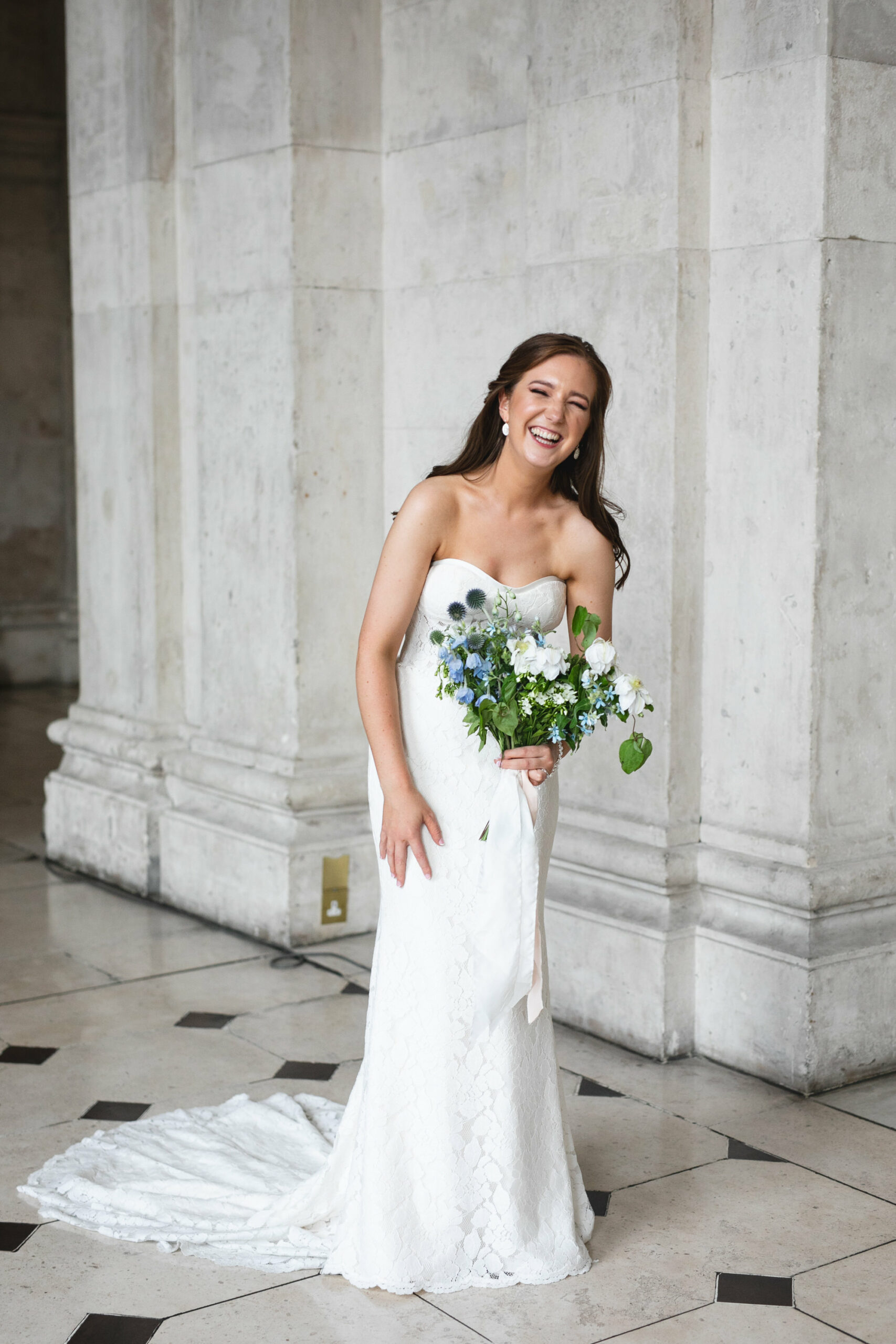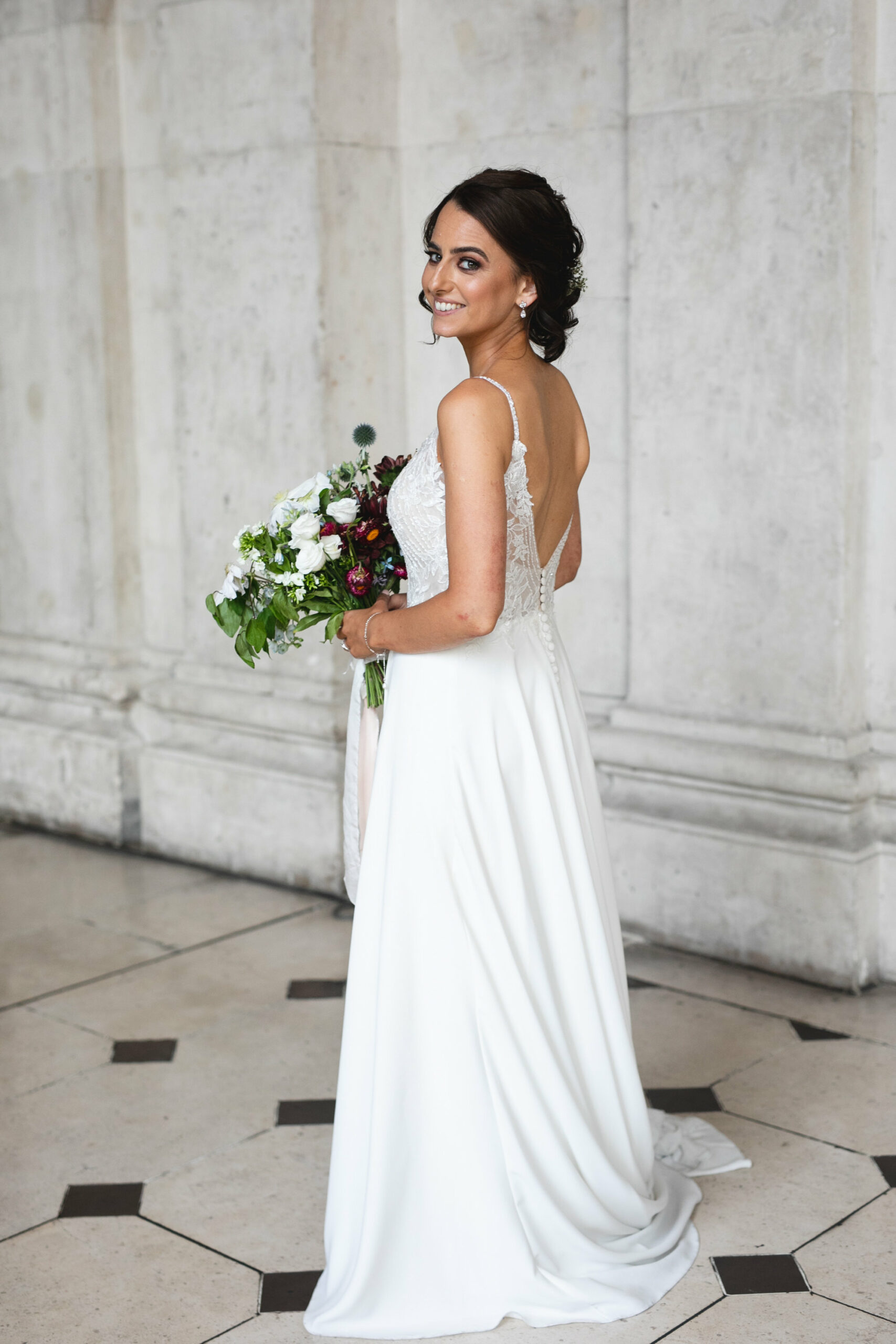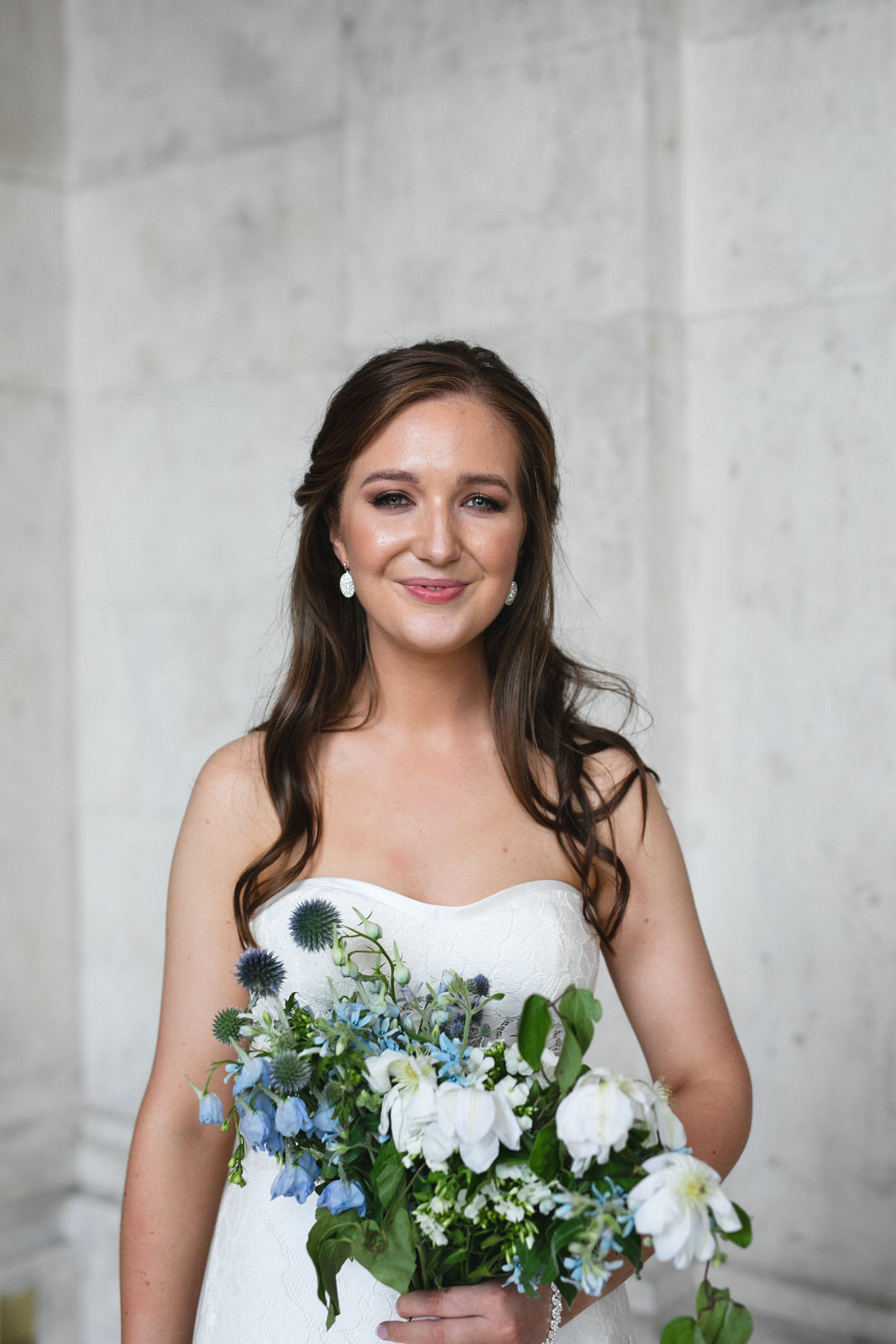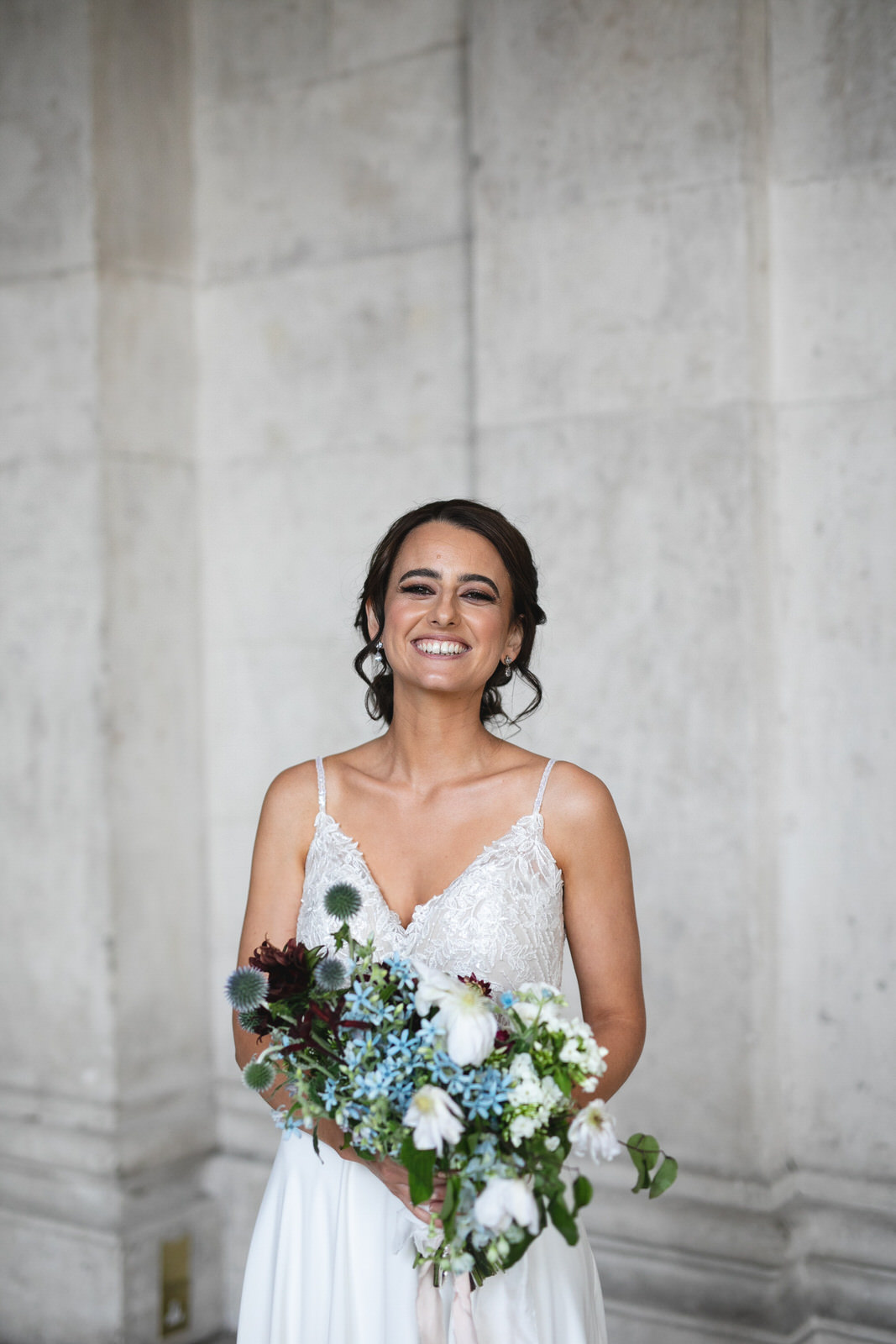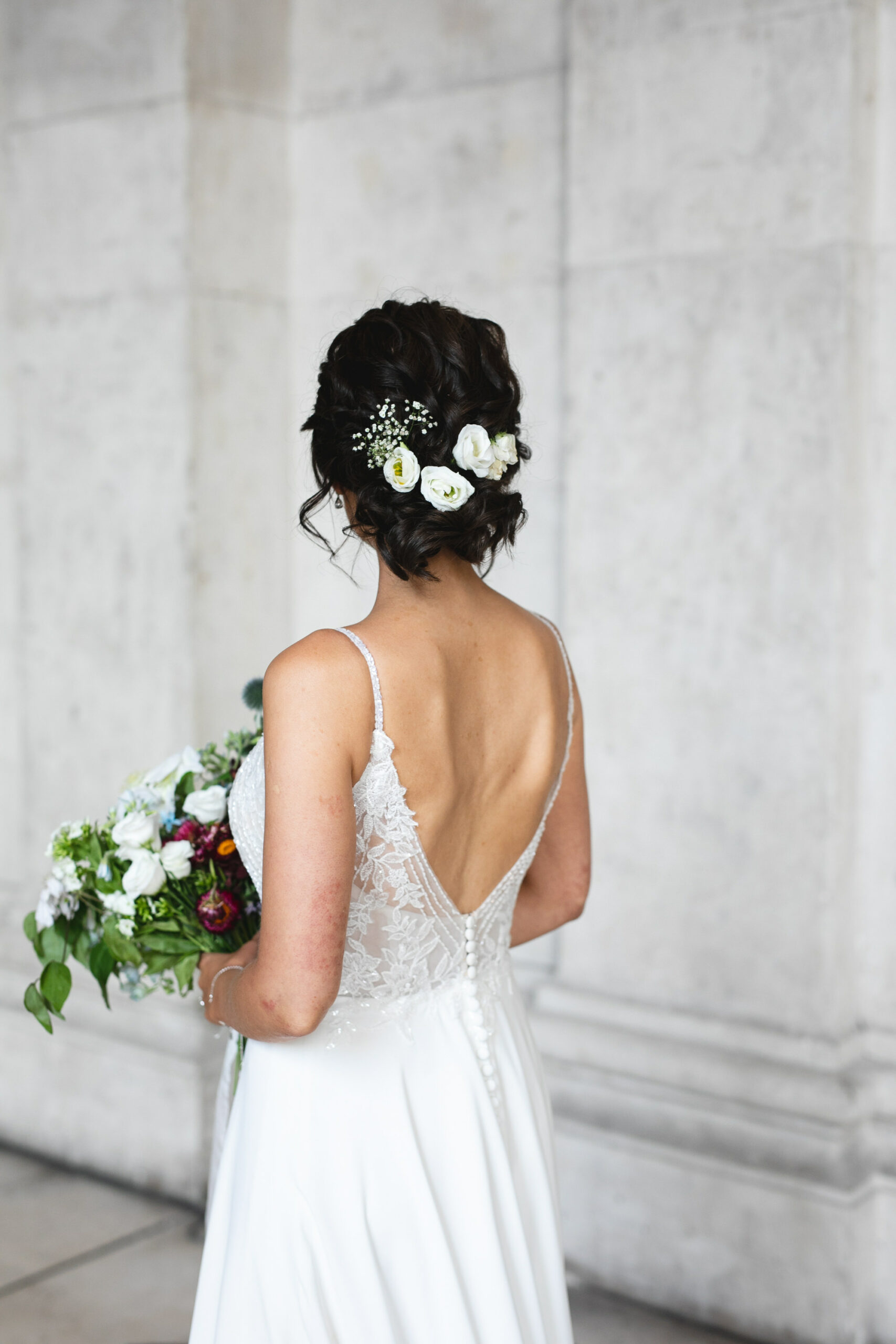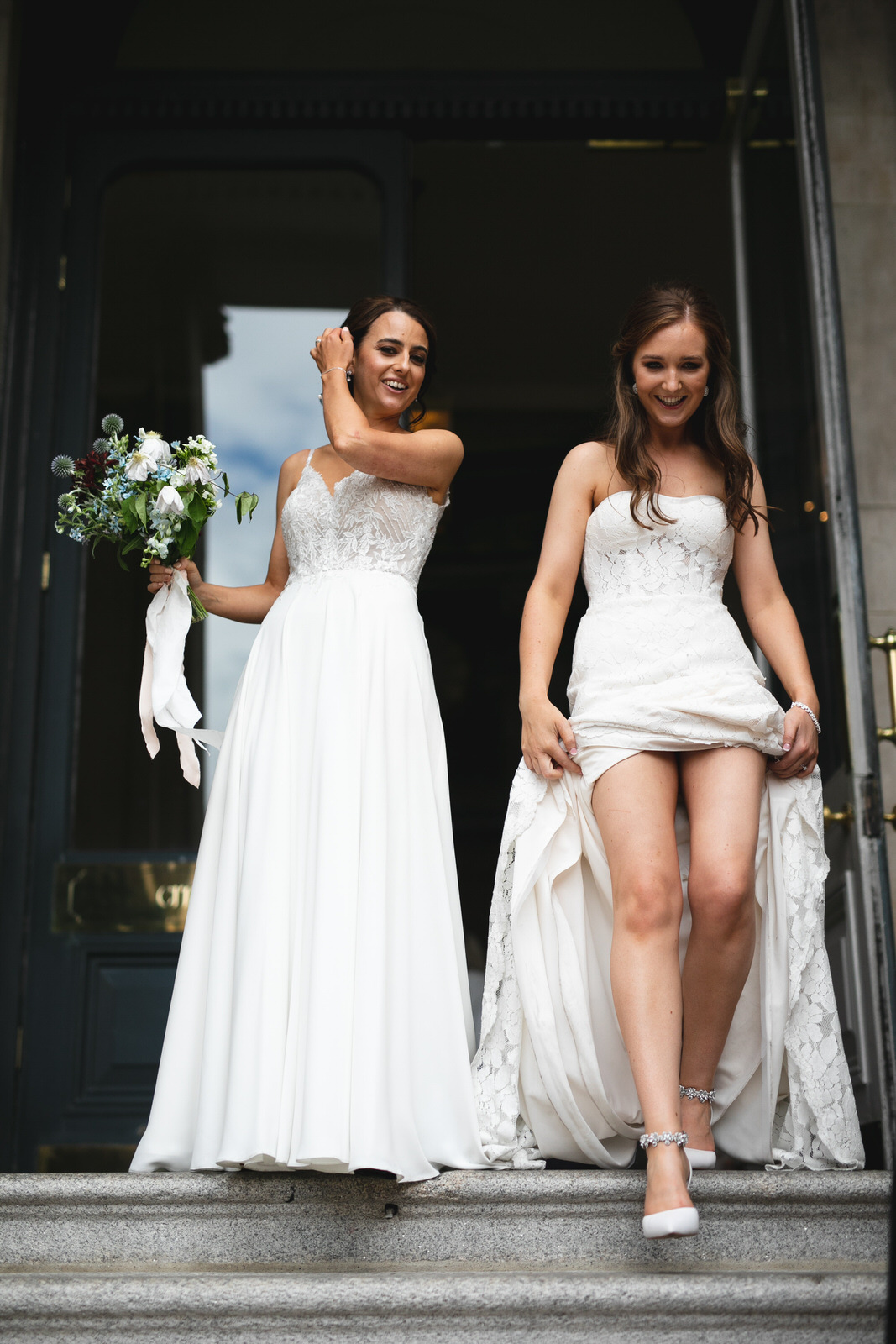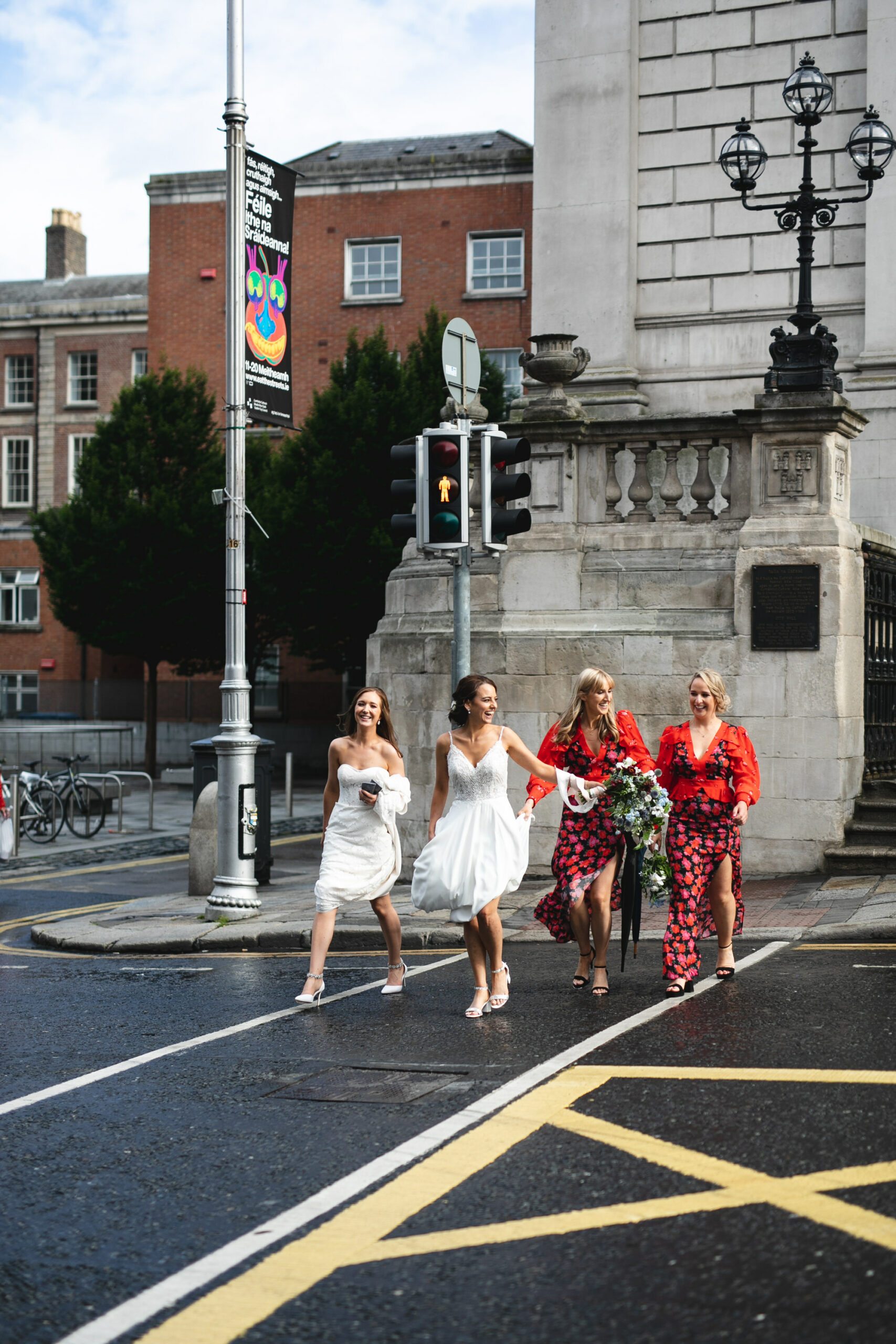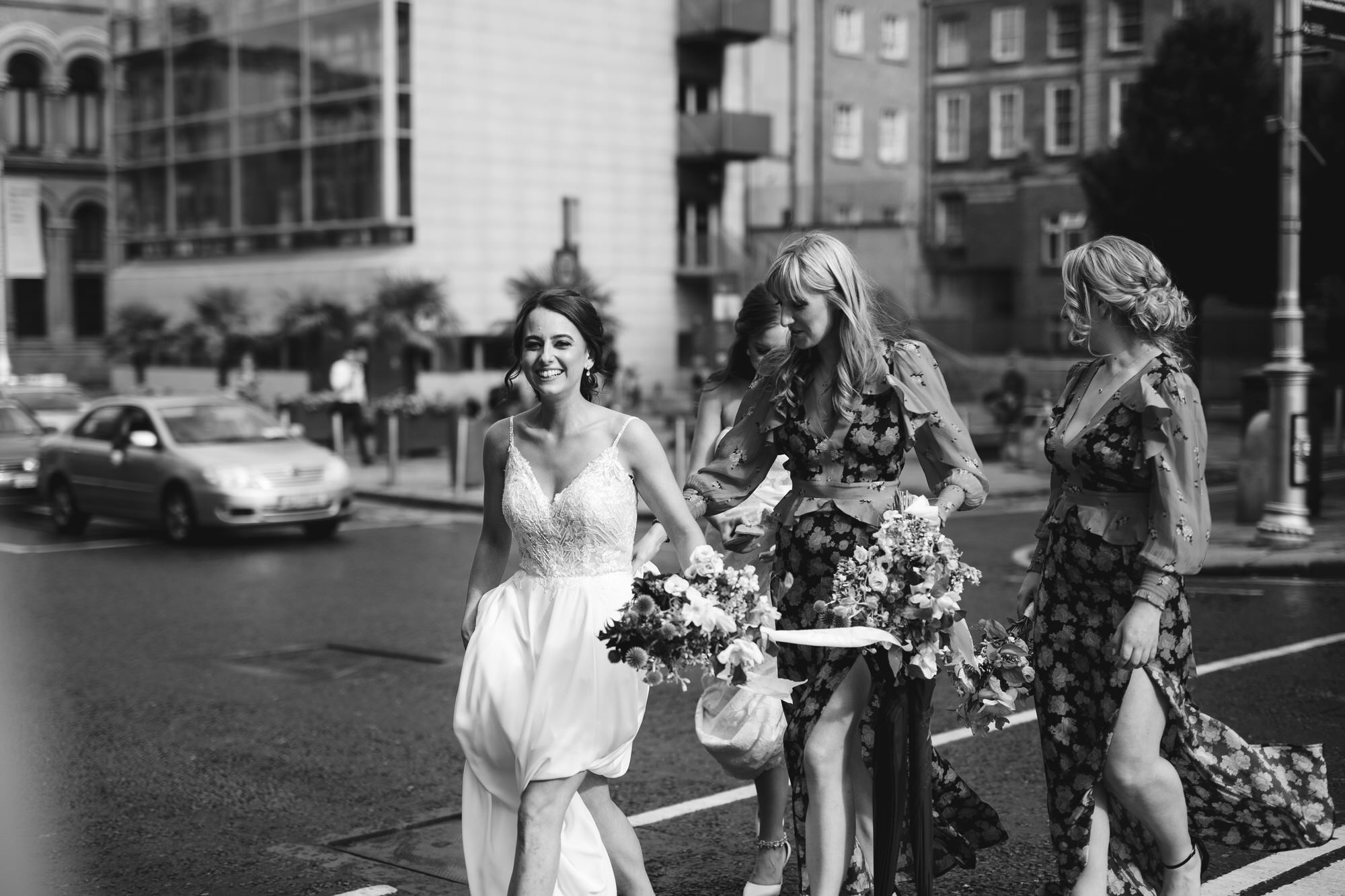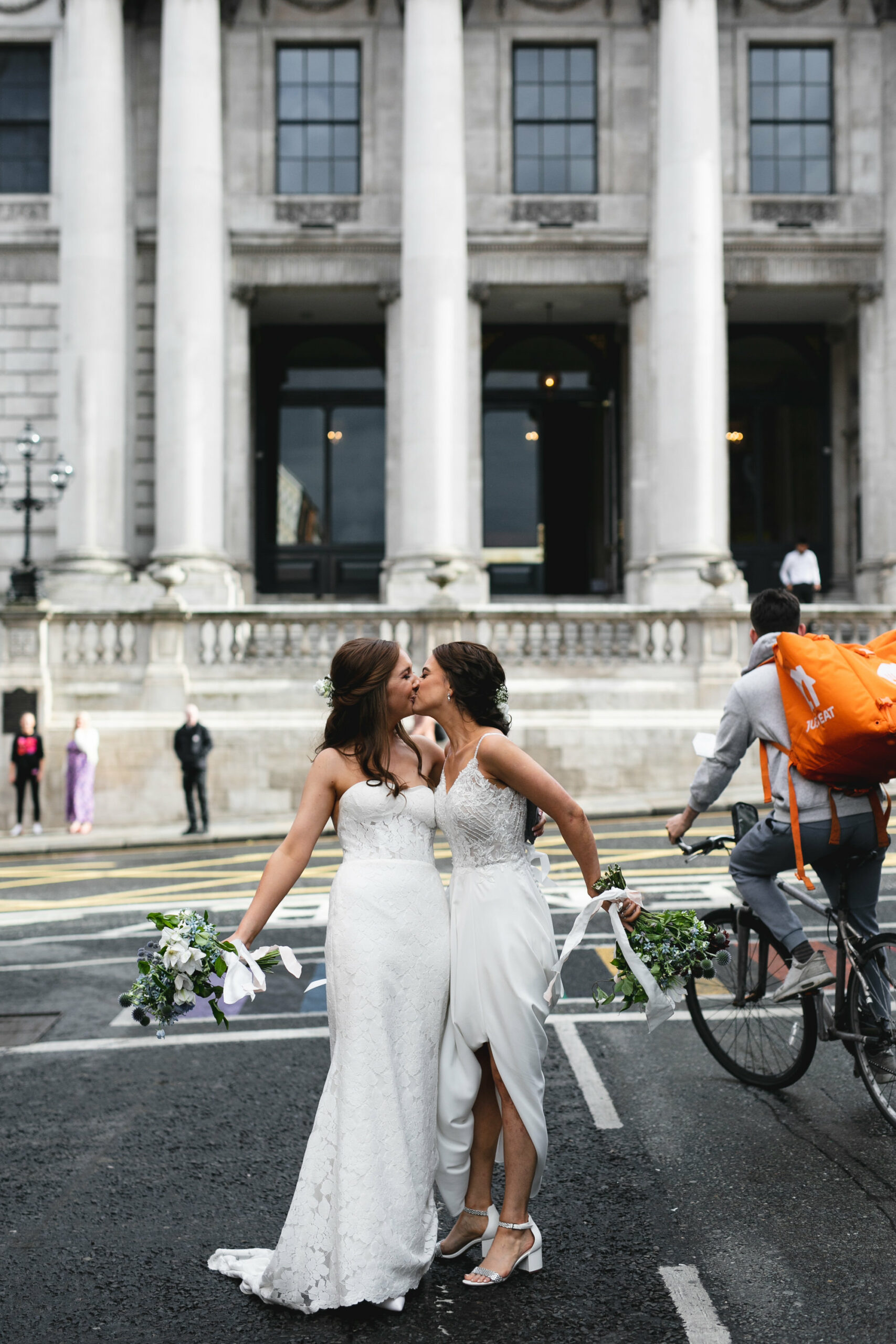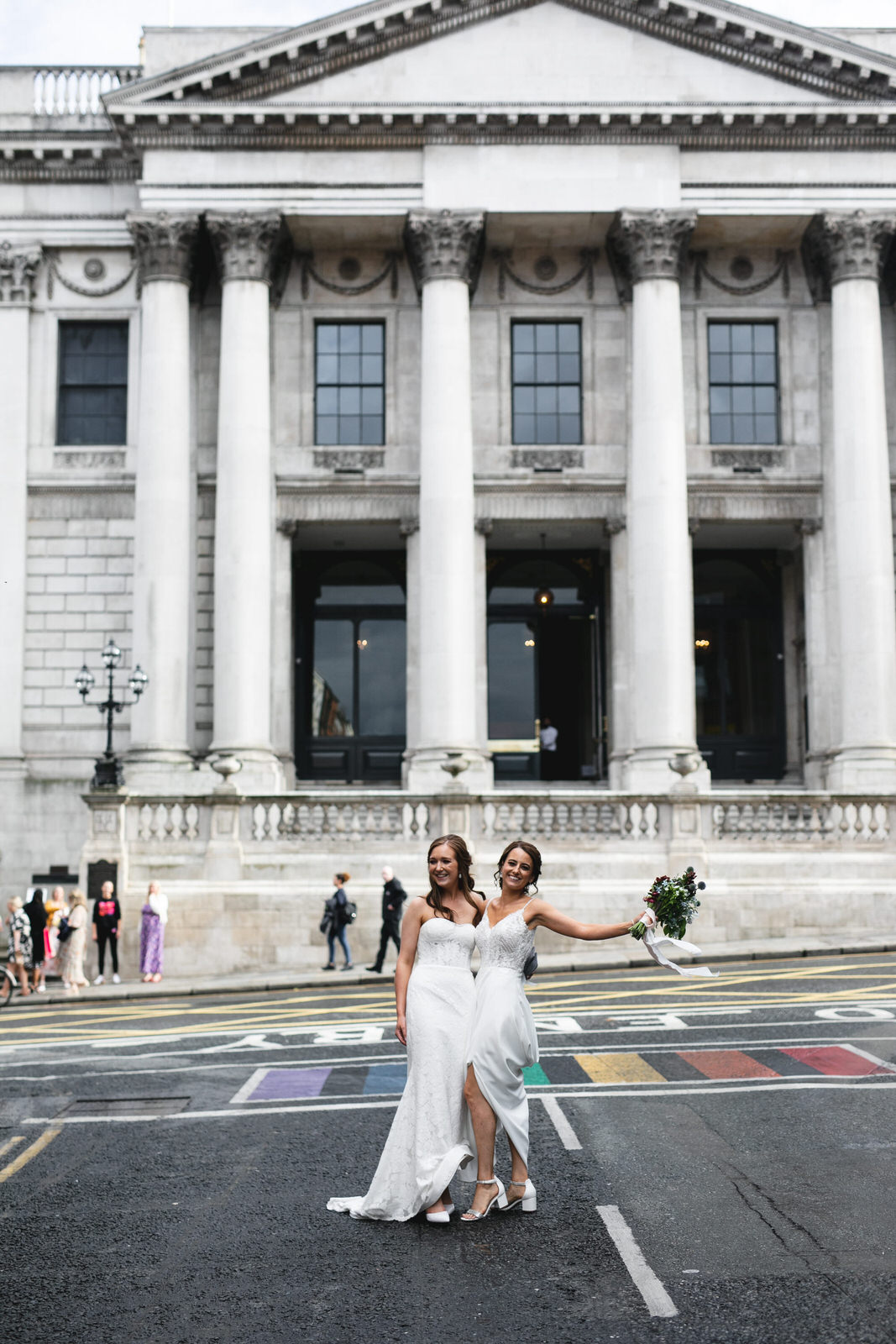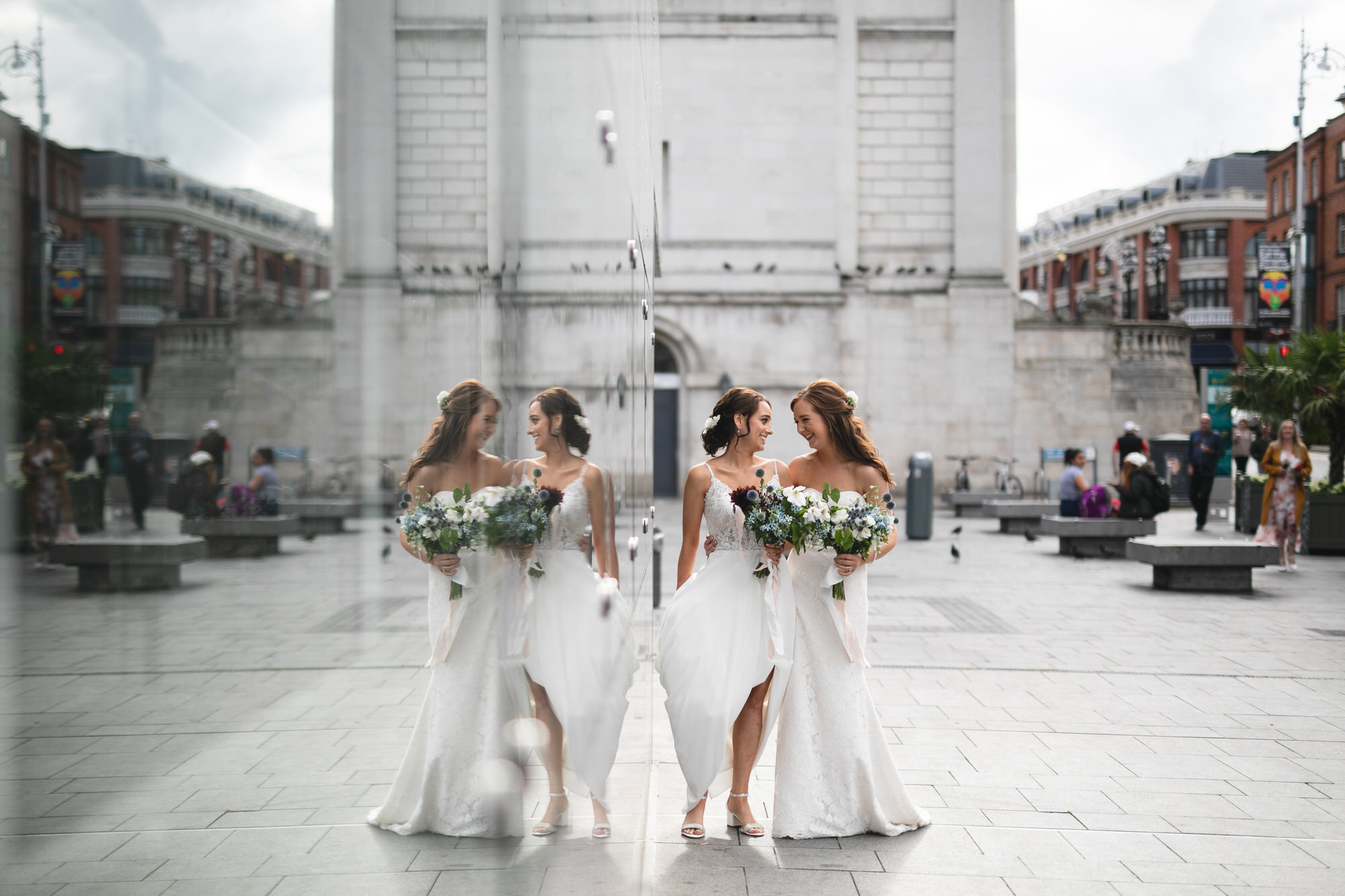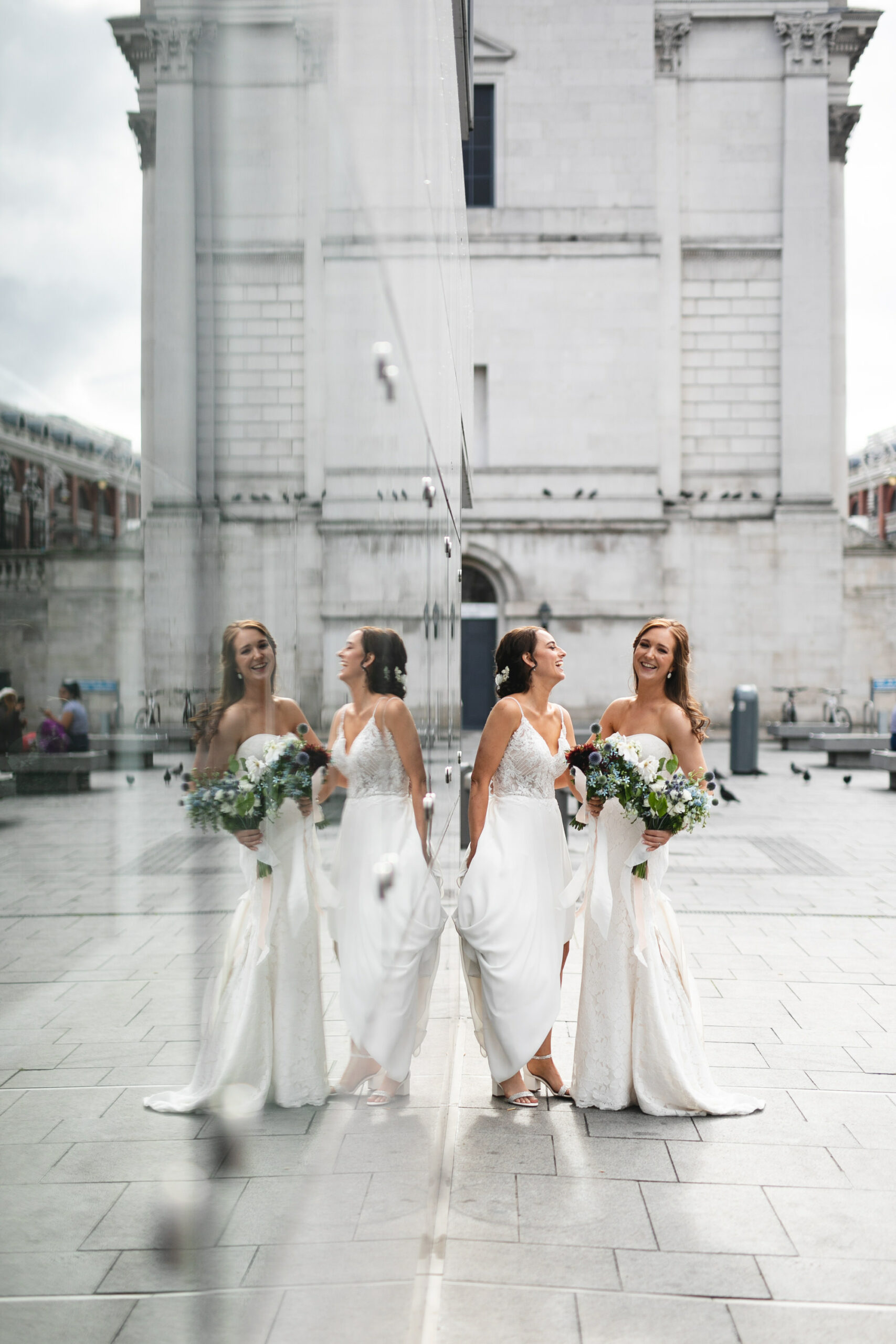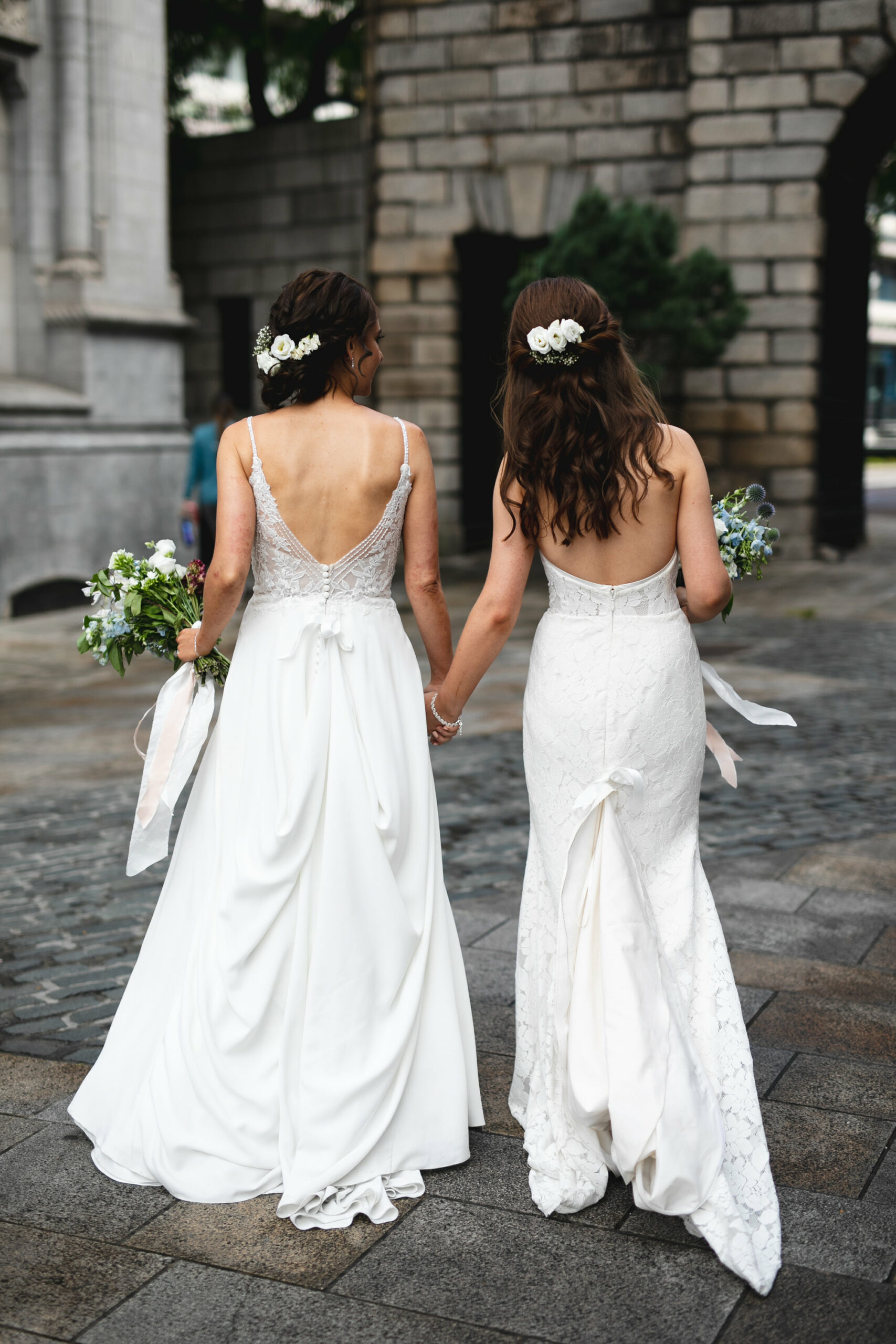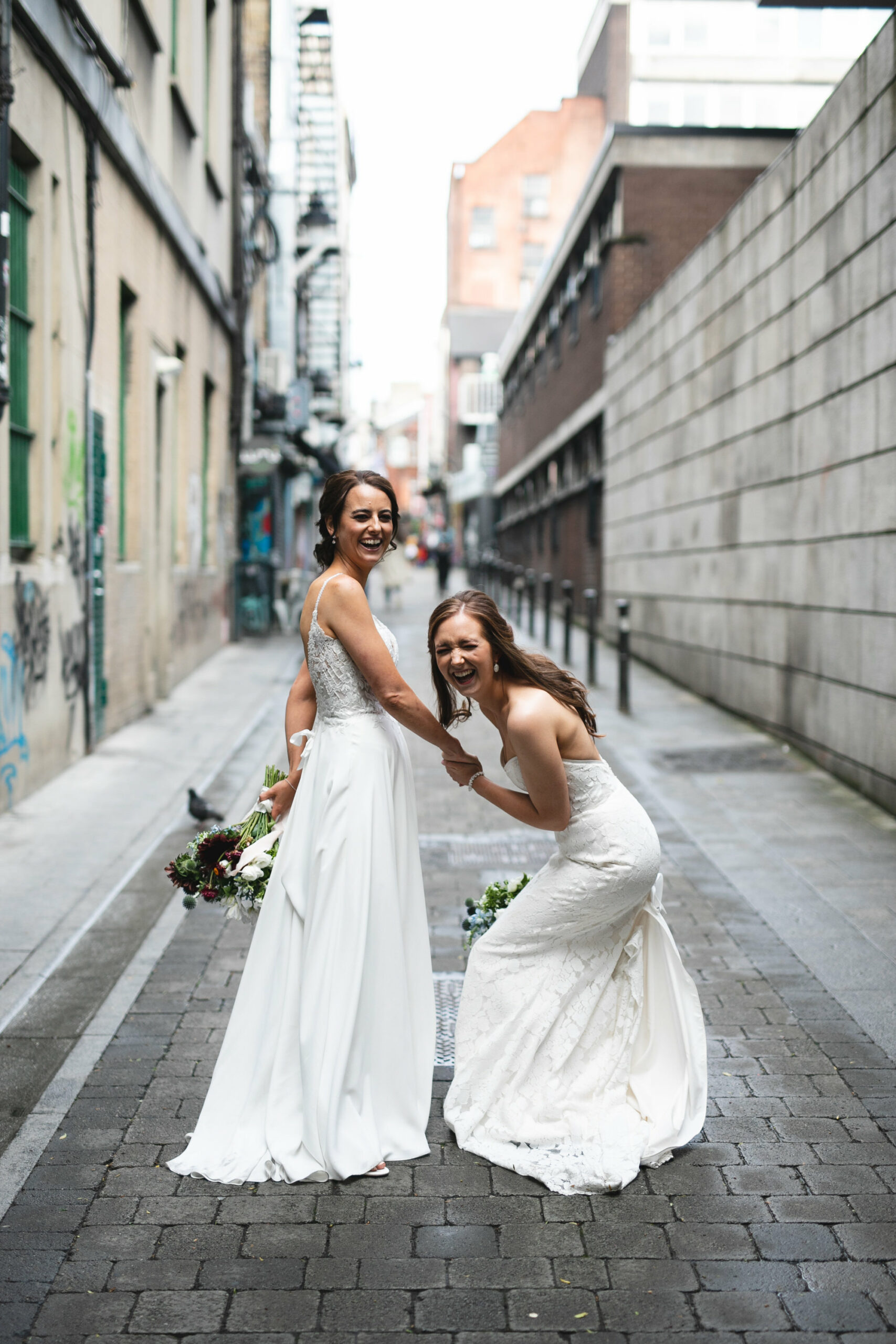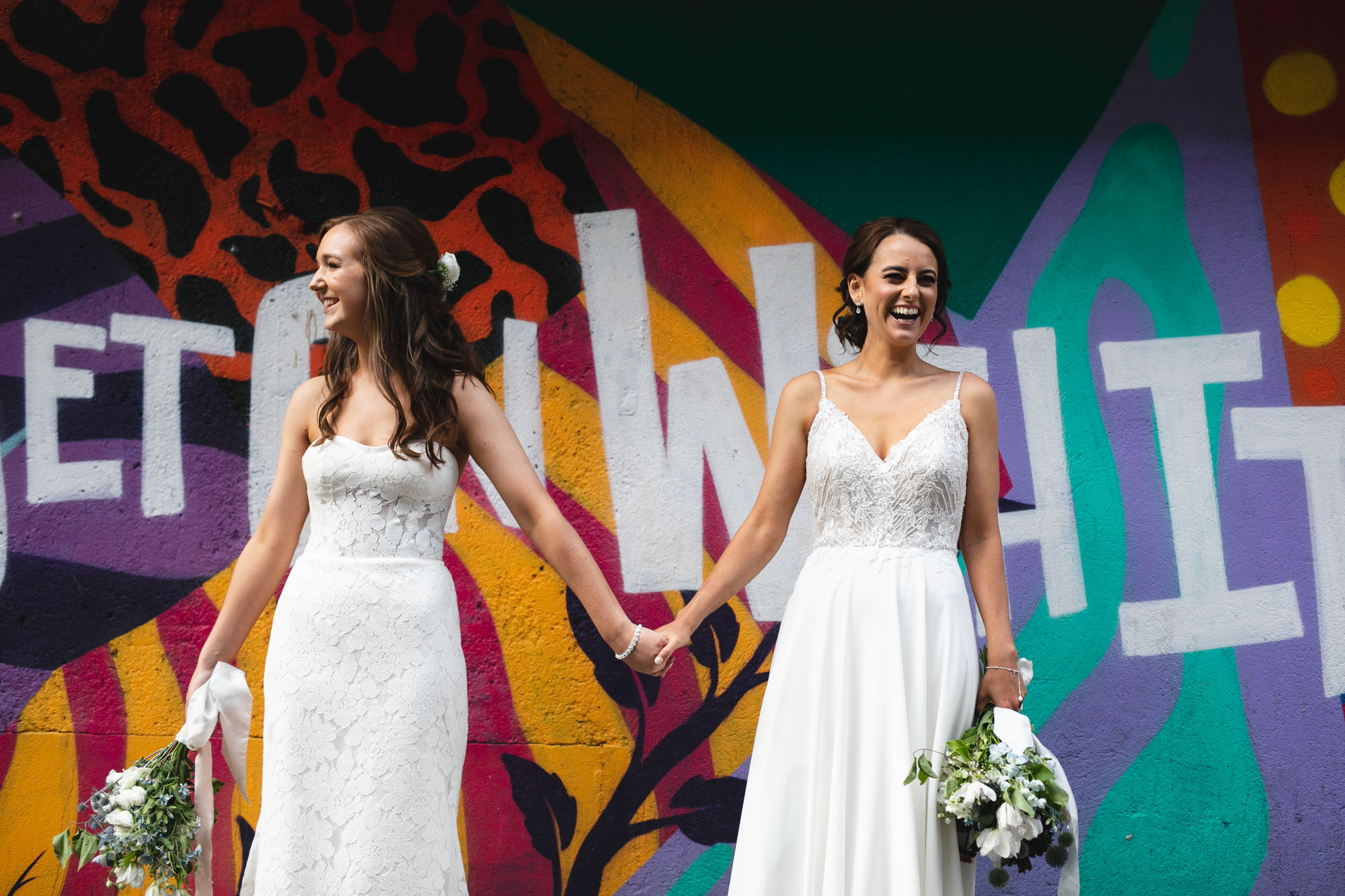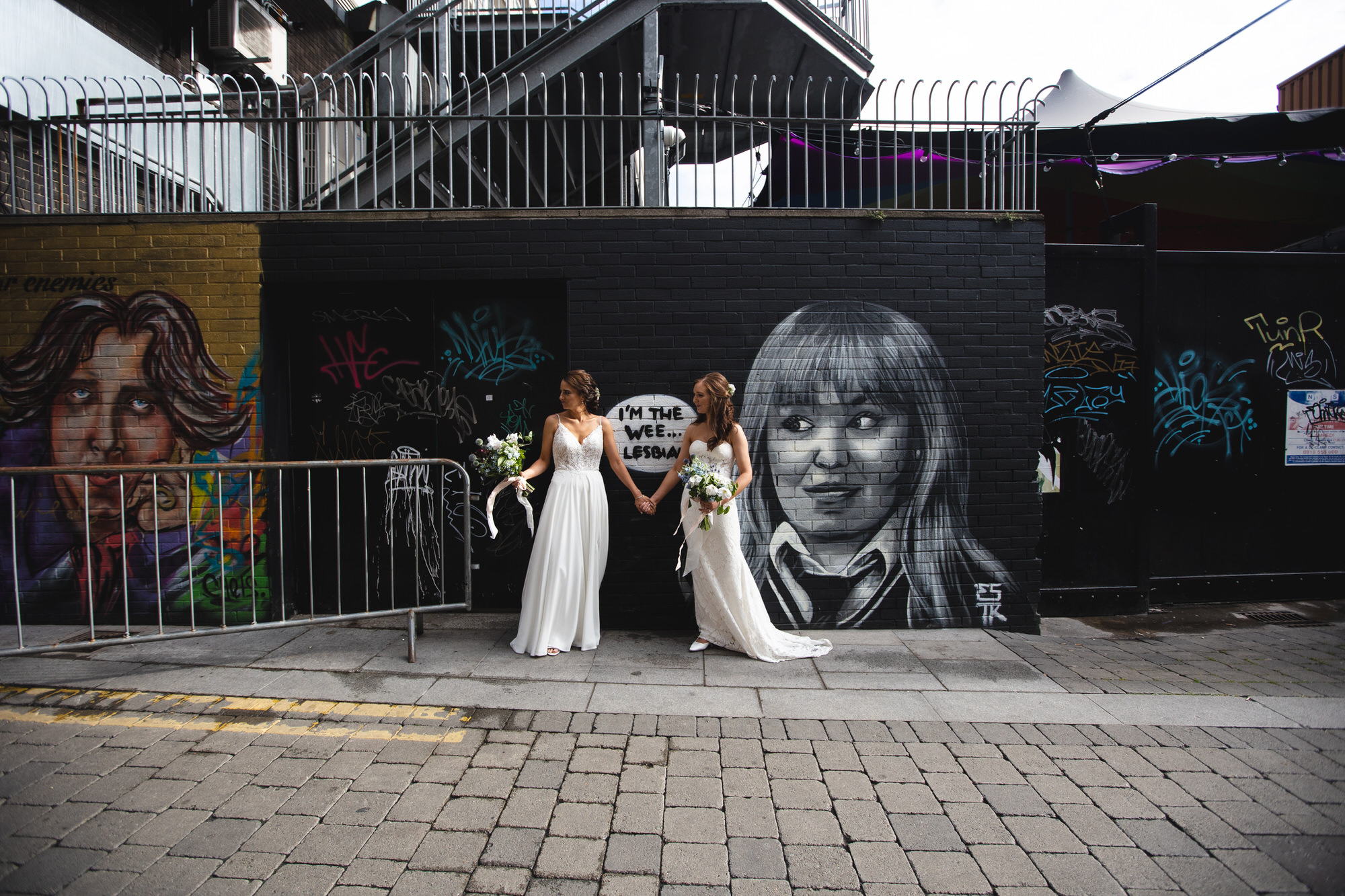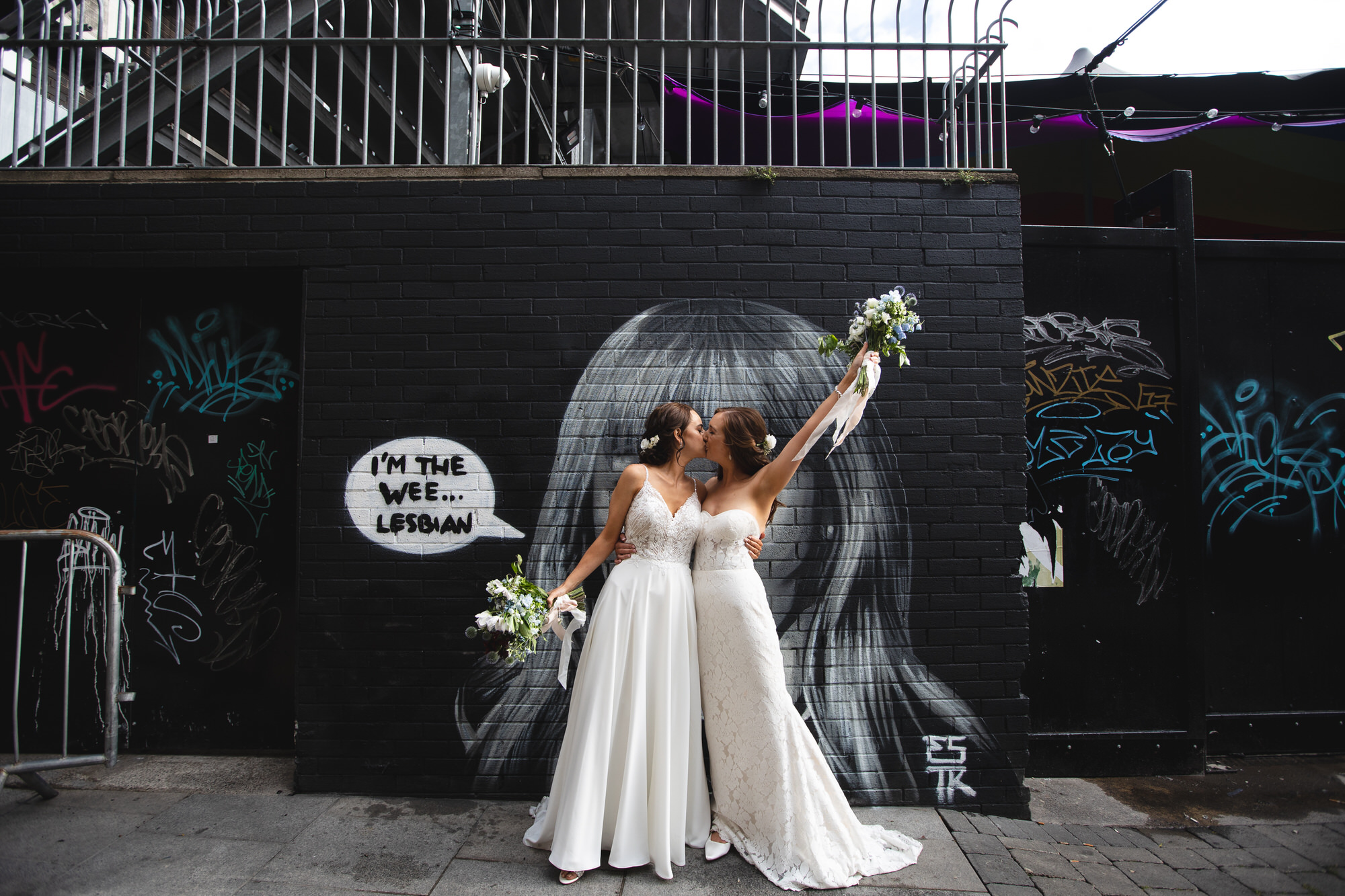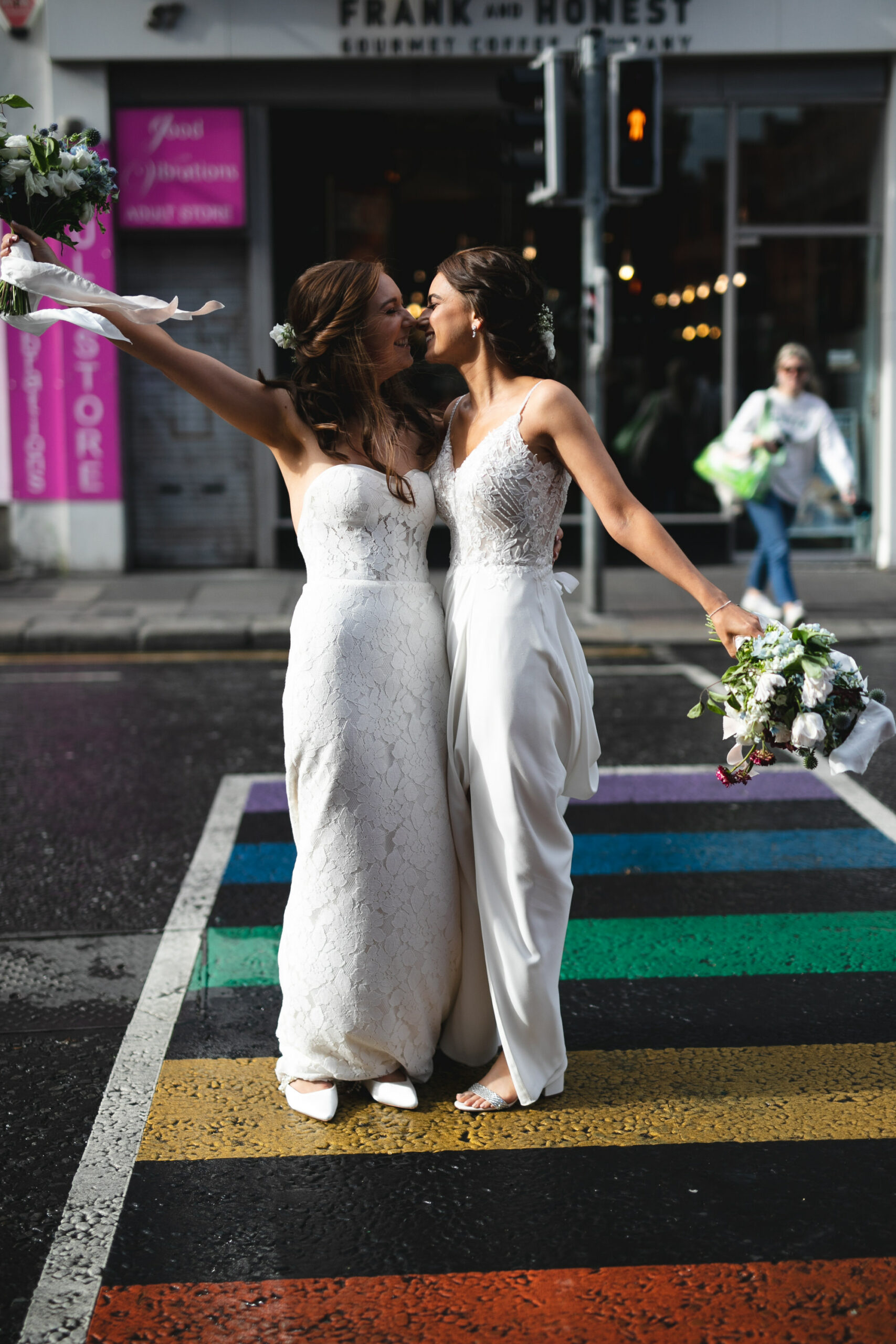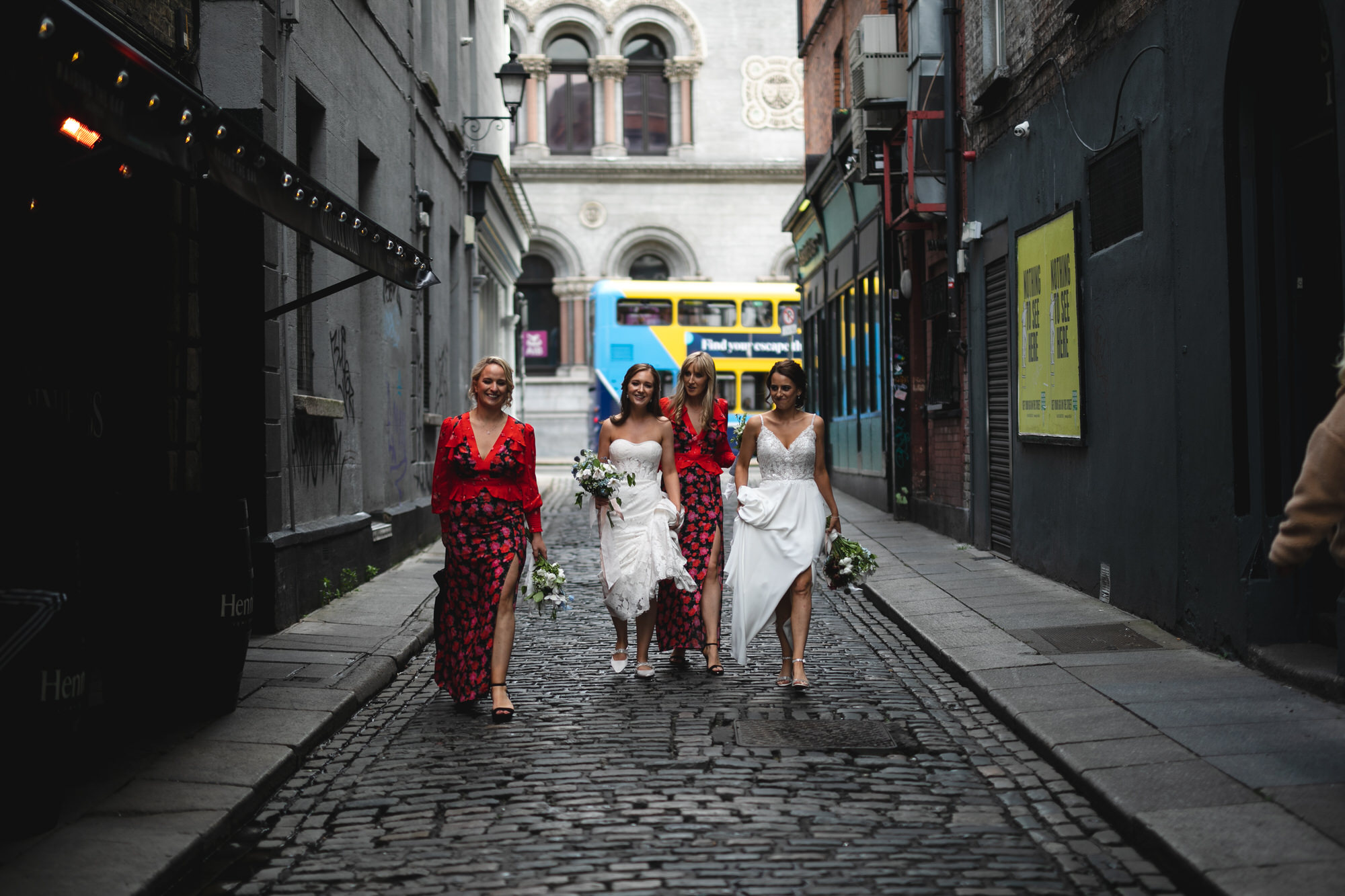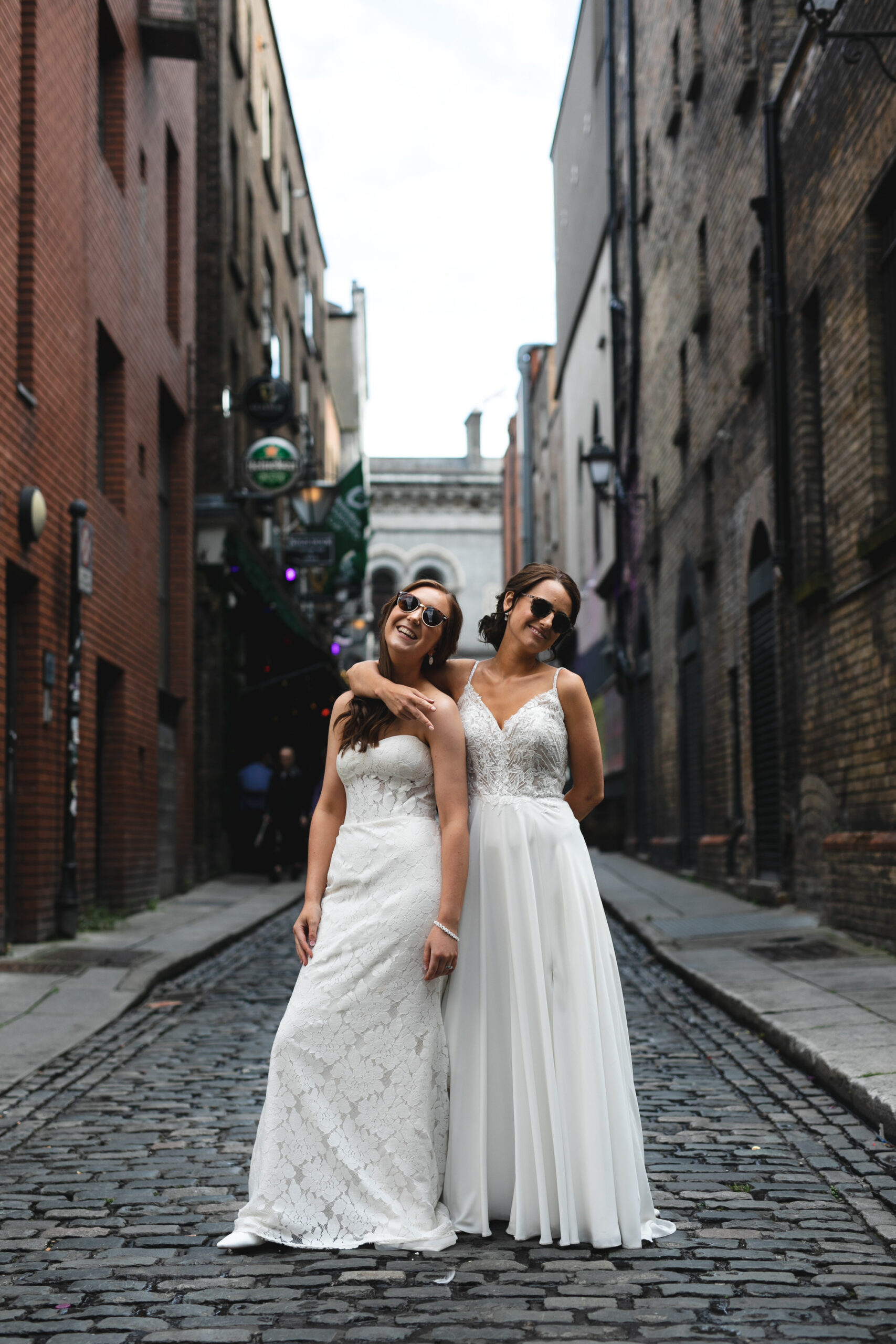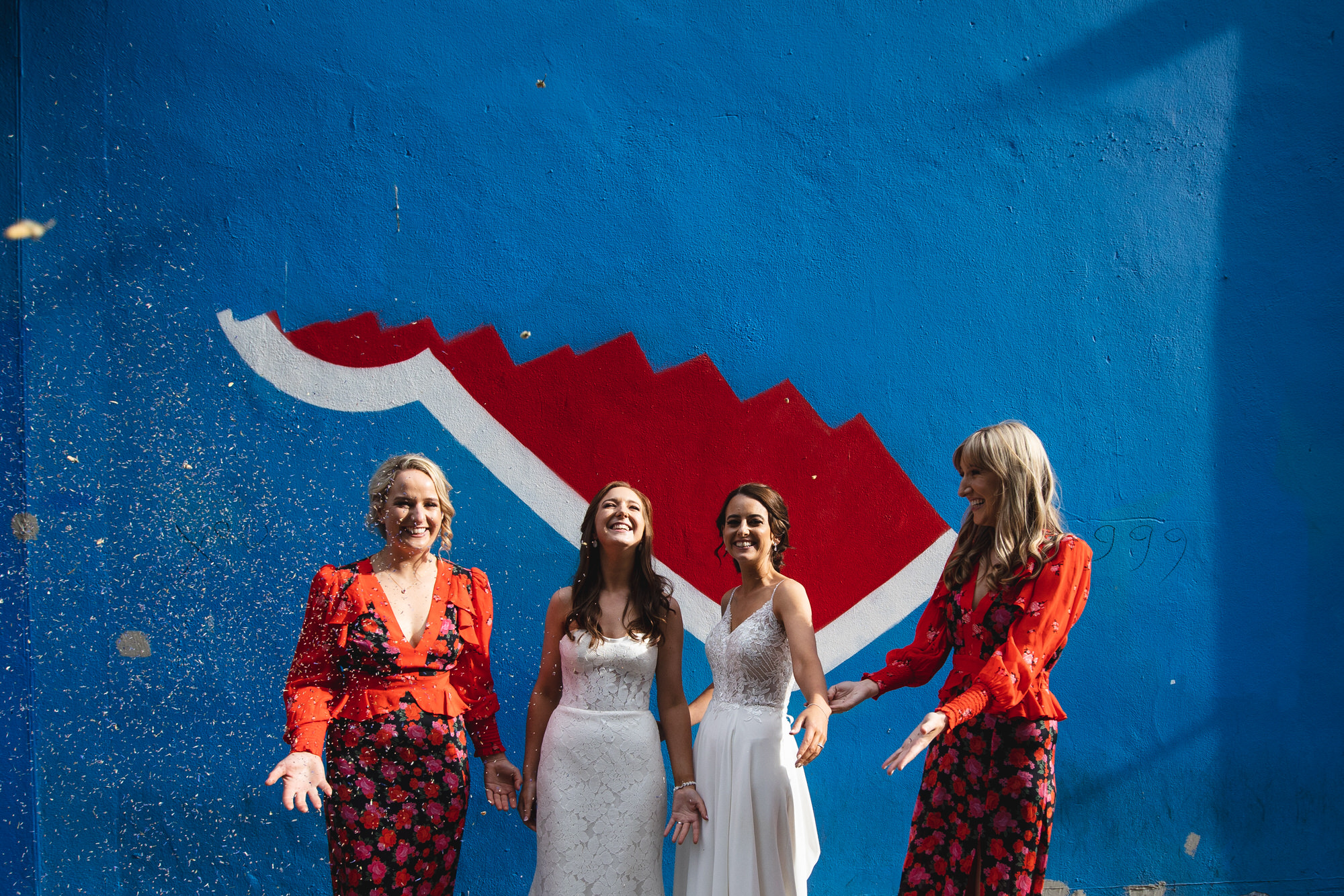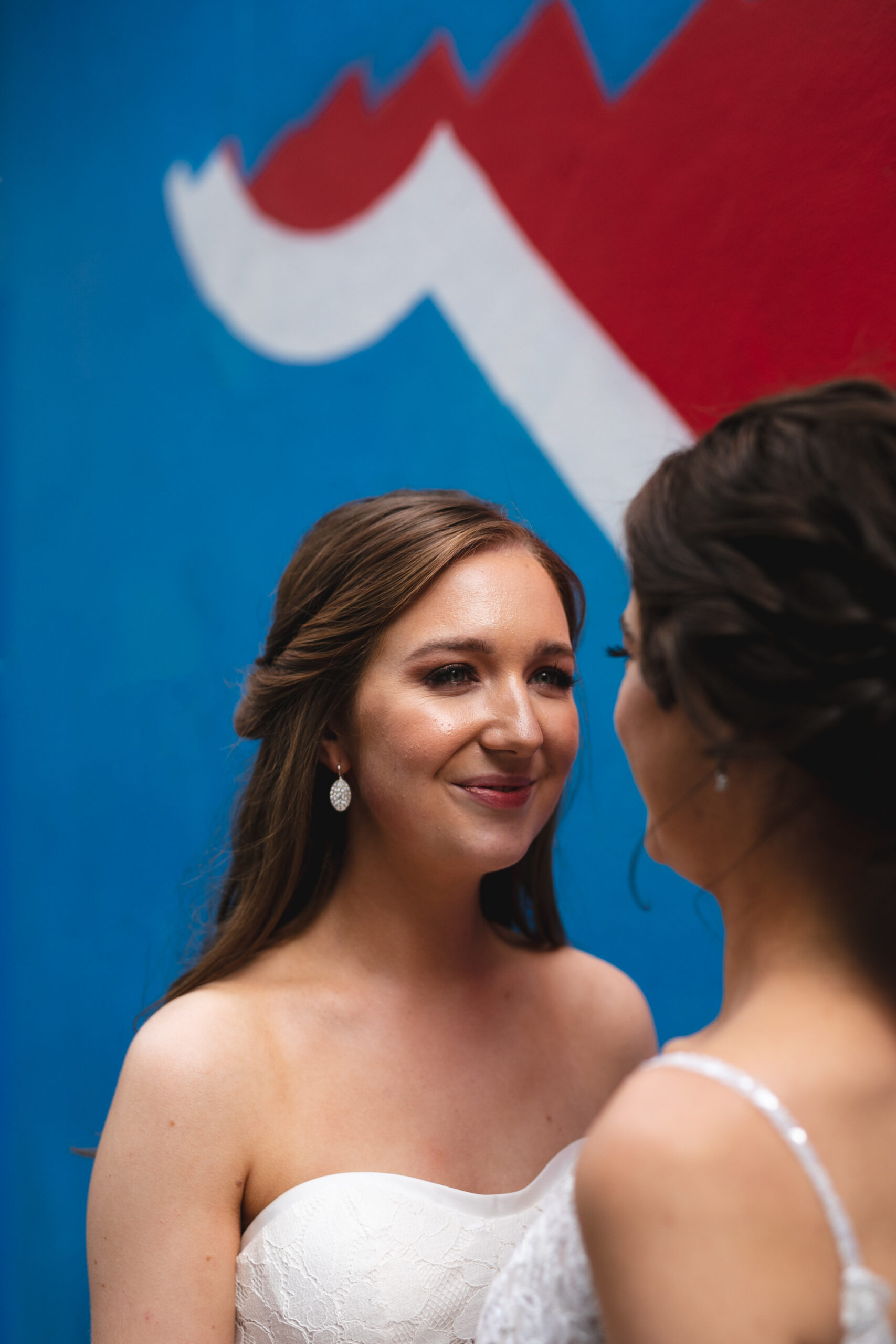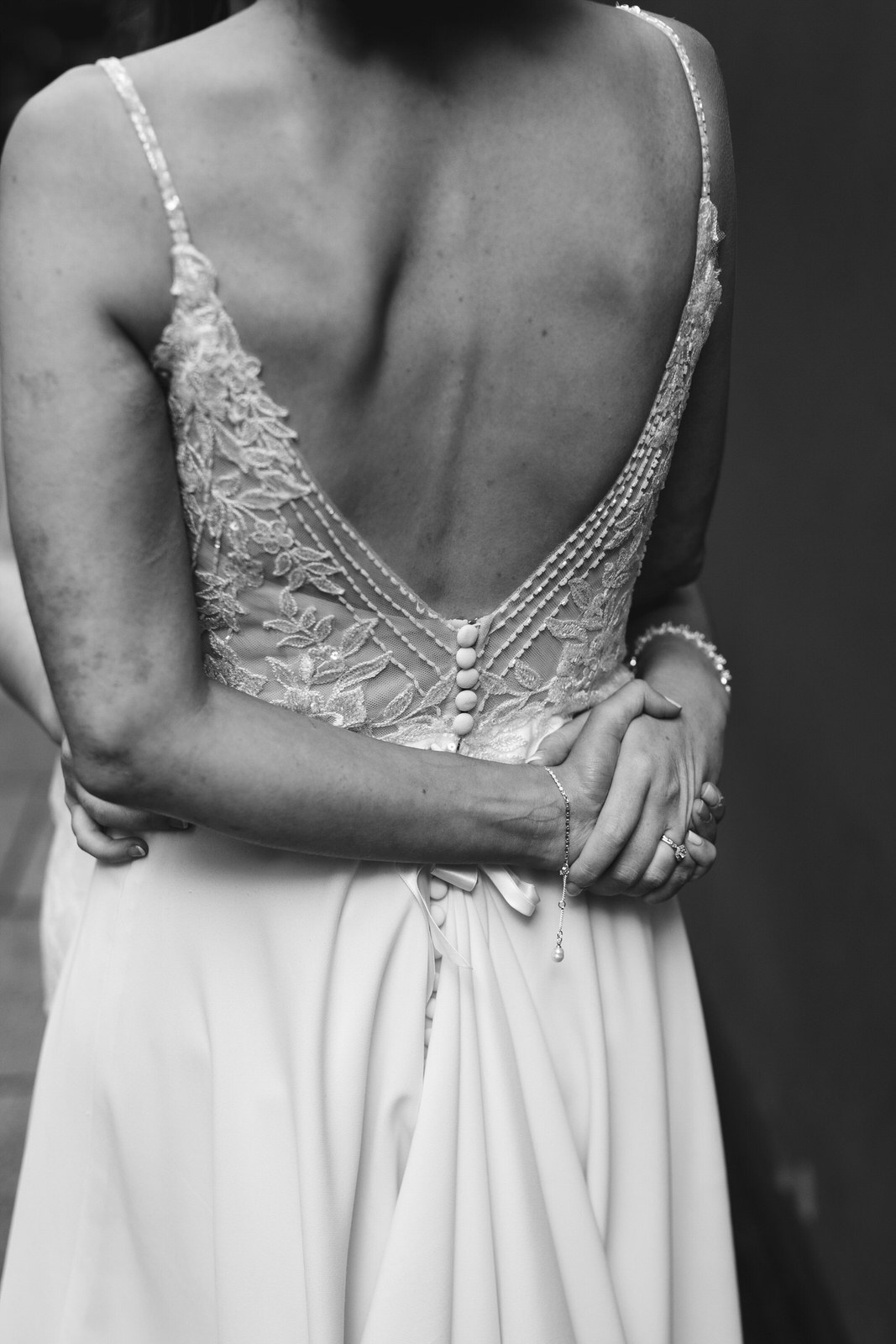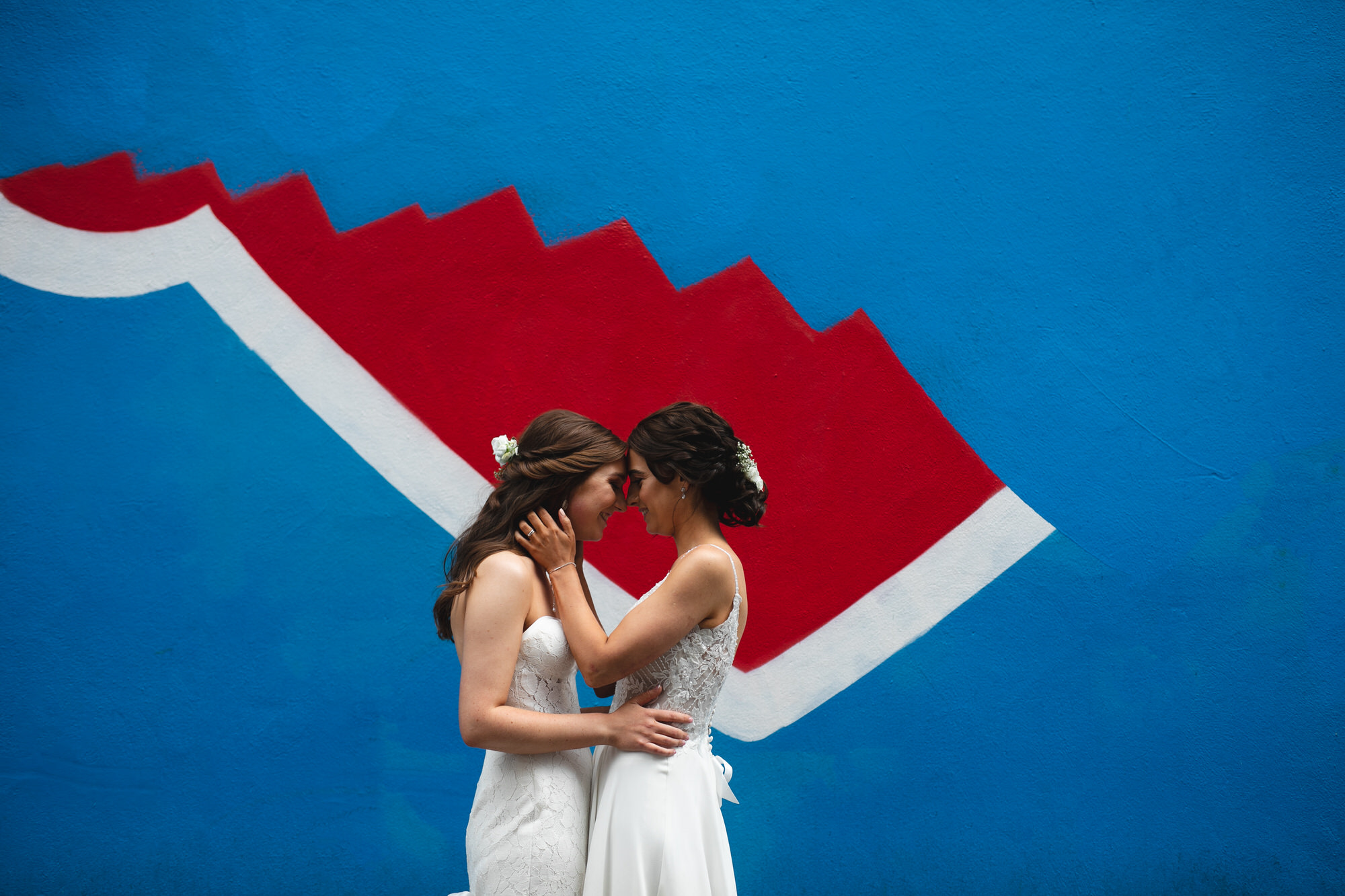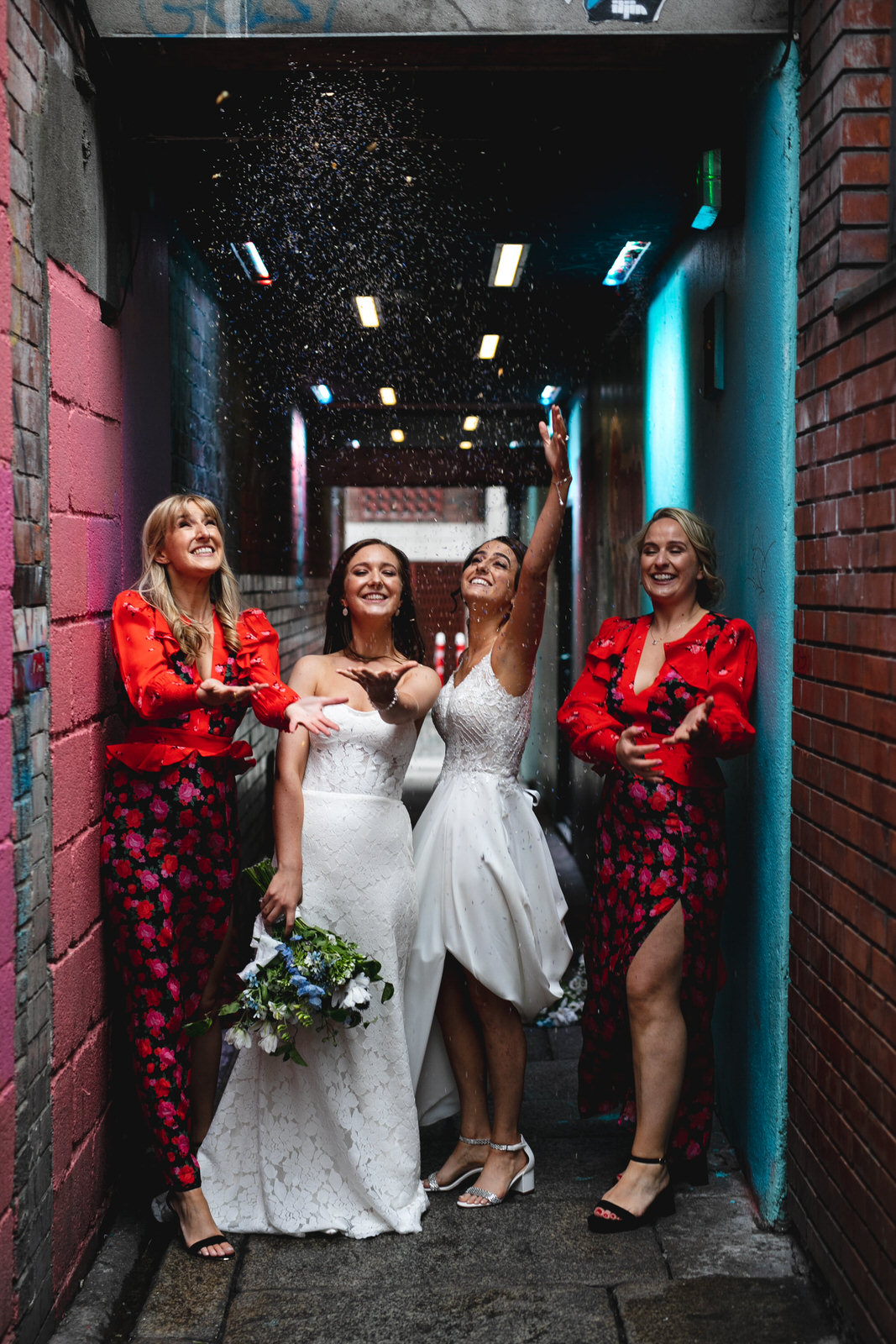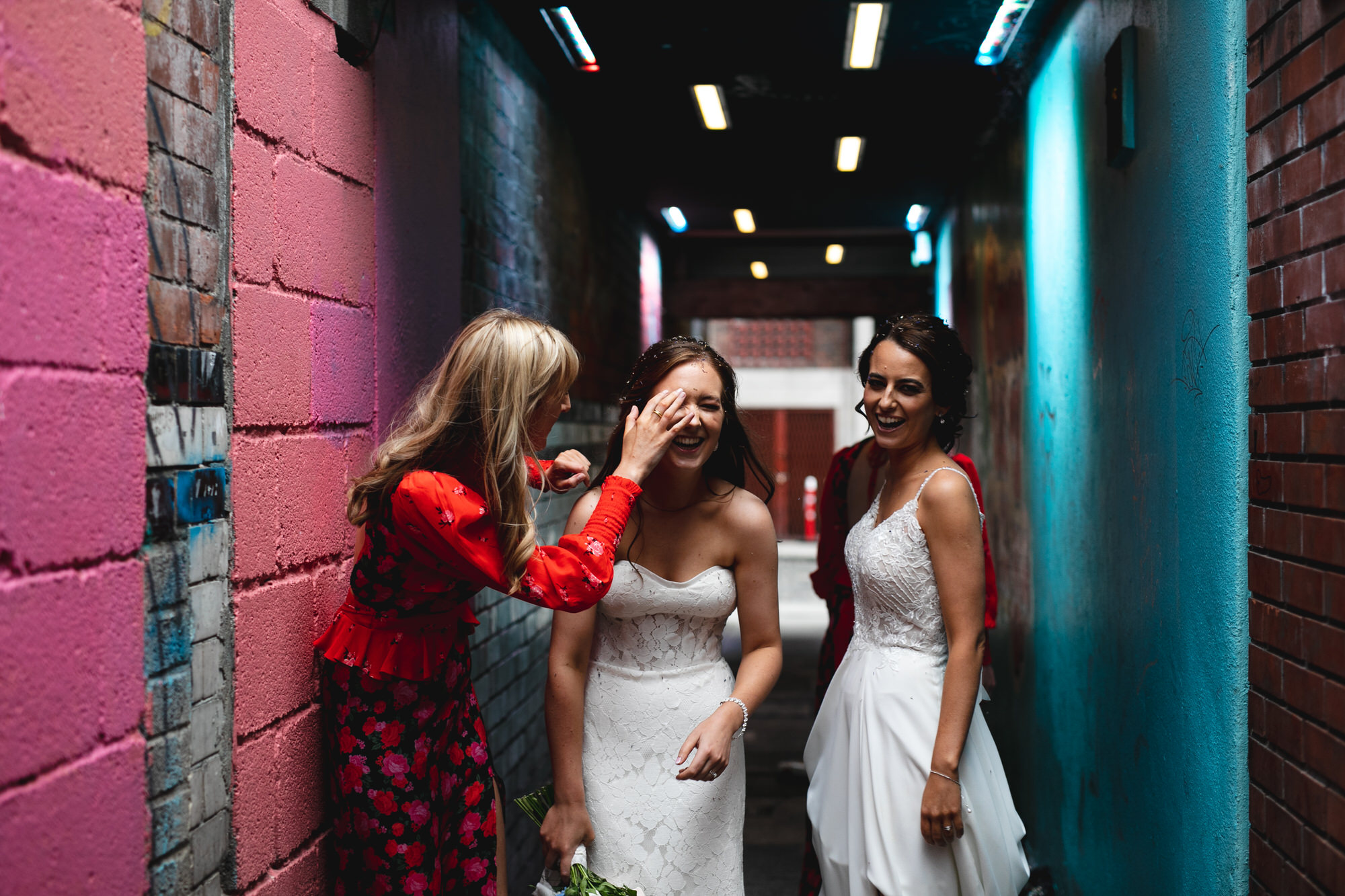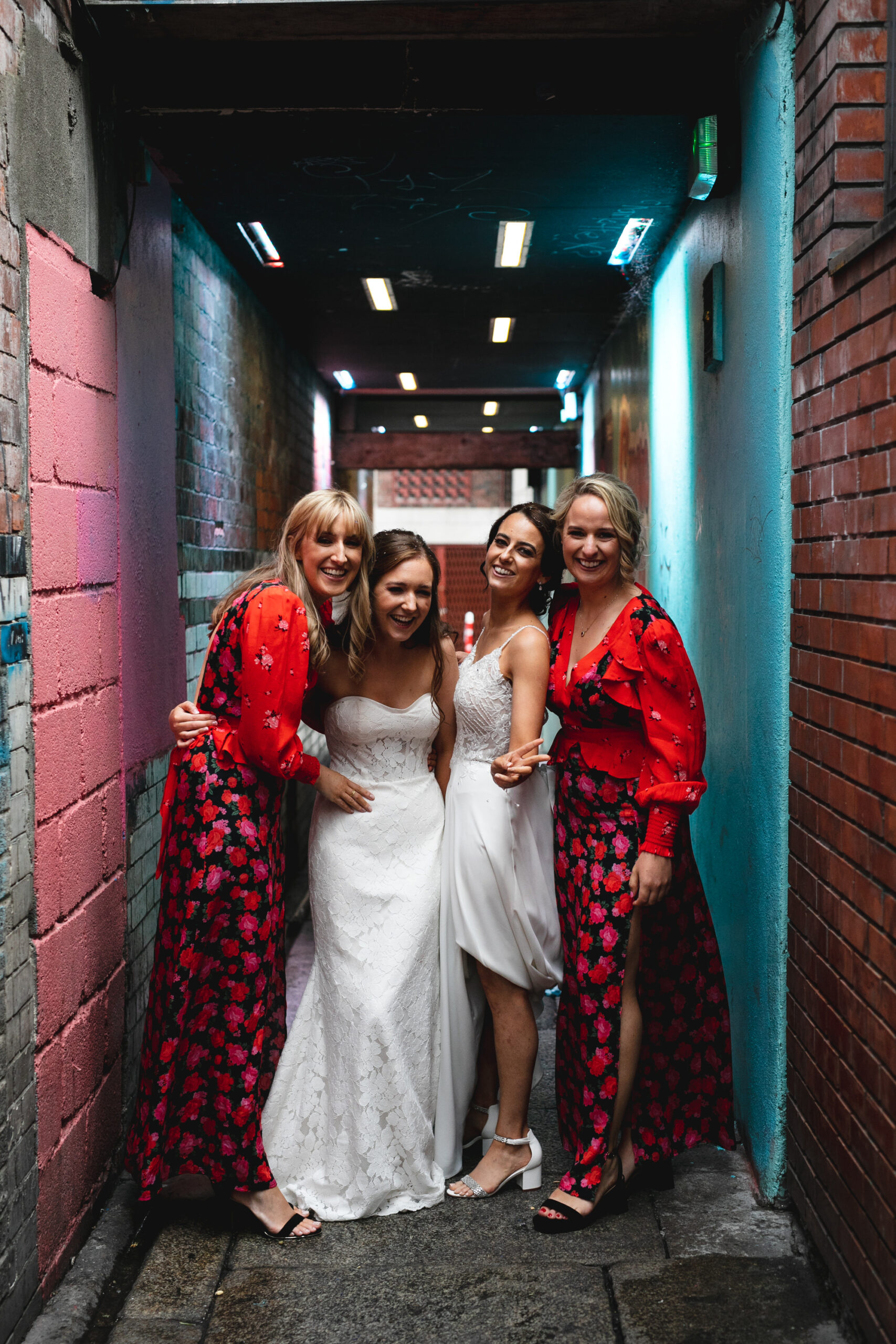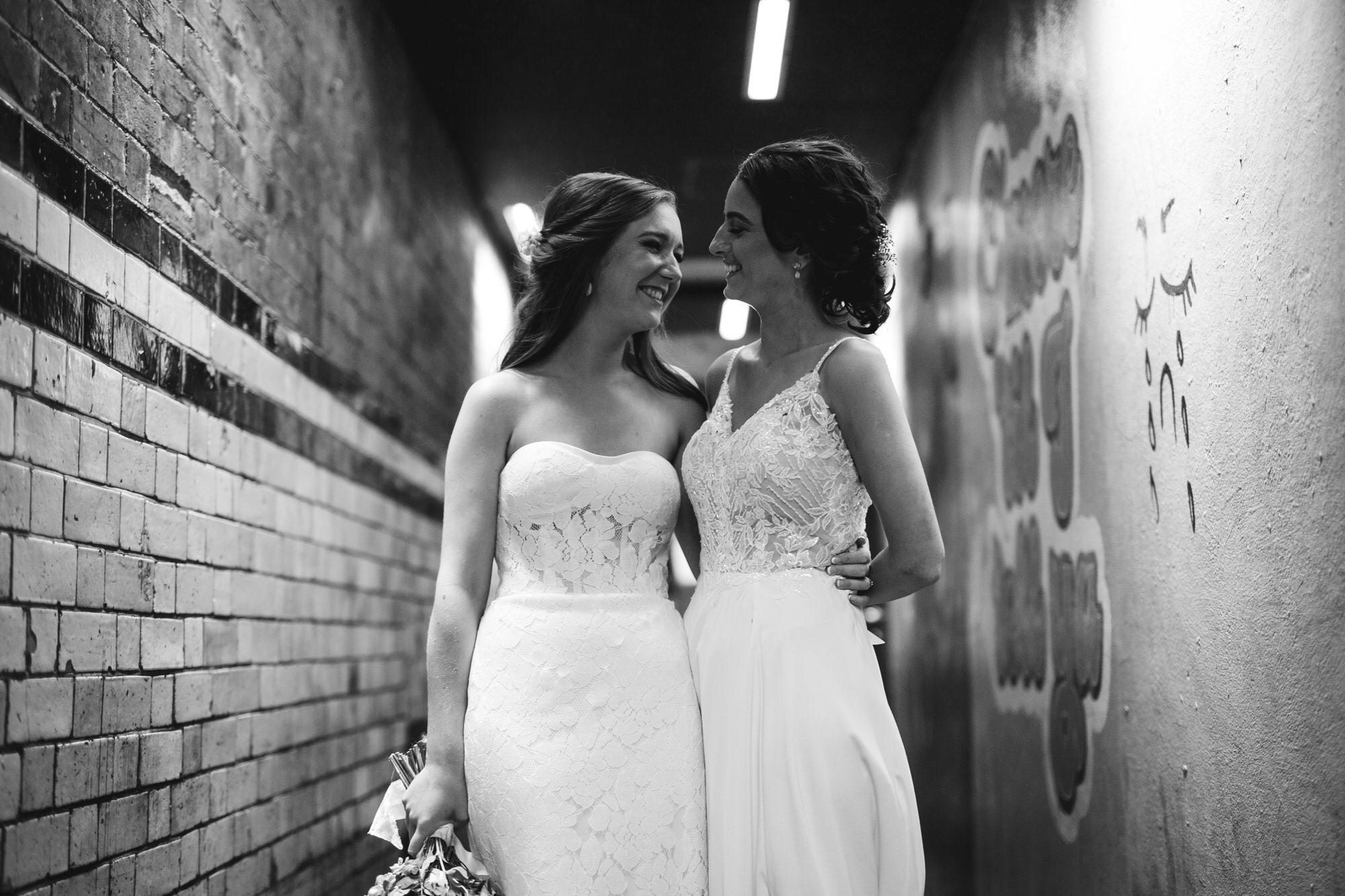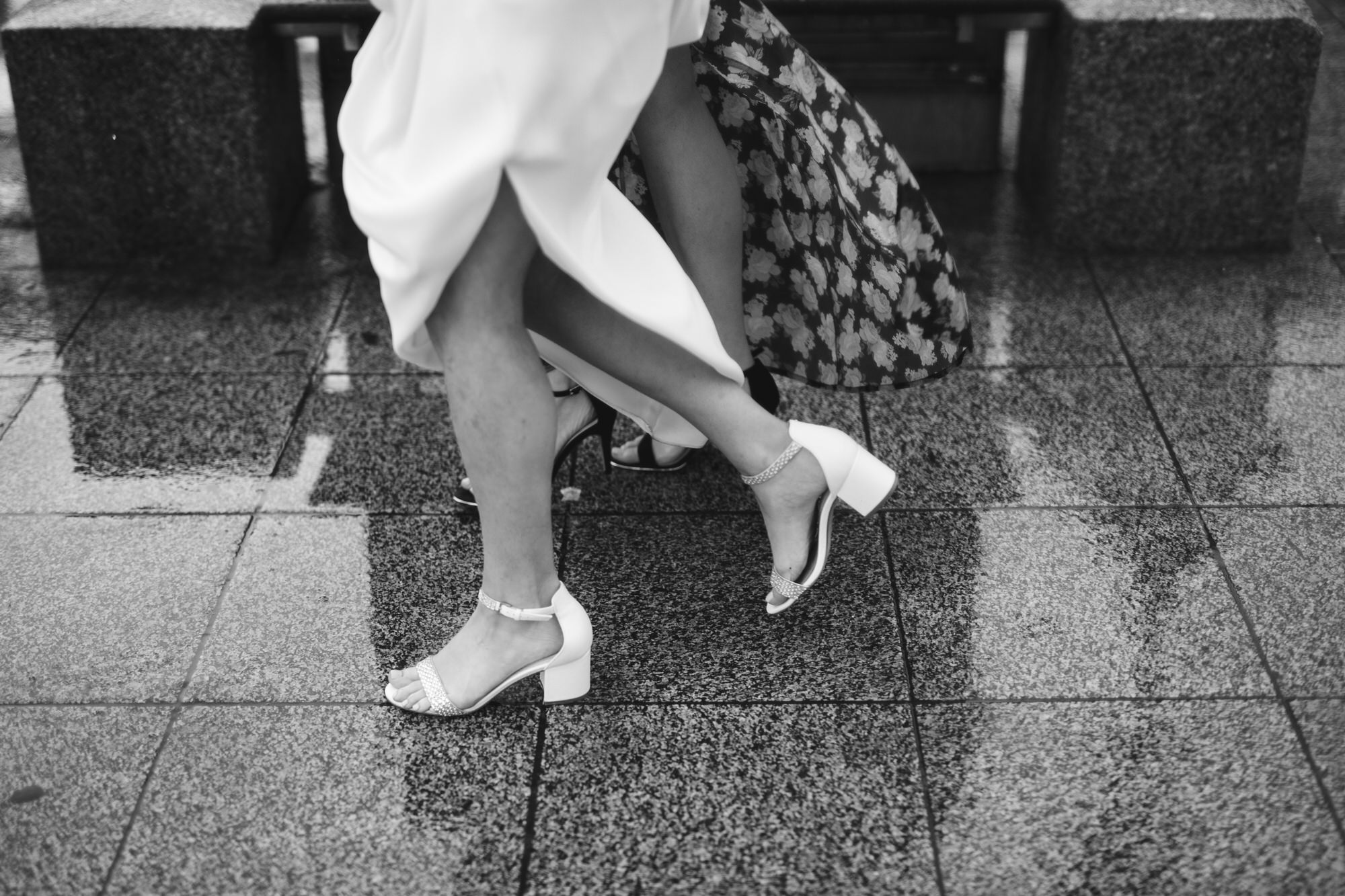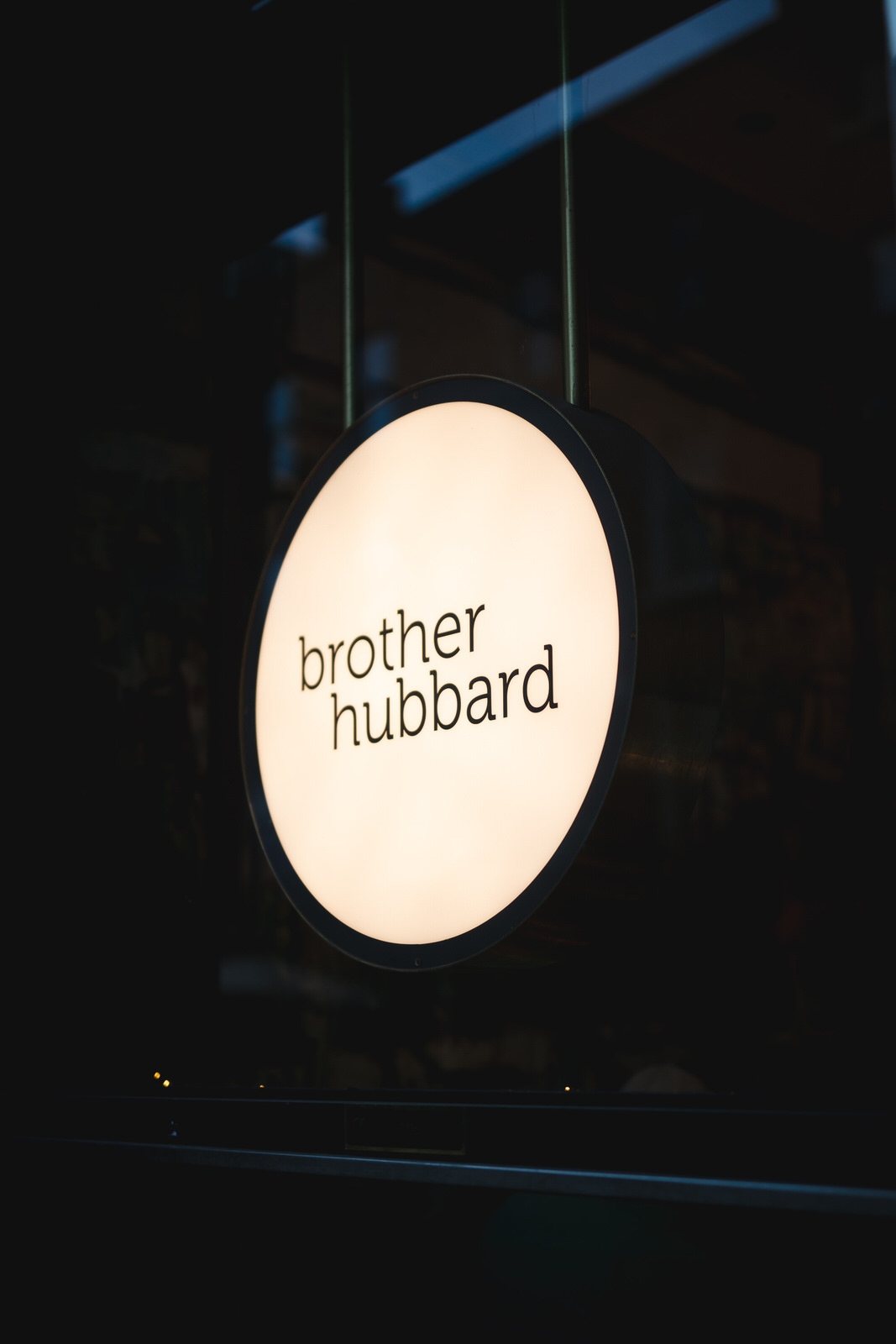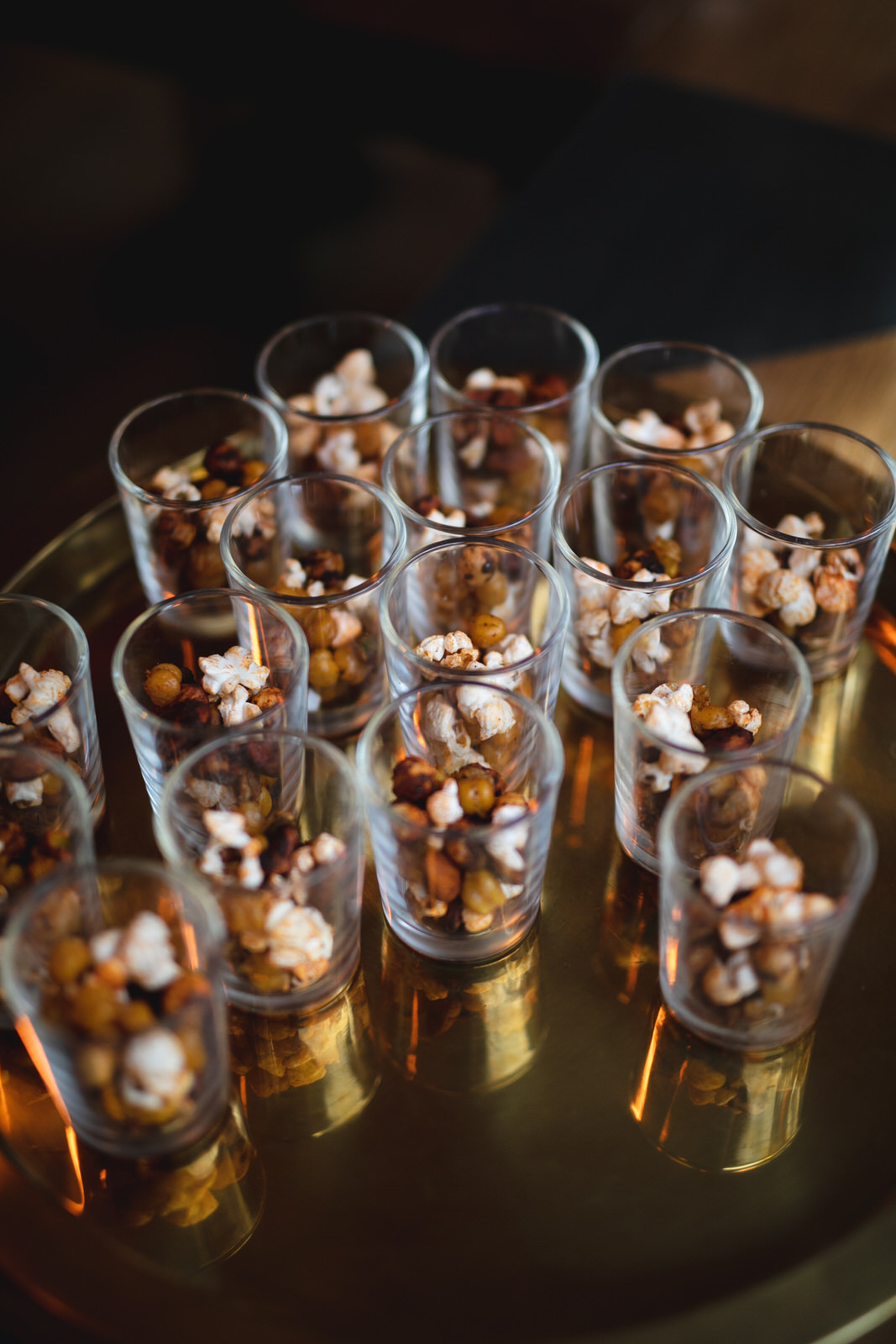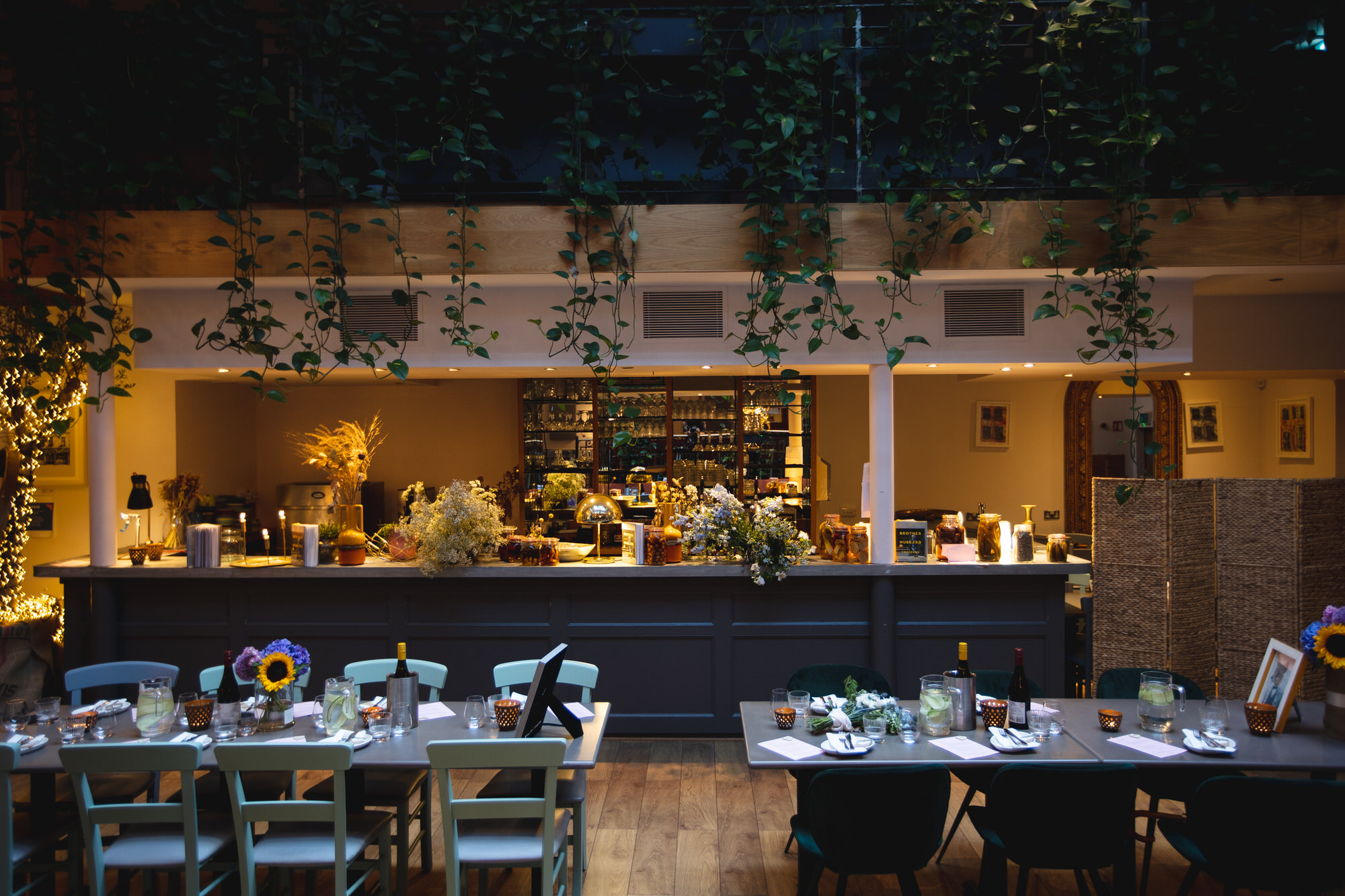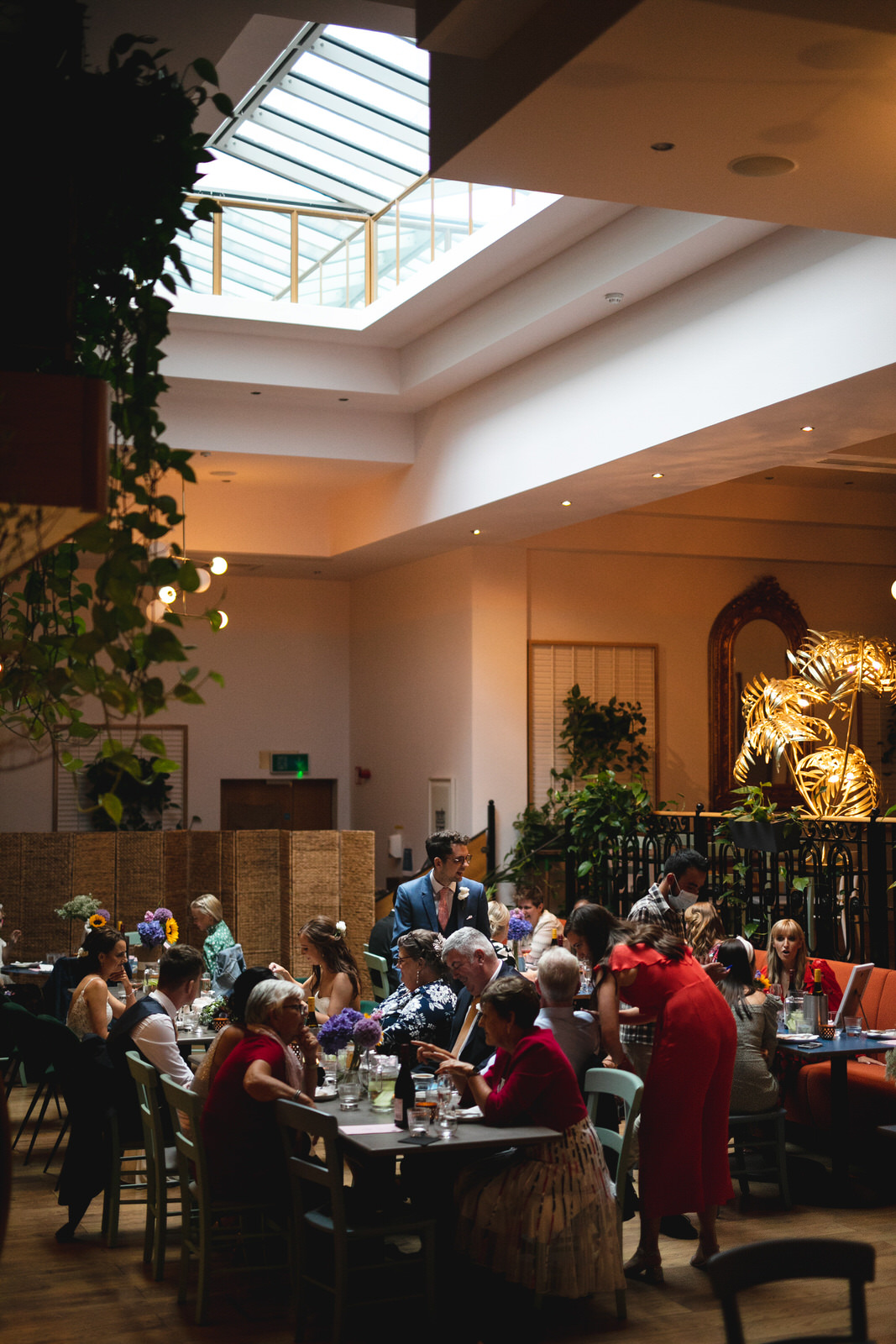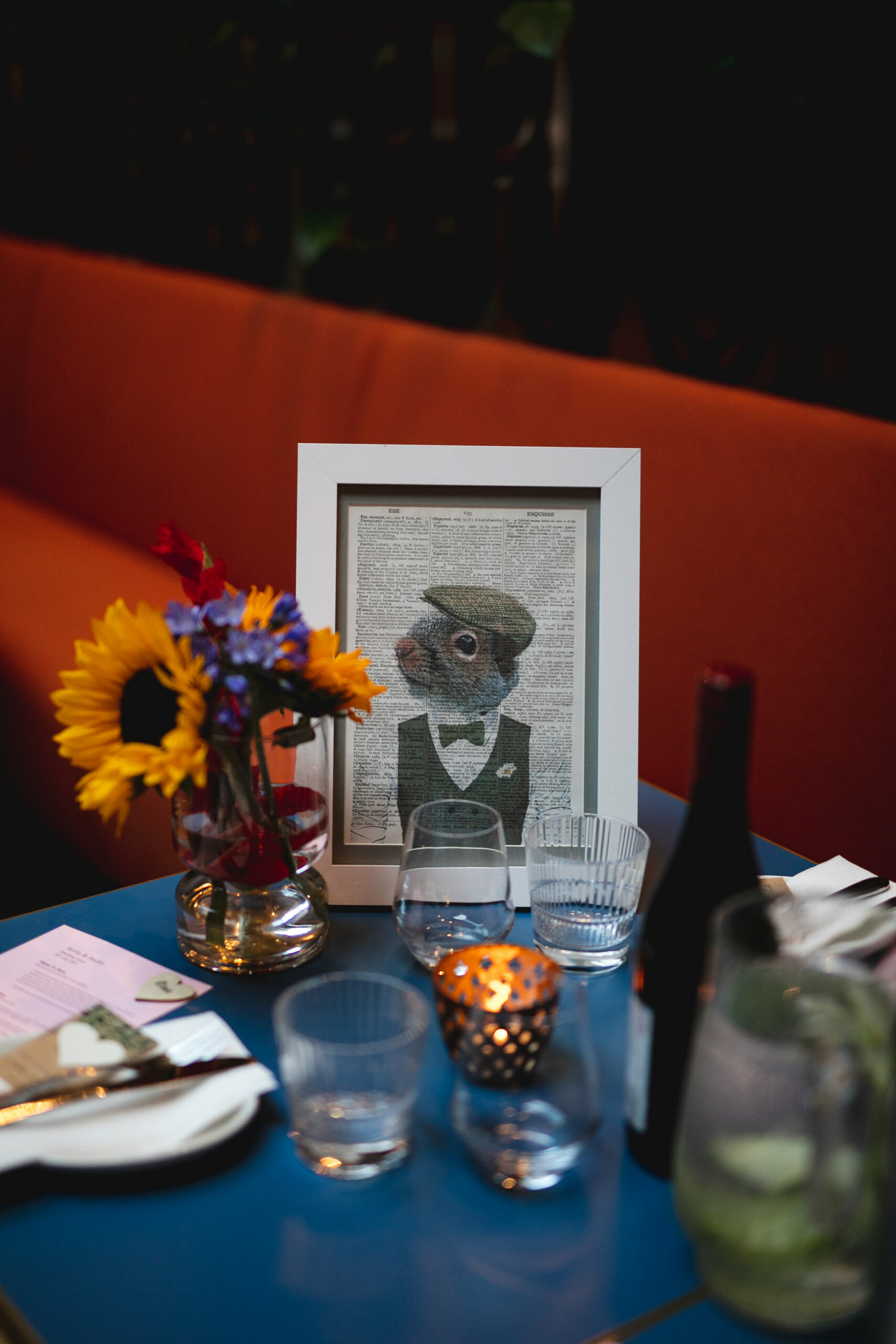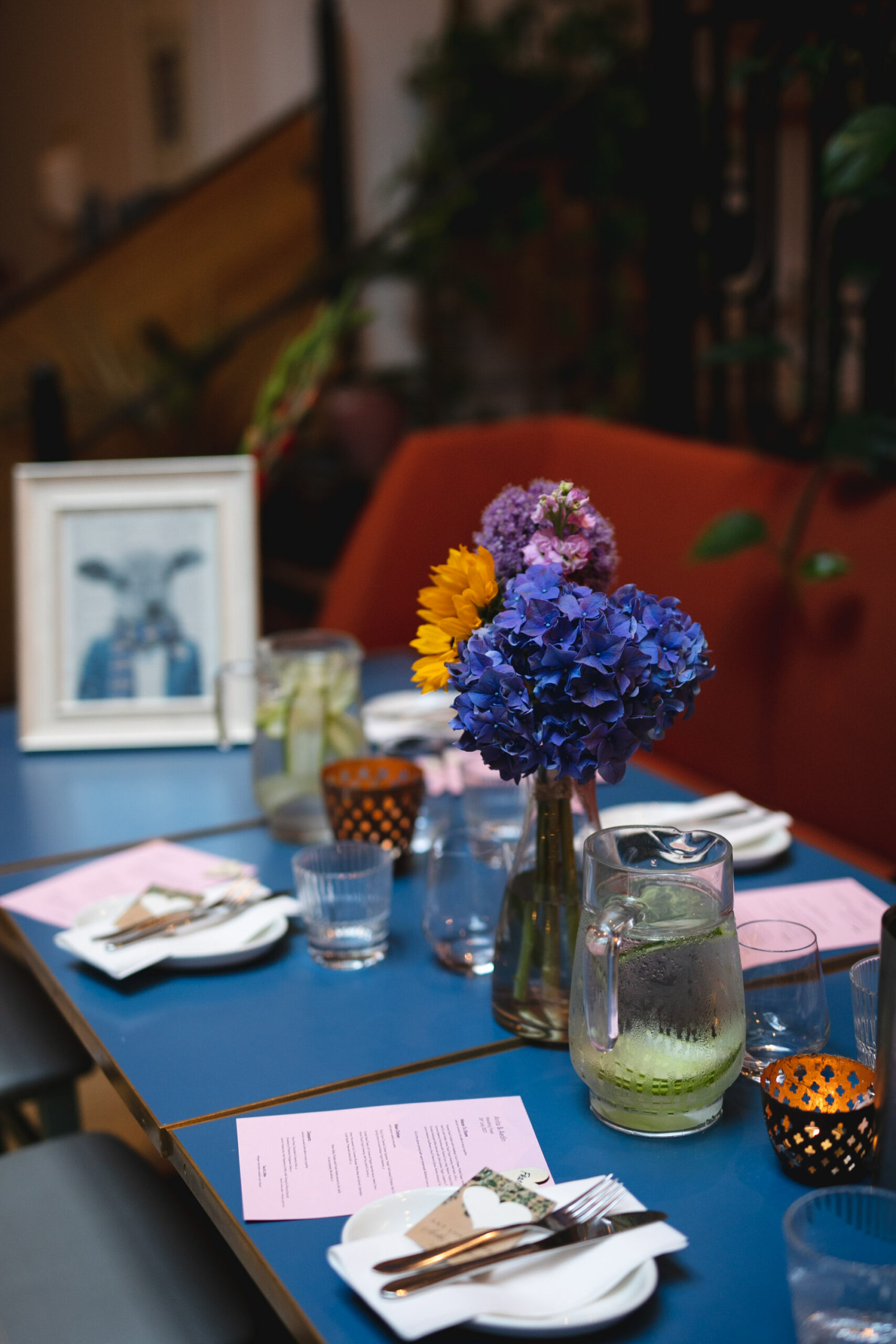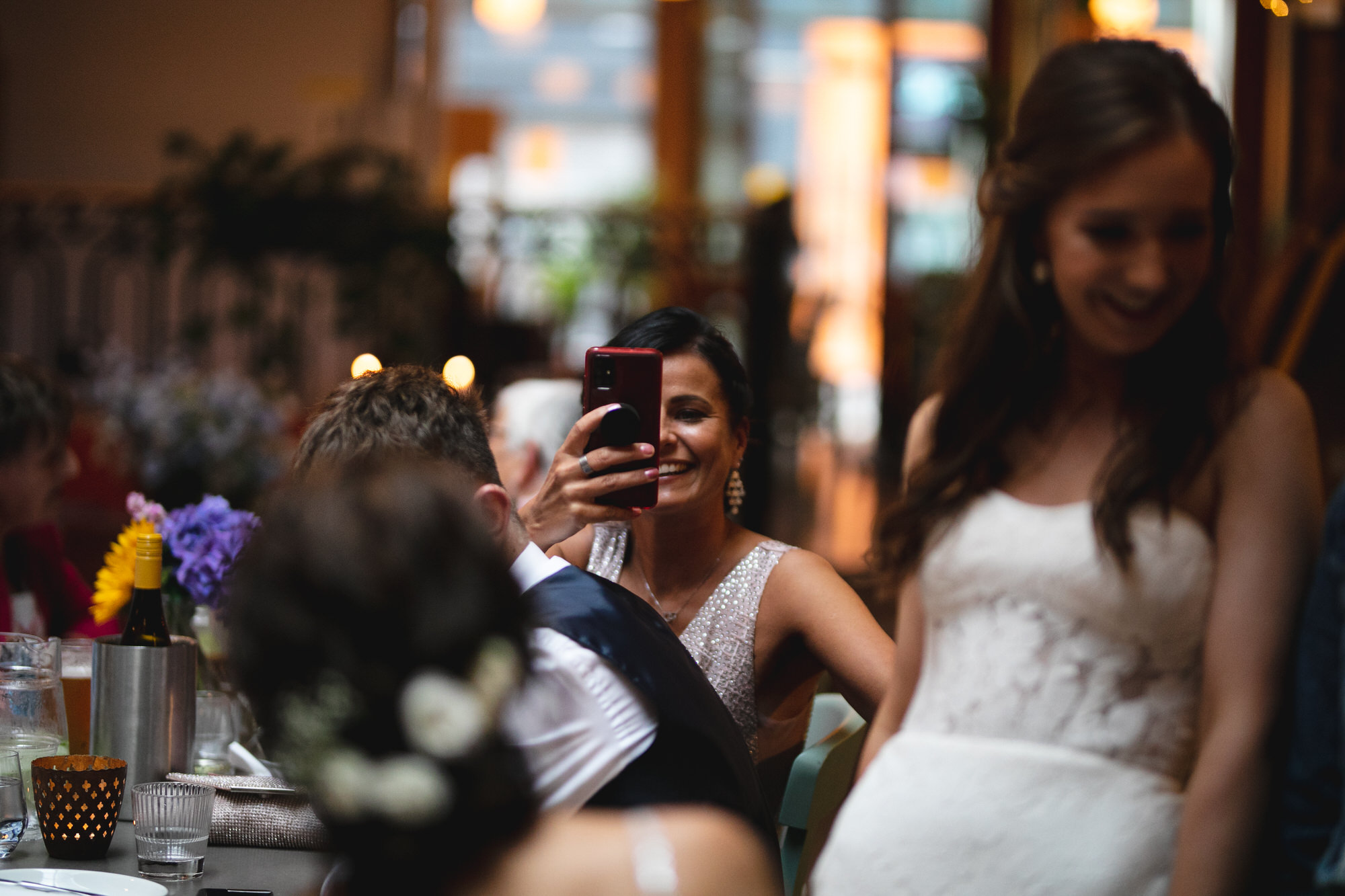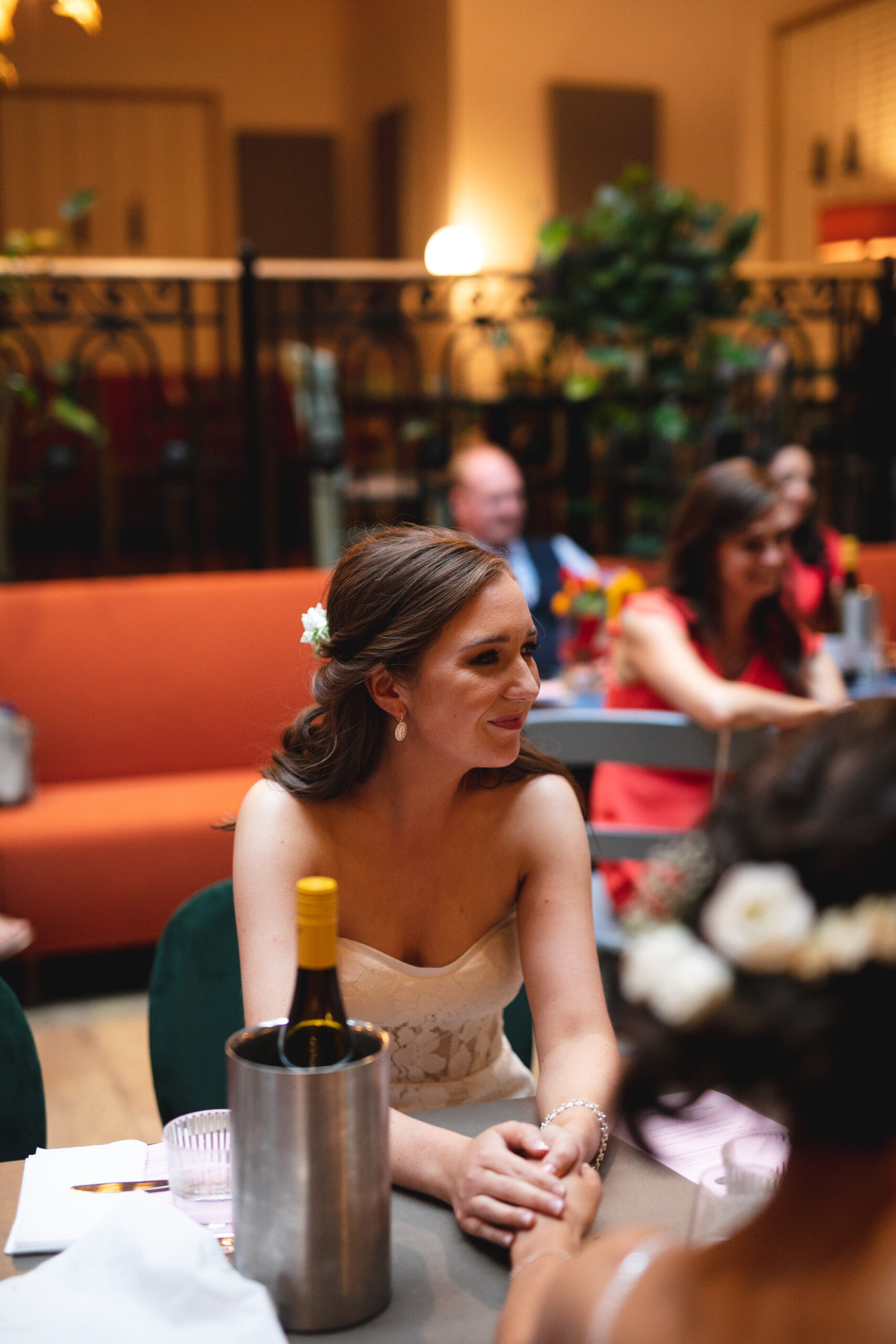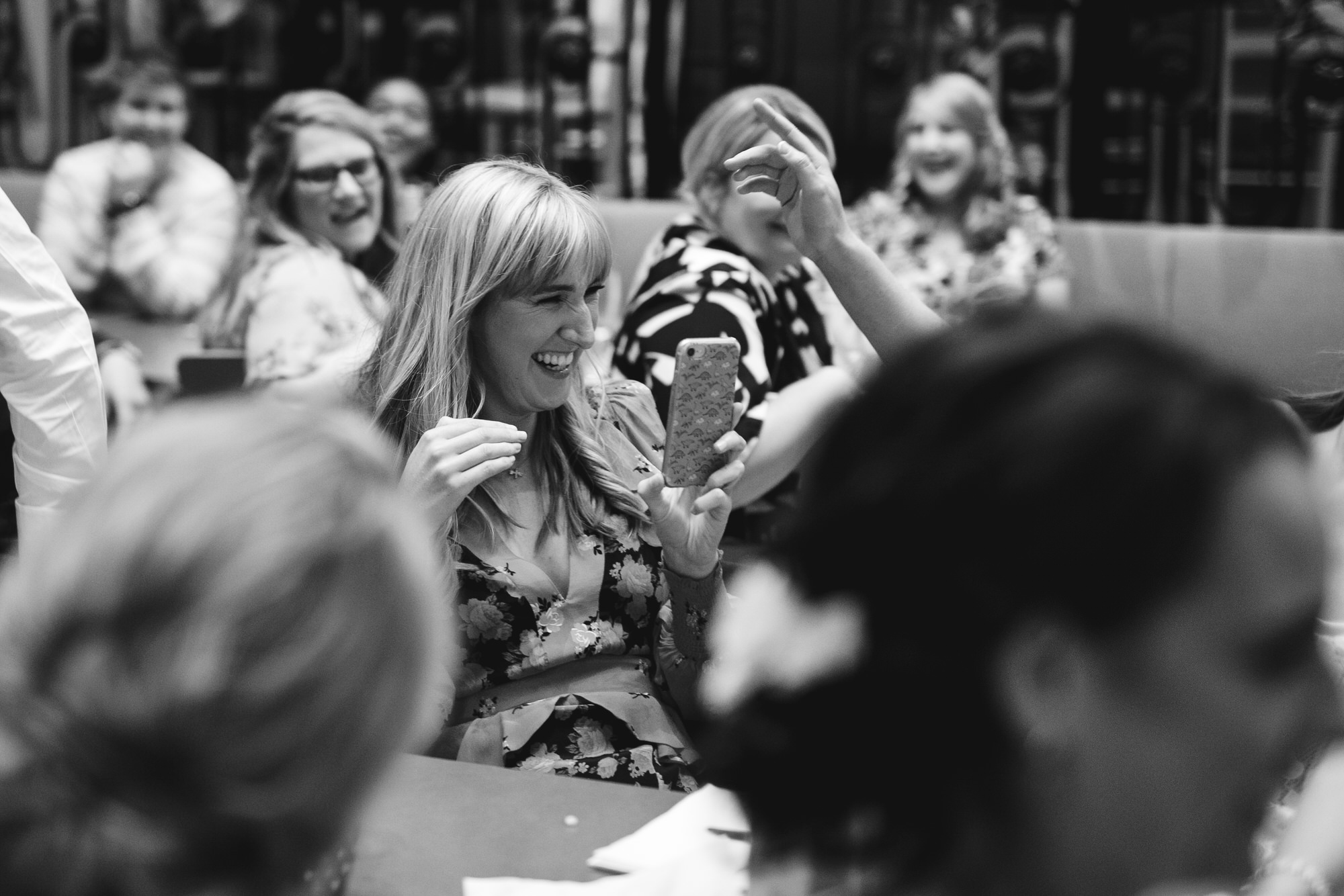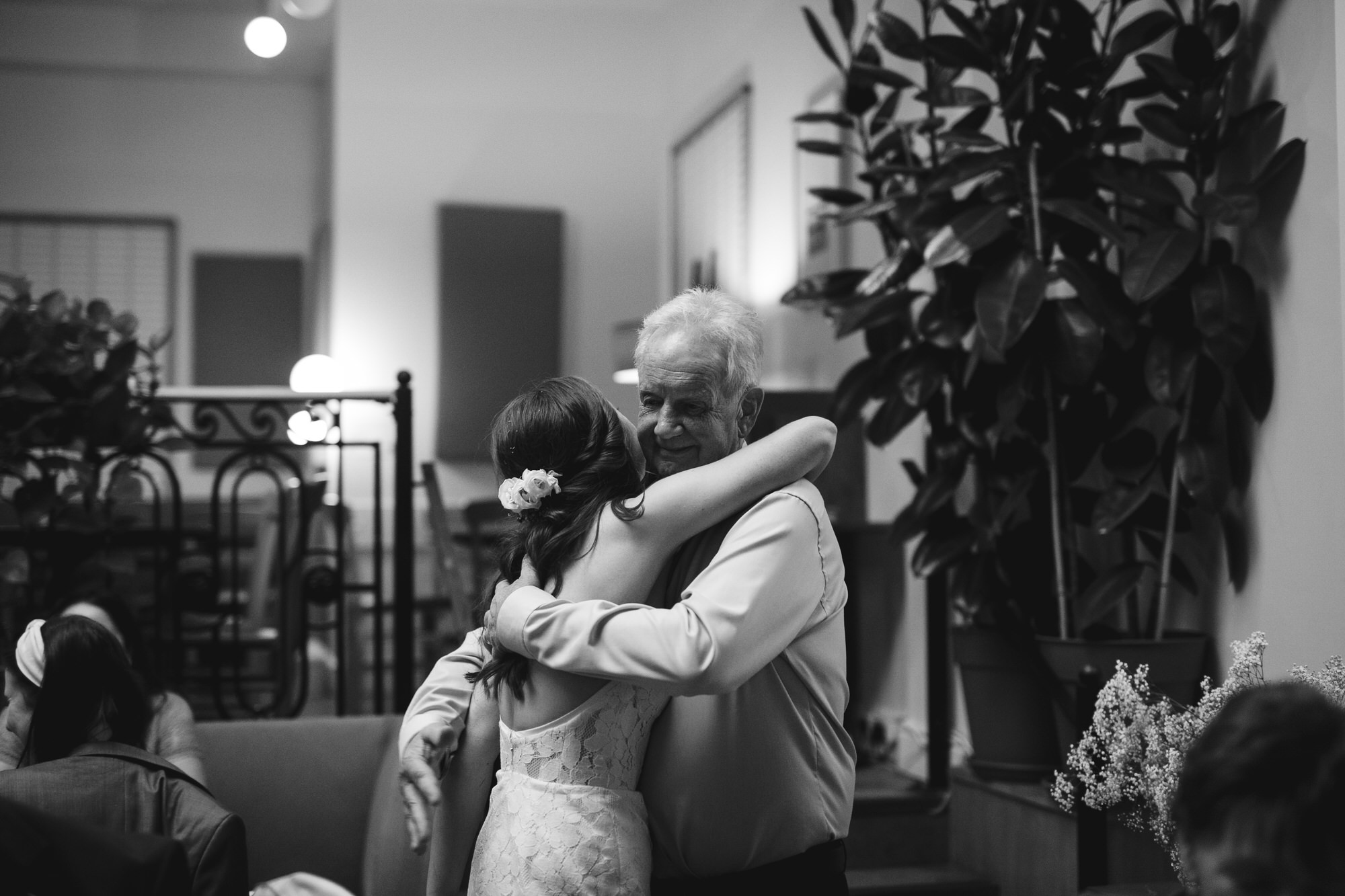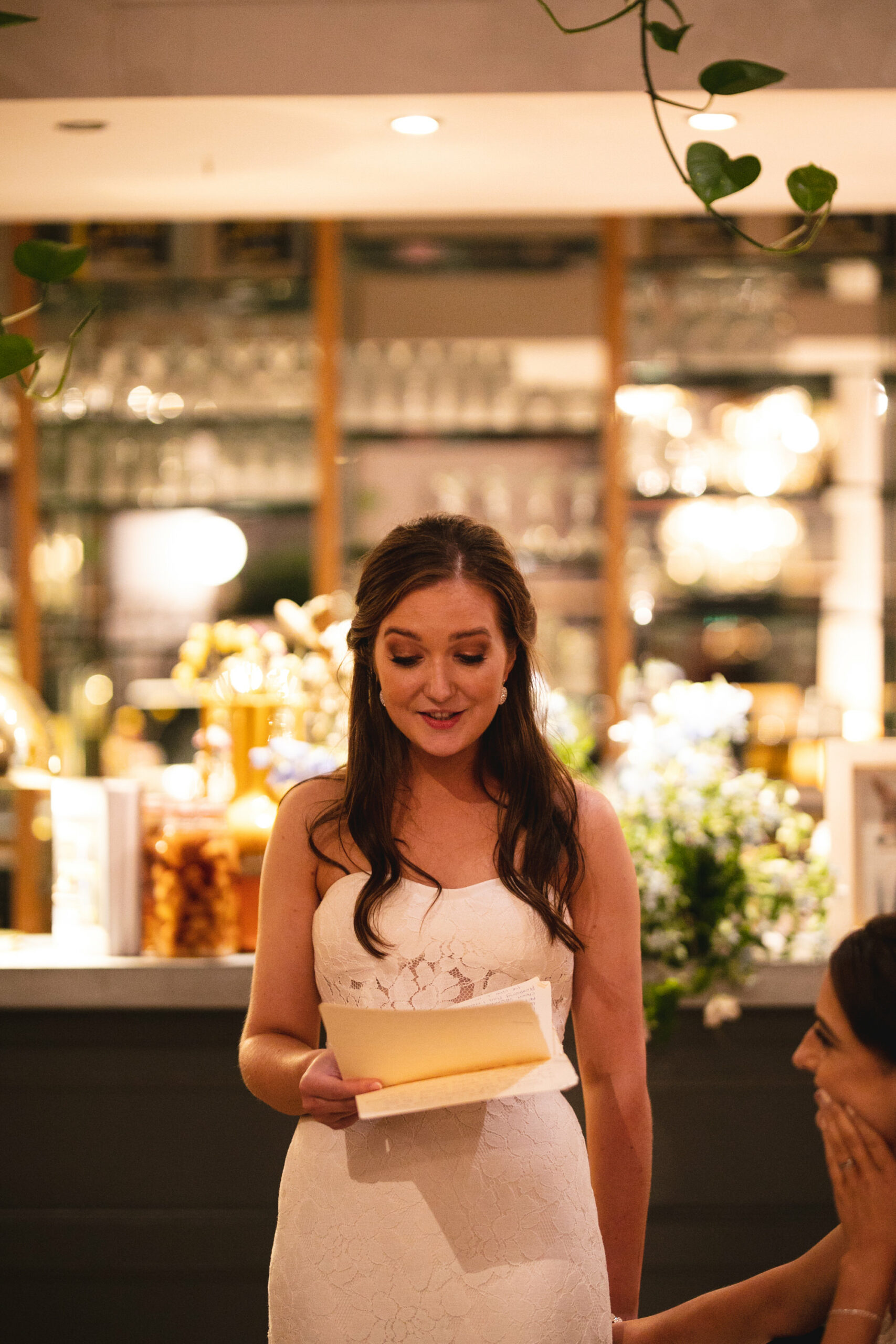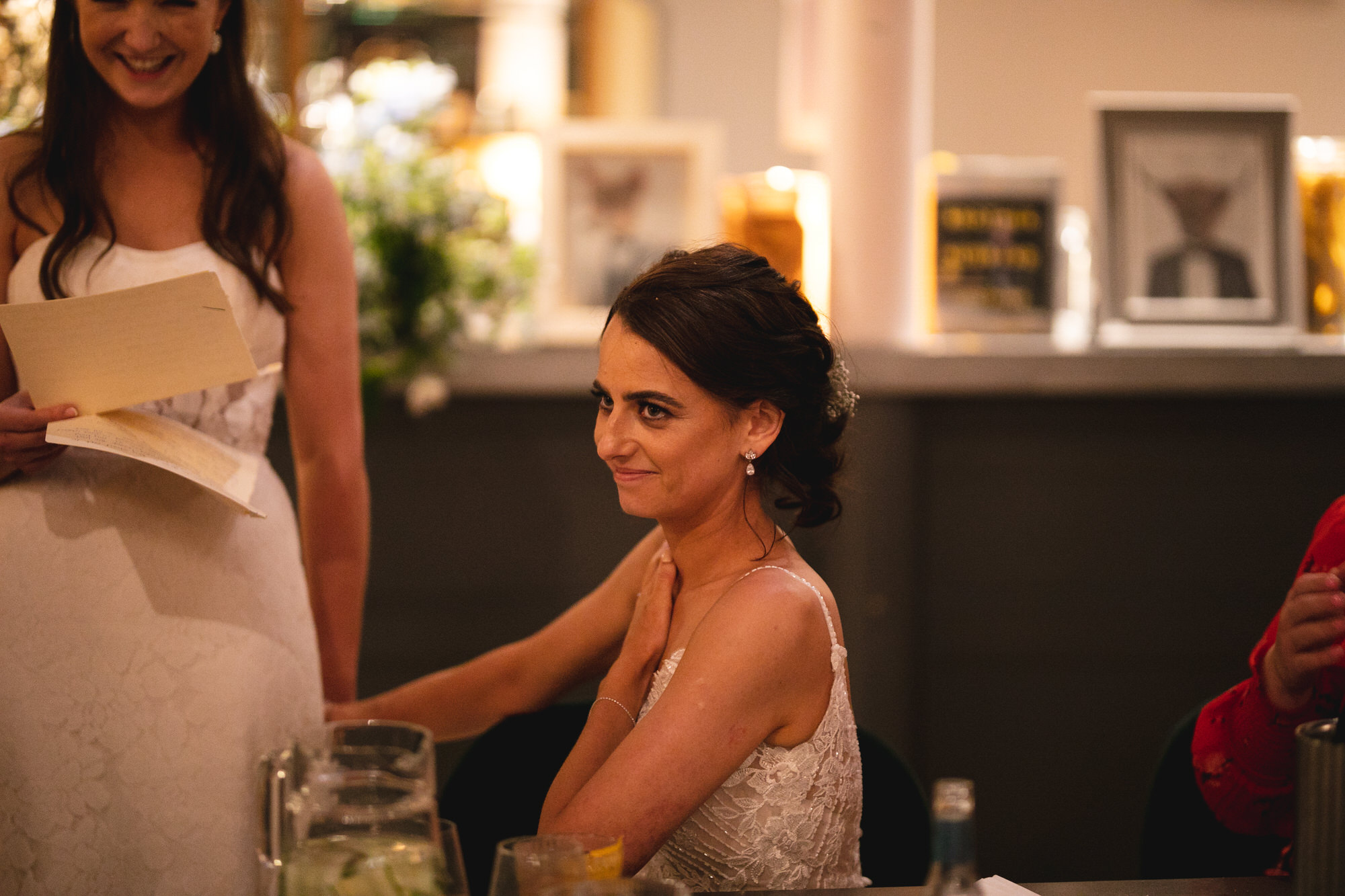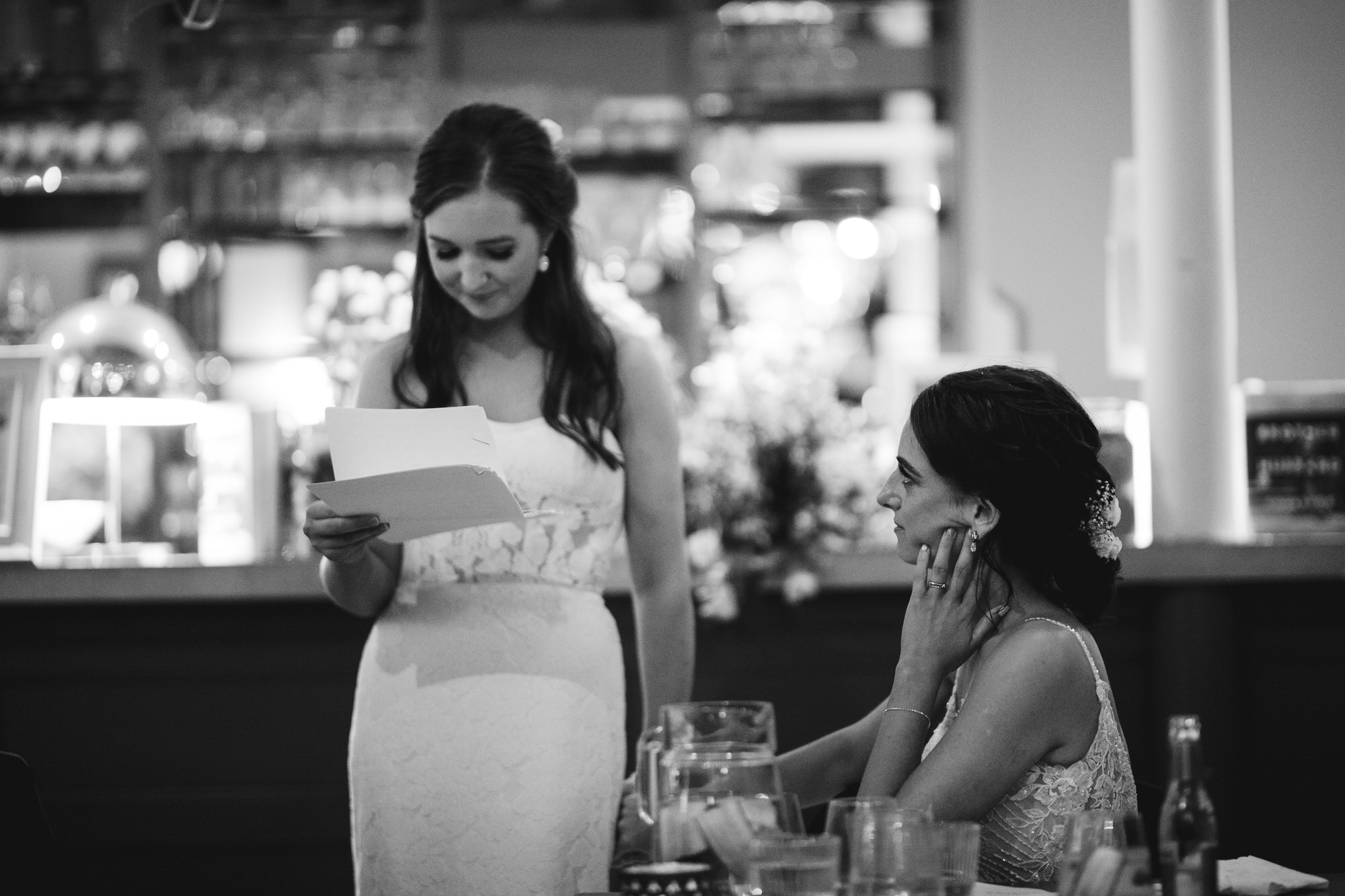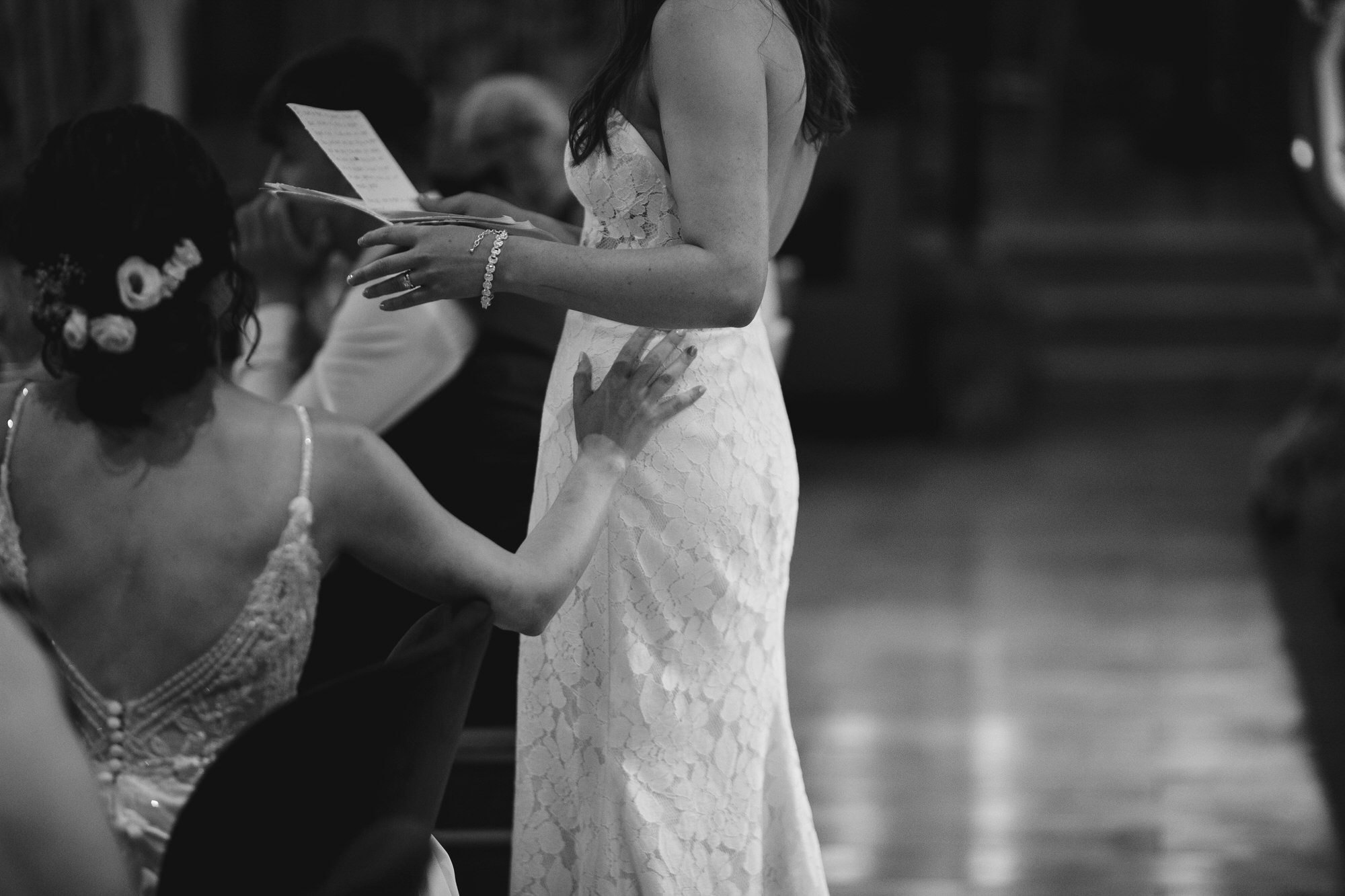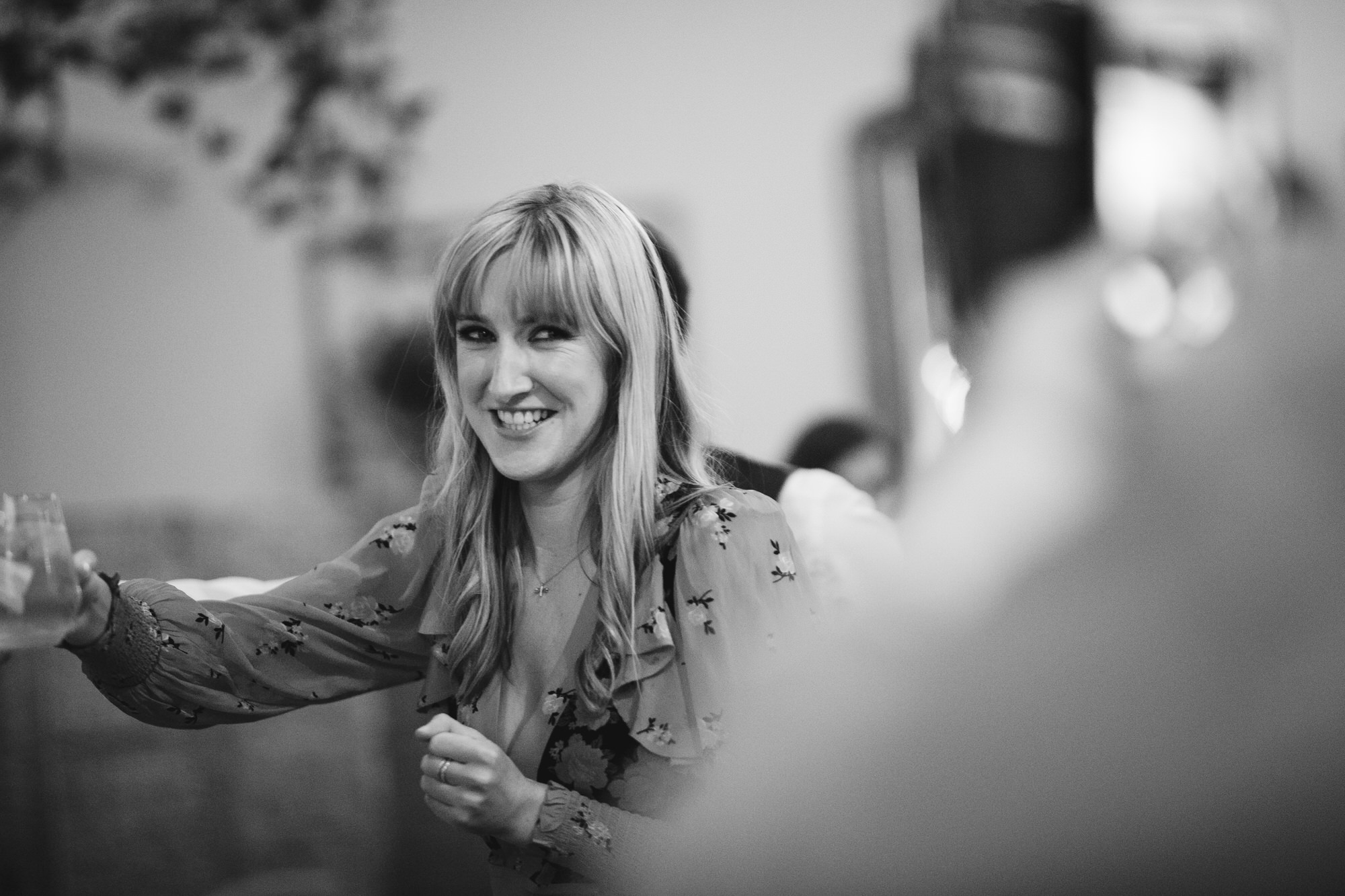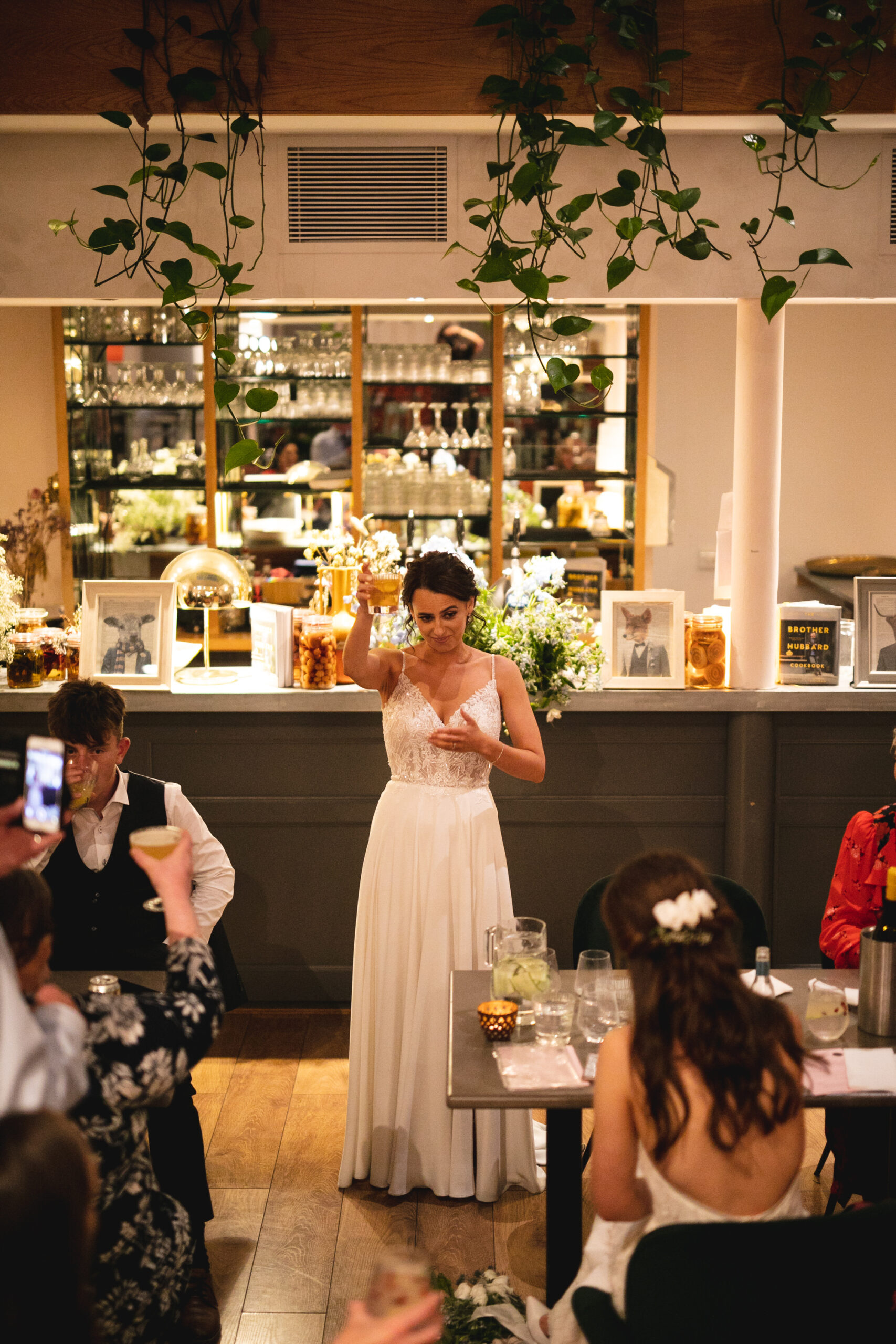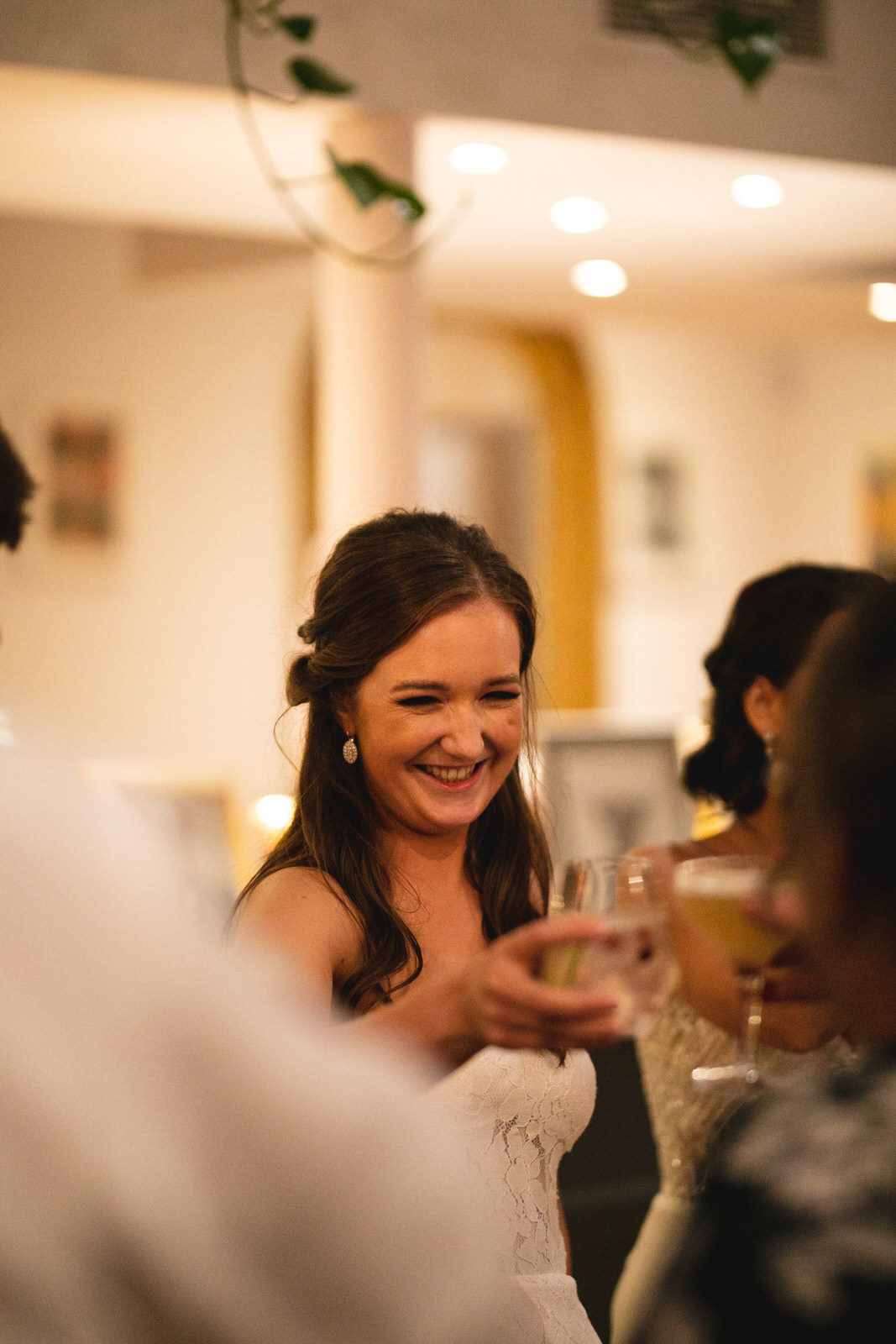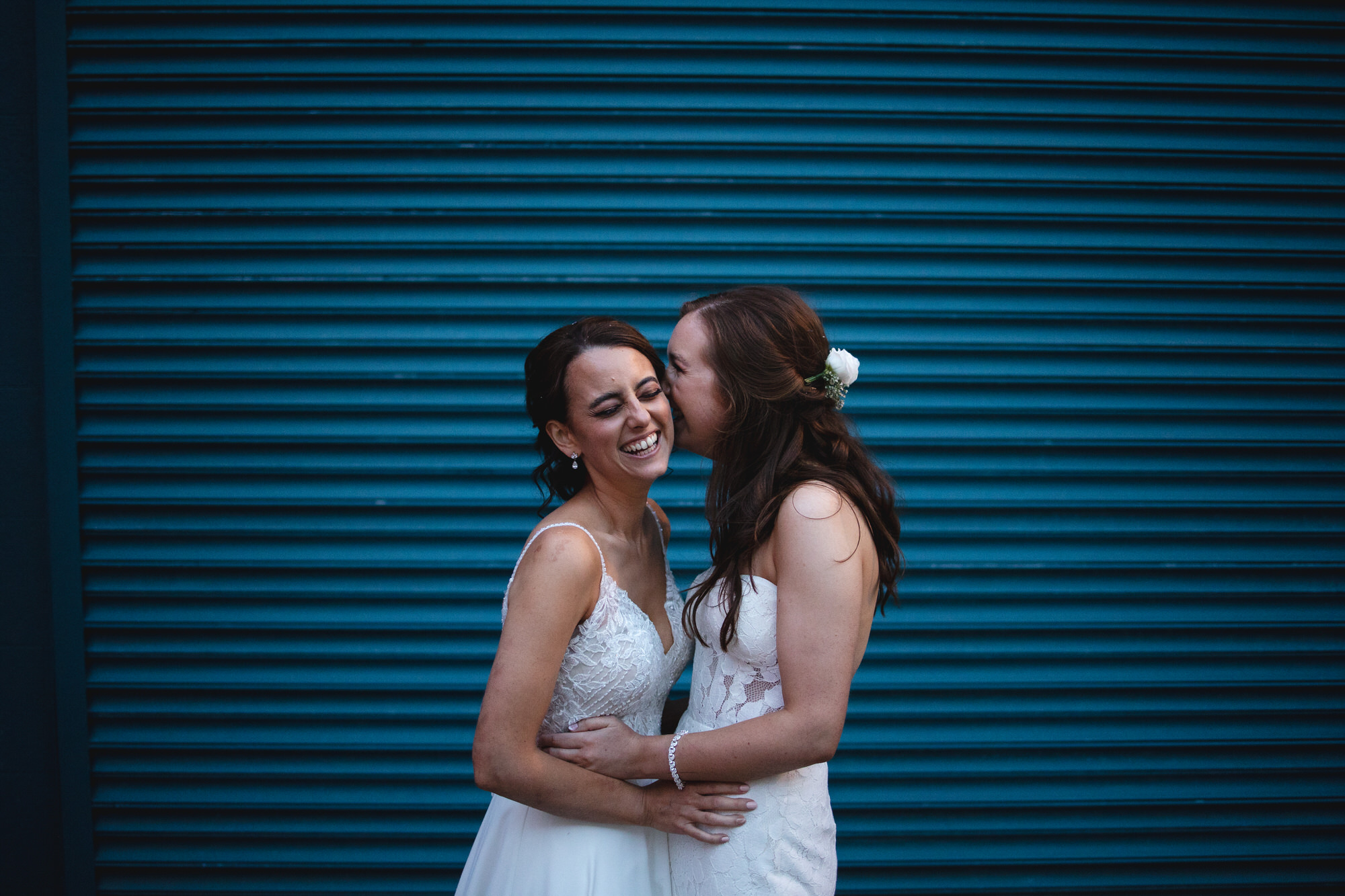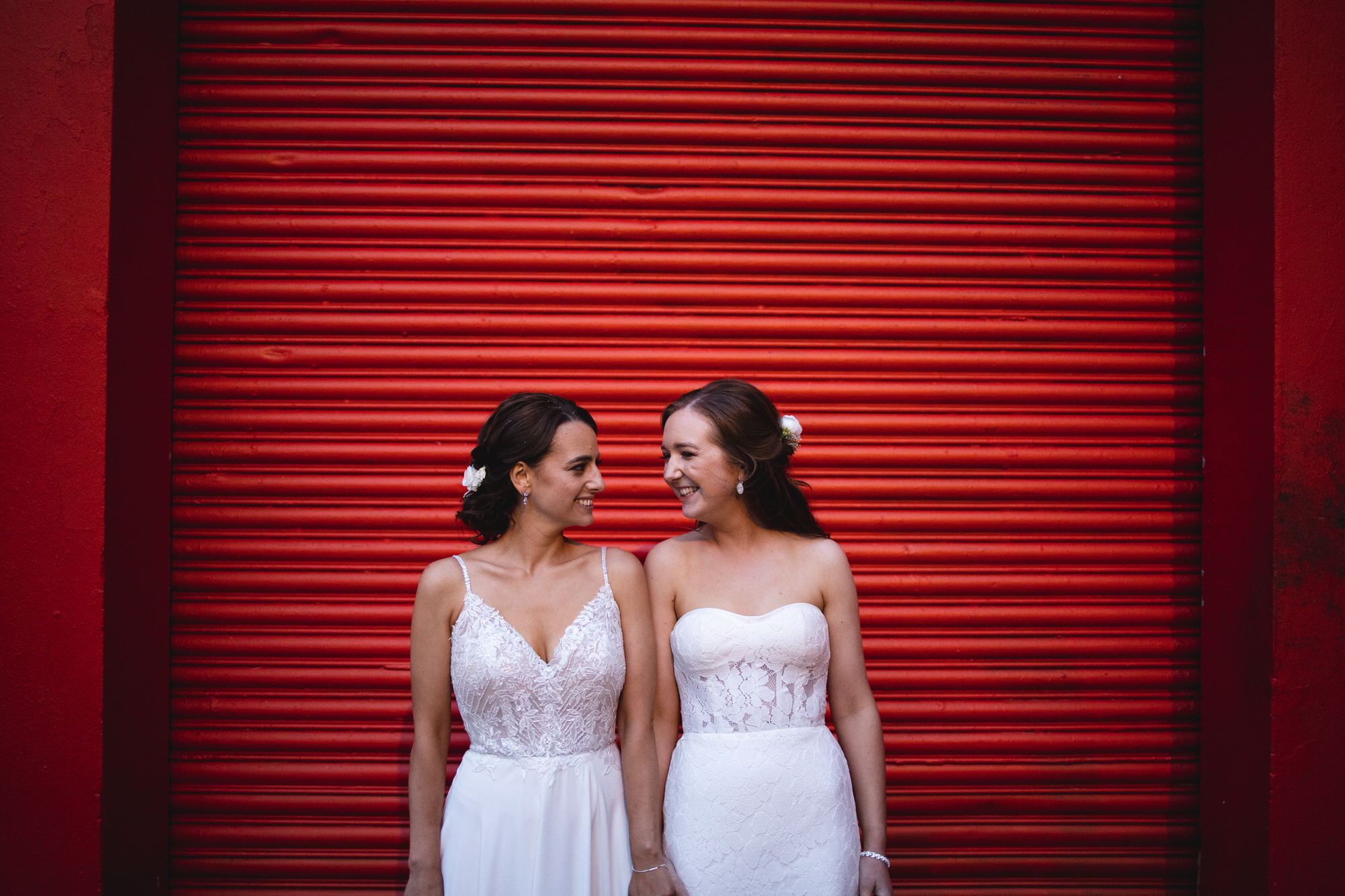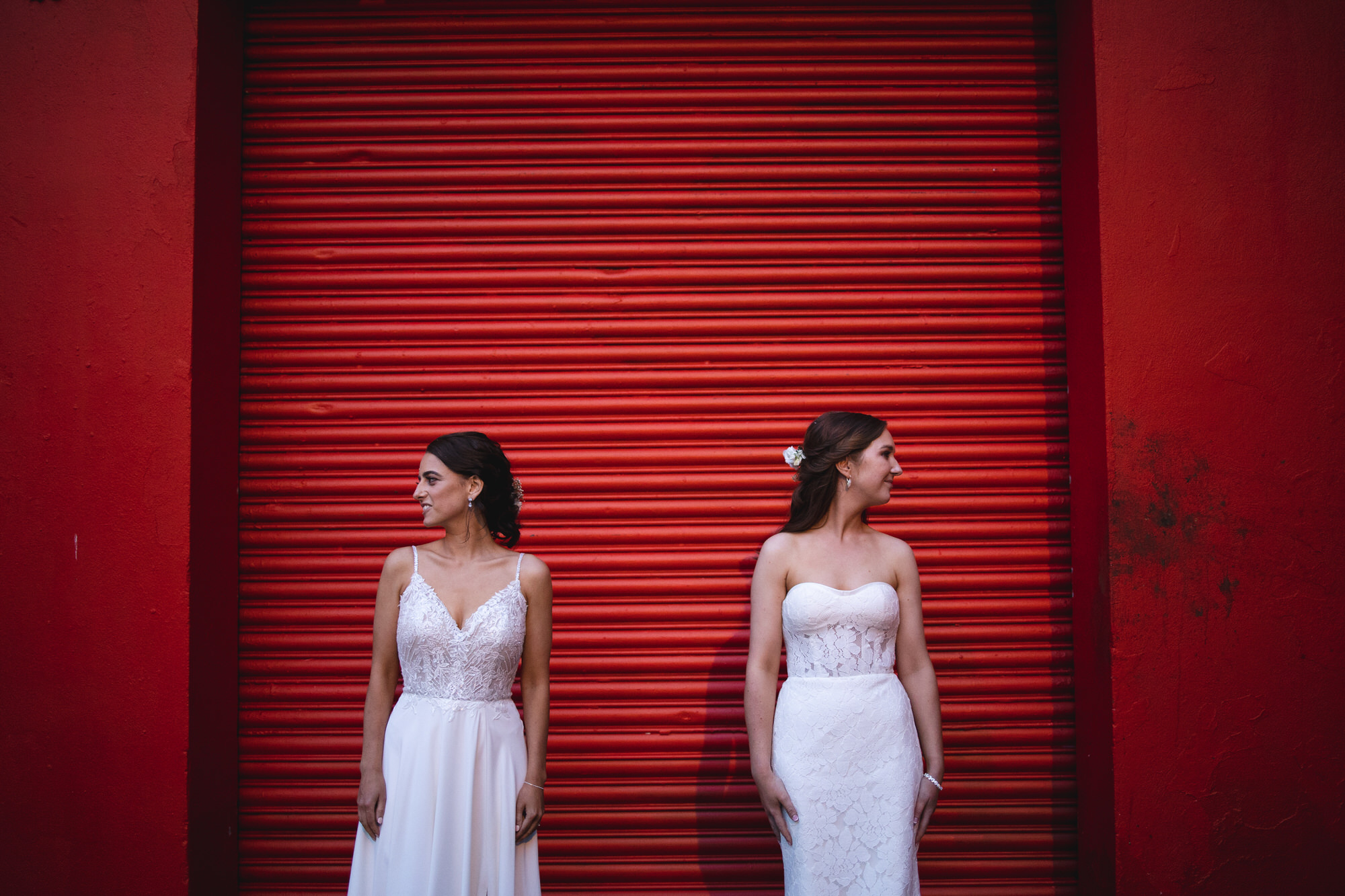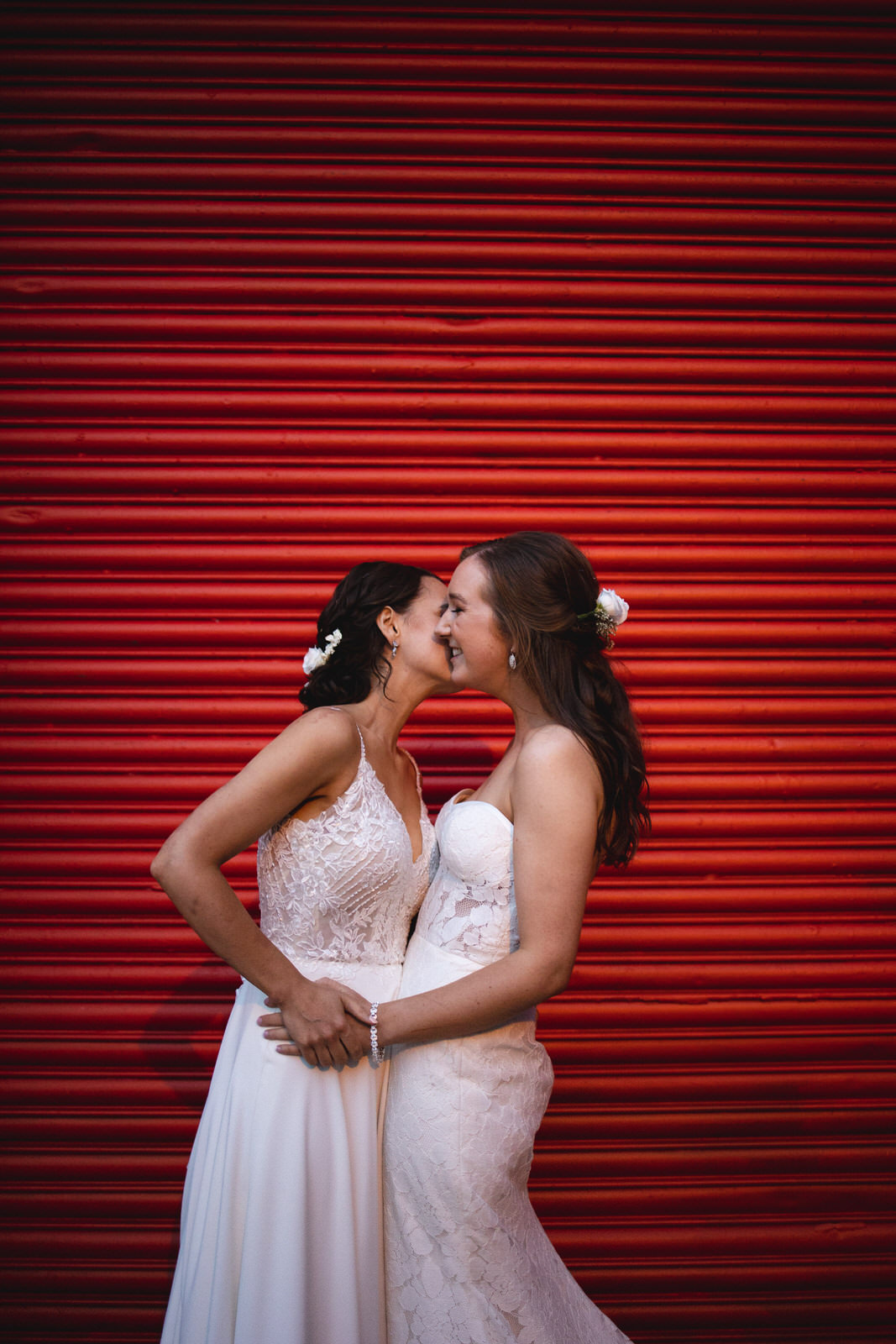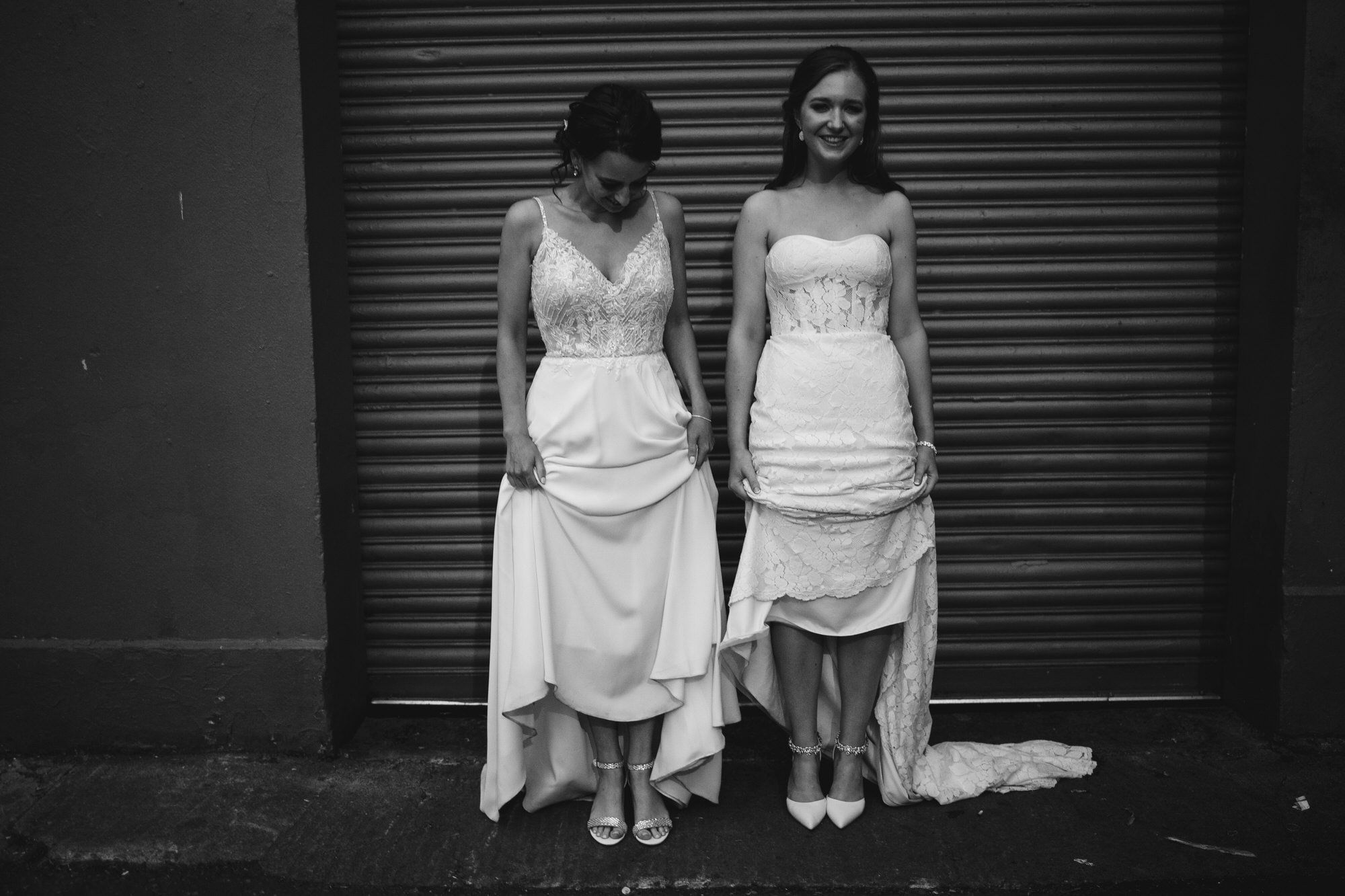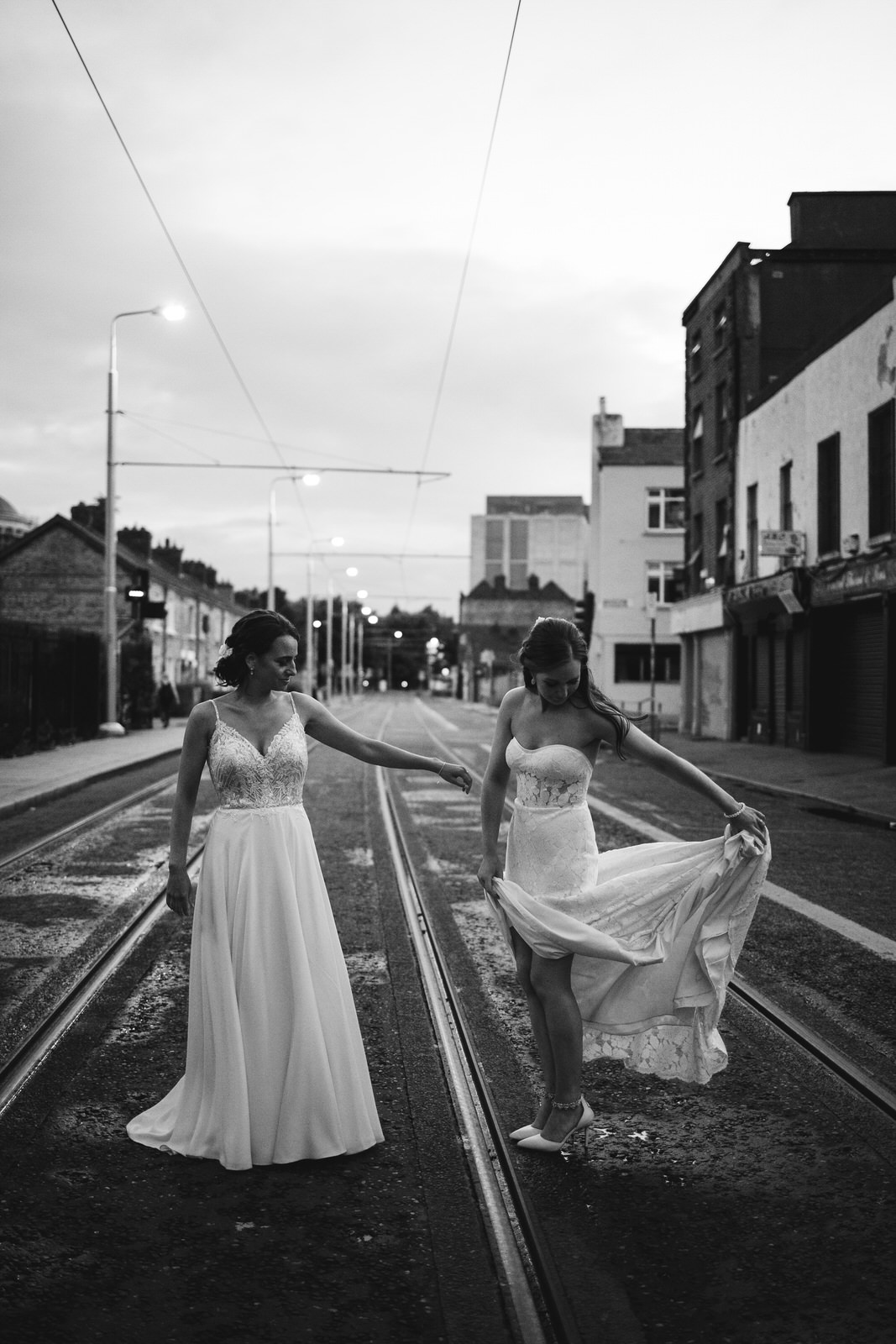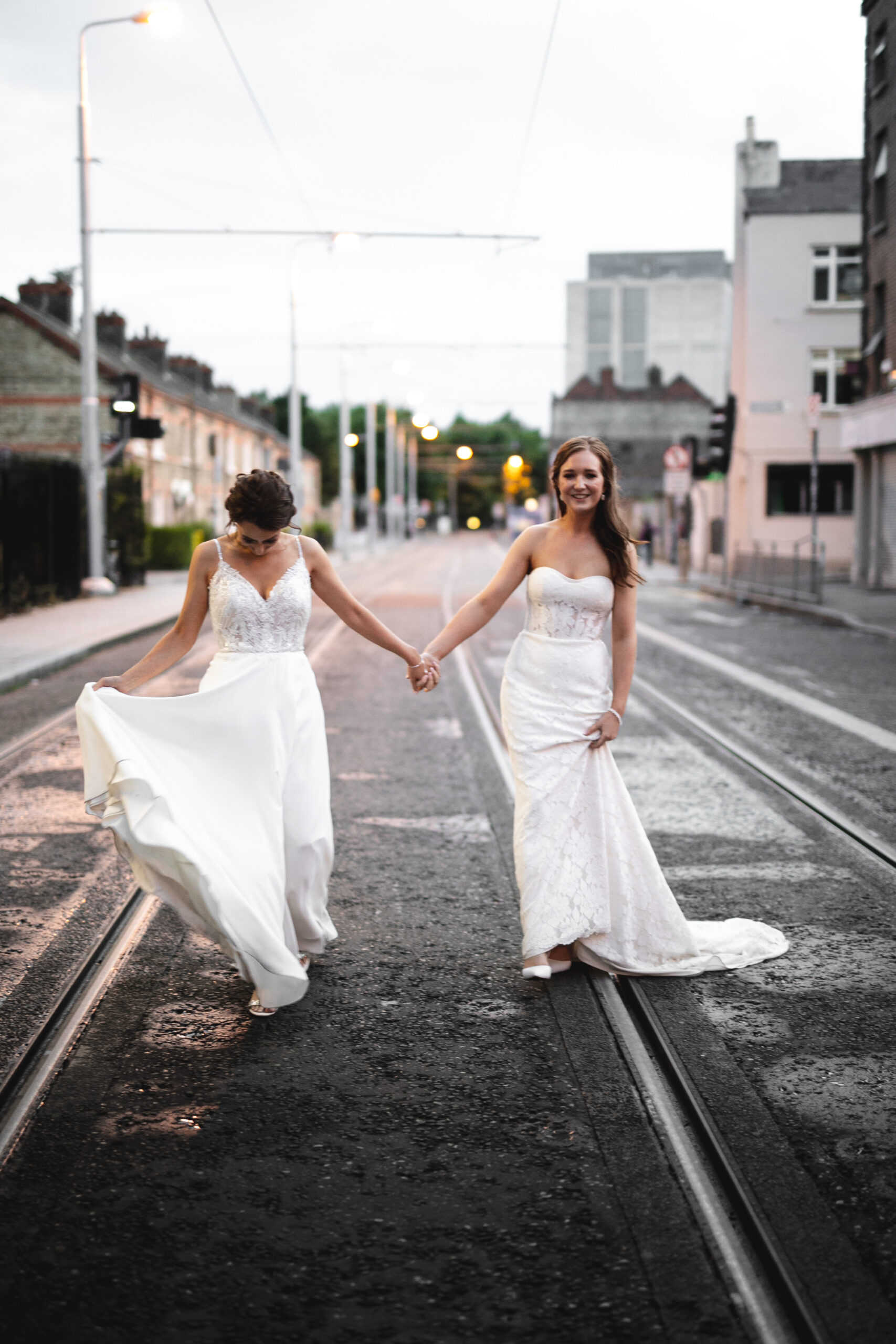 Get ready to experience the coolest wedding you've ever seen! Aedin and Anita's wedding was a unique and unforgettable celebration of love, laidback vibes, and badass style. As a wedding photographer, I was thrilled to capture every moment of this amazing day, from the laughter-filled morning prep to the epic city portraits session and the quirky and fun reception at Brother Hubbard.
As we arrived at Dublin City Hall, the excitement was palpable. The grandeur of the venue was the perfect backdrop for Aedin and Anita's chic and alternative style, and their bridal party was equally as cool, with bold statement dresses and dreamy florals.
But it wasn't just the style that made this wedding so special – it was the couple themselves. Aedin and Anita were an absolute dream to photograph, with their easygoing personalities and infectious laughter. We had loads of craic getting ready on the morning, and the city portraits session was an absolute blast! We explored the hidden nooks and crannies of Dublin, stopping to take photos in front of colourful murals and urban alleys.
After the portraits session, we headed to Brother Hubbard, where the party was just getting started. The reception was a funky and laidback affair, with a cool and quirky decor that perfectly matched the couple's alternative style. The speeches were heartwarming and as you'd expect, the food was frickin delicious!
Overall, Aedin and Anita's wedding was a perfect reflection of their love and personality – cool, laidback, and unforgettable. It was an absolute honour to capture their day … especially as they're also fellow crazy cat ladies!!
I hope you enjoy these photos and feel inspired to let your own unique style shine on your wedding day!
{SEO text written by Chat GPT}